"Translations from the Chinese"
By CHRISTOPHER MORLEY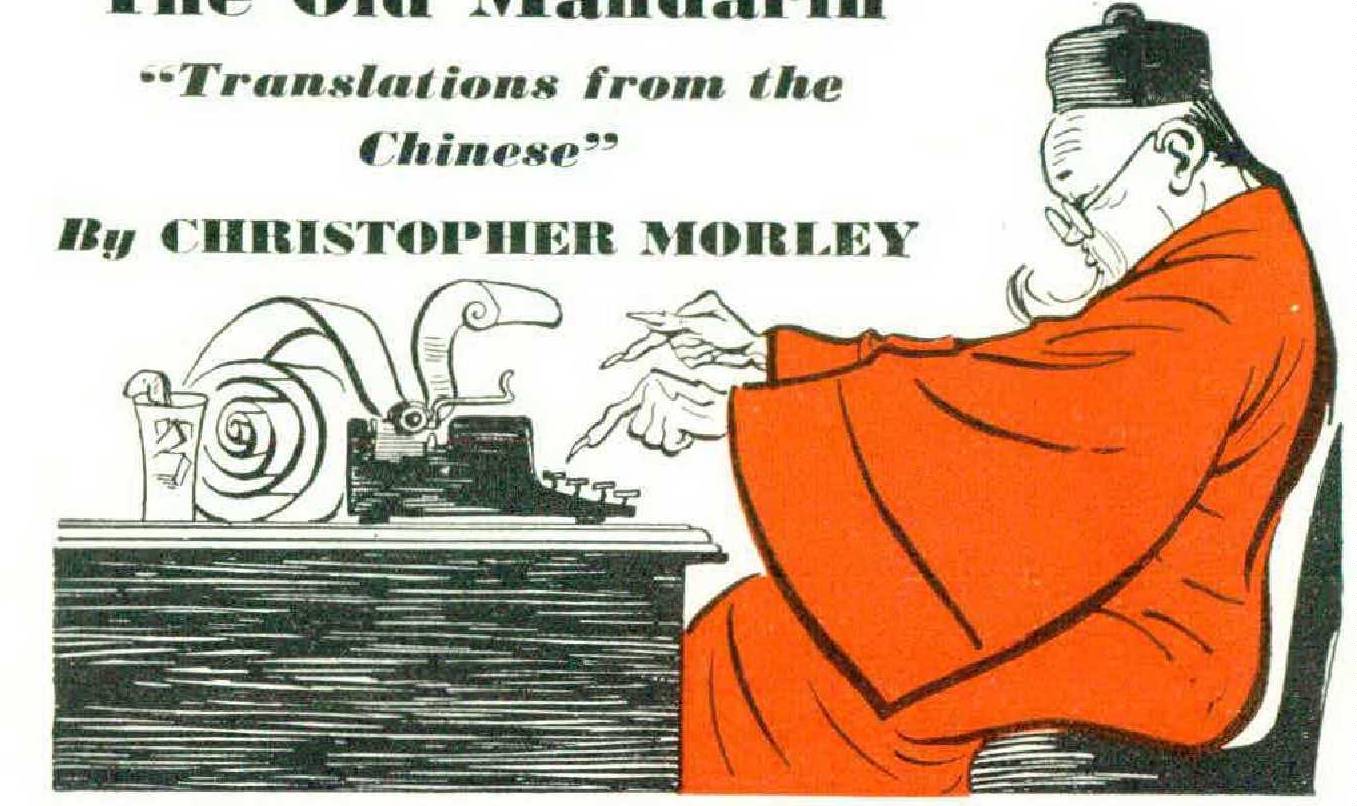 WOMEN'S RESERVE
He learned, at the Naval Training School,
That in order to join the Waves
A girl must be able to hear
Words whispered at 15 feet.
As though any woman couldn't.
HOT LEMONADE
The Old Mandarin
Sneezing fiercely in an attack of flu
Said, If I die tell Henry Wallace
This was the Century
Of the Common Cold.
HEAVY INDUSTRY
To a tycoon in a world-wide business
I made eager suggestion
For political good will.
"This company is too big,"
He confessed sadly,
"To do anything significant."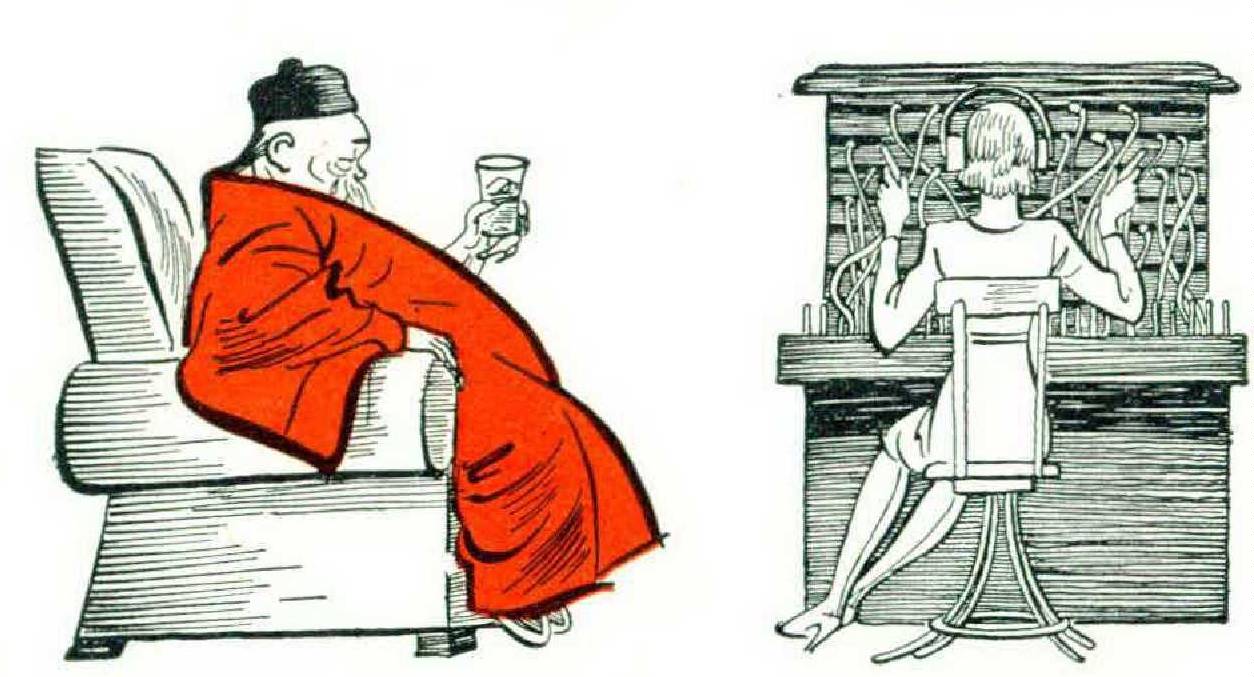 BLUE NETWORK
I'm terribly sorry for Woman
Confided the Old Mandarin; and paused.
They poured him another snifter.
Go on, O.M. — Proceed!
Well, I better put it in parable
And for God's sake don't quote me:
She is never really promoted beyond Receptionist
And in the network of nerves
Spends her life at the switchboard.
ON RIVERSIDE DRIVE
Walking by the river
I see the ships at anchor
Each at a different angle
And I know
The tide is on the turn.
How like young writers!
So quick they feel the changes
In the currents of the time —
Moored between
The flood of E. M. Forster,
The ebb of Ezra Pound.
A CASUAL THOUGHT
Just by accident, I suppose,
I am thinking of the world's unpublished poems
And the beautiful imperative reasons
For not publishing them.
STUDIES IN DRY VERMOUTH
I'm terrified, she said,
When you do something really unselfish,
For I know too well
That the next time you lose your temper
Either you'll brag about it
Or else curse me
For having let you do it.
CHINESE ACTOR
My favorite actor is the one
Whose name I see
So frequently
On the marquee:
Sat Sun Mon.
PRESENTATION COPY
Day after day
When you thought I was passing the time (Or vice versa),
These little poems
Were getting ready for you.
The kind of work I do,
No one can tell
(Not even myself)
Whether I'm really working.
GOOD PATIENT
I can always tell if my verses
Are any good, said the Chinese poet.
If they are, they leave me
A little dizzy or faint.
Then you should build up your blood-sugar
Before you do another one,
Said his medical adviser.
A little later I overheard the poet
At a neighborhood bar, saying,
"Hi, Steve,
Another one of those blood-sugars."
RIDDLING CONFESSION
On the sill of a ground-floor apartment
When they woke the next morning
Were the padprints of a cat.
In spite of barred windows
Had sneaked in
Dusty little catpaws
Of Time.
Riddling confession,
Said Friar Laurence,
Gets but riddling shrift.
HIS IGNORANCE
The absent-minded Old Mandarin, easily confused,
Gets mixed up by the radio.
For a long time he thought
Kaltenborn was a Russian marshal,
Alkaseltzer a Polish town recaptured,
And Clippercraft a Pacific island.
His niece was horrified:
He didn't even know Duke Ellington
From the Duke of Wellington.