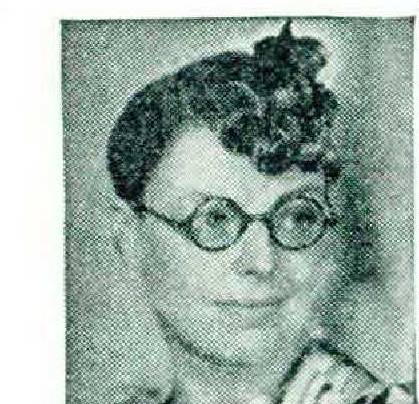 By
CLUNY BROWN twinkles happily into being as a sort of Mary Poppins for adults, though I doubt that her qualities are of quite such enduring charm as the redoubtable Mary's, or that the covers of the book are likely to crack with years of rereading. She and her M. SHARP adventures do, however, achieve the same illusion of workable magic in familiar domestic circumstance. (" And, my dear, it really was the Queen of Roumania!") So buoyant is the human mind that even now we are wistfully eager to be persuaded that the combination of innocent sagacity and unflagging thirst for adventure inevitably gets the brass ring in the end.
Miss Sharp does the trick beautifully. She concedes a slight bow — the merest gay nod — to the war by a few gentle hints of the dangers of being a member of the RAF and by making her hero a refugee. But we know him, behind that very thin disguise. He is Romance, with just the right dash of naughty danger. And Cluny is the girl all of us women were really intended to be, had circumstances been a touch kinder to us.
Cluny Brown provides all the ingredients for a happy evening by the fire, except the fire itself. London sparkles, despite the blackout. The English countryside, green and serene, is peopled by just the right dogs and dowagers and bluff, bucolic peers. There are just the right number of quaint lower-class British types, and a good deal of expert, amusing dialogue. The whole thing adds up to a lot of genuine pleasure. That commodity being as scarce as nylons, we should be grateful to Margery Sharp, and not too fussy in deciding that she does not, as a social satirist, threaten Jane Austen's crown.
Dorothy Parker, in quite a different connection, said some words which aptly sum up books like Cluny Brown: " I never said they feed the heart. But still they pass the time." Little, Brown, $2.50.
FRANCES WOODWARD