By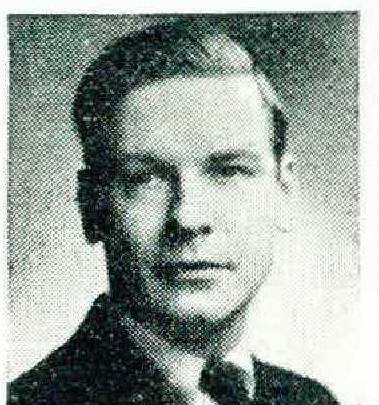 THE Balkans are Europe's perennial crossword puzzle. They bear the ominous distinction of exacting periodic penalties of war from all governments and diplomatists who fumble the correct answers. Since the failures have been consistent throughout the better part of the past seventy-five years, and the scale of penalties assessed has reached the dimensions of world war twice within a generation, common sense suggests that a new approach may be in order.
This book is enormously helpful to an understanding of Balkan realities. It is pervaded by the same sense of history and human struggle which one finds in Rebecca West's Black Lamb and, Grey Falcon, though it is far less ambitious. Dispatched to Europe in the spring of 1940 to represent the New York Post and the Jewish Telegraph Service, with an assignment directing him to pay especial attention to persecuted minorities and to the plight of the Jews in particular, Mr. White had experiences that swiftly broadened the scope of his task. What began as a somewhat restricted exploration in the darkest byways of this notoriously turbulent peninsula became at last a panoramic study of Balkan history, social currents, personalities, fluctuating governments, and war.
Mr. White's thumbnail portraits of Hungary and Rumania on the eve of the Hitlerian descent are most revealing. The eyewitness accounts of the Greek people struggling against the German avalanche, of the Yugoslavians in their desperately bold challenge of what was then the world's mightiest machine, are in a class by themselves. He minces no words in exploring Allied policy and attitude. His warning against further attempts to foist, unwanted dynasties upon the seething Balkan peoples from the outside are as grim as his matter-of-fact analyses of the attempts of an archaic feudalism to maintain itself in the economic and social life of the Peninsula.
His suggestions have to do with the grouping of the peoples there according to ethnological status, the erasure of frontiers as hitherto conceived, and a federation of the whole area. But The Long Balkan Night is not a labored dissertation on these points. The conclusions are implicit in the stimulating narrative of Mr. White's adventure, and are mentioned only when his vigorous and exciting chronicle brings them inescapably to the fore. For the rest, he sets down such a report and record as one might expect from an alert Vermonter, whose flair for hard facts does not blind him to the purport of the drama he is witnessing. Scribner, $3.50.
JAMES H. POWERS