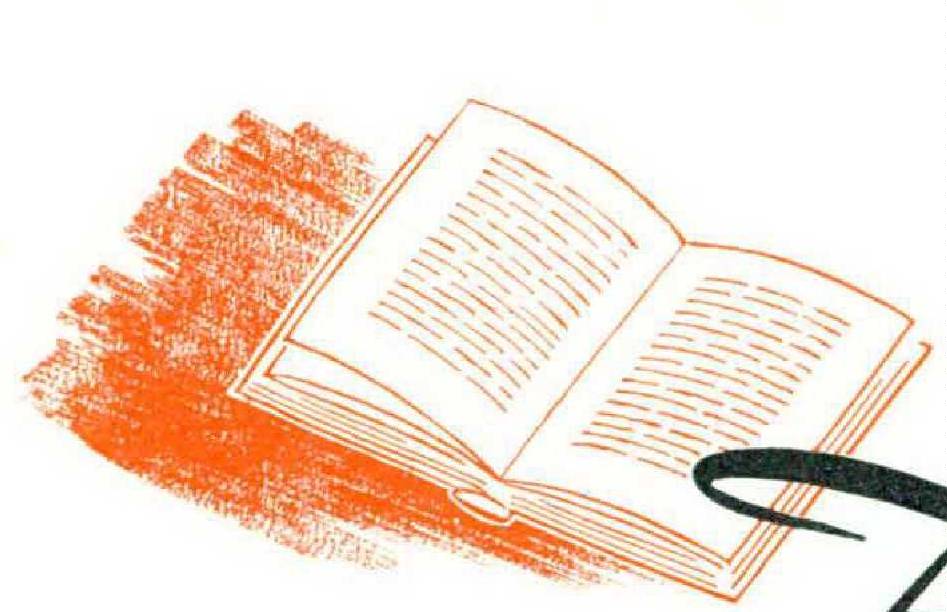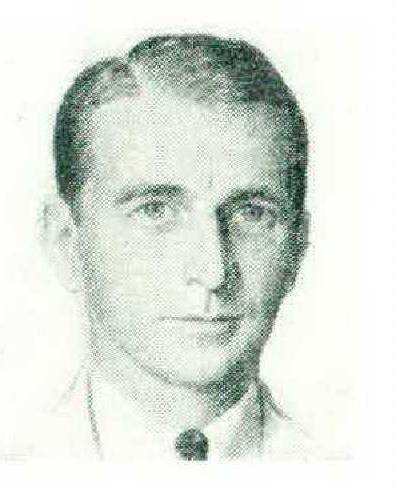 BY EDWARD WEEKS
SURF and sunlight are not the only reasons why Florida is a natural refuge for writers. Because of these two beneficent elements, the state has attracted a winter population (larger this year than ever) of elders and malades, craving warmth; of spenders and gamblers, horse lovers and rich fisher folk, craving excitement. But it is a mistake to picture it as only a holiday land. The white stucco with crimson and cerise vines is so showy that one is likely to overlook the gray, dingy pine buildings which are so much more numerous. As California was a Mecca for the dust-driven, desperate Okies, so, less spectacularly, Florida is the last resort for those of middle age and up, who have saved just enough to escape from the hard, blustery climate of Northern business. These people, who outnumber the vacationists, do not come here to splurge; they come to eke out their days at a warm level, a little above poverty.
On that other planet which I knew in my youth, a beginning author with more courage than cash had to get out of his home rut, shake free of journalism, and find an inexpensive and yet stimulating place in which to live and write. So Hemingway and Glenway Westcott and Stephen Vincent Benét and Elliot Paul went to Paris, Hervey Allen to Bermuda, Charles
Nordhoff and James Norman Hall to Tahiti. But it may be some time before the Left Bank or Polynesia (whose coral barriers have been leveled by gunfire and the Japanese) will again be receptive to American aspirants.
To a writer as to a zoologist, Florida has much to offer. From Palm Beach to the southernmost tip, there extends the only tropical belt in the forty-eight states; here we can plant and improve on the wealth of the Indies, here literally we are growing fruits and vegetables the average American palate has never tasted but would enjoy. It will take time: one has only to remember the twenty-five years of intensive cultivation — and advertising which finally made the orange and grapefruit indispensable. But the loquat, the papaya, the dasheen, and the carambola are on the way. Early scientists like Dr. David Fairchild and Dr. Thomas Barbour, and enthusiastic laymen like Robert Montgomery, have shown what can be done in this huge laboratory.
What Florida was like in its pristine beauty can be seen in William Bartram's Travels, Florida's first classic, published in 1791 and only now coming into the appreciation it deserves. In the century and a half that have intervened, the pioneer, the Indian and Indian fighter, the lumberman, the cattleman, the cracker with his devastating ground fire, and " the realtor" — each has left his mark on what was once a virgin and versatile land of beauty. To read Bartrani's Travels in the Florida of 1944 is to realize how far we Americans go in despoiling our country before we recognize its true value.
There are vigilantes in Florida today, men and women who are leading the fight against ruthless exploitation, who care much more for the preservation of the Everglades and giant cypress than they do for the Miami skyline, and who have it in their power to tell the true story of what has happened to Florida since Bartram last saw it. Among the vigilantes, I number Dr. Fairchild, who has made a tropical garden in his own back yard, whose two books, Exploring for Plants and The World Was My Garden, are alight with his zest for the good things that grow, and who as Chief Agricultural Explorer of the United States Department of Agriculture has the imagination and knowledge to plan the resuscitation of the cut-over land. Next, his friend, Dr. Thomas Barbour, a naturalist at large, who maintains that the Seminoles, the otters, and the giant cypress have their rights quite as much as any inmate of a trailer camp. For half a century he has spent part of each year in Florida; he has watched the spoliation with an angry heart, and in his new book, That Vanishing Eden (chapters of which are to appear in the Atlantic), he writes with an understanding and an indignation which are to me unanswerable.
IN THIS ISSUE
BOYS IN MEN'S SHOES BY HARRY E. BURROUGHS . . Reviewed by Charles w. Morton, jr.
A GUIDE FOR THE BEDEVILLED BY Ben HECHT . Reviewed by George w. Joel
NEVER WHISTLE IN A DRESSING ROOM • BY MAURICE ZOlotow ......... Reviewed by Schuyler Watts
THE BAY OF SILENCE • BY EDUARDO MALLEA Reviewed BY Lt. (j.g) Robert W. Anderson
THE OUTNUMBERED - BY CATHERINE. HOTTHR. . . . Reviewed by Milton Hindus
CONTEMPORARY ITALY - . By COUNT CARLO SFORZA O. Reviewed by Pierre van Paassen
THE LORD IS A MAN OF WAR - BY STANLEY F. DONATH . Reviewed by Milton Hindus
A month ago I saw in Florida a herd of thirty cattle for the benefit of which, through political pressure, 30,000 acres of the Everglades had been drained of their water. A thousand acres a head. What that reckless drainage meant to the otters, to the water plants, to the millions of (slaughtered) bass, and indeed to the water reserve of the state, is just one small aspect of the big story which I hope Marjory Stoneman Douglas will tell in her forthcoming book on the Everglades. Certainly one must include Marjorie Kinnan Rawlings, who in her South Moon Under and in Cross Creek tells us so humanly of the Florida that is —and which, by implication, could so easily slide into the past tense, were it not for the vigilantes.
Racially, Florida has a story to tell as colorful and complex as any in the South. The saga of the Seminoles is a heartbreak. For humor you have the colonies of Bahamian Negroes, imported for the harvests, and the "conch," the native fisherman of the Keys. Off to themselves are the villages of Greek spongers who brought their ancient skill with them from the Aegean. There are tales to be written of the crushing or happy-go-lucky poverty of the shanty Negroes and of the not always peaceful life in the ingrowing border-color settlements.
Untamed America
At his home in Florida, a plantation which he staked out with the help of Anthony Adverse, Hervey Allen has long been at work on a North American romance, "wide in scope, deep in implication, swift in story." The narrative ranges through the early and middle decades of the eighteenth century, and the scenes are laid in those Pennsylvania river valleys and uplands, Fort Pitt, Ligonier, and Bedford Village, the legends of which Mr. Allen has known as a boy and man.
The first of the series, The Eorest and the Fort, which was published a year ago, informed us of a big, blond boy of English descent, Salathiel Albine, who had been snatched into captivity by the Shawnees in the settlement raids of the 1740's. Sal's father was a hulking blacksmith and his mother had the Irish spark and blood, but Salathiel in himself was a man after Rousseau's heart. Captured at seven, he spent almost ten years in the Indian fraternity where his wits and strength marked him as the adopted son of a chieftain. On his release he emerges with a genuine naturalism and a wary simplicity which make him an impressionable and delightful fellow to follow as he passes through the lines into Fort Pitt and so begins his gradual journey back toward his white heritage.
Bedford Village finds Salathiel in the summer of '63. He has apprenticed himself as the batsman and scout for Captain Simeon Ecuyer of the 60th — the Royal American —Regiment, and by the time they reach Fort Bedford, the relay point on which Fort Pitt depends for its existence, the garrison is as much in need of the Captain's discipline as it is of Sal's strength and good humor. Women are beginning to look at Sal, and no wonder. Here at Bedford Village, Salathiel discards the last scales of his Indian skin and appears in his new stature as a clean white man and a merciless hunter. The farther Salathiel moves from his Indian experience, the closer he comes to our twentieth-century understanding.
At Pendergass's, that combination of tavern, store, and frontier home with its huge fireplace, Salathiel comes to his new understanding of American domesticity. Here he is befriended by Captain Jack the Indian fighter, by Dr. Boyd the English surgeon, and by Yates, the little Scotch lawyer who is to be his partner in later life. Here Salathiel falls in love, and here before the tavern fire and up in the loft, as the long winter passes, he feels the binding loyalty which Masonry brought even to the frontier.
The men in this romance are more rounded (I did not say curved) and more credible then the women. On the distaff side Rose Pendergass comes closest to our senses. We see her room as if it had been painted by a master of the Dutch School, but she herself is a lavender and homespun deification of American grandmotherhood.
My second criticism is one which I know to be implicit in all romance: so much, so very much, happens all in the space of one year. I catch myself wondering whether quite so many events could have been crowded into that one small community in a pedestrian age when it took so long to slug your way through wilderness, mud, or snow. The answer is, don't rationalize. Enjoy the scenes for all their curious detail and their sudden splashes of swift color and action; feel the heat of the big hearth and watch the arrival of the Pennsylvania wagons; listen to Sal's leave-taking of Phoebe; and in scenes like the big brawl at Pendergass's, the hunting and woods life of the seven Foxes, store away in your mind a picture of untamed America.
Strange Fruit
From the turpentine borderland between Georgia and Florida comes a novel which is like a hand grenade tossed into a tea party. Strange Fruit by Lillian Smith, who was born in Florida, takes the reader beneath the surface of a little Southern town and there discloses frankly, in human terms and with the high voltage of emotion, themes which it is polit e not to discuss — miscegenation, abortion, and white supremacy. To the leaders of both races such ideas are repugnant; yet however wemay avert our eyes, there the facts are staring us in the face, North and South.
The book will be judged quite as much for its social implications as for the story it has to tell. For me the novel, after an unclear beginning, does reach the heart.
Strange Fruit is full of pity — pity for Tracy Deen, a young Southerner who comes back from the First World War, critical and rebellious, yet with an aspiration he is unable to fill (as many will return from this war); a Southerner who, as he rebels against his family and Methodism and the white standards of his home town, becomes just such a failure as we saw about us in the Long Armistice. The book holds pity for Nonnie, the gentle, pliant octoroon whom Tracy loves; pity for Bess, Nonnie's sister who sees more clearly than anyone else the cruelty of what is coming; pity for Sam Perry, the steady, admirable colored doctor, the main prop of the Colored Town of Maxwell; and pity for Tracy's mother, Mrs. Deen. There could be no happy ending for such a story any more than there could be in actuality. The question we ask is, How prevalent is such tragedy?
In its light and shade, in its violent contrasts, the book is absorbing. Here are rich humor and the music of the Negro dialogue. Here is the pernicious anemia of Southern frustration; here is Mamie with her wide lap, knees spread, jogging her white foster-son Tracy and her black boy Henry; here is Mamie chopping th ecottonmouth to death — scenes so protective and affectionate that one knows them for the truth. And here are other scenes so coarse in word and implication that they are bound to offend.
But despite the shock that is here, I find nothing in the novel that is pornographic; the effect is not to make you want to follow after Nonnie and Tracy. Without the shock, I doubt if the moral would have gone home. At the speed things are moving today, I suspect we shall be needing a new Uncle Tom's Cabin for each decade. This one comes from the South, and this time New England seems afraid of it.
The quest for faith
Somerset Maugham, England's most accomplished novelist, is a peripatetic writer if ever there was one. France was his other country, and he often found it more congenial to do his writing there than in England. When the Nazis made France uninhabitable, he crossed to our side of the water, and for a time he suffered as other exiled novelists have suffered, whose roots were in the air. Then he settled down in a sunny little clearing in North Carolina and there his new book, The Razor's Edge, had its genesis. Even at this distance, Mr. Maugham is right in his perception of the new quest for faith which is abroad. Living in exile, it seemed to him wiser to cast his new story in American terms, and in his ingratiating introduction, he explains why he must insert himself in the story and why he cannot pretend to see Americans as Americans see themselves.
Mr. Maugham, who is the interlocutor throughout the book, tells us of a visit he paid to Chicago early in 1919. Among the Americans who there caught his fancy were a Mrs. Bradley, the widow of a diplomat; her brother Elliott, an art connoisseur home on a visit from Paris, an expatriate whose mannerisms and snobbishness might have been tailored by Henry James; and her daughter Isabel of ripe and marriageable beauty. But the one who most piques the novelist's curiosity is Isabel's fiance, Larry, a twenty-year-old pilot lately demobilized and now ostensibly ready for marriage. Larry is a war hero, and like all American heroes he should enjoy his happy end, — should wed and settle down and sell bonds, — but to Chicago's disgust and Mr. Maugham's delight, this Larry won't do. He persists in "loafing," and when his loafing carries him to France — not to the fleshpots but to study Greek, to work in a coal mine, and to read the great mystics — the novelist decides to find out why.
Larry's trail is agreeable to follow, for as an innocent abroad he is genuine and impulsive, and in his search for God he is willing to try any idea, any faith — at least once. Through its first half the story is told in the clear, hard light of reality, with Mr. Maugham acting as referee and father confessor to the contending Chicago factions as they reappear in Paris or London. His hopes are with Larry, but sardonically his friendship remains with the irritating dilettante Elliott. Essentially, then, this is a brilliant counterpoint between the urgent quest of youth and the cynical retreat of age, but in the development the tempo slows down as the indoctrination of Larry demands more and more attention. Each reader must decide whether the young American seen through English eyes is a breathing embodiment or a symbol of the faith we need.