By ZOFIA KOSSAK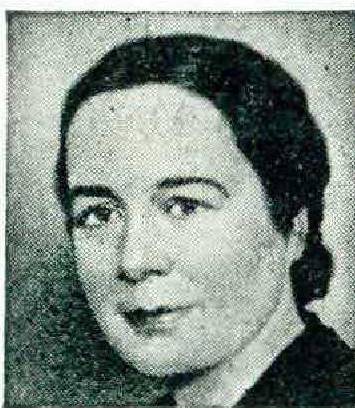 ALTHOUGH Zofia Kossak's first book. The Blaze, published in 1923, was translated into French and English, she is still comparatively unknown outside her native Poland. The Roy Publishers, a leading Polish publishing house resident in New York since 1942, is now presenting a translation of Blessed Are the Meek, which first appeared in Poland in 1938 and is one of Madame Kossak's most distinguished novels.
Blessed Are the Meek is subtitled "A Novel about St. Francis of Assisi." It tells the story of St. Francis from the attempt of his brotherhood to get official confirmation of their order from Pope Innocent III to the moment when Francis determines to leave the Holy Land and return to Italy to save the brotherhood which he has founded; involved in the story are the ill-fated but fascinating Children's Crusade, the disastrous Fifth Crusade, and the strange and poignant love of sixty-year-old Jean de Brienne, King of Jerusalem, for Blanche of Champagne.
Zofia Kossak is a historical novelist of distinction. She distills the essence of elaborate and careful historical research into a fanciful and reflective novel which revivifies the early thirteenth century with all its religious wars and spiritual conflicts. She deftly mingles fact and fancy, never once forgetting that she is writing a novel and not a history. Her characters act according to their historical tradition, but they also move easily in paths ordained for them by the exigencies of fiction. And never for a moment does she step out of that past which she so vividly creates. Roy Publishers, $3.00.
LEO LEHMAN