TEAMWORK IN MEDICINE
BY Helen Clapesattle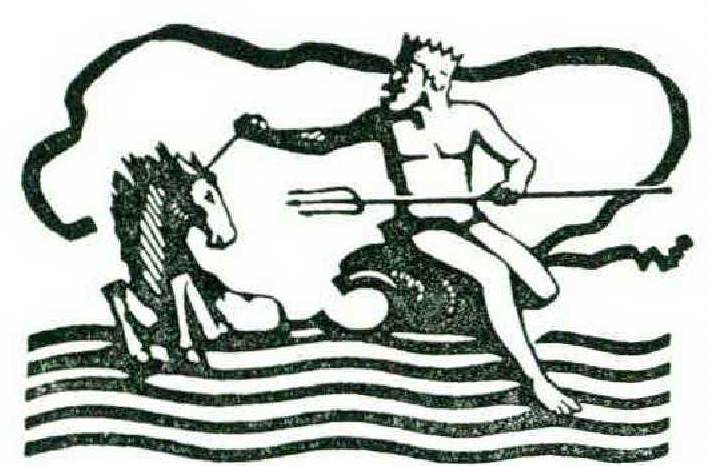 CHAPTERS XXI-XXX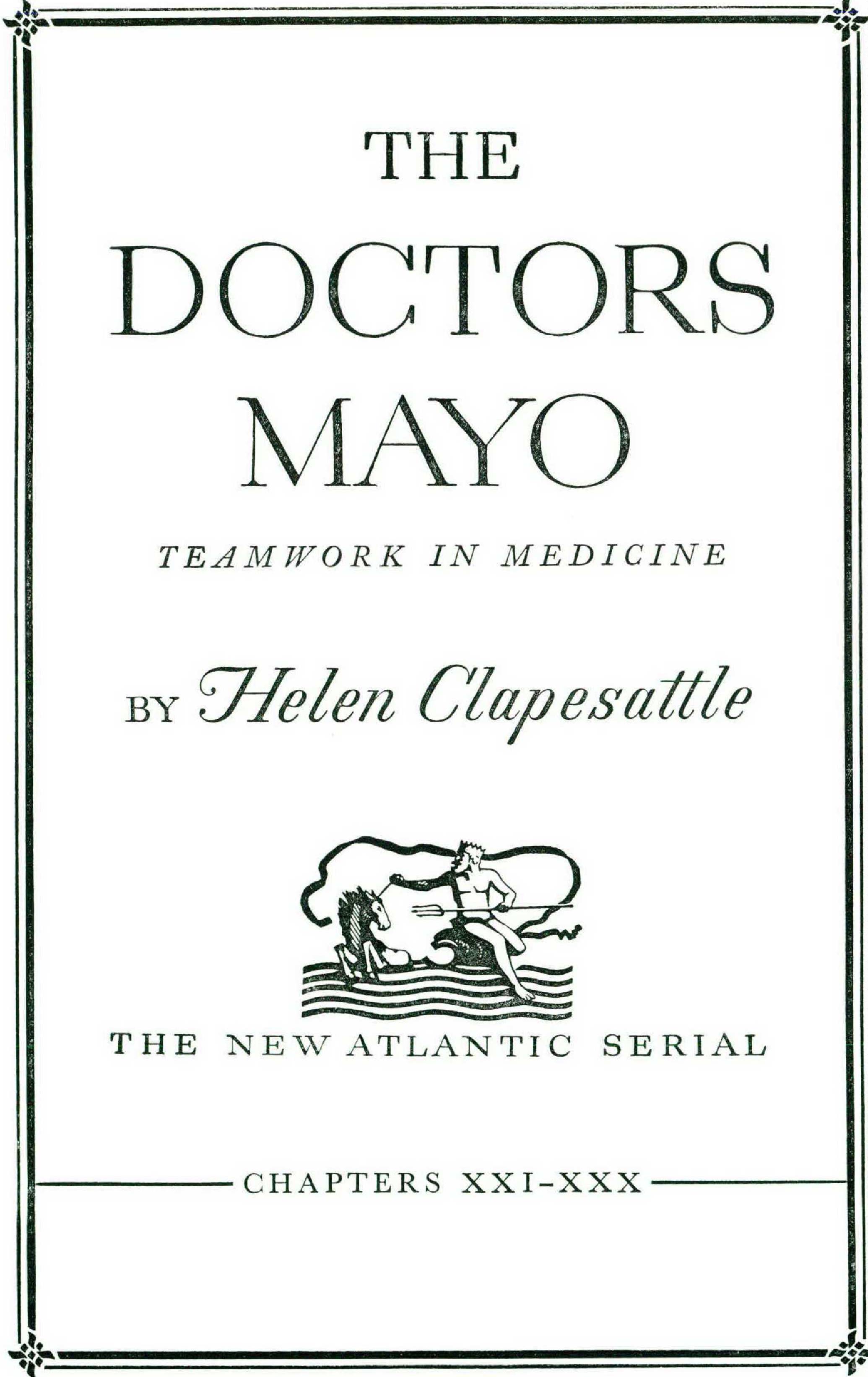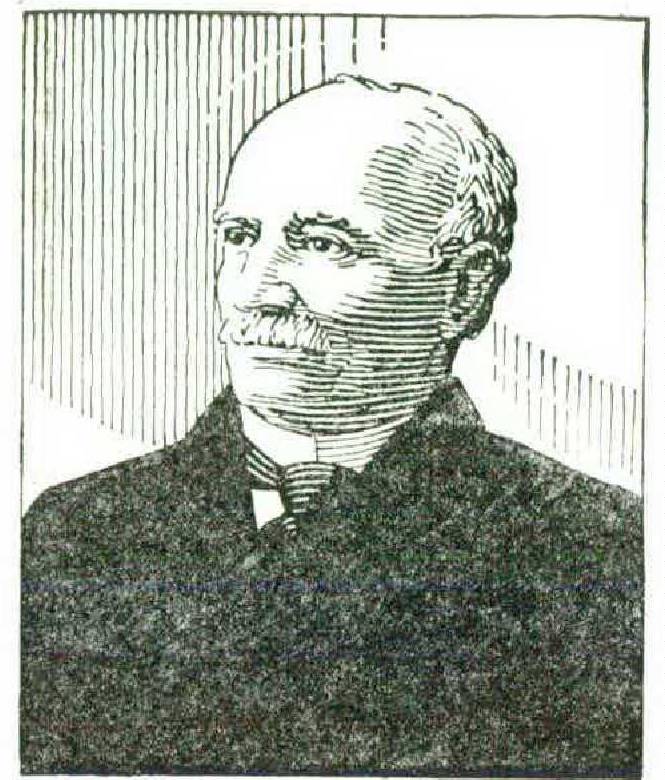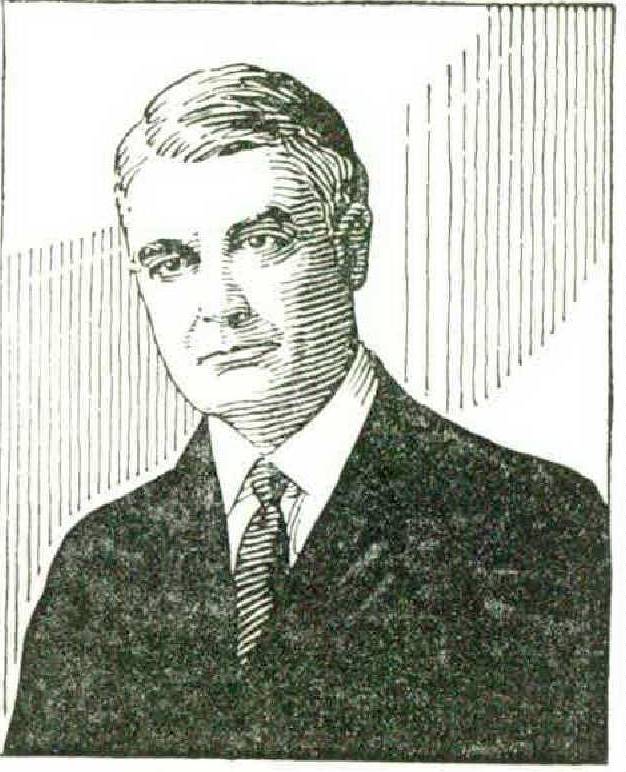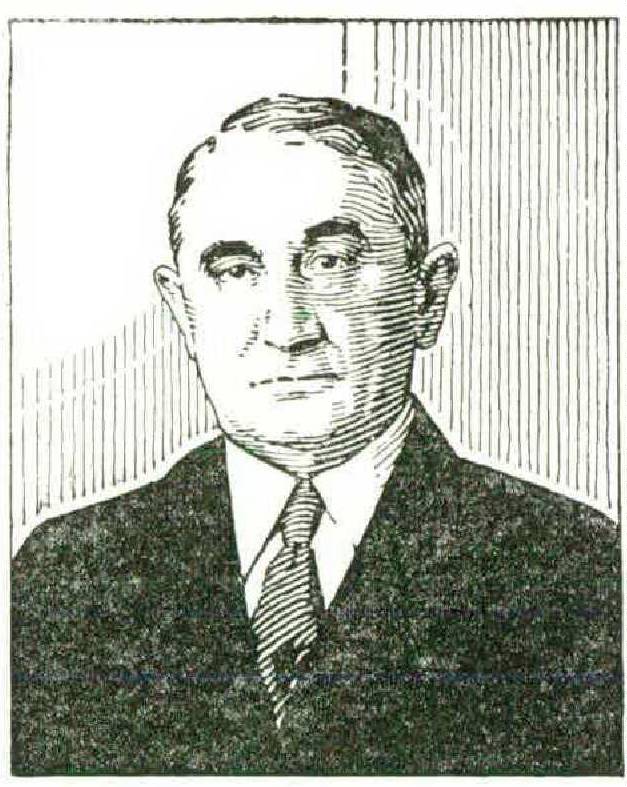 THE DOCTORS MAYO
TEAMWORK IN MEDICINE
BY Helen Clapesattle
THE Atlantic counts itself fortunate to be able to publish The Doctors Mayo, by Helen Clapesattle. That this great American story would be told sometime was inevitable, but in strict conformity to medical ethics neither the Doctors Mayo nor any of their staff were willing to undertake it during the lifetime of the Mayo brothers. Eventually the source material was turned over to Miss Clapesattle, a trained historian and editor of the University of Minnesota Press. After five years' work she has produced a definitive biography that will take its place on the shelf of American achievement.
In the opening chapters the reader learns that there were three Doctors Mayo — William Worrall Mayo and his two famous sons. The father was born on the outskirts of Manchester, England, in 1819. He passed his impressionable years in the little town of Salford, then in the tumult of the Industrial Revolution, and what he there learned made him a defender of the underdog. He studied chemistry under John Dalton, worked for a time in the hospitals of Glasgow, and then emigrated to America in his twenty-sixth year, keen to acquire his medical degree and try his luck on the frontier. While his wife, Louisa, ran a millinery shop in St. Paul, 'the little doctor' explored the Indian country for an ideal home. The couple settled in Rochester in the 1860's, and there the two sons were brought up.
The two boys were reared in medicine as a farmer boy is reared in farming. They drove out in their father's buggy or cutter, watched his diagnosis, applied the anæsthetic in the farmhouse operations, and from their father's books and table talk learned the firm truths of a pioneer in surgery. 'It never occurred to us that we could be anything else but doctors,' Will Mayo insisted again and again. Will completed his medical studies at the University of Michigan, Charlie at Northwestern, and almost before the town knew it the boys were back home and practising in double harness. Legends about the skill and integrity of the three Mayos began to circulate in Minnesota, but not until a tornado swept through Rochester, leaving some forty people wounded or dying in the Convent of the Sisters of St. Francis, did it occur to the Doctors Mayo or their townsfolk that a hospital was needed in their town. . . .
THE DOCTORS MAYO
BY HELEN CLAPESATTLE
XXI
IT is not surprising that old Dr. Mayo did not at once enthusiastically agree to the idea of a hospital in Rochester; he may well have thought Mother Alfred a visionary to propose such a thing. Hospitals ranked low in public favor then. Maintained for the indigent by a government agency, by some charitable foundation, or by a medical college for the purpose of providing material for clinical teaching, they were usually grim and gloomy places in which care was intermittent and sometimes entirely lacking. When trained nurses were few, the hospital could in no wise match the personal attention and interest of good home nursing. Then too the records of even the best hospitals in the days before antisepsis fostered the general impression that one did not go to a hospital to get well, but simply to die. Not long since, surgeons themselves, in reporting their mortality rates, had asked allowances for 'the disadvantages of a hospital atmosphere.'
What hospitals there were in Minnesota in 1883 were concentrated in the Twin Cities and were not of a sort to attract paying patients. There was not a hospital worthy of the name, even by that day's standards, in the whole expanse of southern or western Minnesota — nor beyond in Dakota, although two or three Sisters of St. Benedict were offering care to the sick in a few hotel rooms in Bismarck.
As it turned out, that very fact provided a large tributary area from which a Rochester hospital could draw its patients, but this possibility seems not to have occurred to Dr. Mayo. Considering only the immediate vicinity, he thought building a hospital in so small a town was a very risky venture — as of course it was.
For nearly four years the hospital remained just an idea, but it was not forgotten. It could not be. The tornado had scarred the mind of Rochester, and for years afterward every approaching storm raised the awful fear of another catastrophe. Frightened women made their husbands dig cyclone cellars and hurried their families into them every time the wind rose, and such recurring alarms kept alive the thought that it would be well to have a hospital before nature struck again.
Meanwhile by hard work and frugal living the Sisters of St. Francis were accumulating funds. Every cent the missions could save was sent to the Motherhouse, and to send more the Sisters encouraged donations of food and clothing and took in extra work for pay, spending their scant leisure in giving music lessons or crocheting and embroidering linens to be sold. Thus, by constant labor and stint, was the building fund for St. Mary's Hospital raised.
At last there was money enough to proceed, and Dr. Mayo chose the site, nine acres just west of the city limits on Zumbro Street. Mother Alfred approved the choice, and in November 1887 the purchase of the property was concluded, the sisterhood paying $2200 in cash for it.
Now it was time for Dr. Mayo to present his plans for the building; the hospital must be the best and most modern that the means allowed. He and his sons pooled their knowledge of hospitals elsewhere and found that it was not enough, for they had observed more of surgical technique than of hospital construction or management. So the Old Doctor and Dr. Will made a special tour of Eastern hospitals to study such matters as floor plans, lighting arrangements, and administrative organization.
XXII
St. Mary's Hospital of Rochester, Minnesota, was on its way, but that way promised to be rough.
According to a policy repeatedly announced, the hospital was open to all sick persons regardless of their color, sex, financial status, or professed religion. It was neither solely a charity asylum nor exclusively a nursing home for the wealthy. Persons of all classes were to be received and given the same care. The accommodation of paying and charity cases in the same institution was an innovation in hospital management.
Finally, there was no intention of reserving the facilities of the hospital for the patients of the Mayos. True, it had been understood from the beginning that Dr. W. W. Mayo was to be in charge and he and his sons had planned the building and supervised its construction, but that was no cause for surprise. Though the Mayos were not Catholics, they had long worked closely with the priests and the Sisters. Dr. Mayo was to be merely the 'physician in charge,' however. Neither he nor Mother Alfred had any thought of excluding other doctors from St. Mary's Hospital. In all public announcements it was made clear that a patient could choose any doctor he wished, and that the hospital doors were 'open to all physicians who wish to put their patients in the institution.'
But when Dr. Mayo tried to organize a staff he met with evasions and refusals. Although the men he approached were personally friendly to him and collectively welcomed the hospital, individually they refused to join in a venture that seemed already doomed — doomed because religious fanaticism was breeding antagonism to it.
Increasing immigration was causing a resurgence of nativism in the United States, especially in the Middle West. The American Protective Association, successor to the Know-Nothings, forerunner of the Ku Klux Klan, and the most rabid anti-Catholic movement in the history of the nation, had been organized at Clinton, Iowa, in 1887 and had spread into the states immediately to the north and east. Seeing the bogeyman of papal imperialism behind the door of every Catholic home and institution, the A. P. A., as it was popularly known, fanned Protestant and nationalist bigotry to a flame by forged documentary evidence of Catholic plans and falsified reports of Catholic strength in American politics.
The A. P. A. was strong in Minnesota, particularly in Minneapolis and Duluth. Its existence in Rochester is nowhere evident in the local newspapers, but its being a secret society may account for that. The Mayos remembered that it was present and ascribed much of the early opposition to St. Mary's Hospital to its influence. Ardent Protestants would have none of an institution that was managed by black-robed nuns and in which there was a chapel set aside for the exercises of popery, and they viewed with suspicion the alliance of the Drs. Mayo with the Sisters of St. Francis.
The Mayos now had on their hands the whole responsibility for the success of the hospital, and that without the support of a united community. To make matters still worse, they did not have the full support of the Sisters of St. Francis either.
Mother Alfred was a woman of unusual intelligence, courage, and vision, and perhaps for that very reason she may sometimes have been highhanded in her plans for the sisterhood. For the most part the Sisters backed her decisions loyally, but the hard work and meagre living exacted by the hospital venture frayed some tempers. A few of the Sisters considered this departure from their teaching mission, especially now that its success was in doubt, a sign of advancing age and lessening wisdom in their Mother Superior. They complained bitterly to Archbishop Ireland, and finally he retired Mother Alfred as Mother Superior in the late summer of 1889.
After staying on at the Motherhouse long enough to help her successor get a firm hold on the reins, Mother Alfred went to take personal charge of St. Mary's Hospital on November 5, 1889. She knew, though, that she could not hope to guide the destinies of this creature of hers for long, and before she resigned control of the congregation she arranged for the transfer to the hospital of a young Sister whose remarkable abilities were already manifest to her discerning eye. Sister Joseph, the Mary Dempsey of Rochester who had taken the habit in 1878, was recalled from her teaching at the mission in Ashland, Kentucky, to take up nursing duties at St. Mary's Hospital on November 19, 1889. And a lucky day that was for St. Mary's Hospital.
Dr. W. W. Mayo was now seventy years old. He was still alert, enthusiastic, and full of energy, and it was he in large measure who still commanded the confidence of patients. But the responsibility for success in the new enterprise must rest upon the shoulders of the two younger Mayos. The father became consulting physician and surgeon, and they the attending staff. Dr. Will had proved himself extraordinarily capable in private practice, and Dr. Charlie, though little more than a year out of medical school, was already showing surgical ability equal to his brother's. But both were entirely without experience in hospital management and practice; neither of them had served an internship. "We were a green crew and we knew it,' was Dr. Will's way of putting it.
The little band of Sisters — four at first, then joined by Sister Joseph within a few weeks — were as untried as the doctors, and they were not at all prepared in either disposition or training for hospital service. An insight into what these sheltered, sensitive women had to overcome is afforded by the story of Sister Joseph's first major contact with the necessities of nursing. She was asked to assist at the examination of a male patient whose ailment required that his entire body be uncovered for observation. While one of the doctors and Edith Graham (employed by the Mayos to assist them in their office practice) worked with him, the young Sister stood off in the corner, her back turned, quivering with outrage and shame. As she left the room when the task was done she protested vehemently to Miss Graham that she could never do such work, that she would ask Mother Matilda to send her back to teaching at once. But she did stay on, and quickly learned the lesson that the needs of human suffering transcend the dictates of modesty.
To inexperience was added the further handicap of inadequate equipment. Either because the building had exhausted the accumulated funds or because the opposition within the sisterhood prevented further expenditure on the hospital, it opened with the most meagre furnishings.
The Mayos equipped the operating room, crudely at first, but well enough to serve their immediate needs. The responsibility for furnishing the wards and private rooms was the Sisters', and they were hard put to it to find the bare necessities. The eight persons admitted in the first week exhausted the number of beds set aside for patients, and the Sisters had to give up their own to make room for more. After that at bedtime they dragged out some extra mattresses and made up their sleeping accommodations on the floor.
There was virtually no furniture except beds, not a commode or a dresser in the hospital except one heavy black walnut piece sent over from the convent. Since there was as yet no gas to fuel the pretty fixtures, the Sisters carried lanterns to light their way through the hospital at night and hung one on a tree outside to guide the doctors or any others coming to the hospital after dark. An elevator shaft had been constructed through the centre of the building, but there was no elevator in it and no guards around it, so until a wooden railing could be built to enclose the opening on each floor Sisters came from the convent at night to sit on guard at the gaping holes. There was a dumb-waiter from the kitchen to the upper floors, but half the time it would not work and the Sisters had to carry the trays of food up and down on foot.
The location of the hospital was more inconvenient than Mother Alfred had supposed it would be. Visitors and patients with no conveyance of their own often had to trudge the mile from town on the footpath alongside the road. The Sisters walked into town each day to do their marketing, usually after supper, and they carried their own parcels home, for Rochester had no free delivery service yet. It had no telephone system, either, and if it was suddenly necessary to call the doctors one of the Sisters had to leave her work and carry the message on foot to the Mayo office or home.
After the first few weeks the Sisters took over all the nursing as well as the housekeeping tasks. Since the Mayos had merely loaned Miss Graham's services to the hospital to get the work started, she taught the Sisters the rudiments of their new duties in informal little classes, and then gradually shifted the care of the patients into their hands.
Her own work as far as the hospital was concerned came to be the giving of anæsthetics. The Drs. Mayo saw no reason why an intelligent nurse could not be an able anæsthetist, and, since Miss Graham had not learned the art in nursing school, Dr. W. W. Mayo undertook to teach her how to administer chloroform. She learned the trick all right, but she was still so young that nervous patients did not trust her, so to calm their fears the Old Doctor continued to stand by her side while she gave the anæsthetic.
When a critical case needed special care at night the Sisters took turns at staying up to give it, remaining on duty throughout the next day too, since there were not enough of them for one to be spared in the daytime. A period of two days and the intervening night was not an unusual shift on duty. For the first three years there was no male orderly on St. Mary's staff, and the Mayo brothers added to their heavy practice the responsibility of nursing the male patients who needed special attention. They took turns on night duty, depending on the alarm clock to arouse them from the sleep they dared not entirely forgo.
Under such conditions the local editor might well think it worthy of awe that in a succession of four hundred admissions to St. Mary's Hospital there were but two deaths. The dauntless Sisters deserve a goodly share of the credit; they helped to make a success of what might for all the surgeons' skill have been a failure — by unceasing toil, by determination to make good, by willingness to offer whatever sacrifice the task demanded. And also by the inspiration of their faith, no doubt, for to their labors they added prayer. Often, while they worked, lighted candles in their chapel kept vigil for them. When a critical operation had to be done they sent word to the convent for prayers, and many a rosary was said to bless the surgeon's work while he was operating. The Drs. Mayo did not share the Sisters' faith, but they did not scorn it. One time when Dr. Will was leaving a seemingly hopeless case he said to Sister Joseph, 'I know she can't live, but you burn the candles and I'll pay for them.' And — so the story reads — the patient lived.
XXIII
By the close of 1889, sixty-two persons had been served by St. Mary's, in 1890 there were three hundred more, and by the close of 1893 the grand total had passed a thousand.
To the great satisfaction of the Drs. Mayo, the institution was paying its own way. When they saw the entire responsibility was to be theirs, they determined that the hospital must be self-supporting. There was good reason to believe that the sisterhood would not be willing to make up a deficit should there be one, and the Mayos did not wish to rely on public contributions. They even asked the Sisters not to set out the usual little mite boxes for gifts to the poor. They wanted the hospital to earn the money for its own charity, as they did, and to this end they adopted the policy of telling their patients to pay the Sisters' bill first and theirs for professional services second.
The hospital rates were eminently reasonable, at least by present-day standards: one dollar a day or six dollars a week for ward beds, and from eight to ten dollars a week for private rooms. The receipts for the first eleven months were about $1100, and by thrifty cornercutting on expenses that sum was made to yield a surplus, which grew larger year by year and financed all improvements.
One of the first uses to which extra money was put was to make the rooms pleasant. Good beds and bedclothing were bought, then rocking chairs, dressers, pictures, and mirrors. Daintier dishes and silverware were purchased for the dinner trays. In 1891 the Mayos imported from Berlin a complete set of glazed enamelware operating-room equipment, which they donated to the hospital. That same year the Sisters secured permission from the city fathers to set up telephone poles along Zumbro Street from the Mayo offices to the hospital, and Dr. Charlie installed the telephone with the aid of a mechanically-minded neighbor boy. He and the same boy also installed the doctors' Christmas gift to the hospital, an electric annunciator by which the patients could summon the nurses when they were needed. The amateur electricians got some of the wires crossed, and at times 'the bells would start ringing and would not stop; so the Sisters got to carrying shears around with them. If a bell kept on ringing, swsshsh!! would go the wires, and next morning Dr. Charlie would have to resurrect the whole system again.'
In that year, too, the shaft was finally fitted with an elevator. The kindhearted Sisters fed a good many tramps in their kitchen, and among these one day was a traveled hobo who described to them a hydraulic elevator he had seen in Paris. Dr. Charlie decided to copy it for the hospital. With the aid of a plumber friend he excavated the necessary depth at the bottom of the shaft and screwed into the hole length after length of pipe, so as to form a sort of syringe. When the water was turned into this contrivance it pushed the elevator upward. But the thrifty Dr. Charlie could not bear to see the water wasted after each trip, so he ran a pipe up along one corner of the shaft into a tank on the roof. Then as the elevator descended it pumped the water up into the tank, from which it was piped into the toilets.
Just one thing was wrong with this elevator; it could be operated only from within the car, and it was sure to be standing at some other level when it was wanted. Once when Dr. Will was injured in an accident and was lame for a few weeks, it was necessary for him to use the elevator to get around in the hospital, and one of the Sisters kept watch for his coming every morning so she could 'go after the elevator for him.'
As the number of patients mounted, more help was a necessity, and the number of nursing Sisters was increased to eleven, but that was still too few for the work to be done. When requests for more assistance were not granted by the Mother Superior, Sister Hyacinth in desperation tried the distrusted practice of hiring lay help. She drove into Rochester and searched out two likely girls to work as maids at a wage of six dollars a month.
The success of the hospital and its ability to support itself seemingly quieted the opposition within the sisterhood. At no time, even in the first months, did a decline in the number of patients provide an occasion for suggesting that the institution be closed, so its continued existence came to be taken for granted.
The noisy Protestant minority subsided too, and for the moment all was serene. Friends of the hospital sponsored a public ball for its benefit and cleared some $70 for its coffers, the Olmsted County commissioners adopted the practice of making a small annual appropriation to the hospital to pay for the care of the county's wards, and the three Masonic lodges in Rochester chipped together to pay $150 a year to maintain a free bed at St. Mary's for the use of their members — all pleasant signs that Rochester citizens were forgetting their distrust and suspicion.
Others less pleasant appeared. Some of the townspeople began to show a tendency to use St. Mary's as a pesthouse upon which to dump the heavy and dangerous care of infectious diseases. And gradually some of the Rochester doctors, now that it seemed quite safe, began to use the hospital facilities for their patients; unfortunately they still seemed to regard the hospital as a last resort and so failed to recommend, or at least to persuade their patients to accept, hospitalization until the patient was at death's door. The mortality rate of St. Mary's Hospital began to rise, just slightly, but enough to alarm the Sisters of St. Francis and no doubt the Mayos too, for they could appreciate how a continuance of this would menace the reputation of the hospital. At last the Sisters took a bold step. They ruled that no patient should be admitted to St. Mary's Hospital until he had been examined by one of the Drs. Mayo.
Though the purpose of that ruling was merely to make sure that the privileges of the hospital were not abused, the effect of it was to close the hospital to all but the Mayos and those doctors who were willing to call them in consultation or refer cases to them.
One who was not so willing was Dr. W. A. Allen, their homeopathic rival. He was intelligent enough to see what an advantage the facilities of St. Mary's Hospital were giving these competitors of his and he was human enough to be jealous. Was there any reason why he could not have a hospital too? There were no other Sisters of St. Francis to provide it, so he would provide it himself.
In the spring of 1892, Dr. Charles T. Granger graduated from the Hahnemann Medical College, passed the state examinations with distinction, and came back to Rochester to begin practice in partnership with the busy Dr. Allen, and the following fall the partners announced that they were about to open a second hospital in Rochester. They rented a large house on the east side of town, remodeled it thoroughly to suit hospital needs, and engaged a matron and a trained nurse from St. Paul to manage it. In November the Riverside Hospital began to receive patients. The newspapers welcomed the new institution heartily because they saw in it more evidence of Rochester's preëminent position as a medical centre.
The opening of the Riverside Hospital had no noticeable effect on the patronage of St. Mary's, which had by now entirely outgrown its original capacity and was showing symptoms of dangerous overcrowding. After much discussion, and with the encouragement of Bishop Cotter, the Sisters of St. Francis began building an addition.
And then the American Protective Association came to life again. A new wave of nativist sentiment swept through the country, reflecting faithfully the peak that immigration had reached in 1892. Feeling spread wide enough and rose high enough to put a number of A. P. A. candidates into office in the election of 1894 on a platform that had few planks not directly or indirectly aimed against Catholic institutions or policies. In this phase the tension was greatly increased by bitter controversy within the Catholic Church itself, part of which revolved around the famous Faribault plan for merging public and parochial schools. That plan, of which Archbishop Ireland was the foremost sponsor, had been initiated in Faribault, Minnesota, and copied in a few other communities of the state, including Rochester. It drew the fire of Protestants and Catholics alike and provided ammunition for the A. P. A. guns.
As a result of all the turmoil, local Protestants renewed their vociferous opposition to St. Mary's Hospital and pointed to the rival Riverside as an institution that Protestants and patriots could enter without doing outrage to their convictions by furthering an agency of the hated and alien Catholic Church. At this juncture two important members of the Presbyterian Church fell ill, they were taken to the Riverside Hospital, and the Drs. Mayo were called to attend them.
It was a weighty decision the Mayos had to make when that call came in. To refuse it would more or less formally cement their alliance with the Catholic St. Mary's; to accept it would doubtless lead to the division of their practice between the two hospitals, for if they showed a willingness to serve patients at either institution many would probably choose the non-Catholic hospital. And, after all, why should the Drs. Mayo not so divide their practice? It was customary for physicians in Eastern cities to hold appointments and attend patients at several hospitals.
But the Mayos were wise enough to see the advantages of centralizing their practice in one hospital under one staff — particularly a hospital and staff they controlled. The Riverside, small in capacity and in staff and so recently improvised from a dwelling, could not possibly offer the facilities or the quality of nursing care they had developed to their own taste at St. Mary's.
Moreover, the Mayos felt a strong moral obligation to the Sisters of St. Francis, who had just lately decided to put all their eggs in the Mayo basket and were even now adding to their investment. To divert a share, perhaps in time the larger share, of their practice to another hospital seemed wrong, a poor return for loyalty and confidence. Finally, the Mayos were not men inclined to knuckle under to public clamor or the pressure of opposition. They refused to attend patients or to operate in the Riverside Hospital.
At the time the decision brought them censure and criticism aplenty. One enraged pastor abused them publicly from his pulpit, calling them servants of the Catholics and accusing them of forgetting their sworn duty to the sick. Ostentatiously a section of the community took up the cause of the Riverside. Some thirty women, at the instigation of one of the Protestant ministers, organized a Riverside Hospital Aid Society and met to sew and quilt, gave benefit socials, and made plans to endow a bed for the poor. Given generous publicity in the press, these activities made a great stir.
Through it all, the Mayos went quietly on their way, ignoring alike the attacks made on them and the noisy support given to their rivals.
For more than two years the Riverside Hospital prospered, and then suddenly an astonishing announcement appeared in the Rochester paper: —
Doctor Allen has been a resident and practising physician in this city for many years, and has built up a lucrative practice. He has been eminently successful in his profession, and stands among the best physicians in the west. His practice of late has become too great for him, and he cannot give it all the attention that he feels he should, and for that reason he has concluded to drop it entirely and remove to St. Paul, where he will do office work only, acting as a consulting physician. . . .
A fortnight later, on September 27, 1895, the paper announced that, owing to Dr. Allen's removal to St. Paul, the Riverside Hospital had been closed. That marked the end of opposition and local competition for St. Mary's Hospital.
The result, pregnant with consequences, was to give the Mayo brothers a monopoly of the only hospital facilities in existence throughout a wide area and the best in a still wider one.
XXIV
With all the more determination because of their remoteness from the centres of activity, the Mayo brothers kept eagerly abreast of developments. The pages of the medical journals bristled with theories and suggestions, and the Mayos read them all diligently and intelligently, with sound judgment sifting the wheat from the inevitable pile of chaff. They attended medical conventions regularly.
Reading and hearing were good, but seeing was better. Whenever the brothers learned of any new operation that sounded promising, one of them set out at the earliest opportunity to see it on the spot, study it in the hands of its originator, discover the hard-luck side of it that the man in his enthusiasm might have forgotten to report, and, if it proved good, master it for use in Rochester.
They early established the habit of an annual 'brain-dusting,' and kept down the cobwebs of routine by going each year, Dr. Will usually in the fall and Dr. Charlie in the spring, to spend a month or more in intensive observation of the work of other surgeons. They went to learn the operations they had need of in their own practice. With care they selected the best man in the field they wanted to develop and made it their urgent business to learn his methods thoroughly. They were determined to do their work as well as it could be done at the time.
They were fortunate in being two, and at first three. One of them could always get away for the necessary length of time without seriously disrupting their practice. The two brothers had entire confidence in each other's ability and judgment. Neither hesitated to leave the other in charge at home, and each passed on to the other the things he had learned while away. They took turns at traveling, sometimes so closely on each other's heels that the trains they rode would pass in the night and at the midway station to Chicago their thoughts would cross: There comes Will There goes Charlie.
New York drew the brothers first. Dr. Will returned to the Polyclinic in the fall of 1888 and again in 1889. Henry B. Sands was gone now, but Arpad Gerster was still an outstanding leader, and the Mayos attended his clinic often. More and more, though, they turned to a group of younger men: Charles McBurney, Frank Hartley, Robert Abbe, William T. Bull, and Robert F. Weir. These men had learned the radical operations introduced by the Germans and were using them, often against the vigorous protests of their older colleagues.
From them the Mayos picked up many a new operative procedure: for instance, from McBurney his own method of removing a gallstone impacted in one of the bile ducts, from Robert Abbe his ingenious 'string-saw' operation for dilating strictures of the esophagus, from Robert Weir the symptoms and surgical treatment for perforating ulcer of the stomach and duodenum.
Dr. Will spent many hours on successive visits in the clinics of William T. Bull, trying to penetrate the secret of his extraordinary surgical judgment, that essential but apparently unteachable sense that tells a surgeon 'when to go in and when to get out.' Bull was in charge of the emergency service at the Chambers Street Hospital in a crowded neighborhood of lower New York, a haunt of the underworld. He had to deal with so many stabbing and shooting cases that he was finally able to perform the first successful repair of a gunshot wound in the intestines — which another celebrated surgeon of the day said was a misfortune, because it would lead others to attempt the same operation, with disastrous results.
One of the famous, or notorious, feuds of this vital period was between the conservative New Yorkers and Joseph Price of Philadelphia. Price was introducing into the United States the radical ideas and procedures of the English titan, Lawson Tait, and was reporting such amazing success in abdominal operations, one hundred in a series without a single death, that the diehards simply refused to believe him.
When Dr. Will began to venture beyond ovariotomy in abdominal surgery, he was dissatisfied with his results. His death rate was too high, — about 17 per cent, as he later remembered it, — so he decided to see Joseph Price on his next trip.
The Mayo brothers were already aware of one of the principal weaknesses of their profession, and more than once they acted on the advice that Dr. Will later gave to his young associates: 'When you hear that a certain celebrated surgeon is a liar, and that you are not to believe what he says, go to see him. Find out whether the trouble is his goodness or his badness. Sometimes a good man is cussed more vigorously than he would be if he were bad.'
'I had heard that Price was a liar,' said Dr. Will. ' I had heard of his being fired from a certain medical organization, and then getting his friends together and getting back in. So I went to see him.'
That was in September 1890, and it was Dr. Will's first visit to Philadelphia. With some difficulty he found his way to Price's hospital, called 'the Tenement House School of Surgery' because it was located in a double tenement that abutted so closely on the Reading Railroad tracks there was scarcely room to walk between the rails and the house.
Price was out of town when Dr. Will arrived. A second and a third time he returned, but Price was still away. Then on the fourth morning, as Dr. Will sat waiting in the bare little reception room, the door opened with a rush and a small man with graying hair and beard bounced in.
Seeing the visitor, he snapped, 'Who are you? What do you want?'
'I am Dr. Mayo from Rochester, Minnesota. I want to see Dr. Price.'
'I'm Dr. Price. What do you want?'
'I want to see you operate.'
'Sorry. There are more people around here now than I can bother with.' And Price turned abruptly away, not looking in the least sorry.
With him had come Dr. Lewis McMurtry of Louisville, Kentucky, another prominent surgeon of the day. Winking at Dr. Will, he touched Price on the shoulder and spoke a few words to him. Price turned back. 'How long have you been here?'
'Four days,' said Will.
'Whom have you seen?'
'No one,'he answered; then, shrewdly sizing up his man, 'I have been waiting to see you, but I shall go on to New York this morning.'
'Don't do that. You won't learn anything there. Come on in.'
The room to which he led Dr. Will was meagrely furnished. For an operating table there was only a wide board laid across two sawhorses, with a zinc washtub underneath and a small copper sterilizer near by. A splint-bottomed chair for the surgeon's use in vaginal operations completed the equipment.
Price's methods were just as simple. With a small handful of instruments — one knife, one pair of straight scissors, a few straight needles, and half a dozen hæmostats to control bleeding vessels — he performed beautifully the most difficult and complicated operations. Every movement of his hands was quick and precise. Following Tait, he did not spray or irrigate with antiseptics, but he kept himself and his instruments scrupulously clean and preceded each operation with a thorough scrubbing of his hands, face, and beard. And he was outspoken in his scorn of any surgeon visiting his clinic who did not keep his hands and linen clean. His simple methods, considering the results he got with them, were a good counterweight to the growing tendency toward an arsenal of cutlery and an elaborate antiseptic ritual that often missed the essential points entirely.
For three weeks Dr. Will watched Price at work, taking particular note of the Philadelphian's special field, the surgery of the uterus, ovaries, and fallopian tubes. Then he went home and in a few months reduced his own mortality rate in such operations to 5 per cent. For several years thereafter he spent a week or two each year with Price, and soon Dr. Charlie was doing likewise. The three men became fast friends.
Price's hospital, makeshift though it was, was his own, and he would not have it otherwise. He had begun his practice with a service at the Philadelphia Dispensary, where he became familiar with the lives and ills of a wretched people, the offscourings of a smug, corrupt, and badly governed city. To these poor souls he was tender and kind, often scraping his thin purse to its bottom in order to send some Negro mammy to the country to recuperate from an operation he had performed without charge.
Unfortunately Joseph Price had the fault common to so many great surgeons, an overmastering jealousy of any neighbor who showed signs of becoming too good. Dr. Howard A. Kelly, who was working with Price when the Mayos first made his acquaintance, was one of those who earned Price's bitter enmity by his evidently exceptional ability.
Dr. Will and Dr. Charlie came to know several men who had that fault to an extreme degree, and a few who did not have it at all. That they were among the latter group was fundamental in the creation of the Mayo Clinic. 'No man is big enough to be independent of others' was the most pregnant precept the Old Doctor gave his sons.
XXV
Among the Chicago men who contributed to the Mayos' surgical education the first place belongs without question to Christian Fenger, who by common consent is called the father of modern surgery in the West — strangely so at first glance, for he was not a good operator. Dr. Will once said that, much as he revered Fenger, he always felt toward a patient entering his operating room as one would toward a friendly little dog coming into an experimental laboratory: 'You poor devil.'
Week after week for several years Dr. Will or Dr. Charlie, turnabout, made the journey to Chicago on Wednesday night in order to attend Fenger's clinic on Thursday, and afterward, if time allowed, to join the smaller circle in his autopsy room. Sometimes they stayed over to meet with the little band of students Fenger entertained in his home every Thursday night, discussing medical literature and reminiscing over a stein of beer about his experiences in the clinics of Vienna, Heidelberg, and Berlin. Such a day with Fenger, they found, stored their minds with pabulum for a week or two's chewing. 'He gave me more mental indigestion than any man I ever knew,' said Dr. Will.
Fenger was a native of Copenhagen and a finished product of the Danish and German schools of medicine. These northern European schools of medicine had the early defects of their qualities, however. In their intense interest in the study of disease they had lost sight of the patient. Understanding the processes and the course of illness was their objective, and they were frankly skeptical of the power of medicine to relieve suffering. Their meticulous work would mean the discovery of remedial agents for the future, but that was small consolation for the patient of the present.
Fenger was tainted with this therapeutic nihilism. He did not intentionally disregard the individual patient in his pursuit of accurate knowledge about disease, and he did not teach that to recognize and classify diseases was more important than to heal them. But his interest, beyond his power to control it, lay in diagnosis more than in treatment, and in devising therapeutic measures more than in applying them successfully to the individual patient.
On one occasion, when Dr. Will was present, Fenger made a brilliant diagnosis of a fibroid tumor of the brain and operated to remove it. While he was closing the wound the patient died.
'Dr. Fenger, the patient is dead,' said the anæsthetist quietly. There was no answer.
Again, more clearly, 'Dr. Fenger, the patient is dead.' Still not a word. Carefully the surgeon sewed up the incision and as carefully wound the bandages around it. Then he said softly, 'You damned fool, to die just as you were cured. '
For Fenger every operation was in essence a dissection, so that he stayed in the wound longer than most surgeons, longer sometimes than was safe, in order to learn pathologic facts from the living body. For the benefit of the watching clinic he would sketch on the blackboard the surgical anatomy and pathology of the parts he was to work on, and then with knife in hand he would explain and discuss them, forgetting the patient waiting under anæsthesia.
Fenger's emphasis on exact diagnosis was salutary for young American practitioners so long as they did not carry it too far. Doctors crowded around Fenger's post-mortem table in the morgue of the Cook County Hospital and his operating table in the Passavant Memorial Hospital. Men who in their own theatres wielded the knife more dexterously than he came to learn from him the meaning of things they saw in the body but did not understand, or looked at but did not see. He was the acknowledged master of physicians like Frank Billings, pathologists like Ludvig Hektoen, and surgeons like Nicholas Senn, Albert J. Ochsner, John B. Murphy, and the Mayo brothers.
In the group around Fenger the Mayos made the acquaintance of Ochsner and Murphy. William Mayo was attracted to Albert Ochsner at their first meeting and deliberately sought his acquaintance. The friendship ripened into what was probably the closest personal relationship Will Mayo ever had outside his family circle. 'My elder brother, guide, philosopher, and friend,' he called Ochsner, and many of his later journeys to medical centres were made in Ochsner's company. Neither man being jealous of his knowledge, the two shared their opinions and discoveries, each criticizing the other and helping to test and prove his theories before they were published to the profession at large.
Ochsner was the older by three years. He had taken a bachelor of arts degree at the University of Wisconsin before graduating in medicine from Rush Medical College in 1886, and had later spent nearly two years studying surgery and pathology with the masters in Germany. Always a surgeon rather than a scientist, he nonetheless was at home in the laboratory to a degree unusual among practising surgeons.
There was nothing of the exhibitionist in him. He shunned the spectacular and refused to be daring in surgery merely for the sake of a good performance. He is seldom named among the outstandingly original surgeons of his generation, perhaps, as Dr. Mayo always contended, because he was so far ahead of his time and wasted so little energy in establishing his claims to priority that his name is not associated with many of his greatest contributions.
Ochsner was a sincerely simple and kindly man. With his quiet voice, low collar, and white bow tie he could have passed for a Lutheran pastor. His modesty amazed men who had less of it, and they marveled at the reputation and influence he gained in professional circles solely by virtue of an ability too great to be hidden and an unmistakable strength of character. He was quiet and unaggressive until questions of professional integrity and ethics arose. Then he was uncompromising and would not be silenced.
If Ochsner filled his canvas with pastel shades, John B. Murphy splashed his with vivid color. A mercurial, redbearded Irishman, Murphy was truly the 'stormy petrel of surgery.' His achievements were always spectacular; they invited reporting, and he frequently made page one of the newspapers. And how his brethren of lesser stature hated him for that! They called him a liar, said he stole his ideas and his patients, and accused him of deliberately courting publicity by histrionics.
No one could claim that John B. Murphy ever tried to screen his light; no one could deny that he was ambitious, that he dramatized everything he did, and that he played best to the grandstand. But the records do not substantiate the charges hurled at him; they were born of jealousy and nourished by envy. Murphy's crime was the possession of an incredibly quick and brilliant mind.
When the Mayos first met him, he was waging a dramatic fight to make the nation, doctors and laymen alike, conscious of appendicitis and its dangers. The Chicago profession had got his dander up when they brushed aside his plea for early surgery in that disease and suspiciously asked where he got all the appendicitis cases he was reporting. So he was out to show 'the old fossils' he was right, and they were not taking kindly to his demonstration.
Then came the battle over the Murphy button, a mechanical device Murphy invented for quickly and effectively uniting two parts of the intestinal tract — the stomach or the gall bladder with the duodenum, for instance.
In April of 1893, Dr. Charlie and his father visited Murphy's clinic and for the first time saw an operation performed with the button. Impressed, Dr. Charlie took one of the gadgets home, showed it to Dr. Will, and explained how it worked. Only a few days later the use of that button saved the life of a patient the brothers must otherwise have lost, and that was the beginning of a long and highly important service which the Murphy button rendered in the Mayos' progress in surgery.
There can be little doubt that Murphy's device cleared the way for advance in intestinal, gall-bladder, and stomach surgery. Even the bitter opposition to it helped, for those who criticized it were moved to find something better to take its place. Eventually successful methods of suturing were developed and the button was superseded. But meanwhile it served an immensely useful purpose.
The Mayos' admiration for John B. Murphy was unbounded and unconcealed. They gave him a boost whenever they could and defended him stoutly against his critics. They considered him the greatest surgeon of the Northwest and one of the greatest of his generation anywhere. 'As far as one could go he could walk with Murphy' was the elder brother's eloquent tribute.
XXVI
In 1894 Dr. Will Mayo elected Baltimore for his annual period of study. He had been reading Osler's Principles and Practice of Medicine and, like everyone else, had found it surpassingly good. He had probably seen some of the issues of the Johns Hopkins Hospital Bulletin, stimulating from the first in its reports of original research. And he had heard enough of the strange ways at the new institution to whet his curiosity.
Reaching the hospital early one morning, he found it as quiet as the streets outside, and for a time he wandered alone through the reception rooms. Suddenly a light, quick step behind him made him turn to face a man with dark eyes, dark complexion, and drooping moustaches, who asked briskly but kindly, 'Well, what would you like to see?'
'I'm a young doctor from the West and I have heard so much about this hospital that I should like to visit it, if I am not in the way.'
'Not at all. Come with me. I am Dr. Osler.'
After showing the young man where to hang his hat and coat, Osler led the way to the wards and introduced the visitor to his assistants. Then they went to work, blithely but intently, Dr. Will with the rest.
The thorough study given to each patient that morning made a strong impression on the young man from Rochester, especially the use Osler made of scientific procedures in diagnosis. The microscope was in constant use at the bedside, and Dr. Will saw two blood pictures of disease that he could recall vividly some forty years later.
The clinical laboratory was a small one without any attendant in charge and so in an indescribable state of disorder, and the work done in it was rudimentary by modern standards — just a few chemical and microscopic analyses of blood and excreta. But the mere existence of a laboratory for purely clinical purposes was a sign that scientific tests were reaching the useful stage.
In the weeks that followed, Dr. Will got a good introduction to a group of men and a spirit of camaraderie in work that have become almost a legend in American medicine. The Johns Hopkins Hospital had no large staff of consulting, visiting, and attending doctors, rotating in service to disrupt the organization every few months. Each of its units was under the supervision of a permanent chief who held the corresponding chair in the medical school. The medical clinic was in charge of William Osler, the beloved physician of Canada, the United States, and England in turn; surgery was the province of William S. Halsted, a shy, unapproachable perfectionist; gynecology was that of the young surgical artist, Howard A. Kelly, whom the Mayos had met with Price in Philadelphia; and the department of pathology was directed by the genial William Welch, known affectionately to hundreds as 'Popsy.'
Those were the famous Big Four of the well-known Sargent painting. With their assistants they formed a congenial, gay, coöperative group, for whom accomplishment of a high order was the normal business of life.
Charlie's next journey was to Baltimore, and thereafter the two brothers were frequent visitors at the Johns Hopkins clinics. The repeated appearance of the two young Westerners, first one and then the other, caught the interest of Dr. Osler, and he showed it in characteristic fashion. From here and there on his own travels he sent a memento to the Mayos, usually a trinket or an interesting item about brothers, often brother physicians.
The Mayos spent most of their time in the clinics of Halsted the surgeon. Although they could not feel at ease with that reserved, silent man, they appreciated the quality of his work. Two original operations at least he showed them, one for the radical removal of cancer of the breast and another for the repair of inguinal hernia. But they owed him most for his demonstrations of general surgical principles.
A few years before, the head nurse of the Hopkins operating room had complained that the harsh antiseptics were making her hands painfully sore and that she could not carry on with them much longer. Because she was an excellent nurse and also a charming young woman — she later became his wife — Halsted tried to do something about the matter. Taking an idea from the heavy coachman's gloves Dr. Welch used for performing autopsies, the surgeon asked a New York manufacturer to make a special pair of thin rubber gloves for the nurse. They served her so well that the assistants took to wearing them too, and finally Halsted got some for himself. Now he was urging them upon other surgeons, having become a firm believer in their importance in the aseptic routine.
After a trial some men agreed with Halsted, but others did not think the merit of the gloves was sufficient to offset their impairment of the surgeon's sense of touch, and it was ten years or more before their use became general. The Mayos adopted them early.
From another aspect of Halsted's surgery Dr. Will derived great comfort as well as valuable pointers. Because postoperative shock was proving a dangerous complication in abdominal surgery, rapid operators were claiming that the shorter the time of operation the quicker and less eventful the patient's recovery. This disturbed Dr. Will, for he felt himself to be a slow worker, and the dispatch with which men like Senn, Murphy, and Kelly did their work did not add to his peace of mind.
But in Halsted he saw a surgeon obtain results equal to theirs despite methods that were painfully deliberate. In fact, Halsted considered meticulous work a cardinal principle of good surgery. He did not consider surgery an end in itself or merely a means to more knowledge; if an operation did not contribute to the increased well-being of the sick person, it was not good. He urged American surgeons not to go too far in following the German leaders, but to take instead a stand ' for conscientious surgery with some interest in the result to the patient.'
Ever since Colonial days Boston had ranked with New York and Philadelphia as a centre of medicine and surgery, but for ten years the Mayos steered clear of it. They had heard that its people were cold and inhospitable to visitors, and they shrank from the attempt to scale its ramparts. But Dr. Will wanted badly to see the work Dr. Maurice Richardson was doing in stomach surgery, and in the fall of 1898, having got fresh haircuts and provided themselves with dress suits, so they wouldn't look 'too woolly and hayseedish,' Dr. Will and his friend Ochsner ventured to Boston.
Arriving at the Massachusetts General Hospital early in the morning, they asked a janitor who was sweeping the walk in front whether there were to be any operations there that morning. He started to direct them to the office, then broke off to nod down the street, 'Here comes Dr. Mixter; maybe he can tell you.'
Ochsner put their question about operations diffidently, but Dr. Samuel Mixter was affability itself. Yes, he said, he was doing some surgery that morning and he thought Dr. Arthur Cabot and Dr. Richardson were too. Come right along. They did, and had a full and pleasant morning, staying at the hospital for lunch and on into the afternoon.
Perhaps in expressing their thanks they told Dr. Mixter how they had felt about coming to Boston. At any rate he invited them to have dinner with him, and, when they hesitated, urged them, 'Come on. I want you or I wouldn't have asked you.' So they donned their dress suits and went to dine with half a dozen of Boston's great medical men: David Cheever, chief surgeon of the Boston City Hospital; John Honans, nationally known gynecologist; Cabot and Richardson, whom they had met that morning; and John Collins Warren, professor of surgery at Harvard Medical College.
The two Westerners returned to their hotel thoroughly happy and quite ready to admit that all they had heard about Boston men was a slander. Not until several years later did the cat escape from the bag. Then at some medical convention Dr. J. C. Warren approached Dr. Will to congratulate him on a mark of honor he had just received. ' I remember the first time I heard your name,' he said. 'It was about ten years ago. Sam Mixter called me up late one afternoon and asked me to come to dinner to meet Drs. Ochsner and Mayo.
'"Who are they?" I asked.
' "Damned if I know," he said. "Just a couple of young fellows from the West. But come on anyway. They say that Boston is cold."'
Dr. Will did not go abroad until 1900. Then, in Ochsner's company, he went to attend the International Medical Congress in Paris, but he went early enough for a visit to Germany before the congress convened.
Moving back to Paris after a month or more in Germany, Ochsner and Mayo gave their afternoons to the sessions of the medical congress. There were more than six thousand in attendance, some four hundred and fifty of them from the United States. The speakers were men with whose work Dr. Will was familiar through their contributions to medical journals, and he found it 'very interesting to see the great surgeons of the world and hear them speak.'
The forenoons were spent at the leading Paris clinics. Dr. Will was particularly impressed with the work of Tuffier, whom he called 'the Murphy of France,' saying, ' I liked him for the things he did not do, as well as for the many things he did do.'
Taking time off from the scheduled program one afternoon, a hot one in early summer, Dr. Mayo, Dr. Ochsner, and Dr. Harvey Cushing, the great neurosurgeon who was then working with Halsted at Johns Hopkins, sat down to rest a while in the shade on the steps of the École de Médecine. They talked of the value of watching other men at work in their own clinics and sighed for the chance to do more such observing in the United States. It would be an excellent idea, they thought, for a few good American surgeons to form a club that would hold its meetings at the hospital of each member in turn, a new professional society that would occupy its sessions with observation and informal discussion over the operating table rather than with a long program of formal papers.
When they returned to the United States they mentioned their idea to other surgeons, who agreed that it was good. Finally, after three years of talk, Dr. James Mumford of Boston and Dr. George Crile of Cleveland decided to act. They called a meeting in New York on July 11, 1903 and organized the Society of Clinical Surgery. Its membership was to be elective and exclusive, limited to forty practising surgeons, who twice each year would meet with one of their number for a clinical demonstration of his work. William J. and Charles H. Mayo were two of the original members, and the fifth meeting of the society was held in Rochester.
Obviously the Mayo brothers were no longer hungry, penniless boys looking with longing into the bakeshop window. They were now inside, visited as well as visiting for instruction. For the story of how that came to be it is necessary to turn back to events in Rochester during these years from 1890 to 1905.
XXVII
When the brothers turned to applying the new surgery in their own practice, their peculiar position at St. Mary's Hospital proved an inestimable advantage. Medical biography is full of the frustration and delay suffered by young enthusiasts where the hand of tradition was too heavy and the authority of inflexible seniors too strong. But Dr Will and Dr. Charlie faced no opposition from an established order. The Old Doctor might have interfered, but there is no evidence that he ever did. Sometimes, fondling his own little pocket case of needles and knives, he scoffed at the number of instruments the boys thought they needed, and sometimes he asserted his authority by 'changing the medicine,' but apparently he never prevented his sons from introducing a new procedure at St. Mary's.
He was always impatient with the fuss of the antiseptic ritual; yet he let the boys use it at St. Mary's from the beginning — and that was early for any hospital to practise Listerism consistently and exclusively. Dr. Will and Dr. Charlie followed the unpleasant rites of wet antisepsis for a few years, but they adopted the methods of asepsis as fast as they came in. When Dr. Edouard Boeckmann of St. Paul devised a practical portable sterilizer the Mayos were among the first to use it.
They wore Halsted's rubber gloves at first only for operations on septic cases, to protect their hands from contamination with pus; then they wore them for work on parts of the body especially susceptible to infection, such as the veins; and finally, as they grew used to them, they came to wear them always.
One result of antisepsis in surgery was to make feasible the exploratory incision. If the source of the abdominal trouble is obscure, said the progressive surgeons, open up the cavity and find out whether the cause is a condition you can do anything about.
Subject a patient to all the dangers of peritonitis just to find out what is wrong with him? Reckless, utterly irresponsible, said the conservatives. And besides it's a confession of failure in diagnosis.
Exactly, replied the surgeons. We do fail in diagnosis on clinical signs, so why not admit it in the only way that promises the patient relief from his troubles?
With this position the Mayos agreed. The Old Doctor once told a carping colleague in a medical meeting: 'It is the custom with me and those associated with me, where there is a seriously diseased condition of either a man or woman's abdomen, and the diagnosis cannot be made without, to open the abdomen very frequently.'
This custom led to their first operation for gallstones. In December 1890 a machinist from Sleepy Eye, Minnesota, many miles to the west of Rochester, presented himself at the Mayos' offices. For years he had suffered from spells of pain in his right side and a year before one attack had been followed by a prolonged illness and the formation of an abscess, which his physician had opened several times. Since then he had been forced to use opiates almost constantly.
Not sure what was causing his trouble, the Mayos suggested an exploratory operation, and he consented. When Dr. Will found a mass of adhesions surrounding a contracted gall bladder containing one large stone, he removed the stone and inserted a drain. In three weeks the patient was discharged, had soon gained forty pounds, and went back to work at his trade.
The number of stones in a gall bladder is not of great importance; one goodsized concretion can be as troublesome as many small ones. But the Mayo cases that caught the attention of the public were those in which the stones numbered hundreds or more. Witness this:
An operation was performed at St. Mary's Hospital within the past few days that savors of the marvelous. Nearly three thousand gall stones were removed from a woman. The number is known to be about three thousand for bacteriologist T. Spillane spent all one day counting them. The woman still lives and is sure to recover. The stones ranged in size from a pin head up to a pea.
That experience would command an audience for the woman who had it today. How much more so in a day when major operations were novelties and in a community where the drab drudgery of farm life was enlivened only by talking and where there was little to talk about except the weather and the crops and the neighbors.
So word of what the Mayos were doing got around, arousing hope in the victim of gallstone colic or in any doctor who had a patient suffering from it. And the ten gall-bladder operations of 1895 became seventy-five in 1900 and three hundred and twenty-four in 1905.
The Mayos were convinced that half of the so-called innocent stones were no such thing; they were merely thought to be so because the signs of their mischief were not recognized. The doctors had so long thought of colic as the one indication of gallstones that they were blind to the less obvious gastric manifestations of them. The Mayos themselves had been surprised into awareness of these by finding gallstones in cases of vaguely defined 'stomach trouble,' which vanished with the stones. Apparently the stomach served as an alarm box for a smouldering fire in the gall bladder as well as in the appendix, and perhaps in other organs too. Here was more work for the diagnostician, and then for the surgeon.
XXVIII
The earlier trickle of Dakotans back to their Rochester doctors became a stream in the nineties, fed at the beginning of the decade by hard times in the Dakotas, when the boom of the eighties that populated the territory collapsed. The railroad companies, as the centre of their interest moved farther west, ceased to advertise and colonize; the homesteading farmers were stripped to poverty by three successive seasons of killing drouth. Once again those who had trekked westward with high hopes saw their dreams in ruin at their feet.
With famine rode pestilence, with destitution came worry and illness. More and more of those who were ill remembered the Mayos back in Rochester and made every effort to get to them for treatment. So many and so insistent were they that the railroad officials must have wondered what manner of men these Mayos were, that sick folk should want to travel hundreds of miles to consult them and should be so certain that if they could just get back to Rochester Dr. Will and Dr. Charlie would take care of them whether they could pay the fees or not.
But if they felt that way about it the railroad men would help them. Alexander C. Johnson, the special agent who was managing the company's philanthropies, authorized free transportation and food on the way for those who wanted to go to Rochester but could not scrape together the price of a ticket. To some who had heard of the Mayos but did not know them he gave letters of introduction, and often from his own pocket a few dollars to see them through. The Mayos had never met Mr. Johnson, but they came to respect him through the tales they heard of his generosity and humanity.
So it was that Dr. Will became district surgeon for the Minnesota division of the Chicago and Northwestern Railroad, and two years later for the Dakota division as well. He, or his brother substitute, was called to the scene of any major accident along the line in either state, and though such occasions were not numerous they were dramatic. The message would come in: 'Tornado derailed passenger train at Owatonna; five killed and twenty injured. Dr. Mayo at once.' And away he would go, on a special train or riding in the cab of a detached engine, with all tracks cleared for him. Special trains and the right of way were soon given him for any emergency trip, whether on a company case or not. Just as the liverymen used to turn aside into snowdrifts to clear the road for the Old Doctor, so now passenger trains waited in the station and freights took to the sidings to keep the tracks clear for the sons.
When Mr. Johnson's wife was seized with acute appendicitis he too wanted Dr. Mayo. He wired an engineer and a fireman at Dodge Center to detach the engine from a special train standing there, proceed with all speed to Rochester, pick up Dr. Mayo, and bring him to Winona.
Dr. Will was waiting at the station when the locomotive with caboose attached pulled in. He swung aboard, and 'at 11.04 P.M. the train plunged out into the night, wound its way down among the hills and arrived in Winona at ten minutes past the hour of midnight, having made the entire run of fifty miles over heavy grades and around sharp curves in just one hour and four [sic] minutes. This is twenty-six minutes faster than the quickest time made by the lightflyer, the fastest train on the line.'
That was a story for the trainmen to tell in the yards or at home when the day's run was over. There were many such: the time they carried that girl so badly burned, or the young woman who shot her little brother by accident and then turned the gun on herself in remorse, or that helpless paralytic, Sister Martha, who came on a cot all the way from Ironton, Ohio, where not even the Cincinnati doctors had been able to find out what was wrong with her, though the Mayos located her trouble and had her getting better within a week. For many who rode the trains to Rochester, St. Mary's was the 'gleam of hope,' the 'last resort.'
There was the time a young mother in Mountain Lake, one of the German Mennonites from Russia who settled there, put her little boy on the train and asked the trainmen to take him to Rochester. The little fellow was almost blind, only six years old, and couldn't speak a word of English. His mother couldn't afford to go with him, but she fixed him a basket of food, and across his front she pinned a big sign, 'Take me to St. Mary's Hospital.' When the conductor set him off at Rochester, the people at the depot couldn't believe he'd come all that distance alone. A hackman took care of him, and drove him right out to the hospital.
With incidents like those for the trainmen to talk about, it was not mere coincidence that there soon began to appear on the Mayo records patients identified as 'engineer from Omaha,' 'railroad man from La Crosse,' 'dispatcher at Dubuque.'
As early as 1893 St. Mary's was admitting patients from Illinois, Kansas, Missouri, Nebraska, New York, and Ohio as well as the nearer Iowa, Wisconsin, Dakota, and Montana. Those from the more distant states were mostly members of the nation-wide Catholic Church or relatives and friends of pleased Minnesota patients.
XXIX
For the first decade the two young men did their operating as a team. Then a division of labor gradually developed between them. As the number of operations increased, Dr. Will found more and more of his time occupied with pelvic and abdominal surgery, while Dr. Charlie took over the work on the eye, ear, nose, and throat, the bones and joints, the brain, nerves, and neck. Dr. Will always maintained that their specialization was the result of Dr. Charlie's superiority as an operator. ' I was driven to cover by a better surgeon,' he said on one occasion. And on another, ' Charlie drove me down and down until I reached the belly.'
The nearly four thousand operations Dr. will and Dr. Charlie performed at St. Mary's Hospital in 1905 represented the surgical culmination of about ten thousand office examinations. Obviously they did not handle all of them alone. They early faced the question of whether to restrict their practice to what they could do alone or to delegate some of the work to others, and they decided on the latter, partly because they were not willing to forgo their time for study and travel.
In the early nineties Dr. W. W. Mayo was preoccupied with his duties as state senator, which took him away from Rochester for several months, and he was beginning to show the wanderlust that so strongly marked his declining years. All in all, though the Old Doctor answered calls, assisted at operations, and paid daily visits to the patients in the hospital when he was in Rochester, he was too concerned with other activities to give dependable assistance to his sons. And they felt he had earned the freedom to come and go as he liked.
But whom should they ask to take his place? With unerring judgment they chose the ablest neighboring practitioner they knew. Dr. August us W. Stinchfield was then fifty years old, a man of short, spare figure, with the soft voice, courtly manner, and distinctive costume of the practitioner of the old school. Born in Maine and graduated from Bowdoin College in 1868, he had gone West to practice, opening an office in southern Missouri first, then in Dundas, Minnesota, and finally in Eyota, where he had been practising for eighteen years. He had built up a large local practice and a reputation throughout Olmsted County second only to that of the Mayos. Like them, he was given to continued study and had taken courses at both the New York and the Chicago polyclinic. The Mayos knew him to be able and sound; early in 1892 they asked him to become their partner, and he accepted.
In preparation for his coming the Mayos enlarged the offices they had been occupying on the ground floor of the Cook Block ever since Dr. Will's graduation. To their own names on the entrance door they added 'Dr. A. W. Stinchfield,' and the partnership quickly became known as Drs. Mayo and Stinchfield.
Edith Graham was still serving the Mayos as anæsthetist, office nurse, and general bookkeeper and secretary. She did not pretend to business experience or efficiency, but their method of keeping accounts was simple, and when she made mistakes 'they did not scold.' They left most of their letter writing to her too, taking time only to jot down an outline of the proposed answer or just a brief 'say no' or 'tell him yes' or 'write up a good answer to this one.'
Miss Graham was a small, sprightly, attractive young woman — so attractive, in fact, that the doctor to whom she was assigned on her first case in Chicago refused to accept her because she was too young and beautiful for a nurse. Dr. Charlie found her a good and gay companion outside as well as in the office, and soon his heart fell captive to her charms.
They were married in April 1893 in a simple ceremony at the Graham home south of Rochester. Hurrying out to the house on foot, Dr. Charlie tried to leap across a rivulet in his path and fell into it, so the ceremony had to wait until his clothes were dried out. But the mishap was no omen, for the marriage of Charles Mayo and Edith Graham was a great success.
Christopher Graham, Edith's brother, was teaching veterinary science in the small school of agriculture at the University of Minnesota. But he was not happy, for ever since he had struck the course in physiology at the University of Pennsylvania he had been sure he wanted to be a doctor of human medicine. Presumably he said as much to his new brother-in-law, who passed the word on to Dr. Will, for the Mayos told ' Kit ' that if he would go back to Pennsylvania and take the additional year of work needed for the medical degree he could work with them when he was through, He jumped at the chance, spent the summer studying bacteriology in Dr. Hewitt's laboratory at Red wing, reentered the University of Pennsylvania in the fall, and was graduated the following June a full-fledged doctor of medicine.
When he began practice with the Mayos some patients objected to being treated by a 'horse doctor.' That must have cut Christopher Graham to the quick, for he was a sensitive person without overmuch self-confidence, too conscious and ashamed of the late start he was getting. But 'his patients just loved him,' according to a nurse who took care of many of his cases, and the first distrust was soon dispelled by his own successes and the continued backing of the Mayos.
Graham was added to the firm's name, popularly at least, in the early summer of 1894, but Christopher seems not to have been taken formally into the partnership until August 1895, when he was given an examining room of his own on the second floor and next door to it a new laboratory.
XXX
It is hard to believe but undeniably true that the two brothers had only one pocketbook, one bank account, between them. All they earned went into it, and whatever either wanted — for travel, home building, clothes, food, fun, everything— he took from it without any accounting to the other. What was left over at the end of the year they divided equally.
That single pocketbook supplied them well. Their homes were among the largest and most comfortably appointed in Rochester, jointly a centre of the community's social life. The two men and their wives had become members of a gay, sociable crowd, and they went out often for dinner and an evening of dancing or card playing. But such activity has a way of multiplying by geometric progression, and the brothers found it a drain on time and strength, conflicting with the demands of their work. If they were to have any home life at all, any leisure for pleasures within the family circle, something had to be given up. And it was not their work.
Their wives agreeing, reluctantly perhaps, the Mayos withdrew from the social round that occupied their friends. 'We knew they wouldn't mind much,' said Mrs. C. H. Mayo. 'We were so often late for their dinners or had to leave in the middle of an evening, because Charlie would get a call. And Charlie never cared much for card playing. He wasn't as bad a player as he let on, but he wouldn't bother to put his mind to it.'
From the same pocketbook the Old Doctor and his wife were enjoying comforts and pleasures they had not previously been able to afford. The Old Doctor, in his eighties now, had become a veritable vagabond — off to Florida, Cuba, and the Bahamas one year, the Atlantic Coast another, the American Southwest and Mexico the next, and the American Northwest and Canada the year following. His energy and endurance, his insatiable curiosity about everything he saw, amazed his less venturesome fellows.
The father, called a radical by his contemporaries, had so developed his sons' social conscience, so filled them with the idea that no man has a right to great wealth while others are suffering in pov - erty, that they regarded their growing bank balance with uneasy minds.
They could not and would not reduce their fees. The size of their income was due to the volume of their business, not to exorbitant charges, for they kept to the schedule of fees customary among their colleagues. To cut fees for the purpose of attracting patients was forbidden by the medical code of ethics, and who would believe that anyone could be so quixotic as to cut them to reduce his income?
Moreover, the Mayos did not approve of lowering the customary charges. They were willing to adjust them for any patient who could not afford to pay them, even to the point of making no charge at all, for they were men of warmly sympathetic natures. As they went through the day collecting from the patients they examined or treated they merely stuffed the money into their pockets, and when they came to the bedside of a person worried and worn with the struggle to make ends meet they dipped into those pockets to leave a bill or two in the hand or under the pillow. If they were convinced of a man's need they were as likely as not to send him away with the amount of their fee, or more, having changed hands in reverse. They lost surprisingly little money that way, they found, for what they gave came back after a while; men would come in to repay them long after they had forgotten the giving. The tales of their generosity spread through the countryside, multiplying with the years.
But if the Mayos were not Shylocks, they were certainly not suckers either. They saw no reason why a man who could afford it should not pay a reasonable amount for their services. Surely his life and health were worth as much to him as a new horse or an extra suit or a hunting trip! That the doctor should sell his services cheaply was not to the advantage of the profession, nor, in the long run, of the patient either. The doctor had to earn enough to pay for good equipment and finance study and travel if he hoped to keep up with medicine and be able to give the patient the best medical care available. In most cases the customary fees allowed no more than that.
The brothers talked about this problem a great deal that year— 1898, Dr. Will thought it was. And from their talking emerged certain policies, not new most of them, but crystallized and definite.
They would make no charge to other doctors, nurses, ministers, and missionaries, and none to educators or state employees whose salaries were small. They would collect the usual fee from those who could pay it and from others in accordance with their ability to pay, but never would they knowingly let their bill become an economic burden to any patient. They would never sue to collect a fee or accept in payment a note or a mortgage or money raised by a mortgage. They would rest their case with the honesty and conscience of men, believing, as Dr. Will once expressed it, that 'if a man can pay he will.' Above all, they would never let financial considerations influence the degree or kind of care they gave.
In the use of their earnings they would always put the improvement of facilities and personnel first. The professional men who worked with them, either as partners or as employees, should be generously paid, and there should be enough of them to allows each man time for selfimprovement. They would finance observation journeys for the others as well as for themselves, because it was a necessary and legitimate investment in the betterment of the practice.
For a time the brothers managed their own investments, and did not do it too well. Casual, impulsive, and naïve about it, they suffered some heavy losses. If a Rochester friend could make a venture sound reasonably good, he could count on the Mayos to invest in it. And sometimes they got into company they did not like.
At last the brothers admitted to themselves that they were not cut out to be business men and decided to ask Burt Eaton, who was doing considerable investment business for his clients, to handle their savings for them. Eaton hesitated a little but finally agreed to take the job. He never forgot how Dr. Will then walked over to the office safe, took out a bundle of papers, tossed them over to him, and said, 'For God's sake take them.'
There was no inventory, no record of the interest paid or due, just the certificates, and it took Eaton a year to weed out the poor choices and assemble a list of gilt-edged securities. He made it his business to watch the Mayos' personal account, and when it got up to $25,000 he would 'swipe it for the investment account ' and buy more securities.
They never asked for an accounting, but Eaton thought they ought to have one, so he jotted down his annual inventory on a slip of paper and gave it to Dr. Will personally. With a glance and a nod so indifferently brief as to exasperate the lawyer, who was proud of the job he was doing, Dr. Will would put the slip into his pocket and forget it. Mr. Eaton once saw him take it out again nearly a year later.
Then Dr. Will began to think about the other partners. The terms on which Drs. Stinchfield and Graham entered the partnership are not available, but there is the lawyer's word for it that they were verbal only. Thinking over the situation in the light of the legal aspects Eaton had explained, Dr. Will decided they were all living in a fool's paradise. The men might have complete confidence in each other's good faith, but families and heirs are an uncertain quantity.
Together he and Charlie worked out a general outline of their wishes. They did not want their practice to be looked upon as a property, like a grocery store; they did not want it to be disrupted by the death of any one of the partners; they wanted the survivors always to have unhampered control, so that the practice might continue intact. But they wanted some provision made for fair payment to a partner's heirs. They left it to Mr. Eaton to put these principles into legal terms.
He drew up a contract limiting the partnership to participation in income. A retiring partner or a deceased partner's heirs should receive in liquidation of his full share in the partnership and its profits a sum equal to the amount of his income in the year preceding his retirement or death, and the survivors should continue the practice without further obligation to him or his estate. Dr. Will and Dr. Charlie signed the document and then presented it to Dr. Stinchfield and Dr. Graham.
It was an arbitrary procedure, no matter how noble the motives or admirable the arrangement for realizing them. There could have been no objection had it come when the men joined the firm, but apparently they had understood that their share, whatever it was, applied to properties and assets as well as to income. To ask them now to sign away this share in the ownership was too much, and they balked. For months, lengthening into two years and more, they refused to sign.
Then the steel in Dr. Will came out. Flatly he named the alternatives: Either you sign this contract or we dissolve the partnership now. You can then open separate offices for yourselves and we'll send you what business we can.
There was no question who held the whip hand. Dr. Stinchfield signed first, and after a time Dr. Graham followed protestingly. Thereafter each man joining the firm signed the contract and understood that his partnership meant only a stipulated share in the income and not in the ownership.
(To be concluded)
With each twelve months of the Atlantic
THREE GREAT BOOKS OF THE YEAR