IN this issue the Atlantic embarks upon its eightyfifth year, and it seems wholly appropriate to the editors to have as our leader the first of three chapters which have been drawn from Samuel Eliot Morison's (p. 661) forthcoming biography of Columbus, Admiral of the Ocean Sea. Had he lived a century ago, Mr. Morison would have been the captain of a clipper ship. Instead, he is Professor of American History at Harvard University. But in his vacations and his sabbaticals he has proved himself to be one of the best mariners of our time. In ships of small tonnage he has made three long voyages in the wake of Columbus, picking up the Admiral's landmarks, identifying his landing places. And now from these voyages, and from his exploration of the Spanish archives, he has told as never before the daring and authentic story of Columbus's expeditions to the New World. Here is a narrative that has waited four hundred years to be written.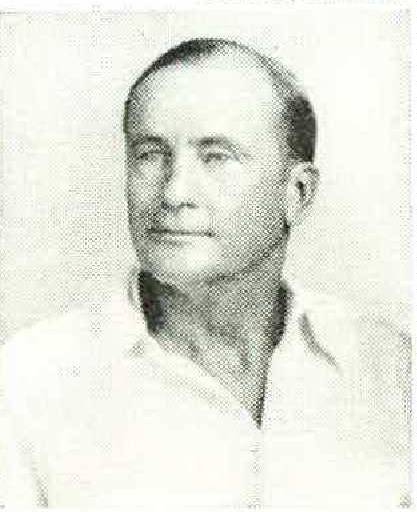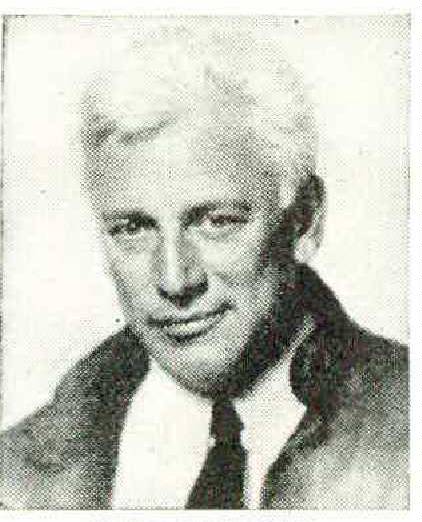 Max Eastman (p. 671) studied under John Dewey at Columbia and is today one of his intimate friends. For the Atlantic he has drawn an affectionate and informal portrait of this man of ideas, and in so doing has revealed what Dewey's philosophy did to American education. 'His idea,' writes Mr. Eastman, 'was that life in school ought to be enough like life outside so that an interest in knowledge will arise in the child's mind as it did in the mind of the race — spontaneously. If you provide a sufficient variety of activities, and there's enough knowledge lying around, and the teacher understands the natural relations between knowledge and interested action, children can have fun getting educated and will love to go to school.'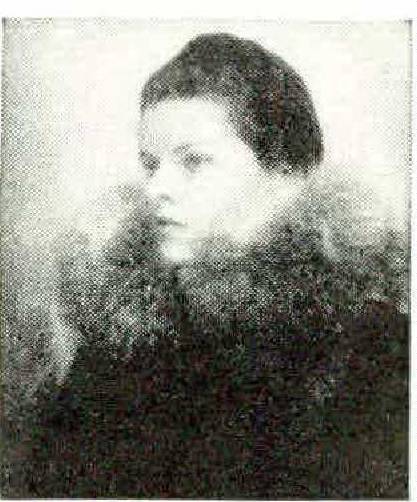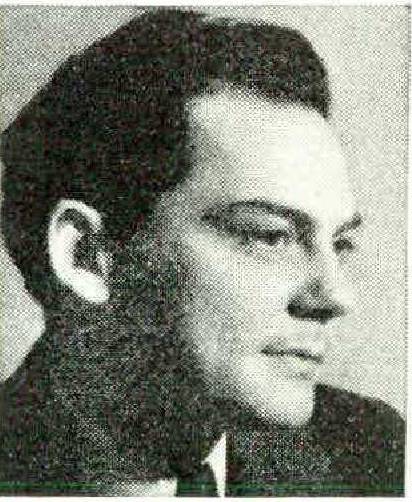 Margaret McGovern (p. 685) was born in Liverpool, but crossed the Atlantic to find her place as a poet in the United States.
A journalist tried and true, S. Burton Heath (p. 686) was brought up in Vermont and graduated from the university of that state in 1926. He was for eight years one of the most trusted reporters on the staff of the New York World-Telegram. He gained increasing reputation as an investigator and scrutinizer of unfair practice, whether in law, politics, or labor. One inquiry of his led to the resignation and subsequent disbarment of Municipal Court Justice Harold L. Kunstler, and in 1940 he was awarded the Pulitzer prize for distinguished reporting for his investigation into the judicial chicanery of Senior Judge Martin T. Manton of the Second Circuit Court of Appeals.
Contributing to 'The Shape of Things to Come' is Raoul de Roussy de Sales (p. 694), a Frenchman equally at home in his native tongue and in English. For many years Mr. De Sates was the American representative of Paris-Soir and diplomatic correspondent of Havas. His remarkable survey of 'Socialism and the Future' has been drawn from his book on Democracy which is to be published in the spring by Reynal and Hitchcock. Peter F. Drucker (p. 704), the second speaker, reminds ns item by item of the new factors in world trade — the rapid industrialization that has been going on in the raw-material area is one of them — which must be taken into account before one can draw any reasonable blueprint of free trade in a free world. Mr. Drucker is the author of The End of Economic Man and Professor of Social Science at Sarah Lawrence College.
Philip Goodman (p. 713), a crony of H. L. Mencken and George Jean Nathan in the great days of the Smart Set, was a Philadelphian who enjoyed life first as a publisher and then as a play producer in New York. He collaborated with Arthur Hopkins in the production of Don Marquis's play, The Old Soak, and his biggest hit was Poppy, with W. C. Fields and Madge Kennedy. From his posthumous volume of memoirs, which is to be published by Knopf in the spring, we are drawing several chapters of racy American humor.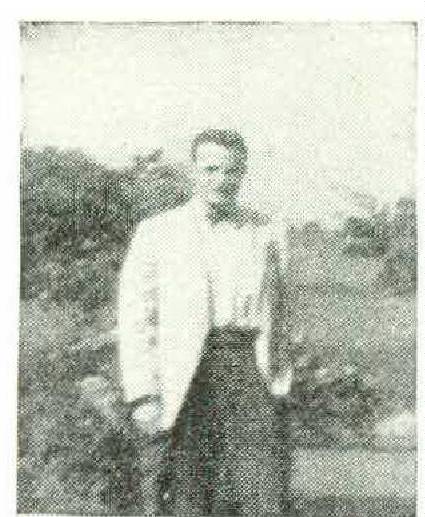 Last summer the Atlantic offered a prize of $1000 for the best short story to be written by young writers in their twenties. A total of 1118 manuscripts were submitted, and after weeks of cogitation the judges, finding no narrative which was head and shoulders above the others, decided to divide the prize between the two closest competitors— Jeanne E. Wylie (p. 717), of Grosse Pointe Park, Michigan, who graduated from Northwestern University in 1933, and John D. Weaver (p. 724), a Washingtonian whose first novel has been accepted for publication by Macmillan.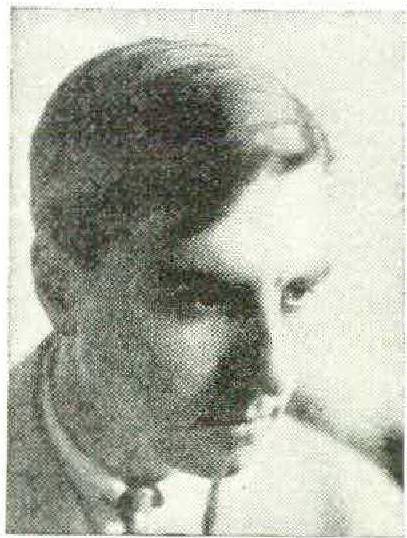 It might be appropriate to say a little about the state of mind revealed in the 1100 unpublished manuscripts. There was very little romance, and not much sweetness and light. For their themes many of the writers turned to the outcast, the downtrodden; there were literally hundreds of stories about hobos, dozens in which the prostitute, the mistreated child, the beaten but worthy migrant, was the protagonist. These stories were in a sense romanticism in reverse: they showed that their authors had only a romantic notion of the realism they were striving for. And what is more, despite the best intentions, they showed that the authors did not care very deeply about the characters they were projecting.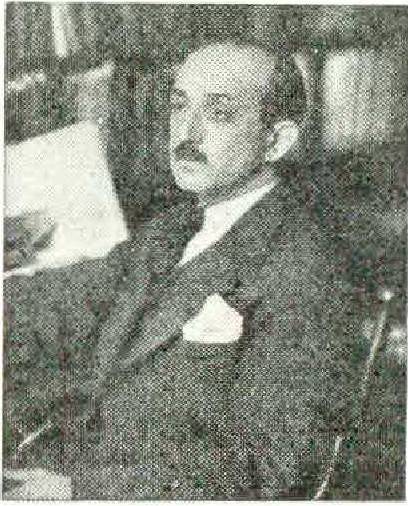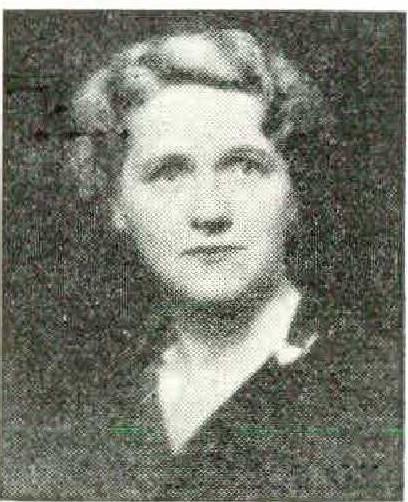 A war correspondent with the B.E.F. in Belgium and France from 1914 to 1917, H. M. Tomlinson (p. 731) is today the most eloquent essayist and one of the most sensitive observers at the front in England.
Lewis Thomas (p. 738) is a doctor who was born in Flushing, Long Island, and educated at Princeton and Harvard; he now specializes in the study of nervous disorders.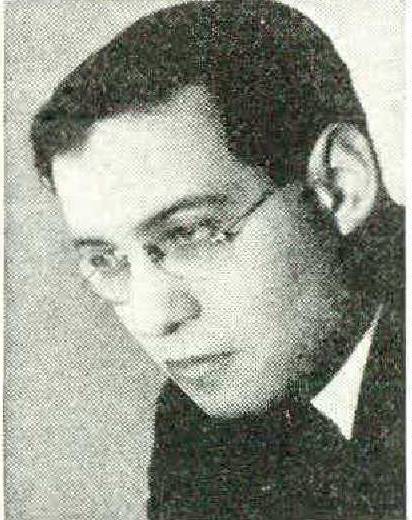 When the Atlantic heard that John Mason Brown (p. 739) was to spend the past summer at Martha's Vineyard writing a book about lecture platforms and their perils, the editors gave him a blanket order for as many chapters as they could print before the book appears. The volume will be published by W. W. Norton early in the new year.
Julian Green (p. 743), an American novelist who long drew his inspiration from franee, tells us in his most engaging way some of the secrets of his trade. 'When an author writes "Chapter I" at the top of a blank page,' says Mr. Green, 'he is starting out on a strange and often dangerous adventure. He is going to tell us all about himself, but he feels perfectly safe because he masquerades as a dozen different people and never credits the reader with enough perspicacity to find him out. This acting by proxy gives him a great sense of freedom.' Mr. Green was born in Paris of American parents. Although for two years he studied at the University of Virginia, he did not become a resident of the United States until recently, when he returned as a refugee. He now lives in Baltimore, where he has been teaching a course in the modern novel at Goucher College. He is the author of seven novels, the most recent of which, Then Shall the Dust Return, was published last spring.
A Professor of Philosophy with nine books under his signature, George Boas (p. 753) has long been a welcome contributor to the magazine. For his essay, 'Art in Education,' he received the second prize in our recent Fine Arts competition.
Mona Gardner (p. 761), a graduate of Stanford University who lived in the Orient for twelve years and now flourishes as a free lance in New York, has some revealing things to say about those who farm for fur.
Helen Clapesattle (p. 769), editor of the University of Minnesota Press and author of our current serial, The Doctors Mayo, was born and bred in Fort Wayne, Indiana. She won her Phi Beta Kappa at Oberlin and later came to the University of Minnesota on a fellowship for graduate work in history. Her authentic biography of the Mayo brothers, the remarkable story of their education and of what they have contributed to medical practice in this country, will be published by the University of Minnesota Press early in December.