THE BOYS GROW UP
BY Helen Clapesattle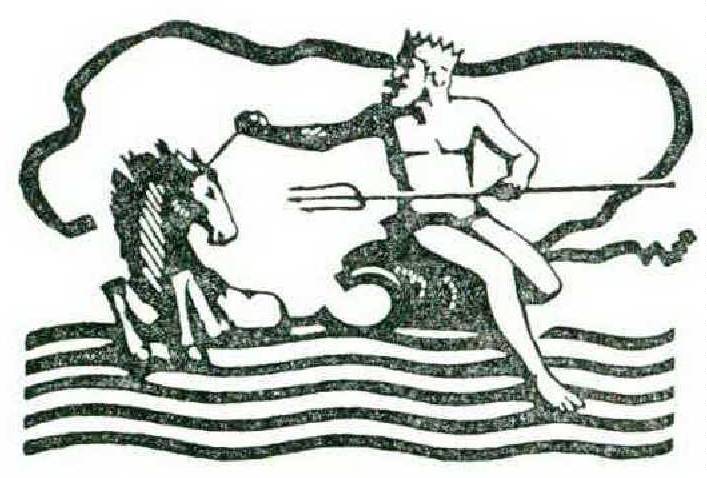 THE NEW ATLANTIC SERIAL
CHAPTERS XI-XX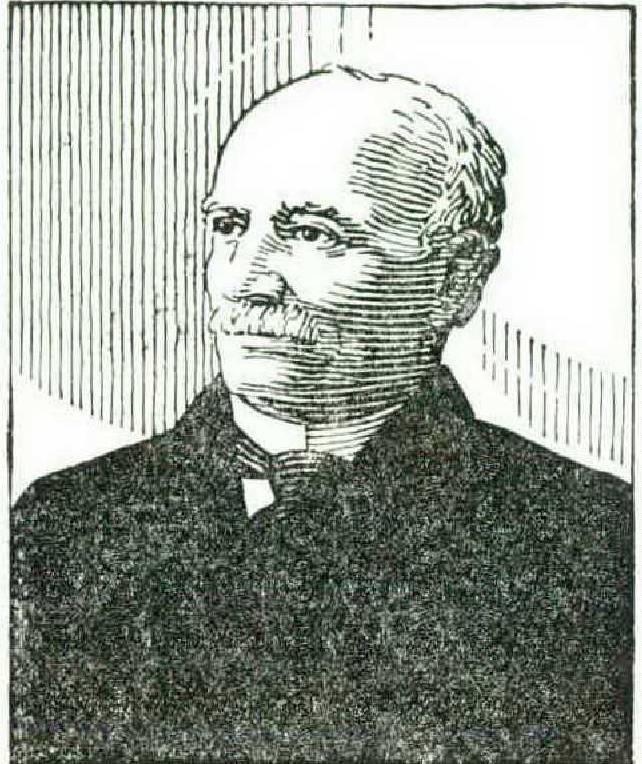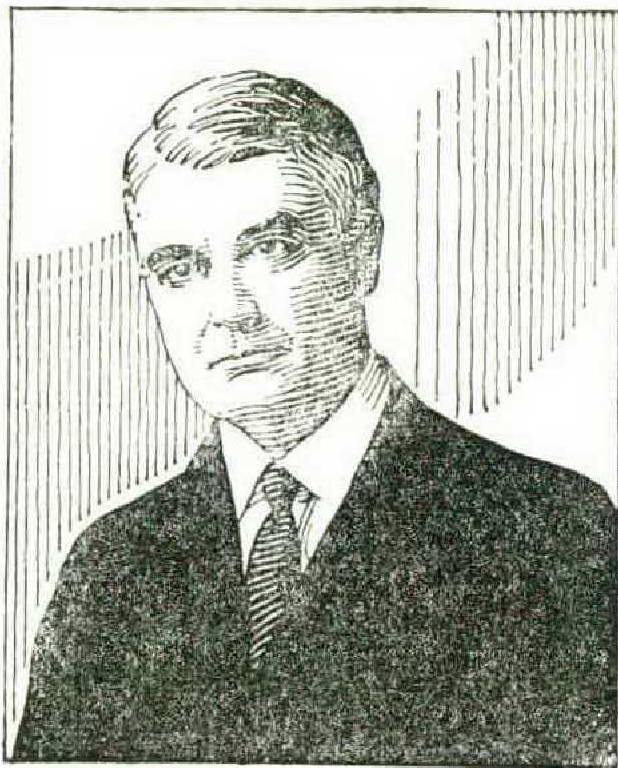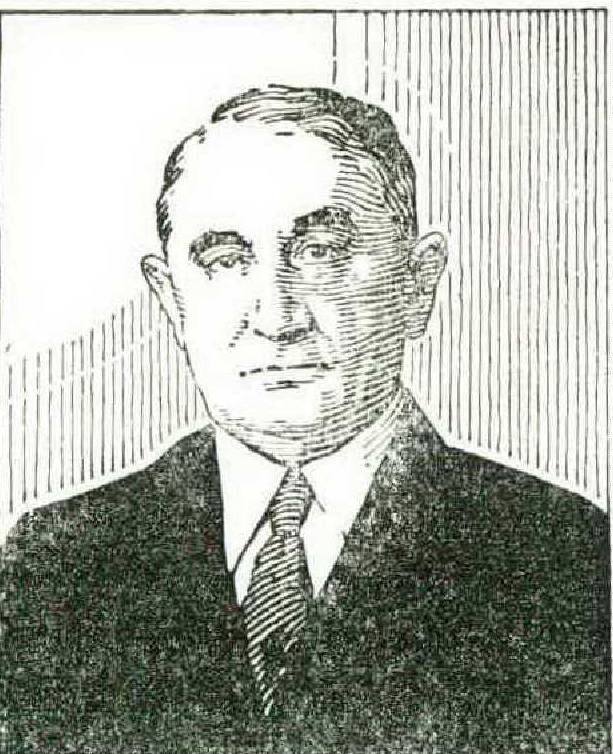 THE DOCTORS MAYO THE BOYS GROW UP
BY Helen Clapesattle
IN this and the next issue the Atlantic is privileged to publish chapters from a splendid American biography, The Doctors Mayo, by Helen Clapesattle. That this story would be told sometime was inevitable, but in strict conformity to medical ethics neither the Doctors Mayo nor any of their staff were willing to undertake it during the lifetime of the Mayo brothers. Eventually the source material was turned over to Miss Clapesattle, a trained historian and editor of the University of Minnesota Press. After five years' work she has produced a definitive biography which will take its place on the shelf of American achievement.
The opening chapters which were published in the October Atlantic emphasized the fact that there were three Doctors Mayo, the father and his two famous sons. William Worrall Mayo — 'the little doctor,' as he was affectionately known by his neighbors — was born on the outskirts of Manchester, England, in 1819. He was brought up in the little town of Salford, then in the tumult of the Industrial Revolution, and what he learned there in his impressionable years made him a defender of the underdog for the rest of his life. He studied chemistry under the great scientist John Dalton; he worked for a time in the hospitals in Glasgow, and when he emigrated to America in his twenty-sixth year he was already far enough advanced to find immediate employment as a pharmacist in the Bellevue Hospital. But New York was not for him. He kept pushing West, studied for a time in the Indiana Medical College, married an American girl, Louisa Wright, and, with his degree in his pocket, set out for the Minnesota frontier. Mrs. Mayo opened a millinery shop in St. Paul while the little doctor explored the Indian country for an ideal home. Their two sons were born, William James on June 29, 1861, and Charles Horace on July 19, 1865, and eventually the family came to rest in Rochester, Minnesota. There the little doctor established himself as one of the ablest surgeons in the country, and there the two boys were reared in medicine as a farmer boy is reared in farming. They drove out in their father's buggy or cutter, they watched his diagnosis and assisted him in operations, and they learned from his books and his table talk the firm truths of a great pioneer.
THE DOCTORS MAYO
BY HELEN CLAPESATTLE
XI
IT never occurred to us that we could be anything else but doctors.' So Will Mayo insisted again and again in later life, but there was a moment of conscious decision nonetheless. Doctor Mayo asked Father O'Gorman's advice about training his sons for medicine. Will's own final resolve was taken the morning he decided to forsake the plough for the sink and bottle rack of the drugstore. But when medicine had been definitely chosen, the Mayos had a more difficult decision to make: To what medical school should Will go?
The schools, all too plentiful, were on the whole a sorry lot, little changed since William Worrall Mayo's days at Indiana Medical College. They still set no requirements for admission, were still ungraded, and still granted their diplomas at the end of two sessions of five or six months each. The preceptorship that had saved the situation in the earlier day had become only nominal, many a student seeing nothing of his preceptor from the time he registered as his apprentice until he returned with his degree. Ten or twelve months was the total time many a doctor gave to his training. As the advocates of reform pointed out, it took longer than that to learn the trade of a machinist, a printer, or a river-boat pilot.
From the laboratories of Europe new facts in pathology, physiology, chemistry, and physics were popping out like corn in a pan, and in European hospitals great clinicians were adding these to their own critical observations and careful records to differentiate diseases and describe them for all to recognize. Chemists were laying the foundation of a rational drug therapy, and to accepted diagnostic aids like auscultation and percussion were being added laboratory methods like the blood count and the test meal. Medicine was on the march, but American medical schools were not keeping step. The new medicine could not be adequately taught by the lecture method; it could be learned only by practice and experiment in the laboratory and at the bedside. And of such instruction there was virtually none in the schools.
Even in the New York schools affiliated with metropolitan hospitals and dispensaries, medical students of the seventies and eighties were not taken into the hospital wards or the dispensary examining rooms. They did not record the case histories, group and interpret symptoms, make diagnoses, and suggest treatment under supervision. Instead they sat, a hundred or several hundred strong, upon remote seats in an amphitheatre and looked down upon the feet of the patient and the back of the surgeon while he operated. Or they watched from the heights while the professor of clinical medicine placed his stethoscope upon the chest of a patient, listened gravely, and announced the presence of sounds indicating an unhealthy heart. Most of them received the degree in medicine without ever having felt a sick man's pulse, listened to the sounds of lungs and heart, or stood at the side of a woman in labor.
Dr. Mayo knew all about this problem. As a member of the committee on medical education of the Minnesota State Medical Society he had helped to prepare a lengthy report setting it forth and commending the example of Harvard College, which had led the way in reform by adopting entrance requirements, — elementary, to be sure, but a beginning, — a three-year graded course, and an annual session of nine months. So the doctor knew what to look for in choosing a school for Will.
In 1880 the medical school of the University of Michigan followed Harvard's example. The moving spirit for science at Michigan was young Victor C. Vaughan, who later became the dean of the medical school and had a remarkable career as practitioner, administrator, and educator in medicine. In 1876 Vaughan, having taken his doctor's degree in the liberal arts college, matriculated in the medical school and at the same time was made the instructor of a new course in physiological chemistry. As far as he could discover, the two microscopes he was using for his classes were the only ones available to students in the entire university. Vaughan persuaded President Angell to authorize him to purchase six new microscopes at the Centennial Exposition in Philadelphia, and he learned the technique of using them from a railroad engineer who was an amateur microscopist in his hobby hours and was glad to exchange his knowledge for the privilege of using the fine, high-powered models his professor friend had bought.
If Dr. Mayo hesitated before choosing the University of Michigan for Will, it was because of a doubt about the clinical facilities at Ann Arbor. The town was so small that from the start the school's chief problem had been to find enough patients to demonstrate to its students, and solving the problem had been the big task of Moses Gunn, the first professor of surgery.
When the rumor spread that the young University of Michigan might establish a medical department, Gunn was studying medicine in Geneva, New York. As soon as he had his diploma he set out for Michigan — in a particular hurry because he carried in his trunk a body that had arrived too late for use in the Geneva dissecting room that term.
Arriving in Ann Arbor on a snowy February day, Gunn hung out his shingle as a surgeon, laid out the corpse on a table, and let it be known that he would introduce prospective medical students to the mysteries of anatomy in his back room, after night had fallen. The scheme worked well; the anatomy class was soon flourishing and Gunn was in a position to aid in the organization of the university medical school and secure for himself the chair of surgery on its faculty.
Gunn solved the problem of clinical material at Ann Arbor by announcing to the physicians and surgeons of the state that they could bring their difficult cases for free consultation with the experts of the university faculty if the patients were willing to appear before the school classes for demonstration purposes. In a short time the response to his offer was providing patients enough for two demonstration clinics a week.
For many years there was no hospital in the town. The doctors and patients from a distance stayed overnight at some hotel or boardinghouse until, during the seventies, one of the houses on faculty row was turned into a receiving station. It was called the University Hospital, but it had no wards, no dressing rooms, and no operating theatre.
On clinic days the students carried the patients on stretchers across the campus to the college building, and there before the assembled classes each case was examined and the operation, if one was needed, was performed. The results for the patients were good, and the professors were able to persuade the legislators that they were serving the state sufficiently to warrant the erection of a hospital. So in 1877 the first real university hospital in the United States was built in Ann Arbor. It was a wooden building of the pavilion type developed during the Civil War and large enough to accommodate one hundred and fifty patients as well as a surgical amphitheatre. When it was built, the school assumed that in ten years or so it would be so badly infected it would have to be burned. That was reckoning without Pasteur and Lister.
Naturally the school's prospectus made much of this hospital and the opportunities for clinical teaching it afforded, enough to still any doubts Dr. Mayo had about the clinical courses at Michigan.
XII
So on September 16, 1880, Will Mayo took the noon train from Rochester to the East to enter upon his medical studies at the University of Michigan. He was then nineteen years old, slender and not very tall, but straight and strong. Little is known of his daily life at Michigan, and even the official record of his courses and grades has been lost in the shuffle of the years. His only extracurricular activity seems to have been boxing, in which he gave a good account of himself, winning the university championship in the 133-pound class.
When Will Mayo reminisced of his medical-school days it was of classmates and teachers at work that he talked. One of his friends was Franklin Paine Mall, a frail lad from Iowa who tried to harden himself physically by defying the winter cold without an overcoat, though he sometimes indulged in a scarf around his neck. 'A choice spirit,' Will found him, first and last a student even then. He became one of the distinguished anatomists of his time and a power for reform in medical education.
Dr. Will never gave a name to another classmate he described. The boy was the most promising member of the group, won all the honors at graduation, and had an impressive presence and the knack of getting on well with people. Everyone predicted a great career for him. After graduation, he quickly built up a flourishing practice. Then, with details from his own lips, came suspicion. Where did he find so many movable kidneys to be fastened and so many diseased ovaries that ought to come out? For Dr. Will disillusionment was complete when he heard the man boasting one day that there had never been a post-mortem on a patient he had lost. 'We all make mistakes,' he said, 'but I take mighty good care that nobody knows about mine.' One by one he adopted all the persuasive and deceptive methods of the quacks. When Dr. Will spoke of him, with a regretful shake of the head over talents gone to waste, he called him merely X.
Among the professors, Dr. Will remembered chiefly two men whose forte was clinical demonstration — George E. Frothingham, professor of ophthalmology, and Donald Maclean, successor to Moses Gunn in the chair of surgery. Young, handsome, able, and dramatic, these two were the idols of the student body, though they were suspect to most of their colleagues because of their unorthodox religious beliefs.
Frothingham was perhaps the most brilliant man on the staff. He had concentrated on diseases of the eye and ear when that field was almost entirely neglected by the regular profession. Soon he was attracting so many patients that the general surgical clinic could not handle them, and a special one was established for him. The school officials found that his results, spectacular then, in making the blind see and the deaf hear were good arguments to lay before the legislature when seeking an appropriation.
Medical students then were commonly a rough and ready lot, 'lusty, bearded adults,' who talked, clapped, stamped, and jeered at will, making no outward sign of any respect they felt for the professor, who suffered their lack of manners with Job-like patience. Their playfulness often took the form of seizing some luckless boy in one of the front seats and passing him from row to row of the amphitheatre until the last row received him and set him upright, half afraid to return to his seat lest he be made to take the unpleasant journey all over again. Such a prank disturbed Frothingham's clinic one day during Will's freshman year.
One of the seniors asked to be excused from the next clinic to go into Detroit to hear a lecture by the noted agnostic, Bob Ingersoll. Before giving his permission Frothingham began a little lecture on the bad taste of calling a distinguished man like Ingersoll by the nickname Bob. Why, he asked, should Thomas Paine, one of the great constructive forces in the United States after the Revolution, always be called Tom, while Jefferson is never anything but Thomas?
He got no further. A red-haired, redwhiskered medical missionary of forty years jumped to his feet, protesting against such atheistic teaching. His seat was in the second row: in an instant, his harangue choked to an angry sputter, he was on his way up from hand to hand. The boys at the top failed to stop him and he went head foremost through a window and into a lilac bush, where he collected some bruises and an undeniably bad temper.
The sequel was a furor of publicity that rocked the university community. It smeared Maclean as well as Frothingham, put into their mouths words they had never uttered, and pictured the medical school as a veritable hothed of atheism. The faculty turned against their two unbelieving brethren, stirring up a storm that threatened to wreck the school. Some of the freshmen were greatly upset by the fuss and fury. They knew Frothingham had not said the things ascribed to him, nor Maclean either, and they did their best to establish the truth. A small group of them, including Will Mayo, held discussions throughout the next year. They decided that their future profession needed higher scholarship, better teaching, and more loyalty among its members, and there ought to be some 'supporting, protecting fellowship' among doctors, something to make them unite against common foes instead of fighting each other.
So they argued, and to the mind of one of them, Robert Stevens of Mount Clemens, Michigan, came the idea of organizing a medical fraternity dedicated to those ends. He chose five classmates to help him realize his plan: Will Mayo, Benjamin G. Strong of New York, Charles M. Frye of Massachusetts, Frederick C. Bailey of Michigan, and John L. Gish of Indiana. These were the founders of Nu Sigma Nu fraternity, which received its charter and adopted its constitution on March 2, 1882.
Robert Stevens 'supplied most of the sense in the constitution and bylaws,' said Dr. Will, 'and I supplied most of the nonsense.' By fall the group had ten members who rented a house, lived together, and shared expenses throughout their senior year. They elected to honorary membership their two idols, Frothingham and Maclean. And the boys had wrought better than they knew. Within a few years alumni of the Michigan fraternity were asking permission to organize branch chapters in the communities to which they had gone, and the practice spread until today Nu Sigma Nu is recognized as one of the great honorary professional fraternities. It numbers some forty chapters and ten thousand members, including some of the most able men of medicine in the world.
XIII
Each week at Michigan there were two morning clinics in medicine and surgery, and daily diagnostic clinics from twelve to one o'clock. Although only the seniors were required to attend these, Will Mayo did not miss one during his three years. They were held in the low-ceiled amphitheatre of the hospital, which was reached by outside stairs leading up from the campus. The front seats were officially reserved for the senior class, and the juniors enforced their unofficial right to those next highest, so the freshmen sat at the top.
'I can visualize my freshman class sitting on the back seats,' Dr. Will wrote, 'too far away to see the technic of the operation, but inspired by the fact that operations were going on; by seeing the assistants as they performed their duties; by seeing the members of the senior class called down to be quizzed on diagnosis and permitted to take some minor part in the operations.'
When Will had reached the right to a senior seat, he did not need it, for he was among the chosen, an assistant to Dr. Maclean at the operating table.
Canadian born, Donald Maclean was a graduate of Queen's University, Kingston, Ontario, and of the medical department of the University of Edinburgh, Scotland. He had received his medical degree in 1862 after four years of training, in the course of which he had served as house surgeon and assistant for the great Scottish surgeon, James Syme.
The important question, of course, is where Maclean stood on Listerism when Will Mayo was his student, for surgery was then poised between two eras: before Lister and after Lister.
As Joseph Lister walked through his wards at the Glasgow Infirmary he was often discouraged. There in long rows lay his surgical patients. He had brought them through the operations successfully, but there they lay, nearly all of them tossing restlessly in high fever, fighting for their lives against a seemingly inevitable and commonly fatal septic infection. Sepsis must be eliminated. But how? By prolonged observation and induction Lister had come to the conclusion that inflammation and suppuration were the result of putrefaction, which in turn was produced by something in the air. But what that something was he had no idea.
Then one day a chemist in Glasgow suggested that he read the published findings of Louis Pasteur. That young French chemist had demonstrated conclusively that putrefaction and infection were wrought by microorganisms, bacteria. Lister seized upon this clue eagerly. Here was hope! If bacteria were the cause of infection and they could be excluded from wounds, healing would take place by first intention, without fever, inflammation, or suppuration. Since the organisms might lodge on any solid, on hands, instruments, dressings, even on dust particles in the air, everything must be kept clean — not just aesthetically clean, but antiseptically clean. Even the air must be made sterile if possible.
On that principle Lister developed a new surgical method, in which he used carbolic acid as an antiseptic — in solutions for cleansing hands and instruments, in plasters and putties for sterile dressings, and in a steam spray for purifying the air.
In 1864 Lister read Pasteur, in 1865 he first applied lint soaked in carbolic acid to an open wound, in 1867 he announced his method and its amazing results. Awareness of his work dawned slowly on the medical world. Surgeons from Continental Europe came to his clinic, gasped at the operations he dared to perform, and marveled, not as of old at the speed of the operation, but at the speed with which his patients recovered. They went home to try antisepsis in their own clinics.
Surely, one might think, with high international acclaim for Lister by 1879, American medical students would be learning Listerian methods and principles in 1883. Not at all, for Listerism took root slowly in the United States. The body of the profession remained unconvinced or actively unbelieving. Many rejected the theory of antisepsis for the same reason that obstetricians recoiled when Holmes and Semmelweis told them the puerperal fever they so dreaded was carried by their own hands; they could not believe, could not admit, that they who came to heal might bring death. It took time too to educate men to realize the difference between æsthetic and antiseptic cleanliness. They were not quick to understand that though a marine sponge was rinsed clean enough to satisfy a New England housewife it might still be filthy with microbes, and that even if a surgeon's hands were free of surface dirt deadly bacteria might still lie deep in the pores of his skin or under his fingernails.
Because of such difficulties and deficiencies in understanding, many men of the eighties who tried what they thought was Listerism did not obtain the results claimed for it, and so quite sincerely they scorned the practice of antisepsis as a fashion or, worse still, a reprehensible form of self-advertisement.
Apparently Maclean was early in his attempts to give Listerism a trial, for Victor Vaughan recalled 'the old days in the seventies, when, as Maclean's assistant, [he] had spent hours drenched in the poisonous sprays of carbolic acid.' During Will Mayo's junior year in surgery, Maclean was still, or again, 'trying out the merits of the carbolic-acid spray.' Unfortunately, however, he was one in whom absorption of the acid produced a toxic condition, so that he had to discontinue its use, and when Will became the surgeon's assistant he was spared Vaughan's unpleasant experience with the spray.
Neither Vaughan nor Mayo ever recorded whether or not their professor tried out the merit of other parts of antiseptic surgery. Dr. Will did say that Maclean was ' always cleanly in his work, and one could see that he had early Listerian principles in mind,' but in those words is a note of the faint praise that damns. Most likely Maclean's Listerism was superficial.
Anatomy was taught by Corydon L. Ford, who had followed Gunn to Michigan, and Mayo always considered him the greatest teacher of anatomy he had ever heard. ' I can see him yet as he stood before the class,' he wrote. 'He had a club foot and because of this disability carried an ivory-headed cane on which he swung round as he demonstrated the anatomical details of the cadaver and the drawings on the blackboard. By his forceful personality and his intense love of his subject, he made the too often dull study of general anatomy as interesting as a novel.'
Contrary to custom, Ford preferred to make his own dissections while he talked, and he did them beautifully and rapidly. When he had finished one he would swivel the table around toward the class with a flourish, pointing upward with his cane to emphasize his words, 'Now, gentlemen, forget that if you can.'
Ford did employ a demonstrator to substitute for him in the dissecting room, and for a large class the demonstrator had student assistants to supervise the work of their less able fellows. Both Will Mayo and his friend Frank Mall won the position of under-demonstrator for their junior and senior years. Together they spent long extra hours in the dissecting room, which, like all such rooms then, was a dirty, noisy, foulsmelling place. Modern methods of embalming and of refrigerated storage for bodies were not known, and, unless the weather was very cold, painstaking dissection was a nauseating job. Nor did the habits of the students help matters; while they worked or watched they smoked and chewed and spat, contributing much to the general unpleasantness.
Under those associations Will Mayo conceived a distaste for smoking that lasted throughout his life. Mall hated it too, and when he came to take charge of the dissecting rooms at the Johns Hopkins Medical School he forbade smoking on the premises. In fact, he instituted a general housecleaning in manners and methods, developing the means of preserving and storing bodies that are in general use in medical schools today.
Ford's teaching, which made such an extraordinary impression on most students, even stimulating the janitor of the school to become a proficient dissector, left Mall, the future anatomist, completely cold, but it fired Will Mayo with an enthusiasm for anatomy that he never entirely lost.
Will Mayo's predominant interest in the clinical phases of medicine helps to explain why he never included in his recollections any account of his work in the new laboratories. Only one incident survives. A new chair in physiology was established in 1880-1881, and Dr. Henry Sewall was appointed to fill it — and wisely, for he became one of the country's great clinical physiologists.
He began his work at Michigan in the spring of 1881. It was not possible to start laboratory work at once, so he relied upon lectures and demonstrations for the remainder of the year. When examination time arrived, Sewall wondered how much physiology he might reasonably expect the students to have absorbed in the few months of lectures, and Vaughan suggested that he try an informal conference with a few of the best students to see how much they had learned.
William Mayo, Franklin Mall, and Walter Courtney were chosen. Sewall did not expect much of them, but he got even less. In disgust he told them, and Professor Vaughan too, that not one of those three would ever succeed in medicine, either in science or in practice. When all three had achieved national prominence in their respective fields, Sewall's pronouncement became a favorite story.
In retrospect the medical course at Michigan is not impressive: no practice in the examination or care of patients, the most meagre demonstration of the new surgery, instruction in only the rudiments of the new medical sciences, the curriculum disorganized and padded. Perhaps, as Mall contended, the work was little beyond the high-school level, the transition to college grade just beginning.
But the school can be depreciated on these grounds only from the viewpoint of today. Will Mayo might have fared better at Harvard, where the new system was of longer standing and so better organized; he might have got better clinical training in one of the New York schools affiliated with the metropolitan hospitals, though they made little enough use of their opportunities in that respect; and he certainly would have profited from a year or two in European clinics. But, failing those, he could have done no better than at Michigan, and he could have done much, much worse.
In any event, on June 28, 1883, in the presence of his sister Phoebe, who came on from Rochester to represent the family at the ceremonies, 'Will James Mayo' received his sheepskin and the right to call himself a doctor.
XIV
In the preceding June the American Medical Association had held its annual convention at St. Paul, and Will Mayo, home from Ann Arbor for the summer, went with his father to attend the sessions. He was excited by this, his first experience at a national society gathering, and by the presence of the great men of the profession, men whose writings he studied in school or read in the professional journals.
Among them was Dr. John Light Atlee, the elder of the two Atlee brothers of Pennsylvania. Washington, the younger and greater of the brothers, had died, and in the course of the session the president of the section on obstetrics and women's diseases paid high tribute to his memory. He told what a daring operator Washington Atlee had been, so bold and heroic that few had dared to imitate him, so advanced and original that even yet only a few could appreciate the excellence of his teachings. When the venerable, white-haired older brother rose to acknowledge the tribute, he described his long and cherished companionship with his brother, the struggles, failures, and successes they had borne together.
A little later the nominating committee, of which Dr. W. W. Mayo was a member, recommended Dr. Atlee for the association's president in the coming year. The election was unanimous, and the new president was escorted to the platform amid prolonged applause. In a few moving words he accepted the honor — but not only for himself: 'I accept it also with gratitude as a tribute to the memory of a dear brother, who, were he now living, would more deservedly occupy this position.'
Those words will have a familiar ring to anyone who ever heard William J. Mayo accept any of the honors that later came to him. It cannot be stated as fact that the episode awakened or encouraged dreams in young Will's mind, dreams of what he and Charlie might be able to accomplish in their turn working together, but more than forty years later he described the incident vividly and accurately, bearing witness to the impression made upon him by the story of the Atlee brothers.
Certain it is that three years later, when Charlie was ready to enter medical school, the Mayos were already thinking of him and Will as partners in practice. In a family council they decided that Charlie should go to the Chicago Medical College, ' because there he would get a different viewpoint.'
As a student Charlie was only average. 'He was not conspicuous in any way, neither brilliant nor dumb — just one of us,' according to one of his classmates. And the record bears him out by listing neither failures nor honors for Charles Mayo.
In later years, when he had achieved world-wide fame as a surgeon, there were some who asserted in attempted derogation that C. H. Mayo had failed his college course in anatomy. But the official record of his courses and grades is still extant in the files of the Northwestern University Medical School, and, on the numerical rating from one to ten then in use, he was graded 8.5 in descriptive and practical anatomy, 8.0 in surgical anatomy. He received the full 10.0 in dermatology and in 'punctuality'! His lowest grade was 7.0, which he got, strangely enough, in the principles and practice of surgery.
One thing that Charlie's school-day friends recalled almost as with one mind was his uncanny ability to locate the operations he wanted to see and his absorbed interest in them. Night after night during his first two years he would greet his roommate with the same story, 'I saw Dr. Senn [or Dr. Andrews, or Dr. Fenger] do a fine operation today,' and then he would proceed to describe every move the surgeon had made. Surely he carried over something extra from those occasions to his work in surgery, but perhaps it was too much of the 'practice' and too little of the 'principles' to impress the professors.
During his second and third years Charlie's lectures were supplemented by two hours of clinical instruction daily. This was given at the several hospitals to which various members of the staff had appointments, but mainly at Mercy Hospital, within a block of the college and under the exclusive control of its faculty. Cases of the sort that constitute the usual office practice were provided by the South Side Dispensary, maintained by the college in its own building chiefly to supply teaching material. Through its eight specialty departments passed some ten thousand patients a year.
In small groups of six or seven, the secondand third-year students alternated between hospital and dispensary for their clinical classwork, spending a week at a time in each. The schedule was planned to give every student two weeks of work in each department of the dispensary. These were not full-time weeks, of course, but weeks of the two hours a day that were allotted to clinical courses.
The hospital instruction consisted largely of the customary demonstration of ambulatory patients or of surgical operations in the amphitheatre, but sometimes clinics were held in the wards at the bedside. Then the students were ' allowed' to examine the patients for themselves, and in their third year, in groups of two or three, they were permitted to observe the progress of obstetrical cases under the care of the house physician. However inadequate, this was an advance.
Most of the surgeons whose methods Charles Mayo studied seem to have been converts to Listerism and to have insisted on antiseptic precautions, though of varying sorts and degrees of completeness; and in Chicago hospitals was appearing a new and nobly useful aid, the trained nurse, to facilitate the practice of the system in all its routine details. So it is likely that the younger Mayo graduated — on March 27, 1888 — with a fair understanding of the new method and at least an inclination toward its use.
XV
A doctor's practice is a mortal thing, mortal as the human being at its core. The product of a lifetime's labor in medical practice will perish with its creator unless there is a successor to whom he may transfer, while he is still active and his practice intact, the mantle of custom and confidence he has woven. For Dr. Mayo his two sons were such successors, and they were ready in time.
They were heirs to one of the largest practices in the Northwest, and, allowing for the brief period necessary for the mantle to settle securely on their shoulders, they could begin at a point it had taken a lifetime to attain. Continuity from father to sons was a fundamental factor in the rapid growth of the Mayo practice.
Shortly after Will graduated and returned to Rochester, there was a social gathering at the Mayo farm, and among the guests was Charles N. Start, district judge in Rochester and an old friend of the family. In the course of the evening he found himself next to his host's elder son. Oh yes, the boy was just out of medical school. And what do you plan to do now? After a year or two in your father's office, what then? Will you be off to Minneapolis, St. Paul, or Chicago?
The questions were casual, the usual sort in such circumstances, but the reply was not. It fairly took the judge's breath, it was so direct, so serious, so sure. 'I expect to remain in Rochester and to become the greatest surgeon in the world.'
A romantic young fool, the judge may have thought. Become a great surgeon in Rochester? It would take a superman to beat the handicap of such a location. But Will Mayo, aged twenty-two, saw nothing incompatible between his ambition and his intention to remain in Rochester; he saw no insuperable obstacle in the Western small-town site. It is just possible that he even saw what an inestimable advantage that particular location would be.
Dr. Will was very young and looked younger. He was boyishly slender still, his face smooth and round. His eyes were wide and blue, and, though their glance could be keenly direct, it was as often dreamily full of the long, long thoughts of youth. His brisk professional manner and the instrument bag of the physician could not at once convince patients that this boy was a doctor they could trust.
A call would come in from the country, and the old doctor would send his son, but the farmer would send him back, saying that by 'Dr. Mayo' he meant W. W. Mayo. If the father thought he could do so without alienating his patient altogether, he would send the boy back to try again. In one instance he sent Dr. Will four times before the patient finally gave in, saying with a grin that if in Dr. Mayo's opinion this stripling was a doctor it was all right with him, because Dr. Mayo's opinion was what he wanted.
There are a number of such anecdotes from those early days, all telling the same story: the Rochester folk did not want the services of the young Dr. Mayo, while the Mayos were determined they should have them. One woman of a prominent family to which the old doctor had long ministered was again pregnant. As before, she engaged Dr. Mayo to deliver the baby, and, when labor began, sent for him, secure in her confidence in his skill.
But when 'Dr. Mayo' arrived it was Dr. Will, and the woman was furious. She told him to get out, she wouldn't have him, she wanted his father and wanted him right away. Dr. Will was very soothing. Father would be along in a minute or two; he had just come on ahead to make sure that nothing was amiss. Dr. W. W. Mayo did arrive finally, but Dr. Will saw the case through, successfully delivering a daughter, without, however, entirely mollifying the mother.
When the young doctor was given the chance he proved himself worthy of confidence. The lawyer Burt W. Eaton was one of the Mayo clientele, and called the Drs. Mayo to attend his mother when she was taken ill late in May 1884. Dr. Will arrived alone, explaining that his father had gone to Washington to attend a meeting of the American Medical Association. He pronounced Mrs. Eaton very ill indeed, outlined his proposed plan of treatment, and set to work on it, all without question or ado.
But Mr. Eaton was uneasy. Finally he said, 'Look here, Will, you're a young man and a new hand at this game. My mother means everything to me, and I'd like to call in old Dr. Cross.' Will swallowed hard, but he agreed, and Dr. Cross was summoned. He assured Mr. Eaton that the young doctor was entirely right in his diagnosis and was doing all that anyone could do. Then he left and the case was Dr. Will's, without doubt the first serious one he had faced alone.
Throughout the day and evening he stayed with the patient, never leaving her bedside. About three o'clock the next morning he came out of the bedroom, white and weary but smiling. 'She'll be all right now,' he said. And she was. The Eatons did not ever again insist upon having the old doctor.
The story of one less successful treatment is best told in Dr. Will's own words: 'An old Irishman, a friend of Father's, had lumbago. In that day salicylic acid was supposed to be good for rheumatism and I gave him some. He came in ten days later and in a loud voice told Father about it . . . said that he had been in desperate agony, that Will had given him this medicine, and now he was all right. He congratulated Father on his wonderful son. I was feeling pretty good. About an hour afterward I went downstairs to the street, and there directly in front of the building was a traveling medicine wagon, for Wizard Oil, with a ballyhoo man and a Negro to pass out samples of the oil and to take up money. On the wagon, in the seat given to patients, was my old Irishman, telling loudly that he had been to all the doctors for his rheumatism, that none could help him, but that he had used Wizard Oil and now was cured.'
Some who knew Dr. Will Mayo in later years have found it hard to imagine him driving a horse on country rounds, but he did, facing the floods and washouts, heat and dust, snow and freezing cold of the turning seasons. In the wintertime the Mayos always carried a shovel in their cutter in case they encountered snowdrifts. The frontier wildness had not entirely gone from the region they covered. In the very cold January of 1885, Dr. Will made a long drive to answer a call in Mower County. It was getting dark when he approached his destination, and the snow had drifted across the road so high that he decided to leave his team and cut through the woods about a mile afoot. No sooner had he entered the timber than he became aware of two wolves watching him from the shadows. They followed him to the very door of his patient's cottage.
XVI
The Mayos handled their share of the community's childbirths, indigestion, kidney trouble, and typhoid fever, measles, whooping cough, and the dread diphtheria. But it was surgery they wanted, and surgery they got in increasing proportion.
The measure of what the Mayos could show in surgery may be taken from the old doctor's progress in gynecology, especially in ovariotomy. As word of his first successes in removing ovarian tumors spread through the countryside, neighboring doctors, unable to perform this operation themselves, referred their ovarian cases to him. Particularly cooperative was Dr. Ida Clarke, the able successor to Dr. Harriet Preston; she was listed as an assistant in many of his operations on women. In the decade after 1883, Dr. Mayo piled up a record of thirty-six ovariotomies, with twentyseven recoveries and nine deaths. A mortality of 25 per cent would be disastrously high today, but it was not so when a tabulation of ovariotomies throughout the United States showed a mortality of 20.93 in 86 cases in hospital practice and 30.4 in 311 cases in private practice. In Minnesota Dr. Mayo's record was unequaled, as far as the reports show, either in total number or in number of successes.
Twenty-seven successful ovariotomies. Twenty-seven times something like this must have happened. A circle of friends and relatives fearfully watched a woman get weaker and weaker while the swelling increased steadily toward the point they knew meant death. Despairingly they turned to their doctor. Could he do nothing to help? He plunged a trocar into the mass and drew off a quart or two of fluid, bringing some relief, but only temporarily. Soon the tumor refilled and went on growing relentlessly. Perhaps the doctor tapped it a second, even a third time before he admitted that he had done all he could. But maybe, he said, Dr. Mayo over in Rochester could do something more. In some cases like this he had cut the abdomen open and removed the tumor at its roots. Of course it was a drastic measure, and might mean the end at once.
The agonizing choice was made, and one day the family and friends watched the woman lie down upon her kitchen table to submit to chloroform and Dr. Mayo's knife. An hour or two later they watched her awake again, and as the days passed saw her recover health and strength, her size restored to normal, her life, so seemingly near its end, prolonged for many years.
They had a story to tell, those who watched from close at hand or from next door; from home to home, neighborhood to neighborhood it passed, till hundreds had heard it, some of them far from the point of origin. And with it spread the name of Dr. Mayo of Rochester, the worker of the miracle. There are women still living who remember having first heard his name when as girls they listened to just such a story told in their homes.
Only by similar reconstruction against the contemporary background can the effect of news stories like the following be adequately gauged: —
[November 1884:] Thos. Mahony of Rochester had his arm terribly mutilated in the gearing to a threshing machine. . . . His coat sleeve was caught and drew his arm into the gear, and took the skin from it from the wrist to the shoulder. It was a frightful-looking spectacle, large patches of the skin being torn completely away, leaving the naked flesh and muscles exposed to sight. Irwin Tolbert brought him into the city and the Doctors Mayo dressed the wound. It is doubtful if he ever recovers the full use of the arm.
[December] Young Mahony has so far recovered from his injury as to be able to come into the city last Saturday to have his arm dressed. He says his arm pains him but little now, and he is hopeful of having a good arm yet. He can move it and it has commenced healing. The Doctor has commenced to skingraft it, as there was so much of the skin destroyed that it would hardly heal over without the assistance of skin-grafting.
[The following April] Young Mahony of Rochester was in the city last Saturday. His arm that was so terribly lacerated in the gearing of a threshing machine last fall has entirely healed, and he has the use of it as well as ever.
Immigration to the new land of promise in Dakota Territory, which had begun with the hard times of the late sixties and early seventies, was at high tide in the eighties and brought two new states into the Union in 1889. Wet seasons and good crops had wiped out the momentary doubts aroused by drouth and grasshopper devastation, and once again little boys in the sodhouse homes of northwestern Minnesota could while away the hours watching the lumbering prairie schooners, forty or fifty each day, roil slowly along the old Pembina trail into the newer West.
The railroads were also pushing rapidly westward across Dakota, and to bring population to the hinterlands behind the tracks they joined with territorial officials in singing a siren song of waiting acres. The song was heard and heeded not alone by immigrants from Europe but by the young men of the settled states, who as always were eager for adventure and more economic elbowroom than the established communities could offer.
Into the stream flowing toward the new Fargo, Flandreau, Wahpeton, Aberdeen, Brookings, Bismarck, Pierre, De Smet, Minot, Sioux Falls, and Devil's Lake, the southeastern counties of Minnesota continued to spill their share of restless men. The new communities were not isolated from the old, for the railroads were strong bridges. Over the tracks of the Chicago and Northwestern, men could move easily between Rochester and Dakota, and the local news columns show that they did so. The Dakota doctors, few, scattered, and untried, might do for minor complaints, had to do for acute illness, but, when a chronic malady allowed time, former residents of Rochester journeyed back to Dr. Mayo, who had always taken care of them and their parents.
A Mrs. Vail of Dakota, nearly blind from wild hairs in her eyes, traveled to Rochester for a series of operations by the Drs. Mayo which gradually restored her sight. David Dyson of Dakota, son of Robert Dyson of Rochester, was ill with a disease of the spinal column which so crippled him that he could not stand erect and finally could not work or even walk. He was taken to the Drs. Mayo, who found and drained an abscess that was causing the trouble and then applied a plaster cast and a supporting iron rod to his back. He was soon straight again, three inches taller, able to walk and to return to his work. Such dramatic successes brought many patients from Dakota to the Mayos.
There was no hospital in Rochester as yet. Plans for one were being made, but meanwhile the Mayos continued to perform most of their operations in the patients' own homes. Of the few women in town who would act as practical nurses, one of the best was a Mrs. Carpenter, who lived in a large square house in north Rochester, near the present site of the Samaritan Hospital. Her family being small, she had room enough to accommodate eight or nine patients and was willing to make her house into a nursing home. So the Mayos began taking more and more of their surgical cases there. They had no separate operating room, but used a little portable table and operating outfit that they moved from room to room. Mrs. Carpenter was a good nurse on whom they could rely for intelligent care, and Dr. Will credited her competence with a share in keeping their mortality low.
Often a number of their fellow doctors gathered to watch a major operation. They were welcome, and, to make it easier for them to attend, the Mayos soon began to schedule their more important operations for Sunday mornings at Mrs. Carpenter's. When a case of unusual interest was on the docket they tried to let the men in the near-by towns know, so that they could drive over if they wished. At such times Dr. Mayo talked informally as he worked, answered questions from the onlookers, and explained what he was doing and why. Here were the beginnings of the Mayos' surgical clinics.
In all this activity, so far as the patients would permit, young Dr. Will was sharing equally within a year after his graduation from medical school — in all, that is, except ovariotomy. The senior Dr. Mayo had great confidence in his son's surgical ability. On the way home from the first operation he saw Dr. Will perform he bubbled with admiration. He talked of nothing else to the young priest who had been present at the bedside and who was riding back to Rochester in the old doctor's buggy. 'Yes sir,' he told Father Lawler, 'that boy will make a great surgeon; he's going to make his mark in the world.' But his confidence did not extend quite far enough for him to allow the boy to open abdomens and remove ovarian tumors; that was too hazardous an operation for anyone but a man of experience and proven skill.
Dr. Will did not at once challenge his father's opinion. Instead he set out to develop a field of his own. The old doctor was doing very little ophthalmic surgery, though there was need in the community for a great deal of it. Diseases of the eye were a field exploited in and around Rochester only by the itinerant 'eye specialists,' most of them quacks of varying degree. There, Will decided, was his opportunity; he would concentrate on the surgery of the eye and add another string to the Mayos' bow. But he must know more about the pathology and anatomy of the eye before he ventured to operate.
Dr. Charlie once said of Will that he was 'filled with the genius of finding opportunities.' On the outskirts of Rochester was a slaughterhouse berated by the city officials as a menace to the health of the community. To that unlikely place Dr. Will went for the knowledge he needed, and he spent many hours practising his dissections and operations on the eyes of slaughtered pigs and sheep.
Then, sure of his knowledge, he sought a chance to demonstrate his new skill, and again he 'found' an opportunity. At the county poorhouse were three inmates blind with senile cataracts. Dr. Will volunteered to remove them and did. In two cases he got perfect results and failed in the third only because beneath the cataract was an atrophied optic nerve, revealed by his shiny new ophthalmoscope.
One of the cured patients was an elderly woman who, in Dr. Will's words, 'had sufficient strength to stump the county for me, exhibiting the cure,' and soon the newspapers were telling of private, paying patients from whose eyes Dr. W. J. Mayo had removed cataracts. With continued study and practice at the slaughterhouse, he extended his efforts to other phases of ophthalmic surgery, and beyond a doubt he was the partner responsible for the following accomplishment : —
The Drs. Mayo performed a very difficult operation upon Mrs. P. M. McDowell of Claremont, this week. A tumor had grown just under her left eye so as to push it nearly out of the socket. They took the eye out, letting it lie on her cheek, and removed the cancerous growth and then replaced it, sewing up the fine muscles that had been cut. The operation was entirely successful, she now being able to see better than before and to move the eye freely.
XVII
One of the most valuable contributions William Worrall Mayo made to his sons' career was his insistence that no matter how busy they might be, or how heavy the calls of duty, they must give at least one hour a day to reading and study. Quick to recognize the good sense of this, Dr. Will formed a habit then that he never broke. To the end of his life he kept scrupulous account of his reading time, with unavoidable debits carefully set down to be paid up in full, though credits in advance were not recorded.
Most of his reading hours he gave to medicine. He bought books by the masters of his craft and searched their contents eagerly. Hilton Fagge's Practice of Medicine, Osler's Practice of Medicine, Grieg Smith's Abdominal Surgery, and Jacobson's Operations of Surgery he found especially helpful. To Jacobson's manual he expressed particular debt, calling it ' the greatest work on operative surgery I ever studied. Sound and sane, it covered the salient features of anatomy and physiology, and with wise caution indicated the peculiar procedures which would be best suited to meet individual conditions. I owe Jacobson much.' For several years he depended so much on that book that he practically slept with it under his pillow.
He outgrew dependence on such systems and manuals quickly, though, and came to find more stimulation in the articles in the Journal of the American Medical Association, the Annals of Surgery, the Medical Record, the London Lancet, and the Northwestern Lancet, to all of which he and his father subscribed.
'With few exceptions,' he came to believe, 'the progress of the surgeon lies in the medical journal. Medical journals are not only a source of information but also a source of news, and surgical news, like other news, is open to correction day by day.'
There is no understanding the young William James Mayo without giving full account to the driving urge to excel that possessed him. It was his determination to get to the top of the ladder that dictated the program of continuing education on which he embarked, with the support and encouragement of his wise father. In getting started he was aided by the circumstance that the first two postgraduate schools in the country had just been organized in New York. They were frankly 'undergraduate repair shops' aiming to teach the young doctor in the quickest manner possible the practical technique his alma mater had failed to impart. For this reason their courses were short and their arrangements very flexible.
They offered for three or four hundred dollars a general ticket that would admit the bearer to any clinical or laboratory course offered by the school during the year, but a man with limited funds and time could enroll for short courses of a month or two in the two or three special fields he was most interested in. That entitled him to 'private instruction' (in small groups, no doubt) and would admit him to the school clinics and hospital services in those fields. His card, with a little aggression on his part, also secured him admission to almost any clinic or hospital in the city.
Dr. Will chose the New York Postgraduate School, which he attended from late September to early November of 1884. Little is known of what he did there, but from one incident of which he spoke an interesting and significant sequence of events can be traced.
He spent much of his time in learning his way about among the New York hospitals and their surgical clinics, and settled upon those of Dr. Henry B. Sands at the Roosevelt Hospital as his favorites. He had chosen with unerring judgment, for Sands was the outstanding surgeon in New York, if not in the nation, and his surgical service at Roosevelt Hospital was the largest and best-managed in the United States. Sands seemed a more brilliantly original surgeon than he was, for he had to a consummate degree the ability to take up quickly a new technique of promise and develop such a dexterity and perfection in it as to make the originator himself envious. He was a general surgeon, and until very recently had also practised general medicine, but at that time he was especially interested in the malady known as perityphlitis or perityphlitic abscess.
This was not at all a new disease. It had been known to the ancients, who called it colic or iliac passion, but it had been known only in its clinical manifestations — sudden severe pain in the right lower quadrant of the torso, accompanied by fever, nausea, and constipation, and followed, if death did not immediately occur, by the formation of an abscess that caused fatal general peritonitis if it ruptured into the peritoneal cavity.
A long series of anatomic, pathologic, and physiologic studies had shown the trouble to result from inflammation, but exactly where in the body that inflammation originated was still a matter for dispute. While pathologists were arguing about the ailment, a few daring surgeons had made some progress in treating it. First and foremost in America was Willard Parker, who in 1867 announced that he had opened the abdomen and drained the perityphlitic abscess with success in three out of four cases. He advised that this form of surgical intervention be employed between the fifth and twelfth days of the malady's course, after the abscess had formed but before it reached the point of possible rupture.
While Parker was developing this idea, Henry Sands was his partner and learned from him how to diagnose perityphlitis and when and how to open the abscess. Since then Sands and his assistants had performed this operation nearly a hundred times and had reported their favorable results in the journals. Other surgeons in New York and elsewhere in the country were also beginning to use the procedure, but none of them so often as Sands.
That was how matters stood when Dr. Will Mayo was attending Sands's clinics. They were held in the afternoon beginning at two o'clock, and day after day Dr. Will was on hand at one o'clock to secure a front centre seat in the amphitheatre, from which he watched the operations with absorbed interest until the very end, sometimes until six-thirty or seven in the evening, long after the other spectators had gone.
Late one stormy night, as Dr. Sands was finishing the day's operations, an orderly brought him word that an emergency case had just arrived in the surgical ward. As he turned back toward the table Sands looked up into the amphitheatre and saw its one remaining occupant. 'I see you sitting here through every clinic. You can go away, but I must stay until my work is over. They tell me that there is an interesting case out in the surgical ward. Perhaps you would like to go with me.'
Dr. Will welcomed the chance. In the ward they found the man very ill, vomiting and feverish. After listening to the history of the symptoms Dr. Sands motioned his young companion to feel the swelling in the right iliac region and then said, 'I believe we have here a perityphlitic abscess described by my old teacher, Willard Parker. These abscesses sometimes rupture and cause fatal general peritonitis. I do not know why this region should be so susceptible to these foul abscesses. We will give the patient a little chloroform and open the abscess here in the ward.'
As he worked, making the Parker incision over the area of swelling, opening the abscess, and putting in a drainage tube, he explained the operation to his keen-eyed companion. Finally he asked Dr. Will whether he had ever seen such an abscess before. Yes, he thought perhaps he had, said Dr. Will. He had just been thinking of a case he had seen when he was his father's office boy. The patient was a tall, thin man, a barber. He had inflammation of the bowels and was thought to be dying. Father introduced an exploring needle into the iliac region, found pus, and, leaving the needle in as a guide, incised an abscess and drew off about a quart of foul fluid.
Dr. Sands chuckled his approval, agreed that that had probably been a case of perityphlitic abscess, and said that Dr. Mayo senior was a wise surgeon to leave the needle in as a guide to the collection of pus. It had taken him a long time to learn that trick, he said, and he had been humiliated more than once by not being able to find the abscess again when he was ready to open it.
XVIII
That experience gave Dr. Will food for thought. He and his father and their colleagues had many cases of abdominal pain with fever and vomiting that they called inflammation of the bowels, or sometimes cholera morbus. But they really knew very little about them, and the cases often ended fatally. How many were actually this perityphlitis in which evacuation of an abscess might bring recovery?
Within a week or two of his return to Rochester, as his memory placed it, a young Swede was brought in from the country with what looked to the alert young doctor very much like the perityphlitic abscess he had examined at Roosevelt Hospital with Dr. Sands. His father being away, the responsibility was Dr. Will's. With the grooved needle he probed for pus, found it, cut down into the abscess, and drained its contents. The young Swede recovered.
In the late summer of 1885 a young schoolteacher who lived near Rochester was taken suddenly and violently ill. There is reason to believe that the two Drs. Mayo did not agree on the diagnosis, the father thinking the trouble to be the usual inflammation of the bowels and the son insisting it was perityphlitic abscess, which a Parker incision and drainage would relieve. In any case, the girl's parents refused to permit an operation and she died. Then Dr. Will secured permission to do a post-mortem and by it clearly demonstrated the accuracy of his own diagnosis.
One would like to know exactly what he found in that autopsy. In telling of it later he said he had found the trouble to be appendicitis, but was his use of that term merely the retroactive application of later knowledge, or did he at the time actually locate the seat of the disease in the appendix? The question is of interest because the episode occurred in August 1885, and not until the following June did Reginald Fitz read his famous paper on 'Perforating Inflammation of the Vermiform Appendix' before the Association of American Physicians. That paper, published in the Transactions of the association and between separate covers as a book, made it convincingly clear to everyone that virtually all cases of perityphlitis actually originated in the appendix and ought therefore to be called appendicitis.
Fitz did a classic job of marshaling and presenting his evidence. He gave a clear picture of the clinical course and diagnostic signs of the disease and stated his positive conviction that if the symptoms did not subside within twenty-four hours after their appearance the surgeon should remove the appendix. But Fitz was a pathologist, so exclusively associated with the autopsy table in the minds of his clinician friends that once when he was called to the bedside of one of them the man thought he must be dead and Fitz had come to do the postmortem!
So the surgeons did not immediately follow Fitz's advice. Not until 1889, when Dr. Charles McBurney — successively assistant, associate, and successor to Sands at Roosevelt Hospital — described the famous McBurney's point in the abdomen, at which pressure would reveal a diseased appendix, and came out firmly in favor of early and radical operative interference, did appendectomy begin its march to general use.
Dr. Will was no quicker than others to adopt the radical measures Fitz recommended. He read Fitz's paper soon after it appeared, but it merely made him more sure in diagnosis and less hesitant about opening the abscess when it had formed—which was quite enough to excite the interest of the community.
In the fall of 1885 Dr. Will returned to New York for another postgraduate course, this time at the Polyclinic, where the courses in surgery were taught by Drs. John A. Wyeth and Arpad Gerster, and to Gerster more than anyone else Dr. Will said he owed his understanding and, one may suppose, his acceptance of antisepsis. He certainly would have seen it at its best in Gerster's clinics.
Gerster was of European birth and training, a Hungarian who had learned the new surgery in Volkmann's clinic at Halle. So thoroughly had its discipline become a part of him that he was one of the few who could have been the unnamed surgeon said to have winced at the clapping and stamping his surgical performance elicited and to have turned to say to the amphitheatre, 'Gentlemen, your applause is gratifying, but you have killed the patient.' Gerster considered the crowded audiences and trooping assistants of the Polyclinic so unsuited to good surgery that he preferred not to operate there but to take his small private classes with him to Mt. Sinai Hospital, where he could keep conditions under better control.
He found that most of the students were interested only in therapy, in precisely what to do for this or that and when to do it. They cared little about the basic whys. 'There was, however,' he recalled, 'among them an "elite" of distinguished intellects, who by evident and gratifying signs showed a preference for fundamental pathological facts, a knowledge of which is the only basis for a sound therapy. One of these was William J. Mayo.'
Gerster's teaching made a deep impression on Dr. Will. 'It was a happy day for me when I came under his influence, and I shall always have for him reverence and respect.' His influence on young Mayo's mastery of the antiseptic method was exercised as much through his book, The Rules of Aseptic and Antiseptic Surgery, published in 1887, as through personal contact. Dr. Will said he practically learned that book by heart. It ran quickly through three large editions, was the most talked-of book of its time in medical circles, and may well have been the strongest single factor in promoting the spread of the practice of antisepsis.
For Gerster stated simply, clearly, and convincingly the case for a discipline that might seem irksome until it had been mastered, and, more important still, he described all the steps in the 'handicraft of asepticism.' He told the country doctor exactly what equipment he would need and how he should use it to turn a farmhouse kitchen or bedroom into an aseptic operating room — how many and what size tin dishpans or enamel basins he would need and how he could nest them for convenience in transportation, how to suspend the syringe full of antiseptic solution from the bedpost or the chandelier above the table, how to fold and arrange towels as a trough to carry the fluid from the wound into buckets placed on the floor below, and so on. The special procedures to be used in each one of the common operations were carefully described, and most of them were illustrated by photographs of Gerster demonstrating them.
The writing of this eminently practical little book was begun and some of the photographs taken during the month of October 1885, when Dr. Will was attending Gerster's clinics, and it always pleased him greatly that he was to be seen among the bystanders in one of the pictures.
XIX
Surgical skill was not W. J. Mayo's only ability to show itself in these beginning years. When he came home from medical school his parents were in debt, in part for the microscope bought years before and for a horse already dead, and perhaps in part for the costs of Will's own schooling. The young man soon put an end to the financial stringency. He was as walling as his father to give his services without charge when it was necessary, but he was methodical in charges and collections and felt no qualms about insisting on payment if the patient could afford it. Moreover, money did not slip so easily and unproductively through his fingers as it did through his father's, and of course, as the double practice grew, there was more and more money coming in.
Improvements in the offices followed each other in rapid succession. Rooms more easily accessible to patients were taken on the first floor of the Cook Block, and much repainting, refurnishing, and recarpeting kept the community agog. Gas lighting and running water were put in, and heat was piped in from the new boilers of the Cook House next door.
Life at home was easier and more pleasant, too. The Mayos entertained more often, and the old doctor began the frequent and extensive travels that filled much of his later years. From 1884 on he seems not to have missed a single convention of the American Medical Association, no matter where it was held. His wife began to get away too, to spend a winter in Florida, or to visit relatives in Michigan.
Dr. W. J. Mayo allowed himself little time for recreation. There were occasional parties, sometimes a camping trip to Lake Elysian, a wintertime jaunt to the gay ice carnival in St. Paul, or a day spent with young friends 'ruralizing' around the lake at Oronoco. Perhaps he joined his brother and a young man friend or two on some of the occasions when they chipped together and rented a gig and a boat to give their best girls an outing.
Dr. Will's best girl was the chubby, red-cheeked, dark-haired daughter of Eleazer Damon, pioneer resident of Rochester, the town's jeweler, and at intervals one of its aldermen. Quiet, even shy, good-natured, and content with home and its duties, Hattie Damon agreed happily to Will Mayo's proposal of marriage, and the wedding took place on the young doctor's return from New York in 1884.
The young couple bought themselves an 'elegant cherry bedroom set' and moved into the old Mayo house on Franklin Street. In March 1887 they proudly announced the birth of a daughter, Carrie, but their joy in the coming of a son in August 1889 was cut short by the baby's death three months later.
The small cottage home did not satisfy the rising young doctor for very long. He bought the property at the corner of College and Dakota streets, on the site of the present College Apartments, tore down the old brick house, and ordered the construction of a model house and barn. When the building was finished the townsfolk were impressed with the size and arrangement of the barn, the elegance and spaciousness of the house, the three large fireplaces topped by handsome mantels, the covered driveway, the speaking tube from house to barn, the not yet common conveniences of gas light and city water. Dr. W. J. Mayo believed, as have enterprising business and professional men since the days of the Renaissance, that investment in the appearances of success pays good returns.
By so much accomplishment in professional and personal life was the elder of the Mayo brothers ahead of the younger when Charlie graduated from the Chicago Medical College and in his turn settled into practice at Rochester. By this time the state standards had been raised and the law tightened, so that Charlie's first task was to pass the examination required of every candidate for a license to practise in Minnesota, regardless of what diploma he held. He appeared before the examiners at the capitol in St. Paul. The examination was long and hard, covering nearly a dozen branches, and of the twelve applicants only a few passed, but Charlie was among them and returned to Rochester with license in hand.
He fitted easily and naturally into the partnership, for he had been working in the office during summer vacations at such tasks as blowing the sulphurated gas that doctors were then using to treat tuberculosis. It may have taken a little time for the father and older brother to realize that Charlie need no longer play the assistant, but his surgical ability, quickly recognized by Dr. Will, soon put things right.
With the patients it was his turn to face the toe-in-the-door days that were all but over for Dr. Will, and in his case too the normal skepticism was aggravated by his youthful appearance. So for a while, as he confessed, he wore whiskers 'like an old buffalo robe' to make himself look older. Speaking of those early days, he told how the patients 'would talk through a crack in the door, and I would put my foot in it so they couldn't close it, and would explain that Father was busy or called away. Could I do anything for them? I would, when given the chance, give a thorough examination with all my instruments, and it would take me quite a while, whereas Father could detect the trouble offhand, and consequently by the time I had finished they would remark that I had given them the best examination they had ever had.'
Almost immediately Dr. Charlie took over the surgery of the eyes. He was so much better at it, according to Dr. Will, that for the good of all concerned it was turned over to him. And soon he too had a patient to stump the countryside for him. A fighting Irishman living about three miles out from Rochester engaged the Drs. Mayo to remove the cataract from one of his eyes, but he wanted it saved so he could show it to his friends. Accordingly, Dr. Charlie wrapped it up in a little piece of oiled silk for Mike's convenience in carrying it. But, since Mike had not yet got his glasses, he lost the bit of tissue without knowing it and thought the oiled silk was it. He had several fights trying to make his friends believe that piece of silk was what Dr. Charlie had taken out of his eye, and was convinced of his error only in the police court.
Unfortunately Dr. Charlie had barely started his professional activities when they were halted by illness. Probably more exhausted than he knew by the strain of intensive study, he fell a victim to whooping cough and could not get over it. When the racking cough hung on for nearly six months, his parents decided that a vacation and change of scene were in order.
Judge Start was about to leave for Europe on a business trip, and it was arranged for Dr. Charlie to make the crossing with him. They set out in January 1889. When he got to England, Charlie went first to his father's birthplace, Eccles, to visit his aged uncle and aunt. Then he cut back across England to the Continent for a tour of the hospitals there. Lister was at work in London at the time, but for some reason Dr. Charlie missed seeing him. He did, however, attend a lecture by Pasteur in Laris.
'Of course he spoke in French and I did not understand it, but I saw this great man. He had had a mild stroke, and he came in with a little drag to his left leg. He was gray, and wore a tightly fitting skull cap. His face was covered with a short beard. The hall would seat one hundred and fifty, and there were about sixty students present. He sat at a desk while he lectured, and spoke from notes, and most of the time his head was bent forward and down, which greatly muffled his voice and seemed to make it difficult for those present to hear him, for they all listened intently. I felt that to see this man was a great privilege.'
In the Continental hospitals, especially those of Germany, Dr. Charlie made special note of the forms of antisepsis in use. The walls of the rooms were lined with large jars full of many different kinds of antiseptic solutions, each a different color; the bigger and better the hospital, the more such jars it seemed to display. The operating tables, designed for use in the extremely wet operations then in vogue, were covered with rubber and flanked all around with drain pans to catch the pailfuls of plain boiled water, sometimes warm, sometimes cold, that were sloshed generously over everything in sight. The surgical staff all wore rubber boots. Much emphasis was being placed on the careful scrubbing of the surgeon's hands and the cleaning of his nails, and a few men were already using gloves, white cotton ones that were boiled after each wearing. Asepsis in its present-day form was beginning to appear.
Refreshed in mind and well again in body, Dr. Charlie returned home, to make good use of what he had seen abroad in the small hospital under construction in Rochester, as a delayed but direct result of the best-known incident in the whole Mayo story, the tornado.
XX
Tuesday, August 21, 1883, was a very hot day in Rochester. Weary and restless in the stifling heat, the residents hopefully watched black storm clouds pile up in the west late in the afternoon.
About six o'clock Will and Charlie Mayo, their day's work done, hitched a fast little mare to the light buggy and started for the slaughterhouse to get a sheep's head upon which to practise eye operations that night. As they drove along the narrow road through the woods north of town they watched the rolling clouds and remarked on their peculiar formation: they seemed to ray upward in three directions from a very black centre.
When the young men reached their destination they found the slaughterhouse closed and the butchers starling for home. They were leaving early because of the impending storm, they said, and they advised Will and Charlie to make for their own home to escape it.
Turning around to start back, the two brothers saw the huge whirling cloud, funnel-shaped now, moving toward them, saw buildings sucked into its maw like wheat into a thresher, and the pieces blow out in all directions like chaff. In alarm they whipped the mare to a gallop across the path of the storm
— just in time, too, for they got barely a block past the Zumbro River bridge when it was torn from its moorings by the wind and smashed to bits. As they crossed the railroad tracks on Broadway a grain elevator toppled and cars careened crazily down the rails. The din was terrible as planks, shingles, bricks, and tree limbs went flying helter-skelter in the gale.
As they passed the intersection of Broadway and Zumbro Street the heavy cornice was ripped off the Cook House opposite and hurtled down upon the dashboard at their feet, bouncing off and breaking the wheels and shafts of the buggy. The terrified horse, loosed from the carriage, bolted down Zumbro Street and into an alley, and when the brothers jumped out to follow they were literally blown along the way. They took shelter in a blacksmith's shop just as its tin roof whirled away over their heads. They hugged the wall with the horse and watched until the wind subsided. Then they started for home, butturned back to run with other people when they heard there were dead and injured in north Rochester.
As in a detective story, the time of the tornado can be fixed by a stopped clock: the whirl of wind had picked up a little desk clock in some home west of town and set it down a block away, unbroken, but with its hands stopped at twentyfour minutes to seven.
Considerable damage had been done in many parts of town, but north Rochester, called Lower Town, was a shambles. Scarcely a house was left standing, and the slaughterhouse was in ruins. The work of rescue began at once. With lanterns men searched out the dead and wounded and carried them into hotels or offices and some forty of them into the convent of the Sisters of St. Francis, where they were laid on the parlor floors until cots could be set up.
The doctors were quickly on the job, in the private homes to which they had been called, in their own offices, or in the hotels used as first-aid depots. Dr. W. W. Mayo, assisted by George Weber, the druggist, took charge at the Buck Hotel, near the Chicago and Northwestern station on the edge of Lower Town, while Dr. Will and Dr. Charlie worked with t hose brought into the Mayo office. All night long the work went on, women helping by preparing beds, bandages, medicine, and food.
Early the next morning at a mass meeting held in one of the town halls the mayor put the management of the relief work into the hands of a citizens' committee headed by Judge Start. The most pressing need was a suitable place for the care of the wounded, so Rommel's dance hall on Broadway near Center Street and the near-by lodge rooms of the German Library Association were turned into hospital quarters. Perhaps to avoid offending the physicians by singling out one of them, Dr. David Berkman, the veterinary son-in-law of Dr. Mayo, was named steward of the hospital to take charge of supplies and nurses.
Under his supervision wires were strung and curtains hung to divide the floor space into rooms, beds and bedding were moved in and made up by the women who had volunteered as nurses, and then the wounded were brought in from the scattered quarters they had occupied during the night. By eleven o'clock thirty-four patients were established in the improvised hospital, and the doctors went to work on their gashes and fractures.
But before long there was friction. The doctors could not agree on what should be done for the patients. One of them who had heard somewhere that an emetic should be given the first thing in case of accident ordered that treatment for all the injured. Dr. Mayo was outraged by the idea — and also no doubt by the man's crass assumption of authority. When the fellow stubbornly persisted, the old doctor issued an ultimatum, 'Either he gets out or I do.' Clearly someone must be put in command, and the city council named Dr. Mayo to take charge of the hospital, with Dr. Berkman continuing as steward.
At once Dr. Mayo saw the need for a better organization of the nursing staff. The volunteers were willing enough, but they could not be depended on because they bad homes and families to look after. It was urgently necessary to find nurses who could give their entire time to the job. He thought of the one hundred or so teaching Sisters of St. Francis who were at home in the Motherhouse for the summer vacation; some of them ought to be available.
Next morning Dr. Mayo appeared early at the convent and said to the Mother Superior in his offhand way, 'There ought to be a Sister down there to look after those fellows,' meaning the injured or perhaps the nurses, it is not clear which. Agreeing at once, Mother Alfred appointed two Sisters to the task, and from then on until the hospital was closed Sisters supervised the nursing.
Meanwhile the dead and the destitute were receiving attention elsew here. Mass obsequies had been held for a score of dead buried in a single day; three or four more died later from their injuries. To take care of those whose homes had been destroyed a storeroom near Lower Town was made into a public mess hall, where generous housewives, grocers, and bakers provided food, and public halls downtown were turned into temporary sleeping quarters.
The response was generous to the call sent out for relief funds. Minneapolis and St. Paul each subscribed $5000, Chicago $10,000, Winona and St. Cloud each $3000. Communities in Dakota to which Rochester had sent help when grasshoppers stripped their fields a few years before now gave socials and entertainments to raise funds to return the kindness.
All told, the relief committee collected $60,441.51. With this they furnished clothing for 253 families, rebuilt 119 houses, and gave to each family about $78 toward new furniture. Thus gradually, through the fall and winter, Rochester life returned to normal.
But the act of God had left an idea in the mind of the Mother Superior of the Sisters of St. Francis. Sometime after the temporary hospital was closed, Mother Alfred paid a visit to Dr. W. W. Mayo. Did he not think it would be well to build a hospital in Rochester? His reply was quick and positive: The city was too small to support a hospital, it would cost a great deal, and there was not much likelihood of its success.
But Mother Alfred had made up her mind. Quietly she overruled the old doctor's objections and said that if he would promise to take charge of a hospital the Sisters would finance it. When he insisted that it might cost as much as $40,000, she replied that they would spend that and more if necessary. Then, asking him to begin drawing up plans for the building, she went away.
So, according to the best evidence available, was St. Mary's Hospital conceived. The misconception that the Mayos were originally responsible for the venture got started early, and efforts to correct it have been unavailing. In an address at the hospital in 1894, Dr. W. W . Mayo made a special point of telling the story of Mother Alfred's visit and their conversation, and in 1904 he addressed a letter to the general public through the newspaper, hoping to establish the truth, once and for all, that 'the Sisters of St. Francis are to be credited with the inception [of the hospital] and the funds for its building' and that he acted merely as an agent to carry out their wishes.
(To be continued)
With each twelve months of the Atlantic
THREE GREAT BOOKS OF THE YEAR