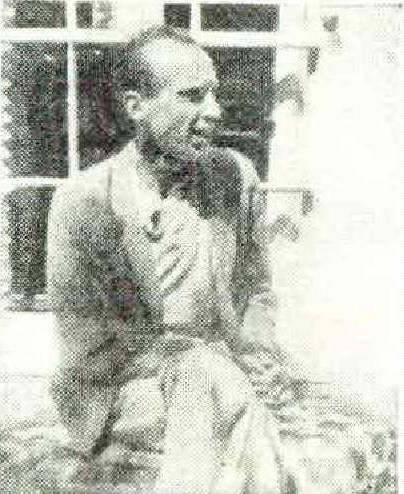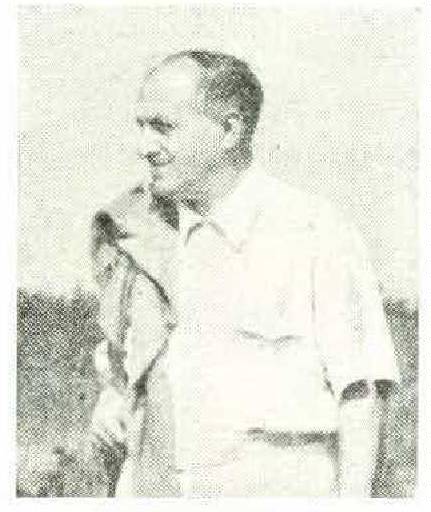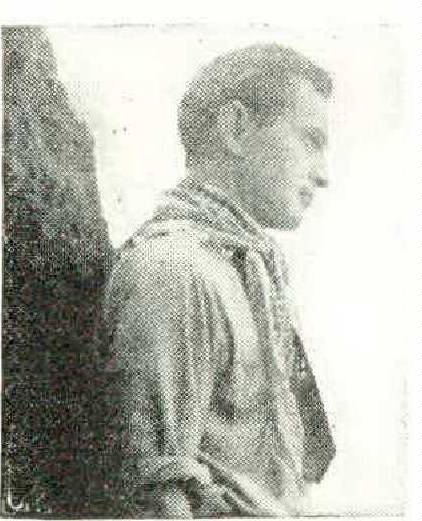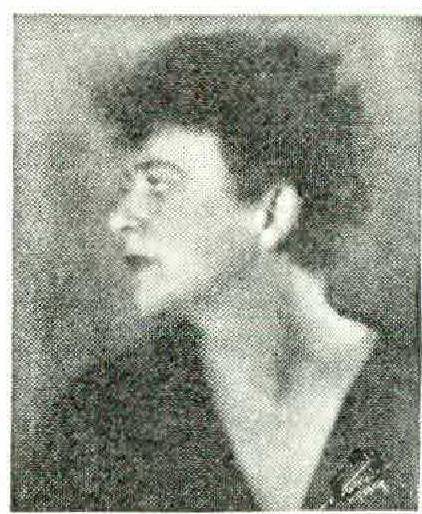 'IN England and the United states the crisis which opposes capitalism to democratic processes has not as yet developed to the point where anyone is seriously thinking of an antidemocratic revolution. But the example of France is instructive'. It is Raoul de Roussy de Sales (p. 529) speaking, and his revelation of the conflict that has come to the surface in this country since 1929 goes far to explain the animus in certain quarters against the foreign policy of President Roosevelt. Parisian born, Mr. de Sales first came to this country in 1925. His dispatches to Paris-Soir and Paris-Midi and his work as the political correspondent for Havas established him as one of the most discerning foreign correspondents in our midst. He continues with us today, a Frenchman in his own right who has no respect for Vichy but great hopes for the democratic process we are trying to evolve.
In John Brown's Body,Stephen Vincent Benét (p. 539) gave us the best epic that has yet been written about our Civil War. And more recently in his short stories he has blended a love of our past with a passionate belief in the rugged durability of the American character. The Devil and Daniel Webster has been read and reread from coast to coast; it has been made into a play and an opera. Prejudiced as we are, we believe that his story of William Riley, a cub reporter, is no less moving.
The Atlantic intends to discuss as comprehensively as possible the predicament in which American Labor now finds itself. In the October issue Benjamin M. Selekman of the Harvard Business School gave his answer to that vital question, 'Can Labor Be Mobilized?' This month we hear from Robert S. Binkerd (p. 519), who graduated from Yale in 1904 and who has long been recognized as a spokesman for Railroad Management. He was Vice Chairman of the Committee on Public Relations of the Railroads (1922-1927) and Vice President of the Baldwin Locomotive Works from 1931 to 1938.
Ever since 1929, the literary agent has exerted a steadily increasing influence upon American authors and editors. One of the earliest in the field, and one of the most reliable, is Ann Watkins (p. 557). 'Without boasting,' she writes, 'I may say I have never failed to make a sale of any property in which I had complete faith, although sometimes it requires a long time and more than once a manuscript has had to be filed away until here or there a new editor is appointed.' This month the Atlantic is privileged to publish her credo, which, on November 12, Miss Watkins will deliver as the sixth of the Richard Rogers Bowker Memorial Lectures, under the auspices of the New York Public Library.
The time has come to give serious thought to those realities with which we shall all have to cope when at last the war is over. Participating in this our first discussion of 'The Shape of Things to Come' are Harry Scherman (p. 567), president of the Book-ofthe-Month Club and author of The Promises Men Live By;Sir Andrew McFadyean (p. 575), noted British Liberal who took first-class honors at University College, Oxford, in 1909, entered the services of the British Treasury in 1910, represented the Treasury at the Peace Conference in Paris, 1919-1920, was General Secretary to the Reparations Commission from 1922 until 1924 and Commissioner of Controlled Revenues in Berlin from 1921 until 1930; and A. Lawrence Lowell (p. 584), President Emeritus of Harvard, who was early identified with the League to Enforce Peace and one of the most indefatigable workers for the League of Nations in 1919-1920.
Second Lieutenant John Buxton (p. 588) is now No. 11852 in a German prison camp. He took part in the campaign in Norway and was captured in May 1940. Since then he has been moved nine different times before reaching his present cantonment, where he is allowed to lecture on poetry, birds, and the arts generally. He is limited to a one-page letter and three postcards a month. But his captors have generously allowed him to send his poetry in captivity to his wife in England and to his American friend, Robert P. Eckert, Jr., of Freeport, Illinois.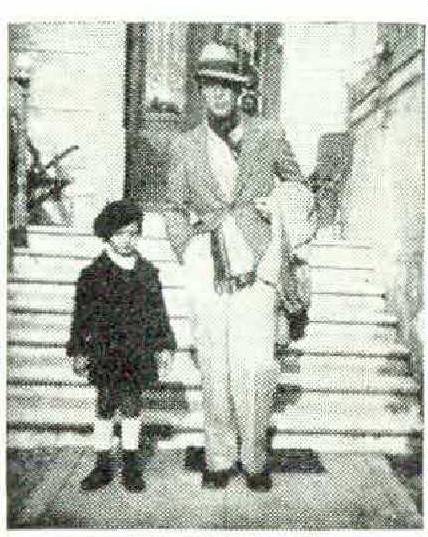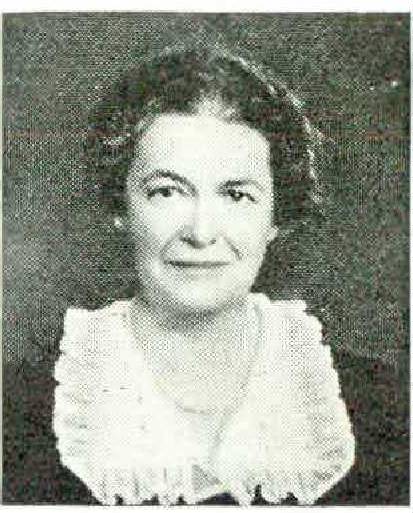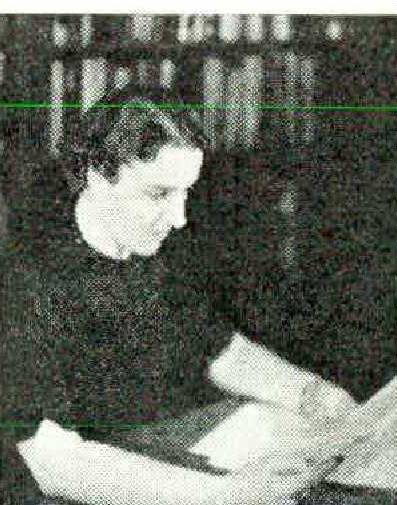 A graduate of Simmons College and the wife of a Boston editor, Louise Andrews Kent (p. 590) is the author of several books for children. including Douglas of Porcupine, The Red Rajah, and He Went with Marco Polo. She has written two novels, The Terrace and Paul Revere Square, and her latest volume, Mrs. Appleyard's Year, which appears this month, will appeal to those who like human nature with a New England tang.
Norris Houghton (p. 590), a Princeton graduate now in his thirty-second year, traveled 19,000 miles to observe the theatrical pattern of America and to secure the source material for his new book, Advance from Broadway. He has done settings for plays produced by the Theatre Guild and Guthrie McClintic and was Art Director of the St. Louis Municipal Opera for two seasons. As a Guggenheim Fellow, he paid a six-months visit to Soviet Russia to prepare the way for his first book, Moscow Rehearsals.
Dramatic critic of the New York World-Telegram,John Mason Brown (p. 605) has a batting average at first nights that is one of the highest in Manhattan. On his graduation from Harvard in 1923, Mr. Brown had the choice of being an actor, a director, or a dramatic critic. He chose the last, but in so doing he has kept alive his other theatrical talents, as all can testify who have heard him lecture. As a one-man repertory, he tours the country twice a year, discussing Broadway and Shakespeare with a knowledge and humor altogether captivating.
Edmund Wilson (p. 610) is a literary critic whose essays of interpretation (Axel's Castle and To the Finland Station) are followed as closely in England as on this side of the Atlantic. In a recent letter to the editor, Rebecca West says, ' I was moved to write a letter to Edmund Wilson about his Kipling article, as I have some odd side lights on Kipling and I knew better than most people how good Wilson was (but he always is on any subject).'
Vladimir Nabokov (p. 618) was born in St. Petersburg in April 1899. His grandfather was Minister of Justice to the Czar; his father was a well-known statesman of the liberal group. A writer from the word 'go,' Mr. Nabokov had published two volumes of poetry before he graduated from Trinity College, Cambridge. Since then he has written more than a dozen novels, volumes of plays, and short stories — written them originally in Russian, and then had the satisfaction of seeing them translated into many languages. Fiction is his major concern, butterflies his hobby. His latest novel, The Real Life of Sebastian Knight, will be published in English by New Directions this autumn. 'The Aurelian' was translated from the Russian by the author and P. A. Pertzoff.
Martha Keller (p. 625) sends us her contribution from Drexel Hill, Penn.
Rollo Walter Brown (p. 626) is happiest when roving through the United States. Beloved as lecturer and teacher (he has taught English at Carleton College and at Harvard), he has done much to bring to light the talent of younger writers and artists.
'To be frank about it,' said Dr. Will Mayo, 'we have accomplished much, my brother and I. But we should have done great things; we were given the opportunity. We were born at the right time and to the right parents. Perhaps no one will ever again have the opportunity to accomplish as much. That day is gone, unless for some genius. We were not geniuses. We were only hard workers. We were reared in medicine as a farmer boy is reared in farming. We learned from our father.' Behind that candid statement lies a story of American achievement of which this country must be proud. From first to last it is a story in human terms, a story of great persistence, great courage, and great compassion. The Atlantic is pleased to publish a selection of chapters from the definitive biography by Helen Clapesattle (p. 637), editor of the University of Minnesota Press.