The Doctors Mayo: Father and the Boys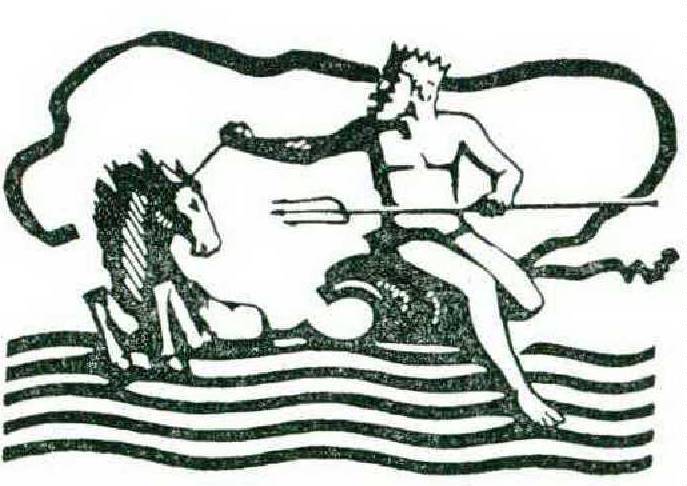 THE NEW ATLANTIC SERIAL
CHAPTERS I-X
THE DOCTORS MAYO FATHER AND THE BOYS
BY
Helen Clapesattle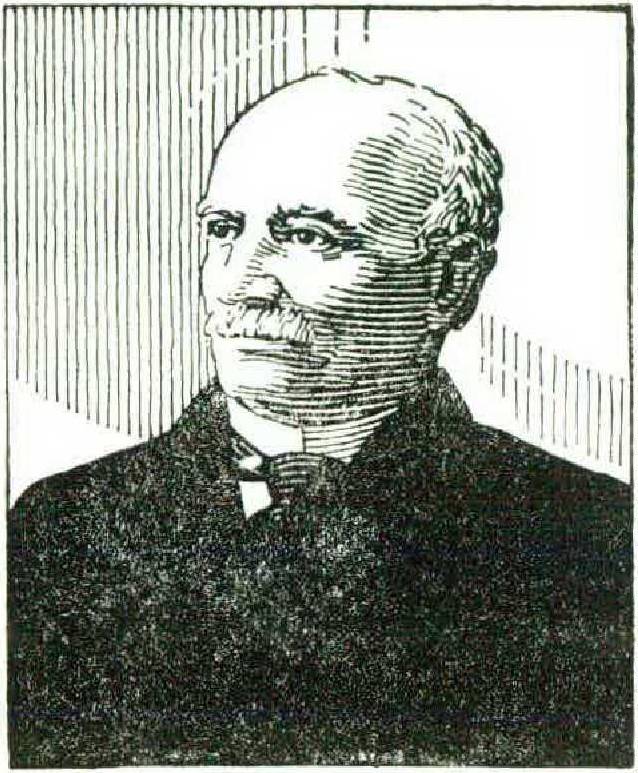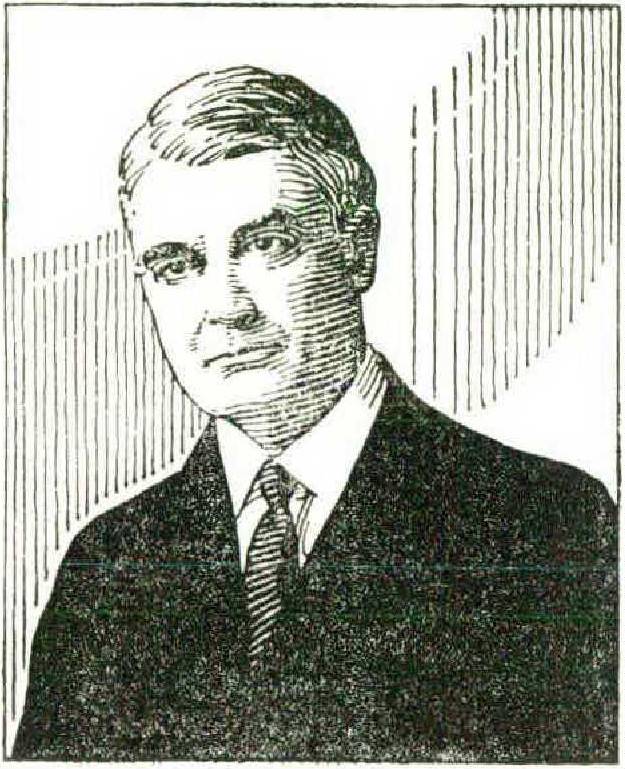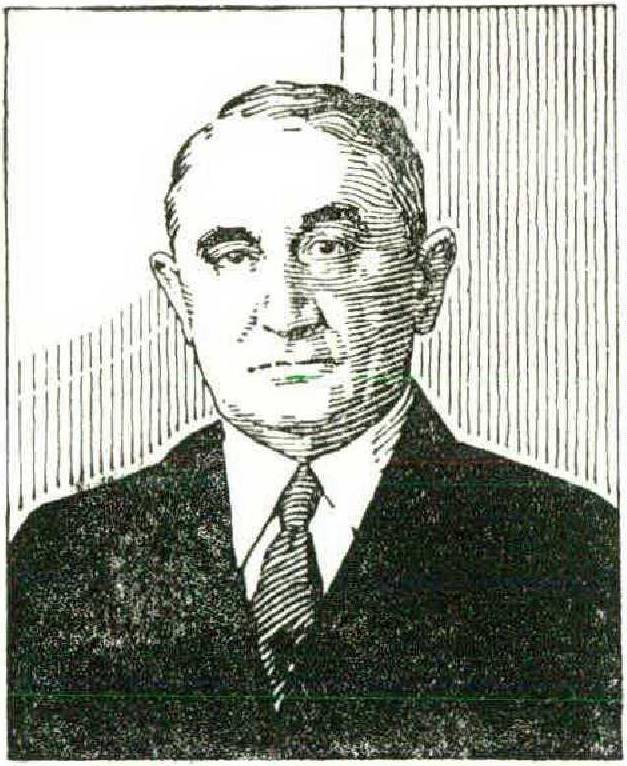 IN this and subsequent issues the Atlantic is privileged to publish portions of one of the great stories of our time, The Doctors Mayo, by Helen Clapesattle.
That this story would have to be told sometime was inevitable, but in strict conformity to medical ethics neither the Doctors Mayo nor any of their staff could be brought to undertake it during the lifetime of the Mayo brothers. In the end, in order to divest themselves of any connection with it, they authorized the University of Minnesota to publish, through the University of Minnesota Press, a history of the Doctors Mayo, the Mayo Clinic, and the Mayo Foundation. In short, the university inherited the responsibility to produce an objective account in human terms of the contribution of the Mayos, and of their colleagues throughout the world, to medical science and education. Research, interviews, and the accumulation of source material have been carried on intensively for nearly five years. The book which results is an independent study written by Helen Clapesattle, a trained historian and editor of the University of Minnesota Press. No other agency or individual but the university and the author has determined the contents of the volume.
THE DOCTORS MAYO Father and the Boys
BY HELEN CLAPESATTLE
To Rochester? This way, ma'am. There's a special bus for Rochester.' Thus on a midsummer morning a redcap in the Minneapolis bus station directs the traveler, who finds not one special bus but two loading with passengers for Rochester.
You move swiftly southward along the white belt of road for ninety miles, through a countryside of slow rise and fall that is a patchwork quilt in the greens of corn, small grains, clover, and alfalfa. The black and white of grazing cattle and the recurring pattern of hiproofed barn flanked by the tall pillar of a silo tell you that this is a dairy land.
The towns that interrupt at every ten or fifteen miles are small, some of them just a few stores and houses with a little white church and a one-room schoolhouse grouped around a filling station at a crossroads, others large enough to boast a bank, a hotel, perhaps a cheese factory or a cannery, and a furniture store that is also the undertaker's establishment. They might all be called — as one of them is — Farmington, for they exist solely as market villages, service stations for the farmers.
And then from the crest of a hill you look down upon Rochester. In the saucerlike valley of the Zumbro River it lies, its metropolitan skyline rising to dramatic climax in one tall tower, yellow as ripe wheat against the bright blue sky.
Among cornfields, dairy farms, and market villages you have come upon a little city of great hospitals and crowded hotels; a city with hundreds of acres of parks and playgrounds, with fine stores and specialty shops; a city that is a crossroads of airlines, railroads, and national highways.
Here in the rural calm of southern Minnesota is a city of twenty-five thousand inhabitants that has an annual transient population of ten times that number. Here in this river valley town of midwestern America, this 'little town on the edge of nowhere,' is one of the world's greatest medical centres, to which men come from the ends of the earth for treatment and instruction.
That is the paradox of Rochester.
It was William James and Charles Horace Mayo who turned a pin point into a great starred capital on the map of medicine. In one room of that tall wheat-colored building, the home of the Mayo Clinic, the walls are hung solid with diplomas, certificates, and medals of honor bestowed upon the Mayo brothers, and in an adjoining corridor two long cases are packed tight with the academic robes they were entitled to wear.
When the famous brothers died one of their fellow surgeons in England paid them this tribute: 'And now death breaks the David and Jonathan partnership which for forty years has exerted a more profound influence on American medicine, and probably on world medicine, than any other single factor in modern times.'
The Mayos' contribution to medicine began in surgery, but their work there has merged with the general progress of the art, and their enduring reputation rests upon the integrated, coöperative form of medical practice and education they developed. There were other great surgeons of their day, some greater than they. What forces, then, personal and social, transformed their surgical partnership into the Mayo Clinic and the Mayo Foundation? That is an untold story of unique achievement that is part of the proud heritage of all medicine and of every American.
Dr. W. J. Mayo once said, with perception above modesty, to a visitor who was exclaiming over the robes and certificates of honor: 'Yes, we have them from all over the world. To be frank about it, we have accomplished much, my brother and I. But we should have done great things; we were given the opportunity. We were born at the right time and to the right parents. Perhaps no one will ever again have the opportunity to accomplish as much. That day is gone, unless for some genius. We were not geniuses. We were only hard workers. We were reared in medicine as a farmer boy is reared in farming. We learned from our father.'
In Mayo Park in Rochester stands the statue of a man the inscription identifies as 'William Worrall Mayo . . . Pioneer, Physician, Citizen . . . A Man of Hope and Forward-Looking Mind.' As an old man he was often congratulated upon the brilliant work of his famous sons. To one well-meaning gentleman he snapped in reply, 'Why don't you congratulate me? I started all this.' That was the irritable answer of an active mind that resented being relegated to the past, but it was the truth. He was the foundation upon which his sons built. He gave them the precepts and principles by which they worked. The phrase 'Our father taught us' was forever on their lips.
So with him the story begins.
I
[William Worrall Mayo was born on May 31, 1819 in a small village on the outskirts of Manchester, England. In his impressionable years he lived with his widowed mother in the town of Salford, then in the tumult of the Industrial Revolution. He went to school, then to college in Manchester, and from the famous scientist John Dalton he caught an enthusiasm for chemistry which eventually set him on the road to medicine. Young Mayo apprenticed himself to the physicians in the Manchester Infirmary; he studied for a time in the hospitals in Glasgow. Then in his twenty-sixth year he emigrated to America, where he eventually earned his license to practise. In New York he found employment as a pharmacist in the Bellevue Hospital. But the West seemed more inviting, and he went first to Buffalo, then to Lafayette, Indiana, where he supported himself as a tailor. One of his clients, Dr. Doming, rescued him from this business and helped him to enroll in the Indiana Medical College, where he took his degree in February 1850. A year later Dr. Mayo married Louise Wright, and soon thereafter the young couple set out for the Minnesota frontier. At St. Paul, their first stop, Mrs. Mayo opened a millinery shop, while the doctor, now a Jack-of-all-trades, explored the lake and Indian territory for an ideal home. Their daughter Gertrude and then their two famous sons were born — William James on June 29, 1861 and Charles Horace on July 19, 1865. The family eventually came to rest in Rochester, its perfect haven. — THE EDITOR]
In the early 1860's Rochester had fewer than three thousand residents, but it was already the Olmsted County seat, the capital of a rich agricultural district several hundred miles square which was rapidly developing into one of the largest primary wheat markets in the world.
In the fall of 1864 the railroad that had been moving slowly westward from Winona on the Mississippi finally reached Rochester. An elevator was built alongside the tracks, and the inland city became the grain depot for most of south central Minnesota, the funnel into which hundreds of thousands of bushels of wheat poured from all sides each year. In harvest time the roads were lined with farmers on the way to dump their loads of grain into the wide-mouthed hoppers of the elevator. Wheat buyers, many of them agents for dealers in Milwaukee and Chicago, gathered at every entrance to town and, as the wagons passed them, called out their bids.
Rochester became the centre of social life. When men made a trip to the county seat to appear in district court or to pay their taxes, they took time for conviviality in the saloons, billiard rooms, or 'ball alleys.' On holidays the population of the countryside drained into town for the mass entertainments arranged by the merchants — a parade, band concert, speeches, and fireworks on the Fourth of July, balls and banquets on Christmas and New Year's Day.
Little Dr. Mayo was soon a force to be reckoned with in community life. His first efforts went toward providing the city with a library, and late in 1865 he joined with half a dozen other men to form the Rochester Library Association. He contributed fifty dollars to the book fund, helped to solicit subscriptions from others, and as a member of the executive committee took a leading part in selecting the first fifteen hundred books and establishing the collection in comfortable reading rooms above the bank.
The association also decided to sponsor an annual course of lectures, and Dr. Mayo was named with one other to plan them. The two men arranged series by current celebrities, state and national, including over a period of three years such figures as Wendell Phillips, Horace Greeley, Anna E. Dickinson, 'the best and ablest representative of the rapidly increasing class of women known as the strong-minded,' Fred Douglas, a Negro orator of great repute, and Earle S. Youmans, a popularizer of science. The strong-minded woman drew the biggest crowd.
In the meantime Dr. Mayo had entered heartily into the activities of the local Republican Party and had served a year as county chairman. In the spring of 1867 he was elected to the school board, and soon afterward the board decided to put up a new building, a brick building, five stories, sixteen rooms, single desks, furnace heat, cost $65,000. Such a schoolhouse in Rochester? Not even St. Paul had anything like that. The state superintendent journeyed down to see it and went back to tell the legislature that Rochester had 'the largest and most costly' school building in the state.
Dr. Mayo undoubtedly had a great deal to do with it, for he was given to just such big ideas for Rochester.
When the Republican Party caucus nominated Dr. Mayo for election to the school board for the fourth time, in the spring of 1870, a disgruntled faction led by John Edgar, a zealous church member and temperance leader, labeled him an infidel and a friend to Demon Rum and bolted to the Democrats, thereby accomplishing the defeat of the entire Republican ticket.
Thomas Huxley and Herbert Spencer were then leading the battle for Darwinism in England as was Ernst Haeckel in Germany. And they were doing more than offer a new theory of man's origin, or even a new biology; they were pleading the cause of science as an intellectual discipline and urging the application of its critical spirit to the daily doing and thinking of mankind. To Dr. Mayo, Darwin and Huxley brought the thrill of discovery. Their ideas delighted and stimulated his mind. He added their works and those of Haeckel and Spencer to his library as fast as they appeared, read Huxley's essays aloud to his friends, and discussed and defended Darwinism by the hour. No wonder he was labeled an infidel.
The theory of evolution gave no wrench to his spiritual moorings, for he had been bent toward science by the training of his youth and had never yielded more than a superficial allegiance to any church or creed. 'He was an Episcopalian, but he didn't work very hard at it,' was the way his elder son summarized his father's religion. Dr, Mayo himself defined his position by quoting Bismarck, 'I never felt the need of any [religious faith], and therefore never had any,' and adding an echo of Huxley's humanitarian creed, 'My own religion has been to do all the good I could to my fellow men, and as little harm as possible.'
Freethinker and confessed unbeliever though he was, Dr. Mayo was not a scornful cynic in religion. He felt sincere respect for simple, honest faith always, and he did not care what church or creed inspired it. He got on as well with Catholics as with Protestants. Easily and comfortably he stood with the parish priests at the bedsides of his many Catholic patients, and he and the fathers became fast friends.
His attitude toward morals — or mores, if one prefers — was equally unorthodox. Amusements were as necessary as sermons, he stoutly maintained. He did not smoke himself, but he saw no reason why others should not do so if they wished. He liked a nip of whiskey on occasion, kept a quart or pint of it on hand at home, and thought a tankard of porter or ale often the best possible medicine for what ailed folks' spirits. Teach temperance, yes; legislate prohibition, no — a positive and uncompromising no.
That attitude, exaggerated by his opponents into an all-out defense of the saloon and the whiskey ring, led to his defeat in 1870 and was made an issue against him in many a later campaign.
II
For several seasons bad weather had worked havoc with the local wheat crop, and, striving frantically each time to stave off ruin until a good season next year should relieve the stringency, many farmers borrowed heavily at whatever rates of interest were asked of them. Some had mortgaged everything they possessed, down to the plough in the field and the next year's crop, and many a farmer and his wife went about their work with grim faces in the tense summer of 1869. If the wheat crop should fail this year . . . But nature smiled, and the yield was bountiful.
Too bountiful. The price of wheat, which had been trending gradually downward from the peak of two dollars and more a bushel in the palmy days just after the war, now dropped sharply, to sixty cents, fifty cents, forty cents a bushel. Forty cents, when it cost the farmer from sixty to eighty cents to raise and harvest it!
Creditors were seized with alarm and hurriedly took legal action to recover their investments. A local panic resulted. Mortgage foreclosures listed in the Rochester newspapers mounted to more than fifty a week. Rochester was harder hit than most places, since its business had been brisker, its borrowing and lending and buying on credit more extensive.
The national economic forces contributing to their plight were beyond the horizon of most of the losers, so they fastened upon grievances nearer home, of which the chief was the stranglehold of the railroad and the 'wheat ring.' In the spring of 1870 the price of wheat again neared seventy-five cents, and the farmers who had been able to hold out for such an eventuality rushed to sell. Whereupon the railroad, with insufferable insolence, upped the freight rates from eight to fifteen cents a bushel. The farmers swore, gathered in angry, excited knots on the street corners, and called public indignation meetings.
Slowly came the realization that, although individually they were helpless, collectively they could be strong. They had the power of the ballot and must unite to elect legislators and executives who would represent them instead of the 'soulless corporations.'
That was the beginning in and around Rochester of the social phenomenon historians call 'the agrarian crusade.' During more than two decades Dr. Mayo was an outstanding local leader in that crusade, for reasons he explained in one of his last campaign letters: —
I am often asked by my friends why I, as a professional man and doing a good business, should bother myself about these things. In reply, First, it is every man's duty to take an interest in the city affairs. Second, as a physician I am better capable of understanding the situation than most other people. I have in a professional way ridden over this country for more than twenty-five years. Having seen a generation grow up to manhood, I have personally known of the struggles and privations of many families in their efforts to attain a medium competence. I have seen many of them ruined by the snaky ways of the wily money loaner who has become rich upon other men's ruin. I have seen men robbed of their earnings by combinations of wheat and coal rings and a railroad which has given them the opportunity to plunder, and to carry away their plunder.
When in 1882 he was elected mayor as the candidate of the Democrats and a 'People's Anti-Monopoly convention,' no one was more genuinely surprised by his victory than he. 'My election as chief magistrate shows a sudden and extraordinary change in the views and temper of the people,' he told the aldermen. The change seems to have been a fresh resentment against the practices of the wheat ring. The doctor's opposition to that monopoly was well known, whereas his Republican opponent was actually one of the wheat dealers.
No literate person in Olmsted County could have been unaware of Dr. Mayo's position on any public question. He was forever addressing some group on something— the holiday crowds at Fourth of July or Memorial Day exercises; the German citizens when they staged a parade and bonfire to celebrate the victory of their fatherland in the war with France; the Irishmen when they met to express collectively their indignation at the plight of Ireland; all sorts of workingmen's, farmers', and citizens' rallies, many of which he himself called together. In addition, he made a speaking tour of the county in almost every fall campaign, and sometimes covered the district too.
Many of his speeches were published, and, together with his frequent letters to the editor and communications and reports to the city council and the board of trade, they fill an astonishing number of columns of fine print on an equally astonishing array of subjects.
In August 1890, the district Alliance, assembled as a political convention, nominated Dr. Mayo for a four-year term in the state senate, and two months later the Democrats agreed to what amounted to a coalition with the Alliance by endorsing the same candidates. Dr. Mayo won the election.
The little doctor did not make any phenomenal record as senator. It was easier to say what ought to be done in legislative halls than to do it when he got there. He served on several important committees and secured the passage of some special bills for the benefit of his constituents, but he had bad luck with his major bills. He introduced three (two for the regulation of railroads and one for the regulation of medical practice) and worked especially hard for the passage of two others (one for a constitutional amendment permitting the levying of a state income tax and one for the establishment of grain elevators on railroad right-of-ways), but none of them became law.
It must have given him great satisfaction, however, to share in the enactment of a law that eventually eliminated the unfair grain-grading practices of which the farmers had complained so long. Dr. Mayo ended his active career in politics when he retired from the senate at the age of seventy-four.
III
Though courteous and kindly, Dr. Mayo was not a man to offer or invite familiarity. Men might call him Mayo and a very few William, but no one called him Bill, not even his wife. His was a strict code of professional conduct, extending even to dress. Perhaps because of a style he acquired when he was tailoring in Lafayette, he never appeared in public except in a long-tailed, doublebreasted coat and tall top hat. That was the badge of a calling of which he was proud.
Dr. Mayo thus garbed, and 'going somewhere in a hurry,' became one of the familiar sights of Rochester. In town he always made his calls on foot; for country trips he kept four or five horses of his own and sometimes had to rent others from a livery stable, for his daily rounds soon covered most of the roads radiating from Rochester. He would drive out one road, come back, change horses, drive out another, and so on until the necessary calls had been made. And always he drove like mad.
One bitingly cold winter day Burt W. Eaton, a rising young Rochester lawyer, found it necessary to get to a neighboring town in a hurry. He hired a cutter and driver from one of the stables, muffled himself in furs, and started off. They were making good time when suddenly they heard hoofbeats and a faint halloo behind. The next thing Eaton knew he was sitting in his cutter in a snowbank beside the road, while Dr. Mayo dashed by with a wave of thanks.
As he and his driver dug and pulled to get the cutter free, Mr. Eaton fumed. Wasn't he as good as the doctor? And wasn't he in a hurry too? But the driver explained that Rochester liverymen always gave Dr. Mayo the right-of-way; he was making a sick call. They all knew the sound of his voice and when they heard him shout they pulled over to let him pass.
Dr. Mayo's maxim was 'Don't spare the horses when a human life is at stake.' He enjoyed driving and he loved good horses. Not for him the easy-paced nag that would stand without hitching. He wanted an animal with spirit and speed, so he always bought the runaways no one else could handle; he knew they had 'guts' and could go, he said, and he could usually manage them. But not always.
One of his worst smashups occurred one morning as he was starting on a trip to High Forest. The team was skittish, he was careless, and soon they began to run. Seeing that they were getting out of control, he guided them toward a clump of trees, thinking the obstacle would stop them, but they just straddled a tree and kept on going. The violent collision of carriage with tree threw Dr. Mayo against the dashboard, stunning him for a few minutes.
When he regained consciousness his nose was bleeding hard, but he seemed otherwise unhurt, and some men working near by helped him get the horses and the wrecked carriage back to the farm. Stopping only long enough to clean the blood from his face, he hitched the team to another buggy and started again for High Forest. When he returned some time after noon, he examined his nose, found the bone was broken, set it himself, and went on about his business.
He never lacked grit. When a sore appeared on his lower lip he watched it carefully for some three months, then decided it was cancerous and must come off. Assembling instruments and needles, he took a stiff shot of whiskey, seated himself in front, of a mirror, and directed an assistant in the swift excision of a triangular piece of the lip. 'Of course he hollered,' but he stanched the flow of blood and stitched the lip together himself.
He was just as decisive with patients. On a professional visit to the Granger farm one day he noticed little George hovering, all ears, among the grownups and addressed a pleasant question to him. When the child answered Dr. Mayo snapped to serious attention.
'Why, that child is tongue-tied,' he exclaimed. 'Come here, George' — and reached into his pocket as he spoke. Unsuspecting, the boy climbed onto the doctor's knee and obediently opened his mouth. In an instant Dr. Mayo had snipped the membrane under his tongue with the little pair of scissors he carried in his pocket case, and when the tongue healed George Granger could speak like other children. He grew up to become a lawyer, then a judge, and then legal adviser to the Mayos.
Dr. Mayo developed a simple but complete routine of physical examination. He had the patient strip to vest and drawers, put him on the table, and began with his head. Was the hair dry? Did the eyes focus properly? How about the teeth? Were the glands of the neck enlarged? Now sit up and bend forward, and backward. Again forward, and backward. We must not miss any stiffness in the spine. And so on from head to foot, but the examination took only fifteen minutes, and by it he often found some ailment the patient did not know he had or traced His complaint to an unexpected source.
Let other doctors boast of their operating chairs of brocaded plush and crimson morocco; he designed his own examining table, of plain wood covered with a thin mattress, under which was kept a detachable board that could be fitted on to the foot of the table when a long flat surface was needed. So well was this adapted to its purpose that with but few modifications it is still the type of table used in the examining rooms of the Mayo Clinic.
The idea of accumulating case records as a valuable source for the statistical study of disease had not yet penetrated to the rank and file of the profession. A notation of the patient's name, his disorder, and the fee charged made up the customary entry, but Dr. Mayo sometimes felt an urge to review a case at length in writing.
On New Year's Day, 1866, he must have resolved to keep a record of his major cases from that time forward. Convenient to his hand lay the old ledger in which Mrs. Mayo had kept her millinery accounts. In all, his resolution produced only about a dozen case records from his own pen. They bear little resemblance to the clipped, stripped models of the present day. He wrote them as little stories, in which he recounted everything the patient said and the doctor answered, even to the anecdotes they exchanged.
Little Octavia Gray fell from a horse in October. After three months of home treatment she was brought to Dr. Mayo to see what he could do about the paralysis on one side of her face. He ordered her parents to use the galvanic battery and come back if that didn't work, but in the ledger he admitted that he was puzzled. 'Querie, where is the injury?' he wrote, and then reviewed and rejected all the likely possibilities.
A few days later he was called to Rock Dell to see Ole Nelson, a Norwegian youth of twenty. The Rochester papers had been making merry at Ole's expense, because he had drunk too much one night and woke up the next morning atop a slab in the graveyard. But the lad had frozen his fingers and toes so badly that Dr. Mayo had to amputate them. He found the family of eight or nine members living in a log cabin sixteen feet square, and sent them all to the loft above, except for the father and one sister whose help he needed. After a bad moment when the first finger hæmorrhaged, the job was quickly done.
Next was a difficult confinement in which the child was born dead after thirty-six hours of labor — instrument births were still frowned upon in the profession — and to stop the severe hæmorrhage Dr. Mayo scooped up snow outside the door and packed it into the vagina.
And then came a series of entries tracing the day-by-day progress of a case of tuberculous meningitis in a child of nine years. Again Dr. Mayo used snow in place of ice in packs for the child's head, but in spite of his best efforts the patient died — whereupon he sat down at his desk and wrote a long review of the case and the treatment. What might he have done differently, and more successfully?
In November 1866, a farmer in Dodge County, another 'Norway man,5 was butchering a steer when the knife slipped and entered the calf of his leg. Feeling no pain, he ignored the mishap and finished his job. Then he noticed that his boot was full of blood. Unable himself to stop the bleeding, he sent to the nearest village for the doctor, who wrapped a handkerchief around the leg, inserted a stick, and twisted it tight, then left, instructing the patient to twist the wrapping tighter if the bleeding did not stop. When the man's wife could not stanch the bleeding and the leg began to swell, she sent again for the doctor, but he merely ordered her to twist the handkerchief tighter still.
Ten weeks later the distraught wife sent a messenger for Dr. Mayo. The call reached him early one morning and he started out at once. The thermometer stood at twenty-two degrees below zero, with a brisk wind blowing and the snow drifting high across the road, but the little doctor got through and reached the bedside about noon.
He found the patient extremely emaciated and very weak, his leg a swollen mass, its calf punctured with sinuses discharging pus. The stench of decay filled the room. With the patient 'partially under chloroform' Dr. Mayo began to clean away the clotted blood and decayed flesh. In the midst of the operation the man's pulse stopped. To all appearances he was dead. Snatching a bottle from his bag, the doctor began dropping tincture of camphor between the man's lips, and in fifteen minutes the patient had recovered sufficiently to permit resumption of the operation.
When the wound had been cleaned as well as possible, Dr. Mayo began looking for the bleeding vessel. He finally located the flow, 'no thicker than a bristle,' coming from a tibial artery. The offending vessel was tied off, the wound dressed, and the patient left resting comfortably. The next day he was much better, the swelling had subsided, and the danger was past.
More puzzling was the case of Mr. Johnson of Rock Dell, who had been suffering from retention of urine for three days. Confidently the doctor introduced a catheter. With no effect. Was the instrument clogged? No. Then what was the matter?
It took suction of considerable force to start the flow of thick clotted pus that had been causing the stoppage. When more than four ounces of that had been removed and then a quart of thick, red urine, the patient was much relieved and Dr. Mayo retired for the time being.
To the old ledger he confided his bewilderment. Where did the pus come from? Where was the abscess, and what the cause of it? 'The people were Norwegian, understood little of English, the patient no English. All I could gather about the history of the case was that the man had been sick about eight weeks.'
He argued the possibilities at length, but could come to no satisfactory conclusion. So he ended the record, 'Left open for further thought and research.'
Dr. Mayo was necessarily an empiric of the old school. He used the clinical thermometer and the crude wooden stethoscope, the only instruments of precision yet available, and he had made urinalysis an unfailing part of his examination routine. Over a lamp or a candle by the bedside he would boil a bit of urine in a teaspoon, testing it for sugar with a few drops of Fehling solution and for albumen with acid, both of which reagents he always carried in his bag. More elaborate analyses he made later at the office.
Aside from that meagre scientific aid, he and his fellows still had to depend on their own five senses to tell them what was wrong with the patient, and the height to which they had developed the art of clinical observation and physical diagnosis is the glory of their tribe. Practice trained their senses to recognize and their minds to interpret with astonishing accuracy the clues a deranged physiology left in the eyes, the tongue, or the skin of the sick man. Their snap diagnoses made on a symptom or two seemed intuitive at times only because they were so unconsciously conditioned by accumulated experience.
The difficulty was that many of them were such hard-shelled members of the old school that they could not see any need for improvement, any possibility of something better. To that number Dr. Mayo did not belong. He checked his diagnoses by post-mortem examinations whenever he could get permission from authorities or relatives, and he examined pathologic specimens under the microscope. His use of that instrument made him unique among the doctors of his community. His model was an old, lowpowered one, but his attempt to study diseased tissues removed at operation or post-mortem was enough to set him apart among Minnesota practitioners.
Similarly, his unabated enthusiasm for chemical analysis — he always had a laboratory in one corner of his office or in an adjoining back room — was important not for its direct effects upon his practice but for its indication of an attitude of mind that, consciously or not, was in league with the future.
Dr. Mayo's medical library, which had been little more than a five-foot shelf of manuals and textbooks he had probably used in medical school, grew rapidly in the 1860's and faster in the 1870's, with books that reflected his interests faithfully. Most of them were well-chosen works by outstanding authorities on the several fields of practical medicine, but there were some on chemistry, on the use of the microscope, on the new histology, and the newer embryology.
IV
All those who feel an interest in the advancement of the Profession will meet at the office of Dr. Allen on the 15th of April, at 2 o'clock in the afternoon, to take into consideration the formation of a Medical Society for Olmsted County.
The notice, appearing in 1868, was signed 'Many Citizens.'
Dr. Mayo, feeling a deep interest in the advancement of the profession, attended the meeting. After adopting a constitution and electing a president, the doctors turned to drawing up a common schedule of fees: For a visit in town, $1.00; in the country, $.75 per mile and double at night; to deliver a baby, $10; to dress simple fractures, $5.00 to $25; compound and comminuted fractures, $25 to $75; capital operations, $25 to $100. Having thus advanced the profession, the new society adjourned until its next annual meeting.
When that convened Dr. Mayo shocked the society into life by reading a paper on 'The Character of the Earth's Elements, Its Formation, Development, and Ultimate Destiny, and Its Inhabitants.' For six months thereafter the medical society met every two weeks, usually at Dr. Mayo's home, to continue the discussion of Darwinism he had started.
The summer's heat put an end to the meetings, and in the fall the society returned to its legitimate sphere of action, and presently to a state of suspended animation.
The time was ripe for an attempt at medical organization in Minnesota. Early in 1869 a group of St. Paul men undertook to revive the state society organized during territorial days but dormant for more than a decade. They called the regular surgeons and physicians of the state to assemble in St. Paul — and to encourage response they persuaded the railroads to promise free passes home to all doctors who should attend.
Dr. Mayo was among those present, and he played a substantial part in the convention's deliberations. Declaring the old society defunct, the doctors organized a new Minnesota State Medical Society, which has remained a vital force in Minnesota medicine ever since. For more than ten years Dr. Mayo was among its active leaders and for another ten among its advisory elder statesmen.
Membership was not required of the state's doctors, and it carried no special privileges or premiums in practice, so only the most alert members of the profession found time and energy for participation. Dr. Mayo made some interesting friends among them. One was Dr. John H. Murphy, the pioneer surgeon of St. Paul, who was quite the most authoritative expert for court purposes in the state.
His position was being challenged and was soon to be taken over by Dr. Franklin R. Staples, beloved dean of Winona doctors. Staples was a bigger man than Murphy, with more professional consciousness. He was president of the state society in 1871, vice president of the American Medical Association in 1877, president of the state board of health for fifteen years.
Probably the ablest man and the most profound thinker in the group, and certainly the most scientific-minded, was Dr. Charles N. Hewitt of Red Wing. Sober, earnest, wholeheartedly devoted to medicine, he sacrificed his career as a surgeon in order to put 'state medicine' on its feet in Minnesota.
Foremost in direct influence on Dr. Mayo was the affable Dr. Alexander J. Stone of Stillwater, later of St. Paul. A congenital pioneer, he established the first medical journal in Minnesota and the first medical school in St. Paul, and later attained distinction as a medical editor and educator. His fellow doctors liked him personally, but in the early years of the medical society many of them shook their heads over his unseemly enthusiasm for new methods and theories in the treatment of diseases of women.
Participating in the 'collision of intellect' among such men gave Dr. Mayo a periodic renewal of the perspective a man is likely to lose in the daily grind, the perspective that shows him he is building a church, not merely laying one brick upon another. His professional consciousness deepened, his pride in medicine grew, and with it his concern for the good name and the standing of the medical profession.
Paramount among the problems discussed by the society in the 1870's was 'the diagnosis and treatment of quackery.' As a result of action taken by the society at its first meeting, the state legislature enacted a law regulating medical practice. Hastily drawn and full of defects, the law did more harm than good in several respects, and the public raised such an outcry about 'class legislation' for the benefit of the regular doctors that the society's representatives worked as hard in the next session to get the act repealed as they had to get it passed. They succeeded, and though many members, including Dr. Mayo, continued to urge the need for such a law, none was enacted until 1883.
In 1872, largely through the efforts of Dr. Stone, the legislature was persuaded to legalize dissection in Minnesota by granting to medical men and schools all unclaimed bodies. But for the time being the society could do nothing more than talk about the need for higher standards in medical education and the growing threat of malpractice suits.
In spite of the best care a doctor could give, fractures sometimes left deformities and limbs had to be amputated. In such cases the patient could always find a lawyer willing to sue the doctor for malpractice, and nine times in ten the jury, looking only at the deformity or the stump and not at the conditions that might have made it unavoidable, would award the damages.
And why not? When doctors themselves appeared on the witness stand to support the charges of negligence, implying that nothing of the sort ever happened in their cases! Half the time it was a doctor who started the difficulty by indiscreetly telling a patient what a fool or a rogue his former physician had been. Doctors had better stick together on this matter if they did not want to pay separately.
That Dr. Mayo apparently took such discussions well to heart was evident when next a malpractice case crossed his path. Dr. E. C. Cross was the defendant. It was charged that in taking care of a broken arm for the plaintiff he had made the bandages and splints so tight they obstructed circulation, causing mortification and necessitating eventual amputation of the injured limb.
Dr. Mayo suggested the theory on which the defense was chiefly based, that the artery had been injured and the blood supply shut off when the arm was broken and not when the splints were applied. He supported this theory on the witness stand, and in company with several other prominent doctors, including Dr. Staples of Winona, made it so plausible that Dr. Cross won the verdict in both the district and the state supreme court.
That Dr. Mayo should show such wit and spirit in the defense of a man he was known to detest caused so much surprise and speculation in Rochester that one man finally ventured to ask him why he had done it.
' I did it for the profession, not for him, damn him.'
V
Dr. Mayo was a general practitioner, as all American doctors were and would continue to be for at least another decade. But surgery was what he wanted most to do. There was a positive quality about successful surgery, a sense of tangible accomplishment in an operation well done, that gave him satisfaction.
Farmers and their wives seem to have been slow to learn that moving mechanisms will not yield to human flesh. The whirring knives of the new reapers did not stop when fingers and toes got in their way; the revolving knuckles of the tumbling rod in the threshing machine took twisting hold of any loose garment that ballooned near them. In harvest time observers reported that those maimed and mangled in accidents with the new farm machinery were keeping Rochester surgeons busy day and night.
There lay an opportunity for specializing in surgery, if Dr. Mayo could achieve success above that of his fellow doctors. There was another in the special field of practice his friend Dr. Stone was so interested in.
The number of sufferers from the disorders to which the reproductive organs of women are liable was in that day greatly increased by the lacerations, displacements, and infections left by the crudities of ignorant and unskilled midwifery, and the treatment of the diseases of women made up a large share of every doctor's practice. But there was really little the doctors could do about them. Not yet knowing the causes of infection, they were all at sea about inflammatory diseases of the pelvis. As treatment they applied blisters and poultices externally, dosed with morphine or ergot internally, or tried to reduce a swollen cervix by drawing blood with leeches or by multiple punctures of the tissues. In severe cases of ulceration they resorted to the use of caustics, including the baneful silver-nitrate stick that caused more damage than it repaired.
Such methods of treatment were seldom effective, and in every community a growing number of ailing women wandered restlessly from doctor to doctor and quack to quack, hoping to find someone who could give them relief.
Cultivation of the field by qualified practitioners was beginning in the 1860's. Two decades before, James Marion Sims of Alabama had learned how to repair vesico-vaginal fistula, an accident of childbirth that made the women who suffered it truly pitiable. In a fine instance of frontier ingenuity, he fashioned from a pewter teaspoon the duckbill speculum that made the body parts accessible to surgery and from a halfdollar piece the silver-wire suture that made the surgical technique effective.
The doctors could not believe the reports of Sims's success, so he moved to New York and showed them, not only that he could do it, but how to do it themselves. Moving on from that point, he became the 'father of modern gynecology,' and the Woman's Hospital which he established in New York was its cradle. During the sixties and seventies he and his able assistants and successors devised and disseminated, through the printed page and their trained disciples, one new method after another for the successful treatment of the ills peculiar to women.
Dr. Mayo was aware of these developments through his reading, and he was venturing to perform some of the operations he read about. He was doing some fairly extensive plastic surgery on the perineum and the cervix, and on August 25, 1866 the Rochester Post reported 'An Important Surgical Operation': —
Dr. Mayo performed an operation a few days ago upon Mrs. Titus of Mantorville.
Mrs. Titus had been suffering for several months from the growth of a tumor in the abdomen ; its size had become so great as to render her perfectly helpless and endanger her life. Before the operation she measured 54 inches over the tumor.
The operation was performed by making an opening in the abdomen about an inch long and deep enough to reach the sac of the tumor. There was discharged from the opening nearly five gallons of thick, gluey substance.
When the doctor left, the patient was feeling very comfortable and much relieved by the removal of the enormous burden. Dr. Mayo was assisted in the operation by Dr. Dearborn of Wasioja, who has charge of the patient.
We understand that Dr. Mayo gives special attention to this class of Female diseases.
Tapping an ovarian tumor, when it required an abdominal incision, even so small a one, was more than other Rochester doctors were yet daring. But Dr. Stone, who had spent a year as an assistant in a Boston hospital, was full of tales about more remarkable things the men in the East were doing, and though other members of the state medical society might smile at Stone's enthusiasm, or frown when he carried it into action in his practice, Dr. Mayo grew restless in the knowledge that he might do more and better work if he knew how. Consequently, in the fall of 1869 he announced to his wife that he was going to New York for several months, to Study general surgery and gynecology.
He spent much of his time at Bellevue Hospital. It had undergone many reforms since his service there in the forties, but by 1870 its surgical wards were so full of infection and the mortality rate was so high that the public was once more ready to demand measures that would make the hospital 'fit to receive and house the sick.' Dr. Mayo had nothing to say about that state of affairs and probably was not aware of it, for, despite the outcry, conditions at Bellevue were no worse than in most of the hospitals of Europe and America in those days before the adoption of Listerism.
Of course the insatiable little doctor did not limit his experience of New York to hospitals and study. He made the rounds of the churches to compare the eloquence of their preachers and the seraphic voices of their choirs. He went to the opera and the theatre, on one occasion to see Edwin Booth play Hamlet. He attended inquests, and wandered for an hour or two from slab to slab in the city morgue musing on the characters and fortunes that had brought these men to their common end, 'dead on admission.' He walked slowly down Fifth Avenue, viewing the palatial residences and the fine horses and carriages.
On his way home from New York Dr. Mayo stopped off at Philadelphia and went out to Lancaster to visit the Atlee brothers, the great apostles of ovariotomy. The operation for the removal of ovarian tumor had first been performed by Ephraim McDowell on the Kentucky frontier in 1809, under circumstances that make one of the most dramatic and most often told stories in American medical history. But after its originator's death it fell into disuse; it was too seldom successful. John and Washington Atlee revived the procedure about 1845 and set about demonstrating its practicability for saving lives. When Dr. Mayo arrived, Washington Lemuel, the younger and abler of the brothers, was nearing his three hundredth ovariotomy, with an average mortality of slightly over 30 per cent.
The little Western doctor was moved to deep admiration, but watching the Atlees' work did not give him the courage immediately to attempt the operation himself. In spite of their success and that of the few others who were following in their footsteps, the main body of the medical profession condemned the procedure as foolhardy. Any abdominal operation was a method of the executioner with which no wise and humane surgeon would have anything to do. Ovariotomists were 'belly rippers who ought not to be at large.'
VI
Dr. Mayo had now learned the advantages of keeping stated office hours. Previously, like his Rochester colleagues, he had always announced that he would be in his office from eight o'clock in the morning until nine in the evening. But of course he was not; and that was bad policy. When a visit to the doctor meant a trip of many miles on horseback or behind a team, patients were not inclined to dally or come back tomorrow; if the doctor was not in, they went on to somebody else.
So Dr. Mayo adopted the practice of limited hours, and, barring emergency calls, he kept to them scrupulously. He would start an hour or two earlier in the morning, if necessary, to get the country visits out of the way and be in his office by eleven o'clock. His out-of-town patients came to know exactly when they could be sure of finding Dr. Mayo in, and they timed their trips accordingly.
But emergencies keep no hours, and it is not surprising that the first telephone line in Rochester was one connecting the Mayo farmhouse with the doctor's office above Geisinger and Newton's drugstore.
There were no more New Year's resolutions to produce case records in the doctor's own writing, but, from 1874 on, the newspapers published enough accounts of his cases to reveal some aspects of his practice.
Those newspaper accounts, which continued to appear well beyond 1900, have been cited as evidence that the Mayos indulged in unethical advertising. Such a view of them is unhistorical, for it applies the taboos of today to an age that did not share them. The publication of such items was sanctioned by general usage then, and every doctor in the community enjoyed the 'advertising' if his cases had news value.
Naturally the press accounts do not provide a rounded picture of Dr. Mayo's practice, for the editor was not interested in the common ailments that made up the bulk of it. He gave space mainly to the accidental injuries and other ills that necessitated surgical procedures, as a sampling of these press items will show.
Mr. John Jondro went to see 'Ireland As It Is,' as rendered last Friday evening, at Heaney's Hall, by Marble's theatrical troupe. He took a 'reserved seat' for which he paid rather dearly. Climbing to the top of a stepladder, he insisted on remaining there, but by some mishap he fell, fairly bringing down the house. John says he will occupy a vacant seat next time. Dr. Mayo set the broken bone in his forearm.
A Mr. Hanson, of Rock Dell, met with a terrible accident while threshing, last Friday. His hand was caught in the gearing in some way, and torn all to pieces. Dr. Mayo amputated the injured member, and the man is doing well.
Mr. G. Sampson, of Salem, got within kicking distance of a horse last Saturday evening, and when he got away it was with two teeth and part of his jawbone imbedded in his tongue. Dr. Mayo attended the injured man.
John Dolan, who lives on the High Forest road, made a brutal assault on his wife on Thursday morning of last week. John is a confirmed inebriate and while under the influence of liquor is no better than a brute. On the day mentioned he was drunk. . . . Becoming enraged, he threw a tumbler at his wife which struck her on the forehead, making a severe gash and severing the temporal artery. Dr. Mayo was called, and he had great difficulty in stopping the flow of blood and preventing Mrs. Dolan from bleeding to death. Someone ought to enter a complaint against Dolan and have him dealt with as he deserves to be.
Early in January 1880, Dr. Mayo was called to see Mrs. Jacob Waggoner, a young matron who lived just across the alley from him in Rochester. She complained of a swelling in her side, which proved to be an ovarian tumor, but it was still too small to justify such a last resort as operation. Mrs. Waggoner then became pregnant, and in May suffered a miscarriage. A bad case of pelvic infection followed and thereafter the tumor grew rapidly, so that by October it was interfering with respiration. Dr. Mayo recommended removal, but Mrs. Waggoner refused it, so he tapped the growth, draining off its fluid contents. It quickly refilled and continued to grow. The woman's general health failed; she grew thin and weak, and could not eat. She faced death, and the operation could mean no worse, so she gave her consent.
Carefully Dr. Mayo planned. Under his instructions the patient's husband, who was a blacksmith, forged the instruments, among them some clamps fitted with hooks made from the teeth of an old mowing machine. On December 14 the operating force assembled at the Waggoner home. Dr. J. E. Bowers, superintendent of the Rochester State Hospital for the Insane, was on hand to give the anæsthetic, and to render other assistance there were Mrs. Mayo, Dr. David Berkman, the young veterinarian whom Gertrude Mayo had married in 1877, and Dr. Gould, Dr. Mayo's partner of the moment. His sons, young Will and Charlie, were there too, 'peeking through the door.'
With the patient under chloroform, Dr. Mayo made the incision, as small as he thought practicable, plunged a trocar into the tumor, and drained its contents into a tub ready for the purpose. Then he applied the home-made clamps, which had been heating in a little charcoal furnace such as solderers used, and began to pull the tumor out bit by bit. It was a large one, weighing some twenty pounds. The operation consumed nearly an hour and the patient showed signs of severe shock, but she rallied and regained consciousness.
Mrs. Waggoner's operation was the favorite topic of conversation for weeks, and the lady herself was one of the wonders of the town. Dr. Mayo had 'cut her wide open,' and she lived!
That operation was the first of a series. Its successful outcome led to enough others during the next decade to make Dr. Mayo by a good margin the foremost ovariotomist in Minnesota.
Obviously, the doctor did not operate in a well-ordered world of men in white. His was ' kitchen surgery,' attended with all the informality and makeshift that term implies. The theatre was usually the patient's home, the operating table one from the kitchen, or the parlor sofa, or even a door taken from its hinges and laid across two sawhorses. For transients and the homeless Dr. Mayo requisitioned the use of a room in one of the smaller hotels, the American House, Merchants' Hotel, or the Norton Hotel.
The room was seldom large enough, and Dr. Mayo often refused to permit the presence of anyone but those who were helping him or other doctors come to watch. But the friends and neighbors who had gathered to support the patient's family through the ordeal milled about the doorway or in the yard outside, excited and curious.
Modern men, accustomed to strict asepsis in operative routine and surroundings, can scarcely credit the stories of preantiseptic methods, stories of men who operated in whatever coat or shirt they happened to be wearing; who stropped their knives on the soles of their shoes before they began; who washed their hands after, not before, the operation.
Little is known specifically of Dr. Mayo's methods. Being fastidious in dress and person, he may have kept his few instruments fairly clean, free at least of dried blood between operations, but they were certainly not sterile. Some of them he carried in a little case or even loose in his vest pocket, where he could reach them easily to lance a boil or clip the ragged edges of a minor wound. Like all his fellows, Dr. Mayo expected infection to develop in the incision or stump, but he had got far enough to know that was not necessary and not the ideal, for he congratulated himself when the wound healed 'almost entirely by primary intention' — that is, almost entirely without complications from postoperative infections.
Such was the professional development that combined with Dr. Mayo's crusade for reform in government to make him known everywhere in the state. Men who listened to the little doctor discuss their problems at some campaign rally in October were likely to think of him when little Mary got diphtheria in December. As his reputation spread from family to family and neighborhood to neighborhood, his practice grew to an enormous size.
For dozens of doctors in south central Minnesota it became habitual to send their surgical cases to Dr. Mayo and to consult him in medical cases that baffled them. They learned that they could trust his honesty as well as his ability, for his opinions were given quickly and directly, to them and to the patient. He would have no part in what was called 'closed consultation'; that allowed too much opportunity for unethical practices. He insisted that the doctors confer openly, in the presence of the patient or his family, so that all might know of any difference of opinion and take part in determining the procedure to be followed. Honest doctors respected Dr. Mayo for this stand, and he made some deeply admiring friends among them.
VII
For many years Dr. Mayo's best assistant was his wife. Applying her ability for self-education to her husband's books and journals, Mrs. Mayo acquired a knowledge of medicine that some friends of the family considered very nearly equal to the doctor's own. He did not scruple to ask her opinion of a puzzling case, and she frequently went with him to see a patient. She helped too in his operations, and was so often present to assist in reducing fractures and applying splints that she acquired the knack of doing these things herself.
Her ability was known and respected in Rochester, even by the other doctors. One of them was having trouble one day getting a dislocated shoulder back into place, and, seeing Mrs. Mayo pass the door, he called her to come in and help him. She did more than help; she promptly applied her husband's methods. Placing the injured man flat on the floor, she took off her shoe, put her foot firmly under his arm, and gave the arm a mighty tug. The deed was done.
Her younger son once described another phase of her helpfulness: —
Patients used to call at the house for Father; there were no telephones, and if Mother knew he was out in the country she would keep the patients interested, discussing their troubles and problems, until he returned, even if she had to prepare a meal for them. Often the neighbors and the country people came to talk to her about their families, their troubles, the children, and the babies, with as much satisfaction from a social standpoint as they got from consulting my father when sickness descended on them. When Father was taking special studies in the East, or in Europe, patients came to Mother to talk about illness, and she told them of the simple remedies which would tide them through the most common illness. Mother was a real good doctor herself.
Mrs. Mayo made a good confidante, for she was a wise woman. She had a strong sense of humor too, and a witty, pleasantly sharp tongue. According to one neighbor, she made 'thousands of friends' in the city, and, whatever her religious views were, she was as active in the affairs of the local Episcopal Church as her heavy duties at home permitted.
But domestic matters sometimes stalked her even at divine worship. Rochester folk long chuckled about the time she almost disrupted the Sunday morning service. In the midst of it she suddenly jumped to her feet, cried aloud, 'Godalmighty, I left my bread in the oven!' and went streaking up the aisle toward the door.
Dr. and Mrs. Mayo sometimes attended a public entertainment, church festival, or social together, but they went less often than Mrs. Mayo would have liked. When she was looking forward to some evening of amusement, perhaps already dressing for the occasion, frequently something more pressing would demand the doctor's attention and he would announce that he could not go. If the reason was professional, Mrs. Mayo did not object.
Those two forceful personalities did not always pull smoothly in double harness. It was well known to their close friends that for long periods of time they spoke to each other no more than necessary to keep the affairs of the household going and the children free from strain. Dr. Mayo was an obstinate man, by no means easy to get along with, and his wife had a mind of her own that she proposed to use.
It was Dr. Mayo's championship of the underdog in the mass that his wife could not approve. Her judgment was more balanced than his, her tolerant understanding deeper, and inclusive enough to take in the banker as well as the widow and orphans. She knew that some of the economic distress that sent her husband into a tirade against the wheat rings and the railroads was quite as much the fault of individual shiftlessness and bad management as of general conditions or the cussedness of the wealthy. Moreover, since she had to keep the family clothed and fed on the doctor's income, she was understandably cross when he went off for two weeks at a time on political campaigns and neglected the business that provided that income.
She had a good business head and knew the doctor's big practice could keep the family in comfort without strain. When Dr. Mayo set off for New York in the fall of 1869 he gave her his account books, saying she could collect enough of what his patients owed him to support the family while he was away. She undertook the job with alacrity, and never had the Mayos lived so well and so easily as they did that winter. Knowing that, Mrs. Mayo was exasperated when she had to struggle to make ends meet.
The stories of Dr. Mayo's houses in town and on the farm, of his trips, books, horses, carriages, his relatively generous contributions to civic projects, and his readiness to invest money in one venture or another, do not give the impression of insufficient funds. Yet Will and Charlie could not remember that their father ever had any ready money. The Mayos always had to practise economy in their daily living, and Dr. Mayo himself told Ignatius Donnelly that his practice of physic enabled him only to hang on to the world by the skin of his teeth. His activities were often financed on credit, and although all accounts agree that he always paid his bills, the horse might be dead before he got it paid for. The trouble was that no one had ever taught Dr. Mayo to make a budget and keep it balanced. He was as impulsive in spending money as in everything else.
At last his daughter Phœbe and later Gertrude's husband took over the bookkeeping and brought a measure of system into it. But they could not put system into the charges and collections. The doctor hated to set a fee and detested asking for money. He would have preferred the old way of the honorarium: 'I'll do the best job I can and you give me what it's worth to you.' Not until he was himself being pressed by some urgent need would he send out bills.
Tuesday, May 31, 1881, was Dr. Mayo's sixty-second birthday. His sentiment not being of the kind that makes much of birthdays, he went quietly about his ordinary routine. In the pleasant early evening, however, he was glad to oblige a friend who had asked him to take her riding for a breath of air after supper. As the fast-stepping grays were speeding the carriage back toward town, his companion decided she would like to stop for a chat with Mrs. Mayo before going home. So Dr. Mayo turned in at his own gate.
The place was ablaze with the light of torches, and a crowd of several hundred persons filled the yard and the porch. As the carriage drew abreast of them, there was a fanfare from a band, and a rush toward the buggy. Dr. Mayo's Rochester friends and patients had gathered to surprise him.
He was surprised, utterly. After he took in the situation and shook hands all around, one of the men stepped forward, called for silence, then addressed the doctor:—
I have been requested to assure you that this seeming raid upon your premises is one of a peaceful character, and that no injury to your person or to your property is contemplated. That our mission to your beautiful home this evening is one of love and respect for you is fully demonstrated by the smiling, happy faces that greet you on every side. . . .
The great majority of those present have at some period of their lives been your patients, and we wish now to thank you for your kindness and devotion then extended to us and for your skill in restoring us to the robust health that all present seem now to possess. . . .
For nearly a quarter of a century you have been our friend and physician, ever true to the trust reposed in you, and ever equal to any occasion. By night as well as by day, through darkness and storms, you have visited the poor and destitute sick in their cabins, from whom you never expected to receive any pecuniary remuneration, as freely and as promptly as you have visited those who were able to pay for your services. Through all these years of your patient and untiring labors to relieve the sick and the suffering you have never hesitated in the performance of the responsible duties of your profession.
Appreciating these and many other noble qualities of your nature, we thought this, the anniversary of your birth, the most fitting occasion to make some acknowledgment of the great service you have rendered this entire community. I, therefore, in the name and in behalf of those present, present to you these books as a token of our high regard for you as a kind and obliging neighbor, a faithful friend, and a trusted physician. . . .
There were five beautiful volumes, bound in morocco and gilt-edged, comprising a de luxe edition of Wilson and Bonaparte's Natural History of the Birds of the United States. (The newspaper revealed next day that they had cost one hundred and ten dollars.)
The little doctor was completely overcome.
VIII
'From the very beginning Charlie and I always went together. We were known as the Mayo boys. Anyone that picked on one of us had the two to contend with.'
From those words imagination can conjure a picture: there is Will, a slender boy with fair hair and blue eyes, a little lonely, wanting companionship; he is the older brother, slight but strong, active, spirited, able. And with him, in play and at their chores, is Charlie, short, stocky, with thick dark hair and big, soft brown eyes that no parent or teacher could withstand — an affectionate boy, not very strong.
To his family Charlie seemed quieter, more serious and studious, than Will. 'He was always reading or writing or making things,' his sister recalled. They were all proud of him, for he had a skill with things mechanical that astonished them all. Was there a stove, a pump, or a churn that didn't work? Charlie could fix it. Was a gadget wanted for some purpose in house or barn? Charlie would contrive it.
When the two brothers were in their early teens, Charlie persuaded their father to buy them a little steam engine that would turn wheels to do the family washing, cut wood, or work the well pump. But when the engine came, and forever thereafter, its working was an unfathomable mystery to Will. He would push and pull and pry, turn this screw and that one. To no avail. 'I could never make the cussed thing go.' Then Charlie would come and with a simple twist or two set it chugging. When repairs were needed, Charlie could take the engine apart, find and fix the trouble, and then put all the pieces in their proper places again. 'Absolutely magical' this ability seemed to Will.
In a day when schooling often stopped at three or four years of random attendance in an ungraded class, and at best seldom included more than eight years of rudimentary graded work, Will and Charlie Mayo were fortunate in the relatively excellent preparatory education their parents secured for them in the Rochester public schools and later in Niles Academy. Though who can say of what use it was to them? Charlie in particular was always an indifferent speller, impatient with insistence on anything more than a phonetic approximation. As for the end results in French and German, Dr. Will once admitted, in telling how he had kept up with medical publications, 'I had to depend on abstracts largely for the foreign literature. I spoke German very little, and read it and French too slowly to be of real value. In striving to understand I lost the purpose of the understanding.'
One ingredient in the education of Will and Charlie Mayo, however, has kept its identity. The impress of the training they got at home is still unmistakable. The brothers grew up in an atmosphere of books. 'The doctor had one weakness,' said Mrs. Mayo of her husband. 'It was for book agents. He knew and loved good books. Oh, many a time I planned to buy a dress for Trude or something for the boys or the house, only to have a book agent come to town and tip over my bucket of milk.'
The library of the Mayo home was the living room, walled with well-filled shelves from ceiling to floor. There were novels — Scott, Dickens, and the 'Leatherstocking Tales' of James Fenimore Cooper, which moved Dr. and Mrs. Mayo to reminiscences of their own experiences in the Sioux Outbreak in Minnesota.
Usually into the mixture of fact and fiction would come sooner or later the name of old Cut Nose, the wild warrior whose bones were still lying in the big iron kettle in the doctor's office. 'See, here they are.' Then, picking up the skull, 'Look how small his head was. But he was very tall. Here's the femur — see how long it is.' And thus, perhaps, the father began his sons' first lessons in human anatomy, for the boys learned their osteology from the skeleton of the erstwhile Indian fighter.
They were introduced to other sciences in the same natural, unforced way. Mrs. Mayo was a good, though selftaught, botanist and gave of her information to her sons while they worked together in the garden or rambled in the fields and woods along Bear Creek. Astronomy, too, the boys absorbed with enthusiasm under their mother's guidance, reading to clarify what they saw through the four-foot telescope Mrs. Mayo had put together and mounted on a tripod in the observatory that topped the Mayo farmhouse. Long hours of looking made the heavens ever after wear a friendly face for Will. When he had gathered the means to gratify any whim in building his house, he asked only that it have a tower like the one on the farm home of his youth.
Some physics and a good bit of chemistry the boys picked up from their father, who had never lost the early enthusiasm for those sciences imparted to him by the great John Dalton. Said Dr. Will: 'When my brother and I were small boys, he told us much about this tall, gaunt, awkward scholar, the keenness of his intelligence, his modesty, and how little it was realized in his day that the atomic theory was more than the vagary of a scientist.' From casual chats about such men, perhaps over test tube and burner in the crude little laboratory in a back room off the doctor's office, Will and Charlie learned something of the methods and manners of seientists. But they met the principles of science full face, in reasoned, defensive statement, during their high-school days, when their father set them to reading Darwin, Huxley, Haeckel, and Spencer.
Whether or not Dr. Mayo bought the farm home for the boys' sake, — 'to keep them away from other boys,' as he said later, there was plenty of work to keep them busy there. Will, however, would have none of it. Jay Neville, a young Irishman in charge of the farm, or the father set him to learn the trick of ploughing with a sulky plough. He learned that, but little more. One noon he came in from the field and firmly announced that he was through. He would prefer a job in the drugstore, and he was going into town to get one.
And he got his job in Geisinger and Newton's drugstore, in the rooms below his father's office. He began with menial tasks like sweeping out, washing bottles, and scrubbing the mortars and pestles, but he soon advanced to the position of prescription clerk. No special training in pharmacy was required then for compounding medicines: that was another of the skills acquired by apprenticeship. A year or two's experience in that line would be good for one who was to write prescriptions.
The hours on the job were long, from seven o'clock in the morning to six and perhaps nine o'clock in the evening. The pay was four dollars a week. With his first month's salary. Will did a service for Charlie. Clothes were handed down in the Mayo family, so that the one on top got the new ones. When the doctor's Prince Albert coat got shiny, Mrs. Mayo, with commendable thrift and the best of intentions, would cut it down for the boys. 'Charlie looked so funny in that coat, long-waisted, and with little tails. So I bought him a new suit, a store suit, and he was so happy.' Neither of the brothers ever forgot the pleasure they shared in that suit.
When Charlie finished school, he went to work in the drugstore too. 'Will had and I wanted to.'
IX
The Mayo boy's helped their father in his work and thus were learning medicine almost from their cradle days. They began by taking care of the horses, cleaning the office, and driving their father on his rounds. Will could remember having the responsibility for the horses when he was so small he had to climb up in the manger to put the bridle on the neck of one high-headed horse called Frank.
Said Charlie, 'As soon as school closed each day. Father had me come to the office; if he was delayed, I had to clean up some room in the office and then I drove the horse on the round of calls, taking up this work as my brother dropped it. Father said it saved him much time hitching and unhitching the horse: often he would have to go a block to find a hitching post. . . . It took until six o'clock or later to make his eight to fifteen calls.
In retrospect, both boys were grateful for the education by association that they got on these trips. Charlie went on: —
In the long drives of many miles into the country. Father talked about many things, for he was interested in everything: nature, botany, geology, and especially the chemistry of life. He often took me into the house with him to see patients, even when I was a boy.
Once when I had seen a patient with him several times, I said, 'He looked better today.'
I had noticed that Father peered intently at the patient's tongue, and put his finger on it, and at the side of it, not very cleanly, perhaps, but very effectually.
Father asked, ' You noticed his tongue was dry in the centre, and also at the sides?
'Yes,' I said.
'Well, he will be dead within twenty-four hours.'
Father said that a tongue which is dry on the upper surface is the sign of a serious condition; the patient may recover, but probably will be left with chronically poor health. When the tongue is dry on the upper surface, and at the sides as well, death is impending.
Just us neither Dr. Mayo nor his patients saw anything untoward in Mrs. Mayo's being called in to set bones and dose babies, so no one thought it queer or undignified for the father to press sons, and even daughters if the emergency was great, into service when a patient or some one of his members was to be held while a dislocation was reduced. Under this attitude Will and Charlie progressed gradually from washing windows and sweeping floors to rolling bandages, applying them, and the plasters and poultices used under them, helping to put on plaster casts, and other such jobs as would be done today by a hospital intern or an office nurse.
There is a story told about a young man who came to deliver produce of some kind to the Mayos. While he was there, Dr. Mayo came into the kitchen, noticed that the lad had a boil on his neck, whipped a knife from the case in his pocket, and lanced the boil, almost before the young man was aware of his intentions. Then Dr. Mayo went about other business, calling over his shoulder as he left, 'Will, come dress Bill's neck for him, will you ?
Transfer that episode to the office, where the doctor, busy with a queue of patients, would need help of the same sort, and it becomes clear how and why the Mayo boys acquired the minor skills of the doctor.
Of more importance than these was what eyes and ears took in while the work was going on. Again and again the boys heard the significant questions to be asked in taking a case history, saw the points to be looked into in a thorough physical examination, listened to the diagnosis and prescription that followed from the findings. Doubtless, when the patient had gone, they asked their father the why of the things he did. From frequent repetition they learned many of Dr. Mayo's tested principles of diagnosis and prognosis, which he often put in succinct, homely sayings they long remembered.
In going the rounds with their father, William and Charles Mayo got their first lessons in physical diagnosis, an early training of their eyes and ears and fingers to find the significant symptom and of their minds to read it aright. And to supplement his practical demonstrations Dr. Mayo, after the manner of preceptors, took from his shelves the old standbys, Gray's Anatomy and Holden's Anatomical Landmarks, insisting that the boys learn their contents, to give 'anatomical significance to physical examination.'
X
On one occasion that Will remembered, his father brought back a dramatic story to illustrate the new principle that anæsthesia had made possible for surgery. He had attended a clinic in New York at which James R. Wood and Sir John McCormick both operated. Wood was noted for his speed in operating, a quality to be appreciated when the surgeon did his work on conscious patients. McCormick was an English surgeon celebrated lor different qualities. Wood operated first, completing an amputation at the thigh in two minutes. The crowded amphitheatre echoed with applause. Then McCormick performed an equally difficult operation carefully and without haste, turning when he had finished to say quietly, 'Not how quickly but how well.'
From that same trip to New York, or perhaps from one a few years later to Europe, came a new impetus to Dr. Mayo's interest in microscopy. He returned home on a train that reached Rochester about nine o'clock in the morning. Will and Charlie drove down to meet him. In preparation for his coming the boys had made the office spickand-span and so were much pleased when he said be would like to go to the office before driving home for breakfast. After a word of commendation on the clean windows and floors, he picked up from the table the little old microscope and took it along out to the house.
At the breakfast table he distributed the presents he had brought, and then, placing the microscope on the table, he pulled from his pocket a circular describing a new model, the present he'd like to have for himself. It would do wonderful things, no gainsaying that, but it cost six hundred dollars, and there was no money left after his three months' trip. The only way he could buy the microscope was by putting a mortgage on the house. Mrs. Mayo's Scotch prudence balked a little at that. Four children, and the times so hard. Would they ever get a mortgage paid off? But finally she said, 'Well, William, if you could do better by the people with this new microscope and you really think you need it, we'll do it.'
They did it, and legend says it took the doctor ten years to pay off that mortgage. But Will was of the opinion that the circumstances under which the new microscope was bought helped to give him and Charlie an especially keen interest in its use. And the financial stringency was not so great as to prevent the doctor from adding to his library a new manual of histology, a book on section cutting, and one on the use of the microscope in clinical and pathological examinations.
He taught the boys how to fix in alcohol the tissues he removed at operations and how to cut and mount sections, technical procedures which at that time took several days. As they followed those steps with eager study of the results through the microscope, they were being introduced to microscopic pathology and chemistry in the embryonic stages of those sciences.
They were already acquainted with the rudiments of gross pathology. Dr. Mayo frequently took his sons along to watch the proceedings at autopsies. He had begun taking Will when the boy was so small that he could not see if he stood on the floor; so Dr. Mayo would set him up on the head of the table, where he would lean forward and hang onto the hair of the corpse to steady himself while he watched. Always on such occasions the doctor took care that the boys should see just what he did and what he found.
As in other phases of the work, watching grew into assisting. For Will the climax of this training came just a few months before he set out for medical school. One of his father's patients died, and, the disease having taken a perplexing course, the doctor decided to do a post-mortem. About nine o'clock in the evening he and Will started out to do the job. The night was gusty with storm winds; the way led across the river to an abandoned hotel, the Bradley House, in which the patient had lived alone as a sort of caretaker; the work had to be done by the light of a lantern.
Dr. Mayo had received a call just as they set out; so when the examination of the body was finished, about ten o'clock, he left Will to close the abdomen and take the pathological specimens to the office.
The boy would show no fear, but 'I can feel yet,' he wrote many years later, 'the weird atmosphere of that squeaky old house, with its long shadowy corridors, and I remember the struggle I had to complete the job and force myself to walk slowly to the front door. The creaking of the old hotel signboard swinging above the entrance as I stepped out was the last straw, and I made good speed down the street.' The dissecting room at medical school could hold no terrors after that.
Both Will and Charlie helped their father in his early abdominal operations, Will acting as his first assistant. There were a number of important odd jobs that Charlie could do. Dr. Mayo used silk and linen thread for tying off the blood vessels and closing the wound. It was Charlie's task to cut hanks of this thread into the desired lengths, coat them with a mixture of beeswax and shoemaker's wax, and then twist the strands into two-ply or four-ply ligatures and sutures. With these he would thread an assortment of needles, curved and Straight, stick them through the lapel of his coat, and stand alongside where his father could reach for the ones he wanted. In between times Charlie might be called on to heat certain of the instruments in the charcoal furnace or to stand behind Will and handle the sponges.
It was one time when he was serving in these capacities or, in another version, when he was peeking through the door to watch the operation — that the accident occurred which resulted in his becoming his father's anæsthetist while he was still in knee breeches, it is said. Since anæsthesia was still new enough for the layman to fear it, it was the custom to have some physician of established reputation give the anæsthetic, so as to disarm suspicion if anything untoward should Occur. On this occasion. Dr. Mayo's anæsthetist was a doctor well known in Rochester, a homeopath of wide practice and experience. He was a surgeon and had served as coroner for Olmsted County, but obviously he was not accustomed to major operations on a breathing, pulsing body.
Dr. Mayo made a small incision, inserted a trocar into the tumor, and, as the fluid contents drained out, caught them in a tub at hand for the purpose. Then, by means of clamps worked by thumbscrews, he began to pull the tissue of the growth out through the incision. The base of the tumor was pulled back and forth in the process, producing a peculiar sucking noise like that made 'by a cow's foot in the mud.' This was too much for the nerves of the anæsthetist. He fainted.
After a quick survey of the possibilities, Dr. Mayo kicked over a cracker box at the end of the sofa and called, 'Here, Charlie, you stand on this and give the anæsthetic.' 'He did it well, with perfect composure,' remembered Dr. Will, but Dr. Charlie added a few details: —
'When she stopped wiggling Father would tell me to slop, and when she started again I would drop some more. I did fine, but, like doctors called in to help another, I was looking at the operation and paying no attention to the patient.'
(To be continued)
With each twelve months of the Atlantic
THREE GREAT BOOKS OF THE YEAR