Gerald W. Johnson (p. 397) reminds us that franklin D. Roosevelt and Adolf Hitler came to power at almost precisely the same moment in 1933. 'Both,' he writes, 'took over countries economically in a state of collapse and visibly disintegrating socially. Both faced the problem of putting millions of idle men back to work immediately, and the even more urgent problem of putting some spirit into an apathetic and despairing people.' Today the champions confront each other, the President the champion of 'a Free People,'the Führer the champion of 'a Master Race.' Mr. Johnson is a historian, with biographies of Andrew Jackson and Randolph of Roanoke to his credit. His trenchant little volume, The Wasted Land, is must reading for anyone who wishes to have an understanding of the New South, and his editorials in the Baltimore Sun are quoted wherever that famous paper throws its beams.
A Russian pilot who eventually commanded the Russian Imperial pursuits in the Balkan area in the First World War, Major Alexander P. de Seversky (p. 408) is today an American by adoption and an aeronautical designer of undisputed brilliance. As a designer he has specialized in convoy fighters for the protection of bombers with an ever-increasing range. As a man of vision he foresees that day when stratosphere flying will have shattered once and for all the myth of American isolation.
Rabbi Harry J. Brevis (p. 417) of Buffalo contributes to this issue a Primer for the Blind as sensitive as it is illuminating. 'I was educated,' he writes, 'in the public schools of Detroit and at the University of Michigan. While practising law, blindness overtook me in my twenty-seventh year, and I decided to enter the ministry. I was graduated from the Jewish Institute of Religion in 1929 and shortly thereafter I was appointed Chaplain to the Blind of Greater New York by the New York Board of Jewish Ministers. In this post I served for six years. Asa result of my religious social work, I began to do research at Columbia University, first in relief laws for the blind and later in the entire field of social legislation.'
We have all wondered what life must be like in those danger zones of Southeastern England close to Dover and Plymouth which have been subjected to the daily pounding of artillery and bombers. The letters from an English spinster working her land with the assistance of one old farmhand named Toots tell the story with a fortitude and grim humor characteristic of Old England (p. 425).
The subject of our Atlantic Portrait for this month is Father Sill, a Churchman who built a school on a shoestring and incidentally showed other headmasters how to practise education and Christianity. The Reverend Bernard Iddings Bell (p. 429) shows us Pater's influence on his masters, his boys — and their parents.
John Mason Brown (p. 438) is the dramatic, critic of the New York Evening Post. His lectures on 'Broadway after Dark' have endeared him to audiences from coast to coast, and the Atlantic is delighted to have him reveal in our pages those perils of the platform which make public speaking the hazardous pastime it is. In this issue Mr. Brown shares with us the anguish of the Introduction. Next comes the Question Period.
A native son of Terre Haute, Indiana, and a graduate of Yale, class ol 1911, Duncan Aikman (p. 445) served his apprenticeship as a journalist on the Springfield Republican. Since then his assignments have taken him everywhere on the Western Hemisphere, with increasing concentration on the subject of our inter-American relations. Long trips to South America have acquainted him with those twenty republics which in one way or another will constitute our Southern Front.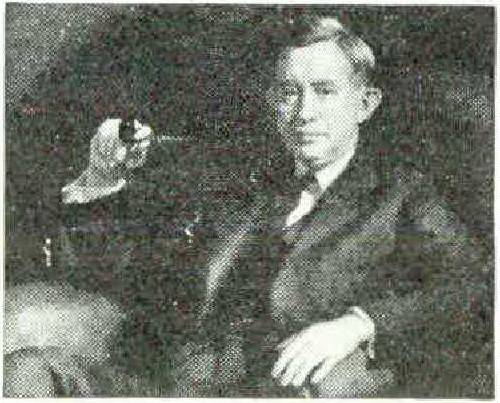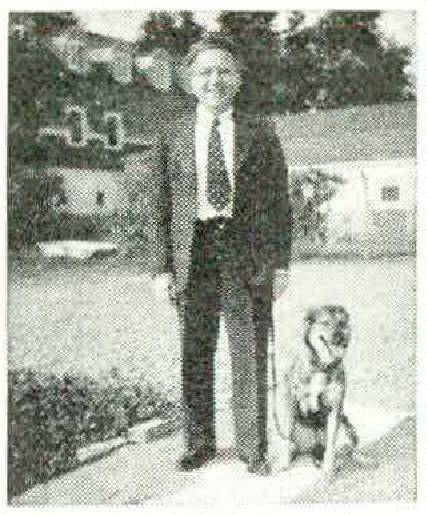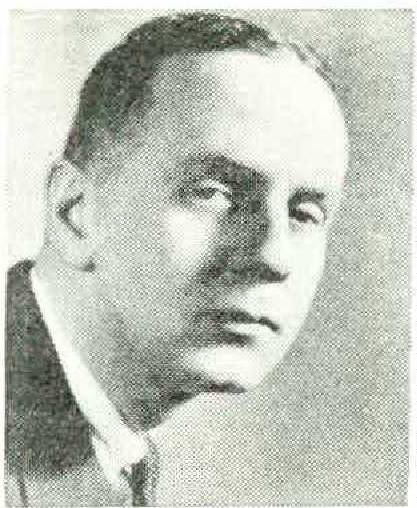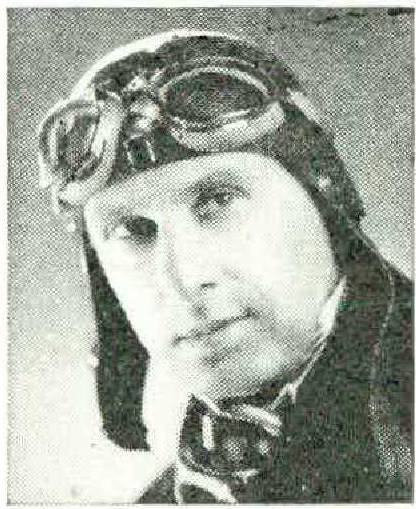 Periodically the Atlanlic will reserve space for the work of new American poets. A Tennessee farmer in whom the love of the soil is elemental, George Scarbrough (p. 454), now in his twenty-sixth year, has just received a fellowship to the University of the South, thanks to interest aroused by the publication of his early work in the Sewanee Review. After teaching English for twelve years at the Asheville School, North Carolina, Elliott Coleman (p. 455) has resigned his post in order to study for the ministry. He is the author of two volumes. Poems (1936) and An American in Augustland(1940). Randall Jarrell (p. 456) is a Southerner who teaches English at the University of Texas — and enjoys doing so — and who writes poetry and criticism when the spirit moves him. On the side he coaches tennis: his prize pupils were Morey and Pearl Lewis. Connecticut born. Virginia French (p. 457) graduated from Russell Sage College in 1938 and this past year has been studying at the University of Michigan, where she received a major Hopwood Award for Poetry.
Author and economist, Benjamin M. Selekman (p. 458) is a lecturer on urban industrial problems at the Harvard Business School, a member of the original Labor Board of New England, and the Executive Director of the Associated Jewish Philanthropies of Boston. His books include Employees Representation in Steel Works (1924), Postponing Strikes (1927), British Industry Today, with Sylvia K. Selekman (1929), and Law and Labor Relations (1936).
Ireland and America have contributed to the education of Mary Lavin (p. 464), who lives today on the outskirts of Dublin and whose short stories, when they were submitted in manuscript form to Lord Dunsany, won his instant commendation.
The best poet ever to be at the head of the Library of Congress. Archibald MacLeish (p. 477) has no patience with those Prophets of Doom whose jeremiads have enjoyed such popularity in America these past two decades.
Winner of the Nobel Prize in Physics, Arthur H. Compton (p. 482) is a distinguished American scientist who has worked unceasingly for the better understanding of Jews and Christians.
Readers who enjoy the flavor of Llewellyn Howland's (p. 487) 'Journey Cakes' in this issue will do well to reread his earlier contribution. 'Clambake,' which appeared in the July number.
E. M. Almedingen (p. 491), whose Atlantic $5000 prize autobiography will be published in early November, now lives in a small village in Shropshire, where she writes as an English citizen in a language which she has known since childhood.
The Contributors' Club for this issue contains the prize essay by Madge Morrison (p. 501), of Abilene, Texas, from the contest sponsored by the National Federation Womens Clubs; an ever-welcome contribution from Lord Dunsany (p. 503): a remarkable transcription of a Norwegian seaman's letter, by the English poet, Malcolm Boden Lowry (p. 501); and short poems by Carolyn Wilson Link (p. 503) and Louise Owen (p. 504).
The story of the Mayo Clinic and of the three Doctors Mayo who created it. is one which the editor has long endeavored to secure for Atlantic readers. That the story would be told sometime was certain, but because of their strict conformity to medical ethics neither the Doctors Mayo nor any of their staff could be persuaded to undertake it during the lifetime of the Mayo brothers. On their death, the wealth of source material was placed at the disposal of Helen Clapesattle (p. 505), a trained historian and editor of the University of Minnesota Press. We are privileged to publish portions of Miss Clapesattle's definitive biography, The Doctors Mayo.
Atlantic readers who chuckled over W. G. Morse's 'Pardon My Harvard Accent' in the September issue will wish to know that Mr. Morse's book, under the same title, has now been published by Farrar and Rinehart.