THE daughter of an English mother and a Russian father (a scientist in the days of the last Tsar), Miss E. M. Almedingen (p. 133) was Born in St. Petersburg in 1899. By the time she was old enough to enjoy life her parents had separated and her mother was battling desperately to maintain a preearious foothold in a city as ruthless as it was beautiful. As a growing girl, she knew the humiliation of poverty long before the Revolution closed in upon her family, and it was this experience that enabled her to live by her courage and her wit where others were helpless. Miss Almedingen's autobiography, the story of those who have no choice but to stay and live through a world in collapse, has just been awarded the Atlantic $5000 Nonfiction Prize. From it we have been privileged to draw a series of chapters for this and subsequent issues.
In our June and July numbers Albert Jay Nock contributed his essay on 'The Jewish Problem in America.'
The Atlantic asked Mr. Nock to record as objectively as he could the impressions in the mind of an intelligent Gentile as he studies the problem. We now turn to a leading American who is also a Jew to take up the argument where Mr. Nock left off. A New Yorker born and bred, James Marshall (p. 144) is the son of Louis Marshall and an eminent jurist in his own right. A member of the firm of Marshall, Bratter and Seligson. he has served as president of the New York State Training School for boys, was a member of the New York City Charter Commission of 1931, and has been president of the New York City Board of Education since 1938.
With the first six months of this crucial year behind us, it is well to take stock of what has been gained and lost in that time. When Hitler turned east toward Russia, the Atlantic turned straight to Captain William D. Puleston (p. 150), former Chief of our Naval Intelligence, for an analysis of what this move portends to England, Japan, and the United States. In his paper Captain Puleston does not in any way commit the Navy Department. He is the author of a standard life of Mahan, and his recent volume, The Armed Farces of the Pacific, is a remarkably able presentation of our naval strategy in the West.
William Rose Benét (p. 156)
has just completed a novel in verse which will shortly be published in book form. Reading it in manuscript, the Atlantic's editors came upon a lyric that will speak for those who have been looking at their young people with a fresh concern.
English born, Dr. Miles Atkinson (p. 157) took his degree from the Royal College of Physicians in 1917, and in 1920 joined the faculty of the University of London Medical School. He moved his private practice to this country in 1938, and is today visiting surgeon at the New York Hospital.
Shortly after the British action at Taranto, the Atlantic cabled to an old friend in London, 'Bartimeus' (p. 165) by name, asking him to prepare for us a story of that swift and heroic engagement. The narrative now lies before you.
Six months ago the Atlantic joined with the American Institute of Architects in offering awards for those essays which would best, emphasize the importance of the Fine Arts in America. The first prize was awarded to John A. Kouwenhoven (p. 175).
His paper, as he tells us, ' grew out of work done with a group of students at Bennington College during the past two years, and owes a great deal to my colleague and friend, Karl Polanyi, and to my wife.' Mr. Kouwenhoven was horn in Yonkers, New York, in 1909, holds degrees from Wesleyan University and Columbia, and has taught at the Harvey School, at Columbia, and at Bennington. The second prize has been awarded to George Boas of Johns Hopkins University for his paper, 'Art in Education,'and Honorable Mention to Mildred Whitcomb of Chicago, Illinois.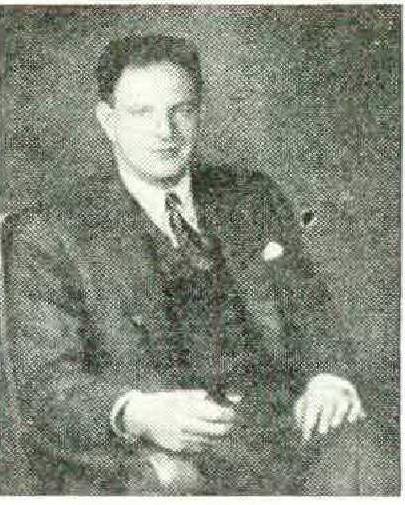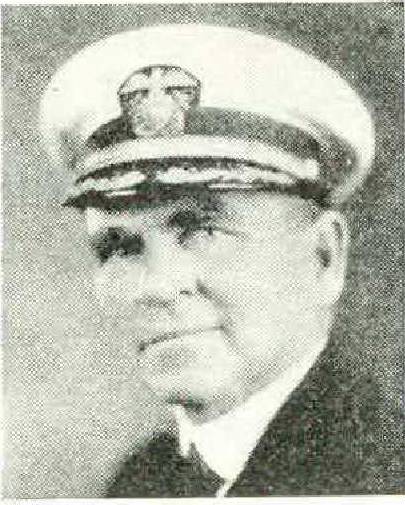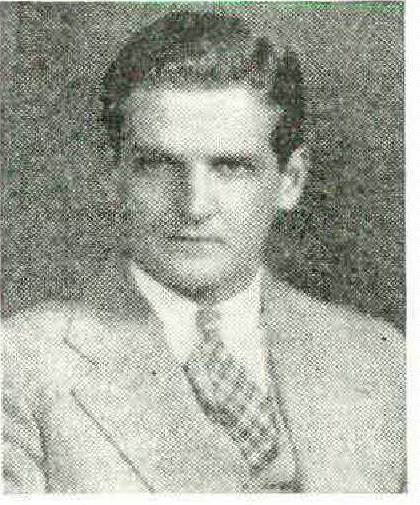 From a contributor who prefers to be Anonymous (p. 181) we have received a Prayer for Today. Readers may have single copies as long as the supply of reprints lasts.
At no Commencement since 1918 have the Seniors been so harangued as they were this June — but what was going on in the minds of the listeners? To answer that question the Atlantic invited twelve of our ablest college editors (p. 182) to state candidly what they thought of their Commencement exercises this June.
A native of St. Albans, Vermont,
Frances Frost (p. 193) divides her time between the Northeast Coast and the Green Hills.
Dramatic critic of the London Times and an English author whose novels — The Fountain, Sparkenbroke, and The Voyage — have been widely read in this country, Charles Morgan (p. 194) reminds us how imperative it is to keep the real France alive.
At our insistence, Donald Culross Peattie (p. 200) has drawn the portrait. of Dr. Austen Fox Riggs, a friend to whom many turned in distress, a doctor who, seeing his own career jeopardized by illness, cured himself—and then cured others.
The highlands of western Kentucky are the home place of Jesse Stuart (p. 207), whose volumes of pastoral poems, Man with a Bull-Tongue Plow, and short stories, Head O'W-Hollow, and whose autobiography, Beyond Dark Hills, mark him as one of the most invigorating young writers in the South today.
Music comes first to Margaret Kennedy (p. 208), and fiction second.
Born in London in 1896 and educated at Somerville College, Oxford, Miss Kennedy published in her twenty-ninth year a novel, The Constant Nymph, which found many readers here and in her own country.
'Two hundred and fifty thousand persons — sober, conservative, middle-class men and women, writes David L. Cohn (p. 212), 'have banded together in the Citizens' Fact Finding Movement of Georgia, and they are determined to know the truth about themselves, however much that truth may hurt.' This Fact Finding Movement has set an example which every community would do well to emulate.
Says Frank Sullivan (p. 220), 'My life during I he past few years has consisted of a series of migrations in reverse, between New york and Saratoga Springs. When the robins go north I come south, and when they go south 1 go north to Saratoga, not because I dislike robins, but because I like Adiron-
dack — or white — winters, and I like New York in the spring and early summer. I work in both places, unwillingly. My office is in my hat. In collecting the data for the radiocommercials clichés article for the Atlantic I sat glued to a radio in Saratoga for days, drove my aged sister frantic by turning on all the commercials and turning off the programs proper, and unsettled my own none too robust reason.'
Wife of an American but a Londoner herself, Cecily Carter Goodhart (p. 223) is a graduate of Cambridge University who, having seen her three sons safely off to America, rolled up her sleeves and worked harder than ever to strengthen — perhaps 'fortify' is the word—the neighborhood of Toynbee Hall.
M. A. DeWolfe Howe (p. 228) is a Boston biographer with many genial volumes to his credit, chief of them Memories of a Hostess and Barrett Wendell and His Letters (Pulitzer Prize for Biography, 1924). From his autobiography, A Venture in Remembrance, the Atlantic has selected his refreshing recollections of Beacon Hill.
'In college,' says Margaret Leech (p. 211), 'I had a wonderful history teacher who gave me a taste for research, and it had a belated development under the stimulus of Mr. Cass Canfield of Harpers.' The college was Vassar, from which Miss Leech took her A B. in 1915, and the stimulus took the form of a definite suggestion made some five years ago that she collect from letters, diaries, old newspapers and memoirs, every telling fact she could find about the life in our national capital at the time of the Civil War. Reveille in Washington was the result — which, after its serialization in the Atlantic, is to be the Bookof-the-Month Club selection for September.