IT is as clear as daylight that the success or failure of our defense effort will be determined by the morale of the American people. That Hitler has never minimized this element of victory is evident from the skill and persistence with which the German agents have waged the battle of the mind in the European countries that were later overwhelmed by the German army.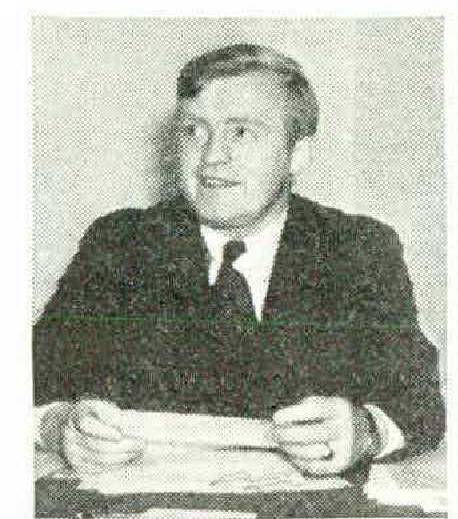 No American citizen is better equipped to identify the German technique of propaganda than Carl Joachim Friedrich (p. 661), who was born in GernVmy and took his Ph.D. at Heidelberg in 1926. He first came to this country in that year, and shortly thereafter was appointed a lecturer in government at Harvard University. Since 1938 he has been professor of government in the Graduate School of Business Administration.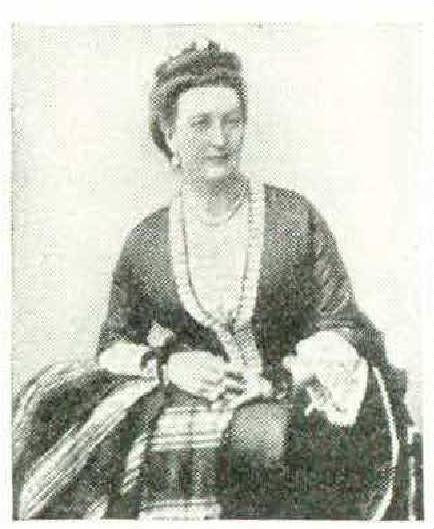 In a letter to the Editor, Francis Vivian Drake (p. 673) wrote as follows: 'Production figures for 1941 and 1912 show that we are planning to construct 29,000 war planes, of which 11,500 will be bombers; this leaves 17,500 non-bombers, of which the majority will be pursuit types. I believe that these plans will give us nothing like the striking force which we need, both for our own defense and for the assistance of Britain. In short, unless the air program is radically altered, we shall find ourselves within the next eighteen, months spending over two billion dollars on small planes which we have no means of getting to England and very little likelihood of using ourselves.'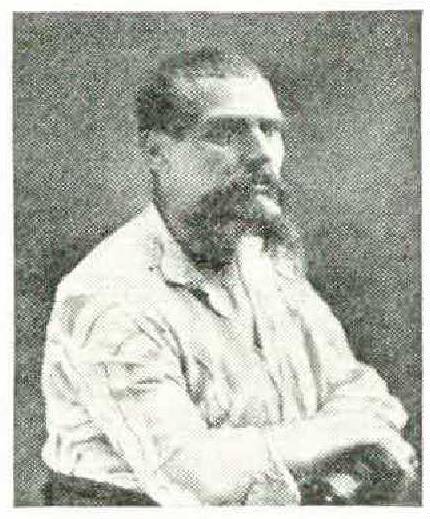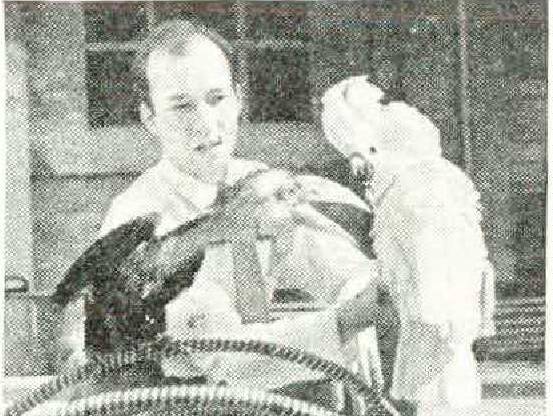 Mr. Drake speaks with a close knowledge of aviation but with no affiliation whatever in the industry. He has been a pilot for twenty-six years, earning his wings as a pursuit pilot in the R. A. F. in 1915. Toward the end of the First World War he came to this country on loan as an instructor. As a young man he studied aerodynamics under Handley Page. Since then he has flown all over the United States, South America, and most of Europe. American business claimed him shortly after the war. He became a naturalized American and is today the head of a chemical corporation with headquarters in Wisconsin.
No one has challenged Anne Morrow Lindbergh's (p. 681) ability to describe man's conquest of the air. But when, in The Wave of the Future, she had the temerity to discuss the possible destiny of this country, her critics were many and furious. Her Reaffirmation, which we publish in this issue, will reconcile some opponents and disappoint others.
Cleveland Amory (p. 687), now in his twenty-fourth year, was president of the Harvard Crimson in 1939. Following his graduation he served for a short time as a reporter on the Nashua, N. H., Telegraph and was then called to Philadelphia to become an editorial associate of the Saturday Evening Post. He is now in the Army, and his paper, which was written 'after hours' in Washington, comes as a trenchant rejoinder to Stewart Alsop's challenge, 'Wanted: A Faith to Fight For.'
Dillon Ripley (p. 690), who concentrated in the field of biology, found on his graduation from Yale in 1936 that he had plenty of excuses to go abroad. He was a member of the Denison-Crockett Expedition in 1936 and continued his field work in Dutch New Guinea until 1938. Then, after a brief interval for home leave, he set forth on a second expedition, this time to Sumatra. He tells us that a jungle fowl can be one of the most cussed animals in captivity, especially if you are trying to keep her aboard ship.
Editor of the Freeman in its heyday, biographer of Thomas Jefferson and François Rabelais, author of critical volumes dealing with education and collectivism in the United States, Albert JayNock (p. 699) is a philosopher, a skeptic, and a man of letters who, at our instigation, opens the discussion of a subject of vital importance to every conscientious citizen — the Jewish Problem in the United States.
Jesse Stuart (p. 706) is a mountaineer and a poet who writes with the vigor, the love of kinship and country, characteristic of the Kentucky highlands. Those who have not done so should be sure to read his volume of poetry, Man with a Bull-Tongue Plow, and his autobiography, Beyond Dark Hills.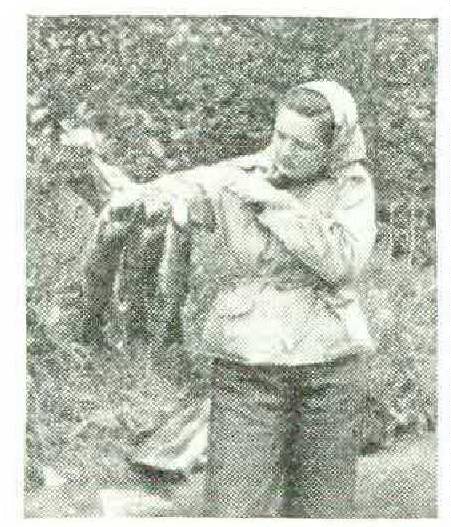 The Atlantic takes pride in Eudora Welty (p. 707), a young Mississippian three of whose short stories have appeared in our columns since the first of this year. You will appreciate the breadth and understanding in her work if you pause to compare ' A Worn Path' (February), 'Why I Live at the P.O.' (April), and now 'Powerhouse.' A volume of her short stories is expected from the press this August.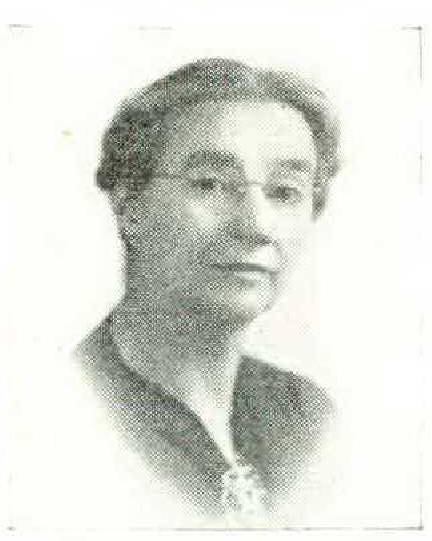 Now on a leave of absence to write and travel, Edith Ronald Mirrielees (p. 714) is beginning her fourth decade as a member of the faculty at Leland Stanford University. As a professor of English, Miss Mirrielees has had a full-time job instructing students in her held of special interest, the short story. In addition she has found time to write four books and more than a score of articles and stories. Since the First World War, her interests outside the academic world have settled in the United States Indian Service, where she has been of invaluable aid in reorganizing the government's Indian school system.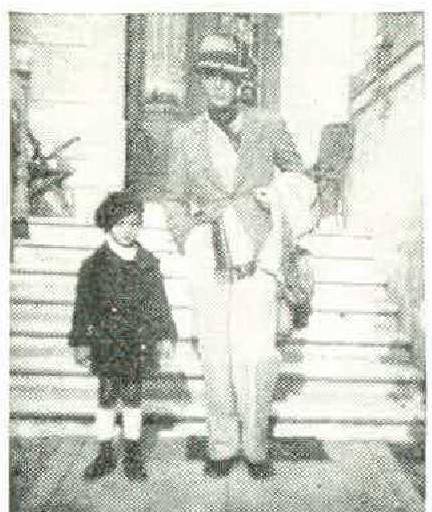 Eleanor Wells (p. 723) contributes her first poem to the magazine less than a year after her graduation from Wheaton College, Norton, Massachusetts. Since last June, she tells us, she has taken a secretarial course, worked in a bookstore in New York City, and spent two months in Vermont, writing a book about Jamaica, B. W. I., where she lived when she was a little girl.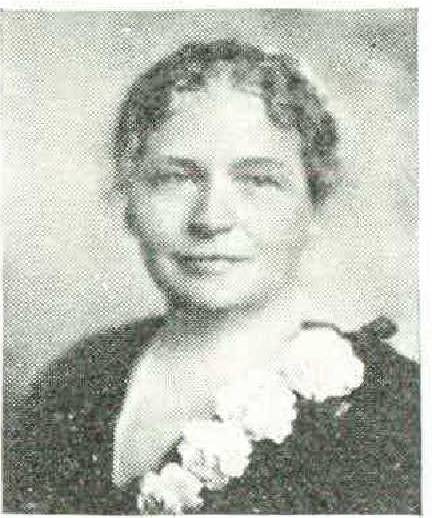 Love is the best possible distraction for a world in arms, especially if the story involved is as remarkable as the courtship and eventual marriage of Richard Burton and Isabel Arundel. The opening chapters, which appeared in the May issue, and the present installment have been drawn from Sir Richard Burton's Wife, a biography by Jean Burton (p. 725) to be published this summer by Alfred A. Knopf, from which the accoming pictures are taken.
Vladimir Nabokov (p. 737) was born in St. Petersburg on April 23, 1899. His grandfather was Minister of Justice to Alexander II and Alexander III. his father a statesman of the Liberal group, a professor of criminal law and a member of the First Russian Parliament. After leaving Russia in 1919, Mr. Nabokov went to Cambridge University, where in 1922 he took a 'first-class' degree in foreign languages. From 1922 to 1937 he lived in Berlin, writing short stories and novels in Russian, teaching languages to private pupils, lecturing on literary subjects in Paris, London, and Brussels. 'Cloud, Castle, Lake' was translated from the Russian by P. A. Pertzoff and the author.
The Atlantic looks forward to publishing in book form the essays of H. M. Tomlinson (p. 742) in which he has recorded in valiant and Elizabethan prose the assault by air on England and the fusing of the British people.
At the invitation of the Atlantic,Charles R. Codman (p. 750) and his wife flew West to see for themselves the vineyards and viniculture which are now bringing to California wines the respect in this country which they have long deserved.
President Emeritus of Harvard, A. Lawrence Lowell (p. 757) speaks out in defense of the classics.
Harriet Duff Phillips (p. 764), of Pittsburgh, Pennsylvania, received the Atlantic Award in Region I for her essay submitted in the competition sponsored by the General Federation of Women's Clubs.
For its next serial the Atlantic is happy to turn to Margaret Leech (p. 769). Miss Leech studied at Vassar, Class of 1915. In 1927 she collaborated with Heywood Broun in writing the biography of Anthony Comstock. Five years ago at the urging of Cass Canfield, president of Harper and Brothers, she embarked upon her most ambitious book, the dayto-day story of life in our national capital when this country was passing through the heartbreaking ordeal of the Civil War.