WHEN the world seems on the verge of going to pot, it is good to he reminded that there are still things worth living for. It is not loo much to say that the courtship and marriage of Richard Burton and Isabel Arundel are the greatest love story of the past century. She was the impecunious daughter of an ancient (Catholic family in England. He was an adventurer to the fart hest corners of the earth, whose books had thrown first the British army and then the British public into an uproar.
When she was sixteen, Isabel had her horoscope east by the gypsy, Hagar Burton: 'You will cross the sea, and be in the same town with your Destiny and know it not. Every obstacle will rise up against you, and such a combination of circumstances that it will require all your courage, energy and intelligence to meet them.
. . . You will bear the name of our tribe, and be right proud of it. You will be as we are, but far greater than we. Your life is all wandering, change, and adventure. One Soul in two bodies in life or death, never long apart. Show this to the man you take for your husband.' When she was nineteen. she met Richard Burton momentarily in Boulogne. Her strict Victorian upbringing forbade any intimacy, but Isabel marked him down on the spot as her own. And for the next seven years she lived with the single determination that, when they next met, wild horses could not keep them apart . Such is the beginning of a love story which has been told in glowing detail by Jean Burton (p. 529), a Canadian and, with Sir Richard Burton, a collateral descendant of the celebrated Robert Burton. In this and the next, two issues, the Atlantic has been privileged to print chapters from tier biography, Sir Richard Burton's U ife, which will be published in book form by Alfred V. Knopf. The photograph we print is from a painting by Louis Desanges, reproduced by permission of the Committee, Central Library. Camberwell.
The son of William Allen White, and therefore a native of Emporia, Kansas, W. L. White (p. 512) has made a name for himself as an American correspondent whose graphic dispatches have come hy air and cable from the war in Finland and, more lately, in England. Mr. White has returned recently from the British Isles, bringing with him a blueprint which may perhaps have given Hitler pause.
A contributor and for several happy years an associate editor of the Atlantic, Charles Kumforct Walker (p. 548) was born in Concord, New Hampshire, wit hin tliirty yards of the State House. Asa boy became under John Winant's spell in St. Paul's School, and from that day to this he has followed with affectionate regard the career of that young Republican who blazed his own trail, irrespective of party lines. In a very real sense indeed 'Gil' Winant is today our ambassador extraordinaire to the Court of St . James's.
Wisconsin born and bred, Sumner H. Slichter (p. 555) took his A. B. and M. A. at the University of Wisconsin and his Ph. D. at the University of ChicagoFor the past decade he has been Professor of Business Economies at the Harvard Business School, and an expert whose judgment on the relations between industry and labor lias been widely respected.
A little over a year ago the daughter of an Atlantic contributor — in her twenties, and a married woman — walked out of her home, and vanished without a trace. In his efforts to get in touch with her, Her Father (p. 561) has addressed to her an open let ter whose truth and deep feeling will make every modern parent consider afresh his own relations with his children.
Two years ago Louise McNeill (p. 572) received an Atlantic award for a poem she had written as a student at. Southwestern College, Winfield. Kansas. This month we publish with pride four of her new Ivrics. Miss McNeill was born in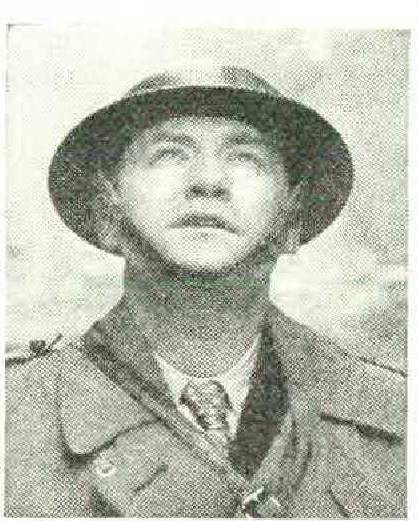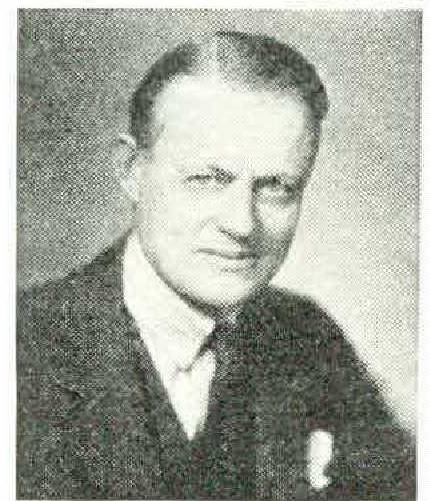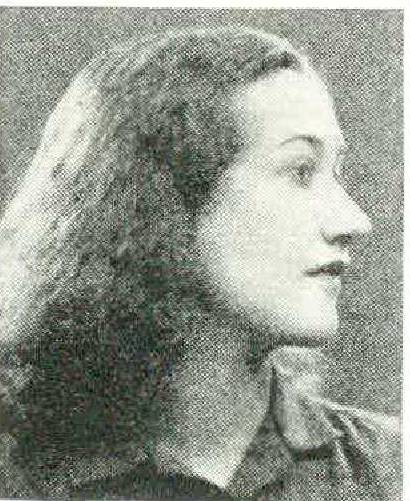 the West Virginia mountains, educated in rural schools and, as she says, 'in eight colleges,' taught country school, worked on a paper, and took her M. A. at Miami University. Today she is married to Huger W . Peace of Ashlield. Alassachusetts. She has a lbur-months-old son and a novel nearing completion.
Author of The Country kitchen, Home Grown, and Gabriel's Search, Della T. Lutes (p. 574) needs no introduction to our readers. She cooks the best food in American fiction today.
During his service as Curator of the Meman Foundation, Archibald MacLeish (p. 582) — who is. incidentally, an Eli — made a firsthand survey to determine whether there is in the Harvard of today enough resilience and adaptability to meet the obligations of the future.
V graduate of Yale, class of 1026. Stewart Alsop (p. 594) speaks for that generation who were educated during the depression and are now of draft age. They once looked to Alarxism as the Open Sesame for the future. Now, completely disillusioned on that score, they are searching for a new faith.
Today Donald Giilross Peattie (p. 508) is one of the most articulate naturalists in the l nited States. But hack in his twenties, shortly after his graduation from Harvard (class of 1022), he was working as a galley slave for a New York publisher — and how he hankered for the out-of-doors! Mis story of what, a half-starved naturalist can do in a city is one to be read in the spring.
When Hitler took over Austria, incredible as it may seem, there were many Viennese who had no fear of what was to come. One of them was a doctor of international reputation. True, he was one-eighth Jew, but he and his wife, an ' Aryan.' had been Catholic since birth, and in addition his standing in the field of medicine gave him a feeling of security. Not until lie was within the wire of the concentration camp did he realize what he was up against. Then, with bare hands, luminal, and rope, he set himself to organize as much of a hospital as was possible within those anguished walls. Now, in the sanctuary of America, the Doctor's Wife (p. 605) tells the story as she had it from her husband after his release.
James Norman Hall (p. 611) and his literary partner, Charles NordhofT, are today at work on a new historical novel scheduled for publication in the fall of this year. They do their writing in California, but Mr. Hall s thoughts still go back to t Hat island serenity which they enjoyed for twenty years in Tahiti.
From White Rear Lake, Minnesota, Richardson Okie (p. 616) sends us a short story which lie wrote in collaboration with Thucydides. After graduating from Princeton in 1929, Mr. Okie went to work for a New England textile firm. Seven years later he left that job to study chemistry at the l Diversity of Minnesota. Since then he has been engaged independently in writing and in research. 'AN hen (ireek Met Creek' was written two years ago; the Atlantic editors saw it once — and turned it down. They saw it again after the Italian invasion of Greece, and changed their minds.
Dean of Queen's College, Ontario, A. L. Clark (p. 623) is a Canadian who knows how to llirt with that most capricious of women, Lady Luck. Poker players, bridge players, and those who roll I hr hones had better read his article and take warning.
The place of honor in the Contributors' Club this month is accorded to Janet Maxtone Graham (p. 633), an Knglish refugee in her thirteenth year now studying at All. Kisco, N. Y.
Modesty aside, the Atlantic believes tlinl Flack I.atnhand Grey Falcon by Rebecca West (p. 627) is the most opportune serial appearing in any periodical this spring. In her graphic and beautifully authentic story of A ugoslavia, Miss West has described those forces which at the eleventh hour rejected I hr pact with the Axis, turned out the Regent Prince Paul, and, burying the local differences of Croat and Serb, united the country its army and its boyish king. I his book goes far to answer that crucial question, Why is it that the Balkan peoples have dwelt for generations upon the Powder Keg of Europe? Some readers have asked for an explanation of the title. I he Grey Falcon, of course, comes from the coat of arms of Yugoslavia. The Black Lamb makes his appearance in Ibis installment.