COINCIDENT with Herr Hitler's announcement of the new submarine warfare, there arrived in Boston a manuscript from a retired English sea captain, 'Bartimeus' (p. 397). In his story he takes you into the confidence of the British Navy and into the depths with an English submarine. East August the Atlantic received from 'Bartimeus' what it believes to be the most graphic story yet written of the Beaches of Dunkirk.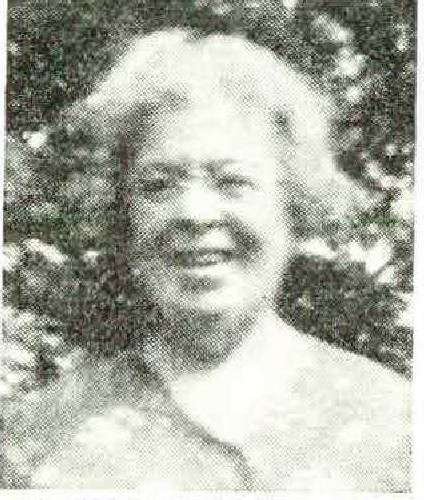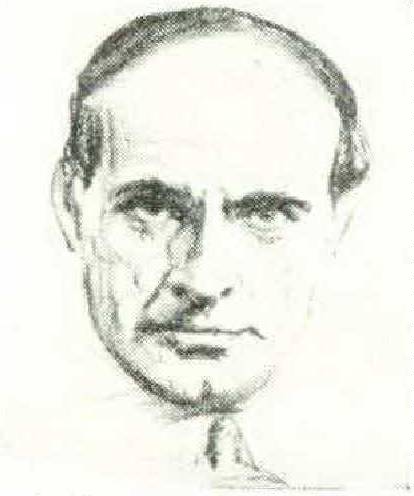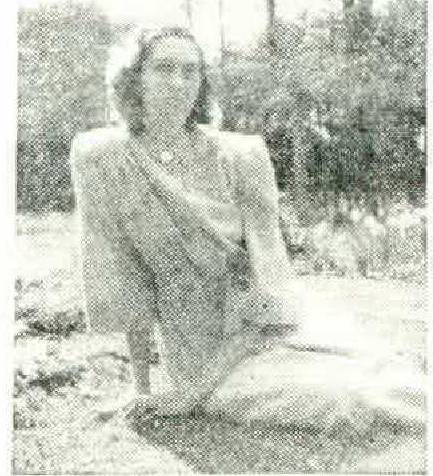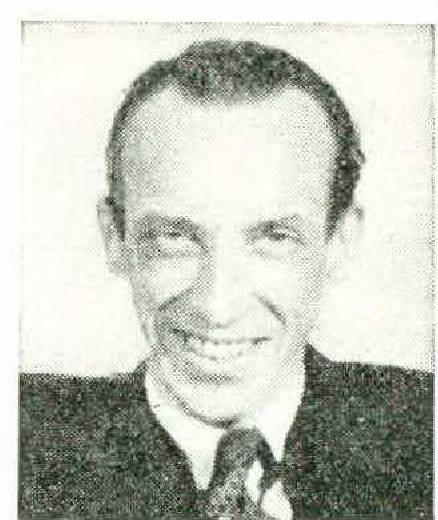 The example of the 'Aussies' has inspired David L. Cohn (p. 405), who urges us to stop talking, come to a decision, and know our own strength.
A Frenchman equally at home in his native tongue and in English, Raoul de Roussy do Sales (p. 108) was for many years the Ameriean representative of Paris-Soir and diplomatic correspondent of Havas. On June 16 last he became, in a manner of speaking, a man without a country, and in his present paper he speaks for the many Frenchmen who have lost both morally and physically the country of their allegiance. Lost— that is, temporarily.
In this issue the Atlantic publishes a fragment from the autobiography of H. A. L. Fisher (p. 416)—specimen pages of a book which we had hoped to publish in its entirety. On his graduation from Oxford, Mr. Fisher went to Paris to study under Renan and Taine, and as a young man he saw the capital of the world as it then was at high noon, before scandal, corruption, and the exhaustion of war had undermined its way of life. From his studies Mr. Fisher went on to become the VicoChancellor of Sheffield University and then Warden of New College, Oxford; President of the Board of Education; President of the British Academy; and Governor of BBC. He died in 1940.
Readers whose faith has been shaken in these days of anxiety do well to turn to Winifred Kirkland (p. 424), who reaffirms in these words her belief in immortality; 'Two great present-day men of God will always come first to my mind when I use the word "Christian " — Henry Hodgkin and Wilfred Grenfell. They are not mere names to me — I saw and knew them both. I am to be excused if I cannot lightly share the current easy denial of an unseen world when I have watched such men believe and live their immortality/ Miss Kirkland is the author of a series of memorable papers for the Atlantic, including'Star in the East' (December 1937) and 'The' Man Who Gave Us Christmas' (December 1939).
Spanish essayist and philosopher, born in Madrid, José Ortega y Gasset (p. 132) held the chair of metaphysics at t he University of Madrid from 1914 until the civil war. The author of many volumes, prophetic and philosophical, he is best known in this country for bis Revolt of the Masses, a book which foretold in no uncertain terms thestruggle between the Mass Man and the Class Man in Europe.
We predict that the short stories of Eudora Welly (p. 113) will be the talk of the' town before this year is over. Headers wishing to see more of Miss Welity's work should turn to the Atlantic for February 1941.
Son of a pioneer editor in Colorado, Thomas Hornsby Ferril (p. 451) is a native of Denver, the author of two hooks of verse, High Passage anel Westering, and the winner of live national poetry awards. Says Carl Sandburg, 'To me he' is the most eminent anel significant citizen of Colorado. The epiestion of whether America can be herself culturally is involved in his work. He knows his own direction better than Ameriea knows hers.'
In 1927 Gilbert Seldcs (p. 453) witnessed his first television experiments, and from that time forward he followed with close interest the developments of this new medium. After careful study he published in the Atlantic a critical paper entitled 'The Errors of Television' (May 1937), in which he urged that television's unavoidable mistakes he made in the laboratory rather than on the air when the programs were in the process of presentation. Shortly thereafter he was invited to become the program director for the recently organized television department of CBS. In his present paper he gives a lucid explanation of the three major experiments, 'facsimile broadcasting,' ' frequency modulation,'and television of true color, and what they will mean to the radio and to the listener.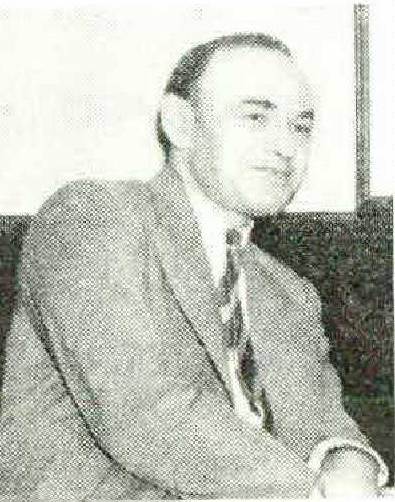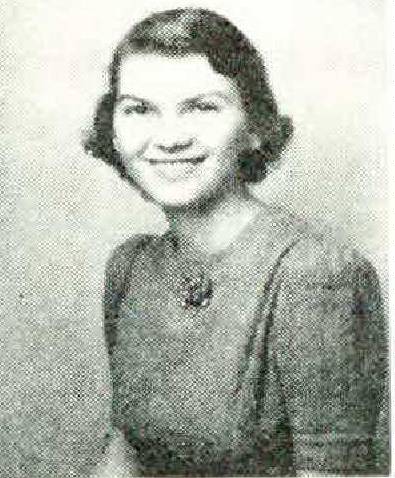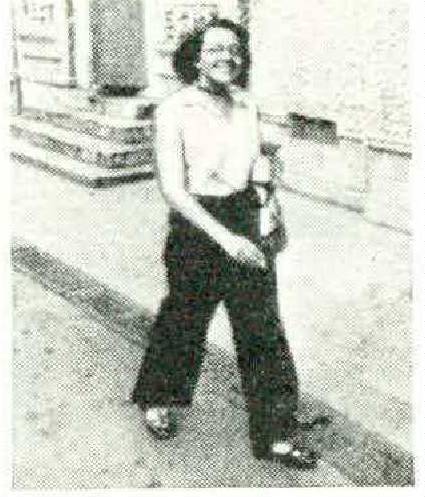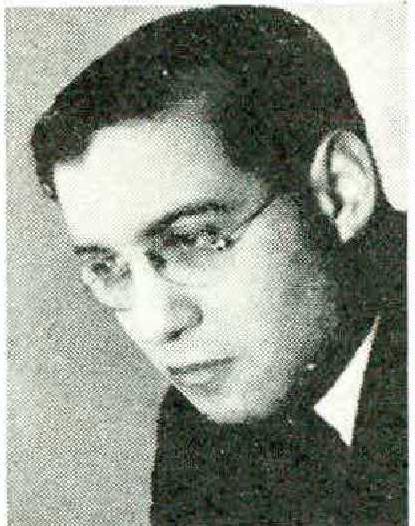 Now in his thirty-third year, Peter F. Drucker (p. 462) is the author of The End of Economic Man and professor of social science at Sarah Law - rence College. For more than a decade he has been identified as an authority on affairs in the Balkans and Near East, first as a newspaper correspondent. and later as a correspondent for one of the leading banking houses in London.
Freda Utley (p. 470) took her M.A. at London University and in 1928 resigned her research fellowship at the London School of Economics in order to marry a Russian. With him she lived in the USSR from 1930 to 1936. Then he was arrested and sent to prison without trial. Never having been allowed to communicate with him or know his fate, she has concluded that he died in the Arctic concentration camp to which he was sent. She went to the war zone in China in 1938 as correspondent of the London News Chronicle, and then, after rescuing her son from Russia, she took up her residence in the United States.
A peripatetic philosopher, Albert Jay Nock (p. 478), having heard that there really was a Utopia in America, went down to the Amish communities in Pennsylvania to see for himself. In his delightful article he points out bucolic beatitudes which one will never find in Greenwich Village.
For our poems for spring we turn first to May Sarton (pp. 485 and 487), Cambridge born and bred, who set off four months ago on a trip of selfedification which will carry her to most of the high points in this country.
Margaret McGovern (p. 486) brings to us from Liverpool, England, the talent which she is making memorable in her verse.
Teacher of English composition and modern poetry at Tufts, John Holmes (p. 486) is, in his spare time, editor of the Tuftonian, a critic on the staff of the Boston Transcript — and father of a four-and-a-half-year-old son.
Theodore Spencer (p. 488), Elizabethan scholar and professor of English at Harvard, is the author of a new volume of poems, The Paradox in the Circle, which will be published this spring.
A native of Knoxville, Tennessee, who was educated in the public schools there and then in the State University. Frances Eisenberg (p. 489) is a schoolteacher who. as she tells us, writes by fits and starts in the evenings. 'I feel very seriously about writing,'she adds, 'and about life in general, but when I get all set to turn out a story with social implications I am suddenly seized with an idea, like this about the hero, and the tiling haunts me until I write it to get rid of it. Whether this is fortunate or unfortunate I don't know. Of late I have appeared in the New Yorker, Story — and the Atlantc.'
The Dean of English essayists, H. M. Tomlinson (p. 493) from the security of his shelter sends us the fifth of his papers written at the London front. Readers will remember the opening essay of the series, ' The Cliffs of England Stand,' which has been reprinted many times since its publication in the Atlantic for October 1940.
(ierman novelist and dramatist now living in exile, Lion Feuchtwanger (p. 500) addresses an open letter to those actors in Berlin, once friends of his, who have turned his novel Power into an attack upon the Jews.
Why is it that the Balkan peoples have lived for centuries on the Powder Keg of Europe? Why is it that their passions, once kindled, have spread to people as remote as the English and ourselves? These were the questions which Rebecca West (p. 505) set out to answer for herself when, in 1936-1937, she and her husband made their thoughtful visit to the Balkan Peninsula. One of the leading women writers of our time, Miss West reaches a high point with this true story which annihilates time and distance.