THESE are the major tasks which confront us as the new Congress goes into action: the clarification of our foreign policy in Europe and the Far East, the speeding up of our defense program, and the reliable calculation of our fiscal affairs. In this number the Atlantic calls forth expert testimony on each of these issues.
In 1923 Great Britain began to spend some eighty million dollars by way of converting Singapore into its Gibraltar of the East. Ernest O. Hauser (p. 133), who has lived for years in China and Japan, now brings home the meaning of Singapore to even the most inland American with words that leave no doubt as to how and why that exotic island may be involved in our foreign policy.
For thirteen years James R. Young (p. 139) served in Japan as newspaper correspondent and editor. For ten of those years he was head of the Tokyo Bureau of the International News Service and manager of the Japan Advertiser, an English newspaper. Early in 1940, on a tour of the Chinese front, his cabled dispatches to this country said in effect, 'Japan's war strength is waning. I have been amazed to find how little Japanese leaders in Tokyo know of the Chinese spirit and determination.' On January 21, 1940, Mr. Young was arrested by the Japanese for spreading 'fabrications and rumors' and placed in solitary confinement for sixty-one days. Eventually his term was suspended, and in April 1940 he was recalled to the United States. His account of conditions 'Inside Japan' does not emphasize the loyalty of the Japanese; rather it makes vivid the deterioration to which a nation is exposed when militarists are in the saddle.
Thrice winner of the Pulitzer Prize for Poetry, Robert Frost (p. 145) is the Ralph Waldo Emerson Fellow at Harvard University. Hislovely poem is the first of a series to appear in the Atlantic.
The relationship between government and big business has been put to an unexpected strain by the speed with which we have attempted to carry out our defense program. That the program is 30 per cent behind schedule we know from official admission. Because of this slowdown, one must go behind the scenes and there give thoughtful attention to the conflict between men and ideas — a conflict which, as Bronson Batchelor (p. 146) says, has been intensified by our call for arms. Formerly a Washington newspaper correspondent, Mr. Batchelor now writes from the vantage point of New York.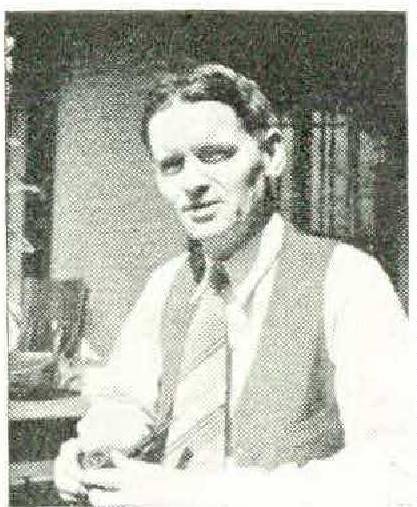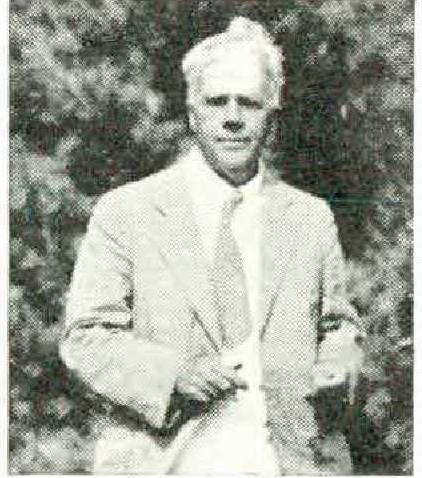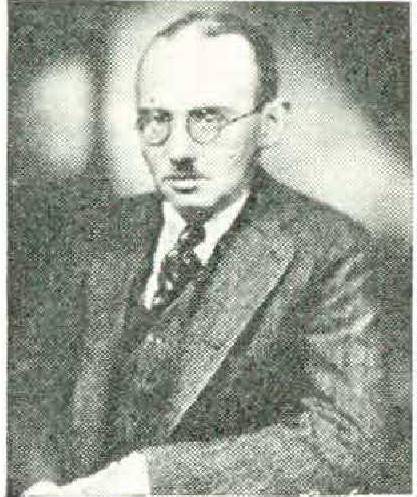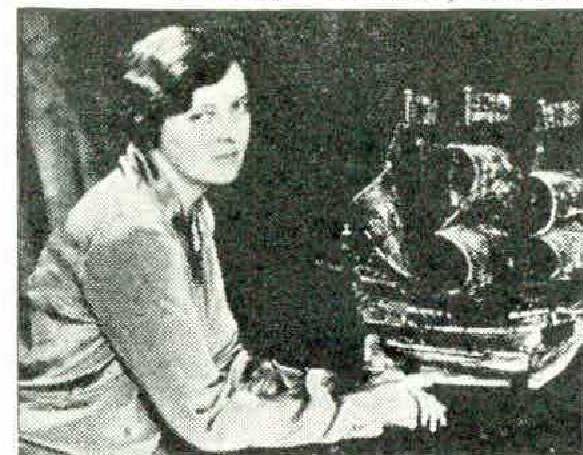 Since 1935, Harold M. Fleming (p. 153) has been the Wall Street correspondent for the Christian Science Monitor. With a lucidity which is not always found in financial columns, he explains why we, in company with the rest of the world, are living by deficit today, and what the prospects are for happiness — and more deficits — in the years to come.
'Influenza,' says Mona Gardner (p. 160), 'was a dread word in 1918-1919. And once again this winter the illness threatens those in our cities and camps. Will it become rampant, or have we better protection in February 1941 than we had in February 1919?'
Ralph Hope (p. 175), a pursuit pilot in the R.A.F., fell two miles headfirst — and lived to tell the story. His letter is charged with the brave understatement of the English.
Educated at Brearley and Bryn Mawr, Josephine Young Case (p. 168) is the wife of a Harvard Dean, and a poet who still finds time to write, despite the demands of a busy household.
Storm Jameson (p. 169), the English novelist, has just returned from an extensive survey of those areas in which English women are now doing the work of men.
A graduate of Yale, Stephen Vincent Benét (p. 177) has endeared himself to our generation with his long poem, John Brown's Body (awarded the Pulitzer Prize for 1928), his collection of short stories, The Burning City (1936), and more recently his short stories which, like 'The Devil and Daniel Webster,' have done so much to reanimate our American past.
Born in 1907, educated at Christ Church, Oxford, W. H. Auden (p. 185) is the best-known of England's post-war poets. The first two sections of his long poem, 'Letter to Elizabeth Mayer,' appeared in the January Atlantic.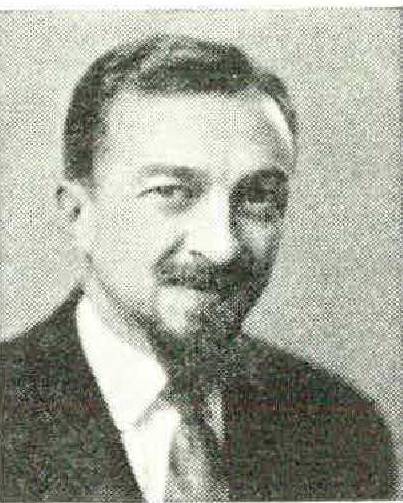 For eighteen years Johnson O'Connor (p. 193) has devoted himself to the detection of those aptitudes which make or mar a man's future. His record is in itself a fascinating one. Born in Chicago in 1891, Dr. O'Connor took his A.B. at Harvard in 1913 and his A.M. in 1914. He worked on astronomical mathematical research with Percival Lowell from 1911 until 1918, then transferred his studies to the problems of metallurgical research with the American Steel and Wire Company, 1918-1920. He then applied himself to the problems of personnel at the General Electric plant in Lynn, Massachusetts. From his work he derived a series of aptitude tests which enabled him to organize the Human Engineering Laboratory at Stevens Institute, of which he is now the Director. There are affiliated laboratories in Boston in connection with M. I. T. and in Chicago in connection with Armour Institute.
What was the man really like who wrote 'The Maltese Cat,' 'The Man Who Was,' and 'Wee Willie Winkie'? What was he like, the young Kipling of Stalky & Co.? Why was it that he turned so bitterly against this country in his old age? Edmund Wilson (p. 201) seeks to give us the answer in his essay of interpretation, which will be concluded in the March issue.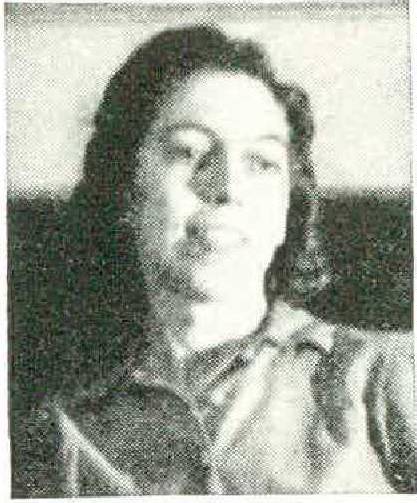 The Atlantic counts Eudora Welty (p. 215) a very welcome addition to our storytellers. This is the thumbnail sketch she gave us in response to our enthusiastic acceptance of her story: 'I was born in Jackson, Mississippi, am thirty years old, and, since Southerners by all traditions discover a relationship if possible the moment they are introduced, I might remark that I am a little kin to Walter Hines Page, who once edited the Atlantic. The schools I went to are Mississippi State College for Women, the University of Wisconsin, where I was graduated, and Columbia School of Business, from which I came forth into New York side by side with the depression, and edged on back home. Manuscript printed my first story in 1936, and the Southern Review has printed a number of them since.'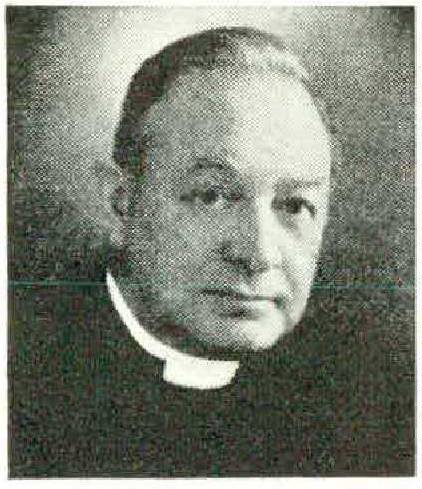 Rector of Emmanuel Church in Boston since 1933, the Reverend Phillips E. Osgood (p. 220) has a definite, not to say challenging, idea of what the Church can do in these apprehensive days.
An aviator in the First World War, Charles R. Codman (p. 229) has never lost his love for France and her wines. Connoisseur and, since the repeal, importer of the best French vintages, he now begins to sharpen our taste for the native wines of America.
In 1933 Nora Waln began to write her personal account of Nazi Germany. Reaching for the Stars was the title she gave it, and the narrative when published in the Atlantic was a revelation of what the iron yoke had done to the German people. In 19361937 Rebecca West (p. 239), with her husband, set out to discover, if she could, why it was that the Balkans were such a storm centre in a world that yearned for peace. 'Violence was indeed all I knew of the South Slavs,' she wrote. 'And since there proceeds steadily from the southeastern corner of Europe a stream of events which are a danger to me, which indeed for years threatened my safety and deprived me forever of many benefits, that is to say I know nothing of my own destiny. The Balkan Peninsula was only two or three days distant, yet I had never troubled to go that short journey, which might explain to me how I shall die, and why.'
With this issue you will have seen three of the colors selected for the new cover design — the maroon, the green, and the blue. Thus far 96 readers have expressed approval of the change, 18 have opposed it. If this is a fair sample vote, the new design will be retained. One further question remains: do you prefer a single color, as in times past, or the alternation of colors?