FROM Florida, where he was recuperating from the fatigue of his strenuous campaign, Wendell L. Willkie (p. 1) came north to deliver himself of some remarks before the National Interfraternity Conference. He spoke not only as a good loser, but with the candor and resolution of an American looking towards one of the hardest years in our history. Here is an afterdinner speech worth remembering.
A resident of Cambridge, Massachusetts, Margaret McGovern (p. 3) is a poet whose thoughts fly to Liverpool, where she was born and where her family still lives. She acknowledged the Atlantic's check with these characteristic thanks: ' I have so many relatives evacuated from London and Liverpool, and every copper I can get to send across seems to ease the pain a little.'
In January it is customary to take stock. Hitler, we suspect, is doing it now, and while he does so let us take stock of Hitler, asking ourselves, Is he a prisoner of conquest, or where does he go from here? 'Less than ten months after the beginning of t he war,'writes William Henry Chamberlin (p. 4), ' Hitler is master of a land empire of Napoleonic proportions. Can he settle down, accept an indefinite stalemate in his struggle with England, or is he obliged to go on or go under?' Mr. Chamberlin's answer to that question is spoken with authority. As foreign correspondent of the Christian Science Monitor, he was stationed for twelve years in Moscow, from where he made frequent visits to Germany both before and after Hitler's accession to power. In 1939-1940 he was in charge of the Monitor's Paris Bureau.
'London, in the chances of the Nazi revolt against civility, has become the main smoking bastion in the defense. You can call this the Battle of London; and in truth Austerlitz and Waterloo were brief and petty affairs in comparison— of smallish size and soon over, decisive in a day.' These are the words of H. M. Tomlinson (p. 12), who knew Ypres and Verdun a quarter of a century ago and who is today the most eloquent essayist and war correspondent at the English front.
We suspect, though we cannot be sure, that Albert Jay Nock (p. 20) would rather have lived in the Second Empire than in the Third Term.
'I have been visiting automobile plants in Detroit, Flint, and other centres nearly every year since 1929,' writes Shelby Cullom Davis (p. 23), consulting economist of New York. 'My initial visit, curiously enough, was preceded by a glimpse of Russia's Five-Year Plan. I was sure we bad something better. And we did — and still have. Recently I have spent several weeks seeing the factories, their assembly lines, their tool and die and machinery shops, their sheet-metal departments, their foundries, their engine plants, in fact almost everything that goes into an automobile. I have talked with the men responsible for the industry's progress. What I have seen and heard should give Hitler pause.'
In this winter of uncertainty, no book has been so subject to controversy as The Ware of the Future, by Anne Morrow Lindbergh. A graduate of Heidelberg, who saw the Wave of Naziism break upon Germany, Carl Joachim Friedrich (p. 33) is now an American citizen and a professor of government at Harvard University. At the request of Robert E. Sherwood, the playwright, he writes to remind Mrs. Lindbergh of certain realities he believes she has misinterpreted.
In Utopia everyone will pay his bills on the second of the month, hut until that time conies there is ample reason for Mona Gardner (p. 36) to ask, 'What bills do you pay — first?' Weather, she says, affects our paying habits, geography more so, and nationality the most of all. 'Department store records,' she says, 'show that we pay bills enthusiastically in October, November, and December. We slide in April, slide a little more in May, until it's a regular toboggan in June. As for July, August, and September, they are the teeth-gritting months for stores.' We believe that doctors and dentists will rise up and call her blessed.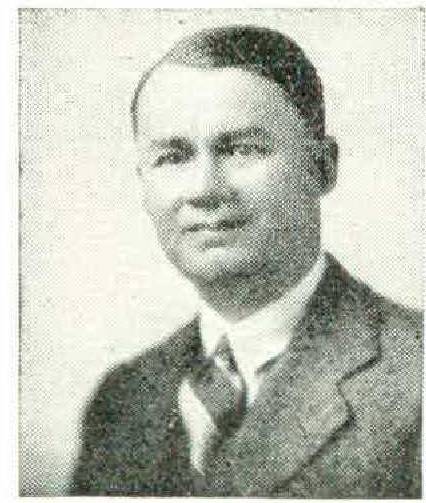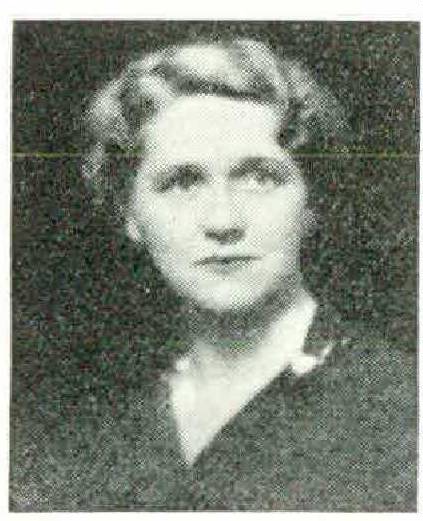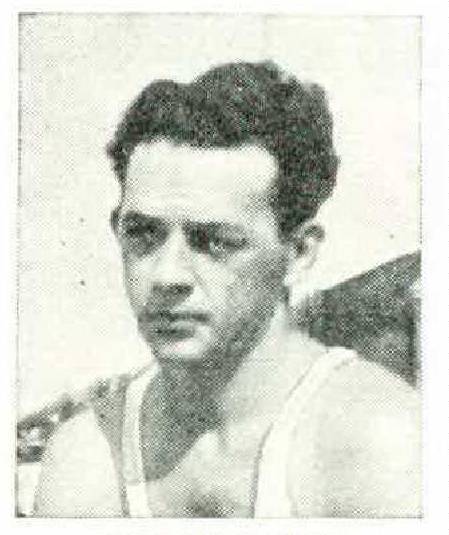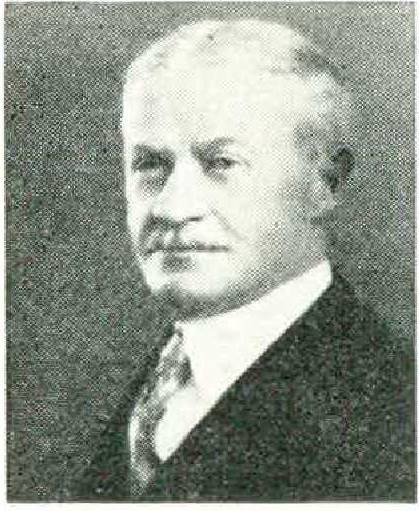 Born in Worcester, Massachusetts, in 1907, Otis Ferguson (p. 45) tells us he was moved to a farm in West Boylston at the age of six, to another in Ware at the age of twelve. He has been working since about fifteen — on farms, two years in a bowling alley, four years in the Navy, in machine shops, and in New York, where, incidentally. he is now the movie critic for the New Republic. We think his first story about 'Grompa Samyel' tastes like more.
W.H.Auden (p.56),who was also born in 1907, took his degree at Christ Church, Oxford. Nine volumes of poems and plays have come from his pen since 1930. lie has edited several anthologies, and in 1937 he was awarded the King's Gold Medal for the best poetry of the year. He taught school for five years and then resigned to devote his full time to his writing; then gave up his writing temporarily to become an ambulance driver for the Loyalists in Spain. He has traveled in China, has camped in the Rockies, and is at present living in Manhattan preparing his long poem for publication in book form this winter. The Atlantic will publish the second half of his Letter in the February issue.
Robert A. Wilkinson (p. 64), who has worked as a reporter and a city editor on newspapers in California, Utah, and Pennsylvania, was born and bred on a dairy farm in Utah. He knows the workings of the dairy cooperatives, and, despite his other interests, has followed to this day the activities and problems of the dairy industry. As a newspaper man he covered many meetings of the farm organizations, at which the battle of price-fixing was argued pro and con — mostly pro, he says.
Author, lover of the arts, and one of the ablest editorial writers on the staff of the Boston Globe,Lucien Price (p. 71) is a devotee of the Boston Symphony Orchestra and of Sibelius, with whom he visited in Finland.
The year before the present war, Gontran de Poncins (p. 81), Parisian by birth, explorer by preference, identified himself with a small tribe of Stone Age Eskimos in King William Land. It was a harrowing and vivid experience, plentiful in its source material for his forthcoming book, Kabloona. Earlier chapters have appeared in the Atlantic for November and December.
When Glanville Smith (p. 91) is at home in Cold Spring, Minnesota, he earns his bread as a cutter of tombstones; when he is at liberty he travels in pursuit of the farthermost islands; and in between times he polishes and perfects those essays which have made his name familiar in the Atlantic. His book, Many a Green Isle, will be published early in the new year.
A native of Salem, Illinois, Bronson Batchelor (p. 97) took his Litt. B. at Columbia in 1914, and later studied at the Universities of Chicago and Wisconsin. Mr. Batchelor was formerly a member of the editorial staff of the Independent, resigning to become a Washington correspondent of the New York Tribune. In 1917 he directed the $100,000,000 campaign for the Red Cross. At the present time he is President of the Institute of American Business, Inc.
The daughter of an English army officer, born in County Kerry, Ireland, in 1892, Cecily Isabel Fairfield came up to London at the age of seventeen to attend a dramatic academy. She played the part of Rebecca West (p. 109) in Rosmersholm — and under that nom de plume she began to write articles on woman suffrage for the Freewoman and then essays and reviews for the New Statesman and the New Republic. Her first book, Henry James. was published in 1916, and her first novel, The Return of the Soldier, appeared in the last year of the war. Harriet Hume (1929), D. H. Lawrence (1930), and The Thinking Reed (1936) have established her reputation as one of the most skillful writers in English. Miss West was married on November 1, 1930, to Mr. Henry Maxwell Andrews, a London banker, who figures quite prominently in her new story of the Balkans, Black Lamb and Grey Falcon.