WERE you asked to name the most influential book published since 1920, there could be only one answer — Hitler's Mein Kampf. English and American authors were slow to accept the challenge. Not until April 1939 did a formidable challenger appear — Union Now by Clarence K. Streit (p. 531), a volume which advocated the federation of fifteen democracies then extant into a Union for mutual advantage. When Japan joined the Axis, citizens of the seven English-speaking democracies were shocked into an awareness of their interdependence as never before. Mr. Slreit believes that in this common cause there is a hopefulness which we must hold fast to in the hard months ahead.
Which is the man for the crisis — Roosevelt or Willkie? The choice is more significant than any this country has faced since the election of Lincoln.
John Hanes (p. 540) who plumps for Willkie, is a Southern Democrat, born in Winston-Salem, North Carolina, in 1892. An investment banker, he served on the Securities and Exchange Commission from January to July, 1938. Then the Administration called him to Washington, where he became first the Assistant Secretary of the Treasury and then Under Secretary from November 1938 to December 1939. Faced with that self-examination which in this election has so often cut across party lines, Mr. Hanes withdrew his allegiance to become an executive member of the National Committee of Democrats-for-Willkie.
James M. Landis (p. 542), on the other hand, is wholeheartedly in favor of the third term. A Democrat unswerving in his devotion to the President, he too served on the Securities and Exchange Commission, of which he was Chairman (1935 1937). He was a member of the Emergency Board on the National Railway Strike (1938), and a special examiner of the United States Department of Labor in 1939. Born in Tokyo, and now in his forty-second year, Mr. Landis is Dean of the Harvard Law School.
Gontran de Poncins (p. 545) is a Parisian with an insatiable appetite for variety. As a private in the Blue Devils, a painter in the Beaux Arts, a factory worker, and finally a director of an Italian silk concern, he enjoyed the vicissitudes of Europe from 1918 to 1929. Then for a decade he lived the life of an explorer and scientist in the service of the French Geographic Society. In 1938 he went north to live for a year with the Seal Eskimos, the most primitive of the northern tribes, a people who have changed little since the Stone Age. The Atlantic is privileged to publish in this and successive issues chapters from his remarkable book, Kabloona.
For four days the American Legion (p. 554) had Boston in its pocket. For fourteen successive hours the gorgeous parade flowed by the State House. Three hundred thousand members of the Legion and its Auxiliary came to town. Watching them were some three million spectators. The Atlantic asked Dorothy G. Wayman, Joseph F. Dinneen, and Louis M. Lyons, all of them staff members of the Boston Globe, to round up their impressions of what the Legion really stands for in American life.
Economist and author, Shelby Cullom Davis (p. 560) graduated from Princeton in 1930, took his A. M. at Columbia, and in 1934 received his doctorate from the University of Geneva. He began his business career in Wall Street, but soon moved to Philadelphia, where he became treasurer of an investment trust , director of a national bank, and an officer of a chemical company. He was economic adviser to Thomas E. Dewey in the recent campaign.
A Mississippian who has never deviated from the South, William Faulkner (p. 563) is a novelist whose skill and authority have steadily risen in the opinion of American critics. Not often in these grim days does the Atlantic receive a story as laughable as his.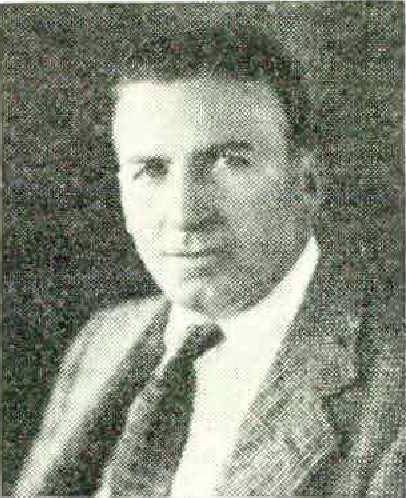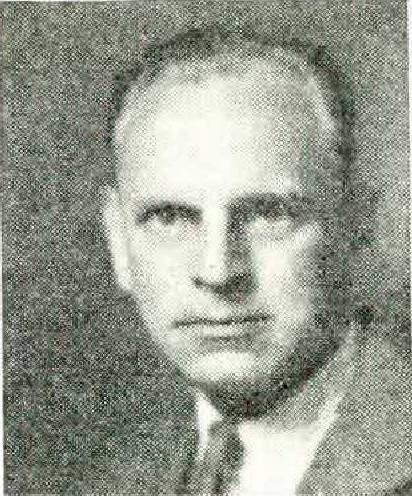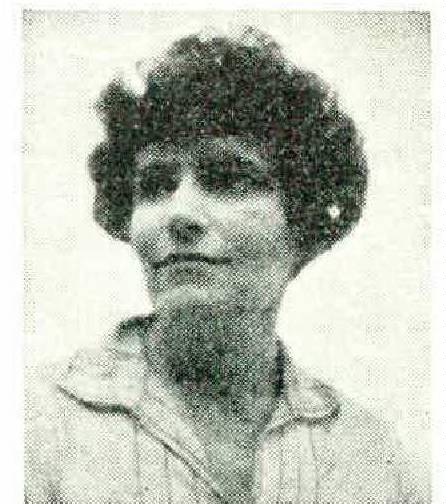 Born in 1908, George Allen (p. 570) is an English poet who served for three years as an inspector of schools in Surrey and who has more recently been appointed to the Ministry of Health. He writes: 'We have been having night after night, without a break, of sinister noises overhead and quite often whistle and bang somewhere pretty near around. It is tiresome and took Mabel and me a little getting used to. We are not, of course, a military objective, and our cottage is quite rural. The German aim is fantastically poor or very deliberately indiscriminate, from my experience of our own part of the world.'
From the tiny French village which has been her home for so many years Gertrude Stein (p. 571) sends us an account of what she and her neighbors experienced when the Germans took over. Here is the collapse of France seen through a country telescope.
A cathedral preacher whose words have found their mark in England, Canada, and the United States, Bernard Iddings Bell (p. 584) is a clergyman and educator who has exerted a persuasive influence upon those men and women who have felt the need — and the attending embarrassment — of returning to the Church after many years of separation.
A graduate of the University of Minnesota, Mildred Boie (p. 591) taught English at Smith and later practised if as an Associate Editor of the Atlantic. She is today head of publicity for the American Unitarian Association.
For this winter we have commissioned a series of Atlantic Portraits of Genius at Work. The first of the series is a self-portrait by Jacob Epstein(p.592),the sculptor. Born in New York of Russian parents in 1880, he studied under George Grey Barnard and first made his mark in London, which has been his home ever since.
Katharine Dos Passos, wife of the novelist, and Edith Shay (p. 604) whose husband originated the Caravan Theatre and the Traveling Bookshop, are neighbors on Cape Cod, where they have been collaborating in their study of America's most beguiling Utopia, New Harmony, Indiana.
As assistant to Giraudoux, the Minister of Information in the last days of the Third Republic, Robert de Saint Jean (p. 612) had a profound respect for that secret weapon — Propaganda — which, alas, the French employed no better than their Maginot Line.
Viola Paradise (p. 617) is a graduate of the University of Chicago and the author of 'Matches,' one of the most famous stories to appear in the Atlantic under the editorship of Ellery Sedgwick. '"Dead Reckoning,"' she writes, 'like "Matches,"which the Atlantic published years ago, was seeded in my mind when I was working for the United States Children's Bureau, on a study of child welfare in homesteading country in Montana. Among many weather tales I heard out there was one of a woman lost in a blizzard with her three children, only a few feet from her own house. At that time government reports, not fiction, were my preoccupation.'
High Commissioner to the Philippines, Francis Bowes Sayre (p. 628) speaks his mind clearly and firmly about those islands which have long been the concern of our naval and Far Eastern experts.
The prize for the best essay on 'Citizenship, Its Privileges and Responsibilities, goes to Roger W . Holmes (p. 638, Assistant Professor of Philosophy at Mount Holyoke College.
In his autobiography. Biehard Aling as a free dington (p. 613) is speaking lance who has supported himself by his pen since 1910. As a poet (his love poems are among the best of modern lyrics), classicist, and translator, he knew the golden days of Edwardian England. A white-haired boy, he was early befriended by Yeats, D. H. Lawrence, Ezra Pound, and Norman Douglas. He served as an infantryman in France in the First World War, first, as a lance corporal, then as an officer, and the experiences of those years led to the writing of his best-known novel, Death of a Hero. A lover of freedom, a free lance in the best sense, he speaks in his autobiography as one who loves life and letters.