No pinprick of land in all the Pacific seems more remote or peaceful than that White Island over which Mrs. Juana Allraum Vogt (p. 265) and her ornithologist husband exert their gentle rule. At a time when Europe is at the mercy of the machine gun and the dive bomber, it is momentarily a relief to think of an American community whose neighbors are as well-behaved as Mrs. Vogt's penguins, pelicans, and sea lions.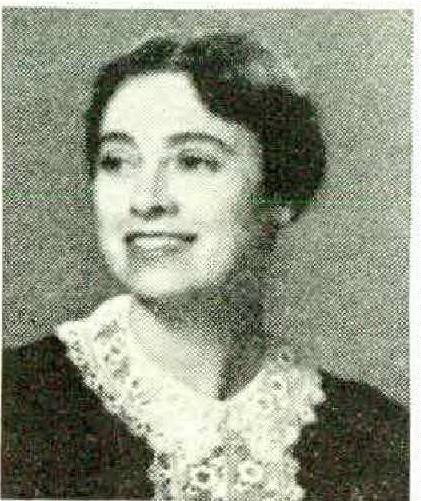 Lewis Mumford (p. 274) was born on Long Island in 1895. His signed articles in the Freeman and New Republic marked him as one of the most influential critics on this side of the water. From Faith for Living, his volume soon to be published, we have been privileged to draw an essay of immediate significance.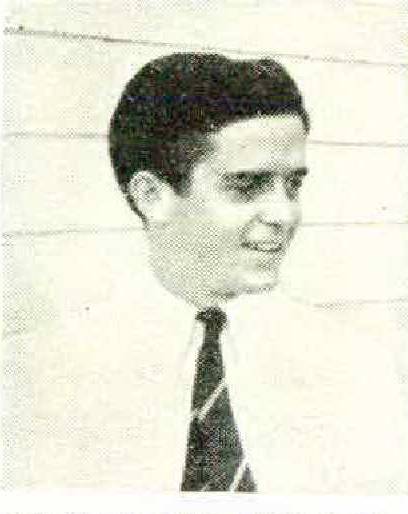 To the August Atlantic Arnold Whitridge, Master of Calhoun College, Yale University, contributed an Open Letter to American Undergraduates entitled 'Where Do You Stand?' Two undergraduate editors now rise to reply. They are Kingman Brewster, Jr., Yale '41, Chairman of the Yale Daily -Vews and a graduate of Belmont Hill School, and Spencer Klaw (p. 277), a senior at Harvard, member of the Student Council and Phi Beta Kappa, and president of the Harvard Crimson.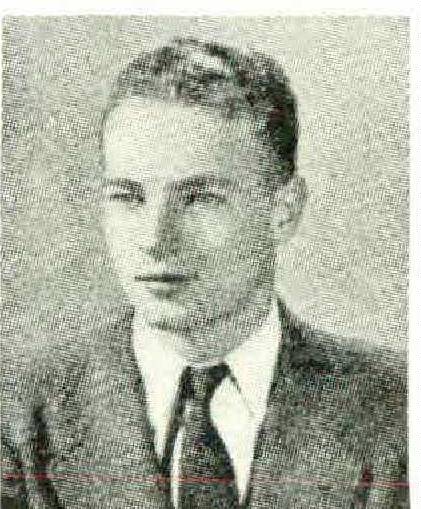 At one time or another every American family thinks it has an inventor in its midst. The story of Laurens Hammond, inventor of the Hammond organ, the electric clock, the Novachord, and a three-dimensional movie, has been told for the Atlantic by a fellow Chicagoan, Sterling North (p. 280), who has been literary editor of the Chicago Daily News since 1933.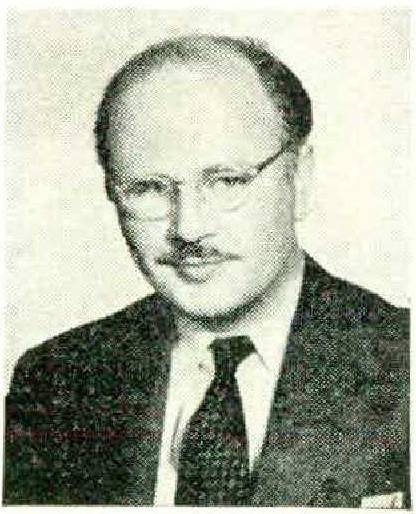 Son of Grant La Farge and grandson of one of our greatest American painters, Christopher La Farge (p. 285) followed the family's tradition by studying architecture at Harvard and Pennsylvania. Then, in mid-career, he took that decision which tempts so many; he put aside his drawing board and began to write. His two long narrative poems, Horsie Sells His Acres and Each to the Other, have appeared between boards, the latter being selected by the Book-of-the-Month Club in 1939. Mr. La Farge will have a new volume of verse ready for publication this autumn.
American readers are still staggered by the thought of the collapse of France. The letter of Lieutenant Henri (p. 288) tells in unmistakable terms of one man's courage and resourcefulness when all seemed lost. By devious routes this officer reached England, where he is now serving in the heavy artillery. Fanny Craig Ventadour (p. 292) was born in Yazoo City, Mississippi, and spent her childhood in New Orleans. Married to a Frenchman and today a widow, she tells of the work which she did as a volunteer ambulance driver in Paris and along that desperate Road to Bordeaux. She has two children, Jacqueline, aged fifteen, and Giles, eleven, for eighteen years William Henry Chamberlin (p. 298) has been the eyes and ears of the Atlantic in foreign capitals. For a decade bis articles came to us from Moscow, where he was correspondent for the Christian Science Monitor. From 1934 to 1939 he represented the Monitor in Tokio. Then, in April 1939, he sailed to France to take charge of its Paris Bureau.
New England in the latter half of the nineteenth century, New England with the emphasis on its authors, its artists, and its critics — such is the theme of Van Wyck Brooks's new book, New England: Indian Summer, which is here appraised for us by that native Son, Wilson Follett (p. 305).
Of the voices which link us with Germany today, the one we await with most curiosity is that of William L. Shirer (p. 308), the Berlin correspondent of CBS, Now in his thirty-ninth year, Mr. Shirer has been in Europe ever since his graduation from Coe College, Iowa.
Born in Greensboro, North Carolina (the birthplace of O. Henry), in 1886, and educated at the University of Denver and the Académie Julian, Wilbur Daniel Steele (p. 318) intended to be a painter. On his return from Paris he settled in Nantucket, and there in 1912 he wrote his first short story, which was promptly accepted by the Atlantic. Back in the early spring of 1918, when the Germans made their final drive, Mr. Steele sent to the magazine a story entitled 'The Dark Hour' — a story as timely today as when first it was written. We reprint it with pleasure.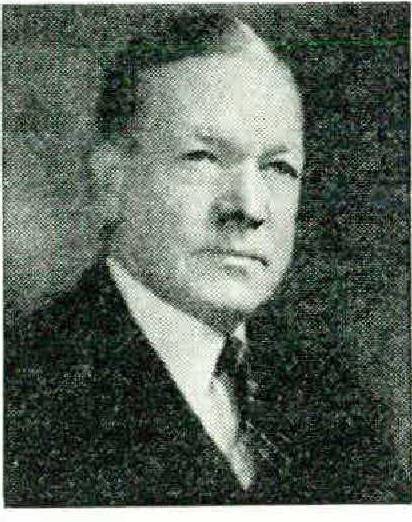 A native of Manhattan and the daughter of an actor, Aline Bernstein (p. 323) has lived all her life in and around theatres. ' I designed scenery and costumes,' she writes, 'for the Neighborhood Playhouse on Grand Street, the theatre built by Alice and Irene Lewisohn for the Henry Street Settlement. Then I was granted membership in The United Scenic Artists and moved up to Broadway, where at various times I have worked for the Theatre Guild, Eva Le Gallienne, Gilbert Miller, Elmer Rice and others.'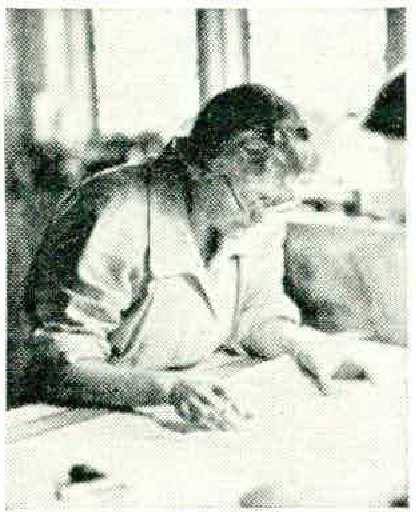 Harold S. Quigley (p. 333) is a professor of Political Science at the University of Minnesota and a recognized authority on Far Eastern Affairs. Leaves of absence have taken him to Tsing Hua College at Peking for research work in Far Eastern politics, and in 1930 he went to Japan as a Guggenheim Fellow. His book on the Far East which he wrote in collaboration with G. H. Blakeslee is a standard reference.
For twenty years Sister Agnes Clar (p. 339) has lived in a community dedicated to the service of God and mankind. Her account of the life within the Sacred Heart Convent in Springfield, Illinois, is bracing to the spirit in these days of trial.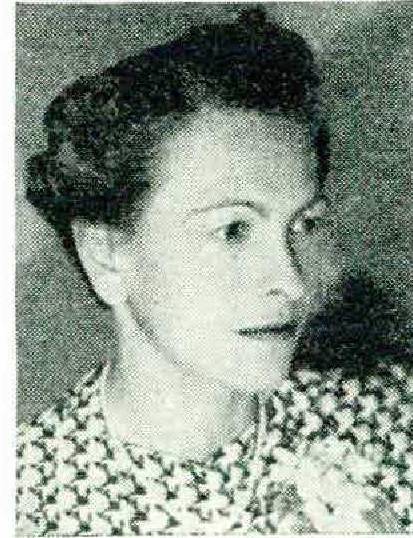 Stanley F. Horn (p. 342) is a Southern editor with a passion for Andrew Jackson, Robert E. Lee —and growing trees. 'For thirty years,' he tells us, ' I have been connected with the SouthernLumberman, of which I now own a half interest, and have spent a great deal of time in the field, visiting sawmills and logging operations.'
Born in Lake Mills, Iowa, in 1607, Wallace Stegner (p. 349) spent most of his childhood 'wandering around with his family in search of the " Millennium." ' He has lived in the deep woods of Washington, on a desolate farm on the Montana border, on the shores of the Missouri River, and is now the owner of an upland farm in Vermont.
Minority leader in the Senate and now the Republican nominee for Vice President, Senator Charles L. McNary (p. 357) has some very candid advice about the most unpopular tax in the United States — the tax on gasoline.
A member of the I Harvard Class of 1917, Brooks Atkinson (p. 361) served his apprenticeship as an assistant to H. T. P., the dramatic critic of the Boston Transcript. Since 1925 Mr. Atkinson has been dramatic critic of the New York Times.
Cambridge, Massachusetts, is the point of departure for May Sarton (p. 364), whose first collection of verse, Encounter in April, appeared in 1937 and whose first novel, The Single Hound, was well received by the critics.
A Cape-Codder who took his A. B. at Harvard in 1898, Wallace Brett Donham (p. 365) has spent the past twenty years making business sit up and take notice. In 1919 he resigned as Vice President of the Old Colony Trust Company to become Dean of the College of Business Administration of Harvard. 'For the past ten years,' he argues, 'the major problem in American industry has not been technological. It has been the maladjustment of human beings to changes which affect seriously the lives of most of our city folk and all of our farmers.'
The editors have been unanimous in selecting for the next Atlantic serial the autobiography of Richard Aldington (p. 375), Farewell to Europe. Born in 1892 and educated in the serenity of Edwardian England, Mr. Aldington speaks as a lover of the old world who has now become a citizen of the new. An infantry officer in the First World War, a friend and contemporary of D. H. Lawrence and T. S. Eliot, he is a free lance who has traveled far, written well, and who now looks to the past and to the future from his vantage point in the Connecticut River Valley.