WHAT is the real nature of the man who wrote for all ages the story of Christmas? How did Luke, the young doctor of Antioch, search out , find, and preserve the birth story too humble for proud historians to touch? From Nashville, Tennessee, Winifred Kirkland (p. 733) sends us her beautiful account of the epistle written by a Greek to a Roman about a Jew.
What happens to Labor when a country embarks on a modern war, and what is likely to happen in this country as the result of the war in Europe? These questions are of vital importance to every workingman and business executive in this country. To answer them the Atlantic turns to Paul Eliel (p. 740), Director of the Division of Industrial Relations of the Graduate School of Business, Stanford University. Mr. Eliel has earned the reputation of an impartial arbitrator. His public service covers twenty-five years and includes the following appointments: member of Commission of Immigration and Housing of California, 1914; Assistant City Manager, San Jose, 1916; Director, San Francisco Bureau of Governmental Research, 1917-1921; Special Adviser on Code Matters and Acting Deputy Administrator on Pacific Coast Codes, NRA, 1933—1931; member of Advisory Council, United States Employment Service.
When Jacob Epstein made a bust of David L. Cohn (p. 751) Mr. Cohn had the first of many opportunities to observe on friendly terms the Americanborn sculptor who has risen from poverty to fame during his thirty years in London.
A Californian born in 1910, Ben Marlin (p. 759) came east and, at the time of the last election, had the temerity to run as a Democrat against Congressman Fish, in the 26tb District of New York.
'It is hard to write about Grandma Robinson,' says her grandson, Richard Ely Danielson (p. 768), 'without making her seem arrogant which she was not — or too severe.' We think Mr. Danielson has avoided every pitfall in expressing his appreciation of a great 'elder.' Loyal readers will remember Mr. Danielson s story, Corporal Hardy.' which appeared in the Atlantic for November 1938.
Benedict Thielen (p. 772), always a welcome contributor, lives at Chilmark five months of the year and in New York for seven, and what happened to him in the hurricane of L938 is best told in his own words; ' As you probably know, our house at ; Chilmark on Martha's Vineyard, was swept about, half a mile from its original location on the beach by the hurricane of September '38. It has now been moved to a hilltop, after having been cut into three parts and then put together again. My wife and I did considerable swimming in that hurricane.'
A son of Alabama who loves the uplands of the South. James still (p. 776) is Librarian of the Hindman Settlement School in Kentucky and a writer from whom a good first novel is soon to be expected.
Walter Brooks (p. 779), who owns a brand of humor rare in any clime, is a Connecticut Nutmeg who made his debut in the Atlantic two years ago with his now famous story about two American sparrows. It is a delight to have Hubert and Enid back with us again although the English sparrows may not think so.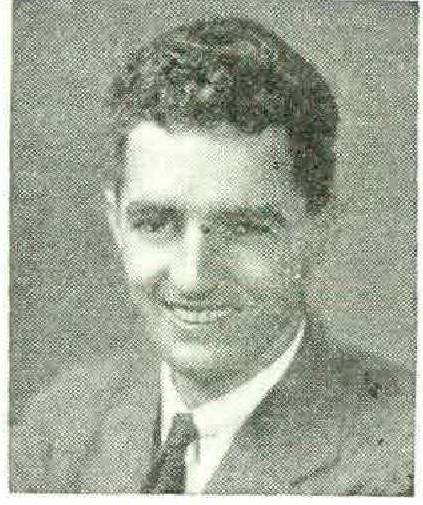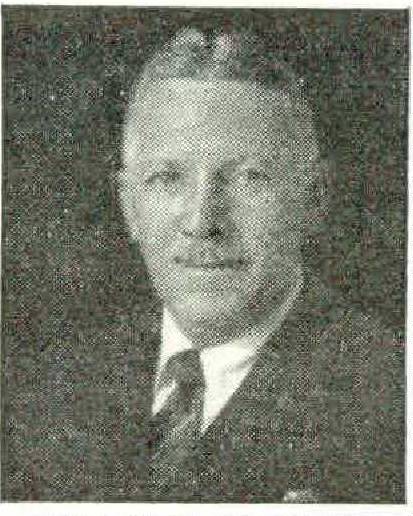 In his early twenties, Harry Brown (p. 784) finds time to work for Time, Inc., and still preserve enthusiasm for his poetry. 'My recent work, he wrote the editor, 'has been entirely with the ode form: I feed, you see, that there is in progress a revival of the classic forms and metres.'
Francis Henry Taylor (p. 785) has made a name for himself as the Director of the Worcester Art Museum, whose exhibitions have become a Mecca for all New England.
Discerning readers everywhere applaud Henry Williamson (p. 793) fur his nature studies and for his two superb novels, Tarka the Oiler and Salar the Salmon. He was first, introduced to the Atlantic by John Galsworthy in 1921, and has had one of our latchkeys ever since.
Instructor in English Composition at Mount Holyoke, George Abbe (p. 800) is a graduate of the University of New Hampshire and the author of a promising first novel. Voices in the Square.
When she submitted her new poems to the Atlantic,Fannie Stearns Gifford (p. 801), a contributor of long standing, sent with them this modest apologia: 'The style and the whole being of poetry (and of everything else) have changed so utterly since I began to write (about 1906, I think) that I find my products as old-fashioned as a Merry Widow hat.' But good poetry is good poetry, now as in 1906.
Since 1935 James L. Mursell has been Associate Professor of Education al Teachers College, Columbia. Born in England in 1893. he studied at Edinburgh Academy, Scotland, took his honors degree in philosophy at the University of Queensland, Australia, and received his Ph.D. from Harvard in 1918, Teachers will remember his provocative article, 'The Defeat of the Schools,' which appeared in the Atlantic last spring.
While studying at Columbia, Harold Davis (p. 810) first ran across the Pike Diaries. James S. Pike, one of the great American journalists and a forerunner of John Gunther and Vincent Sheean, spent his time in London hobnobbing with Dickens, Carlyle, and Tennyson.
Educated in Europe and at Harvard, T. H. Thomas (p. 820) is an occasional writer on military history. He served with distinction in the last war at the G. H. Q. in France. From sources accurate and personal he has composed his answer to that question now in everyone's mind: 'What help will Germany find in Russia?'
Bernard K. Sandwell (p. 828) is the managing editor of the Toronto Saturday Niight and a Canadian well qualified to respond to the recent utterances of Colonel Lindbergh.
Vera Micheles Dean (p. 831) is Director of the Foreign Policy Association Research Department. She has a specialist's knowledge of Russian, French, and Italian diplomacy. Born in Russia, where she lived for sixteen years before coming to the United States, she received her B.A. at Radcliffe in 1925, her M.A. at Yale in 1926, and her Ph.D. at Radeliffe in 1928.
Since Labor Day the majority of the letters from 'Under Thirty' have been agitating for or against war. Frank Richards (p. 838), a California sophomore, explains how he would like to make use of his commercial pilot's license. G. Alison Raymond (p. 839) graduated from Bryn Mawr in 1938. Without business experience or secretarial training, she developed a full-lime job as a 'proxy parent.' Emmet V. Mitllebeeler (p. 840), aged twenty-four, of Louisville, Kentucky, defines in his letter the program which he thinks young voters have in mind at the coming election. Teacher (p. 841). who for politic reasons must remain in disguise, is one of the migratory workers in the academic world.
Lovers of the essay are again reminded of the prize of $250 which the Atlantic hopes to award each month for the best essay of a thousand words submitted to the Contributors' Club. The winner this month is Llewelyn Powys (p. 812), who writes to us from his eyrie in Switzerland.
'Language may be a kind of bird song,' says Wilson FoIIett (p. 847), the Atlantic's expert on English, 'but that does not mean we should use speech as if its sound were more important than its sense.' There's no doubt, however, that we all turn to bird song on occasion — as, for instance, when we are in love.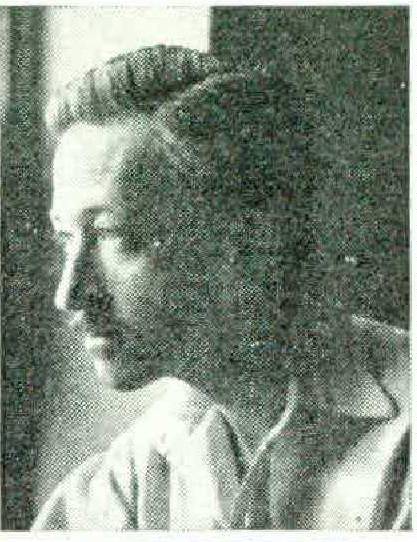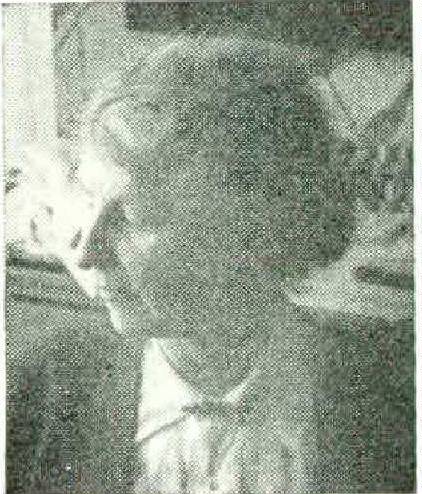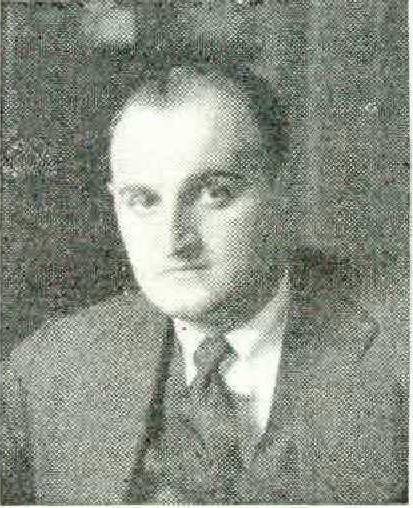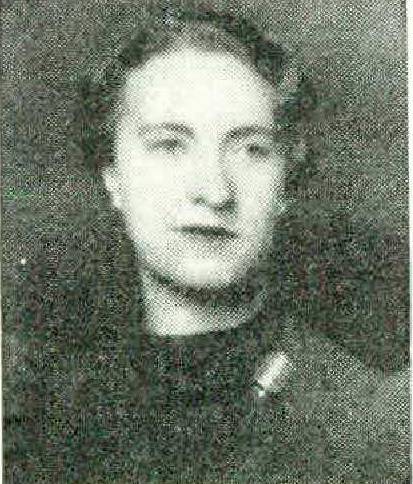 In this issue we print the concluding installment of the Atlantic prize book, Land Below the Wind, by Agnes Newton Keith (p. 849). To Mrs. Keith (she and her husband have now been recalled to Sandakan, North Borneo) came this letter of appreciation from Nora Wain: 'Land Below the Wind is one of those happenings which make living worth while. You have swept away cobwebs which were collecting in my mind, and given me joy, which isn't so easily come by as to be commonplace in Europe this autumn.'
Birth control: a further explanation.
New York City
Dear Atlantic, —
The two articles on birth control in the October issue arc stimulating and interesting reading. The subject is important and requires clear thinking.
The Reverend Father Connell has correctly quoted a sentence from my talk at the New York Academy of Medicine last April. But taken out of its context, and with the interpretative remarks, which are Father Connell's and not mine, it might easily cause my position to be misunderstood. I did sav that the rate of reproduction in the United States is likely to fall substantially below the rate needed for replacement, and I did urge the members of the medical profession to be zealous in stimulating parenthood on the part of more competent persons. However, on a preceding page of my statement, I said: 'Thoughtful people would look on a reasonable decline in numbers with equanimity. . . . But . . . at a level 30 per cent below the rate needed for replacement, and a much lower rate for people at the high-school level, there will be strong social reasons for bringing up the rate of reproduction at least to the replacement level among the more competent people who make use of the doctor's services.'
In any country there must he some balance between births and deaths. Since medicine and sanitation have, greatly increased the chances of survival in our western civilization. there must be some corresponding check on births. For instance, in India only 12 per cent of girl babies born survive to the middle of their reproductive period, while more than double this proportion survive in the United States, If four birth rate were as high as India's, and the death rate remained at its present level, the overpopulation of the United States would soon threaten all American standards. Sonic means of controlling births is essential to a decent level of civilization.
FREDERICK OSBORN
In fairness to Panama.
Brookings Institute, Washington, D. C.
Dear Atlantic,—
Poo often in recent years suspicion of Fascist penetration in Central and South America has been made the basis ot attacks in United States journals on certain leaders and classes of people in Latin America, today there is hardly an executive of a single South and Central American country who has not found himself labeled a Fascist at one time or another in our press.
A typical example of this sort of mental outlook appeared in B. L. Martin's article in the August issue ol the Atlantic Monthly. Although obviously sincere in its intent, it contains all the faults and mistakes of our present attitude toward South America.
Under the title 'Watch tut for Panama,' American readers arc shown the possibilities of Fascist penetration in this little isthmian country. Suspicions of the sincerity and intentions of both the last President and the present President are willfully presented. Especially is a shadow of doubt cast upon the character of Dr. Harmuodio Arias, former President and publisher of the Panama-American. Dr. Arias. whose personality was no doubt the greatest single factor in the successful negotiations of the New Panama Canal Treaty, is an ardent democrat. A graduate of St. John's College, Cambridge, England, he has devoted his entire life to law, both national and international. It is difficult to understand how a man who has been ah international lawyer all his life, and the author of the fiscal code of his own country, could have much admiration for a Hitler or a Mussolini. Such facts were of course omitted from the art icle. Dr. Arias's newspaper, I lie PanamaAmerican, is credited with having Fascist tendencies, or at least with having published articles in its columns not unfavorable to Hiller or .Mussolini. Such a statement is thoroughly regrettable, especially since the paper is known throughout Central America as a bulwark of democracy. Its managing editor, Mr. E. W. Scott, is a New Zealander and violently anti-totalitarian. His attacks on German journalists and Nazi agents who flocked to Panama during the Conference of Foreign Ministers which opened there tin September 23 have been particularly vitriolic.
Articles like R. L. Martin's have some value, however, for those of us in the United States who are anxious to improve relations between our own country and Latin America. By virtue of their irresponsibility they serve as a reminder that we have a few duties of our own before we pass judgment upon Latin Americans who we think are being too partial to Europe's anti-democrats, before we determine the exact amount of Nazi penetration or launch particular accusations for their sensational value.
Fortunately our duties are simple ones. Since big business is the instrument of our own imperialism, let us try to sell more goods in Latin America at reasonable prices, and likewise let us try to buy more goods from Latin America in return. Let us offer our services and our men and our gold to aid in the development of resources. And above all let us try to penetrate the inner recesses of the mind of the Latin American. Let us learn his languages so that we may read his writings. Let us respect him for his virtues and forgive him his faults, in the hope that he may do the same for us.
S. PAUL. KRAMER
To readers who questioned his statements about Charlie Chaplin's mother in his Portrait in the August issue, Alistair Cooke wishes to make this apology and correction: —
Alfred Beeves, Chaplin's manager, writes me as follows: 'The fact is, Chaplin brought Ins mother to America and she lived here in Southern California for several years Charlie having her installed in her own home in Santa Monica with every care and service. She passed away in her early sixties at the Glendale Hospital in 1928 and is interred in Hollywood Cemetery.' I grovel in deep apology.