PEOPLE who live in glass museums should not throw still-life, and, that being the ease, one ran hardly do bletter than applaud the courage and high intentions of American publishers who in these critical times are willing to gamble with their own money and undertake the very necessary task of placing good color reproductions of the world's great works of art within the reach of an everwidening public. For years in the circles of art education we have bemoaned the high cost of individual color prints and their comparative inadequacy. Bought singly, a collection of one hundred prints would have cost as many dollars, 'today Thomas Craven'sTreasury of Art Masterpieces (Simon and Schuster and Condé Nast, $10.00) brings us one hundred and forty-four for a tenth of that sum in a format both splendid and uniform, with an average degree of color accuracy far in advance of anything ever before attempted in this country. Peyton Boswell. Jr., in Modern American Fainting (Dodd. Mead. $.5.00), has performed an equally deserving task for American art.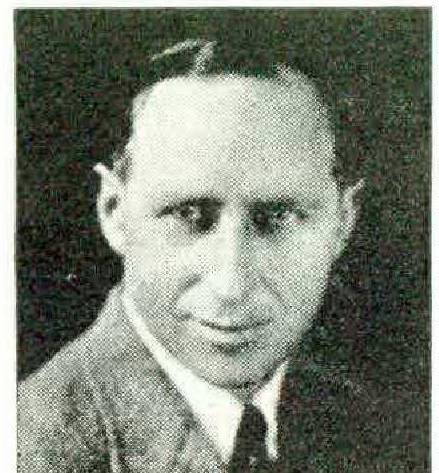 The significance of these books in making obsolete the black-and-white photographic equipment of schools, colleges, and museums cannot be overestimated, and merit the support of the artist and the scholar, as well as the layman. So farreaching, in fact, is this color appetite which has been awakened that one hesitates to breathe a word of criticism while the technique of appeasing it is still in its infancy.
But, despite the ballyhoo, good pictures do not necessarily make a good book. Mr. Craven remains a popular journalist with a clear, vigorous, and sometimes sympathetic style. There is nothing, however, in the selection of the pictures or in the comments accompanying each print which either can be considered an original contribution to the subject or justifies the pompous and extravagant claims for this book that the advertisers have succeeded in getting the public to swallow whole. Of the hundred and forty-four paintings reproduced there are only about half that are generally known and considered topflight. To be sure there are many pleasant surprises. pictures of extraordinary quality from private collections which Mr. Craven has been wise and fortunate enough to present almost for the first time. But much of the selection is arbitrary and erratic; three Giottos from the Arena Chapel in Padua, yet nothing from Assisi. Masaccio, Piero della Francesca, and Botticelli come off very well, although the Duccio print is a complete failure. The selection of works by Michelangelo and Raphael is puzzling and inadequate. The Venetians, on the other hand, are excellently chosen, as are the Dutch masters. Evidently Mr. Craven has little sympathy or understanding for Flemish painting. In the Spanish section — Greco, Velasquez, and Goya — he reaches his highest successes both in choice and in text, but drops again into an abyss with French art of the seventeenth and eighteenth centuries. Among the modern paintings the Machiavellian hand of Mr. Crowninshield reveals itself. For no man who wrote so stupid and prurient a book on modern art, as Mr. Craven did a few years ago could acquit himself so intelligently with the moderns. It is. of course, possible that he has had a change of heart.
Taken by and large, however, the book is an extraordinary achievement. One must look at it not so much as a document of art but rather as a personal gallery filled with a vivid and discerning exhibition of pictures suddenly made available for the private possession and enjoyment of the middle class. More such books are desperately needed, and one hopes that the high-pressure selling campaign will not scare off the public from recognizing the true value of this one.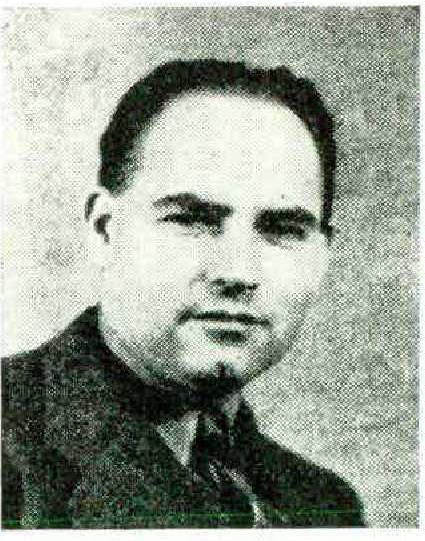 Mr. Boswell's book is approached from an entirely different viewpoint. It is a polemic for American art and the patronage thereof. Mr. Boswell and his father have for many years, as editors of the Art Digest, been the crusaders and standard hearers of Americanism, and as such have performed a valuable service to both the artist and the spectator. This book is the compilation, perhaps top hastily and badly constructed, of their accumulated interest. It is fresh, turbulent, and has the fault of all polemic writing in that it overstates its case. But it is not merely a handsome book; it is the most useful and competent resume of what has happened in American art in recent years that has yet appeared. The reader is left, however, with a jumbled and disorganized body of extremely valuable reference material — reported facts which should have been the basis of a more thoughtful anti betterwritten chapter on contemporary history.
These criticisms are the observations of the professional student of art and are offered for what they are worth. But they should not interfere with the pleasure which the layman can derive from these two books. A year which has seen the publication in the United States of the Leonardo Notebook's and Berenson's Drawings of the Florentine Painters, possibly the greatest book on art ever published in America or in the English language, and these two portfolios of color plates, is a year of which publishers can indeed be proud. A new era of popular appreciation is upon us, and the credit belongs not with the public institutions but with private enterprise.
FRANCIS HENRY TAYLOR