Abraham Lincoln: The War Years
The Atlantic BOOKSHELF
by
[
Harcourt
, Brace, 4 vols., $20]
IN The War Years, Carl Sandburg carries on and completes his life of Lincoln, through the turmoil of Civil War to the burial at Springfield. He has done so on the grand scale — it is a mountain range of a biography. The four volumes comprise well over two thousand pages of text, four hundred and fourteen half-tones of photographs, two hundred and forty-nine reproductions of letters, documents, cartoons. To review such a work in brief is rather like trying to take a picture of the Lincoln Memorial with a miniature camera. Yet certain things may be said.
In the first place, this is a biography, not only of Abraham Lincoln, but of the Civil War. The great, the neargreat. the wretched, the commonplace, the humble, the shoddy — dozens, hundreds of men and women, known or little known, who played their part in those years — generals, civilians, office seekers. Congressmen, cranks, soldiers of North and South, traitor plain citizens — appear and disappear like straws whirled along by a torrent. From General Tom Thumb to Clement Vallandigham. from Colonel Ellsworth to Jefferson Davis, they are seen, talked of, characterized, brought back. The debates in Congress are here as well as the marching of armies, the underground polities are shown as well as the surface issues.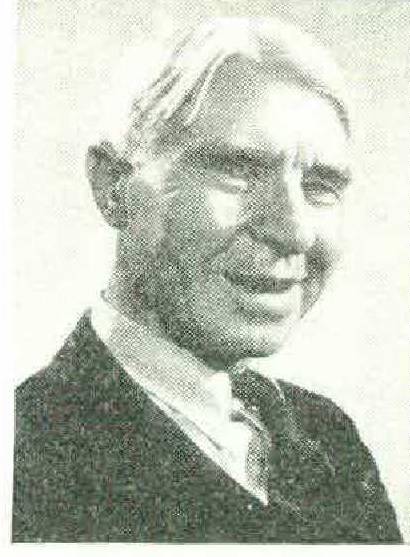 And, what seems to me one of the greatest virtues of the book, the narrative is largely kept within a contemporary frame of time. For, in looking back at any historical period, we are apt to think. 'It came out this way, as we know - men must have known it then.' That there was a time when men wondered if Congress would ratify Lincoln s election — that there was a lime when men of his own party thought Ben Butler might make a better President these are things we don't know or don't remember till somebody like Mr. Sandburg points them out to us. The scares, the fears, the indecisions, the whole getting under way of the huge, creaking war-machine of the North, the false alarms and dashed hopes, and yet the gradual, growing devotion between President and people— these Mr. Sandburg has done and done superbly. He has shown the worry and chieken-scratehings of 'the best minds' when confronted by a new phenomenon, the hate of the seorners, and the implacable growth of greatness.
And he has done more than that. For I think it is difficult tor anyone to read these volumes and not come out, at the end, with a renewed faith in the democracy that Lincoln believed in and a renewed belief in the America he sought. They are a good purge for our own troubled time and for its more wild-eyed fears. For here we see the thing working, clumsily, erratically, often unfairly, attacked and reviled by extremists of left and right, yet working and surviving nevertheless. That the full dream, the dream of a peaceful and liberal reconstruction of the Union, was cut short by an assassin's bullet, should give us food for thought as well. Mr. Sandburg remarks, with justice. 'Had Wilkes Booth never for a moment listened to Southern voices about this one man bad he dismissed the cries of radicals that, this one man was a faltering administrator, a trickster, a huckster and a vain usurper— had he been indifferent to the educated and privileged writers who pictured this one man as a buffoon and a charlatan, if not a monster bad Booth merely permit ted himself to be guided by such newspapers as the New York World, the Detroit Free Press and the Chicago Times— then he would have felt himsell justified to go forth with a brass That is bitterly true, and the spirit Mr. Sandburg denounces a part of America today.
For the man who was Lincoln, the great, complex, humorous, melancholy figure — Mr. Sandburg shows him, in certain sections of this biography, as clearly and as fully as he has ever been shown. The slow growth is there, and each ring on the tree is counted. At other times, particularly in volume one, the man himself seems submerged in the stream of events. I could, myself, have spared a good many pages on minor figures, a good many quotations from speeches in Congress, even certain anecdotes, interesting enough in themselves, for a sharper focus on the central subject. Now and then it is hard to see the wood tor the trees, now and then Mr. Sandburg's principles of selection and omission strike one oddly. It is a little difficult, for me to see just why Mr. Sandburg gives less space to the Porter ease than to General Tom Thumb, more space to the funeral tributes of the clergy than to the actual three days of Gettysburg. There are places where Mr. Sandburg's style touches genuine poetry, there are others where it descends to bathos. And. now and then, he permits himself a sort of rhetorical broodiness which is neither poetry nor prose. But, when all this is said, the book remains. To chip at it with a hammer is a little like chipping at Stone Mountain. It has faults. But it happens to be a book that every American should read.
The copious illustrations deserve a special note. They are superbly selected a magnificent and extensive gallery. Just take a look at the pictures of General McClellan that face page 329, volume one. You will know McClellan a great deal better from those pictures and understand certain things about him that Lincoln understood. And that is but one instance out of a hundred.
Yes, a mountain range of a book. And there never was a better time for it than this year of our Lord 1939.
STEPHEN VINCENT BENÉT