' IT is incredible that, we are at war; it is incredible that the children have gone away.' So said Londoners to themselves in September. The day after war was declared the Atlantic cabled Storm Jameson (p. 585) urging that she tell the true story of the Pied Piper in our times and what it means for women to live in a city without children. Storm Jameson is a novelist whose books are read on both sides of the water and whose son is not yet of war age.
Professor of Business Economics at the Harvard Graduate School of Business Administration, Sumner H. Slichter (p. 592) has prepared a swift, clear, and concise prognostication of what business must look forward to in this country. His article to country. opens the way for new papers on housing and the lack of skilled labor, both of which will appear in early issues of the magazine.
We asked Dr. Charles Van Riper (p. 601) for a thumbnail sketch of himself, and this is what he wrote: —
' Birth-cry without block, 1905; began to stutter, 1908; sang my way through first grade, 1910; quit reciting in school, 1914; facial contortions appeared, 1917; high-school valedictorian address, four spasms, 1922; stuttered through University of Michigan; "cured" by quack, 1924; silently taught high-school English, 1926-1928; "cured" by another quack; M. A. in rhetoric, 1929; "cured" by still another quack, 1930; stuttering high-school principal, 1930; speech clinics, Universities of Iowa and Minnesota; Ph. D., Iowa, 1934; research in stuttering, married speech correctionist; director speech clinic, Western State Teachers College, Kalamazoo, Michigan, 1936-; author. Principles and Methods of Speech Correction, 1939,
'At present studying development of speech in six-months-old daughter and talking too often and too much.'
Carl Joachim Kriedrich (p. 610), always a welcome contributor to our pages, is Professor of Governmental Harvard, where for several years he has been particularly active in (he training of men for government service. In Paris and London this summer he drew from first-hand knowledge his prose portraits of Paid ILeynaud, the dynamo of France (October issue), and Lord Halifax, England's Foreign Secretary. In August he came home to his Vermont farm, when he enjoys playing the cello and running the dairy.
An Oxford graduate, author of two novels (The Third Hoar and Pogue Male) and storyteller of whom the Atlantic is proud, Geoffrey Household (p. 621) has laid down his pen to work for king and country.
Born in Chicago and educated in the public schools of that city, Judge J. M. Braude (p. 627) received the degree of Doctor of Jurisprudence from the Chicago Law School in 1920. In 1933 he was made Associate Director of Finance for the State of Illinois, and in November 1934 was elected Judge of the Municipal Court of Chicago for a term of six years. For the past two years he has presided over the Boys' Court, the only court of its kind in the country, dealing with boys between the ages of seventeen and twenty-one. Judge Braude tells us that one of the most hopeful signs which have come to his attention is the investigation of youth-crime now being conducted by the American Law Institute — an inquiry attempting to adjust the problems of arrest, court procedure, punishment, and probation.
New England is the native soil of John Holmes (p. 634), who spends his winters in greater Boston and his summers in the Vermont hills. Assistant Professor of English at Tufts College, he is the author of Address to the Living, his first book of poems, and Fair Warning, a collection of light verse which is to appear this autumn.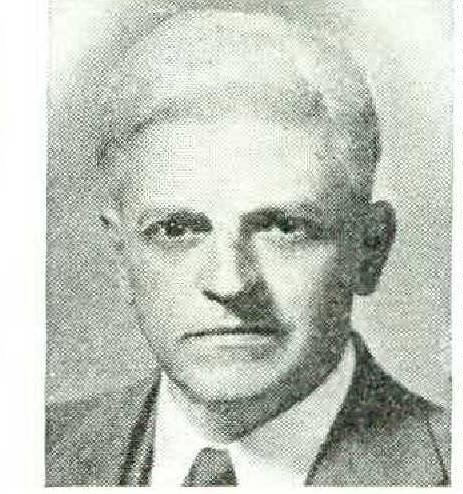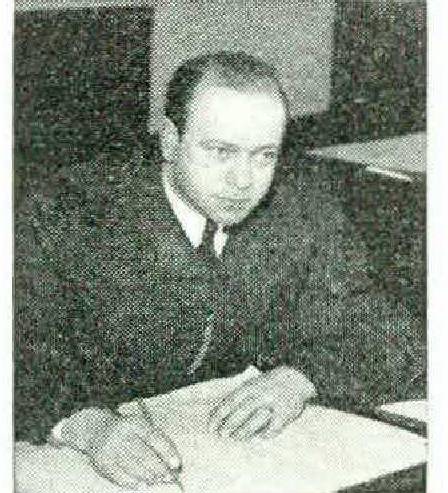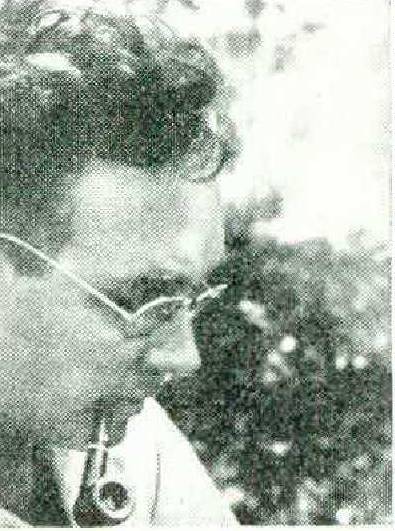 Iowa-born and a graduate of the University of Iowa, Lewis H. Brown (p. 635) is president of the Johns-Manviile Corporation. His analysis of the
adjustments and obligations expected of the present-day executive forms part of a new symposium to be published this autumn under the title of The New Outlook in Business.
'When everybody else shouts out. loud, one has at least to raise his voice to be heard at all; but unfortunately, when many authors write at the top of their voice, the results are raucousness.' So says Howard Mumford Jones (p. 641), Professor of English at Harvard, who in his new essay is searching for that note of nobility which seems to have dropped out of so much modern writing.
Born in Savannah, Georgia, half a century ago, Conrad Aiken (p. 650) — poet, novelist, and critic — looks appraisingly at the work of a fellow Southerner, William Faulkner.
The Atlantic expects great things of Hugo Johanson (p. 655), who sends us from California his manuscripts of firm, well-knit prose.
The dean of American newspaper editors, and a citizen whose public spirit is unimpeachable, William Allen White (p. 665) remarks the difference in advertising which has occurred within his own time.
Born in 1908, educated at and Oxford, George Allen (p. 672) then crossed to the New World to study as a Commonwealth Fellow first at Western Reserve and then at Harvard. A poet with a latchkey to the Atlantic, he has recently been appointed to the Ministry of Health in London.
'I hope this account of a summer in Lorraine,' writes Mavis Clare Barnett (p. 674), 'pleases you enough so that you will want to publish it. It was prepared from notes taken by me this summer in St. Avoid, where I go regularly. I think the French, at least in the section where I know them, felt that a show of firmness by France and Britain would halt Hitler. Well, we were mistaken. So this article, which I first intended to call "We Have Until the Harvest," has had to have its verb put into the past tense.'
An infantry officer in the last war, a poet and friend of Yeats, a novelist whose Death of a Hero will he instantly recalled, Richard Aldington (p. 684) applied for first naturalization papers in March and is now making a new home for himself in the United States.
Herbert G. Sonthoff is a young German who left his country twelve hours before the frontier was closed. He is not Jewish, but was denied his doctor's degree in Germany because of political reasons. He is now doing graduate work in government on a refugee scholarship.
The holder of two degrees from Oxford, now in his forty-ninth year, C. E. M. Joad (p. 689) is Head of the Department of Philosophy and Psychology, Birkbeek College, University of London.
Essayists old and new, amateur and professional, should keep their eye on the Contributors' Club in the months to come. For their stimulus we have posted a prize of $250 which, if luck is with us, will be awarded each month for the best essay of a thousand words. The first winner is Robert Shelby Darbishire (p. 695). He was born in Fort Meade, Florida, in 1886 and was brought up in what he calls 'the double life of Kentucky and England.' He was educated at Rugby and Balliol and then, after a short study of law in England, returned to farm life in Kentucky. Archaeology is his avocation.
Wilson Follett (p. 699) likes to referee disputed points about the State of the English Language today. His somewhat caustic survey of Reviewers' a good antidote for those who are soon to begin their fall reading.
The declaration of war cut short the leave of Agnes Newton Keith (p. 701) and her husband. They have had to hurry back to North Borneo, where he is Conservator of Forests, Director of Agriculture, Honorary Curator of the State Museum, and Game Warden, and she is (we think) the best writer in England's farthest outpost. At a time when diversion of any kind comes at a premium, it is a particular delight to serialize as much as we can of her prizewinning book, Land Below the Wind. The complete volume will be published before Christmas.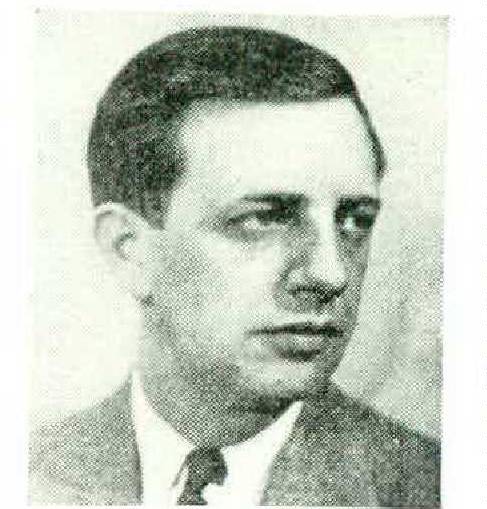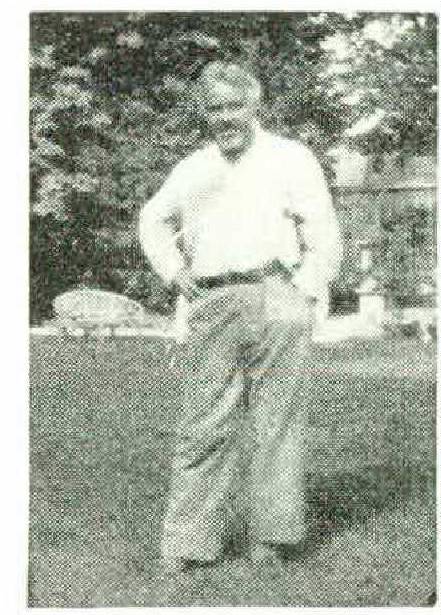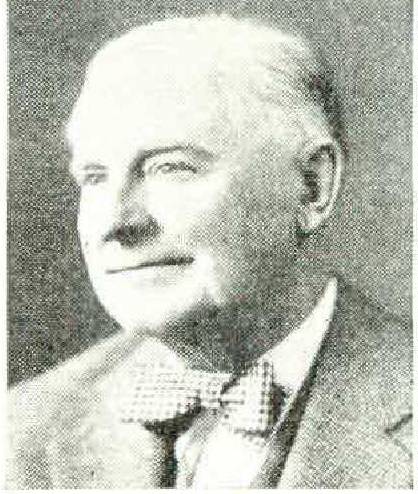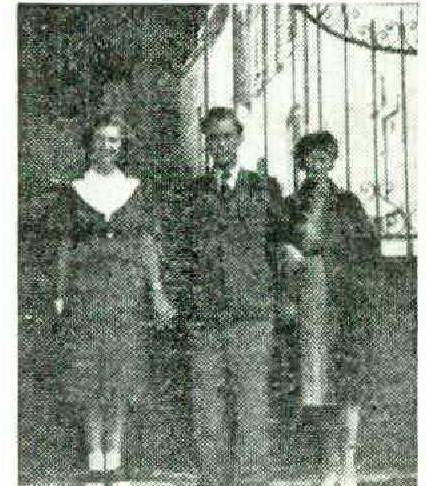 A correction.
Houston, Texas
Dear Atlantic, —
In my article, 'Texas Banks Its Oil,' the statement that the East Texas oil field could produce 15,000,000.000 barrels of oil in one hour with all wells wideopen is inaccurate because of a typist's error. The figure should have been 15,000,000. It is understood, of course, that by wide-open production it was meant that the wells would be producing from casing and not through any sort of choke.
Since the article was written in March, later statistics of the American Petroleum Institute place the top hourly production of the East Texas field at some 22,000,000 barrels. The known oil reserves also have increased, rather than decreased, since my facts were gathered, as shown by the API reports.
I regret the unintentional error, but, aside from that one figure, reaffirm the facts and estimates in the article as being accurate at the time it was written.
GERALD DONOGHUE
The evil of promiscuity.
Western Reserve University Cleveland, Ohio
Dear Atlantic, —
Protagonists of birth control like Mr. Lindeman have peculiar ideas about the attitude of those who lack their enthusiasm. Let it be understood as a matter of course that no one who has the interests of his fellows at heart, whatever be his views on this particular subject, is unaware of the enormous economic difficulties that stand in the way of a normal sex life for young people to-day; but, after all, no sex life in which artificial obstacles are employed can by any stretch of the imagination be called 'normal.' The most that the birth-control advocate can legitimately say in defense of his position is that an abnormal state of society demands abnormal measures to make life endurable. Even this position is questionable, but it is at least an honest one.
Mr. Lindeman presumes to question the sincerity of his opponents — always an easy though unfair method of attack on those who do not agree with one. Of course it is a matter of common knowledge that contraceptives can be purchased easily by any who want them: one must be very blind and very dull indeed not to know this. Nor does one have to be an advocate of birth control to favor a frank discussion of sex problems and a wide dissemination of sexknowledge among young people, and it is extremely shortsighted of Mr. Lindeman to suppose the contrary. One may disapprove of alcoholic liquors without advocating futile prohibition laws: so one mayadvocate the legalizing of knowledge regarding methods of contraception, and at the same time disapprove of those methods.
I think it is also extremely shortsighted of Mr. Lindeman to deny that a knowledge of methods of contraception, whether legalized or not, encourages sexual promiscuity. So long as social conditions make the living of a truly normal, and therefore happy, family life impossible for many young men and women, and so long as it is considered a perfectly natural and allowable thing to indulge in sexual experiences, provided both parties can be assured of safety from any after-responsibilities, just so long is sexual promiscuity bound to exist. The way to discourage this evil is not to condone it, or to cast unintelligent ridicule on those who oppose it, but to do something to correct it; and only education and social and economic reform together can accomplish this end.
JARED S. MOORE
Debts — and Stuart Chase.
New York City
Dear Atlantic, —
Stuart Chase's article on government debts in your September issue purports to present them as, on the whole, nothing to worry about. His feeling of reassurance arises from what seem to me to be two fundamental fallacies.
(1) It is true that corporate accounting requires a clear distinction between expenditures for operation and those for fixed investment in order to show the true financial picture of the corporation. The reason this does not, however, apply generally to government expenditures for plant is that plant purchased by a corporation is acquired only because it will earn money for the business, while the government has no earnings from its operations but only taxes imposed upon the people. The only exception to this would be where the expenditure was for a self-liquidating project that actually did in fact liquidate.
(2) it is true that properly secured debts form a satisfactory channel for the investment of funds by life insurance companies and Savings banks, but this is because the amount of income on them can be definitely figured and because the equity margin appears to offer safety. There is no inherent reason why such funds should not be invested in stocks or equities; and what is the source of all equity investment unless it is savings, either personal or corporate?
Mr. Chase goes further and says all our money and bank credit rest on debt. This is a pure assumption. It is, of course, a fact that during our past history banks have been able to loan out most of the funds placed with them by their depositors and therefore such a condition is likely to exist for some time to come. This does not mean, however, that banks could obtain no earning assets if all debts were in time liquidated. To argue to that effect would be to say that such of our great industrials as are long on cash and completely out of debt are not so well off as those burdened down with debt.
The great evil of excessive government debts Mr. Chase apparently ignores. The value of any debt to the holder thereof depends upon the ability of the debtor to pay, and the assurance of this ability has always been measured by the relative size of the equity investment supporting it. Excessive debts lower this equity margin, and hence lower investor confidence in the same degree, with the result that the enterprising members of the community, whose foresight and courage have alone made our country progress economically, do not dare branch out with equity investments. It is this fear which has slowed down our economic machine and causes our continuing army of unemployed.
C. W. KELLOGG
President, Edison Electric Institute