IN four new books four Englishmen have set out. in various ways, to amuse. And in varying degrees they have succeeded. A. A. Milne and J. B. Priestley have turned to autobiography, and of the two Mr. Milne comes out the better — perhaps for the simple reason that his Autobiography (Dutton, $3.00) is a pleasant, humorous chronicle by a pleasant, humorous man who writes well, and who has no compulsion to inject into it any cosmic urge. Atlantic readers are already familiar with portions of the book, and I. for one, can think of no middle-class English boyhood which has been recorded better than A. A. Milne's. Perhaps the psychiatrists can find in that childhood the reason for the fact that, despite Dorothy Parker, the Christopher Robin verses are enduring children's classics. Certainly psychiatry will find that sign of good balance for which it so assiduously searches in Mr. Milne's own comment on Mrs. Parker's famous, illbred. and eminently myopic review. A review, by the way, of editorial stupidity akin to asking Hitler to comment on a simplified version of the Talmud, or Lucius Beebe a Sears, Roebuck catalogue.
Mr. Milne, you see, strokes the reader's back a little. Mr. Priestley, on the other hand, makes it very hard to review his book. Rain upon Godshill (Harpers, $3.00). He says so many times, with such sweeping scorn, just what he thinks of critics, and of American critics in particular, that embarrassment clouds the mind. But since he himself has been a journalist — and at times a very good one—he will perhaps forgive another journalist the necessity of making those few remarks on his book which the editor has called for. Rain upon Godshill is, in its best parts, more essay than autobiography. In its worst parts it is more ego than sense. On the very last page the author thinks perhaps his next book will be 'thoroughly egotistical'without, apparently, realizing that in the present volume he has already established an all-time high. He is very sure of his ability, and even boastful of his integrity. If he means, as I take it he does in Chapter Two, that it is only his sense of decency which keeps him from writing of the English colonists in the manner, say, of Maugham, his moral rectitude is indeed our loss.
However, if the irritation which Mr. Priestley's pompous peevishness sets up is not too much for you, there is a good deal of enjoyable reading in the book. There are nostalgic yearnings for an England, a way of life, daily more remote from any possibility of resurrection, and, God knows, lamented. And there is the author's enthrallment with the Dunne-Ouspensky theory of time, a theme on which he plays in every chapter of the book, a philosophy which, however doubtful, is of recurrent fascination and solace to the bewildered. Angel Pavement, Mr. Priestley's Dickensian success, seems cruelly remote in the news of a sandbagged, blacked-out England, and must so seem to him. Even the short time which has elapsed since Rain upon Godshill was completed has served to make the new book more valuable as a document of things past in sociologicalphilosophic pattern than of present help. Perhaps this enhances its interest. It is the document of a talented man who does not like the path the world is taking, nor the way the world has treated him.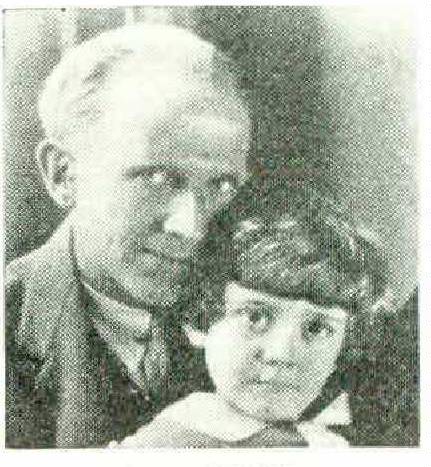 The other two books are novels. Since John Buchan is much too busy right now to write any more of his particular brand of adventure stories, Geoffrey Household seems to be a pretty good substitute. Rogue Male (Atlantic and Little, Brown, $2.00), the first-person story of an Englishman who sets out to kill a dictator and becomes himself ('When you strike at a king you must kill him') the quarry in a fantastic man hunt, is just a little too possible to be dismissed as pure fancy, Grapes of Wrath, which is currently the best seller in England, may well seem to English readers less believable than Rogue Male does to Americans. Reading this tale in the security of the softest of New England's leaf-painted fall twilights, you find yourself listening fearfully to a noise from the woodshed which, half an hour ago, you would have known was just mice. The story is as well done as that.
As a matter of fact, Richard Aldington, whose Rejected Guest (Viking, $2.50) is the last, and by all odds the most distinguished, of these four books, is himself living in New England now, one of the several highly endowed European writers who have lately taken up permanent residence in this country. Mr. Aldington didn't like the first World War. It took him fourteen years to distill his hate and pour it into Death of a Hero. This new novel traces the career of a casually conceived bastard of the first war, carrying him with implacable irony to the eve of the outbreak of the present one. The manner of the book is pure comedy, the dialogue smiling cynicism. It is as though Mr. Aldington, wearily convinced that no sound bludgeon will do an atom of good, has decided to snipe the world's mistakes. The book is amoral, and peopled by unadmirable characters — rather, one gathers, like the world as Richard Aldington sees it.
FRANCES WOODWARD