by
THROUGH no fault or particular merit of his own, the name of William Lamb, 2nd Viscount Melbourne, is known to posterity. His wife was the mistress of Lord Byron; he was Prime Minister at the accession of Queen Victoria—the 'I will be good' scene at Kensington Palace; and the Australian settlement of Dootigala adopted his name. He ranks among the least important of British Prime Ministers, but an amusingly ironical account of his relationship with the young Queen will be found in Lytton Strachey's Queen Victoria.The Young Melbourne, as its title implies, deals only with the earlier part of Lamb's career.
When an English book is simultaneously praised by Mr. Harold Nicolson, Mr. Bonamy Dobree, and Mr, Keith Feiling, the experienced reader knows pretty well what to expect. Lord David Cecil is a kind of Lytton Strachey minor in the public school of English letters. He is not innocent of gush ('A delicious relationship established itself among the three of them, rosy with tenderness, sparkling with graceful gaiety'), but he has avoided the common error of imitating the Strachey manner. He has his own style, and his book is like an extended gossip column about the 'smart people' of the early nineteenth century.
Naturally, such a book is full of what is known as 'background.' We have 'the ravishing Duchess of Devonshire,' 'lovely, exuberant, her whole personality flushed with a glowing sweetness.' 'The Duke of Devonshire had three children by the Duchess and two by Lady Elizabeth Foster, the Duchess one by Lord Grey.' We have Lady Bessborough, 'one of the most enchanting creatures who ever lived,' in Lord David's gushing phrase, but whose 'reputation was so tarnished that it was thought better that Caroline' (her daughter and later William Lamb's wife) 'should spend most of her childhood away from her.' William Lamb's mother, Elizabeth, 1st Viscountess Melbourne, had six children. 'Of these, William was universally supposed to be Lord Egremont's son, George, the Prince of Wales', while Emily's birth was shrouded in mystery.'
Such are Lord David's heroines, and obviously they are made to the hand of a born gossip writer. Chatter about and fulsome adulation of such 'ravishing creatures' must be irresistible to one so naively a worshiper of the fashionable world. William and Caroline Lamb, we note, ' were one of the smartest young couples in London,' the highest praise in the gossip columnist's repertory. But nothing that Lord David writes can make William Lamb interesting.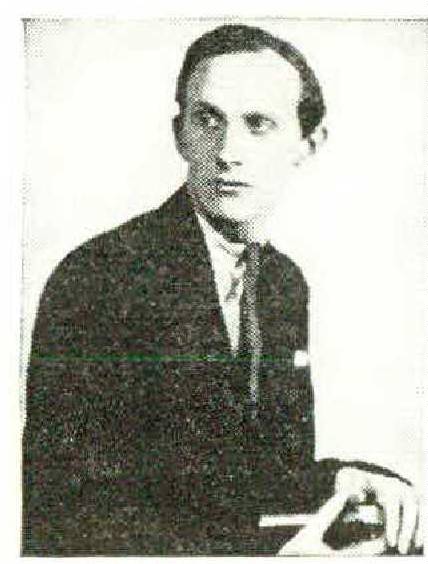 The young Melbourne had a lethargic fumbling sort of mind and personality, and though he read widely he remained as intellectually inert as he was incapable of strong passion. His verse is trash, and his aphorisms, though doubtless sincere, parrot the manner and substance of La Rochefoucauld. As a statesman William Lamb had but one idea, to avert in England a duplication of the French Revolution, which would have deprived him of the only importance he had — his money and position. He is the type of the self-interested reactionary, without the slightest impulse of sympathy for anything outside the interests of himself and his small overprivileged clique. In later life he thought that the abolition of slavery in the British Empire was 'great folly.' If he had had his way, he 'would have done nothing at all': 'I would have left it all alone.' And exactly similar was his attitude towards those who wished to abolish the exploitation of child labor in factories.
The villains, or perhaps one should say the fools, of this book are Lady Caroline and Lord Byron. A certain sympathy for William Lamb is played for by exaggerating his affection and care for his wife, and by omitting all mention of his own scandalous affairs. The oft-told tale of Caroline and Byron and their passionate, scandalous love affair is the most entertaining part of the book. But it is impossible to agree with Lord David in his reading of it. Lady Caroline was not 'a lunatic.' Her morals were precisely those of her mother and mother-in-law before her. but she possessed what they had not — an uncontrollably passionate nature and an irresistible propensity to exhibitionism. She is a perfect example of ' Bovarysme.' But it is a mistake to set her love for Byron down as 'a pose. For all its hysterical manifestations, it was real and tragical enough. It was not Byron's fault that she threw herself at him and practically insisted on being his mistress. And it is hard to see William Lamb as the patient and affectionate though injured husband. It is far more likely that he was so lethargic and cynical as to be indifferent.
RICHARD ALDINGTON