THE time has come for the anthropologist to speak out in our series of medical discussions. During his study and teaching at Harvard, Dr. Earnest Albert Hooton (p. 435), Curator of Somatology of the Peabody Museum, has had opportunity to contemplate what unnatural living has done to man since first he dropped down from the trees. How much of our physical equipment has been rendered obsolete by the process of evolution? How many new ills did we expose ourselves to when we began to live upright?
Born and educated in Wisconsin, Dr. Hooton was awarded a Rhodes Scholarship and took his B. Litt. at Oxford in 1913. He is the author of a number of volumes, including Apes, Men, and Morons, Crime and Man, and Twilight of Man, the last being scheduled for publication this autumn.
Many are the city dwellers who at one time or another have been tempted by the thought of retiring to the country. P. Alston Waring (p. 446), is one who actually made the jump. After the war, he and Mrs. Waring transferred their allegiance from business to a farm in New Hope, Pennsylvania, taking with them the three Russian children they had adopted on his return to civilian life.
Nothing pleases the editor more than to introduce a new contributor to the Atlantic audience — particularly when she writes as well as Florence Wheeler McGehee (p. 454). In response to our welcome, Mrs. McGehee had this to say: —
' I am a native of Oakland, California, married to a farmer, and the mother of two highly satisfactory daughters. Am also the director of child welfare and attendance for the school department of Yolo County, California. For many years I have been the writer of columns entitled "Orchids and Onions" and "Excuse My Glove" for the Woodland Democrat, "best small-town newspaper in California." This story marks my debut in the big time.'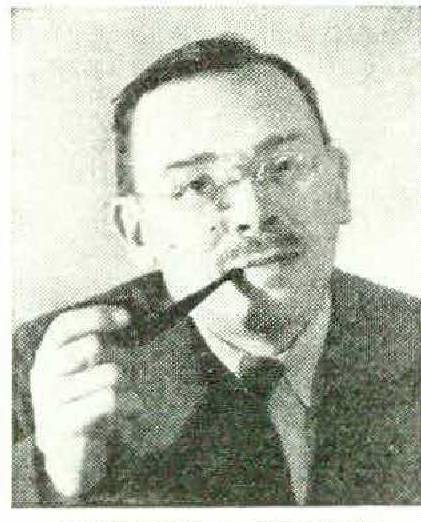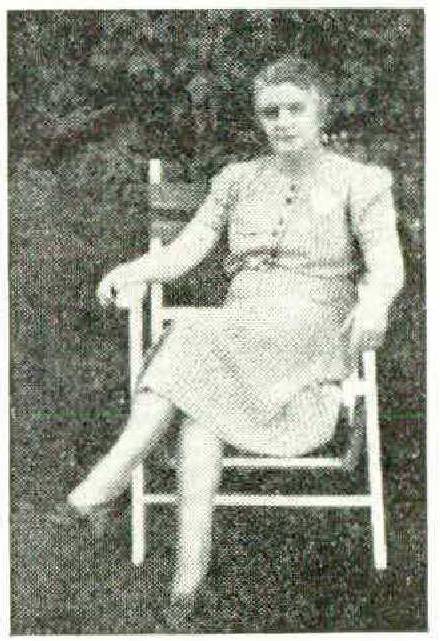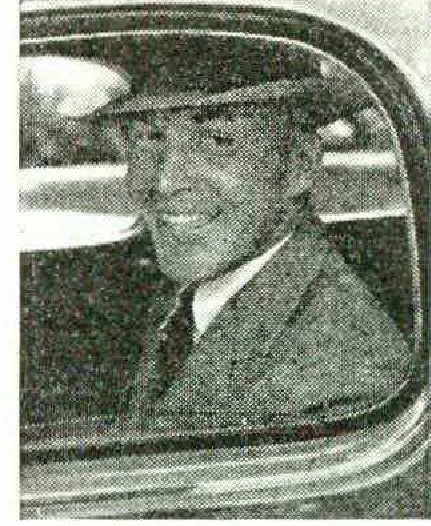 In the July Atlantic, Mr. Eduard C. Lindeman initiated a discussion of birth control. Thus far 211 readers have taken the trouble to comment by letter on his article, 205 of them approving wholeheartedly of what he said, and 6 being in opposition. This month two new speakers join the debate. Don Wharton (p. 463), formerly a member of the editorial staff of the New Yorker and Scribner's, tells the edifying and factual story of how the first of the forty-eight states — North Carolina — came to adopt a birth-control program. He pays particular tribute to that doctor (George M. Cooper) whose persistence and good sense cleared the path.
Father Francis J. Connell (p. 468) explains the Case for the Catholic in clear and unequivocal accents. A graduate of Boston Latin School and Boston College, Father Connell entered the Redemptorist Order in 1908 and was ordained at their Seminary, Mount Saint Alphonsus, Esopus-on-Hudson, June 1913. He engaged for a short time in parochial work in Brooklyn, New York, then took the degree of S.T.D. in the Collegium Angelicum, Rome. Today he teaches and writes at Esopus.
In this issue we bring to a conclusion the diary and the framework in which Ruth Gordon (p. 474) so perfectly recaptured her life as a stage-struck Senior in 1914. Miss Gordon has put aside her writing to play the part of Mary Todd in the film version of Abe Lincoln in Illinois.
For the evocation of the American spirit, we turn to our poets, and first to Archibald MacLeish (p. 484), the new Librarian of Congress. Born in Glencoe, Illinois, in 1892, Mr. MacLeish graduated from Hotchkiss, Yale, and the Harvard Law School. For a number of years he was a member of the editorial staff of Fortune. But poetry is his first and abiding love, and Americans have a right to be proud of the dozen or more volumes under his signature.
A graduate of Amherst and a protégé of Robert Frost, Edward A. Richards (p. 488) has taught at the University of Rochester and at Columbia, and is today an educational Director for the Industrial Training Corporation of Chicago. His new volume of poems. Time Strikes, was published this spring by the Columbia University Press.
Missouri is the home place of Josephine W. Johnson (p. 490), whose novels and poems often hark hack to the oak groves and bottom lands which she knows so well.
On his return from Europe this summer, Carl Joachim Friedrich (p. 491), Professor of Government at Harvard, sets down his impressions of the man who, more than any other, has been responsible for the amazing revival of France — Paul Reynaud, Minister of Finance.
That we might know what was coming, in early June the editor of the Atlantic arranged with Walter Duranty (p. 502) for a series of five articles depicting the inner feelings of the peoples in Europe as they lived through the crucial summer months. Mr. Duranty's first article on Poland appeared in August at the very moment Hitler had proposed his new partition. The present paper, which came to us by wireless, traces the German influence in Rumania, Hungary, and the Baltic States.
Flowering Earth is the title of the new book by Donald Culross Peattie (p. 512), from which the Atlantic has drawn a number of eloquent chapters. With the manuscript came this friendly Foreword from the author: —
'I have spent twenty years getting ready to write this book, and more than two writing it, and all the things that would make it thorough and dull I have left out. It is on the subject I find happiest in the world, the same subject often made inconceivably tiresome under the name of botany. It is none other than life, green life, the plant kingdom, which has flowered into our present home, from the earliest seeds of vitality on earth. . . .'
How sizable is the problem of old-age support in America? Can it be solved financially and without too great a strain upon our earners? Here is a subject which has been much too vague and alluring to American minds. By way of a beginning, Arthur Pound (p. 521) reckons up the pensions we are already paying in the Land of the Bountiful.
The next to speak is E. B. (p. 528), who, after fifty-three years of active work, was discharged without a pension, and, having made every effort, had to forget his pride and accept relief. His candid testimony merits respect.
From the Kentucky mountains come the stories and poems of Jesse Stuart (p. 533). Ploughhoy, schoolteacher, the storyteller of his district, Mr. Stuart has published collections of sonnets and stories, an autobiography. Beyond Dark Hills, and has a novel scheduled for appearance this fall.
Born and educated in Chicago, Raymond P. Calt (p. 539) knows by experience the American invention that is now at work in industrial design. Mr. Calt was educated at the Crane Technical School, De Paul, and Northwestern University.
Like their elders, those Under Thirty are consumed this month with the burning issue of war or peace. Burket Kniveton, Jr. (p. 544) is a Pennsylvanian, twenty-two years of age, who has pledged himself to a course of nonresistance, come what may. Joseph P. Kennedy, Jr. (p. 545), son of the American Ambassador at the Court of St. James's, has seen the bombers at work oil Valencia, Spain.
After the summer vacation, Wilson Follett (p. 549) resumes his rôle as the Atlantic arbiter on Words and their Ways in American Speech. Readers are invited to send their queries to him either at his farm in Bradford, Vermont, or by way of the Atlantic office.
It is with especial pleasure that the editors begin in this issue the serialization of Land Below the Wind, by Agnes Newton Keith (p. 551) — first, because from a field of 659 manuscripts this book emerged and walked away with the Atlantic prize of $5000; secondly, because Mrs. Keith, a Californian born and bred, has made such excellent use of her American qualities in the life she has led in North Borneo. Her husband, Conservator of Forests and Game Warden, is one of seventy Englishmen who direct the destiny of some 270,000 tribesmen in this, the third largest island in the world. He spends much of each year in the jungle and far up the waterways of North Borneo, and with him goes his wife. She makes us feel what it is like to live in a land of tropical heat and hurricanes, a land whose animals, whose forests, and whose natives are not only fabulous but real.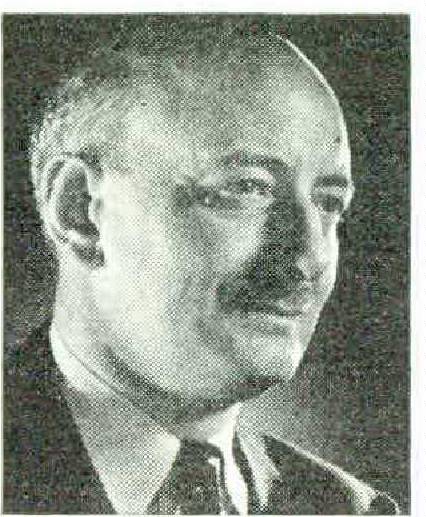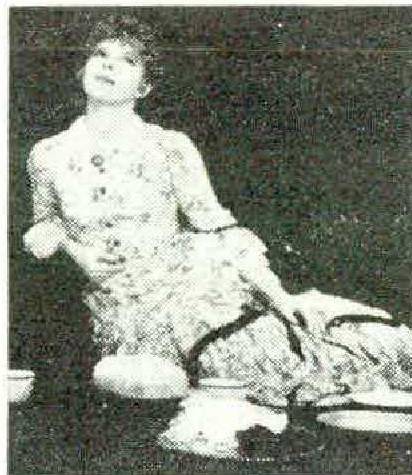 More evidence, please.
Kennebunkport, Maine
Dear Atlantic, —
In his recent article Dr. Menninger raises some interesting points. He has presented two installments of a story which I, for one, should like to read complete. Other installments might include discussion of the following points: —
(1) How nearly identical, psychologically, are new born babies? Will the majority of such babies react to the same stimulus in the same manner?
(2) What sort of work has been done in attempts to substitute acceptable gratifications for unacceptable ones, and to whirl extent has it been successful?
(3) What are the present views of psychologists regarding the probable course of adult life, for a member of a civilized commuuity who has grown up withont having experienced restraint, of any kind at any tine during his life?
(4) What is the most desirable way of bringing up a child, (a) under present conditions, and (b) under such ideal conditions as might be realized in the not-too-remote future?
Dr. Menninger's reference to the child whose frustration dated from the time when, as an older child, jealousy was aroused by the arrival of other children, brings up the question whet her it is desirable to have but one child per family.
I wonder if the entrance of women into the business and professional world is not an attempt, possibly misdirected if Dr. Menninger's thesis is true, to overcome the frustration which he emphasizes. If this attempt is on the way to success, as some believe, then what will be the result in terms of the frustration of mothers and children?
Dr. Menninger is presenting the results of scientific experiments and observations. In the Atlantic he is presenting these results to laymen, who must accept them, either because of the prestige of the Atlantic, or because of his own. Many readers are unfamiliar with his work. A scientist would not accept results of such importance without examining in some detail the observations and tests made in verifying the conclusions. Then why should the layman be expected to do so? If, as Dr. Menninger suggests, his readers will merely 'heave a sigh of impatient incredulity,' may not the reason be that the facts, as opposed to the conclusion, have not been adequately presented?
CARL T. CHASE
Topeka, Kansas
Dear Atlantic, —
The questions arising in Mr. Chase's mind are exactly those which I had hoped that the article might arouse. Some of them are questions to which the answers are fairly well known and constitute a part of our established psychiatric, knowledge. On the other hand, some of them are questions to which we do not know the answers and about which we are seeking to learn more.
Mr. Chase is quite right that the statements expressed by me should depend upon scientific observations and experiments, but I cannot believe he is correct in assuming that readers of the Atlantic are unfamiliar with at least some of the evidence accumulated and reported in the past thirty years.
KARL A. MENNINGER
Newton, Connecticut
Dear Atlantic, —
Dr. Menninger's article on 'Parents Against Children' should be a great help to race suicide. Few women of sensitive feeling and high ideals would dare to undertake motherhood after reading it. Verily, it is the woman who pays — she has risen above the manual labors and slavery of savagery only to be blamed for every deficiency and blunder of civilization. However, if that civilization is to survive, we must all, men and women, meet and accept responsibility with sacrifice and courage, and we do need to be educated; so permit me, even with a few reservations and a wee bit of temper, to say, 'Thank you. Dr. Menninger,'
MARIAN GOODHUE SHERMAN
Stamina.
Dear Atlantic, —
The thrice-blessed public library allows us to bring home such monthly publications as have become passe. So today I happen to be reading the Atlantic for April 1939. I thought an Easter sermon would be like a sweet spring breeze on this torrid August afternoon, but on page 501 I find Mr. Bernard Iddings Bell lamenting: 'More and more there are those who realize that what is needed is some good boys and girls for a change.' (Italics mine.)
Also amazement, incredulity, indignation mine! I am one of the implied bad girls of the present day. I am twenty, and earn, as a stenographer, fifteen dollars a week. On this princely wage I support myself and my mother and sister, who have recently been deserted by my father. We are light-housekeepers in an attic upon which we manage to pay the rent by never having quite enough to eat. I look clean at my work by washing my dress and lingerie every night. I am efficient, and conscientious at the office, and, though it is known there that I am bearing a man's load, I have been refused even a small raise.
My boss, who is avaricious, untruthful, and everything that. Jesus would have condemned, baits me because I do not go to church. I have despised God ever since I was twelve years old when I first read the account in Exodus of the cat-and-mouse game He played with poor Pharaoh; and of the wily borrowings he supervised for the Hebrews so they might cheat the Egyptians.
So I shall have to continue to be that unattractive figure, the godless woman. I shall also continue to hate hypocrisy and bigotry and meanness.
I shall gratefully embrace every chance I may get to protect and support the dear ones in my care.
In short, I shall do my duty and more, as thousands of other boys and girls are doing in this age, which Mr. Bell finds so morally impoverished. The church does not provide our stamina; it is born in us from some august Creator who has never manifested Himself with either frogs or lice (also Exodus).
But you can see how Mr. Bell's pointless homily was an unfortunate choice of reading today. R. M.