TheCONTRIBUTORS' COLUMN
Ruth Gordon (p. 145) is an American actress who has captivated many an audience in New York and London. She made her first big hit as the wife in Saturday's Children, Maxwell Anderson's comedy of young love. Jed Harris selected her for the title rôle of Serena Blandish and since then she has starred in Hotel Universe, Seventeen, They Shall Not Die, and Ethan Frome. She is the only American actress who has ever played a leading rôle at the Old Vic in London: in The Country Wife she created a new tradition in that famous playhouse.
Twenty-five years ago Ruth Gordon (Jones) was a native of Wollaston, Massachusetts, and a stage-struck senior at the Quincy High School. She still has in her possession the Diary which she kept in 1914. Using it as a point of departure, she tells her story of Seventeen with unforgettable humor and tenderness. We are thankful to say that this delicious serial will he continued through several issues.
Isolation, argues David L. Cohn (p. 155) is just about as extinct as the Dodo. Those who don't think so keep harking back to Washington, to which Mr. Cohn replies, 'Whatever he said or did not say, two things are certain. The one is that no man can bind this country to follow any policy, domestic or foreign, forever. The other is that Washington naturally could not foresee the time when the United States would become so intimately a part of the world that Europe's quarrels would concern us, and the country so powerful that our policies would not only affect Europe but perhaps even bring about conditions that would cause European conflicts, or bring them to an end after they had started.'
Neurologist, psychiatrist, and educator, Karl A. Menninger (p. 163) is head of the famous Clinic which bears his name and which includes the Menninger Psychiatric Hospital and the Southard School for Unadjusted Children.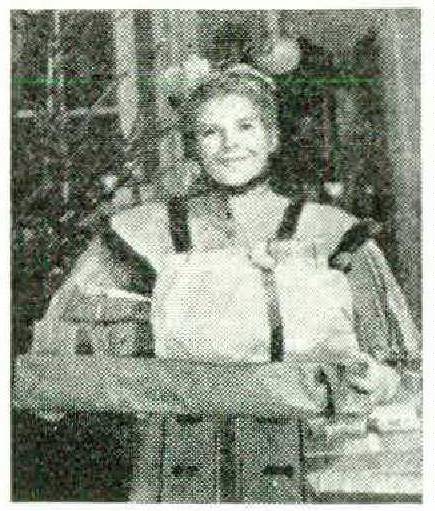 For three years Alistair Cooke (p. 176) was the film critic of the British Broadcasting Corporation. He first came to this country in 1932 as a Commonwealth Fellow, to do research in dramatic criticism at Yale, then at Harvard. He married a New Yorker and settled down here in 1937. He is now free-lance American correspondent of the B. B. C. and a special correspondent of the London Times. Those who follow Mr. Cooke's prose portrait of Charlie Chaplin will wish to know that Mr. Chaplin's new film. The Great Dictator, will be finished in October and should be ready for distribution before the end of the year.
' In a democracy,' writes Waller Lippmann (p. 186), 'the opposition not only is tolerated as constitutional but must be maintained because it is indispensable.' This should cheer fainthearted Republicans.
Poet and storyteller who finds his best material in American soil, Stephen Vincent Benét (p. 191) has been working steadily on a narrative poem which, rumor has it, will be the equal of John Brown's Body. His most famous story. The Devil and Daniel Webster, has recently been dramatized and set to music.
In the Atlantic for June, Dr. Henry E. Sigerist of Johns Hopkins advocated a program of Socialized Medicine for the United States. It was clear that a large section of medical opinion was critical of the reforms he recommended, and the Editor therefore turned to certain prominent members of the American Medical Association for suggestions as to a more moderate and perhaps more 'American' way of improving our national health.
Born in New York in 1871, Dr. Haven Emerson (p. 194) spent his first fifteen years of professional service in private practice, hospital work, and teaching. As Health Commissioner of New York City, epidemiologist of the A. E. F., and director of surveys of hospital and health agencies in a score of American cities, he has more than a little familiarity with the problems of administrative medicine. His testimony is supported by able and interesting statements from Dr. Roger S. Siddall (p. 198) of Detroit and Dr. Joseph T. Smith (p. 199) of the Joseph H. Pratt Diagnostic Hospital of Boston.
If you like to go places and he in the know, consult pages 288—290
It is purposeful that the layman should know the doctor's attitude toward the Wagner bill. Says Dr. Emerson: 'The medical, dental, and hospital-administrator professional organizations, by the democratic methods of delegates and voting publicly on resolutions, have unanimously disapproved the Wagner bill.
A group of some 400+ physicians among the 110,000 of the A, M. A., who were unable to make effective by open discussion and their privilege of voting their support of the Wagner bill, are not in agreement with the unanimous official action of the profession. I know of no local county or state medical society which has to date taken any other action than disapproval of the Wagner bill.'
' My sea captain,'writes Helen Forbes (p. 200), 'was one of the Nason family of which Kenneth Roberts has written at such length. My story comes from a legend told me by my grandmother, and personally I have no doubt that the man was drunk, although Grandmother would never have admitted such total depravity in him. I wonder if the Nasons were always so noble as they were in Trending Into Maine.'
Joseph O'Kane Foster (p. 210) is in his forty-first year. He was born on the South Side of Chicago, studied physics and philosophy at the University of Wisconsin, has roamed as a jack of all trades from coast to coast, and is now living on his ranch in Taos, New Mexico.
From Canton. Ohio, come short stories marked with the strong individuality of George H. Freitag (p. 216). He is a sign painter by profession, was born on September 26, 1910, and began writing in 1933.
Margaret Elizabeth Rhodes (p. 218) took an honor's degree from Somerville College, Oxford, in 1938.
The author of Surrey After Munich, Graham Hutton (p. 219) was for several years the Assistant. Editor of the London Economist and the farsighted lieutenant of Sir Walter Layton. Now in his middle thirties, he speaks for that generation in England which missed the war and which as yet finds itself blocked off from any considerable responsibility in English affairs.
Norway has reason to be proud of Sigrid Undset (p. 232), who was born on May 20, 1882. A commercial secretary from 1899 to 1909, she eventually received enough encouragement to resign her post and devote herself wholly to her writing. Her great trilogy, Kristin Lavransdatter, was published in 1920-1922, and she was awarded the Nobel Prize in 1928. Her Atlantic essay, ' Margery Kempe of Lynn,' forms part of a new collection of papers, Men, Women and Places, to be published in September by Alfred A. Knopf.
This month letters from 'Under Thirty' strike a refreshing note of optimism. In the Virgin Islands, Robb White (p. 241) found the serenity and economy which he needed for his writing. Donald J. Webb (p. 242) clearly expresses that new determination with which Young England looks toward the future. Three years ago Aubrey B. Haines (p. 243) and his wife were facing a very uncertain future. They found their fortune in a walnut shell.
Returning from the Lima Conference, R. L. Martin (p. 244) spent a considerable time in Central America, investigating the relations between Panama, the United States—and certain outsiders.
The Atlantic would have no hesitation in placing Geoffrey Household's (p. 259) name in that small list of young English authors whose promise is already by way of being fulfilled. Geoffrey Household went down from Oxford with a First Class in English literature. His first post was in Bucharest, as a confidential secretary in the Rank of Rumania. Thence business took him to Spain. In 1930 he landed in New York City, where, despite the depression, he tried to combine matrimony with writing. Having written himself ragged, he returned to England to spend two years as an overseas representative in the Balkans, the Near East, and South America. In 1935 the Atlantic bought his first, story, and asked for an option on all others he might write in the next year. With the publication of his first, novel, The Third Hour, Geoffrey Household came into the clear.
For people who like to go places and be in the know, Stop Light is offering suggestions for August in the pages directly following the serial.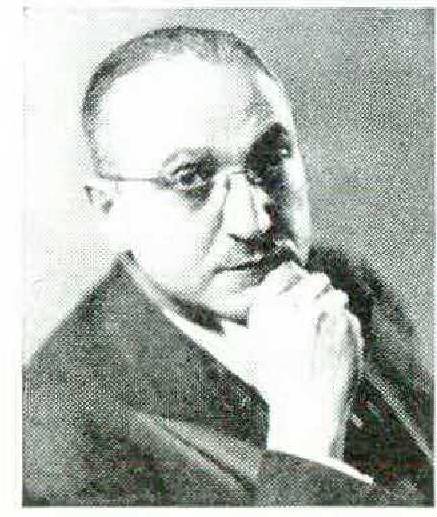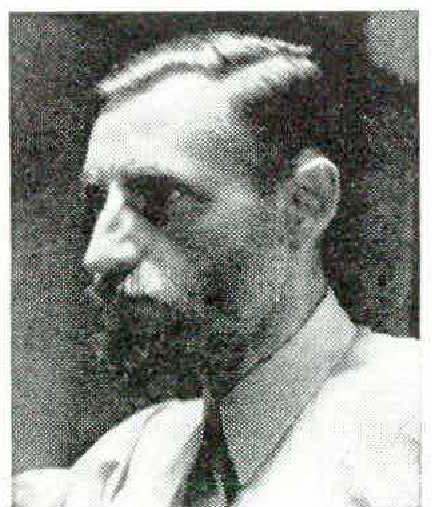 We welcome this opportunity of thanking the manyAtlanticreaders who extended their sympathy to the Anonymous author of 'What Can We Believe?' in the June issue.
Dear Atlantic Readers: —
Your response to 'What Can We Believe?' has touched my heart. I am grateful to you for taking me into your confidence concerning the things that lie deepest in your own. There is a fellowship among those in sorrow,
I had hoped to reply to each letter personally. I have not been able to do that. So, please won't each one who has failed to receive an acknowledgment of my appreciation understand that this is, in a sense, a very personal letter. For every expression of sympathy, in letter, gift, or poem, every expression of faith, every experience told to me. has its own place in my thoughts. Not one was wasted, and each has added its glow to the lights that burn in my heart.
For all of this I am sincerely grateful.
ANONYMOUS
In the May Atlantic. in quoting a famous dramatic criticism of the late Eugene Field, Alexander Woollcott identified the actor at whom Field threw the brick as the late Creston Clarke. It is now pointed out by Mrs. Clarke, who was on the stage for many years under the name of Adelaide Prince, that, as Mr. Clarke was in his teens at the time of Field's days as a dramatic critic, he could not have been the victim. Mr. Woollcott, who is himself a stickler for accuracy, is suffering acutely from loss of face, such as it is.
A tribute to a fine actor.
Philadelphia, Pennsylvania
Dear Atlantic, —
I notice in your May issue, in the article on Hose Field by Mr. Alexander Wbolloott. a reference to the late Creston Clarke. Mr. Woolleott tells a little joke about Mr. Clarke,—a good joke, too, — but he prefaces it by saying that Mr. Clarke was an actor of insignificant talent, who toured the country in Shakespearean repertory on the insufficient grounds that he was a nephew of Edwin Booth.
I would be the last person to say that Mr. Clarke was an actor of the first rank; but to speak of his talent as insignificant is merely absurd. He Lacked one important qualification of the great actor—physical stamina. He was fragile of physique, and all his impersonations had to be rather restrained; yet his voice, while not specially sonorous, always filled the theatre, and there was never any uncertainty as to what he was saying. He had, when it was needed, an exquisite grace and refinement in his manner, notably in such parts as Hamlet, Richelieu, and his incomparable Orsino; and he possessed that rarest gift of the actor the ability to deliver blank verse so that it sounded like a perfectly natural mode of speech, without ever causing the hearer to forget that he was listening to poetry. He never indulged in 'the varied strangeness of new readings,' yet his impersonations were almost always interesting, and, in spite of their quietness, often deeply moving.
There are many bits of business that stick in my mind: the lever that visibly consumed him in Orsino; his delivery of ' Put money in thy purse'; the hunted expression on his face at the end of Richard III. To show what command he had of the audience: when he played Romeo it was the business for Juliet , near the end of the balcony scene, to throw down a flower, which Borneo caught and kissed. One night some hoodlum in the gallery made a loud kissing noise at this; the house tittered, as some fools always will, and the scene seemed to be ready to go on the rocks. Mr. Clarke walked down to the footlights, looked up at the gallery, and deliberately kissed the flower again — and the house was, as it were, scared into silence.
He had, in common with Irving (and I don't remember anyone else who had it to the same degree), the power to make the audience see him as he ought to look, without actually looking that way. In most parts he was content to appear of his usual height; but in the fourth act of Richelieu, for instance, he seemed by far the tallest man on the stage, somehow. His Othello, of course, had to be different from most, on account of his build; so he played him as a Saracen: thin, aquiline features, pointed beard — the very picture of the Sultan Saladin in Scott's Talisman.
Certainly no actor of insignificant talent could have kept a theatre crowded to the doors night after night for three successive months, playing nothing but classic plays. Ho did that during one memorable season, and nearly equaled the record at other times. I remember being present on the last night of one of his engagements (he playing Hamlet) when not only was all the standing room in the house taken, but people sat on the floor of the aisles, from the doors nearly to the stage.
Mr. Woollcott says that Clarke is remembered only on account of the joke about his King Lear. Well, I never beard he joke until it was read to rue from the Atlantic; but, while I distinctly remember Edwin Booth, I also remember Mr. Clarke, and the details of his impersonations, with keen pleasure — yes, and with gratitude; and I am not alone in this, by any means.
WALTER LINDSAY
With apologies to the honorable and ancient house of Oliver Ditson, to which, of course, Mrs. Bowen was referring.
New York City
Dear Atlantic, —
I have read with great interest the article by Mrs. Catherine Drinker Bowen in the May Atlantic about Anton Rubinstein, but in the first paragraph of page 595 there is a statement: ' Arrived in Boston, he strolled into Ditmar's Music Store and saw a collection of Nocturnes printed between bright red covers, etc.' Was I here ever a music store in those days in Boston by the name of 'Ditmar's.' or is it possible that the honorable and ancient house of Oliver Ditson A Company was meant?
THEODORE E. STEINWAY
New uses for oldAtlantics.
Newark, New Jersey
Dear Atlantic, —
Miss Catherine Hand, a missionary in Ichowfu, China, writes: 'We had a happy Christmas, forgetting for the time the sorrows and problems of the year. The school children gave a program for the other refugee children Saturday morning and afternoon. Each child had a paper bag of candy and so forth. The faculty made about 500 of these bags, using double sheets from my old Atlanlics, for paper IS at a premium here, and cloth even more so.' Five hundred refugee children made happy by candy bags is a Christmas item that can be repeated all over that suffering country, and we are proud of the missionaries that have made such reports possible, but 500 bags made by using 'double sheets from my old Atlanlics' records self-sacrifice that you should know about. For Atantics are read and reread, and handed on and handed on again by missionaries to their fellow workers, Chinese and foreign, so that one marvels at the sacrifice of 'my old Atlantics' by Miss Hand. And we do honor, too, to the humble Chinese mail carriers who manage to get letters and Atlantics through.
MARY K. DUGUID
Bouquets for our authors.
White Plains, New York
Dear Atlantic, —
Never before have I written the editor of a magazine, but. Mr. Milne's May installment has added just the right touch of light-hearted felicity to a perfect spring day. So the beds and the dishes can wait a little longer while I make a 'token payment' on my debt of gratitude to you and the others responsible for making my favorite magazine a continuing joy. Please keep working on the state of the language. It may do no good, but at least those of us whose ears are being hurt each day can once a month feel we are not alone.
Every time you make any change in the Atlantic I am disturbed. So far, after I get used to it, each change has been an improvement. May it always be so.
LOUISE L. THOMPSON
Better than new shoes.
Lynchburg, Virginia
Dear Atlantic, —
If I had to choose between new shoes and the Atlantic for the year, it's theAtlantic I would take, for after all one can be run down at the heels, but to let the mind grow seedy is the worst possible state. Wasn't the May number great?
Sometimes — most times —I start at the Column, for there is where I like to start—get the authors well fixed in my mind (especially when there is a picture I feel I really know them), then go straight through to the last page. There is nothing more delightful when two or three are gathered together than a discussion of the Atlantic contents. Your old magazine wouldn't be worth two cents if it couldn't be thus dissected. And I've no doubt, Mr. Editor, if you were there on the side lines you yourself would gel as great a kick out of it all as we who participate.
ELIZABETH FAULKNER PERCY