Graham Hutton (p. 1) was for several years Assistant Editor of the London Economist and the able and discerning lieutenant of Sir Walter Layton. Now in his middle thirties, he speaks for that generation in England which just missed the war and which as yet finds itself blocked off from any considerable responsibility in English affairs. Mr.
Hutton spent the summer and early autumn of 1938 in the Danubian basin, gathering source material for his recent book, Surrey After Munich. His current article on 'The Next War' is to be followed in the August Atlantic by a sequel, 'The Next Peace.'
From Harborside, Maine, Alma de Mier (p. 14) sends us her evocative memories of the Middle Ages in South America. In reply to the Editor's request for further details, she wrote as follows: —
Your delightful letter of the 17th set me eagerly searching my memory for further details, but without results. Not a scrap of any of those stories was left unused. Even as to unconscious revelation: my father seemed to have no impulse to mimic, and—strange for a Spaniard — he almost never made a gesture.
Some image of my grandfather, naturally, formed in the minds of his hearers.
A man with an undoubted gift of leadership, and called the finest host of his time, his outstanding characteristic was the great charm of manner which no one who met him ever forgot. At home he was a strict parent, held in awe by all his sons.
My father, a naturalized American citizen, married an American girl, and I was born in New York City, in 1866.
Educated as an artist, I have worked and taught in art all my life. For the last quarter century my home has been in Concord, Massachusetts. Miss Frances Bates suggests that I give you the Spanish version of my name, as a curiosity that might possibly interest the Atlantic readers. As you doubtless know, a Spaniard's name extends as far as he wishes up his family tree, the length signed depending on the formality of the occasion. This is all I have had occasion for. ALMA TAYLOR BARTON DE MIER Y BARTON Y ROVIRA Y BENITES Y TERAN
American born, Eduard C. Lindeman (p. 22) worked as a laborer until he came of age. He took his B. S. at Michigan Agricultural College and thereafter combined editorial work with the duties of a teacher and lecturer. Now Professor of Social Philosophy at the New School of Social Work, Mr. Lindeman in his spare moments is a contributing editor to the New Republic and author of Social Education (1933) and Wealth and Culture (1935). At the Atlantic's request, Mr. Lindeman has challenged the statements of those critics who have predicted that legalized birth control would lead to (a) race suicide, (b) increased promiscuity, especially among the young, and (c) a reduction in our economic productivity.
Albert Jay Nock (p. 29) never leaves anyone in doubt as to his opinion of music, Rabelais, Thomas Jefferson, Matthew Arnold, Henry George, and education in America. Having recently completed the editing of a memorial volume to Henry George, he is now outward bound for a leisurely inspection of Canada which will carry him from the West Coast to the Maritimes and which will provide the Atlantic with at least two of his famous Travel Letters.
Edmund Wilson (p. 36), author and critic, is three years older than Ernest Hemingway, whose talents he has so thoroughly appraised in the Atlantic Portrait of this issue.
Thrice winner of the Pulitzer Prize for Poetry, Robert Frost (p. 47) will be the first incumbent of the Ralph Waldo Emerson Fellowship in Poetry at Harvard University. His books, the first editions of which are now collectors' items, include New Hampshire, A Boy's Will, Mountain Interval, West-running Brook, A Lone Striker, A Mountain Range, and From Snow to Snow.
Deafness has never disheartened Earnest Elmo Calkins (p. 48), as readers of Ins autobiography
If you like to go places and be in the know, consult pages 142—141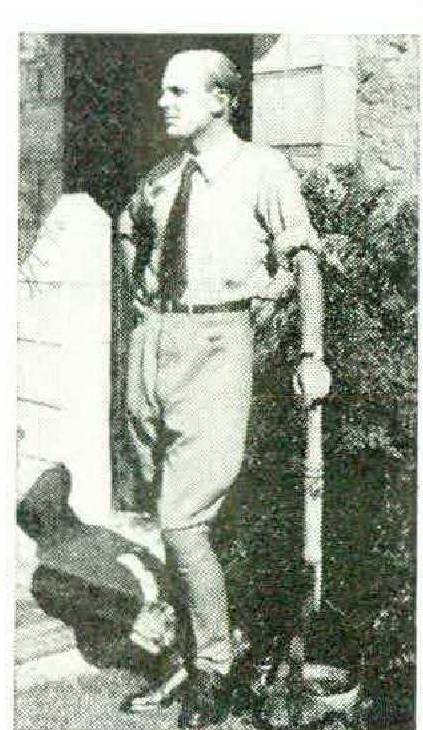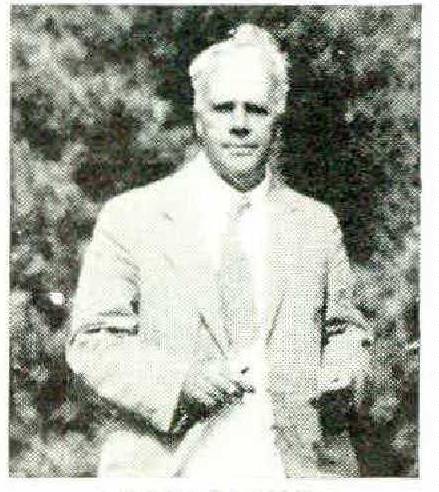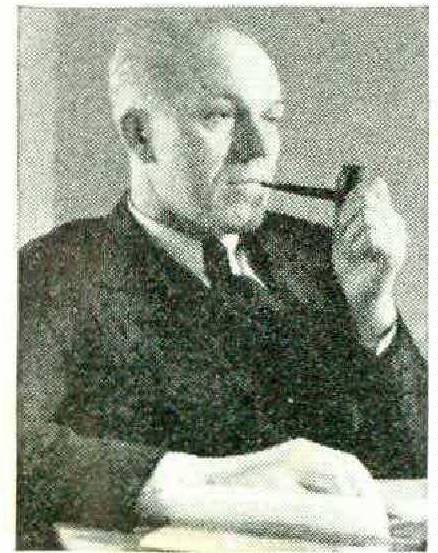 — 'Louder Please!' — will well remember. Senior partner of the advertising firm of Calkins and Holden, essayist and historian (They Broke the Prairie), and a wood carver of almost professional excellence, Mr. Calkins speaks for those seven million Americans who find it hard to hear.
Katrine Winton MacGlashan (p. 56), who makes her first appearance in the Atlantic, is a native of Cleveland, Ohio, and a graduate of Oberlin. Her father and her mother's family were engaged in the manufacture of a pioneer automobile, the Winton, which, so she tells us,
'was actually the first automobile ever manufactured and sold in this country.
His short stories have already made a name for Benedict Thielen (p. 63), who is at home on Martha's Vineyard, in Manhattan, or in Arizona. He is the author of two novels and of stories that have been printed and reprinted here and in England.
Walter Brooks (p. 69) holds the copyright on a unique brand of American humor, a fact which makes his presence doubly welcome in times of stress.
Boston born and now a native of Chicago, Colonel Frank Knox (p. 75) was the Republican nominee for Vice President in 1936. He is the publisher of the Chicago Daily News and the Manchester Union and Leader. Having seen service in two wars, first as a Rough Rider and then as an artillery officer in the A.E.F., he has some very decided opinions about our foreign entanglements and the necessity of protecting our arteries to the South. His article was written shortly after his return from an extensive trip through South and Central America.
Henry B. Washburn (p. 81) studied at the University of Berlin and at Oxford before becoming Dean of the Episcopal Theological School in Cambridge. He is now in his seventieth year.
John R. Tunis (p. 85) spent six weeks this spring with the Dodgers in their training camp at Clearwater, Florida, and had a first-hand opportunity to learn what it is a catcher has to know.
A winner of the Pulitzer Prize for Poetry, Robert Hillyer (p. 91) is the Boylston Professor of Rhetoric at Harvard, being in that capacity the immediate successor to Dean LeBaron Russell Briggs. His Ode delivered in December 1938 at the anniversary of the Phi Beta
Kappa Society at William and Mary College has recently been published by the Harvard University Press under the title In Time of Mistrust.
Foreign correspondent of the Christian Science Monitor, with headquarters for ten years in Moscow, four years in Tokyo, and now in Paris, William Henry Chamberlin (p. 96) is the author of Soviet Russia and Japan Over Asia.
Author of sixteen volumes of prose and verse, Robert Nathan (p. 101) linds felicity in his historic old house on Cape Cod. It always seemed a pity to the Attantic that his prophetic novel, Road of Ages, was not sufficiently appreciated for its beauty and insight at the time of its publication in 1935.
This month the letters from 'Under Thirty' have a feminist ring. We hear first from A. P. (p. 102), who wanted to have things her own way and would not take no for an answer, and secondly from Mona Lisa Lindenberg (p. 103), a Viennese driven into exile, now finding her new footing in the Philippines.
A New York lawyer who has been practice since 1895, George W. Alger (p. 105) was appointed a commissioner to investigate the operation and management of the State Prisons and the operation of the Board of Parole of New York. In this issue he discusses the opening of a new and hopeful chapter in criminal law.
Over a year ago Geoffrey Household (p. 113) settled himself quietly in England to write the story of a modern Don Quixote. His novel, Rogue Male, is the result, and a most remarkable serial it turns out to be. Much of the actual writing was done at 10 Star and Garter Gardens, London, but the author had first to familiarize himself with the underground conditions in London and on the Dorset Moors. Because of the skill with which the clues have been woven together, we strongly recommend that readers keep the first installment, handy until the subsequent chapters are available.
Evidence has been steadily coming to the Editor of the wide interest in Wilson Follett's witty and authoritative discussion of the State of the Language. Mr. Follett is to be given a summer vacation, but his pages on the use and abuse of modern English will reappear in the early autumn.
For people who like to go places and be in the know, Stop Light is offering suggestions for July in the pages directly following the serial.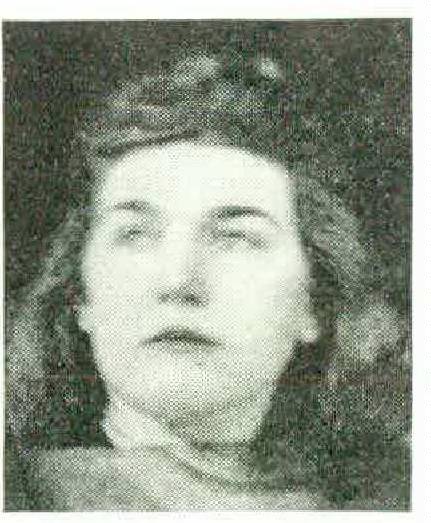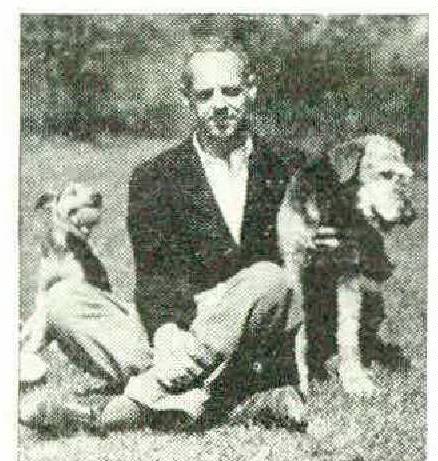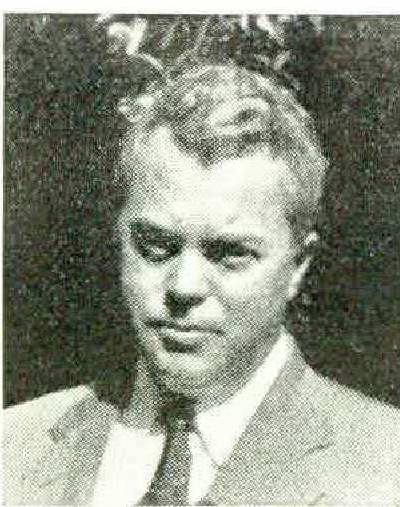 Thomas Wolfe and His Manuscripts
In the Contributors' Column of the June Atlantic, allusion was made to 'the more finished manuscripts' of Thomas Wolfe left at the time of his death in the hands of Maxwell Perkins, the literary executor. We welcome the opportunity of printing this further explanation from Edward C. Aswell, Mr. Wolfe's editor.
New York, N. Y.
Dear Atlantic, —
I think you convey a false impression in saying of Wolfe 'he left behind him a mass of manuscripts, the more finished of which are now being edited, etc.' This seems to imply that the two posthumous novels which we have announced for publication are to be 'salvaged,' as it were, from such fragments and oddments as could be found after Wolfe's death. The truth is that Wolfe completed the new novels in a manuscript of more than a million words and delivered the entire manuscript into my hands on the very day he left for the West Coast, where he contracted the pneumonia from the effects of which he died. EDWARD C. ASWELL Harper & Brothers
One way to look at Communism.
Philadelphia, Pennsylvania
Dear Atlantic, — I read with some amusement Dean Russell's article. In the first place I fail to see why anyone should want to 'tell a Communist,' or to 'beat him.' A Communist, as I see it, is one who is interested in changing a form of government to a form which he claims is nearer to his heart's desire, and which he calls Communism. To each . . . and so forth. If he could change the government to Communism he no doubt feels that he would materially benefit. He and his crowd would control government, and hence the exchequer — where the money is. It appears that all the political parties — Democrats, Republicans, Socialists, and so forth — are realty after the very same thing. They spend time, trouble, and money, and have been known to break the laws of the land, in pursuit of their end. The Communist appeals to one mob or class, the others to their own receptive mobs or classes. The one able to gather the most votes wins, and moves in. Possibly Mr. Russell belongs to one of the parties mentioned. He is a 'perfesser,' and in his chosen sphere is no doubt endeavoring to secure all possible for the professors in general and himself in particular. The American Legion is a pressure group organized by politicians to further their own political purposes, and to delve as often and as deeply in the public purse as possible. They really have done very well in this respect, and hope to do better, no doubt. We realize it would be foolish for the Legion to state they were out to nick the taxpayer. Therefore they cover it up by 'patriotism' — the last resort of the scoundrel — in general and attacking the Communists in particular. When, after all, they are all after the same thing - a larger slice of the public funds, even as you and I. Yours humorously, G. L. MERRICK