Stephen Leacock (p. 735) is a transplanted Englishman. For thirty-five years a teacher of political economy at McGill University, Mr. Leacock in his relaxed moments wrote those books which have made him the best-beloved humorist in North America. Now, with economy, humor, and eloquence, he expresses that loyalty which a great Dominion feels for its monarchs.
Faced with the tragic mystery of her son's death, an American woman who shall be Anonymous (p. 744) summons up her faith to answer that question which each of us must determine for himself. To the editor she wrote, ' Three of Bill's friends — young men near his own age who were brought close to each other and to me during the long months of uncertainty — came to me asking their unanswerable questions. To Bill's friends, not to mine, was the letter written.'
In the April Atlantic Professor Sumner Slichter of the Harvard Business School delivered his account of the assets and debits in the Administration's program for business recovery. Now speaks Wendell L. Willkie (p. 749),
President of Commonwealth and Southern Corporation since 1933. 'I should like,' he says, 'to give the beliefs of a liberal business man and the method by which appropriate social controls and the objectives of the New Deal can eventually be accomplished. I think many people in this country have been so enamored with the Roosevelt objectives that they have ignored the necessary mechanisms by which the economic system functions.' The third in this series, Mr. Stuart Chase, will be heard in an early issue.
English poet and novelist who is perhaps best known in America for his Death of a Hero, Richard Aldington (p. 757) has taken up new and, as we hope, permanent residence in the Connecticut Valley. His friendly, illuminating appraisal of Norman Douglas shows why that Scotsman has become 'a living classic' in our time.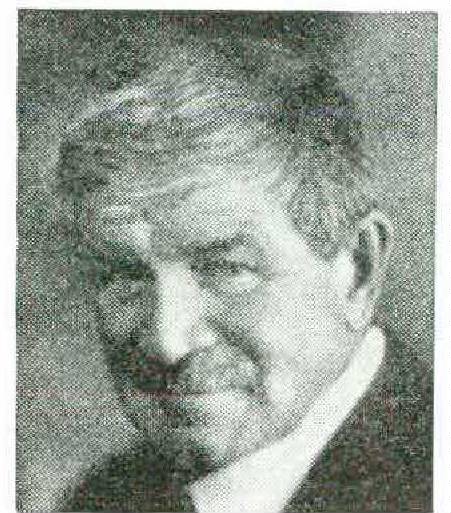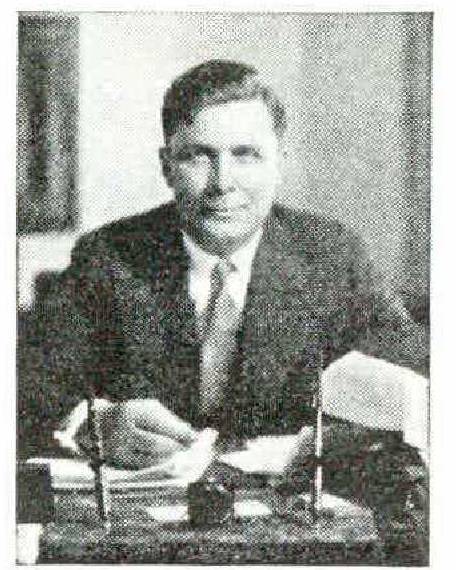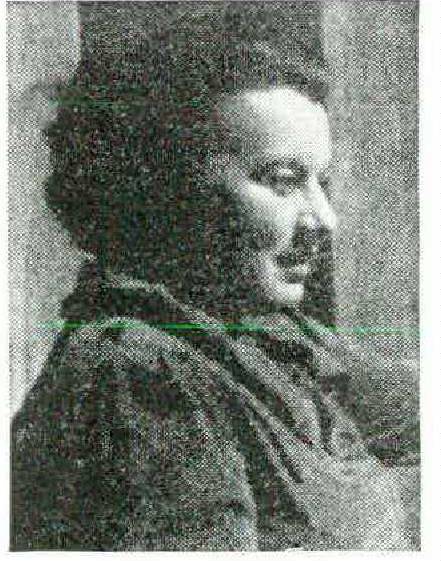 Assistant Professor of English at Tufts College, John Holmes (p. 761) is a poet equally at home in the Atlantic and the New Yorker. Henry Holt and Company published his hook of verse, Address to the Living, and the Oxford University Press his recent critical anthology, The Poet's Work. Still under thirty, Muriel Rukeyser (p. 762) has two books to her credit, and a third in preparation for this autumn. A New Yorker who likes to be on the go, she has studied at Vassar, Columbia, and the Roosevelt School of the Air. For years a versatile member of the Atlantic's staff, Florence Converse (p. 763) has contributed poetry, deft editing, and firm direction to many a good issue.
Firm and varied were the replies to Mrs. Lenore Friedrich's article, 'I Had a Baby.' With Some sixty speakers clamoring to be heard, it was clear that the debate called for a hall larger than the Contributors' Column. The editor accordingly arranged for a Symposium from Mrs. Helen H. Whiting (p. 764), a Virginian and the mother of eight children, Mrs. Helen Walcott McKenzie (p, 765), who is expecting her second child in June, Mrs. Sarah M. Privette (p. 768), first a trained nurse and then a mother, and Mrs. Faye Cashatt Lewis (p. 771), who has an M. D. and three children of her own to be proud of. Statements from those sharing Mrs. Friedrich's views will be found later in this Column.
Julia Davis (p. 773) tells us that writing is her main interest, besides which she likes 'living in the country and riding horses.' A West Virginian, educated at Wellesley and at Barnard, she has lived in London, Copenhagen, New York, Wyoming, and Nevada, 'My Indian stories,' she says, 'are true cases from the experience of Judge George Brown, who was for many years, I think, judge of the circuit court at Elko, Nevada.'
This is a year when contagions from Europe spread with lightning speed. Is there danger in this country, asks Ralph Cooper Hutchison (p. 779), President of Washington and Jeffrson College, that 'the stale will either control through subsidy or stifle the independent colleges and universities and thus is destroy the champions of freedom in education'? Members of Congress and of college faculties will be equally interested in the answer.
If you like to go places and be in the know, consult pages 884-886
A student of Paul Shorey's, George Norlin has been President of the University of Colorado for twenty years. A great scholar, he has a gift for handling men and an audacity that has been both opposed and respected by legislators.
The campus enjoys with him his love of the classics, fishing, poker, dogs, and dahlias. it is fitting that, on his retirement this June, President Norlin's portrait should be drawn for us by Dixon Weeter (p. 785), professor of English at Boulder.
The Administration has been pressing for medical legislation which will provide better care for more Americans than now come within the range of hospitals. The American Medical Association, comprising approximately 100,000 doctors, seems to he holding back. Laymen, bewildered by the dispute, need the reassurance of such an authority as Dr. Henry Ernest Sigerist (p. 794). Born in Paris in 1891, Dr. Sigerist has studied in Switzerland, London, and Munich. He has lectured on medicine at Zurich and Leipzig, and since 1932 has been Director of the Institute of the History of Medicine at Johns Hopkins.
Atlantic readers have been given a preview of those In Memoriam portraits which Alexander Woollcott (p. 805) is now preparing for book publication. Mr. Woollcott has asked for a leave of absence in order that he may lecture at the University of Chicago, visit the Quintuplets, and prepare a series of broadcasts for the B. B. C. But he will return to our columns before the end of the summer.
Anyone who wants to know the private life and hardy virtues of California wild flowers had better write to Lester Rowntree (p. 809), for as a lone hunter she spends eight months each year collecting and shipping them to the four points of the compass. Her new book, promised for the autumn, is on the flowering shrubs of California and their value to the gardener.
Thomas Wolfe (p. 817) was born in Asheville, North Carolina, on October 3, 1900. He studied at the University of North Carolina and at Harvard before displaying his indisputable talents as a novelist. His books Look Homeward, Angel (1929) and Of Time and the River (1935) placed him in the front rank of young American writers.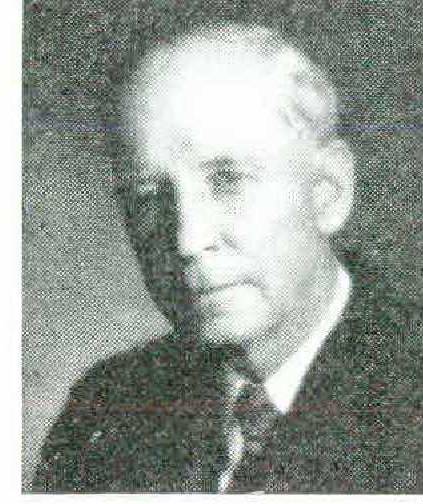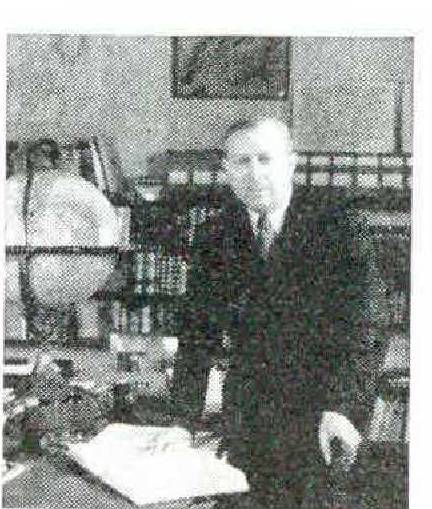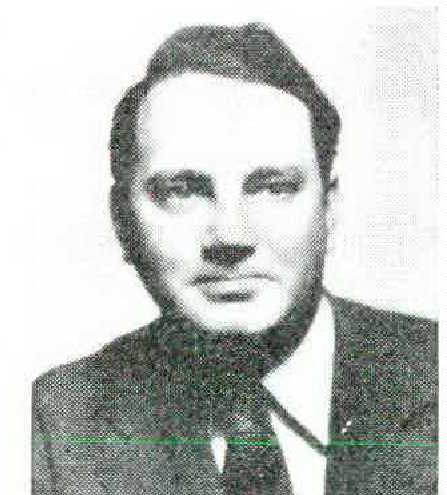 His death in the autumn of 1938 is a severe loss to American letters. Always a prodigious worker, he left behind him a mass of manuscripts, the more finished of which are now being edited by his literary executor, Maxwell Perkins. Harper and Brothers have announced the publication of a posthumous novel in June of this year.
Archibald MacLeish (p. 823) is a poet who snow practises what he preaches. In the early twenties he turned from the practice of law to devote his energies to the writing of poetry. Six volumes of verse appeared under his signature between 1924 and 1932, when his volume Conquistador was awarded the Pulitzer Prize for Poetry. He has contributed a series of notable articles to Fortune, has written a ballet, Union Pacific (1934), and two plays for the radio, The Fall of the City (1937) and Air Raid (1938). He is now curator of the Nieman Foundation at Harvard.
Geoffrey Johnson (p. 831) is a British poet and critic.
From his plantation in the South, David L. Cohn (p. 832) has been writing a series of pungent and illuminating Letters to his friend, Elisaveta Andrievna, a Russian refugee. His analysis of our Foreign Policy may even be meaningful to 100 per cent Americans.
Fighting first as a Marine in the A. E. F., Gene Tunney (p. 839) went on to win the heavyweight championship from Jack Dempsey on September 23, 1926. He retired from the ring undefeated in 1928. He is to-day the father of three sons, the author of A Man Must Fight (1932), and Chairman of the Board of the American Distilling Company.
In recent months Atlantic readers have acquired the habit of consulting Wilson Follett (p. 847). A novelist, editor, and critic, he is first and foremost the living exponent of Good English.
With this issue we bring to a close the rollicking Autobiography of A. A. Milne (p. 849). He tells of his experience as the Assistant Editor of Punch. how he wrote seventeen plays, including Dover Hoad and Mr. Pim Passes By, and of the circumstances — and good luck — which led him to write his famous poems for children.
A Word to the Wise!
Atlantic readers who like to go places and be in the know should be sure to consult the new department which, over thr signature of Stop Light, will appear in the pages directly following the serial in this and subsequent issues. New York, New Jersey, Pennsylvania, and Delaware are touched on this month.
Critics of Lenore Pelham Friedrich's article, 'I Had a Baby,'are heard from in the body of the magazine. Here the rebuttal turns to those who reaffirm Mrs. Friedrich's opinion of the circumstances which attend childbirth in the United States.
Edgewater, New Jersey
Dear Atlanlic,—
In the twenty years I have been a subscriber to the Atlanlic I have never had the courage or the temerity to write to you. Mrs. Friedrich's article must take the blame or credit for the present motivation of my writing.
A year ago I, too, had a baby, and since then have wanted to crusade against the brutality, stupidity, and barbarous technique of a group of supposed humans in a modern maternity hospital, who, to quote the head nurse, 'can and do give adequate care to the body, but have no time to consider emotions or feelings.' Perhaps I might have recovered with reasonable rapidity from the strain but for an inexcusable slip in the physical care. The bed in which I had been placed collapsed, not once, but three times during the part of the labor I remember, jarring and wrenching my back to such an extent that a joint in the pelvis was torn from its proper position. Not until six months of pain and acute distress sent me to an Osteopath did I obtain relief.
Mrs. Friedrich has said. 'An experience is not very dramatic or interesting except to the person who experiences it.' Perhaps I have given too much detail. What is important is not that i suffered needlessly, but that my ease is all too common an experience for women who go to hospitals expecting care and consideration.
Hospital care is not necessarily good care. Hospital records are kept to protect doctors and the hospital, not the patient. In many cases a doctor's convenience, hospital routine, and technique get all the emphasis, not understanding attention designed to promote a patient's peace of mind and recovery. Mrs. Friedrich suggests by her article that women can be adults and treated as such. From the informal data I've collected since my hospital experience, I've learned that women from all Walks of life have resented and abhorred the impersonal, mechanized hospital treatment which has made them feel less than human. Many have not had the courage to have a second child. Most are inarticulate and feel, 'What is the use of saying or trying to do anything? We can't change a system.'
Mrs. Friedrich's article is a banner for human, not factory-like, maternal care, and for it I thank you.
MELISSA C. BEACH
Short Hills, New Jersey
Dear Atlantic, —
I have just finished reading Mrs. Friedrich's article in the April Atlantic. What she said has given me great pleasure. There is so much misunderstanding and unnecessary fear about childbirth.
I have been feeling my way along these same lines for several years, and it is delightful to find signs that women are beginning to want the experience of childbirth. One of these was Enid Bagnold's novel, The Door of Life; another, Mrs. Friedrich's account of personal experience. I wish that both could be read by every woman who is going to have a baby.
My own children were born in England, where we lived for some years; and during both births, alas, from ignorance and fear, I allowed myself to be cheated of the experience. The birth of my first child had been difficult, so when the second was coining I asked a friend of mine, a doctor and a psychologist, how it would he possible for me to face the pain.
He said, 'As long as you resist and fear it, Nature has you to overcome before she can get on with the job of bringing the baby to birth. When you fight and resist, you make it an infinitely harder and longer process. I have seen many women who fought until they had to give up, and then only could the baby be born.'
I said, 'But you have to fight pain! What else is there to do about it?' And he answered, 'Why, it's like skiing — if you grow stiff and taut with fear, you fall down. Whereas if you relax, and go With what is happening, yon skim down the mountain!' So, when the child was being born, I did that I relaxed and said yes, and tried to flow with it, and I found that I passed through the pain into something else, which Enid Bagnold calls 'the hollow core of pain,' if I remember rightly. But, alas, because I had not known it could be so, and because I had asked in advance for anæthetics, my doctor gave them to me for the last five minutes, and so I missed the culmination.
If there is a next time, I do not want to be deprived again, but how, I wonder, can it be done in this country, where it is all porcelain, and gleaming instruments and routine — inhumanly so, I think, — the opposite of what Mrs. Friedrich found in Switzerland.
I think that mothers and doctors need much educating. I feel that, as Mrs. Friedrich implies, the doctors like anæsthetics, not primarily because 'they don't like to see people suffer,' but because it is simpler and quicker for them, and they have no difficult human being to cope with. And the mothers agree to this method because they have no true idea of what it is like, because they are filled with old wives' tales and fears, and because they have no conscious notion that they are conniving to deprive themselves of a unique and a supreme experience. A friend of mine — an unusually perceptive man — once said to me that for one reason he wished that he could be a woman: because women alone are allowed to participate in creation in its full reality. How fantastic and unfortunate that the premise that seems basic in people's minds about childbirth is that it is a burden and a misfortune and an evil unnecessary suffering. Of course one does have to realize that some deliveries are terribly painful and difficult, but they are the exception, I'm sure. What is painful and unnecessary in the average childbirth is not due to the anatomy of the mother or of the child, but to the attitude with which the experience is envisaged and met.
Two things I have observed; one is that the women who are most 'sold' on anæsthesia, Cæsareans, and so forth, make capital of their sufferings (which they did not have), and are violently opposed to the idea of natural childbirth.' Perhaps I am unfair, but I feel that unconsciously they do not want others to experience what they themselves did not face, nor do they wish it generally understood that there was anything to experience, or any meaning in it. Another thing, which goes hand in hand with this, is one Mrs. Friedrich refers to — that there is a deep unconscious frustration in women who have been elsewhere when their children wenre born. Another psychologist friend said, and I think rightly, that because of this many women are never able to realize in reality that they have children, and never grow into motherhood and adulthood. It is like something that they had nothing to do with the baby was foisted upon them while they slept. I think this is true, and you can see it in many women. The effects of this. individual and social, are far-reaching, aren't they ?
I wouldn't go so far as the nurse in Mrs. Bagnold's novel, but I do dream of a time when there may be maternity retreats—nursing homes devoted solely to inaternit y eases, as there are in England, but quite different and with some of the feeling of the place on Lago Maggiore — where people understand that the human and psychological aspects of birth are fully as important as the obstetrical. Fearing and fighting germs and pain and death, we have swung too far away from the spirit and meaning of birth.
I am so glad that Mrs. Friedrich has opened the door a little to a more real and human attitude.
MARIAN DESMOND
One cure for Communism.
Headquarters, Commandant Third Naval DistrictNew York, N. Y.
Dear Atlantic, —
From long experience in the United States Navy, and familiarity with the relations existing between officers and the enlisted personnel, I have found in Dean Russell's article on 'How to Beat a Communist' a parallel of such interest that I have hoped that comment thereon might appeal to some of your readers.
The noteworthy point, for purposes of this discussion, is that naval methods of administration embody all the elements proposed by Dr. Russell as a national cure for the poison of Communism in our social system.
In spite of the fact that every man in the naval service, from the Commander in Chief of the Fleet down to the last recruit who entered a training station, is enmeshed in an unbroken chain of authority and responsibility (graded according to his position, but ever present), and in spite of the fact that throughout the chain unquestioned and unquestioning obedience is required and enforced, I challenge any observer to find any social, political, or other organization in which there is such an absence of feeling of class against class, such a solidarity of endeavor toward a common end, and such convincing demonstration of those two intangibles that we call 'morale' and 'esprit de corps.'
Although the above outline of the naval system of command would seem to portray the very type of social organization against which the Communist doctrines inveigh most strongly, it is a fact that our naval forces are and always have been strongly resistant to all attempts at Communist infiltration.
Let me indicate briefly the points of resemblance between Dean Russell's proposals and the existing situation in the Navy.
He advocates the relief of poverty, squalor, and human suffering. In our naval service we have good food, comfortable quarters, and adequate medical attention. Physically, our men themselves are probably the best-looked-after of any group of similar social status in the world. More than that, by selffinanced organizations and by voluntary activity, the sick, needy, and unfortunate among the immediate families are cared for and as far as possible relieved of suffering. It is common practice in the Fleet for wives of officers. from the Admirals' wives down, to visit and assist the wives of enlisted men on the occasions of childbirth or of serious illness. Funds have been established and are maintained by entertainments, by voluntary contributions, and by subscriptions to aid needy families and to tide over periods of misfortune. In each area where the Navy habitually operates, voluntary committees of officers and their wives administer and distribute aid provided by these funds.
Every enlisted man is made to feel that he can come to his immediate superior officer, and if necessary to higher authority, for advice, guidance, and, in deserving cases, for assistance in matters outside of his military status.
Dean Russell's comment on the right of free assembly has perhaps not as close a parallel in naval administration as have some of his other points. Naturally an organization whose primary function is based on military discipline is not in the same category as a social unit which chooses its own leaders by ballot and Can remove them the same way. Nevertheless the principle of redress from injustice is represented in the picture I am trying to portray, and no man in the naval service is prevented from applying for and obtaining consideration of an official act whose injustice he can demonstrate. Such cases are rare, for naval administration is just and considerate, and the feeling of mutual respect between officer and man is one of our most cherished assets.
Dean Russell stresses education as a powerful weapon against Communism, and here again we have an exact counterpart in the administration of the naval service. The officer is in constant process of education from the day he enters the Naval Academy. A substantial part of his education inevitably has to do with the handling of the human material, and with the best methods of reconciling the requirements of discipline and the vagaries of human nature. For the enlisted man, education is also a continuing process. From his early days in the recruit camp, in routine service on hoard ship, and in meeting the emergencies of wind and weather or of military activity that fall to his lot, the bluejacket is B constantly 'learning what it is all about.' He gets a deepening appreciation of the necessity for discipline and for a continuing succession of authority. Whatever form hid lessons may take, it will be borne in upon him that rules, regulations, and prescribed ways of doing things are not merely arbitrary pronouncements, but necessary measures for the preservation of health, safety, and the proper conduct of life. In the Navy, strict but just discipline, good care, good food, good treatment, and education are primarily means to an end for producing an efficient military machine. A by-product of these administrative measures is the practically complete immunization of the personnel concerned against Communistic propaganda. With this object lesson in mind, I am fully in accord with Dean Russell's estimate of the effect of similar treatment upon the nation at large.
A. C. STOTT, Capt., U. S. Navy
Thanks to Mr. Foiled.
Gilhertsville, New York
Dear Mr. Follett: That and which,
I grieve to say, I sometimes switch;
Split infinitives are to me
Symptoms of modernity;
Will and shall, I recognize,
Each as the other may disguise,
And to use who instead of wham
Need but incur a transient doom.
But!
Those whom in puristic pride
Oyer all my feelings ride
(With little finger curling up
Over well-balanced coffee cup)
Oh, those who really 'gar me grue'—
Are who use whom when they mean who.
LAURA FULLERTON GILBERT
Over Sixty to Under Thirty.
New York City
Dear Atlantic,
Congratulations on the 'Under Thirty ' letter, 'On a Shoestring.' It was certainly the American way of overcoming difficulties, independent and fearless. My letter is written from the older point of view. My husband, an architect , is in his sixties. forty-five years of his life being devoted to his profession. The government has organized architectural work throughout the country, leaving few avenues of work for the private practitioner. We have fallen hbck upon a hobby which brings in a slight remuneration; nevertheless, every day is a thrill with a son an artist and each member of the family working with heart, head, and hands.
Like the young man, we ask for nothing but the ability to work. DOROTHY STODDARD BARBER
Note
The Library, Hebrew University, Jerusalem, Palestine, would be most grateful to receive the following volumes of the Atlantic, which are missing from their collection: 10, 12, 16, 17, 19, 21, 22, 25, 29. 33, 34, 38, 39, 41, 43, 45, 52, 55, 60, 64, 78, 79,
81, 82, 85, 86, 151.