Catherine Drinker Bowen (p. 591) is it biographer whose enthusiasm for music does not lead her astray. She helped Madame von Meek to edit the correspondence of Tschaikowsky, and after that book was published, under the title of Beloved Friend, she sailed for Moscow with a commission to explore the source material about those talented brothers, Anton and Nikolai Rubinstein, who were keynotes in the Russian music of the nineteenth century. Read her account of Anton's one and only visit to the United States and of the excitement he created in our midst.
At home Mrs. Bowen is a Philadelphian who would rather play the violin than eat. Her delightful book, Friends and Fiddlers, gives her amateur standing in any string quartette the country over.
When William F. Russell (p. 603), Dean of Teachers College, Columbia University, was invited to address the New York Department Convention of the American Legion, he responded with an utterance which deserves the widest possible hearing. In clear and positive terms he answered the threat of Communism in this country. People in all walks of life wrote in for copies of his speech, over 100,000 reprints of it were distributed, and the correspondence which ensued was more than fifteen secretaries could handle.
It is not often that the Atlantic reprints material, but in this case we have no hesitation in giving a double emphasis to a statement so trenchant and so American.
A Southerner, David L. Cohn (p. 609) knows the ins and outs of Washington, D. C. Informally, and not without humor, he explains why our national capital is the most prosperous and preposterous city in America. Washington papers please copy.
Critic, biographer, and historian, Robert Sencourt (p. 616) is a Catholic who took his B. Litt. at Oxford in 1918. Long a resident in Rome, he speaks with close knowledge of the Papal Court. He has held chairs of English at Lisbon and Lahore, India, and is to-day ViceDean of the faculty of Arts and professor of English literature at the University of Egypt.
Eigliteen-year-old Charlotte Booth (p. 624) is doubling as a senior at North High School and a student at the Boyles Business College of Omaha, Nebraska, With her sisters, Mary Alice and Frances, she lived in various children's homes while her mother was working as a dietitian to support the family. Charlotte's diary was begun in her eleventh year; the original document came to us through the friendly mediation of Mari Sandoz and Charlot te's teacher, Mrs. Elizabeth Freeman, of Omaha.
Emilio Lussu (p. 631), lawyer by profession, saw eight years of service in the Italian army. In the Great War he earned an almost legendary reputation for courage with the Sassari Brigade, He was seriously wounded, he was four times decorated for service in the field, and his name was mentioned in dispatches of the French army. After the war, Lussu established the so-called Sardinian Party of Action, and as a member of the Chamber of Deputies he was active in his opposition to Mussolini. The Fascists imprisoned him on the island of Lipari, from which he escaped in 1929. See the Atlantic for July 1930.
His early years in a Socialistic community near Red Bank. New Jersey, bis education in Kansas City and Hamilton College, reportorial experience on the New York Times, the Stars and Stripes, Broadway, and the New York World, and the most vivid friendships imaginable — these are some of the influences that have made Alexander Woollcott (p. 643) the best Town Crier of our time.
In her first novel, Now in November,Josephine W. Johnson (p. 648) gave clear assurance of the poetic insight and humanitarianism that have characterized her later writing.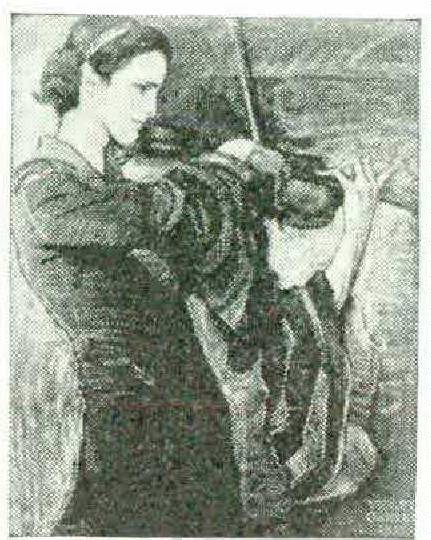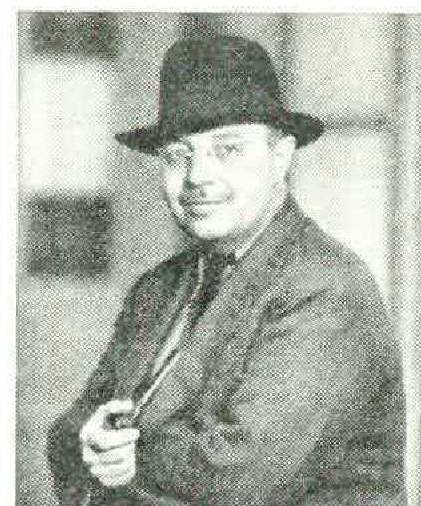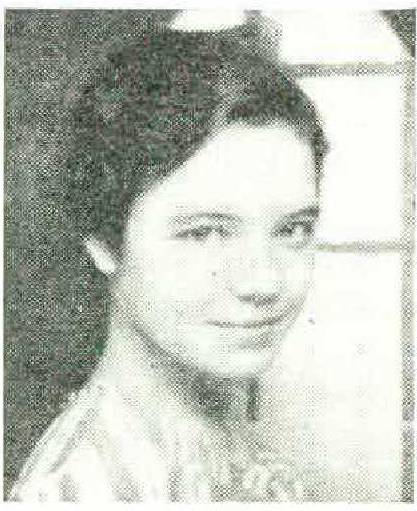 Director of the research laboratory at M. I. T,, Professor George Russell Harrison (p. 649) contributes the first of a series of Atlantic articles having direct bearing upon the medical profession and — not least — its patients. Other speakers soon to be heard are Eduard C. Lindeman, on the subject of Birth Control, and Dr. Henry E. Sigerist, on the Realities of Socialized Medicine.
Edith Heal (p. 657) tells the inside story of what it is like to own and run a restaurant. Her hard and lively facts will upset the notion of those who think it would be easy to run a tearoom and do 'home cooking' on a large scale. Miss Heal was born and raised in Chicago and is the author of a dozen books for children.
A poet who has traveled the world but is most at home in New England, R. S. (p. 666) makes his welcomed reappearance in the Atlantic.
A prominent Boston lawyer, Charles P. Curtis, Jr. (p. 667) has scrutinized the opinions of Mr. Justice Black in order to determine the ability of this much-discussed jurist and the nature of his contribution to the Supreme Court. As we go to press, the Court has overruled its decisions which held that salaries of state officials were immune from the federal income tax, and vice versa. This is what Black urged on the Court a year ago, in the cease of Helvering v. Gerhardt. At the same time he argued against the immunity of state and municipal bonds. Will the Court adopt Black's views on that question, too?
Our readers have already had more than one taste of Walter Brooks's (p675) humor. Writing of his delightful story, 'Plant Early — Two Feet Apart,' which appeared in January 1938, a Ph. D. of Washington State had this to say:
'Mark Twain's successor arrives in the Atlantic this month. He is a Connecticut Yankee, Walter Brooks. The evidence of his arrival is "Plant Early — Two Feet Apart." His luscious, redolent humor fulfills your New Year resolve "to restore American humor to its place in the sun. The story exudes fun as frying ham oozes out fat. It makes laughter hold his sides and would shake the midriff of despair with laughter. At the same time it has the pathos of the true humorist.
An officer in the British Salonika Force, 19161918, Stanley Casson (p. 681) has seen our classical heritage both in war and in peace. He was the assistant director of the British School at Athens from 1919 to 1922, director of the British Academy Excavations at Constantinople from 1928 to 1929, and has done notable held work in Macedonia and Thrace. Scholars know him as the Header in Classical Archæology at Oxford.
'Never was the golf doctor so busy or so prosperous as he is at present,' says Bernard Darwin (p. 689), Golf Correspondent of the London Times. 'There is scarcely a golfer who is not "under" some specialist, so that the few who are not conscious of more than normal frailty, and play the game as best they can with reasonable success, are quite out of it. Hitherto rather proud of their ignorant robustness, they now feel crude and ashamed in t hat they do not, in the old phrase, enjoy bad health.'
'One Scandinavian is an enigma, two form a society, three become a political minority.' So writes George L. White, Jr. (p. 695) who has spent many years in the Dakotas. Mr. White is an assistant professor of English in Washington and Jefferson College.
Thomasina Jackson (p. 699) wrote the thumbnail sketch of her life as an exercise for her English teacher. She marked it 'confidential,' hut Edward Sauvain, Principal of the Schenley High School, insisted that, she submit it to the Atlantic. In his accompanying letter Mr. Sauvain has explained that 'before Thomasina moved to the East End and started walking six miles a day and doing without lunch her scholastic record here wasone of all A's. Even now she is doing excellent work while carrying a particularly heavy college preparairy program of her own choice. She will be graduated with her class at the end of next June with five more semester credits than the regular requirements. She is recognized as an especially good school citizen. She also is president of the young people's organization of the Baptist Church of which she is a member. It may seem strange that such a case was not discovered early and put on the NYA with many boys and girls from families on relief, but there was nothing about the appearance or conduct of this bright, neat liltle colored girl to suggest that she was in need.' C. F. (p. 700) discusses the plight of those Americans who lose their health in finding success.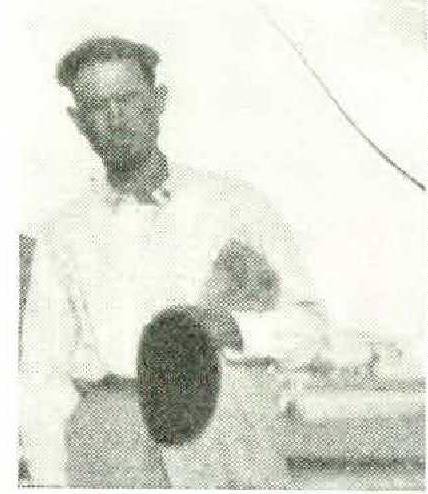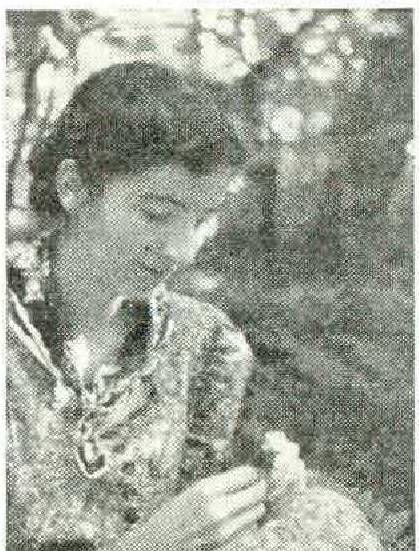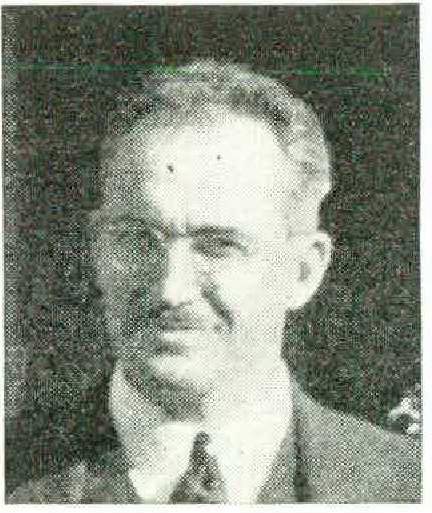 Lovers of good English swear by — or at — Wilson Follett (p. 705). We should like a show of hands to see how many readers agree with (his comment of Dr. Karl E. Morris of Rahway, New Jersey: 'I'd suggest a gold star for Wilson Follett. He is doing an invaluable piece of work in trying to straighten out I some of the kinks in the language. We all need "refresher" courses.'
More amusing than a comedy, more satisfying than a romance, A. A. Milne's (p. 707) Autobiography is as English as Punch (of which he was once assistant editor) — and as gay. The author of sixteen books and seventeen plays, his words will have a particularly tonic effect upon those who are beginning to write.
Atlanticreaders can draw their own conclusions from the fact that copies of the magazine containing Nora Waln'sReaching for the Starshave been confiscated in Germany.
Cheers for a mixed marriage.
New York City
Dear Atlantic, —
May a constant reader aged forty-five, who has been thrice married, the first two limes to Gentiles and for fifteen years happily to a Jew, say how much your articles about mixed marriages have interested her? I here must be thousands of happy mixed marriages in these United States. I was talking one day with my doctor, whose mother came from a famous Pennsylvania family and whose father was a Jew and whose wife is also the child of a similar mixed marriage. about how happily they usually turned out. He agreed, bid what of the children, he asked. That seems answered by your article 'I Married a Gentile' — beautifully answered. Unfortunately John and I have no children, but my two pure 'Aryans' by a former marriage look upon him as if he were their actual father. There has never been any feeling of an alien — not for an instant.
My family have been in Connecticut since the first English came there; my ancestors fought in the Revolution and the Civil War. One and all handed down to me the love of democracy, the belief in freedom of conscience, of worship, and of speech.
Surely everyone knows that in this country we have good Germans and bad Germans, good Jews and bad Jews, good Irish and had Irish, and so on through all the nationalities in the world — or almost — and together we make good and had Americans. But it is ridiculous to think that goodness or badness is due to our race. On the contrary, unless we are defective, it is a result of our so-called 'free will and nothing else. If to some of us it sometimes seems that the Jews run to extremes of goodness and badness, what else can we expect from the race that gave us Jesus Christ and Judas Iscariot, and should we not gladly put up with the bad Jews for the sake of the very wonderful good ones?
If this country should set about becoming 'raceconscious' where would it end?
SYBIL NORTON COURNOS
Many arc the answers to James L. Mursell's provocative article, 'The Defeat of the Schools,' in the March issue. Here are two representative opinions.
Indianapolis, Indiana
Dear Atlantic, —
Defeat of the Schools! My eye! Not the schools — just one particular system. And who is this man. anyway, to announce defeat, when development of anything as complicated, as unpredictable, as the progress of human nature is being measured? How can a yardstick he used? And what sort of yardstick is this that he uses? What is most important in teaching? Who can say? Surely not a university professor who probably has had no personal experience in elementary classroom teaching, but comes in at the finish with a bunch of hurdles, and if the youngsters can't jump, everything's wrong — no use to try to salvage anything.
Why is it that when anything goes wrong with government, cultural development, or what not, the first object of scorn to be pounced upon is the schools? If we were dealing with steel, instead of flesh arid blood, results could be measured with a rod of some sort. It we had the children for twenty-four hours instead, of five, if we could go into the homes and make over the parents, if we could choose parents for the children, if we had more authority in the schools, if we could cease being noncommittal on many subjects of tremendous importance, — if, in a word, we could be free to follow the dictates of our own trained minds, and not feel continually cowed, — we might be able to present a more fit subject for a test of some sort —— a saner test than any the writer mentioned.
Schoolteachers should be let out of this investigation controversy. Had they their way, what a different world this would be! Don't blame the teachers!
LOUISE J. BONAR
Northfield, Minnesota
Dear Atlantic, —
I should like to express my appreciation, as a teacher, of 'The Defeat of the Schools,' by Professor Mursell. I thoroughly enjoy reading such penetrating analyses of my own profession.
Professor Mursell's discussion is a severe indictment of our whole educational process, though its primary thesis is concerned more with the methodology and course-conten I than with any other aspects of this multi-faceted problem. Yet the properly directed approach to the study of the various fields of learning, on the secondary as well as the collegiate level, and the most up-to-date course-content. based upon the latest and most penetrating investigations of the subject, are surely not the only means of avoiding the gloomy limbo of ignorance. Must we not consider of nearly equal importance — to the secondary student, at least — the quality of teaching?
The study of almost any subject under a dull, pedantic pedagogue has devastated many a young mind which might otherwise have eagerly explored a given field of learning. How many of us, for example. have not had our interests in immortal works of literature completely inhibited for years — or, perhaps. forever—by some secondary-school teacher, sensu latu, whose vision was circumscribed by the textbook or to whom teaching was a means of purchasing the latest example of automotive genius.
Yet, on the other hand, who is there among us who does not recall some secondary-school teacher, sensu strictu, who stimulated the imagination and thereby created an active interest in his field of learning:' Contrast a 'transfer of training' under the stimulus of an inspiring teacher with that where every spark of interest is snuffed out by study pedantry or indolent pedagogy!
May not the so-called 'Defeat of the Schools' be due, in a not inconsiderable degree, to teachers who are poorly qualified for their task, not only in erudition within their own specialized holds of education, but also in such recondite qualifications as personality? May we not approach the problem from the standpoint of the training and fitness of the teacher as justly as from that of methodology?
WILLIAM B. DREW
One way to live under dictatorships.
Clinton, Connecticut
Dear Atlantic, —
I have been reading with interest Herr Fritz Berber's 'Germany's Purpose,' in the January issue. It is not my purpose in this note to discuss his argument. But since, following the practice of our President. he quotes Thoreau, 'The Third Reich . . . has, since 1933, introduced a "Good Neighbor" policy,' it might be useful to pass on to him the whole of that quotation, with which he may not be familiar.
Thoreau wrote in his essay, 'Civil Disobedience,' which I suspect is not now on sale in German bookstores: 'I am as desirous of being a good neighbor as I am of being a bad subject.'
Herr Hitler might do well to remember the last as well as the first clause, as he moves toward the Balkans and the Ukraine. There are some very interesting comments on how to live under dictatorships in this Yankee essay. I shall be glad to give Herr Berber the name of its publisher.
HENRY SEIDEL CANBY
Twins slick together.
Philadelphia, Pennsylvania
Dear Atlantic, —
I fear that my letter to your 'Under Thirty' column, March issue, may have presented my brother Tom in a very unfavorable light. I would not want your readers to think he is mean or inconsiderate in any way. Nothing could be farther from the truth. My only object, was to describe the difficult situation both of us were placed in. The predicament he was in was almost unbearable, and that he should endure it all without complaint was asking too much of one man. At present Tom has a job which pays him $11 a week. Out of this he has to pay room rent and buy all his evening meals and three meals on Sunday, his day off. Nev ertheless, he gives me a dollar every week. Not many brothers would do that.
Readers who remember Hilda Rose and the valiant fight she waged on her Stump Farm w ill be sorry to hear that she has had to meet a new trial. Vic hope for a better report in the early summer.
Fort Vermilion, Alberta, Canada
Dear Miss Booth, —
I am writing in the dark because I have been ill since April — and it affected my eyes so I cannot see, and to regain my sight must stay in the absolutely dark room until sight comes back. It is nine months since I have seen my hand. I feel like a disembodied spirit. I suffered from terrible headaches and began to sit up in bed after 5 1/2 months. After one month of sitting up I learned to walk again.
I exercise in the dark by making believe play basketball and I strengthen my hands by kneading and punching a pillow so I can write. I have to stay in absolute darkness a year, maybe two years. I have my cat and spaniel, both growing old, and my radio. I love my radio — it has six tubes, but it runs on batteries that must be brought from outside. If I ran it very much the power runs out and it is silent. They, the batteries, run 101 hours . . . [illegible]
Karl got married 2 1/2 years ago. His wife is a young French girl, so I have good care and I have a grandchild 18 months old, a little curly-haired boy. I haven't seen him since April, but I have felt of his sturdy body and kissed his curly head. His name is Charles Napoleon for his two grandfathers. I go out nights and sit and talk to old Daddy and . . .
You can never know how much I appreciated the toiletries you sent last winter — the fine soap, too; I never have anything like that. The Xmas roses decorated Dad's birthday and then my new daughter wore them to a dance on her bright green dress. They matched the color of her cheeks and she looked lovely as a picture. The Xmas box of fruit, w ill make our Xmas this year. It came in the last mail. We have only air mail now. It is very expensive too, but good service, once a week. . . .
May you have many happy . . .
Grow old along with me —
The best is yet to be.'
HILDA ROSE
No clams need apply.
Niagara Falls, New York
Dear Atlantic, —
May I venture a constructive suggestion upon the problem of 'Men, Women, and Hate,' stated so competently by Dr. Menninger? He believes with Saint Paul that woman shall be saved through childbearing; thal participation in athletic sports may relieve her tensions and compensate for her sense of inferiority; that taking part in business activity may effect the same end; and finally that the psychoanalyst may help extreme cases.
All these procedures are directed toward the relief of tensions in women. To these I would add another technique, which may operate therapeutically on men and women alike; on husbands as well as wives. It may appear absurdly simple, but is it more sensible to use surgery when a mustard poultice may cure the ailment?
The idea is simply this — that husbands and wives make a practice of talking things over with each other frankly and frequently. In too many homes the mascot seems to be the lowly clam; there is an unhealthy reticence about matters involving the personal fears and hopes of the members. This has become so habitual that it may require a strong effort for a man and his wife to break down the barriers of reserve which have been erected between them. They will have to adopt frankness as a deliberate policy and keep at it until custom routs sell-consciousness.
If they will persist in the practice of 'talking it out' there will be no room for any sex jealousy such as Dr. Menninger discusses. It will become evident to the wife that her husband is not a being apart, whose accomplishments out in the world of men rub the raw spots of her alleged inferiority, but just another human being like herself, sometimes depressed, sometimes elated, but needing always her sympathy and understanding. He will come likewise to see in his wife someone more than a housekeeper and nursemaid for his children and will regard her as a woman who needs the friendship that he alone can give her. Out of this common understanding will be born that mutual respect which is an essential element of love.
D. A.
Mexico's moral obligation.
Pittsburgh, Pennsylvania
Dear Atlantic, —
Having lived in Mexico during the reign of Porfirio Diaz and been an advocate of the Madera revolution, I am interested in an article like that of Sr. Andrés Molina Enriquez in your March number.
I am sympathetic toward some of the difficulties of the present government in Mexico, but not in sympathy with any argument that seems to throw too much doubt upon property rights in general, and in particular upon the right of an individual to expect that the engagements of a sovereign slate, made through its ruling representatives, will be fulfilled in good faith.
Successive governments in Mexico did undoubtedly convey to Americans and others titles and assurances that are at present being made of no effect. Can a government, for a practical consideration, sell to individuals or corporations values that it has no intention to deliver? Can it accept from them payment of money or serv ice on a one-sided understanding, giving them expectations of an equivalent when no equivalent is destined to be rendered? Sr. Molina's answer would seem to be that the commitments of one administration are subject to cancellation by the next, so far as any practical performance is concerned, though a certain tenuous 'moral' obligation does remain.
Sr. Molina presents a view in which the moral obligation involved has no compelling effect, and no appeal can be taken to any outer compulsion, either of force or of reason, and therefore the fulfillment of any pledges given must be a matter of option or of grace on the part of whatever authority may be ruling at any given time. Would anybody pay money for that? Did anybody, ever? The answer is No.
A certain continuity of national character and carry-over of national obligation, which could not be put off with each change of administration, were unquestionably assumed by the negotiators on both sides when foreign concessioners bought the right, to develop oil lands in Mexico. The concessioners dealt with presumably competent representatives of the Mexico of their own time and of ours. Not only was continuity of obligation implicit in the arrangement, but also, if we may speak plainly, there was an unstated awareness that too flagrant disregard for the legal and moral considerations represented would perhaps lead to unpleasant consequences, economically or otherwise.
The 'good neighbor' policy to which Sr. Molina refers, as professed by the United States, could be maintained, in the long run, only on a mutual basis. Any departures or implied threats of departure from this policy, of which Sr. Molina complains, result from rather drastic and far from ingratiating actions on the part of Mexico herself. If it be said that these latter were taken under stress of internal difficulty, let it be said that such difficulty can he appreciated only in an atmosphere of mutual accommodation and forbearance.
Legally, of course, no sovereign nation is subject to any law but its own. Practically, however, no nation can refuse to be sued or to be reasoned with, or to come to terms with any reasonable claimant, unless it is prepared to defend its refusal by force. Ultimately Mexico could not refuse to make the settlement that might be necessary, to satisfy whatever'moral' obligation exists. Otherwise where was her own good-neighborliness?
Barring one unhandsome incident a long time back, does it not seem to Sr. Molina that the United States has given, in its behavior toward Mexico, such an exhibition of the good-neighbor spirit as can hardly be paralleled? If he is sensible of that, an admission of it would improve the amenities of discussion, would be a tribute to the value of candor, and might perhaps contribute to the eventual satisfactory settlement of the dilemma that is vexing both his country and ours.
E. H. BLICHFELDT
Open Letter to Katharine Fullerton Gerould
Richmond, Massachusetts
Dear Mrs. Gerould:—
As one 'tenth generationer' to another, may I say not all New Englanders 'stiffen and feet they are entering prison' as 'the border into the Six States is crossed.' Rather do we chuckle and murmur sweetly, 'Stone walls do not a prison make.'
Do not the authors you quote savor somewhat of the stolid '80s or the frivolous '90s? Are not Rachel Field, Robert Frost, Fannie Stearns Gifford, better barometers of our times? Some of us deliberately do not choose to he morbid, yet are we not still New Englanders glorying and reaching hands to other delightful rebels? Of course if you choose to be morbid you do not see our shining host of younger brothers.
I cannot agree that we are already, or are in any present danger of being. Hawthornized, but it's been fun meeting you even across the air and our snowy Berkshire Hills. Too bad you cannot be here winter as well as summer — 30 below is a great stimulator and clarifier to our thoughts. The stars seem near and friendly, but we are really not too pleased with ourselves. Won't you hope with us we may improve?
MARGARET BALCH LOCKWOOD