by
SOME people insist on detecting patterns and purposes in books, and drawing morals and conclusions from what they think they have found out. When they take a good novel apart like that they usually simply spoil the story for themselves. What if the author did have a pattern in his mind? What if, even, by diligent search you can identify lots of his characters? The pattern and the characters are his business, and if, as in Wickford Point, the whole thing turns into a good novel, pay yourself the compliment of reading it as written.
For it is a very good novel. Still, if you do insist on ferreting out its patterns. you might take a try at saying the general principle is to the effect that people born and bred at Wickford Point, people threatened with Wickford Point by marriage, mostly hate it and try to get away, and that only those with just so much and no more Wickford Point in their blood are the ones who cherish it and are never able to be finally and utterly separated from it. People are the book anyway: Bella Brill, who wants to get away because she was born into it; Pat, who wasn't born into it and so thinks of marrying it; Jim, who is a cousin, and so able to come and go more or less as he chooses; Cousin Clothilde, Bella's mother, who likes to have Jim sit on the bed and talk to her, if he has any cigarettes; Clothilde's sons — Marry, who nearly always has nearly landed the right job, and Sid, who has taught himself to twirl his thumbs counter-clockwise; and Mary, who never can keep a beau from Bella; and all those people in the kitchen; and Bella again.
From the Monday morning when Jim came down to the always-late breakfast at Wickford Point, and found Allen Southby's invitation to drop in at Martin House in Harvard some evening and just listen to his novel, until the next Thursday, when Jim brought Bella back again from New York, is only four days. But if those days were last year, then in 1938 there were 369 days in New England and one more family living within an hour's motoring north of Boston than the census shows. You may not find Wickford Point on the map, nor the Brills in the Social Register. Just the same it is there, and they live there.
When John Marquand wrote The Late George Apley he deliberately confined himself to one tone, one point of view, and the manner of the pseudobiographer he was. In this new novel he is more free, his tone changes, his voice rises and falls — sometimes ironic, sometimes jeering, sometimes painstakingly clear and low, as for example when Jim, who tells the story, is trying to make Patricia see how it was when he came back to the Point after the war. It is real literary craftsmanship which takes the reader back and forth in Wickford Point's time without effort or distraction, so that the first part of the book is actually pretty well devoted to Brills long dead and gone. John Brill was the Sage of Wiekford — a living bore and a dead ancestor. Aunt Sarah was no bore. Think of the Negro who came to her through the Underground Railway, wrong side up in a basket. And always there were the house and the place, being ancestor themselves; and all of it reaching out and touching other people so that the sort of writer Allen Southby is goes all wrong and quaint and symbolic about it, and the sort of author Joe is is Brill enough to love it and fight to get away.
Jim tells the story, and in a way Patricia is the reader. He is explaining things to her, trying to give her the feel of it and the reason for it — and doing it so well that when, towards the last half of the book, all the events and people come together and rattle down inside the funnel of the story faster and faster, you understand it as though you had always known. Mr. Marquand's literary folk are wickedly entertaining; probably a good bit of Jim is autobiographical, and why not? John Marquand has a steady, growing distinction, and so complete a Command of his talent that Mr. Moto's progress through highly technical adventure fiction is enriched by being well written, while at the same time a novel like Wickford Point is pointed and sharpened by the fact that the author knows how to put a story together.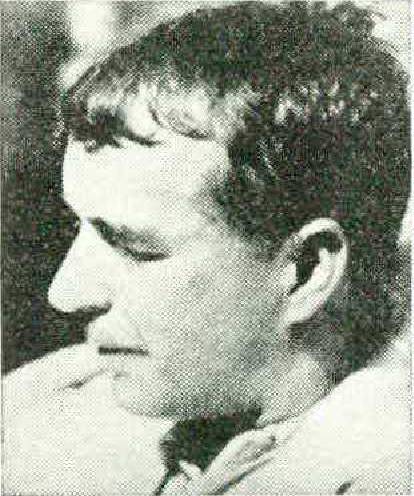 The book may be a bit long. The last five pages certainly are anticlimactic. But if, like many of us in and out of New England, you are nearly a Brill, you'll feel that you are Jim, and are telling the story yourself. And if you are completely a Brill yon ought to get someone to read Wickford Point aloud to you.
CHARLES P. CURTIS, JR.