THE AUTOBIOGRAPHY OF A. A MILNE
CHAPTERS 1-17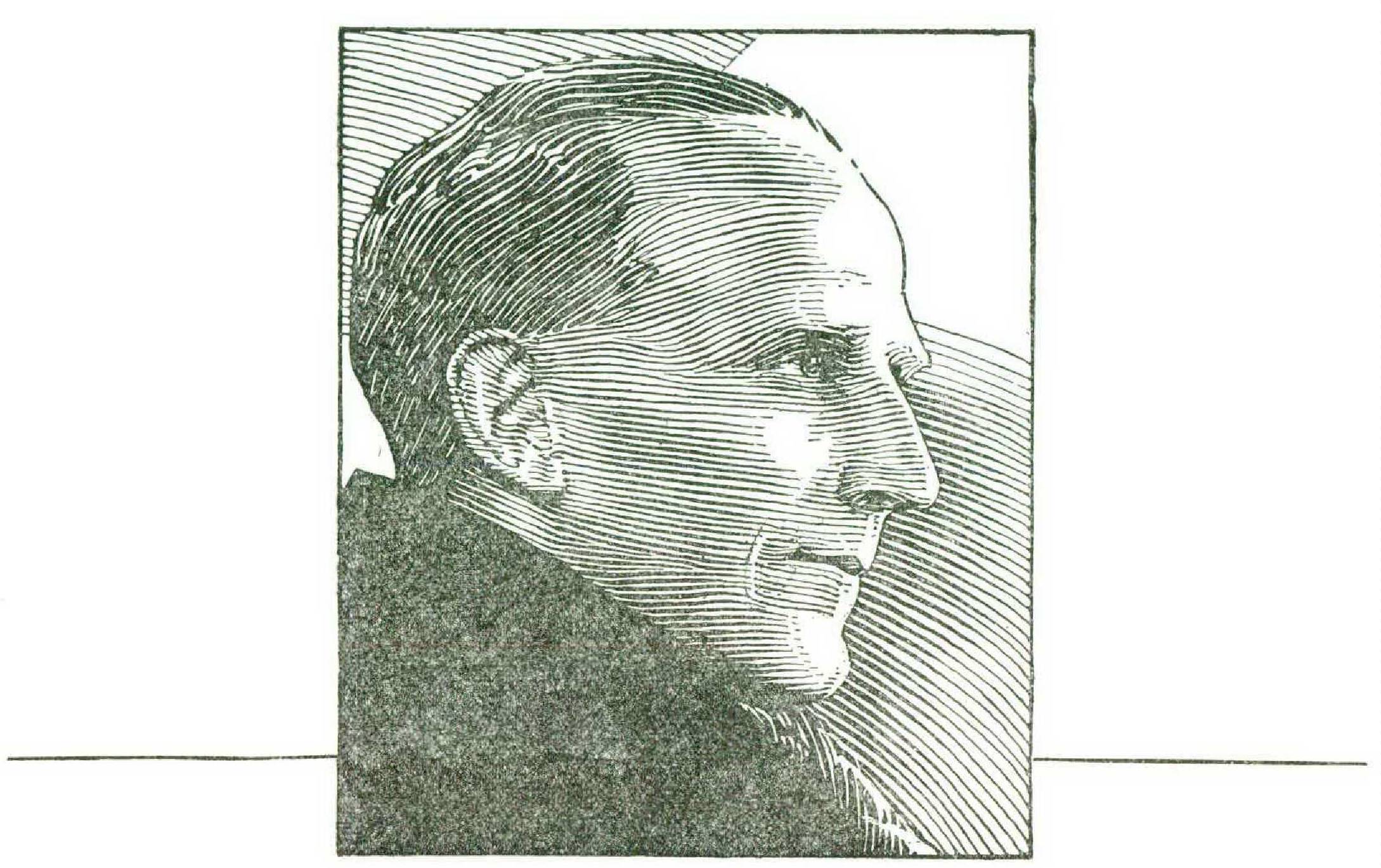 The son of an English schoolmaster.
Educated at Westminster and Trinity College, Cambridge.
Undergraduate editor of the Granta; then a free lance on Fleet Street; then recognition leading to the assistant editorship of Punch.
Signal Officer, Royal Warwickshire Regiment, 1915-1919; subsequently a pacifist.
Playwright, humorist, poet; the author of sixteen books, seventeen plays.
Married; one son.
Here are the bare clues to a Life that has had more than its share of laughter and achievement. More amusing than a comedy, more satisfying than a romance, Mr. Milne's autobiography is as English as Punch — and as gay. In a dour and distrustful world, this refreshing note of optimism perfectly suits the mood of spring.
WHAT LUCK!
The Autobiography of A. A. Milne
I
FROM time to time people have said to me, 'You are lucky,' meaning by this that I was leading, as far as they could see, a happy, successful, and not impoverished existence. But there has been a suggestion in the tone of their voice (as there has been in mine, when in imagination I have so addressed my opponent at golf) that, if the luck had been evenly distributed, the success might have rested elsewhere. Fortune, they feel, has been overkind to the lucky ones. Now I suppose one's instinct is to deny hotly that Fortune has had any sort of hand in one's career. On the contrary, madam, I have carved out my career for myself; every penny I have spent I have earned; I owe nothing to the advice or the patronage of others. But as soon as one has said this, one sees how absurd it is. It is true that I have never walked up Shaftesbury Avenue with a play in my pocket, and bumped into a man who was walking down Shaftesbury Avenue looking for that sort of play. It is true that no languishing work of mine has received the accidental stimulus of a royal or episcopal reference. Fortune has reserved her more spectacular appearances for others. But she must have been there in an unobtrusive way, from the beginning, for how else could one begin at all?
We may 'carve out' careers for ourselves, but our parentage gave us the implements with which to do it, and we certainly didn't carve out our parents. Everybody's luck, good or ill, begins on the day on which he was born. I was lucky. It is time that I tried to explain how lucky I was.
My father, John Vine Milne, was the eldest son of a Presbyterian minister. My great-grandfather was, I believe, a stonemason in Aberdeenshire. If he shares responsibility for the average cemetery display of Aberdeen granite, I hope that I have inherited nothing from him. But I am not even sure that he was a mason.
A second cousin of Father's died intestate in 1892 and left thirty thousand pounds, this being the only money that any relation of ours has ever left. Unfortunately she also left thirty second cousins. A first cousin had died a few months earlier, leaving, more characteristically, three silver teaspoons, two of which went to my father and one to my uncle; and it is reasonable to suppose that the thirty thousand pounds, if she had survived to come into it, would have been divided in the same proportions. As it was, a genealogical tree had to be prepared, proving the equal claims of all these second cousins, and in this way I learnt all about my grandmother's family; which included (to the gratification of a boy of ten) an uncle of hers who had been one of Nelson's captains at Trafalgar, and still had a monument to himself in Bath Abbey. All this may have crowded out any knowledge I had gleaned of my grandfather's ancestry; or it may be that we were snobs about it. But I seem to remember thinking of my great-grandfather not even as a carver of tombstones, but as the man who sat by the roadside, chipping stolidly at little heaps of granite, and trying not to get too much of it into his eyes.
Grandfather Milne was the world's most unworldly muddler. He was born in 1815; came from Aberdeen to England as a minister; went out to Jamaica as a missionary; converted another missionary to the belief that she could love, honor, and obey him; returned to England as a married man; retired from the ministry and started a school; started with equal optimism twelve other schools in other parts of England; fathered hopefully ten children; returned to the ministry; and died in 1874 — leaving behind him a widow and four sons, to tell themselves that, after all, he was a good man.
He was a very good man. His income was never more than eighty pounds a year; his children, when they were not dying, lived exclusively on porridge, and were educated for twopence a week at the village school; but he could come home triumphantly from a chapel meeting to tell his underfed family that he had promised twenty pounds for the new pews. And somehow the twenty pounds would be paid. It was for The Lord. Yet he was neither sanctimonious nor fanatical. He just believed quite simply that nothing which happened in this world mattered to a good man: to a man, that is, who believed in God and would return to Him. It mattered not if his sons were dukes or dustmen, so long as they were good. Nor did it matter if his wife did all the housework. And if the housekeeping could allow only one egg a day for the whole family, no doubt he ate it himself in an unworldly and absentminded way before giving the tramp at the door the last shilling in his pocket. It is difficult to explain to a tramp that being good is more important than beer.
I never knew my grandfather and grandmother. I suppose I must have seen their photographs in the family album, but photographs of grandparents, taken in the days when one leant selfconsciously against an aspidistra or the rigging of a yacht, give no impression of character. It may be that they loved each other wildly through all their troubles; my father wouldn't know, and it was from him that I drew my knowledge of them. When Grandfather Milne died, and the verdict of the current neighborhood was passed on him, 'The poor will miss him,' nothing was said as to the feelings of the very poorest of the poor, his own family. They missed him, no doubt; but who can say whether it was with relief or regret that Grandmother Milne realized that he was now in a place where goodness was taken for granted? It may have been as heartbreaking to live without him as with him.
Whatever her feelings, she could trust herself safely to her son John, now de jure as for years he had been de facto head of the house. John was twenty-eight. Hovering between duke and dustman, he had been clerk in the countinghouse of a biscuit factory, apprentice in an engineering firm, usher in various schools, nurse to his younger brothers, and mouthpiece for a distracted wife. ('You must talk to your father, John. Do you know what he's done now?') He had not reacted, as so many sons might have reacted, from the religious atmosphere of his home; he kept throughout his life the simple implicit faith of his father. But this religion was not a selfish religion, suited only to his personal use in the next world. It met the needs equally of his family and of those who had business dealings with him.
For years now John's overmastering concern had been with education: the education of himself and of others. After twelve hours in the engineering shop, he would walk back to his room, spend an hour getting clean, and then settle down to the real work of the day, the achievement of a degree. B. A. (London) was his goal. It might seem that that first hour was being wasted: one can read Latin and Greek as well with dirty hands as with clean; but to him the daily struggle to rid himself of the filth of the machines was a ritual which symbolized his approaching escape from the world of manual toil into the more gracious world of the intellect. If he lost the integrity of his hands, he would lose the integrity of his mind. It was too late to be a duke, but he was damned, he would indeed be damned, if he were a dustman.
He escaped from the machines, and began to teach what little he had learnt, keeping always a chapter ahead of his class. He discovered that he really had the gift of teaching for which he had longed, and with it the gift of preserving discipline among boys bigger, and little younger, than himself. No doubt it was to mark that difference of age that he grew, as soon as he could, a beard. He must have looked very small and lonely without it. But in the rough schools to which his lack of academic qualification condemned him a beard was not enough; he needed, and had, the two great qualities, courage and a sense of humor.
Let me give one example from his later period of the way in which his sense of humor served him. He has reached at last the prosperity of a successful preparatory school in Thanet. The boys are having their dinner. 'J.V.,' as they call him privately, sits at a separate table with any of the family who may happen to be at home; the boys are at four long tables under his eye, with an assistant master or a governess at each end. Outside, in a recess between the kitchens and the dining room, my mother carves. She carves, as she does everything, better than anybody else in the house, and, like a true artist, insists therefore on doing it. When my father points out that it would be much nicer for her to have her lunch with him, before the smell of food has sickened her of it, she says, 'Yes, and then who'd do the carving?' When he offers, with a twinkle, to get the head carver from Simpson's down for a day's trial, she says, 'What rubbish — as if I'd let him.' This conversation has been circling on for years. My mother continues to carve. The matron stands beside her, carving a second joint in an obviously inferior manner. She has just sent one of the boys upstairs to fetch something for her. The boy comes into the dining room.
'Henry,' says my father, 'you're late again.'
'Yes, sir. Please, sir, it wasn't my fault —'
'No excuses, Henry. You must put your chair away and stand.'
So Henry eats his first course standing.
'All right, Henry, you may take your chair now.'
'Yes, sir, thank you, sir. Please, sir, Matron sent me upstairs for her spectacles just as I was coming in.'
Awed silence. 'Sucks for J.V.,' the boys are thinking; 'he'll have to apologize.' The younger assistant masters look up anxiously. Do schoolmasters ever apologize? Isn't it bad for discipline?
'Then in that case,' says my father, wishing to get it quite clear, 'it wasn't your fault you were late?'
'Please, sir, no, sir.'
'Oh!' (Everybody is waiting.) 'Oh well, then, you'd better take two chairs.'
And everybody laughs and is happy.
At the time of my grandfather's death, J.V. had passed the Intermediate, and was working for his Final B.A. He was also looking for employment. Two posts were suggested to him by the agents: assistant master in a school at Wellington, Shropshire, and tutor in a private family at Tottenham. He would have preferred the former, for he was now beginning to feel at home in the rough-and-tumble of a school, but, for safety, he applied for both. The Tottenham employer replied first, inviting him to lunch with the family on the next day for the purpose of mutual inspection. He accepted the invitation, but, not having heard from Wellington, was uncertain if he were free to accept the tutorship, should it be offered to him. So he sent a reply-paid telegram, as from the Tottenham address, to say, 'What about it?' — or more politely, 'Has my application been favorably received?' The interview at Tottenham was satisfactory. He liked the family, and the family liked him. But no telegram came. Over the luncheon table he was offered the post. Should he take it or not? Now what? Was he free or wasn't he? Dare he refuse, and perhaps lose both jobs? Why hadn't his telegram been answered? What was he to do? He put off an answer as long as he could; talked feverishly of the weather and Mr. Gladstone's Government; upset his glass of claret, and spent another five minutes apologizing. And then, in the last moment of delay, in came the maid with a telegram. His application to the school had been accepted.
A trivial business anyway. The salary in either post was only a hundred pounds a year, and the tutor might have become a schoolmaster again, or the schoolmaster a tutor. But he never thought that it was trivial. To him it was the decisive moment of his life.
And, you might almost say, of mine.
For at Wellington, Shropshire, he met my mother.
II
My mother came, as novelists say, of 'good yeoman stock' — or, more simply, was a farmer's daughter. When my father met her, she was keeping a School for Young Ladies. My mother's girls were taught to be good wives to hardworking men, and there was never anybody so good as she at that. She could do everything better than the people whom so reluctantly she came to employ: cook better than the cook, dust better than the parlormaid, make a bed better than the housemaid, mend better than the sewing maid, wash clothes better than the laundress, bandage better than the matron. She was simple, she was unemotional, she was commonsensible. Nothing upset her. At one of those inevitable end-of-term entertainments, Father would be twittering like a sparrow with nervousness, wondering if the claret cup would go round, and whether he would remember Tommy Tucker's parents, whom last term he had mistaken for Peter Piper's; and Mother would be completely calm, knowing that if there wasn't enough claret cup it was all they were going to get, and that if she mistook Mrs. Tucker for Mrs. Piper, as she always did, it wouldn't matter.
They had musical evenings at Mother's school, and that nice, shy Mr. Milne, the new master at the boys' school, was a great addition to the parties, for not only was he religious-minded (which meant something in those days), but he played accompaniments on the flute. And when he had got over his shyness he talked a lot of nonsense which made the ladies laugh, and you felt somehow that you could trust him. And he was brave. Because one Sunday the headmaster had preached a sermon to the boys in which he told them that they were all going straight to Hell, — or anyhow the boys who hadn't attended in class last week, — and he described Hell in words which would terrify anybody who knew that he was going there. And that nice little Mr. Milne got permission to preach to the boys on the next Sunday, and he told them that there was no such place as Hell, and no such thing as Everlasting Fire, but that they would all be very silly if they didn't work now, when work was made easy for them, because it would mean that they would have to work much harder later on, when it wouldn't be so interesting. And then he had offered the headmaster his resignation, but the headmaster wouldn't hear of it, and said that he was sorry, and that perhaps there wasn't Everlasting Fire after all. So that nice Mr. Milne would be there next Thursday as usual, with his flute.
He was there, and when he said goodnight to Mother he left a note in her hand, asking her to marry him. For he was still rather shy.
It was only after my mother's death that I knew she had said 'No,' and had gone on saying 'No' for more than a year to Father's insistent wooing. How hard to realize that one's father, that elderly Olympian, may also have endured the agonies and ecstasies of love, as we have endured them! How hard to believe that one's mother, one's own mother, could have inspired those agonies and ecstasies, and have failed to respond to them, because she too had suffered them on another man's behalf! Father and Mother — who knew nothing of these things!
At the last she accepted him; at the last, perhaps, fell in love with him. Did she? I don't know. I don't think I ever really knew her. When I was a child I neither experienced nor felt the need of that mother love of which one reads so much, and over which I am supposed (so mistakenly) to have sentimentalized. I learnt no prayers at my mother's knee, as so many children seem to have done. It was Papa who told us about God, and we who told the governess. No doubt Mama felt that Papa was so good at it that she oughtn't to interfere. She may also have felt that Papa was so good at playing with a child, and amusing a child, and making a child love him, that she oughtn't to interfere there either. Certainly as a child I gave my heart to my father. If he was there, all was well; if he was away, I asked Mama when he was coming back. Later on, when I formed the opinion that, even if Father knew everything, he knew most of it wrong, it was with my mother that I was happier. She didn't argue; she didn't drive the moral home. She was simple; she was wise; she was affectionate. She was restfully aloof.
III
They married, and came to Henley House. This had been some sort of unsuccessful school before, and Father borrowed a hundred pounds from his unofficial godfather, Mr. Vine, and bought the 'goodwill'; which amounted to twenty or thirty inky desks, and half a dozen inky boys whose parents had been too lazy to find a better school for them.
Henley House had been two houses before it had been turned into a school, and the playground two gardens. Our father had come there — let me get one authentic date in this book — in 1878. His was one of those private schools, then so common, now so unusual, for boys of all ages. When I was eight I was the youngest of them, and the oldest may have been eighteen.
We must have been very poor. Mama's sewing machine never stopped working. She made her own clothes, she made our clothes, she would have made Papa's clothes if she hadn't been so busy making the curtains. Not only did she save money by making things, but she saved it by preventing Father from spending. It was not until her death that I realized what he was like when left to himself. He never could resist a good advertisement. He started smoking only because a cigar merchant wrote to him what seemed like a personal, and was certainly a very friendly, appeal to buy a sample cabinet of twenty different cigars between the lengths of three inches and thirteen. The price was nominal, owing to the fact that it was Father's future custom on which they were relying, and they did not rely in vain. In her heyday Mother would never have allowed this, but even then there would have been times when she had her eye off him; and the arrival of a first-born to Mrs. Milne may have coincided with the arrival of a gymnasium to her husband. It would be difficult to say which would give the greater visual surprise to the other.
With this childlike belief in the sincerity of advertisement and the value of a bargain, with a generosity as ample as his father's, he combined the strictest integrity in money matters, and an adequate respect for the laws of addition and subtraction. He kept elaborate accounts, in a blue-black ink such as was familiar to us on our fingers, and a red ink to which we might not hope to attain until we had grown up. I felt then, I still feel now, that I could write more beautifully in red ink; and I still wonder why there are so many things in the world (like red ink and toast) which are automatically denied to children. Luckily, as a child one does not wonder for long. Papa says it, and he has the backing of God or Dr. Morton, and in a moment we shall be wondering about something else. So Papa kept his accounts, and pursued every penny into its right column, and at the end of the year we were all still alive and he owed no man anything. And next year he would be able to afford a holiday or a new suit or perhaps even another gymnasium. For the school was growing. And it was his own.
He was the best man I have ever known: by which I mean the most truly good, the most completely to be trusted, the most incapable of wrong. He differed from our conception of God only because he was shy, which one imagined God not to be, and was funny, which we knew God was not. His shyness became apparent to us when we went out walking together and met an acquaintance. As soon as the acquaintance was sighted Papa would cut short his conversation, or ours, and prepare for the ordeal. The funny story, the explanation of the force of gravity, our answer to a catch question had to wait. . . . He let my hand go, and put his own up to his hat. 'Good morning, Mr. Roberts, good morning to you, good morning.' Mr. Roberts had returned the greeting and passed, but Papa's greeting went on. His hand still went up and down to his hat in nervous movements, he still muttered, 'Good morning to you.' We waited. We turned the corner. 'Well, now then,' he would say, 'what's the answer? A goose weighs seven pounds, and half its own weight. How much does it weigh? Now think.'
Coming out of church on Christmas morning must have been agony to him. 'A merry Christmas to you — thank you, thank you — the same to you': there was so much to say, so much to murmur to oneself afterwards, so much to make one doubt if one had said it in the right order. Or was it no agony to him, with whom it was now an unconscious trick, but only an embarrassment for his family? Poor Papa. It seemed such a funny way to be shy. We were tongue-tied and awkward before strangers, but we looked up brightly at people we knew, and waited to have our heads patted.
We 'sat under' Dr. Monro Gibson at the Presbyterian Church in Marlborough Road. We were seated in the extreme right-hand corner, farthest from the door, and as Dr. Gibson gave a hitch to his gown in readiness for the sermon the three of us clambered out of our pew and toddled sturdily for home, the envy and admiration of all. 'The darlings,'thought all the mothers. 'Lucky little devils,' thought the fathers. So much feeling did we arouse that Papa was asked to change his pew for one next to the door. Even so, envious heads came round for a moment. In spite of this, Father rose to be an elder, and was recurrently to be seen (but not by us) standing at the door with the plate, as the rest of the congregation came out. Luckily he was not required to say 'Good morning' or 'Thank you' to them. He also sang what he called 'seconds' in a resolute way which linked him up unofficially with the mixed choir in the gallery. It seemed to me then rather an easy way of singing, Papa, particularly in the anthems, being allowed a certain independence of both words and music. 'The lions do lack and suffer hunger' dropped melodiously to us from above, and Papa, in a deep voice reminiscent of a lion, lacked and suffered hunger on two notes for the rest of the anthem. He did it with such conviction that one could not doubt the need of it. Deep down inside him there was a great musical artist struggling to be free: one to whom the flute was not enough. After Mother's death he used to write to the B.B.C. and tell it where it went wrong — the privilege throughout the ages of the unfreed artist.
IV
Ken was sixteen months older than I and fifteen months younger than Barry, so he could be as young as the one or as old as the other, whichever he preferred. Fortunately he chose me for contemporary. We were inseparable: sometimes, when fighting, so mixed up as to be indistinguishable. We never ceased to quarrel with each other, nor to feel the need of each other. Save for the fact that he hated cheese, we shared equally all belief, all knowledge, all ambition, all hope, and all fear. Sometimes at inns or in strange houses we shared a bed. I remember once asking an elderly visitor if she didn't agree with me that sharing a bed with somebody else was the most horrible thing which anybody could be asked to do. Before she could tell me, my mother interrupted. 'Talking of bed,' said my mother calmly . . . and I knew as I 'ran along' that I had been a fool to mention the subject. I mention it now only because I wish to put it on record that my love for Ken, as his for me, survived six holiday weeks in the same bed; with a fight every morning, when one of us found that the tide of clothes had receded in the night, leaving him bare and beached.
It was, of course, I who gained most from this friendship. When Ken did a thing I did it too, and this meant that I was always sixteen months ahead of him. In any contemporary estimate of Shakespeare and Marlowe the few months between them would not be held to matter; but, as between two boys, every day is a day in which the younger may overtake the older. 'When I am Ken's age, how much more I shall know than he knows now.' So I could think then. But I can make myself no promises to-day as to what I shall know when I am Shaw's age. Strange; for surely I can learn more quickly now than I could when I was a boy.
All through Ken's school days, then, it was a reproach to him that his younger brother was intellectually his superior. If, by reason of his greater age, he could enter for, and did in fact pass, some examination before I did, nobody had any doubt that I should pass it before the sixteen months were up, and with more distinction. Every triumph had over it the shadow of my impending triumph. When he was only twelve, he surprised the family by getting a scholarship at Westminster; congratulations were sincere, but kept within reason. There was (surely?) something better to come. There was. Within six months I had got a scholarship at Westminster . . . and I was still only eleven.
Do you wonder that he was jealous of me?
But he wasn't. A boy can do a great deal in sixteen months, but he cannot change his nature, and Ken had one advantage of me which he was to keep throughout his life. He was definitely — nicer. In going into the matter with Dr. Murray I find that the word 'nice' has fourteen meanings, none of which gives the clue to Ken's superior quality. Yet I still say that he was nicer than I: kinder, larger-hearted, more lovable, more tolerant, sweeter-tempered — all of that or none of that, it doesn't matter; he was just 'nicer.' If you knew us both, you preferred Ken. I might be better at work and games; even betterlooking, for he had been dropped on his nose as a baby (or picked up by it, we never could decide which); but 'poor old Ken' or 'dear old Ken' had his private right of entry into everybody's heart. Anybody less nice than he would have found me, and left me, insufferable. If, in later years, I have not seemed insufferable to my friends over any success which has looked in on me, I owe it to him, in whose company complacence found nothing on which to batten. And if I have taken failure less well than I should have done, it is because I am still sixteen months behind him in humility, and shall never catch up.
V
Father looked proudly at his hands, on which there was no axle grease, and told himself that he was a B.A. (Lond.) and an elder of the Church. Ken looked at him, and said a little scornfully that he wasn't solemn enough for a schoolmaster. 'Oh, but I'm very solemn,' said Father, making the appropriate face; 'in fact, I'm Solomon.' Ken shook his head sadly. 'Solomon,' he said, 'was a wise man.' Many years later I used to get letters at the Punch office, beginning: 'My little boy, aged six, said rather an amusing thing the other day, which I have been advised to send to you'; indeed, I still get letters like that, being supposed (mistakenly) to have some special interest in the quaint things which children say. My own contributions at this tender age to the Family Bible were not so good; were, in fact, not funny at all; but they seem to have made a great impression on my father, and he never tired (as we did) of recapturing them. 'It bored me hellishly to write the Emigrant,' said Stevenson; 'well, it's going to bore others to read it: that's only fair.' And I think it only fair, after listening to it so often, that I should now tell the world exactly what I said in '84.
Barry was getting on for five, and it was time he learned to read. Ken was three, and inclined to be naughty. If the nurse-governess were teaching Barry to read, what would Ken be doing? Something bad. Hadn't Ken better learn to read, too? It would keep him out of mischief. So it came about that large sight-reading sheets were hung over a blackboard in the nursery, and Barry and Ken and the governess got to work; while Baby Alan, good as gold, sucked his thumb in the corner and played with his toys. And one day Papa came up to the nursery to see how the young readers were getting on. Barry and Ken, a little nervous, prepared to show him. Just as they were going to begin, Baby Alan, playing with a piece of string in his corner, said to anyone who was listening, ' I can do it.' Papa told him not to talk now, there was a darling, because they were busy. Alan tied another knot in his string, and said, 'I can do it.' Papa said, 'Sh-sh, darling,' picked up the pointer, pointed to a word on the sheet, and said, 'What's that?' Barry and Ken frowned at it. It was on the tip of their tongues. Bat or mat? And from Alan's corner a complacent little voice said, 'Cat.' As it was.
I can see that that has the makings of a good story, when told of the right person. 'I can do it' — said by Abraham Lincoln at the age of two. Nowadays, when I refuse to do any of the intolerable things which for some reason are expected of writers (lecture, open bazaars, make speeches, go to Hollywood), I am told — a little unfairly, I think — that I am spoilt. 'You never do anything you don't want to do.' Which is true. But alas! it would not be true to say that I can do the things which I do want to do. My first recorded remark should have been 'I won't do it,' not 'I can do it.'
Well, anyway, I could read before I was three, and I was not much older when I made my second contribution to the Family Bible. I have never set much store by this myself, but to my father, on the numerous occasions later when he recalled it to us, it became the token by which he realized that his youngest son was Destined (under Providence) for Great Things; or, as I suppose he meant, was not, after all, a half-wit. We were walking along Priory Road, when a coal cart stopped in front of us, and the coal man staggered through the gate of a house with a sack on his shoulders. I said, 'Why do they both?' Nobody knew what I was talking about, and nobody ever did know, and nobody knows now. But Papa, hammering away at it, decided that what I meant was: Why do you have to employ both a man and a horse? Why shouldn't the horse deliver the coal, or the man pull the cart? 'Isn't that what you mean, darling?' Having a lot of other questions to ask, naturally I said, 'Yeth'; whereupon Papa gave me a lecture on the Economics of Coöperation. In after years he got to think that I had given him the lecture; and that, since I was only three at the time, I must have been pretty well advanced for my age. However it was, 'Why do they both?' joined 'I can do it' in what one might call the family incunabula. It seemed to Papa that the future of his youngest son was assured.
We went to Torquay that summer, and Ken on his fourth birthday was given his first real book, Reynard the Fox. We both read it. When, forty years later, I wrote a book called Winnie-the-Pooh, and saw Shepard's drawing of Pooh, the bear, standing on the branch of a tree outside Owl's house, I remembered all that Reynard the Fox and Uncle Remus and the animal stories in Aunt Judy's Magazine had meant to us. Even if none of their magic had descended on me, at least it had inspired my collaborator; and I had the happy feeling that here was a magic which children, from generation to generation, have been unable to resist. Uncle Remus was read aloud to us by Papa, a chapter a night. One night he had to go away. Little knowing what we were doing, we handed the sacred book to our governess, and told her to go on from there. Some such experience, no doubt, caused the first man to coin the phrase that he 'could not believe his ears.' Terrible things were happening all round us. Was this our Uncle Remus? Was this our own beloved Bee? One of our idols had to go. Stumbling painfully through the dialect, Bee got to the bottom of the page and asked if she should go on. We said not. It wasn't very interesting, she thought. We thought not too. Should she read another book, or should we play a game? We played a game.
Papa also read The Pilgrim's Progress to us. I can see the book now, in a dirty yellow binding. We longed for it, we were thrilled by it, as we should neither have longed nor been thrilled had it been read to us on a weekday. But we were Presbyterians; Sunday was reserved for religion, and Papa had somehow got it into his head that Bunyan's Pilgrim's Progress was a religious book. We didn't tell him the truth. We listened, rapt, and hoped that he would never find out. For it was the only excitement of Sunday, apart from the possibility, on the way back from church, of finding a religiousminded caterpillar out for a walk. The other permitted books were bound volumes of the Quiver, and a series of works which began with Line upon Line, went on, a little unoriginally, to Verse upon Verse and Chapter upon Chapter, and ended, the author now completely in the grip of his theme, with Testament upon Testament. At least, I suppose it did. We never got to the end.
I have mentioned Aunt Judy's Magazine. I hope that she means something to some of my contemporaries, for she meant Heaven to us. We had all the bound volumes; but I never knew, nor know now, whether the components were still in circulation. Was Mrs. Ewing Aunt Judy? Who were the other contributors? Any poor laurels which I have won as a writer for children I strip from my head and distribute apologetically, leaf by leaf, to those of them who have remained unknown. To us the volumes of Aunt Judy's Magazine were friends as familiar and as well loved as were (in this more practical age) the volumes of the Children's Encyclopœdia to my own child. Aunt Judy was not practical. She entranced us, but never told us how to make a tricycle.
VI
But I wish somebody would tell me how to make this sort of book. One writes a play, and it doesn't turn out so good on paper, and one tells oneself that the next one will be better. But with an autobiography it is now or never. Or perhaps not. When, for the first time, I had a story published in an American magazine, the editor asked my agent for a short life of this unknown author for his monthly article: 'Something about Our New Contributors.' My agent passed the letter on to me, and I did my best for him. A few weeks later my first published book in America was due, and again some information about the unknown author was required. Again I wrote happily about myself. Back came an indignant letter from the agent: 'Hi! This life is the same as the other one!'
So if, at the end of it, we don't like this 'Life,' we might perhaps try another one.
What worries me now is that I want to describe Henley House. Henley House was, as I have said, two houses. On the Family Side you entered the front door, and found yourself in a small lobby. Opening the colored-glass door of the lobby, you came into the 'hall,' a hall no bigger than was determined by the junction of a broad staircase with the passage. From the right-hand wall depended the horns of a buffalo, a looped lasso, and a pair of Mexican spurs; so that every time one slid down the banisters one slid through Kilburn into a romantic world of which one's imagination was the only master. It was some Old Boy, we discovered later, who had given us these trophies of a life in Mexico for which Papa's algebra lessons may or may not have prepared him; a boy called Nuñez. Mama remembered him too, but still thought that the bit of buffalo between the horns would collect the moth; and as for the spurs, they would just have to get rusty, that was all. With her permission they did.
On a little table, opposite Mexico, was an aquarium, stocked with samples of all the animal life which the Leg of Mutton pond at Hampstead could show. A piece of coral stood in the middle, and the little fishes and the newts swam through it and around it in a pleasing manner, and sometimes a frog would climb to the top and sit there, half in, half out of the water, and wait, the lid being off, and we watching to see that he did not escape, for flies to come within his jump. The aquarium was emptied each week with a siphon. Papa explained, in his delightfully interesting way, why the water continued to rush up one bend of the pipe and down the other, when once you had started it by suction; and we all took turns at starting it by suction; and if anybody sucked too long, and found himself with a mouthful of dirty water and a small left-over newt, it was probably poor old Ken. No doubt Papa went on to tell us, while he was there, all about the Principle of Archimedes, and for days afterwards we would go about shouting 'Eureka!' (preferably with nothing on) and at first frightening and then boring our governess.
The first door on the left of the passage led into the drawing room. The drawing room had a gas fire, which was a novelty in those days, and made us wonder whether anybody else in Kilburn had a gas fire. This was my first acquaintance with asbestos (not that it has ever come into my life very much), and Papa explained asbestos to us; but without any great conviction, being perhaps a little uncertain of it himself. However, as the drawing room was used only when visitors called, it was convenient to have a gas fire in it. It was said from time to time in our hearing that Mama had the most beautiful drawing room in Kilburn. I remember asking a governess once if it were really beautiful, or if Mama only thought it was, and she assured me that it really was. Ten years later, when the school had moved to Thanet, and I was at Cambridge (and it was identically the same drawing room), I asked the matron if she really thought it was beautiful. She said she did. So I left it at that.
To-day, if the curtain rose on it in the first act of a period play, it would be received with a round of applause, and Motley or Mr. Rex Whistler would walk away with the notices. For it was perfect : it had everything. But I am certain that it meant nothing to my mother. Having seen, in other people's houses, enameled drain pipes (for bulrushes), poker-work bellows (for blowing out the gas fire?), and velvet-embroidered frames (for hand-tinted family groups), she would say scornfully to Father: 'I could make a better one myself,'and prove it. Only one example of her work remains with me. It was almost her earliest work, I suppose; her masterpiece of the 1850's. It hangs on the wall of the room in which I write: a tapestry reproduction of Leonardo's 'The Last Supper' — three feet by two, as they say in catalogues. In the farm in Derbyshire little Sarah Maria sat stitching, stitching, stitching; and on the snows of the Crimea men lay dying, dying, dying; and in a thousand churches over Europe the Christ to whom little Sarah Maria was paying her childish tribute was pledged in aid of the appropriate artillery. Only Sarah Maria's work remains. It is always better to be an artist, however little.
The next door led into the sitting room, and through a door opposite we went into the big schoolroom which was, of course, the corresponding drawing room and sitting room thrown into one. An iron bar beneath the ceiling marked the old division between the two rooms, and with dependent curtains could make the division again, but it was never so used. Indeed, its only use was an unofficial one which we found for it in the holidays, jumping on to it from a convenient desk and swinging off it on to a more distant one. The first that Papa heard of this was a loud crash one evening, followed by a curious groaning noise. He rushed in to find his Benjamin on the floor, badly winded and quite unable to explain that there was nothing the matter with him except that, being winded, he couldn't explain that there was nothing the matter with him. I was carried up to bed — Mama looking up from her sewing machine to say, 'Better send for Dr. Morton, dear; tell Hummerston to go' — and the doctor was sent for; I might have been Royalty. In later years Father would refer to this as the great crisis of my life, and say gravely, 'At first we feared for his spine'; and in still later years, when Ken and I did a little amateur rock climbing, and I slipped, and grazed a shin, Ken would say, 'Hurt?' and then shake his head and say gravely — well, he would hardly need to say it, for it had become a catch phrase with us.
To return (as I did, in the arms of Papa) to our own side of the house. At the end of the passage were two little rooms. One we needn't bother about. The other was called the music room, having a piano in it. A Mr. Howard came in from time to time, to find out which boys were making a mistake in trying to learn the piano, and under his tuition Ken and I practised a duet for the school concert. I remember this as a wild, romantic piece, full of grace notes and arpeggios, in the course of which our hands crossed from time to time (intentionally, I mean), and our feet fought vainly for the loud pedal. On referring to it in the school magazine I find that it was called quite simply 'Melodious Exercises,' and the name of the composer is not given. Perhaps I am confusing it with a later appearance at the Town Hall, when the school held what it was pleased to call a Conversazione. On this occasion Ken and I gave a stirring rendition of 'Duet in D,' also anonymous, like the cheaper wines, but obviously in a different class from 'Melodious Exercises.' We also sang a song called 'Tommy and the Apples,' after which it was decided that I had better be something else.
Mr. Howard was of French extraction, and had fought in the Franco-German war. Indeed he was said still to have a German bullet in his head, but I may be confusing him with a later acquaintance, a French master at Westminster, who was said still to have a German bullet in his behind. They both had bullets, but they may have had them the other way round; and in one case (since both, I am sure, were brave men) it must have been an accidental French bullet. No doubt all the foreign masters of those days were so credited. There was another one at Henley House who had been engaged for years on an invention to render the tops of omnibuses waterproof. It took the comparatively simple form of a large umbrella in the middle of the floor, but there were technical difficulties about opening and shutting it, which I never understood, and which Mr. Steinhardt (if that was his name) never properly surmounted. Perhaps he was a little before his time.
Beneath the drawing room was the kitchen, where Davis the cook, and Hummerston the butler, reigned. I used to think that they were married, but they weren't, which accounts for their having different names. They were as essential a part of Henley House as the buffalo horns, with, in Davis's case, much of their rugged quality. Outside the kitchen door Davis kept a large bin of oatmeal; and when Ken and I got up at five o'clock in the morning, as, for various purposes of our own, we often did, we would take out a handful of oatmeal from time to time, and stick our tongues into it, thus supporting ourselves until the breakfast porridge. Davis made perfect porridge, which was one of the reasons why she stayed with us so long.
Beneath the sitting room was what the rest of the school called the Kids' Room. Here we ate, lived, worked, and played.
VII
It was the freedom of the sweetshops which we wanted most. Never to have to pass a sweetshop again, but to be able to step in confidently over the body of the dead proprietor — that was Heaven. All up the High Road, darting from side to side as the fancy took us, across to West End Lane where they had those particularly good marzipan potatoes, over the foot bridge to the Finchley Road (jumbles), and then up Fitzjohn's Avenue to the Heath, stopping at that little shop on the right for ices, ices, ices: this was our immediate programme, this was how we planned it out in bed. Afterwards we might put on a Mexican spur each, and see if we could lasso something, and there was probably a good deal to be done in Wastnage's Cycle Shop where Maida Vale began. And could one drive a bus? When one sat on the box seat and talked to the driver, he didn't seem to be doing much. Well, now we would know. So many things to eat, so many things to try!
As a fact, we were given more freedom than most children. We had a habit of getting up early (which has left me since), and it seemed to be understood, at any rate by us, that if we got up early we could do what we liked, so long as we did not wake Papa and Mama. At one time we had a passion for hoops; not the slow wooden hoop, which is hit intermittently with a wooden stick until it falls lifeless into the gutter, but the fiery iron hoop spurred by a hooked iron prong from which it can never escape. Even now I can recapture the authentic thrill of those early-morning raids on London: as we drove our hoops through little, blinded streets, clean and empty and unaware of us; never tiring, as we should have tired with no magic circle of iron to lure us on; lured now into a remote world of tall, silent houses, pillared like temples, behind whose doors strange, unreal lives were lived; until at last we burst into the Bayswater Road, and wondered if anybody had ever run before from Kilburn to the Bayswater Road, and what Papa would say when we told him. Then back to breakfast, with pauses now for breath, and chatter, and challenges to each other, back to Davis's porridge, back to the most divine meal of the day, the only meal which could never be a disappointment.
There came into the house one day two bamboo poles, twelve feet long. Papa had cousins in Jamaica, had indeed been born there, though whether this was to our glory or our shame, a fact to be circulated or suppressed, we could never be sure. On the one hand, very few boys could say that their fathers had been born in Jamaica; on the other, most of those who could had woolly hair. Somehow it seemed to leave Papa not quite an Englishman, and us, in consequence, a little suspect. Well, anyhow, there were the two bamboos, sent over by an optimistic relation, who hoped that Cousin John and Cousin Maria would find them interesting. Cousin Maria looked them over, and finding that they were as good as poker-worked already, that they couldn't be enameled, and that, even if cut into lengths, they were serviceable only for firewood, disavowed interest; but Cousin John, a little on the defensive, and feeling that he owed it to the West Indies, attached them, as a rowing man his oars, to the wall over the aquarium.
At five-thirty next morning Ken and I slid down the banisters, turned our backs on Mexico, climbed on to the aquarium table, and removed the trophies. We found them interesting. At the moment he was Robin Hood and I was Will Scarlet, but we might change round later; the important thing was that here at last were those 'quarterstaffs' for which we had been looking so long, and with which a 'bout' was so long overdue. We would go into the playground and have a bout.
At six o'clock an angry head looked out of an upper window. We had forgotten about him. It was one of the masters, and he said very loudly and clearly: 'What the deuce do you think you're doing?' We could have told him that Little John was now having a bout with Friar Tuck, and that, as far as could be seen, neither was having an advantage over the other, but by this time we were as tired of the business as he was. It had sounded so wonderful in bed the night before, talking it over, but the wonder had gone, our arms were aching, and it would be more fun to empty the aquarium and fill it again. There was a finality about complete emptiness which neither of us (it seemed) could hope to achieve with a quarterstaff. We trailed in, replaced the oars, had a handful of oatmeal before Davis came down, look a suck at the siphon and thought perhaps not, went a quick walk round Mortimer Road and Greville Place, crossed the gymnasium on our stomachs, kicked a stone across the playground hopping on one foot (very difficult; we would get up really early one morning and do it properly), and were in our places for 'prep' at seven o'clock. The school day was beginning.
In a contemporary number of the school magazine there was an analysis by 'J. V. M.' of the characters of certain boys, for whose names letters of the alphabet were substituted. Since in my case (I was 'D') the author was not only schoolmaster but father, he may be assumed to have been speaking with authority — in so far as the old can speak with authority for the young, or, indeed, for anybody but themselves.
'D. He does not like French — does not see that you prove anything when you have done. Thinks mathematics grand. He leaves his books about; loses his pen; can't imagine what he did with this, and where he put that, but is convinced that it is somewhere. Clears his brain when asked a question by spurting out some nonsense, and then immediately after gives a sensible reply. Can speak 556 words per minute, and write more in three minutes than his instructor can read in thirty. Finds this a very interesting world, and would like to learn physiology, botany, geology, astronomy and everything else. Wishes to make collections of beetles, bones, butterflies, etc., and cannot determine whether algebra is better than football or Euclid than a sponge-cake.'
It is the portrait of an enthusiast.
Many years later, when I was myself the father of a boy of D's age, I was a guest at a dinner of preparatory schoolmasters. They all, so it seemed, made speeches; two public-school headmasters made speeches; and the burden of all their speeches was the obstructiveness of the parent to their beneficent labors. I had disclaimed any desire to make a speech, but by this time I wanted to. That very evening, offered the alternatives of a proposition of Euclid's or a chapter of Treasure Island as a bedtime story, my own boy had chosen Euclid: it was 'so much more fun.' All children, I said (perhaps rashly), are like that. There is nothing that they are not eager to learn. 'And then we send them to your schools, and in two years, three years, four years, you have killed all their enthusiasm. At fifteen their only eagerness is to escape learning anything. No wonder you don't want to meet us.' It was not a popular speech. 'Gymnastics strengthens the muscles' would have gone better. But afterwards a headmaster came up to me and said: 'It was absolutely true what you were saying, but why is it? What do we do? I've often wondered.'
So if, at this time, I was still an enthusiast, it was because I was still at my father's school, and he was an enthusiast. And if I disliked French, and thought mathematics grand, it was because he, who could teach, taught me mathematics, and did not teach me French. As I said once to a headmaster, a school report cuts both ways; it is a report on the teacher as well as on the taught. 'Seems completely uninterested in this subject' may mean no more than that the master is completely uninteresting. In Papa's house it was natural to be interested, it was easy to be clever.
We 'collected' everything. We collected 'minerals.' We bought a 'geological hammer,' whose head was like a chisel at one end and a marlinspike at the other. With this on one Easter holiday we attacked the cliffs of Ramsgate for ammonites, stalactites, stalagmites, and fossilized remains of prehistoric animals. We got no more than a piece out of poor old Ken's leg — with the chisel end. Nevertheless our collection grew. It included Iceland spar, blue john spar, and various other exciting crystals. In those days I knew that granite was composed of 'mica, feldspar, and quartz.' Perhaps it still is. We spent many a Sunday afternoon in the neighborhood of Finchley Road looking for a stray piece of feldspar which had got separated from its quartz. Every night our collection was taken from its little drawer in the dressing table and laid out on Ken's bed.
On one proud afternoon we set out to show our collection to the Curator of the Geological Museum in Jermyn Street. He hadn't invited us; we just thought that, as fellow workers in the same field, we ought to meet. Papa gave us the bus money to Oxford Circus, and made us promise not to cross Piccadilly without a policeman. We went. We still looked like Shirley Temple, and we had our collection tied up in a fairly clean handkerchief of Ken's. The Curator was a little surprised at first, thinking that we were offering it to the nation; but when we explained that we only wanted one or two things identified he was very helpful, identifying one ammonite as an old date stone and telling us all about blue john spar. In return we told him all about mica-feldspar-and-quartz.
And now we had to cross Piccadilly Circus again. The first time had been easy. There was the policeman, there the traffic. The one held the other up, and we crossed royally. But now, as it happened, Piccadilly was entirely empty. We could have played leapfrog across it; we could have stopped in the middle of the street, and spread out our collection again. Yet we had promised Papa; and without (I think) being prigs, we did believe that a promise was a promise. So, after a little discussion on the pavement, we waved to a policeman. He came across to us majestically, and, not understanding about promises, was extremely annoyed when we asked if we could go back with him. He strode away with great dignity and we followed with an air of being in the party.
We had twopence of our own to spend. Half of it went on a box of fusees. Fusees, I should explain, were very, very much more exciting than ordinary matches, and we proposed to strike one every night after the lights were out. In this way a box would last for several weeks. The other penny was to be spent at Callard and Bowser's in Regent Street. We were looking wistfully in at the window, wondering how best to lay the money out, and wishing it were more, when we attracted the notice of a passerby. He may have had a dear little girl just like us, or he may have wished he had, but (for whatever reason) he stopped, put a shilling on the top of the matchbox which I was holding, and hurried on. We could now, we felt, buy the shop.
But we didn't. Not for a moment did it seem possible to keep the money. We had promised never to take money from strangers. It shows how completely Ken and I were one, and perhaps how completely Papa had our love and our confidence, that we didn't even argue about it (whatever our private thoughts may have been). We spent our penny, giving the shilling in payment. Sixpence went into a missionary box on the counter, ken being anxious to do something definite for the Chinese, about whom he had been reading lately; threepence went to a crossing sweeper at the next Corner; the remaining three pennies were taken home and put in the dressing-table drawer with the 'collection.' After all, they were 'minerals' too.
Were we too good, too Shirley Temple? If so, we made up for it later; as regards finance, no later than in our school days at Westminster. In any case, I am (oddly enough) more ashamed of the bad things I have done than of the good things I have done, of the promises broken than of the promises kept. I like to think of that threepence in the drawer, tabu even in the darkest days before the Saturday pocket money.
Pocket money began by being a penny a week, and was then increased to threepence on condition that we didn't drink tea. Later we seemed to be drinking tea and still having threepence, so I suppose there was a time limit to the condition. I remember going with one of the boys to see his aunt (don't ask me why); and, as we left, she pressed a coin into my hand. The aunt of a Henley House boy was obviously not a stranger, and a ha'penny was a ha'penny; but when we were safely away , and good manners allowed me to open my hand, it was a shilling. I can remember my utter incredulity, my certainty that a mistake had been made, until the nephew showed me his own florin. Being a good deal bigger than I, and it being his aunt, he might well have claimed my shilling too, but he contented himself with sending me into a chemist's shop to buy him two-pennyworth of pigeon's milk. This was a great joke of those days, but unfortunately for him I knew it. Poor old Ken had bought it a few days before.
VIII
Papa had a great friend called Dr. Willis, and in our hearing never called him anything else; but I suppose that, when we were not there, they relaxed and called each other Milne and Willis. Very few Victorians were on Christian-name terms with each other; Holmes, after twenty years of intimacy, was still calling his colleague Watson. Dr. Willis lived in West End Lane. He was in some sort of partnership with our own Dr. Morton, whose wife spoke always of Mr. Willis, since her husband was an M.D. and Dr. Willis was only an M.R.C.S. He was a man of great enthusiasms — a man, I should say, of great charm to a contemporary; in appearance a little like Trilby's friend Taffy, and with the same passion for exercise. By an ingenious arrangement of his own invention, he could fix up a horizontal bar in his study, and on Saturday nights a few friends would drop in, say good-evening to Mrs. Willis, and follow their host in astonishing 'up-starts' and long arm balances. He had a theory, or had made the discovery, that most toadstools, cooked the right way, were good to eat, and in his spare moments would lead expeditions to search for the right ones. One day Dr. Willis must have said to Papa: 'More people ought to eat toadstools,' or Papa must have said to Dr. Willis: 'Isn't Nature wonderful?' however it was, in a little while Dr. Willis was organizing a series of Botanical Lectures. About twenty very earnest people attended them, as did also Papa, Ken, and I.
There was one tremendous afternoon when we got into the wrong train, or mistook the meeting place, or the day, or something, and sat happily on the bank of a river, just the three of us, and played and talked, and never heard a word about pistils or stamens; and after that we prayed every Thursday that we might miss the party again. God, however, only managed it once more — on a day, as it happened, when Papa couldn't come. The rendezvous was Highgate Woods, a place in which anybody, even if interested in botany, might get lost, and we lay on our stomachs in a ride, and raced caterpillars across it, until the approaching voice of the lecturer warned us that we must move along, quickly.
It would seem from this that I was not so eager to learn botany as my character reading suggested. Let us put it down to the dullness of the lecturer. A little later I had another opportunity, for there came to Henley House a young science master, the first it had ever had. As he has told in his own autobiography, this was H. G. Wells, no less. On the publication of that great work, a newspaper rang me up to ask if I remembered Wells as a schoolmaster, and if he had taught me anything. I said that he had taught me all the botany I never learnt '"Yes," said Mr. Milne, "he taught me all the botany I know,"' was how it appeared in the paper next morning, as if between us we had exhausted the subject. H. G. is a great writer, and a great friend, and I am indebted to him for many things, most of all for the affection which he always fell for my father; but he was not a great schoolmaster. He was too clever and too impatient. He had the complete attention of his class once when vivisecting a frog (kindly provided by a day boy), but school life was not lived at that level, and on the lower slopes we lost him. Fortunately we met him again in the school magazine; in which for a year or two he kicked and stretched himself, before jumping, fully waked, into the world of letters,
IX
Stanford was in Berkshire, a new country to us. We rode down on the tandem. Ken had had his hair cut, and I hardly recognized him. We sat on a bank, and dangled our legs, and Papa asked a passer-by if we were right for Stanford.
'That's right,' said the farmer. 'About another six mile.'
We continued to dangle. Another cart came past.
'How far is it to Stanford?' asked Ken, and we both giggled.
'About four and a 'arf mile.'
'Good,' said Papa. 'We're getting on. Your turn next, Alan.'
'We can't keep on asking,' I protested.
'Yes, we can,' said Ken.
A boy came out of a cottage, and looked down the road. Ken nudged me.
'Can you tell me how far—'
'He can't hear you,' said Ken. 'Shout.'
I rolled off the bank and ran over to him.
'Well?' they asked, when I came back.
'Just three miles,' I reported.
'What would you like to do?' said Papa. 'Wait here until it comes, or go and meet it?'
We went and met it.
There was great excitement that night in Stanford-in-the-Vale. The most notorious character in the village was being 'burnt in effigy.' Papa explained to us what this meant, and, as discreetly as he could, why it was being done. It was because he was a very bad man, who had run away from his wife. But if he was a very bad man, I said, wasn't it a good thing for his wife if— Ken interrupted to say that he had got somebody into trouble. What sort of trouble? 'Just trouble, Davis said. I suppose he sneaked on somebody.' Papa interrupted to say that we couldn't know the truth of it, but evidently the village felt very strongly about it. Ken hoped that he would never be burnt in effigy. I hoped I shouldn't either. Papa thought we probably shouldn't if we told the truth, and worked hard. So we decided to go on doing this.
Meanwhile, noses pressed against an upper window, we watched the village's retribution on the sinner. Three times they paraded his effigy round the green, the men banging pans and kettles, the women screaming, the boys making every sort of noise they could. Then they turned on to the grass, and gathered round into a circle as if for prayer; and there was a moment's silence; and suddenly a flame shot up to heaven. . . . 'Coo!' we said to each other.
It must have been great fun, and l should have thought that the opportunity for it would occur more often.
We did very little walking at Stanford. With the loss of Ken's curls something had gone out of our lives: our love of adventure, our habit of getting up early, even our desire to be alone together. Ken moved a little up to Barry and I clung on as best I could, so that now we were all three playing lawn tennis for the first time, and watching an ox being poleaxed, and messing about by the river with village boys. Of course we had to keep friendly with Barry anyhow, because he was the only one of us who had a bicycle; but later, when Papa took us into Faringdon and hired bicycles for us, I seem to remember that Ken and I were drawn together again, even getting up early in order to practise six different ways of mounting, and riding without hands, and standing on the saddle, and other tricks which would give us the chance of calling proudly to Mama: ' Look at me!'
However, we did start another three days' walking tour, Papa, Ken, and I, but something happened to it. We walked over Lambourn Downs, and on the second day were lunching in Savernake Forest. For some reason Papa suddenly thought it would be fun to take train to Southampton. Anything was fun to us, and we agreed happily. We slept at Southampton, and next morning Papa thought it would be fun to take a boat round the Isle of Wight. I thought so too. But Ken, who had once been sick on the ornamental waters of Regent's Park and rightly felt that he could be sick anywhere, wasn't so sure. However, after a little persuasion, he said that he didn't mind practising. So we went round the Isle of Wight. Ken wasn't ill, but he left his knapsack on board. As the boat was now going round the Isle of Wight again, time slipped by, and eventually, so as not to miss church on Sunday, we went home by train. It was not quite the walk it should have been.
X
Seaford saw the last of Shirley Temple. As Ken and I came back from the barber's, carrying my precious locks in a paper bag for Mama, we repassed a little group of locals. They knew us by sight, for they had often seen us chasing butterflies on the cliffs here. They whistled 'Get your hair cut.' It is odd that this, the first moment of my emancipation, was the only time when I had 'Get your hair cut ' whistlted at me.
Seaford brought us two blessings: butterflies and the sea. Of the two we probably got greater pleasure from the butterflies. The first article which I wrote for the public press was written at this time. It was severely practical, being entitled 'How to Make a Butterfly Net.' We hoped a lot from this; and I can only suppose that the reason why Ken wasn't writing it was because he was busy on an article, 'Common Butterflies and Their Haunts.' My article was sent to Chums, Ken's to the Boys' Own Paper. That was the last we heard of them. Seaford in those days was full of butterflies. When, as periodically happens, some enthusiast writes to The Times to say that he has seen six Clouded Yellows simultaneously at Lower Beeding, and is followed by an authority who says that every seventh year brings a visitation of Clouded Yellows from the Continent, I count in sevens from 1892 and see if either of them knows what he is talking about. The year 1892 was the peak year for Clouded Yellows. Ken and I would go out together with our nets, find a suitable camping place, and then separate. In half an hour we would meet again. Nothing was to be said, but the position of the butterfly net on the return to camp would indicate to the other the nature of the bag. Net at the trail in the right hand, nothing better than a small Tortoise-shell; in the left hand, Brimstone or Red Admiral; at the slope on the right shoulder, Peacock or Painted Lady; on the left shoulder, Clouded Yellow; over the head, anything special.
Ken had been given Morris's British Butterflies for a birthday present, and we knew it by heart. The kings and queens of the British butterfly world were, and I suppose still are: the Swallowtail, the Purple Emperor, and the Camberwell Beauty. A few Swallowtails were to be found in Norfolk, where we never went; a few Purple Emperors at the tops of oak trees (where we never went); a few Camberwell Beauties, no doubt, at Camberwell — where, also, we never went. We realized that these great butterflies were not for us. One day, while we were at breakfast, Papa called to us to come into the garden and see something. We went . . . and there on the flagstones just outside the garden door was, incredibly, a Swallowtail. Left to ourselves, Ken and I could have caught it, but the competition was too severe. Barry rushed for a net, anybody's net. The Jamaica cousin's son, who derided our English butterflies, and told us stories of West Indian butterflies like eagles, thought that he might start a collection with a Swallowtail, and dashed for his hat. Even Ken and I, each secretly longing to be the captor, however certainly we shared the spoil, got into each other's way. It was all too much for the butterfly, which went back to Norfolk. I am still hoping that one day I shall read a letter in The Times asking if the Swallowtail has ever been seen as far south as Sittingbourne. 'Sir,' I shall write.
I had been taught to swim at the Hampstead Baths, part of the teaching taking the simple form of pushing me in at the deep end, and fishing for me with a hooked pole when I came to the surface. It was a relief to discover that nobody could push me into anything at Seaford. When the sea was rough (as it nearly always was) we bathed at the end of a long rope whose other end was held by Papa. Like many Victorians, he couldn't swim: unlike, I imagine, anybody else who couldn't swim, he could float. At the Hampstead Baths he would lower himself carefully into the water and cross the bath on his back, with an impressive dignity which left you feeling that he would have done it on his front if he had been in a hurry. We wondered sometimes if it was just that he didn't want to get his beard wet. In any case a rough sea was no good to him. Realizing that he wouldn't be able to save us if we were in danger, he insisted on the rope. We resented it, but I expect he was right. Waves, like everything else, are not what they were. In those days they were terrific, and we came out of the water blue, black, and red all over.
We had a book called Common Objects of the Sea Shore, but there were not many to be found at Seaford. Ken had taken temporarily to spectacles. He would remove these before bathing, and put them on a breakwater. Next day, when the tide had gone down, we would look for them. They were about all we ever found.
XI
The long, unlovely hours we labored through in church, the golden hours we wasted. What were we doing there? Even if men believe that the Incomprehensible Being which created this incomprehensible universe is morbidly anxious that little atoms on one of his million worlds should praise him for it in set phrases on every seventh day, is it likely that he should wish them to do so in words which reach no higher than a child's mind? And if the words are beyond a child's mind, what is the child doing there? How were Papa's soul and mine to be uplifted, our spiritual difficulties to be resolved, by the same teaching? The lovely hours which were torn from us that we might be told not to covet our neighbor's wife. God (and we stopped skating to hear the good news) was not three incomprehensibles, but one incomprehensible. It still left him something a little less than a friend.
There was a Sunday in Buxton when even Papa, if told not to covet his neighbor's daughter, would have thought the command unnecessary. Rose, the youngest Johnston, was about our age. We were on our way to church in our stiffest and best clothes. Papa bent down to tie up his lace, and Rose, with no desire but to amuse, put a handful of snow down his back. There were really no words for the situation: Sunday — the threshold of the church — his host's little daughterthe quickly melting snow. There were no words to say, and he said none. In silence we entered the church, Ken and I looking back at Rose and her tightlipped father, and wondering if girls ever got spanked, and if so where. Papa went on to his knees, forgetting, in that moment, everything but his God. But when he rose from them, and sat back, then he must have remembered his host's little daughter again. Bless her.
This was Christmas 1891. I date it, a little uncertainly, by the Duke of Clarence's death. I know that we were at Buxton when he died, but he may not have died when I think he did. What I remember very well is the Limpsfield uncle telling us (many months earlier) that the Duke of Clarence would never come to the throne, because there would be a revolution if he did. When the news of the death came to us, and the churchbells were tolled, and everybody was very sorry, Ken and I shared a secret solemnity which meant, 'If only Buxton knew.' The Limpsfield uncle was very much more a man-about-town than Papa. He had a velvet smoking jacket, had been to the Paris Exhibition, and could be relied upon in these matters.
Normally we spent the Christmas holidays in London. We didn't hang up stockings on Christmas Eve. Somebody — at first supposed to be Father Christmas, but at a very early age identified with Papa — came into our room at night, and put our presents at the foot of the bed. It was exciting waking up in the morning and seeing what treasures we had got; it was maddening to know that we should not be able to enjoy them properly until we had come back from church. Was it really supposed that a child, with all his Christmas presents waiting for him, could give his mind to the herald angels?
Hark! the herald angels sing
(I've never had a paintbox with tubes in before)
Glory to the newborn King!
(I'll paint a little cottage with a green front door)
Peace on earth, and mercy mild,
(My knife's a jolly good one, they've marked it Sheffield steel)
God and sinners reconciled!
(I've got it in my pocket, I can feel if when I feel)
Hark! the herald angels sing
(I wish it were to-morrow, I MUST sail my boat)
Glory to the newborn King!
(I'll take it to the bathroom and just watch it float)
One Christmas we decided to put on a play. We had a boy, by the name of Charles, staying with us. If anybody, reading the previous pages, thought, 'What was the other brother doing all this time, when Ken and Alan were so busy? Did he play by himself?' the answer is that nearly always there was somebody left over from school whose parents were in India. On this occasion it was Charles, whose mother was in America. The three of us (for Charles was illiterate) had just read one of those threepenny novels (Forget-me-not Library) called The Golden Key. It was the most completely moving and exciting story which we had ever read. It was about a poor but lovely governess at Marchmont Towers, who was wooed by young Lord Marchmont (or, as he was sometimes called, Lord Robert Marchmont) in spite of the relentless opposition of old Lord Marchmont (or, as he was sometimes called, the Duke of Marchmont) and old Lady Marchmont, the Duchess. But the young couple won through in the end, for Love, as perhaps you have guessed, is the Golden Key which unlocks all gates. It was such a beautiful story that we were impelled to dramatize it. We divided the story into suitable scenes, but left the actual dialogue to the invention of the moment, indicating the lines on which it was to be conducted.
I was the wistful young governess, and I put my hair up for the occasion. For the first and last time in my life I wore a bustle, this being the mode. I looked sweet. Charles was the hero, for it was thought that he could get more passion into the proposal scene than could either of my brothers. We explained to him (for he had not our wide experience of literature) the proper method of proposing to a lady: that on no account must, she be shocked by a blunt ' I love you,' until some preliminary trial had been made of the gentle creature's feelings. He must lead delicately up to the great moment . A little drawing-room conversation, enlivened, perhaps, by a touch of badinage; then the sounding of a deeper note; then the proposal—in other words than these we explain what we want. Charles promises to give us all of it. Everything seems simple to him now that he is assured of having a burntcork moustache. My own part is easier. It is for Lord Marchmont to lead, for me to follow, and any hesitation I show will be in keeping with the character.
Observe us, then, on the night. The great moment is here. I am seated in the arbor in maiden meditation, yet not unaware, for my womanly intuition so tolls me, that I have won his love. Lord Marchmont is announced (thus we preserve the forms at Marchmont Towers), and enters, top hat in hand. 'Lord Marchmont!' I cry, affecting surprise. 'Pray be seated.' He sits down. After a pregnant silence a voice is wafted across the arbor from behind a bank of holly. It says, 'Go on, you fool.'
The exhilaration of the burnt cork has worn off, and Charles is dumb. He closes his eyes in an agony of thought. I wait. It is all a woman can do.
'Do you like apples?' says Charles, coming to life suddenly.
'Yes,' I say wistfully.
There is another pregnant silence. Charles wrestles with his hat, and looks imploringly at the ceiling for inspiration. Inspiration comes.
'Do you like pears?' he asks, sounding a deeper note.
'Yes,' I murmur shyly.
Charles feels that he can now give way to his emotions.
'Will you marry me?' he asks, dropping his top hat and picking it up again.
'Yes,' I breathe.
Charles nods triumphantly to himself. He has done it. He puts his top hat on, and goes passionately out. The curtain comes down.
XII
When we first knew Papa, he rode a tricycle. It had one large wheel on the right and two little ones, joined by a bar, on the left. Sometimes, when he was riding madly to the bank, or to see Dr. Willis, one of us would sit on the bar, legs dangling, and observe the left-hand pavement. Like pillion riding, this was neither comfortable nor instructive, but its insecurity made it fun. In those days the only bicycle was the 'ordinary' or 'dangerous,' and it was not until some time after the 'safety' bicycle came in that Papa abandoned his tricycle. His first bicycle had pneumatic tires; it was as if he were waiting for Dunlop to invent something like this before deciding that bicycles wore worth his attention. When he got a puncture, he wheeled his machine to the nearest station and went home by train. Mending a '91 tire was a day's job.
By 1892 we were all keen bicyclists. In those famous sports when Ken won (and lost) a whiskey flask, there was an 'Under 14 One Mile Bicycle Handicap.' The other competitors had solid tires, but by some chicanery of argument I managed to persuade Thom III to lend me his new birthday bicycle, the apple of his eye (with which he slept at night), a bicycle with 'cushion' tires. This took me about three weeks, for it was difficult to meet his objection that if one were so callous as to risk a bicycle like that in the hurly-burly of a race one would ride it oneself. The result was; ' (1) Milne I (100 yards); (2) Milne III (200 yards); (3) Milne II (160 yards) ' — which leaves the racing value of the cushion tire uncertain, but the handicap value of being the headmaster's son beyond dispute.
We were thrilled to be riding on the famous track of the Paddington Recreation Ground, where so often we had watched 'ordinary' bicycle races. The competitors of those days seemed to belong exclusively to the Catford B.C. or the Polytechnic B.C. Our hearts were with Catford, and in particular with the champion of Catford — Osmond. Osmond was my only hero. I wondered what he was like when he stopped flashing past you on a bicycle, and you really got to know him; I longed to be Osmond. 'Osmond, Osmond!' we shrieked as the bell rang for the last lap of the race, and the mad struggle began which left half a dozen competitors spread-eagled on the ground, but never Osmond. He had a rival in the Polytechnic, whose claims Barry and Ken never ceased to urge on me, wanting Osmond to themselves; a dark unlovely man, soured by the knowledge that he could not be Osmond, and that Osmond would always beat him. Osmond — a beautiful name. I think that as A. A. Osmond I should have written much more dashingly.
At the end of 1892 the first detachable pneumatic tire appeared, and a boy could now mend his own puncture by the wayside. Papa took advantage of the occasion to make the most splendid benefaction in history: he gave each of us a new Dunlop-tired bicycle. There may have been other boys with such bicycles in England, but in our journeys we never came across them. No boy at Henley House could boast one. No boy-driven pneumatic tire ever met us, ever passed us, on the road. We lived on those bicycles in the holidays. All the earlymorning streets knew them, which had once known our hoops. We rode behind buses up Park Lane, ringing our bell impatiently and then swinging magnificently past them; we darted between hansom cabs: 'Look at us! Look at us! Did you ever see bicycles like this?' Two years later they were to become the fashion of the fashionable squares through which as gods we drove our contemptnous way.
That Master we all rode down to Hastings to show our new bicycles to the Limpsfield uncle. It was our ambition to ride a hundred miles in a day; by 'our' I mean Ken's and mine— Papa had no ambitions that way. We did not achieve it until 1897. We were living in Thanet then, and spending our summer holiday in North Wales. Father gave us the train fare from Dolgelly to Westgateon-Sea, which must have been over fifty shillings for the two of us, and told us that we could ride home if we liked. Even if we took four days we could still show a profit, but secretly we hoped to do it in three. Unfortunately we took a road over the mountains which no cartographer should have included in any map, and along which for nearly ten miles we could do no more than push our bicycles. By the time we reached Llwymllp'wegh — if that is what it was called — we were sick of the whole business. An early lunch revived us; an enormous tea, and the discovery that it was two hours earlier than we had guessed it to be, revived us still more; and at ten o'clock that night, tired but happy, we came into Hereford.
Over a cup of coffee and a sausage roll we followed our journey on the map. We had ridden (and pushed) our bicycles ninety-six miles. Only four miles more for the hundred! Such a chance might never come again. We said good-bye to Hereford, and rode eastward into the night. At eleven o'clock we reached the fourth milestone. There was no house within sight, no village within miles, and we were certainly not going back to Hereford. We wheeled our bicycles into a field and lay down. The grass was very wet, but we were very tired. I lay there, and thought how lucky Ken was to have fallen asleep so quickly. At two in the morning Ken said, 'Are you awake too?' I said, 'Yes.' He said, 'Haven't you slept at all, either?' I said, 'No.' I said. 'I'm sick of it, aren't you?' He said, 'Yes.' We mounted our bicycles and rode on. The dawn came, but we couldn't give our minds to it. The birds began to sing, but we weren 't really listening. At six o'clock we struggled into Cirencester. We rode through the silent town. We came to its last public house. It was no good; we could not, we dare not, leave it behind. We sat on a heap of stones outside and waited for it to open its doors to breakfast. . . . Then we went home by train.
XII
In June 1892 Ken went in for the Challenge at Westminster, as the examination for election into College is called. Unfortunately he wore knickerbockers, which may not have affected the result, but gave all the trousered little boys from the preparatory schools a good deal of amusement. There was never the least hope or intention that he should get a scholarship. He went in for ' practice.' in the following January there was a byelection into College for four vacancies, and Ken, profiting by his practice, wore trousers. He got the last place. It was a surprise, and something of a shock, to his family. It was a surprise to Ken, and would have been more of a shock if he had been given time to think about it. But there were only two days in which to turn him into a complete public-school boy.
Inventory in hand, Mama rushes him from tailor to butter, from hatter to bootmaker, from bootmaker to hosier, from hosier to trunk maker. They end up at the photographer's. Here, in cap and gown and spectacles, and still about three hours behind it all, Ken is clamped into a chair. The photographer, seeing at once that the property telescope is not going to be right this time, is inspired to put a book in his hands. The moment chosen for the photograph is that when Ken looks up from his book and says to the camera, 'Personally I think Plotinus is wrong in his major assumption.' Unfortunately Ken is wrong too. He is wearing, naturally enough, his Eton collar outside his coat, little knowing, as he will know to-morrow, that Queen's Scholars at Westminster wear their collars inside. The photographs are wasted; we can never circulate them now. But one copy is preserved in the familyalbum.
Poor old Ken. If only it could go on like this: being exciting, and going into shops with Mama, and having telegrams, and showing Alan his gown, and trying on the new trousers, and reading his name in the papers again. But now tomorrow is here. No Alan with him on this new adventure. He has never left home before, he has never known a school which was not also a home, he has never been by himself. He feels very small and lonely. 'Good-bye,' he gulps. 'Good-bye. I say, thanks awfully. Good-bye. Yes, I hope so. I mean I expect so, I mean I'm sure to. Goodbye.' And he is alone in the dark fourwheeler with Papa, and desperately unhappy. Oh, if it could be yesterday again, and always yesterday: in those bright shops with Mama, dear Mama, so warm, so friendly, and so safe.
Poor old Ken.
We realized how lucky we were that Ken had got into College at a by-election, for this meant that he would be only two terms away from me. There was never the least doubt in my mind about the June Challenge. Even if I had known then that I should have to be the youngest scholar ever elected, I should still have taken it for granted that it would happen. If ever in my life I said, 'I can do it,'I said it then. I worked in those next five months as I have only worked (over any length of time) twice in my life since.
We are now about to say good-bye to Papa and Mama. Public-school boys do not have papas and mamas; they have fathers and mothers. It is a little awkward making the change, but if you write for a whole term to 'Dearest Father,'and end up with 'Give my love to darling Mother,' then by the holidays you are almost ready for it. Papas and mamas are dying out anyhow. They sink into the Viotorian sunset as period pieces, to rise brightly with the new century as real daddies and mummies. Meanwhile the youngest Queen's Scholar in history (or so they say) writes twice a week to his dearest father; and, when he wants some more food, to his darling mother.
We are also to say good-bye to Henley House. At the end of my first term at Westminster we moved, leaving the mineral collection, the remains of the toad, threepence, the gymnasium, and the goodwill of the school to Papa's successor. Papa (for he shall not make the great change too suddenly) had been uneasy about Kilburn for some years. The 'neighborhood' was 'going down.' Moreover, he was becoming convinced that there was no future for his sort of private school. The only privately owned school which could now succeed was the preparatory school for boys under fourteen.
For the last year or two he had been looking about for a suitable house in the country. He generally took me with him on these excursions. Wishing to be unhampered in his preliminary conversations and negotiations with the railway company, he would deposit me in the waiting room of some strange station in some strange part of London, and then leave me for, I suppose, a few minutes, but minutes which seemed like hours. The only unreasoning fear I can remember feeling as a child came over me on these occasions. I knew that Papa would no willfully abandon me; I was almost sure (but not quite) that he wouldn't forget about me; I had no certainty at all that he wouldn't have an accident, and be unable to return to me.
Papa found the house at Westgate-onSea. It was an old house and a longunlived-in house; it had seven acres of grounds, and the rent was £350 a year. When the day boys were gone, and the boarders over the age of fourteen discarded, Papa had ten boys left. Thanet was full of prosperous and fashionable schools, whose headmasters, if not, as often, Blues or Firsts, were at least Oxford or Cambridge. Papa (B.A. Lond.), Having nothing to guide him in the conduct of a preparatory school but his own sense and genius for teaching, took his ten boys to Streete Court, and made inquiries as to the best tradesmen, The best tradesmen, who had already made inquiries about him, gave him three years. In three years Streete Court would be empty again. . . .
XIV
In the summer holidays of 1893 I read Prescott's Conquest of Mexico, and learnt by heart a poem of William Allingham's. (Yes, that one.) This, I had discovered, was the holiday task for the Upper Remove at Westminster. Ken had spent his first term in the Upper Remove, therefore I should, so I reasoned; and I proposed to endear myself to my form master by learning a holiday task which made no official claim on me whatever. I discovered at once that voluntary work got you nowhere. Nobody asked me to recite, nobody wanted to share my knowledge of Mexico. But I was not discouraged. Nothing could discourage me until I had got on level terms with Ken.
Ken was in the form above me, the Under Fifth. The Upper Remove was the top form of the Lower School, so that, until I was out of it, I couldn't even share a mathematical set with him. I doubled to and fro among the classics; Ken marked time; and in January I joined him.
As far as work was concerned, I was now to spend my happiest term at Westminster. I was in the Upper School, and in the top mathematical set. For the first time in my life (perhaps because we were doing Martial, a much more amusing writer than Cæsar, if not such a good general) I really enjoyed Latin. Even in Greek I was adding happily to my knowledge of fountains. Possibly the weather was good too: I can't remember. But there was a sunny air about that form room in the spring of 1894.
The air seemed still sunnier at the end of the term when we both got removes. In those days the only report of his son's progress which came through to a parent was the Headmaster's brief summing up. Mine said, 'Keen, intelligent and improving fast,' and I don't see how anybody could say fairer than that. Ken's said, in effect, 'About time, too,' but said it in a nice sort of way. Father, who took our reports seriously, being himself a headmaster, had his happiest holiday. We bicycled gayly up and down the home counties.
I can't remember what ken's next report said, but I know it must have been worse than mine, because it always was. This was accepted by both of us as bearing no sort of relation to our respective labors or relaxations from labor. Ken's report in the summer of 1894 was definitely worse than mine, and mine said: 'Has done ill, showing little or no ambition, even in mathematics.' When he read this, Father turned his face to the wall, and abandoned hope. I, on the other hand, turned my face to thelighter side of life, and abandoned work.
For (I would point out) I was twelve. I was in the top mathematical set of the school; and in the term's examinations I had come out top of that set. Nobody could specialize in mathematics until he reached the Sixth, at which point he diverged into the Mathematical Sixth. At this time there were three boys in the Mathematical Sixth. With the exception of those three boys, ages seventeen to eighteen, I was top of the school in mathematics, at the age of twelve. And I was told that I had 'done ill.'
I can remember that report bursting into our happy summer holiday, and Mother's anxiety at sight of the envelope in case poor old Ken had got another one, and Ken's reassurance that his wouldn't be too bad, and my own certainty that mine would be so good that it would be good enough for the two of us . . . and then Father's stern, set face, as he began to read. I can remember being rather annoyed by mine; an annoyance which changed to bewildered indignation when I discovered that it was not, as I had assumed on a first reading, 'except in mathematics,' but 'even in mathematics.' It was useless to point out to Father that the report was written before the result of the examinations was known, and that the examinations proved that the report was ridiculously wrong. Headmasters' reports couldn't be wrong. If Dr. Rutherford said I had done ill, I had done ill.
Well, that was that. There seemed to be nothing left to work for. In my own subject I had beaten everybody I could beat; I was now permanently with Ken; and Father's happiness seemed to depend not on my own efforts, but on an entirely haphazard interpretation of them. I stopped working. It is clear to me now that I never was a mathematical genius, but just a clever little boy who could learn anything which an enthusiast taught him; a mixture of ambition and carelessness, who liked learning chiefly for the victories it brought him. There were neither enthusiasts nor victories in sight. Only Ken. Together we settled down happily to idleness. My 'education' had begun.
It went on. In my French set at this time I had my first experience of 'cheating.' To the average boy there are two kinds of cheating: that which gives you the advantage of another boy, and that which enables you to hold your own against a master. The first is 'not done'; the second may have to be done. The master in charge of this set had the longest and most beautiful pair of moustaches (one could only think of them as a pair) which I have ever seen. He was also, as I discovered later, one of the most delightful of men. But he overestimated the capacity of his form for absorbing French. At every lesson he would dictate twenty-four questions to which we had to write down the answers. Anybody who got less than twenty correct answers was 'sent up-School' — which meant that he had to work in the afternoon instead of playing games. To be sent up-School more than fifteen times in a term brought you in danger of a public ' handing' (with birch) by the Headmaster. For a Queen's Scholar to be sent up-School even once a term was considered disgraceful.
When we had written down our answers, we changed papers with the boy next to us, so that each boy was correcting somebody else's paper. This, which was supposed to prevent cheating, made cheating more certain, for one was now doing it with an easy conscience on another boy's behalf. We sat alphabetically, and I was next to a boy called Moon. Leonard Moon was almost then, and was to become, the hero of every Westminster boy. He was then just getting into the school elevens; he became a double Blue, made a century against the Australians, played cricket for Middlesex, played football for Corinthians and the South of England, was extraordinarily good-looking, and was, with it all, an extremely modest, charming person. Could I let this paragon, who was even worse at French than I, go up-School? Of course not. Could I, as a loyal Westminster, handicap the school by denying him his cricket and football practice? Unthinkable.
When his name was read out, I said 'Twenty-one' firmly. And when my own name was read out, and he said 'Twenty-two,' it was equally unthinkable that I should rise in my place and say, 'Sir, I suspect this charming boy on my left of uttering falsehoods. I doubt very much if I got more than seven answers right. I insist on a recount.' Instead I looked modestly down my nose. In a few weeks I had settled down happily to a life of deception.
There were various expenses each term which demanded ready money: College subscriptions, entrance fees for competitions, haircuts, journey money if we went out at the week-end, perhaps a wedding present for a master who was getting married, or a wreath for a Canon who was being buried. To meet these expenses Father was accustomed to advance us three or four pounds at the beginning of the term, for which we had to account to him afterwards, handing him back the balance. We soon got into the habit of regarding this as our own money. We put by a small balance to take home to him and spent the rest 'up-Sutts,'on the biscuits and sweets for which our neglected stomachs shrieked. The 'accounting' was child's play. Father couldn't know if a master had been married that term, and wouldn't know if a Canon, minor Canon, or What-not had died that term; nor could he be dogmatic about the subscription likely to be demanded from each boy on these glad or sad occasions. 'Wreaths 15/—, wedding presents 17/6' looked reasonable.
Ken called our system the doubleentry system, because we entered every expense twice, and he said that all accountants used it because it was a very good and well-tried system. Whether this was so or not, it served our purpose. Our most anxious moment was at one Easter, when Father suddenly demanded an account for five pounds which we had hoped he wouldn't be thinking about again. The trouble was that on this occasion we had no change left at all. Now it was extremely unlikely that, in giving us five pounds, he had estimated exactly to the last penny the sum which we should want; it was still more unlikely that, if he had underestimated it, we should not have applied to him for more. Obviously, then, we must show some small balance in his favor. Yet we had not one penny in our pockets.
Ken put the crisis by for the moment while he went out to look for his dog, who had gone off on some private business. He didn't find the dog, but he did find a shilling in the road. He spent a penny ha'penny, and nobody would grudge it to him, on a ginger beer, and came back triumphantly with the change. That night we presented Father with our account. There had been an exceptional mortality among the higher clergy of the Abbey (it bad been a nasty cold winter) and a rather surprising outburst of matrimony in an unpromisinglooking staff (but it had been a very tender spring), and, what with one thing and another, there was a balance this term of no more than tenpence ha'penny. 'Have you got it, Alan?' I had. We handed it over.
XV
There were no baths in College; it was enough that it was built by Christopher Wren. One cannot have everything; probably there are no baths in St. Paul's Cathedral. There was no hot water in College; but in every cubicle (or 'house,' as it was called) there was a shallow tin bath, in which one could make cold splashing noises every morning. These noises were about all that Juniors did towards keeping clean. After a muddy game of football in the afternoon, one had a quarter of an hour in which to get the mud off with cold water and change back into a stiff white shirt, Eton collar, and white bow tie. If it was one's turn to shout 'Rutherford's coming' one had five minutes less. It can be imagined how white and well-tied the ties were.
On the rare occasions when Ken and I went out for the week-end, our kind hostess (forewarned by Mother) led us straight to the bathroom, and left us there to soak. We soaked: more out of kindness to her, and in return for the enormous meals we proposed to eat, than from any personal itch for it. Small boys can assimilate comfortably quite a lot of dirt. Luckily, when we were bigger and more ready for it, hot water had reached College. There were still no baths, but there was a divinely hot (if you wanted it hot, and cold if you wanted it cold) spray-and-shower. Today, so quickly do our old schools move with the times, there are real baths in College. The argument that Warren Hastings did without one (and look at him) is no longer valid.
It will be seen that life in College was hard, but it was not unhealthy. In my seven years there I was never once 'out of school' for illness. On the whole we were as happy as one could expect to be at school. Happiness at school is relative. A boy is happier at his public school than he was at his private school, or happier this term than last. Only at one period was I positively happy, waking up in the morning and saying 'Hooray, another day beginning!' I must have been a Third Election by then, with no College cares and apprehensions; I must have been in the Mathematical Sixth, and free to work or slack as I chose; and I was, as I remember, just beginning to find myself at football; so that, in fact, I was waking up and saying 'Hooray, I'm going to play football this afternoon!' For a Third Election, keen on games, untroubled by work, with a little money (his own or his father's) in his pocket, College was as good a home from home as could be found.
As a Third Election I was certainly untroubled by work. My decision at the age of twelve not to be Senior Wrangler was to save me a great deal of anxiety, for Westminster in those days lived only for the Classics. No ardent mathematician could have breathed happily in that atmosphere. The young Newton sat in the corner of a form room whose natural inhabitants were wrestling with factors or the first book of Euclid, and only when the clamor of these legitimists had been silenced for a moment by the awful shape of an isosceles triangle on the blackboard was the master free to stroll across to the rebel in the corner and say, 'Well, Newton, how are you getting on?'
One of the pleasant privileges of Westminster, dating, as most of them did, from an earlier Queen Elizabeth, was the disposal to deserving scholars of Maundy money. A complete set of Maundy money consists of a silver penny, a silver twopenny piece, a silver threepenny piece, and a silver fourpenny piece. These were distributed, a coin at a time, to the boys who had come out top of their forms or sets over a certain period. The correct marking of our mathematical set, in our last year there, presented difficulties. If it were the Algebra hour, Ken and I, sitting together, might be doing Indeterminate Equations, the boy next to us the Theory of Probability, and half a dozen others might be no further on than the Binomial Theorem. Moreover, some of us might be spending the hour on Hall and Knight's exposition of the theory, and the others, having already studied it, might now be solving problems for themselves. Nevertheless, at the end of the hour each boy would be asked for the record of his work, so that it could be entered up in the mark book. Half a dozen boys doing problems on the Binomial Theorem might be distinguished by the number of problems which each had solved, but it was not easy to see how 'Six, sir' from one of these boys could be compared with 'Two and book work, sir' from Ken or me. I didn't complain of this system of marking, because, whatever the master's method of reducing us to a common denominator, I always came out top; but it didn't seem fair to Ken, who was doing the same work as I and the same amount of it. So, for a term, we arranged that he should win the Maundy money. When I said, 'Two and book work,' he said, 'Three and book work'; when I said, 'Six,' he said, 'Seven.' It was no good; I continued to come out top. As soon as I had collected the complete set of Maundy money, I made a point of asking for threepenny bits. These, being just like ordinary threepenny bits, could be shared by us up-Sutts.
At the end of my third year we had reached the fringe of the Sixth, and were ready to become whole-time mathematicians. We said good-bye to Latin, French, and Greek. With the English language we had never had any official dealings, and the only History we had learnt was the history of Greece and Rome. We now said farewell to Alcibiades, and the mother of the Gracchi. We were in the Mathematical Sixth, and almost literally our own masters. I was fourteen.
XVI
Ken, however, remained the writer of the family.
It is time that something was said about this business of writing. When I read other people's autobiographies, and learn that Miss Sylvia Marchpane had been scribbling since she was six, and had written half a dozen novels, mostly in exercise books, before she left school; when I read that the thoughts of Mr. John Merryweather were turned to the stage by the present of a toy theatre on his fourth birthday, and that before he left school he had written half a dozen plays, mostly on the backs of envelopes — then it is brought home to me that, whatever other sort of writer I am, I am not (alas!) a 'born writer.' It is comforting, but not conclusively so, to remember that probably Shakespeare wasn't either.
We did no English at Westminster. In my seven years there I never wrote so much as one essay for authority. There was a Literary Society in College to which I was admitted in my sixth year. It read the plays of Shakespeare on Friday evenings in the company of the Master of the Queen's Scholars and his wife. Owing to the presence of Mrs. Raynor (who must have known much more about these things than we did), it was the custom of each reader to omit the more outspoken passages and elide the grosser words, a practice somewhat embarrassing, since the housemaster was following the text in his book to see what one did elide. Well, not following it for that purpose, of course, but sufficiently up with the field to wonder, at some surprising hiatus, whether Shakespeare could possibly have meant what Jenkins apparently thought he did. Othello offered the most difficult problem to our chivalry, and I doubt if we ever quite deceived Mrs. Raynor as to what was going on.
My other official contact with the dramatic world was through the medium of the Latin Play. It is unlikely that a performance by schoolboys of Terence's Adelphi or Andria, from whichever side of the footlights seen, is going to give anybody a passion for the theatre. It certainly aroused no passion in me. I have described my first appearance on the stage. My second was in the topical Epilogue to the Latin Play. One of the affairs current in 1893 was an attempt by some French explorer to teach equatorial monkeys the French language. Ken and I represented two backward equatorial monkeys who had got no further on than small French noises. This could not properly be called a speaking part. The following year I came on (without Ken) as a paper boy, calling 'Omnes victores.' This part demanded the smallness of stature which I could provide rather than the histrionic ability which I could not.
I then left the stage until 1899, when I got my first, and only, part in the Play itself. I was Geta, a slave. I rushed down to the footlights, pushing past the old gentleman who was to astonish me so much by his presence when I had finished soliloquizing, and burst out with the unforgettable words (for I am still unable to forget them): 'Nunc illud est, cum si omnia omnes sua consilia conferant, atque huic malo salutem quaerant, auxili nil adferant.' I went on in this way for quite a time, pacing up and down in front of the footlights as if hungry and keeping my eyes firmly on the audience so as to build up to my start of surprise when it was time to see the old gentleman behind me; and the old gentleman, in my intervals for breath, called attention to his hiding place in the middle of the stage by interpolating 'Hem!' and 'Heus!' until the great moment arrived. At last, with the Latin equivalent for 'Well, I suppose I had better be getting back,' I turned round. ... It was what is so well called a 'dramatic' moment. 'Henry!' I cried. 'You here?' No, this was Latin; his name may have been Sosia or Micio, and I was only a slave at that — I probably said, 'Hem, perii!' meaning roughly 'We're sunk!' It is odd that I remember my entrance speech so clearly, but forget the details of the big scene; is this, I wonder, a common experience among actors? Well, there we were. While I stood by exhibiting horror, Micio (or Demea) indicated to the audience that, having accidentally overheard my private thoughts, he now had enough new material to keep the next act going. He walked off with dignity, and I followed him. I don't think I came on again. There was no reason why I should. I had made the play.
There was nothing in all this to arouse one's dramatic instincts; nor were our contacts with the English theatre numerous enough to give its glamour a firm setting. The first play I saw was an Adelphi melodrama (William Terriss and Jessie Milward) called Boys Together. Our very own Dr. Morton was putting up with us for the week-end, and nobody could do it so understandingly as he. His habit was to tell us the times of meals, to call attention to the bathroom, and then to leave us entirely to ourselves in a room at the top of the house well provided with books. On this occasion it was suggested that we should also join the family in a visit to the theatre. We had to confess that, at the ages of sixteen and fifteen, we had never been to a theatre. Dr. Morton was surprised and doubtful. Would our father mind — it was a quite nice play? We were sure he wouldn't mind. But, writing home on Sunday to break the news, Ken made it perfectly clear that though we had been extremely excited by this play it had left no permanent mark upon our minds. We were unsullied.
I went to the theatre three more times while I was at Westminster. I saw Florodora, The Greek Slave (with Marie Tempest and Letty Lind), and The Rose of Persia. To the first two I was taken; to the last I went with another boy on a wet Wednesday afternoon. To avoid misunderstanding we had asked for leave to go to an illustrated lecture, at the Polytechnic Institute. When we got back from The Rose of Persia, our housemaster asked us what the lecture was about. We told him that it was called (and it seems to me a very good title for a lecture) 'Our Navy To-day and Every Day.' Actually it was just called 'Our Navy,' but the advertisement in the papers had misled us.
No compulsory prose was extracted from us at school, but an annual excursion into verse was demanded from Under Elections. On the last Saturday of the summer term there was an entertainment (for Upper Elections) known as 'D-clams' — I write it thus to ensure the correct pronunciation. This took the form of a recitation of declamatory verse on the leaving Seniors by those who had suffered under them for the last year. Lolling repletely at tables covered with the fruits (and fruit drinks) of the season, the Upper Elections take their ease on the floor of Seniors Room; high up beneath the ceiling, on a specially constructed rostrum (table on table, chair on chair), stands a trembling Junior. In his left hand is a large candle, or tolly, in his right a packet of verses. There is no other light in the room. Ready to the hand of every boy beneath him is a plate of small, hard gingernuts.
To a Junior with a genius for invective this would seem to offer the opportunity for revenge for which he had been waiting all the year; but actually it turned out to be a better opportunity for the Senior with a genius for throwing gingernuts. After one's first experience of declamming a monitor more popular with his contemporaries than one had supposed, one realized that authorship had no further perils to offer. Professional critics might throw mud, amateur critics might throw eggs, but nobody would throw gingernuts again. It may have been this which decided me, subconsciously, to be an author.
D-clams have now been abolished. Somebody fell off the rostrum (and I wouldn't blame him), or had his eye put out with a gingernut, or set light to himself with the candle — I did hear, but have forgotten. Mothers will breathe more freely, and fathers will say that the world is getting soft. But I doubt if satiric poetry has suffered. The standards were the standards of scholarship Latin verse. Scansion was almost enough.
Meanwhile it was time to find a real profession for Ken. It was now clear to Father that he would get no sort of scholarship at the University, and, more importantly, it was clear to Ken that in his last year at Westminster he would not be a monitor. This was too great a strain even on his humility. He would be the senior boy in College, in his seventh year, and still without authority. It was time he left.
But what to do? He had no ideas, no ambitions, and little more than average public-school qualifications. Barry was articled to a solicitor, and would be admitted next year. It took four years to become a solicitor; four long years in which you need not wonder what you were going to be, four long years before you had need to prove yourself. We were neither of us go-getters; we had discovered a talent for idleness; but I had a sort of jealous obstinacy, heritage of that childish 'I can do it' spirit, which he lacked. To him the four years' respite was attractive. Since he didn't mind what he was, he would be — what, was it ? — a solicitor.
XVII
Writing light verse in collaboration is easier than one would think. I don't mean by 'easy' what our fellow Westminster, Cowper, meant when he boasted of the ease with which he wrote John Gilpin. To Cowper, who knew nothing about it, light verse was merely verse which was not serious, and which demanded, therefore, no application. What I mean is that light verse offers more scope for collaboration than at first thought seems possible. For a set of light verses, like a scene of stage dialogue, is never finished. One can go on and on and on, searching for the better word, the more natural phrase. There comes a time when one is in danger of losing all sense of values, and then one's collaborator steps in suddenly with what one sees at once is the perfect word.
Naturally I cannot remember now the details of all our collaborations, nor say which of any poem was Ken's inspiration or my last word, but I can give two instances of the way in which we supplemented each other. Even if they have no technical interest for the reader, they will show the sort of thing which we were writing.
The first is from a contribution to the Limpsfield uncle's school magazine. It began like this: —
You ask for a poem, my ownest own editor —
Don't be alarmed at the epithet, pray:
It occurs in Lord Tennyson's Maud — have you read it ? — a
Poem of merit authorities say.
Shall I write you a parody, smart and satirical,
After the manner of Punch and the rest —
Or something in dialect, pretty and lyrical,
Safe to remind you of Burns at his best?
Perhaps you would fancy an 'Ode to an Eiderduck'
Telling his praises with never a pause:
How he was born a duck, lived — yes, and died a duck,
Hampered by Nature's inscrutable laws.
Or a rapturous ode on the worth of some Lycidas —
Blenkinsop Brown he was called when alive,
And reckoned as likely as not an explicit ass:
Trivial facts not allowed to survive.
And so on. I was spending some of the holidays with Ken at Weymouth and we wrote this literally together; not, as more usually, by correspondence. The general idea, of course, was old and obvious. As I remember, Ken was responsible for the initiation of the first and fourth verses, and I for the other two, but we worked them all out together. It is the third verse to which I invite your attention.
In the first 'final' version — as we thought a few days before it was finished — the last two lines were: —
How he was born a duck, lived a duck, died a duck —
Fettered by Nature's miraculous laws.
I am still uncertain whether we improved the first of these lines, but I know that we argued about it for hours. There is a charming monotony about this earlier version, which echoes the monotony of a life from which no duck can escape; but I like the break in the rhythm of the other ('How he was born a duck, lived — yes, and died a duck') and I like the hint of astonishment that even in death he was not divided from himself. I should say, though I cannot certainly remember, that Ken preferred the first, version and I the second; modest Ken standing aside and letting the tragedy reveal itself, the more egotistic Alan intruding the writer's personality in comment on that tragedy. The comment had to come, in any case, in the fourth line: —
Fettered by Nature's miraculous laws.
We thought this was very funny and ironic, until the more scholarly Ken pointed out that the one thing which Nature could not be was miraculous; it was a contradiction in terms. I agreed reluctantly, feeling that I ought to have seen this for myself, feeling it still more strongly when he suggested the perfect word 'inscrutable.' Now it was my turn to assert myself. I said that we ought to improve 'fettered.' If you were fettered, you were without hope; you knew you couldn't escape, and you threw your hand in. It was much funnier to think of the duck continually trying to be a skylark, and continually being prevented, but always hoping. Some word like 'thwarted,'or 'obstructed' . . . or — Got it! Hampered. 'Hampered by Nature's inscrutable laws' — we said it over and over to ourselves, loving it.
My other example is from a set of verses which we wrote in the Granta when I was at Cambridge. They described (in, as it happens, the same metre) the proposal of a cosmopolitan young gentleman to his love.
He called her in Latin) his something in -issima,
Hinted (in Greek) she was one of the best,
Asked her politely in Spanish to kiss him, a
Scandalous, scandalous thing to suggest.
And more in that strain. The poem was Ken's idea, and he opened it with this verse: —
An account of one Jones and the very last visit he Paid to the girl he first met at a dance.
Now in languages Jones had a rare catholicity:
Insular prejudice eyed him askance.
I altered the last line to 'Jones had two Spanish-American aunts.' A consideration of the two versions gives the clue to the separate qualities which each brought to the collaboration.
On January 18, I was eighteen. Ken sent me a pocketbook, and (since we were in that vein) a charming set of laudatory verses. I wish I could print them here, as a tribute not to myself but to him. Like many other things which I wish that I had kept, they are gone, even from my memory. I went back to school almost, for the first time, happily.
We offered our services to Punch first, but Punch was unappreciative; so we turned to the school magazine, the Eizabethan. Over the initials A.K.M. we contributed verses and parodies. It was lucky for us that at this time an old Westminster of whose poetry we had no opinion was sending up 'serious' verse to the editor. Four lines of an ode which he wrote on the death of a distinguished contemporary so burned themselves into the memory that after one amazed reading we could quote them to each other ever afterwards. Even now . . . yes . . .
He than I was somewhat older, and no common tastes we had,
He was good at cricket, football, I was but a pensive lad.
He would sally forth to Vincent Square attired in flannels cool,
I would spend my leisure moments in the cloisters as a rule.
One began to wonder which of them was writing an ode to the other. If only Tennyson could have put as much of himself into the Wellington ode: —
He would sally forth to Water-loo attired in spur and boot,
I remained at home, Euterpe's most industrious recruit.
He would interlard his speech with military ' Blast' and 'Damn' —
I would spend my leisure moments writing In Memoriam.
We had great fun with this poet in the Elizabethan. The Captain of the school was ex officio editor, and since we were both in College, and I was, as it were, his first lieutenant, I could make sure that all A. K.M.'s contributions were published. Indeed, I could even persuade him to publish some rival's ridiculous doggerel in one number in order that we could parody it in the next.
All this was fun, but it never occurred to me that it might be a lifetime's occupation. I was going to be I was not sure what, but first I was going to Oxford or Cambridge, I was not sure which. Oxford looked like being more suited to my means, and (I was told) would suit better my particular mathematical talent, which, as far as it existed, was for 'pure,' not 'applied,'mathematics. As against this I had always called myself Cambridge from childhood, and, having been to Cambridge for that scholarship, had got to thinking of myself as living there happily. Which should it be?
Then one day a copy of the Granta came to Westminster. The Granta used to call itself the Cambridge Punch, until it got the idea of calling Punch the London Granta. R. C. Lehmann had founded it, and all the Cambridge humorists, Barry Pain, E. F. Benson, F. Anstey, Owen Seaman, had written for it. My friend the Captain and I stood looking at this copy of the Granta, and suddenly be said, 'You ought to go to Cambridge and edit that.' So I said, quite firmly, 'I will.' It has an heroic sound, but, to anybody who has said 'I can do it' at the age of two, saying 'I will' at the age of eighteen is easy.
So it was to be Cambridge. I didn't tell Father why. His assumption was that I was going to a University in order to get a First . Having got a First, I was then going to come out top in the Civil Service examination, and turn (gradually) into one of those comparatively unrewarded but nearly always knighted gentlemen who are 'the real rulers of England.' He would have loved to think that I was going to follow him at Streete Court; but I was still deceiving him into thinking that I was too good for a schoolmaster.
It was to be Cambridge, then, because I had set my heart on being Senior Wrangler, because the mathematical standards were higher there, because one could work there with less distraction. Cambridge — if Father could afford it.
He could. Streete Court had survived those first three years and was now flourishing.
(To be continued)
With each twelve months of the Atlantic
THREE CHEAT HOOKS OF THE YEAR