by
AMONG foreign correspondents. Pierre Van Paassen has had a unique career, and it is therefore hardly surprising that this remarkable book of his should be so hard to classify or even to compare satisfactorily with the books of the others who beat him into print.
His job was different, for one thing. When he began reporting in foreign parts in 1924, it was on roving assignment. From its new man in Paris, already author of a successful syndicated column, the Evening World wanted marginal stories 'of background, milieu, and above all "human interest"' to complement the dispatches sent by its regular correspondents; it wanted, moreover, the stuffing for a daily column called 'World's Window.' 'This kind of material,'the author confides to his readers, 'is known in Europe as Kaffeeklatsch.'
It was almost exclusively in quest of Kaffeeklatsch that Mr. Van Paassen roved, for the World until it ended, and later for the Star in Toronto and other journals. And it is clear that his paper's strange vice, this lusting after 'human interest,'— an article so elusive in the great metropolis in those years that it had to be imported, — was matched by his own appetite for it.
Mr. Van Paassen had his eyes towards the sun in these years and came close to developing a split personality through having to practise journalism on the Northcliffe formula of 'sex, murder, and the flag,' forced to cover love marathons in the Bois de Boulogne instead of justice in the mines.
The record of Mr. Van Paassen's roving (he was the Rover and not Rover Boy, as some of the others have been called) makes a fat book with lush and durable reading, so much so that many of his contemporaries, and their readers too perhaps, may wonder whether they have ever been anywhere or seen anything. There are some yarns of cruelty on bare flesh that rival the best in Rosita Forbes. There is a fascinating conversation with Lyautey Africanus that reflects credit on both interviewer and interviewee, and one where the Grand Mufti of Jerusalem comes out very badly. The telling is gusty and lusty and cleanest when it has to do with things actually happening, as in Abyssinia and Spain. There are passages both purple and raw. Compared with Mr. Van Paassen, his distinguished compatriot, Mr. Van Gogh, was a painter in pastels.
Some may find it curious that the Kaffeeklatsch specialist of the Evening World makes only casual reference to one William Bolitho, old master of them all and incidentally colleague on the Morning World in those years. He was the progenitor in the school of the bizarre, the macabre, and the irrelevant, and also the only correspondent who ever managed successfully to mate journalism to belles-lettres. Mr. Van Paassen shares his taste for these things, and his taste, if not his mastery, for the purple passage. The fastidious proprietor of the column in the Morning World would never have had the chunks of human flesh that the Gurkhas carried both coagulated and fly-infested. And there would not have been corpulent merchants from the city licking their fiery lips in lecherous anticipation in Djema-el-Fna, 'Where Dead Men Pay the Bill.'
The 'color stuff' is better than the rest. After so many years of specialization it is natural that Mr. Van Paassen should find himself irked by the servitudes of conventional corresponding. There are moments in Days of Our Years when one even suspects him of the most unorthodox practice of pulling legs, as in the revelation (' It can now be revealed ') that in 1934 one Hitler flew to Venice for two secret hours with Il Duce and proposed simply the sudden destruction of Paris from the air. (They were in Stia from June 14 to June 16; see all the papers.) Il Duce tipped off the French, and Laval, in gratitude, gave him the green light on Ethiopia. Mr. Van Paassen, Mr. Van Paassen, you've got your fingers crossed! You too know that it wasn't a secret trip. The Führer flew down and stayed for several days, and what they talked about was — .something else. Now of course, on yarns like the one — and a very good one it is — about 'Fido the phantom poodle' who turned out on expert diagnosis by the priest, to be nothing more or less than a visiting poltergeist, you don't have to cross your fingers.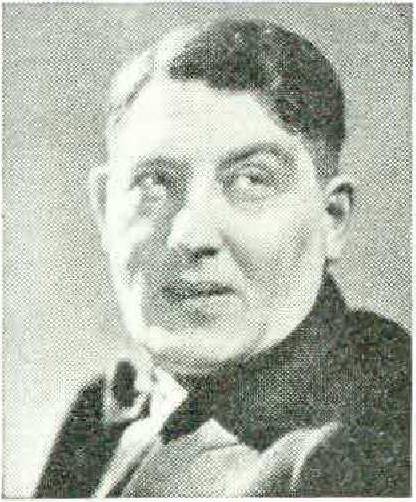 On the Spanish tragedy Mr. Van Paassen writes convincingly and well. And here he shows how, jurists to the contrary, your opinions can be better than your facts. His facts on the Spanish War, while essentially true, leave much to be desired. It is not correct to say that all the women and children in the Alcazar were snatched as hostages by the Insurgents and later shot. And as for the masses he saw in the Loyalist front lines in Guadarrama and Toledo in the fall of 1936, they were not visible to other eyes, eyes which never saw a poltergeist either.
It is a lurid chronicle, and the note of ghastly optimism on which it closes is in harmony. This may well be the book to end all books by foreign correspondents — or to open the field to E. Phillips Oppenheim.
JAY ALLEN