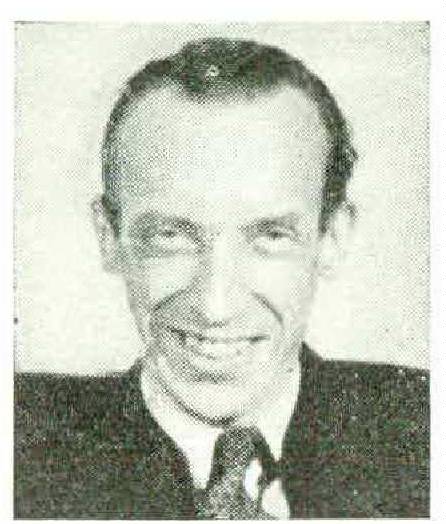 ' NATIONALISM,'says Raoul de Roussy de Sales (p. 295), 'is the strongest single motive which inspires the action of modern men. For the moment it is more powerful than any other idea or even than any religion. There seems to be an increasing desire on the part of all people to assert more strongly what makes them different and even antagonistic to one another.' From this premise Mr. de Sales proceeds to find an answer to that most pertinent question, 'What, makes an American?'
A French father and an American mother make Mr. de Sales equally at home in the two democracies, and his contributions to the Atlantic, the Revue de Paris, and the Europe Nouvelle are evidence of his bilingual ability. For the past seven years he has resided almost continuously in the United States as correspondent for Paris-soir and Parismidi, in whose columns he appears under the name of Jacques Fransalès. He is also the diplomatic correspondent of the Havas Agency in America. In 1936 he received the Strassburger Award for writings 'which have served the interests of Franeo-Ameriean friendship.' He is Chevalier of the Legion of Honor.
'In time it dawned upon us all that, if Helen Keller was one of the wonders of the world, the woman who had taught her must be at least as extraordinary.' This is Alexander Woollcott (p. 305) speaking, and he goes on to describe that unique New Englander, Annie Sullivan, and the famous friendship which for nearly half a century bound her to Helen Keller, The first of a series of 'In Memoriam' portraits which Mr.Woollcott is to contribute to the Atlantic, this essay has already been transcribed into Braille.
Never was it more imperative for men to lift, their thoughts above the surge of emotionalism, and at no time since 1914 has this been so difficult to do. With a farsightedness that one would expect of an eminent philosopher, Alfred North Whitehead (p. 309) confronts us with the calculable consequences should someone touch off the powder magazine of Europe. ' What is the justification of "isolation" on the part of a powerful nation when evil is turbulent in any part of the world?' Those words echo in the mind as we watch Professor Whitehead revolve the globe, emphasizing as he does the continuity and fragility with which civilization is bound together.
That the contagion of anti-Semitism has come to us across the water no American can doubt. To combat this form of hysteria we need more light and less heat, more facts, more candor, and more ridicule. In the January Atlantic an American wife expressed her honest Christian opinion of the Jewish character as she sees it in the man she loves — her husband. Her article, ' I Married a Jew,' evoked a nation-wide, response. Clearly there was the other side of the story still to tell — the man's story, the story of the Jew who had married into a Gentile family. A dozen readers volunteered as spokesmen, and from the number we selected the refreshing and necessarily Anonymous (p. 321) statement of a Western professor, the father of three children, whose affirmation, 'I Married a Gentile,'is a further tribute to the success of our mixed marriages.
The most romantic and in some respects the most tragic survivor of the Great War was T. E. Lawrence (p. 327). How he refused all honor after the disillusion of Versailles, how he continued to fight in Downing Street and Cairo for Arab independence, how he found solace in his friendship with Thomas Hardy and in his cottage at Clouds Hill, how Lawrence of Arabia became Private Shaw of the Royal Air Force, how he loved speed, flirted with death, and shunned responsibility — these are a few but by no means all of the mysteries set forth in the Letters which have been so admirably edited by David Garnett. An earlier selection of Lawrence Letters appeared in the Atlantic for February. The complete collection will be published in book form by Doubleday, Doran.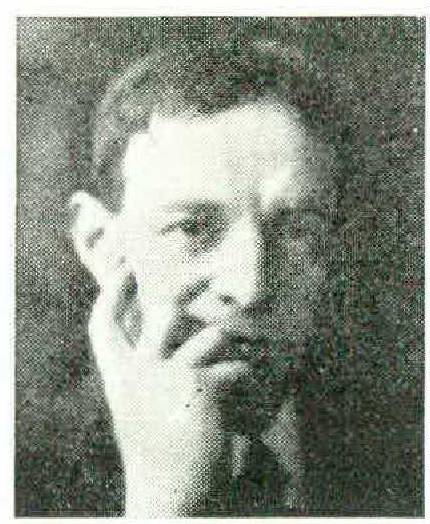 In the Empire State Walter D. Edmonds (p. 338) has staked off enough literary material to last him a lifetime. His novels and short stories have explored the Mohawk Valley at the time of the Revolution (Drums along the Mohawk), the Erie Canal (Rome Haul and Erie Water), and New York City at the time of 'that madman' President Jackson (Young Ames). In his novelette which began in the February Atlantic he tells of a honeymoon couple bound for Niagara in 1835.
The English-speaking world has long delighted in the poetry of Walter de la Mare (p. 351) and Laurence Binyon (p. 352). Dr. de la Mare (he received the honorary degree of Litt. D. from Cambridge University) published his Scenes of Childhood in 1902, and since then thirty volumes of poetry and prose have appeared under his signature. Editor, playwright, and for twenty years keeper of Oriental Prints in the British Museum, Laurence Binyon published his first volume, Lyric Poems, in 1894. As author and editor he has no less than sixty-seven volumes to his credit.
An educator and author who received his Ph.D. at Harvard, James L. Mursell (p. 353) is to-day Associate Professor of Education at Teachers College, Columbia. He speaks not captiously but with close knowledge of his subject when he says that 'our schools go through an elaborate, costly, and exasperating set of motions called teaching natural science, foreign languages, English and so forth. . . . In the grand struggle to get subject matter off the page and into the head, the schools are suffering a spectacular and most, disconcerting defeat.'
Howard Spring (p. 362), author of that popular novel, My Son, My Son! and literary critic of the Evening Standard, has lived and worked in England. Ireland, and Wales. His autobiography as he tells it in the Atlantic might be that of any keen-witted and self-made American. His father was an Irish gardener from Cork. The boy himself grew up on the Cardiff docks, was a wage earner in his thirteenth year, and picked up his education wherever books were available. This third installment of his delightful memoir will be of special interest to the fairly large fraction of our readers who are either teaching English or trying to write it.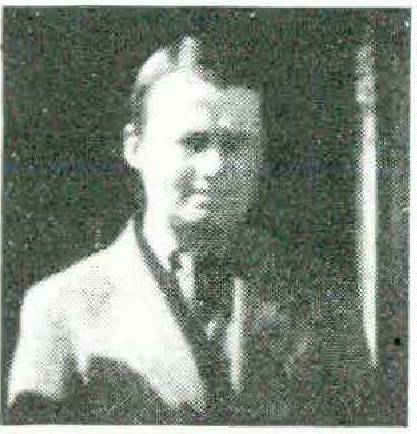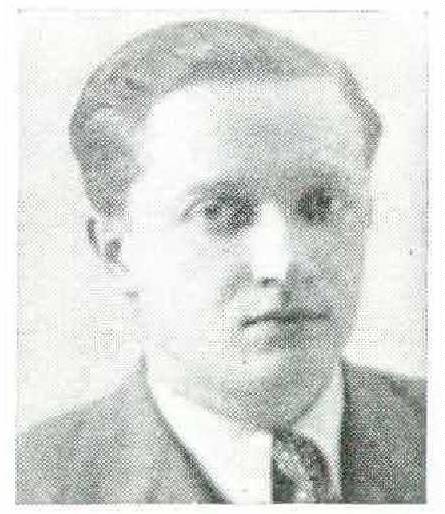 To be a good neighbor you must know more about your neighbor than the color of his skin and the size of his home. In these days of quick communication and accurate correspondence, it is unthinkable for Americans not to pay heed to the policy and philosophy of those neighbors like Japan, Mexico, and the Republics of the South.
A Quaker who graduated from Haverford College in 1917, William Henry Chamberlin (p. 371) was the Moscow correspondent for the Christian Science Monitor from 1922 to 1934, and during this interval he wrote those three standard volumes, Soviet Russia (1930), Russia's Iron Age (1934), and The Russian Revolution (1935). In 1935 he became the chief Far Eastern correspondent of the Monitor with headquarters in Tokyo. His new book, Japan Over Asia, is generally regarded as the fairest statement of the Japanese ' problem' that has appeared.
It has been disturbing to a good many observers to see Mexico take things into her own hands on her side of the fence, Resentment over the expropriations of the oil lands and the proposed agrarian reforms has made little allowance for the Mexican point of view. That point of view is firmly expressed by Professor Andrés Molina Enríquez (p. 378), who was imprisoned in 1911 for his advocacy of agrarian reforms, who wrote Article 27 of the Mexican Constitution of 1917, and who, for all his seventy-odd years, is an author and leader with extraordinary influence below the border.
A Frenchman who attended the Lima Conference editor-in-chief of the Havas Agency in America, Albert Grand (p. 385) speaks as a neutral who very evidently admires Secretary Hull.
Daughter of Owen D. Young and a welcome contributor to the Atlantic,Josephine Young Case (p. 390) published last year her first long narrative poem, At Midnight on the 31st of March.
In little over a decade H. E. Bates (p. 391) has established himself as one of the ablest young writers in England. Seven volumes of short stories have appeared under his signature, and of the number he has selected 'The Ox,' 'The Mill, 'Alexander,' and 'The kimono' as his special favorites.
Born in Budapest, Hungary, Aldo Misik (p. 402) was brought to this country in his seventh year. His introduction to the Melting Pot was none too happy, but as his horizon extended, and he came to know more of New England, his aspirations picked up. A hard worker ready for any job, he has tried for appointments to both West Point and Annapolis. One of twins, J. P. B. (p. 403) was horn in Philadelphia in 1914. In early childhood he began that long, painful struggle against life's worst handicap, ill health — a struggle from which he emerged with tempered steel. Mrs. Alice Spohn (p. 404) is a college graduate who has profiled by her experience in door-to-door salesmanship during the depression.
Wilson Follett (p. 411) is now at work on a Handbook of American Usage. Those who wish to send him ammunition or queries of their own should do so, care of the Atlantic Monthly.
Through the winter and spring of 1937—1938, Nora Waln (p. 413) resided in Dresden. There, with the kindly Saxon folk about her, she lived through those months so momentous in European history. The invasion of Austria, the partition of Czechoslovakia — such were the hitter realities which came as a climax to her four years in Germany. The final chapters of her book brought this note to her editor: 'I have striven for truth in a clear picture. This is Actionized non-fiction of necessity. To print an account of life in Germany which was straight non-fiction would not be possible to me. By trying to cover places and people, using no names and putting incidents in places other than where they actually Occurred, I hope to do less harm than otherwise. My only purpose in publishing is that I have a hope that this rending of the German veil will help us all out of this Nazi nightmare.'
National Housing
In accordance with parliamentary usage, Mr. Charles Stevenson, the author of 'Housing — A National Disgrace.' is given three minutes in which to rebut the charges of Mr. Nathan Straus, the author of 'Housing — A National Achievement' in the February issue.
In the December and January issues I presented a documented record to show that housing is inordinately expensive because of abuses perpetuated by organized labor. Rather than engage in reforms permitting mass production and efficiency, I charged that the government in its housing ventures has resorted to evasion, concealment, and misleading the taxpayers.
Had Mr. Nathan Straus, United States Housing Administration Administrator, desired to make a direct reply in the February Atlantic he might have described what has been done to prevent bid-rigging, strikes, and strong-arming which prevented PWA housers from obtaining economical construction. Instead, he turns aside the record of blackmail, terrorism, intimidation, and restriction copied from Congressional testimony, court actions, universityrecognized theses, building manuals, and the New York Times — turns it aside as 'real or alleged,' 'real or fancied,' and 'supposed.' He implies that USHA is free of labor abuses. Were it not for the New York Times account of January 12, one would not know that for the preceding twelve days Mr. Straus's first New York project had been at a costly standstill because carpenters had struck to force abandonment of factory-fabricated forms for cement so that they might construct them at added expanse. Except for Louisville newspapers it still would be a secret that local workers were sending affidavits to the Justice Department stating that no one could help prepare the site, in that city for the second Straus project unless he kicked in $10 down and $1.00 daily for twenty days to a union.
Why Mr. Straus refused to meet the issue in his articles, and why he refused to mention significant events which were happening even as he wrote, might be explained by Labor and the USHA Program (USHA mimeographed memorandum 28364H), in which USHA Labor Relations Director W. V. Price warns project managers that, since labor organizations lead the 'only one organized group . . . solidly and actively behind the housing program,' their 'failure to coöperate with organized labor . . . might result in withdrawal of labor support' with consequent damage to USHA. Labor, he stresses, is responsible for adoption of the program; managers 'should not underestimate labor's importance in the program.' Again, he stresses that in 'strongly organized cities . . . it will be desirable to hire only union members . . . at union rates.'
Mr. Straus seeks to discredit his own documented data which I used in evaluating his projects, simply by parading new figures which, owing to space limitations, must be treated in a limited discussion here. In answer to my criticism of his rent formulas, he says 'a truer view of the actual rents to be charged' lies in his Table II, which lists them as from $8-$10 monthly, for families with $450-$550 incomes, to $20-$22 for $1050-$1150 incomes.
Actually, a study of page 11 of Purposes, Powers and Functions of the USHA shows that the family of four must pay about $8.00 a month in additional fees to be included in published rents. Actually, there is available a staff report suppressed by USHA Deputy Administrator Leon H. Keyserling which discloses that the incomes of folk housed by USHA range as high as $2300, while the modal, median, and average incomes all are within $10 of $1250. I shall be glad to send notarized proof to anyone willing to pay for photostating costs.
As Parks Commissioner Robert Moses, realist of New York's public housing, states in an article, 'Housing and Recreation': 'When it comes to the field of government subsidized housing and slum clearance, we are in a twilight zone where sentiment and altruism have a tendency to elbow out economics and arithmetic. In this zone all sorts of devices are resorted to to show that standards of prudence still prevail and certainly the maximum of business sense should be applied because without it the whole problem is being surrendered to folly, extravagance and bankruptcy . . . and we should at least insist that all costs, direct and indirect, be honestly published . . . and not saddled on real estate or buried in false bookkeeping. . . . Further drastic reductions in cost through mass purchasing and construction and through coöperation of labor are absolutely essential if this program is to be saved from ultimate failure. . . .'
CHARLES STEVENSON
'I Married a Jew'
That the Atlantic, is doing its utmost to check the contagion of anti-Semitism in the United States is made evident by the publication of Dr. Alvin Johnson's ringing statement, 'Good Will to Men,' Robert Nathan's poem 'On the Jewish Exile,' Nora Waln's serial, 'Reaching for the Stars.'
The article 'I Married a Jew' was featured in the January Atlantic because of its direct bearing on this subject. The author felt it necessary to remain anonymous, but it is unfair to question her integrity on this account. Upwards of one hundred letters have been written in response to ' I Married a Jew,' and, coming as they do from Jew and Gentile alike, they testify to the healthiness of this discussion. We have space for only a few of the more interesting selections from this cross section of American opinion, but other comments will be found in the 'Atlantic Repartee' and in the next issues to come.
New York City
Dear Atlantic, —
The article 'I Married a Jew' represents a particularly vicious type of propaganda. It purports to portray the characteristics of Jews by one who is motivated by the best of intentions—one who is happily married to a Jew. It is doubly pernicious owing to the fact that the author is unknown, and therefore cannot be exposed as a Nazi propaganda agent - her identity all too apparent from the misrepresentations and misstatements embodied in the article. Its style is friendly and genial, but its venom is unmistakable. In view of the false statements contained therein, it is not a little surprising that a magazine of the Atlantic Monthly's calibre and standing would publish such an article, whose author hides behind the cloak of anonymity. Permit us to suggest that we consider such a proceeding decidedly un-American.
Statements to the effect that Jews are first Jews and then Americans, and that they stay only as long as all goes well, are deliberate and unprovoked fabrications Unsupported by the facts. The Jew who hankers to return to the land from which he emigrated is as scarce as hens' teeth. It is sad, but only too true, that Jews who come to America leave behind them nothing to inspire in them a yearning to return. How many Jews do you know who have left America to reside on foreign shores? We cannot name one. The author says that Jews must 'make up their minds whether they want to be primarily citizens of, say, France or England, or primarily citizens of Jewry.' Pray tell us what rights and privileges accrue to one who is a citizen of 'Jewry'? The idea is ludicrous. The truth of the matter is that Jews are among the most American of Americans, just as they are among the most English of Englishmen. Examine the statistics on the number of Jews who fought in the World War in the various armies, and then judge whether they are patriotic.
It is extremely regrettable that the Atlantic Monthly saw fit to publish such an unfair and biased dissertation on a subject which can he the root of much unjustifiable prejudice. The fact that the husband of the lady in question never read the New Testament does not warrant the conclusion that no Jews have ever read it. His alleged pride in his nonJewish appearance and surname should not be insinuated as a characteristic of Jews in general. It moves us to scorn, and then to pity.
These are just a few of the misrepresentations contained in the article in question, which we consider one of the most pernicious of its kind ever printed in a reputable periodical in this country during our era.
HONORABLE HENRY M. SIEGEL
JOSEPH SIEGEL
ISAAC SIEGEL
Chicago, Illinois
Dear Atlantic, —
American Jewry has reason to be grateful to the liberal section of the American press, which includes the Atlantic Monthly, that has so generously and disinterestedly taken up a discussion of anti-Semitism.
The most tragic aspect of the problem is the psychological effect of the animus on the Jews themselves. Being unable to find any reasonable explanations for it, they are half-inclined to accept the Gentile's rationalizations, and one may now hear the caution, in Jewish circles and press, to avoid accepting prominent positions, or in any other way becoming socially or economically conspicuous. In the literature of a certain charity drive are displayed pictures of boys' trade-school classes with the caption: 'Jewish boys are taught trades, not professions (sic!).' Jews have great need to learn the truth of anti-Semitism, if for no other reason than to have an inner conviction to sustain them. They can at least meet their fate with dignity.
Look for the causes of anti-Semitism in the Gentile's unconscious, and not in such rationalizations as that the Jew is not a farmer, as Alvin Johnson reiterates. Make a list of anti-Semitic accusations and you will find that they are mutually exclusive, and tend to neutralize each other - e.g., the Jew is a communist, radical, revolutionary, and the Jew is a conservative banker-capitalist; the Jew is mercenary and miserly, and the Jew is a spendthrift, ostentatiously splurging on Hollywood productions, etc.
Since the time that a section of the pagan world accepted Judaism as the result of high-pressure selling of Paul and his disciples they have harbored a sense of resentment and inferiority which they have largely repressed. The Bible repeatedly speaks of Jews as 'the chosen people.' There are not so many Jews in these precarious times who would not exchange that ancient epithet for a chance to mingle freely on terms of equality with their Gentile neighbors, but that phrase sticks in Christian craws. It is the Gentile who will not permit Jewish assimilation, and it is he who excludes the Jew from Certain schools, organizations, occupations. Consciously accepting the moral tenets which Judaism, now renamed Christianity, brought, the Gentile has also had to repress certain elements of self-esteem into his unconscious. This is a social pattern to which Gentile children are conditioned early. The resistance to and protest against Judaism or Christianity, only little disguised to pass the conscious censor, shows itself in the strictures against Jews, known as anti-Semitism; and when, because of economic stress, even the flimsy disguises break down as in Germany, a recrudescence of the ancient paganism becomes manifest.
J. W. KLAPMAN
Baltimore, Md.
Dear Atlantic, —
My particular purpose in writing this is to pay my tribute to the anonymous writer of the article entitled 'I Married a Jew.' That is, I think, one of the clearest, expositions of this very present question that I have ever been permitted to read. The absolute truthfulness of the premises are well within the know ledge of us all. There is that subtle, almost undefinable race difference that keeps the Jews apart.
We all know many individual Jews of the highest intellectual attainments, with whom it is a pleasure to converse on subjects of art, literature, and the like — in short, men of the same general interests. We meet them at frequent intervals and grow to know them well. But let us say that we are giving a dinner party or something of like intimate kind. Do we ask them? Conversely, do they ask us? Well, rarely. There are some notable exceptions, or have been, here in Baltimore — and to a greater degree in some of the Southern cities such as Charleston and Savannah. But, speaking generally again, such instances are rare at the best. Now if you know a man well, and are in the habit of gathering your friends about you, you quite naturally include him among them. The only reason you do not ask such a man is, first, that you do not like him, or else that, liking him, you fear that he would not be entirely comfortable with your other friends.
The latter reason is perhaps the more important one in many instances, and it is here that the writer of the above-named article appears to point a way out. Manifestly we must on both sides seek to eradicate this somewhat intangible difference, — but none the less important one, — or else the Jewish problem will be always with us. Of course this is easier to say than to do, but it would certainly appear to be essential to a solution of the matter.
WILLIAM H. HAYWARD
The Japanese Dictator.
New Bedford, Massachusetts
Dear Atlantic, —
I should like to add one more stanza to 'Triumvirate,' by Florence Converse.
There once was a Japanese Dictator,
Descended straight from the Creator,
Who said, ''T would be nice
To have more fields of rice;
There's China - I'll just go and take her.'
MARY W. WALKER