'THE Lawrence legend is only beginning. It is difficult to see yet how far it will reach. But I think it will expand in a way which to-day it is almost impossible to believe. I am rating it rather low if I say that I think he will be the best-remembered man of this century
—of any nation. To be remembered, when the civilization in which you lived has vanished, to be the Flesh made Word, a man must be both extraordinary and ordinary: a summing (not an average, I mean a summing) of a wide and everlasting area of humanity.' So wrote Richard Hughes, the novelist, when he had finished his reading of the Lawrence Letters.
How sizable T. E. Lawrence (p. 147) will appear a century from now is a matter of conjecture. We his contemporaries know of him first as a young and ardent archæologist, in Syria; we follow his war record in The Seven Pillars of Wisdom, surely the most notable piece of literature to emerge from the war years; and now we see the pattern of his life as it was revealed to his friends and family in the Letters— letters brilliant, warmhearted, and unbridled. A further selection dealing with Lawrence's seclusion after the Conference of Versailles will appear in the March issue of the Atlantic.
' People are permitted to love one another, encouraged in it by society, sanctioned by the law, inspired by the examples of their parents and friends. Yet, with all this impetus in the direction of mutual affection, why is divorce so frequent, and contented marriage so rare? W hat, in short, is behind the war between the sexes which permeates our society? Instead of being aided toward a better integration, it would seem as if the association of the sexes stimulated a mutual aggressiveness and that men and women often aid and abet one another in self-destructiveness, instead of greater creativeness.'
So Dr. Karl A. Menninger (p. 158) begins his diagnosis of the most chronic disease of modern society. Or. Menninger is head of the Menninger Clinic of Psychiatry and Neurology and author of those two widely read books, The Human Mind and Man against Himself.
Stephen Vincent Benét (p. 169) has written the most popular long poem of our time, John Brown's Body (the Pulitzer Prize for Poetry , 1928), and short stories whose delightful American blend is best seen in 'The Devil and Daniel Webster.'
After nearly a year's seclusion on an island in Vermont, Alexander Woollcott (p. 175) is once more in circulation. He has been writing, and Atlantic readers will be delighted to know that the magazine is to have a lion's share of the lion. In this issue there appears the first of a series of Woollcott portraits — of persons, places, and poodles — portraits such as made While Rome Burns, in 1934, the best antidote for a troublesome time.
'There are more than a million empty desks in the elementary schools of America this year. ... If present trends in population continue, by 1960 there will be 10,000,000 empty desks in schools and colleges. But by 1960 the army of people over sixty-five will be 8,000,000 greater than it was in 1930. Consider what this means in terms of armchairs, ear trumpets, spectacles, house lots in St. Petersburg, doctors' services, old-age pensions.' With this challenge, backed up by statistics, Stuart chase (p.183), that lively student of the U. S. A., presents his latest analysis of what our declining birth rate means in terms of the future.
Even a hundred years ago newlyweds went to Niagara Falls. They went by the Erie Canal, and the journey took four days by the fast boats. In his novelette which will run through three issues, Walter D. Edmonds (p. 193) tells of a honeymoon spent on a canal boat in the summer of 1835, and of what happened as the Western Lion raced — at four miles an hour — through the flood meadows, past the canal taverns, the slumbering villages, and the great combines.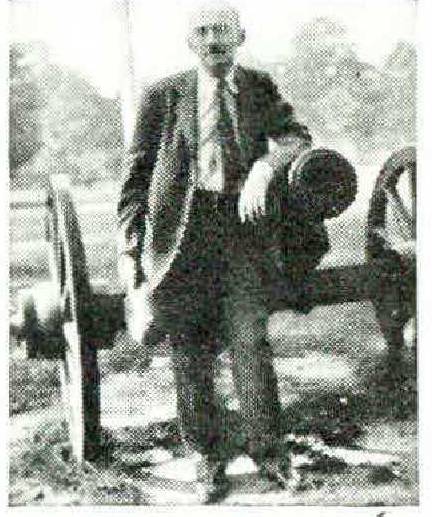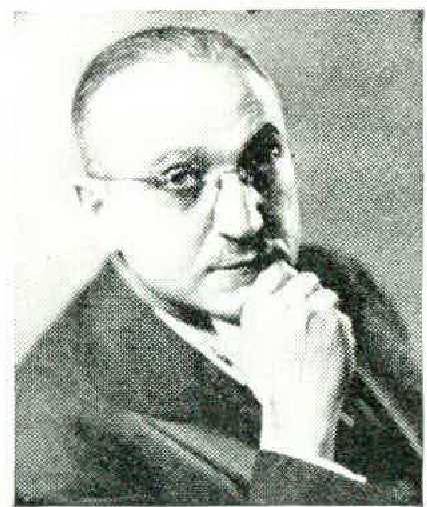 Administrator of the United States Housing Authority, Nathan Straus (p. 204) rises to answer the charges contained in the two articles on Housing and Labor which Charles Stevenson contributed to the December and January issues of the Atlantic. A graduate of Princeton, Mr. Straus was editor and publisher of Puck and then assistant editor of the New York Globe. From 1921 to 1926 he was a member of the New York Senate, and thereafter he began to devote his energies and interests to the housing problem. He is the ex-president of Nathan Straus-Duparquet, Inc., the Hillside Housing Corporation. In 1935 he made a European survey as special housing commissioner for the City of New York.
Howard Spring (p. 211), author of that large-scale English novel, My Son, My Son, is one of the best -respected critics in the British Isles. Son of a penniless Welsh gardener, he found his education on the Cardiff docks, in the office and the chapel of Plymouth Brethren, in a butcher shop and night school — a curriculum straight from Dickens.
David L. Cohn (p. 219) was born in Greenville, Mississippi. The world, particularly the South, is his oyster. And he is on familiar ground in New Orleans and Chapel Hill quite as much as on the coast and along the Delta, To a refugee he addresses a letter as refreshing as a mint julep.
A member of the Queensborough Planning Commission who was formerly on the staff ol the
Brooklyn Eagle, Cleveland Rodgers (p. 225) has a hearty respect for Robert Moses, the man who has spent the public's money with more benefit to democracy than any other State Commissioner on record.
Have American Negroes lost pride in themselves? Kimbal Goffman (p. 235) thinks so, and she has very definite ideas of what her race must do to overcome their feeling of inferiority. Now in her thirty-fourth year, Mrs. Goffman is a correspondent for Negro periodicals, and, as the manager of a placement bureau, has helped a good many Negroes to adjust themselves to life.
An investment banker, Fairman R. Dick (p. 242) is chairman of the Committee on Research of the Transportation Association of America. He speaks — knowledgeably if not optimistically — for the many who believe that, for the good of the country, our railroads must be self-reliant and dependable.
Edward A. Richards (p. 247) took his A. B. at Amherst, where he was a pupil of Robert Frost, and his Ph. D. at Columbia. He serves to-day as an educational director for the Industrial Training Corporation in Chicago, and in the still hours he has found time to complete the volume of verse which is to be published this spring at the King's Crown Press.
An Atlantic Prize Winner, the author of I Am the Fox, Winifred Van Etten (p. 248) sends us from her home in Iowa the virile story of a little man, his big wife, and his bigger bull.
The stories and lyrics of Walter de la Mare
(p. 254) have woven a delightful web of imagery for parents and children alike. In this hour of his reputation few remember that for eighteen years he worked as office clerk, from which chore he was rescued by the somewhat belated discovery of Peacock Pie and Memoirs of a Midget. Then readers knew what they had been missing.
If the Atlantic evidence is trustworthy, most of those now Under Thirty are thinking first and last about a job. This preoccupation with one 's occupation has greatly impressed Per Sorensen (p. 255), a Dane now taking advanced studies in engineering at Harvard. Ruth Willard (p. 256), on the other hand, speaks for the Antioch experiment, and for those educators who try to fit square pegs into square holes.
In his pungent New England manner Wilson Follett (p. 263) is accurately defining our modern American use of t the English language. Certain grammarians have been heard to say that they would give a good deal to have him in their class.
Nora Waln (p. 265) was brought up in a Quaker household in Pennsylvania, and the faith that she then learned was a comfort to her and a passkey to that inner world of China which she described with such vividness in her first book, The House of Exile. Her Quaker fortitude and friendliness again equipped her for the most exacting experience any American woman has had to live through these past four years. From the day in June 1934 when she motored with her husband across the Belgian frontier, she was faced with the difficult human problem of trying to understand and interpret, without bitterness or malice, the new Germany.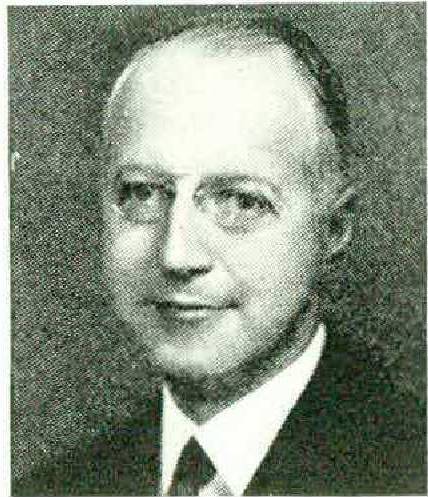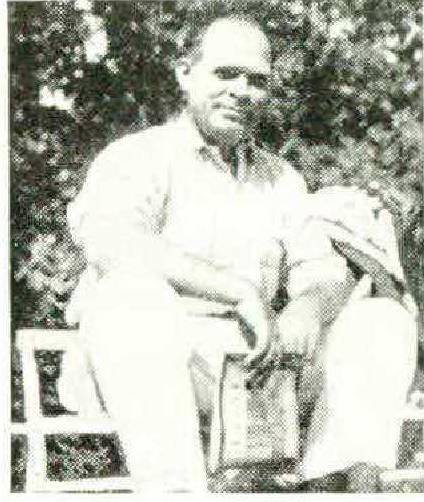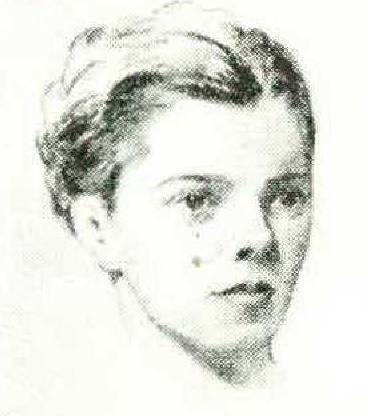 The editor believes that the following letter from New Providence, Iowa, speaks for the great majority of Atlantic readers.
Editor of the Atlantic:—
After listening to the first installment of Nora Waln's 'Reaching for the Stars,' which my wife has just finished reading aloud, I want to predict that when issued in book form it will be a sensational success. These opening chapters have moved me deeply. The calm, smooth-flowing, relentless narrative, gathering meaning and force as it goes on, somehow impresses one more than the strongest invective. One senses a deeper current moving the writer than any surface incidents would show.
Our family will await future chapters anxiously. We read The House of Exile with interest; but this story, dealing so calmly with the inner tragedy of a great nation, is different and more compelling.
I congratulate you on securing so forceful and timely a serial.
Very sincerely, FRANK T. CLAMPITT
Bravo, Alvin Johnson!
Davenport, Iowa
Dear Atlantic, —
I say Bravo! for Alvin Johnson and for his article, 'Good Will to Men.' I assume from his name that he, like myself, is a Gentile, I commend him for his daring, and in this age of anti-Semitism it is daring, to speak in a kindly way of the Jews.
I was raised in a south-side, community in Chicago which was complexioned very highly by Jews, and from my infancy on I was reared on a 'damn the Jews' diet. I was taught to note how they hogged the sidewalks with their numerous baby carriages, how they pushed and shoved for seats on the train, and how they were loud and crude. I accepted and I believed that Jews were had — but only until the age of reason, when I began to take note and to think for myself. It was then that I became convinced that the Jews are almost entirely what we, the Gentiles, have forced them to be.
For a year and a half I went steadily with a Jewish boy and my friends were exclusively Jewish. We discussed the Jewish-Gentile problem long and ardently. But in our discussions we came always to that last remaining emotional barrier, the one we could never seem to destroy, no matter how friendly our relations. That barrier was their racial pride and aggressiveness, born and fostered through generations of struggle, not in reality for supremacy, but for mere equality, and my emotional hangover of the 'damn the Jews' sentiment inculcated upon my mind by my elders during my impressionable years.
This much I did learn about the Jews. Never by any group of Gentiles have I been treated more courteously and been so unreservedly respected. The Jewish men adore their children and their women. What is more, in the case of their women, they not only adore them but respect them, and treat them as intellectual equals and not, as the Gentiles do, like slaveys or some poor dumb creatures without reason, to be pitied rather than respected.
With the knowledge, obtained by close association, of the many fine qualities of the Jews I say again Bravo! to Mr. Johnson, and I close with the sincere hope that those who read 'Good Will to Men' will pause to consider and then go on with a greater tolerance for those who are what they are first through an accident of birth and secondly through the intolerance of us, the Gentiles.
Sincerely,
MARIHA L. ENGLEHART
We promised you laughter.
Ann Arbor, Michigan
Dear Atlantic,
'Laughter — spontaneous and hearty . . .'
Here's a flip of it bubbling up from near that fine article by Professor de Haas, 'A Hired Man Speaks,' in the December issue. He knocked some putty off the head of the nail.
The incident touched in these immaculate verses is all true except the death of the parent. I contribute it.
BENNETT WEAVER
A TRUE STORY
(Dedicated to the Hired Man)
It is a sire of simple mind,
And he stumbleth down the stair.
'Now by my saw and hammer, son,
Godzooks! what make you there?'
The workshop door is open wide
Whence comes the merry din;
The bright-eyed laborer looketh up
With sawdust on his chin.
He holds him with his little hand,
'This is a ship,' quoth he.
'Hold off! Unhand me, little loon,
Now what may this ship be?'
He holds him with his glittering eye,
The simple sire stood still:
'My homework for my English class,
I do the teacher's will.
'My homework for my Literature,
We study Coleridge' Rime;
T found this board, I saved the string,
The nails set you a dime.'
Down fell the pretty parent then;
They are carting him away
To a progressive funeral
By the Board and P. T. A.
Build on a solid foundation.
East Jajfrey, New Hampshire
Dear Atlantic, —
The articles in the December and January issues by Charles Stevenson, 'Housing— A National Disgrace,' present a picture which is all too true and which merits the close attention of everyone interested in the long-range future of our country.
But Mr. Stevenson, in placing the blame for the high cost of building on price-fixing for building materials, wage rates of unions, restriction of output, connivance between workmen and suppliers of equipment, and refusal to apply mass-production methods, entirely overlooks two other deterrent factors which probably have a greater effect than anything he mentions. These are high cost of sites and high taxes on materials and equipment. These factors apply not only to projects directly, but, applying to the four factors Mr. Stevenson recognizes, are a chief cause of these evils.
To be sure, Mr. Stevenson mentions the futility of the Home Owners Loan Corporation in 'preserving high realty values which put decent housing beyond the reach of those with fair incomes,'but he makes no suggestion or study as to coping with that problem.
A group of New York architects in an article in the New York Herald Tribune a few days ago, in criticizing the present low-cost housing projects, pointed out more clearly than present space allows the potent bearing high land costs have on rentals in slumclearance projects.
It is a well-established economic principle that the only effective method of reducing land prices witout affecting land values is by the imposition of taxes on land values. Any additional revenue gained by an 1 increase in land-value taxes should reduce taxes on improvements. Such a shifting of taxes, gradually undertaken as in the Pittsburgh Graded Tax Plan, in due time would result in a double benefit: (1) reduction of site costs; (2) reduction of construction costs.
It is strongly to be hoped that Mr. Stevenson, or some other of your able contributors, will dig more deeply into the causes of 'A National Disgrace' for the edification of your readers.
GEORGE H. DUNCAN
New heroes for America.
Cincinnati, Ohio
Dear Atlantic, — Mr. Howard Mumford Jones, in 'Patriotism But How?' in the November issue, seems to feel that the dictator countries have something in the way of making patriotism glamorous that we in the United States definitely lack. His references to our source material for patriotic heroics go back over the first two hundred years of our history, with just a few exceptions. Certainly the dictator countries do not refer to any comparable period for their inspiration. Germany, it is true, goes back to her pagan days, and Italy to the Cæsars, but Seigfried counts for far less in Germany than Horst Wessel, and Achilla Starace more in Italy than Julius Cæsar. And Russia's only Saint who has not been known personally by living men is Marx.
By inadvertence or perhaps a certain shyness, Mr. Jones leaves out America 's recent Saint s and Martyrs in the Hierarchy of Liberalism, hirst, surely, is Mr. F. D. Roosevelt. Mr. Jones has mentioned William ! loyd Garrison and Bob La Fo;;ette. We can think offhand of many more 7emdash; of Oswald Garrison Villard. Clarence Darrow, William Z. Foster, John I.. Lewis, Sacco and Vanzetti, Tom Mooney, Harry Bridges, to name a few.
To drag British Colonial or American Revolutionary War figures, or even Civil War personages, into the niche reserved for glamour according to the modern temper in things patriotic is a serious error in propaganda technic. They are all, for one thing, damned by Mr. Jones's own 'hateful phrase'— 'Old Americans.' While these people inaugurated what we and Mr. Jones consider the American way of life, he would give the title to the Indians, though I myself, if I were giving it to those who first lived in the same geographical limitations, would prefer to give it to that early marine life that has left its relies in the stones of our continent.
I know of no definite record of a Shimultowski or a Schimmelpfennig in our Old American heroics, but we did have a Kosciusko and a Mühlenberg, a Von Steuben and a Lafayette. Or have their names been deleted from the history books by pressure from the American Legion and the Colonial Dames?
Mr. Jones writes, 'If, as the overzealous believe, there is a red network over the land, God forbid that we should now create a red-white-and-blue network.'
Obviously our patriotism will have to adopt some other colors, but Mr. Jones has not suggested any other. And since our American history, as a matter of fact, does revolve around the 'Old Americans,'perhaps we had better let the Poles, the Armenians, the Czechs, the Ruthenians. develop a modern hero, or heroes, of their own. And colors of their own. Whether the Schimmelpfennigs and the Shimultowskis will permit the Smiths and Joneses to associate with them on equal terms under the new dispensation I do not know. But I am afraid the Smiths and Joneses are too tainted, if only by name, with Old Americanism.
Of course one can always change one's name, but the dictators — and the new heroes are likely to be dictators — keep track of pedigrees very closely for political purposes. There is little likelihood that the Schimmelpfennigs and the Shimultowskis will let the Smiths and Joneses fool them in the matter of racial origins.
Regretfully yours,
DAVID B. HALL
No dictators wanted.
Niagara Falls, New York
Dear Atlantic,
To Florenee Converse's clever limer-lyric 'Triumvirate' in the January issue I offer this unworthy epilogue: —
If to our land should come a Dictator,
Who should try to be our Educator,
We would rise in our wrath,
Thrust his head in a bath,
Fill his mouth full of hot mashed Potater.
DWIGHT E. ALLEN