Two Second-Generation Americans
THE present decade has produced much controversy concerning 'social content' in literature. Presumably the newer generations in American fiction have embodied more 'social content' in their work than have a number of their predecessors. The phrase here is a misnomer; it should be 'societal content.' And the question is not one of more or less, but rather of differences in content. Also, the controversies have often been sidetracked by erroneous political approaches. A number of the younger writers — but not all — have made political affirmations, and such have been used as a basis for the analysis of their writings. Politically, most of these writers have been and remain illiterates; their politics has often been merely a matter of stooging for the contradictory policies of the Stalinist movement.
Much of this writing has been crassly conceived, and is of little literary merit. Some is of a different character. But, taken all together, it is significant as a tendency. It is a literature expressing the life of racial and minority groups, of sections of the American populace which have hitherto been either unintroduced into American fiction or else introduced in conventional patterns. Many of these writers are firstand second-generation Americans. Their writing is replete with American vernacular. It is a literature which reflects the cost and meaning of the process of Americanization, not as that process is conceived in pious patriotic idealization, but as it works out in the raw of life itself. It is a literature of streets and alleys, of racial tensions and conflicts, of older and younger generations at war with one another. Leaving aside, because of shortness of space, political questions touching-this tendency and those whose writing is good or plainly bad, I shall list a number of these writers: Daniel Fuchs, Erskine Caldwell, Edward Dahlberg, Henry Roth, Richard Wright, Jack Conroy, Langston Hughes, Albert Halper. There are a number of others.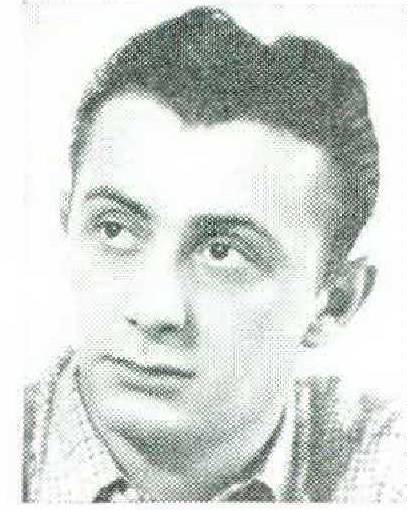 Although John Fante and William Saroyan have not shared in the politics of some of these writers, their writing belongs in the same general category. Fante has written short stories of It alianAmerican-Catholic childhood which have appeared in various magazines, and his first novel, Wait Until Springy Bandini (Stackpole, $2.50), concerns itself with the same material. One of the most moving of recent first, novels, it deals with an Italian workman's family in a small Colorado town. The characterizations are excellent, except for that of an American woman who has an affair with the father.
The description of the family's home life is tender and poignant; in it Fante perceptively establishes the contrast between parents and children, and that among the children themselves. For instance, the notable difference of meaning of the Catholic religion to the devout mother and the conscience-perplexed older son is illustratively revealed: it is a difference defined by the contrast of peasant Italy and contemporary America. Also, Fante's treatment of parochial-school education is both balanced and understanding. He is clever, witty, perceptive. Unfortunately he struggled too much to give his story a plot, and herein he brought in his conventional characterization of the American woman. His material furnishes a better plot in itself. However, despite this criticism, Wait Until Spring, Bandini is a work rich in its humanness, a novel by a man of genuine talent. Frequently there are parallels in the content of Fante's writing and that of William Saroyan. This is particularly so in Saroyan's childhood stories, contained in his volume, Little Children, and in a number of the stories in his latest volume, The Trouble with Tigers (Harcourt, Brace, $2.50). One might note, for instance, the meaning that money has in the consciousness of the children of both Fante and Saroyan. Those are children of the poor. The material of both writers is frequently cut from the same social and class pattern. But where Fante is concentrated and struggling to discipline his talents and his understanding, Saroyan is spread out.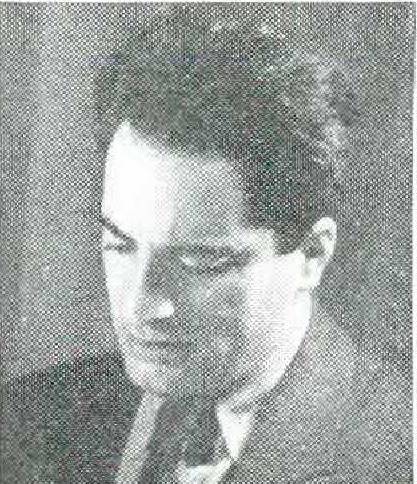 Saroyan is not without talent, but he always writes in a minor key. Lacking discipline.; he puts down thoughts, fantasies, perceptions, things seen and overheard which have, frequently, no internal significance in the stories he writes. He, as well as Fante, has a sense of humor, which is of an erratic, eccentric character that is often charming. Also, he now and then catches a flash of the poetry of the streets, the pathos and charm of chance meetings. He is a writer of the depression young men and women, and some of his best stories are of this character, most notably 'Among the Lost,' in The Daring Young Man on the Flying Trapeze, and 'The Job' in this latest volume.
His treatment of love at the stage of puberty and in adolescence is much less understanding than is Fante's. This is apparently a difference in temperament; but, whatever it is, it is to Fante's advantage and Saroyan's disadvantage. Often a crude and irrelevantly crass note appears in his love stories, such as ' Love, Here Is My Hat,' title story of a volume published by Modern Age Books.
Saroyan is a sort of literary song-and-dance man, exhibiting himself. He began with a habit of thrusting banalities on the reader, and he has never lost the habit. The Trouble with Tigers is of the same character and in the same key as the earlier works. Although now and then touched with charm, humor, pathos, his writing is an exhibitionist, act, and here it is pretty much the same act as in his first book. By now this kind of performing has worn as thin as an old vaudeville gag.
JAMES T. FARRELL