'THE British and French Premiers, and their advisers, could never have realized what they were giving to Herr Hitler when they handed him Czechoslovakia. Let us put aside political considerations and assess the economic gains to Germany, the economic effects of the Munich agreement upon Europe and ourselves. And then let us consider what must be England's hopes and aims for a peaceful Europe.' Such was the purpose of Graham Hutton (p. 1), an editor of the London Economist and an English barrister widely respected for his powers of penetration.
Mr. Hutton speaks for that generation which must soon assume the responsibilities of Britain. Dr. Fritz Berber (p. 13) speaks for the moderate and informed element in Germany. A Sudeten German who makes his headquarters in Berlin, he is Director of the Deutsches Institut für Aussenpolitische Eorschung and editor of Monatshefte Ausärtige Politik.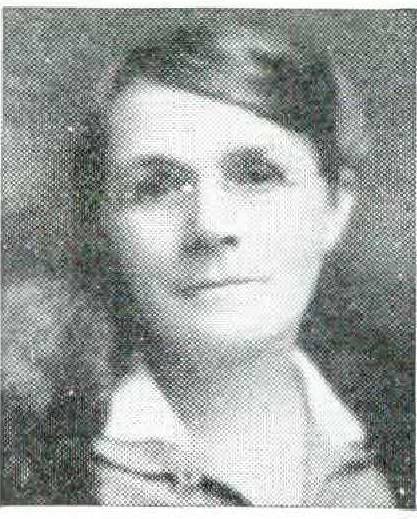 But what of England's 'silent partner'? What are the thoughts of France as she too looks at the future of Europe? Pertinax (p. 21), who has been described as 'more French than the French,' is internationally known for his contributions to the Écho de Paris and to the New York Times.
Poet, critic, and novelist, Florence Converse (p. 28) is a Wellesley graduate who acted as the right hand to two successive editors of the Atlantic.
Author of My Son, My Son,Howard Spring (p. 29) begins in this issue the story of his early life; in further installments he will tell of his days as the smallest and thinnest office boy at the Cardiff docks, and of how he and his brother picked up an education where they could find it. 'My brother and I made the discovery that you can work for a university degree without attending a university. We leapt at it, and for about five years we slaved as I hope never to slave again. English, French, Latin, mathematics, and history were "fitted in" to our bursting days. As I see it, only the indefatigable realism of my mother kept us afloat. She worked her fingers to the bone, scrubbing and charring. It cost her much to bring up her sons. She lost two of them; and for the one she lost in the war she was awarded five shillings a week. If was I who had to be the realist then. She was very small, very gray, but fierce and energetic as ever. " They can keep it!" she said. "He was worth more than that."
Writing from her home in California, Anonymous (p. 38) gives us her honest Christian opinion of the Jewish character as she sees it in the man she loves.
The Stories of William Saroyan (p. 47) exemplify the humor and local color that are waiting to be discovered in many American communities to-day. Saroyan has endeared to a continent of readers those Armenians who add fresh character to the American scene. Look for his new collection of stories, The Trouble with Tigers.
CONVERSE Best, known for his novel, A Passage to India,E. M. Forster (p. 51) is an English man of letters who is widely respected on both sides of the Atlantic.
In search of source material for his new book, John Gunther (p. 59) spent the better part of a year on a trip which included every Asiatic country except Arabia and Tibet. According to his 'official statistics,' he slept in 68 hotels, flew in 19 airplanes, and visited almost 100 cities. Having rounded out a dozen years as a foreign correspondent in the European capitals, Mr. Gunther published his Inside Europe, which has now become a hardy perennial, the political Baedeker of our time.
The most dominant voice in the realm of poetry is that of William Butler Yeats (p. 71) an Irishman whose life is beautifully depicted in his three autobiographic volumes, Reveries over Childhood and Youth, The Trembling of the Veil, and Dramatis Personae, which have recently been republished in one volume.
A daughter of Massachusetts who took her A. B. and A. M. at Radcliffe College, Katharine Fullerton Gerould (p. 74) lives in Princeton, New Jersey, a vantage point from which to look not down on but up to what some still think of as 'holy ground'—New England.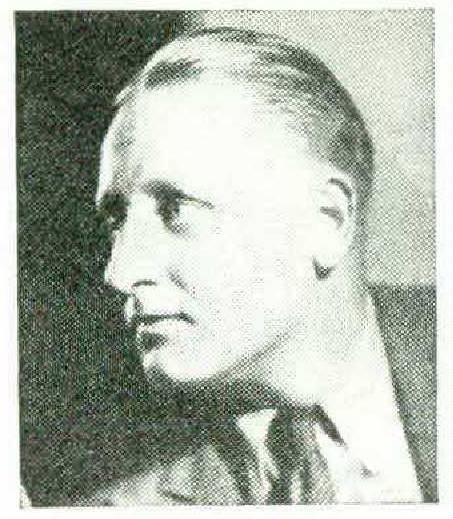 A writer of short stories that are deft, sensitive, and original, H. E. Bates (p. 82) is an Englishman whose talents have emerged from the Midlands made famous by the Brontes and Arnold Bennett.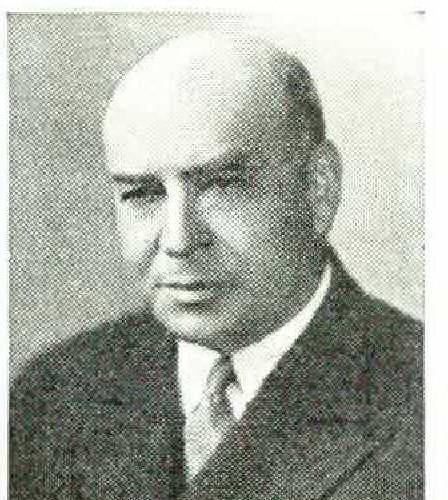 Louis E. Kirstein (p. 88) began his career as an errand boy in Rochester, New York. Promotion made him first a traveling salesman, then manager of the Rochester Optical Company, then an associate of Stein-Bloch, and to-day vice president of William Filene's Sons Company in Boston. A director of public and private institutions, Mr. Kirstein is president of the Associated Jewish Philanthropies.
Last month the more interesting letters from 'Under Thirty' came from Europe, and specifically from those who had been brought to the verge of war service. For the present we shall return to domestic affairs, but it is our expectation that correspondence from the coming generation in Canada, France, Yugoslavia, and Poland will appear in early issues.
Professor of law at the University of Buffalo, David Riesman (p. 96) is enough of an optimist to attempt a constructive analysis of modern society. Holder of no college degree, but wise in experience, Blanche Watson (p. 97) has learned to perfection a job which at first seemed onerous. Congressman from the Fourth Oklahoma District, Lyle H. Boren (p. 99) sees no lack of opportunity or responsibility in this country of ours.
Charles Stevenson (p. 100) has had his headquarters in Washington for the past twelve years. From 1928 to 1932 he was in charge of the Washington Bureau of the Philadelphia Bulletin; in 1934 he held the same appointment with the Washington Herald. Since then he has been a free lance with his investigation centring more and more in the building trades. From his interviews with officials, contractors, and builders, from his study of building codes and the testimony of racketeers, he has brought to light the rigidities and handicaps which keep housing from being as efficient and economical as it ought to be.
Wilson Follett's (p. 115) experience as a teacher of English, a critic, and a novelist has well qualified him to discuss the use and abuse of twentieth-century English. From an Englishman, S. K. Ratcliffe, and from Bliss Perry, a former editor of the Atlantic, he has received some very telling comments upon 'The State of the Language.'
Nora Waln (p. 117) was brought up in a Quaker household in the Grampian hills of Pennsylvania. Her childhood was that of any American, save for this difference — China laid fast hold upon her imagination. In the days of the clipper her family had carried on a nourishing trade with the Lin family of Hopei and Canton. This ChineseAmeriean friendship was extended into the twentieth century, when, after her graduation from Swarthmore, Nora Waln journeyed to China and became an adopted daughter of the Lins. From this seclusion she emerged to marry an English official in the service of the Chinese Customs. For thirteen years she lived in China — an experience which she has described in her first book, The House of Exile.
In June 1934, Nora Waln and her husband motored into Germany. He had retired from his duties in the Orient and was now intent on studying music under German masters. From within the barriers of Naziism, Nora Waln eventually dispatched this letter describing her new book to her American editor: 'I am now engaged in writing of life as I found it in my four years among Germans in the Rhineland, Vienna, Czechoslovakia, and at Dresden, with no bitterness and no malice, but a sincere attempt at interpretation. The mind which now guides my use of words strives only for accuracy. A task has been laid upon me. It is to tell as honestly as I can what I have learned from the Germans.'
Speaking for an aroused majority.
New York City
Dear Atlantic, —
Hurrah for Howard! Hurrah for Mumford!
Hurrah for Jones! Three cheers for the Atlantic! That article 'Patriotism — But How?' in the November issue hits the nail on the head!
It is too bad that the article must be read — that it has no pictures and can't be reproduced in Life.
American consciousness, pride in our Standards and principles, are too much shrouded and covered by a lot of pseudo-patriots, each one 'having an axe to grind.'
I'm going out to reread the Bill of Rights. I 'll reread the words of the 'Star-Spangled Banner' and I'll reread some of the old 'American mythology.'
More power to you and Professor Jones. 'Three cheers for the Red, White, and Blue!'
Yours patriotically,
ZACHARY ELDRIDGE, D.D.S.
The foundations of dogma.
Bryn Athyn, Pennsylvania
Dear Atlantic, —
Dr. Bell's wise words in the October number upon the subject of doctrine must have found agreement in many minds, but the matter of supplying acceptable 'dogma' to a modern world remains a formidable problem. That Protestant preaching has discarded nearly all of its once-cherished science of doctrine in favor of more-or-less entertaining discourses on manners and morals is an observation long overdue. But can the church go back to its oldtime dogma with any real hope that those explanations, rejected by the fathers, will find a place with the sons?
Is it fair, following Dr. Bell's plain inference, to view the departure from doctrine as a trick foisted upon a gullible and unsuspecting public by a spiritually myopic clergy? Like water, ministers do not rise for long higher than their source — the congregation. That the mellow moon of wishful thinking has eclipsed the clear star of discriminating judgment may be explained by the truth that doctrine is difficult while simple emotional response is the easy, primrose path, the obvious, fatal way of all flesh.
Doctrines are the facts of faith. Before we can accept doctrine we must possess the will to believe in its source — revelation. If Christianity is naught but the long-garnered fruits of expediency, and not based on a Divine Word, then the world has labored under a monstrous delusion for nineteen centuries. But we must accept a grain of truth by sheer acknowledgment before we can believe more. On that it is possible to build a structure of belief that will be rational and universal, hence satisfying. For example. if we believe that there is purpose in this creation, then we must also believe in a wisdom and love greater than man's reigning in the universe.
I cannot believe that if men pray for understanding they will not be granted a salving vision of the Divine Plan, be it in the form of a newly discovered revelation or in the unfolding pages of a Word already known. But belief in a God who can reveal Himself is a prerequisite.
Yours sincerely,
RICHARD R. GLADISH
'Something fine and sane.'
Cambridge, Massachusetts
Dear Atlantic, —
Your December number is a splendid one! May I especially congratulate you on Mr. Alvin Johnson's 'Good Will to Men.' How I wish I might send a copy of that article to everyone I know as a New Year's gift. It ought to be compulsory reading in all high schools and colleges, and every thinking American should read those thought-provoking pages. 'Reaching for the Stars' is next on my recommended list of required reading for 1939. After The House of Exile I expected something fine and sane from the pen of Nora Waln, and I am not disappointed.
Bill Adams's story for Christmas was indeed a lovely blend of the new and old; but many of us will complain that, he would have done better to omit the 'relief' preachments. Since he accepts even the bus and the plane, he must accept the fact that sometimes unemployed mill hands cannot raise a 'vren,'nor bake bread, nor even take in washings. And I wonder why Mr. Adams, who says in conclusion. 'Things do not change unless you let them change,' felt it necessary to change the punctuation of 'God rest you merry, gentlemen.' to 'God rest you, merry gentlemen.' This mispunctuation is now very common and utterly destroys the original and beautiful meaning.
Very sincerely yours,
DOROTHY GOOOFELLOW
A Southern reader looks at the labor issue.
Greenville, South Carolina
Dear Atlantic, —
I have read with interest George W. Taylor's article in your September issue, as I do all articles that defend the policies of organized labor, hoping to see the union in a better light than I have previously.
To those of us who are innocent bystanders in this industrial section, the labor unions present a situation similar to that of the Freedmen's Bureau after the Civil War. Both organizations were started by theorists for the benefit of an underprivileged group; in both cases the theorists lay back and overlooked the unscrupulous politicians. In each case the man to be helped was exploited by carpetbaggers, organizers, what you will; in each case the government came between the employer who would and could help and the Negro or textile worker, leaving no protection against the organizer.
In a community where Ihe average mill worker, whose job can be learned in three weeks, is paid the same as the average teacher, where a house such as I should like to live in can be rented by its employees from the mill for $6.00 a month, where anything can be bought on credit from the company stores at the price asked at any other store (a bad practice), the wages of these mill workers naturally attract every high-pressure salesman or unscrupulous politician. Union dues of fifty rents a week; anything that ran be bought on the installment plan; free time, given over to meetings where grievances are talked till a strike is called, and wages stop — such is the present situation as the innocent bystanders see it.
I may have been specially fortunate in former years in the textile communities I have known; there may be others where the neighborliness I knew did not exist, where the employer was not on such friendly terms with his employees. But it is into the communities where the situation seemed to the innocent bystander ideal, where each house had its flowers and vegetable garden and, usually, its child named for the mill president, that the union and NLRB has come, sowing hatred and strife.
Since taking a position in the public schools in this state, I have seen two strikes and the attack of the Flying Squadron. I have seen the worthless, almost criminal element, apparently backed by the Federal Government, the A. F. of L., and the CIO, earning good wages as shop committees, and so forth, while their fellow laborers were deprived of jobs and lived on a scanty relief. I have seen the children of these strikers suffer. I have heard explosions where dynamite had been placed near school buildings or power plants. I came up just after an attack by strikers on a watchman employed by the mill to protect its water supply. I have seen the whole appearance of these mill workers change from the erect fearlessness of their mountain forebears to the furtive glance of terror, since unionization.
Who gains by these strikes? The officers of the union, the politicians who want votes, the shop committee who, after a long strike, can buy anything new from automobiles to teeth.
Who loses? Everybody — the stores in trade: the strikers in wages; the whole community in the hatred engendered by class strife.
Sincerely yours,
X. Y. Z.
Poets at Sea
In a friendly letter to the Editor, C. F. MacIntyre made this comment about his poem that appeared in the November Atlantic: '"We Sail at Dawn" I read to a sailor. He merely said: "Now how in hell do you know all that? I never thought much about it before, but that's exactly how it is." He said that, the garbage, Chinese, and the cook's pants hit him where he lived, and he was going to sign up again.' Meantime a seafaring reader has this to say: —
Hartford, Connecticut
Dear Atlantic, —
I am moved to an entirely unimportant criticism of the poem, 'Sailing at Dawn.' When a poet uses a language other than his own he ought to be able to use it with some degree of accuracy.
'Tall sails unclewed' is not a sailor's expression. 'Anchors aweigh' is evidently taken from a lately current movie. The mate would have reported, 'The anchor is aweigh.' A ship does not break out her anchors simultaneously — at least, not by intention. A ship does not sail before a beam wind. That is impossible. No captain I ever heard of commanded the winds. The gods of the winds are propitiated On board a ship, but not commanded. If you don't believe it, whistle some day in a calm.
CHARLES A. GOODWIN
San Francisco, California
Dear Atlantic, —
When I read the unique and lovely poem of the lucky William Hard in your October number, I knew exactly what to do, for I am an Ancient Mariner on the Sea of Fine Poetry. Tearing it out of my Atlantic, I placed it in my handbag, and ever since, in my walks in town, I have read it to various persons. Editors often mistake the average person's liking for such poetry. Always, wherever I read it, they like it, and many times they say, 'I'd like a copy of that.' Truly we need more, not less, fine poetry.
LILIAN ANDREWS FARNSWORTH
Action, Please!
Accountants, tax experts, and taxpayers have joined forces in applauding Lawrence Scudder's proposal for raising the national income, in the November issue.
San Francisco, California
Dear Atlantic, —
I read with great interest the article by Mr. Lawrence Scudder, 'Raising the National Income.' In view of the fact that the Government has demonstrated its inefficiency in disbursing funds, and since the principles described by Mr. Scudder would, no doubt, create a distinct improvement in our present economic situation, I hope his recommendations will be followed out by the powers that be. I have heard a number of tax experts and business men comment upon this article, and I thought you might be interested.
C. G. UHLENBERG
More votes for 'Moses.'
Ironwood, Michigan Dear Atlantic, —
This is written in haste to assure you one more woman did respond sympathetically to 'Moses.' It was right in every way. I have spoken of it to several people — for Mr. Edmonds's fine way with a narrative, for the bond of fierce, loyal affection between men and dogs, and for the ever-timely reminder that the great persons of all ages have never stopped to count their 'ease or position before stepping into action. And, of course, the old, old truth: of such is the company of Heaven.
Thanks to you and to Mr. Edmonds.
For those others — well, it takes all kinds to make a world, and perhaps we are blind in some ways, too.
INEZ CARPENTER
Lewiston, Maine
Dear Atlantic, —
It was bedtime when I read 'Moses' for the first time. Ten hours later I read it again just to see if it was as good t he morning after. It was.
Not long ago a friend was here whose eyes, after eighty years of hard service, don't let her read any more. She has a memory like a dictaphone. After she heard 'Moses' she repeated the story in a household where she was visiting. 'Moses' held them all spellbound. DAISY DILL NORTON