by
THERE are many reasons for welcoming Mr. Van Doren's distinguished life of Benjamin Franklin. In style and arrangement it is a biography in the best classic traditions of that art. The modesty of the biographer, indeed, is one of its most attractive features; he is always quietly behind the scenes, deftly exhibiting his hero, displaying him in all his varied phases, picturing his influence upon historic events, permitting him, by liberal extracts from letters and other writings, to draw his own portrait. The book is thus, for the most part, pure narrative and exposition.
Mr. Van Doren's expressed ambition has been to complete Franklin's own Autobiography to tell, so far as a twentieth-century writer can do so, the details of Franklin's life as he himself might have set them forth. For his main material, therefore, he has gone to that great storehouse comprised in Franklin's works, published and unpublished. No subject could be found more adapted to such intelligent treatment, for few men have left a more complete written record of themselves. No man took greater delight in letter writing, or more tellingly made his letters an expression of his own mind and temperament. Not only his letters, but his pamphlets, essays, almanacs, fables, his endless homilies on men and things, even his state papers and diplomatic correspondence — there is not one of them that does not bring out some trait of the man's nature, and reveal the wit and serenity and grace and wisdom that made Franklin, in his own time, the wonder and admiration of two continents.
So far as this personal portrait is concerned, indeed, it is hard to see how Mr. Van Doren leaves anything undone. The picture is a final one, containing all the lights and shadows, all the episodes and achievements of the most vital personality of his day. The journalist, the printer, the runaway apprentice, the centre of civic life, the organizer of juntos and philosophical bodies, the publisher of newspapers, magazines, almanacs, the inventor of homely conveniences, the explorer of 'natural philosophy,' the pioneer in electricity, the founder of libraries, insurance companies, and fire companies, the progenitor of arctic expeditions, promoter of hospitals, architect of our present postal system, the friend and correspondent of most of the great men of his time —the multitudinous character is a familiar one, but never has it been set down in such illuminating detail as in the present volume.
Franklin was more than the contriver of lightning rods, the shrewd commentator on men and society, and the septuagenarian philanderer amid the beauties of a dying monarchy; lie was a statesman and diplomat. On these phases of his work, especially the last, Mr. Van Doren is not so successful as in his portrayal of Franklin the philosopher and literary genius. His treatment of Franklin the diplomat is so mistaken and inadequate that his work, fine as it is in the other departments, cannot be accepted as the definitive Franklin biography.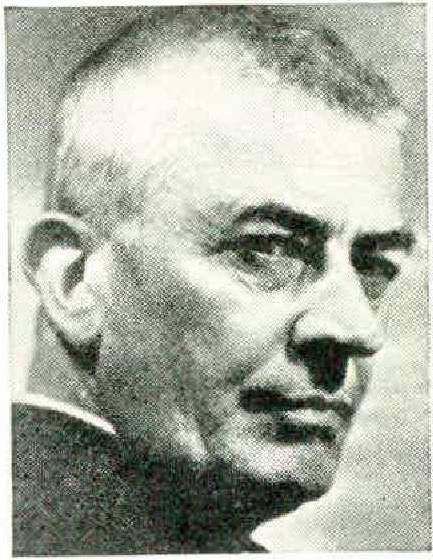 This is particularly regrettable in that this is the one chapter in Franklin's life for which a vast amount of previously unused material is available. All biographies of Franklin are worthless so far as they concern his work as American representative to France from 1776 to 1783. None make use of the Stevens facsimiles, twentyfive huge tomes, published in 1889-1895, containing papers from European archives, chiefly British, dealing with the American Revolution. Mr. Van Doren does not entirely ignore this priceless material, but it is unfortunate that he has not treated this phase of Franklin's career with the painstaking detail that he has lavished on other parts of his biography.
In a sense, indeed, these revelations form a sorry anticlimax to Franklin's career. For they show that, so tar as the routine conduct of his office was concerned, Franklin was a failure as an ambassador. That he superbly performed the ambassadorial task of making his country most popular in the nation to which he was accredited, is undeniable. But we now know that the American headquarters at Passy, from 1776 to 1783, was really an adjunct to the British secret service. Franklin's closest associate lor eight, years was a highly paid spy in the employ of Great Britain, and his establishment, from beginning to end, was a nest of British salaried informers. This fact forestalled the success of American military operations and added several years to the Revolutionary Mar.
In view of the vast amount of material bearing on this subject, Mr. Van Doren's slighting and apologetic treatment leaves a great hiatus in an otherwise most commendable work.
BURTON J. HENDRICK