MATHEMATICIAN, educator, and pacifist, Bertrand Russell (p. 439) is a philosopher who all his life has been identified with liberal thought in England. 'The subject of this paper,'he writes, 'is the problem of ensuring that government shall be less terrible than tigers.'
In a democracy the question can still be argued as to which shall be tamed: the people or the state. His essay, which we rank with A Freeman's Worship, forms part of a new book entitled Power, to be published this autumn.
Geoffrey Household (p. 450) is an English author worth watching. He came down from Oxford with a firstclass in English Literature; thereafter his work took him to the Balkans, Spain. Latin America, California, New York City, Portugal, and at last home again to London, where his writing began in earnest. His first novel, The Third Hour, appeared early in this year.
Among the friends of Wilson Follett (p. 460) is an artist who was recently converted to communism. In the process the convert wrote out a small hook arguing that communism is I lie only hope of the United States, and the manuscript of this he sent to Mr. Follett's farm in Bradford, Vermont. Mr.
Follett felt just as strongly that Marxism had no home on American soil. 'I can show you,' he wrote, 'something of how practical communism looks after refraction through a great mass of American minds as alien to it as my own' — and he did so in the Letter which we publish.
Author of Coronet, — the novel, not the magazine, — with a singularly refreshing talent for the short story, Manuel Komroff (p. 470) is by way of being one of the best amateur photographers at large.
Kees van Hoek (p. 474) was born in the house adjoining the Dutch royal palace, and his earliest recollections are those of seeing the Queen taking her daily stroll in her gardens. After completing his studies in The Hague, he became parliamentary correspondent of De Morgen. From 1926 to 1932 he served as the traveling correspondent of the Amsterdam Tyd, with headquarters in London, Geneva, and New York.
The Atlartic is sometimes accused of publishing poems which are too difficult to follow, but surely no one can miss the intensity of spiritual abasement and aspiration to be found in the verses by William Hard (p. 483). Within the imagery is a hard core of faith that few have and many envy.
A practised writer and an ardent Republican, Mr. Hard has been doing his utmost to nurse the new Program Committee through its infancy. Readers may recall his appraisal of the legend of 'overburdened men in the White House,' in the May 1936 Atlantic.
Born in Vienna in 1882, Felix Frankfurter (p. 484) was brought to the United States eight years later. He studied at the City College of New York and took his LL.B. from Harvard in 1906. He served as Assistant United States Attorney in the Southern District of New York from 1906 to 1910, and as the law officer in the Bureau of Insular Affairs, the War Department, from 1911 to 1914. He was made a professor in the Harvard Law School in 1914, but thereafter he had frequent calls to Washington as Judge Advocate of the O. R. C., as Assistant to the Secretary of War, as Assistant to the Secretary of Labor, and as Chairman of the War Labor Policies Board of 1918.
Professor Frankfurter was long a friend and admirer of Mr. Justice Holmes, and it is indeed fitting that he should be selected as the biographer of that great jurist.
The letters from those Under Thirtynow constitute 20 per cent of the incoming Atlantic manuscripts. The editors believe that an expression of opinion so vital and multiform as this is deserving of every possible encouragement, and with the opening of college the space reserved for this symposium will be increased. In this issue Sanctus (p. 496), a Presbyterian minister of Pennsylvania, replies to Margaretta; Louise Milner (p. 497), of Laurel, Mississippi, speaks for that vast section who feel they have reached a dead end in their work and have no college education to fall back upon; while from San Quentin Kenneth Chappell (p. 498), No. 47788, reminds us of the problems facing those who have still to pay their debt to society.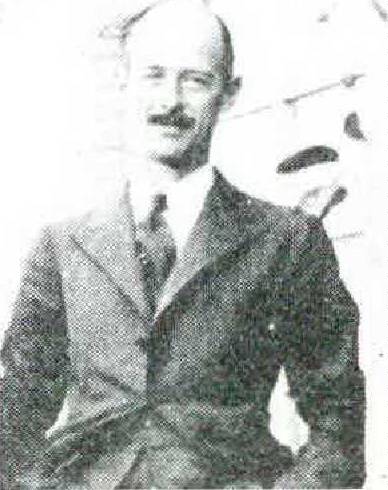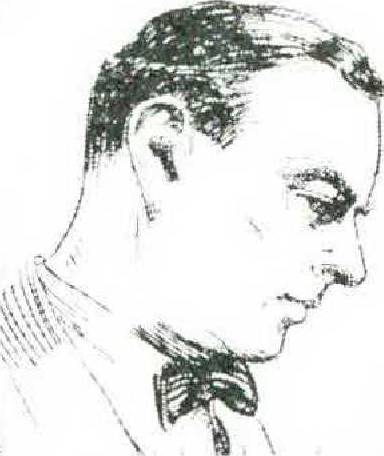 For half a dozen years E. F. Benson (p. 500) has been privileged to study the intimate correspondence and family records of the most famous English household of the nineteenth century. It is of such source material that biographies are made, and having written the life of Edward VII, and then that of Queen Victoria, he turned his attention to those five memorable princesses, the daughters of the Queen.
Bernard Iddings Bell (p. 510) is always a welcome contributor to the Atlantic. Warden of St. Stephen's College, Annandale-on-Hudson, from 1919 to 1933, then Professor of Religion at Columbia University, then preaching canon at St. John's Cathedral, Providence, he knows his dogma — and the need for it in this modern world of fear and uncertainty.
John Hooper (p. 516) was born in Castine, Maine, in 1905. He attended Andover, Bates, and Wesleyan, and was one of the lucky ones who learned from his experience in school publication the trade which later was to provide his living. After publishing a book on country living, he and his wife bought a farm. He is at present a director of the Stephen Daye Press and assistant publisher of the Brattleboro Daily Reformer.
A legend even among Irishmen, Lord Dunsany (p. 522) is now to be discerned apart from his plays and tales. In his autobiography, Patches of Sunlight, the American edition of which will appear this autumn, one will find a man of letters who is also a man of action.
On his recent visit to Hawaii, Joseph Barber, Jr. (p. 531), the Atlantic's Managing Editor, learned much about those Island problems, civil and military, which seem destined to give headaches to the higher-ups.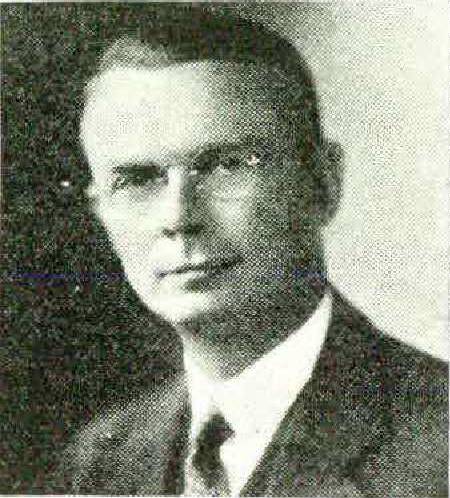 Editor of the Sportsman magazine from 1927 to 1937, and M. F. H. of the Groton Hunt from 1922 to 1936, Richard Ely Danielson (p. 540) writes affectionately of those horses and hounds who were in his field. A new book of his is expected from the Derrydale Press this fall.
From Penmaenmawr, North Wales, Margaret Elizabeth Rhodes (p. 543) sends us her first poem in the Atlantic.
A Quaker who graduated from Haverford in 1908, M. Albert Linton (p. 544) is president of the Provident Mutual Life Insurance Company of Philadelphia and vice president of the Actuarial Society of America.
Whether as author or teacher, Wilson Follett (p. 553) speaks as one who loves English and has a keen ear for its use and abuse. His articles on the State of the Language which appeared in the Atlantic for January and October 1937 and March 1938 provoked a multitude of replies and left no doubt in the editors' minds that here was a subject deserving of continuous scrutiny. Accordingly, in a series of papers promised for successive issues of the magazine, Mr. Follett will discuss those changes in meaning and usage, those slips of the tongue, observable in literary, commercial, and conversational English. And, be it added, he will collect and reproduce the most interesting examples, the most pertinent queries that come to him from readers.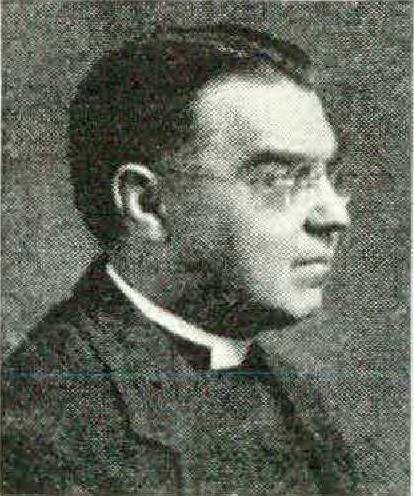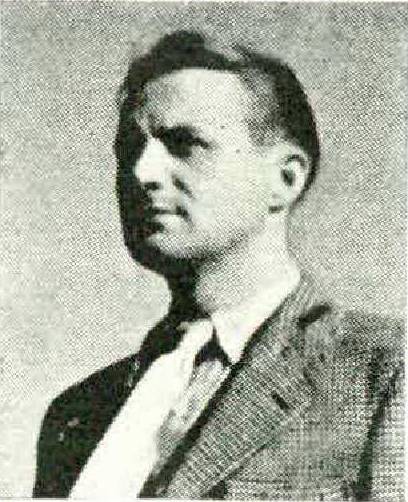 Mr. Follett was educated in the public schools and at Harvard. He taught English at Dartmouth College and at Brown University.
He is the author of a critical interpretation of Joseph Conrad, a study entitled The Modern Novel, and a long novel called No More Sea, and has contributed many a trenchant essay to the Atlantic in the past twenty years.
Novelist and short-story writer, born in the English Midlands thirty-three years ago, H. E. Bates (p. 555) has never deviated from his trade of writing. He began at the age of seventeen as a junior reporter on a country newspaper, then moved up to Fleet Street, where he free-lanced in the English tradition, reviewing five novels a week for the Spectator, doing general articles of all kinds for the newspapers, and writing in his inviolate half of the day the narratives, long and short, which established his reputation in England. His novels The Poacher and A House of Women proclaimed to American critics a promise we believe has been well fulfilled in ' Spella Ho.'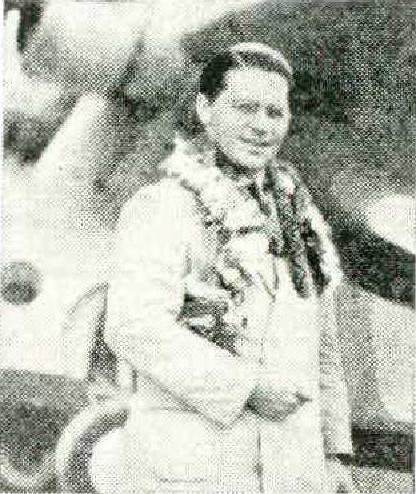 'Moses,' by Walter D. Edmonds
Judging from the Atlantic correspondence, this story has won more men than women readers. Is the love of animals so small a thing that it cannot be mentioned in the same breath with Heaven? This is the point which critics might well consider before they accuse Mr. Edmonds — and the Atlantic — of being sacrilegious. The editors had no hesitation in placing ' Moses' at the head of the August issue because they found in the narrative a quality of heart and a gentleness of fancy which in their opinion quite removed the story from any danger of profanity. We believe that, were Saint Francis our last court of appeal, the judgment would be found in our favor.
Pasadena, California
Dear Atlantic, —
Probably there was no intention on the part of the editor to wound the finer sensibilities of any of his readers in the articles he has passed; the Atlantic in general is sympathetic. However, it would seem that the story entitled 'Moses,' in the August number, is rather repugnant to many of the readers.
At this period in our civilization, when men are selling every sacred thought and motive and tie for hard cash, when national relationships are guided by deceit and trickery, when youth is seeking some solid basis on which to build, should we not try to keep God and Heaven out of the joke column?
Really it is a story that would go well in Germany or Russia or Italy, but it just does not have the right setting in the Atlantic.
D. S. HIBBARD
Rock Island, Illinois
Dear Atlantic, —
That first story in the August Atlantic was diverting reading; but I am puzzled as to whether the tale has a moral. I have a suspicion that it is intended to be a protest against the cruelty of the Committee on Admissions' in supposedly excluding dogs from Heaven. However, if the author is under the impression that the word 'dogs' in Revelation 22:15 refers to the genus Canidae, he is 'barking up the wrong treed Noah Webster can set him right as to its meaning — (see 'dog,'definition 3).
After all, the line on admissions must be drawn somewhere, if Heaven is to be a place of rest and enjoyment; and I think the author did a currish thing when he let the fleas follow Moses through the gate.
I. O. NOTHSTEIN
The following note from one dog lover to another is certainly a warm-hearted vote for Mr. Edmonds.
My dear S——:
Have you read 'Moses' by Walter D. Edmonds in the August Atlantic Monthly? If not, I beseech you to get it at once. All people should read it, especially lovers of dogs, and it would be positively tragic for any hound-dog man to miss it.
CLAUDE BAILEY
The following response by a Canadian to 'What Mr. Chips Taught Me' (James Hilton in the July Atlantic), is rather hard on the Old Schoolmaster — but it certainly represents the feeling of many of those in the younger generation, who have risen to express in no uncertain terms their opinion of Mr. Chips's teachings.
Vancouver, Canada
Dear Atlantic, —
It used to he said that an important subject taught in English schools was Ignorance of the Colonies. That referred only to board schools, of course. In really good schools, such as Mr. Hilton attended, the process was much better done, and such experts as Mr. Chips taught a comfortable well-rounded ignorance that embraced the whole universe, its past, present, and as much as possible of its future. In the higher grades, and especially in the universities, it was possible to become not only ignorant of history but innocent of economics and quite unconscious of science. Our Canadian institutions turn out a very fair product, considering their newness; but they are continually put to shame by the ripe ignorance of the 'public-school boy,' who has inherited six hundred years' worth of separation from all facts of practical import.
Such a youth as Mr. Hilton is could not know much about the Victorian world that he praises so freely. He is too young to have known the anxiety that filled Europe when it seemed likely that General Boulanger would seize the government of France, and make himself dictatot under a puppet Bourbon. He could not remember the dark days of the South African War, when the incompetence of the British army was the world's laughingstock, and it seemed possible that France, Germany, and Russia were about to sink their differences in order to gorge on the loot of the British Empire. He could not know the fear of Russia that befogged all British diplomacy for a hundred years, and caused British statesmen to encourage the ambitions of Prussia (the Crimean War was a small part of that insanity). He could not know — in fact he never will know — that the Empire was built up by vulgar traders and technical manufacturers (who did not forget the chemistry they learned at school). He will never understand how it happened that the Empire builders— Clive, Wolfe, Rhodes—were men of practically no education except what they got for themselves. And he can never imagine that his sacred caste, having been given the Empire for a plaything, have proceeded to kick it to pieces, like the stupid schoolboys they are. They lost the United States, and in 1837 tried to lose Canada. They have lost Ireland and Egypt, and are in process of losing India. The knowledge of all this is forever hidden from him.
But he could have known, if his schooling had not prevented him from knowing anything, how the Kaisers, Wilhelm and Franz Josef, and the Tsar were between them doing all that Hitler does now, with a few of Mussolini's villainies thrown in for good measure. The annexation of Bosnia and Herzegovina, the Russification of Finland, pogroms against the Jews, a cobbler murdered for laughing at a German officer, cruelties of secret police — everything much the same as now, except the shirts.
Perhaps that last item is the key to his disgust for the modern world: the former barbarities were perpetrated by educated gentlemen in resplendent uniforms; the present ones by boors in dull-colored shirts.
And so our defeatist public-school boy would rather forget all about science than use it to save himself. It reminds one of a famous French book which he probably had to read in his youth — Paul et Virginie. The ship in which Virginie is going out to marry Paul is wrecked at the harbor entrance, and Paul watches from the top of the cliff. A sailor offers to swim ashore with Virginie, hut he has undressed so as to be able to swim. She turns from his nudity in horror, and is respectably drowned under her lover's eyes.
So Mr. Hilton would rather perish in his Roman toga than be saved by the naked truth. In fact, even an uncovered shirt makes him rather sick.
D. COCHRANE
Owen Lattimore's forthright appraisal of Japan, 'Rising Sun — Falling Profits,' brings forth this rejoinder.
Dayton, Ohio
My dear Mr. Lattimore:
I have read with interest your article in the July Atlantic. I can agree with you as to the probable outcome of Japanese domination of the Chinese in its effect on industrial competition. If the Japanese introduce any such efficiency into China as they have developed in their own industries, I fear that they will drive the trade of this country and of other countries into a very highly protected market. On the other hand, I cannot see the basis for your hope in case of Japan's defeat. An efficient China under any leadership would have the same effect in regard to markets as if under the Japanese.
You assume that the fact that the industry of China would be geared to a rising standard of Living for the Chinese would make the difference. I see no reason to believe that the standard of living of the Chinese would rise under their own leadership. It is a rather amazing circumstance that Madame Sun Yat-sen has written in our own magazine, Asia, of last September, that the Chiang Kai-shek government in her opinion had not improved the condition of the average person, and yet Americans continue to take at face value all the statements of the present Chinese leaders.
It is my opinion that any advantage which America would have from Chinese victory would come from the inefficiency of the Chinese, which would not make them formidable competitors in industry. This in turn would cause the Chinese to continue in their misery, but we should have the satisfaction of telling ourselves that they were enjoying the freedom to suffer as an independent nation.
I don't know that there is any happy way out for the unfortunate peoples of the Orient short of the establishment of a coöperative and Christian society, which is so far distant, it seems, that no one bothers to talk about it except the few saints like Kagawa.
However, I do not like to see Americans congratulating themselves on their idealism when they are only backing the side which they fear least.
Sincerely yours,
ELISABETH F. HASWELL
And the author's reply: —
In the Sierras
Dear Miss Haswell:
The main point of your letter — that it is better not to kid ourselves sentimentally, because if the Chinese win they would, if they became efficient at all, be just as much an economic menace to us as the Japanese — seems to me to be very important, because I believe it is an opinion quite widespread in America.
It is an entirely wrong opinion, I think, but it is easy to see why it is held, because our information here about China is so largely unrealistic. The 'realists' and the hard-boiled commentators are the most unrealistic of all, because it is they who most widely disseminate the view that the Chinese are quaint and nice but somehow congenitally incapable of running their own affairs except under foreign supervision or else a pretty fierce native dictatorship.
The best jumping-off place, I think, is the civil war and chaos in China to which Japanese propaganda refers so much. Here it must be remembered that we, with our Yangtze gunboats and our extraterritoriality, and the British still more, and the Japanese most of all, are very largely responsible. We have prevented the Chinese from fighting anything to a finish, because at a certain point we always step in demanding 'law and order.'
For this reason Madame Sun Yat-sen's criticism of Chiang Kai-shek, in Asia, to which you refer, was quite just—for the period up to last fall, when she wrote, but NOT for the period since then.
From the time he seized power until the outbreak of this final war with Japan, Chiang represented a 'deal' with the foreign, international demand for 'law and order' in China. He would do what he could for the Chinese, short of interfering with foreign interests. Whenever it came down to brass tacks, this always turned out to mean Japanese interests— which is of the utmost importance, because while the rest of us had mostly conservative interests, the Japanese had mostly aggressive interests. That is why Chiang, as Madame Sun said, failed to do much for the average Chinese. He could not do much without treading on the toes of the most corrupt Chinese, whom the Japanese bought and backed, and without stimulating democratic reforms, which the Japanese forbade, because they made for national unity, an idea fatal to Japan.
There was a limit, however, to the terms of the 'deal ' under which Chiang was prepared to work. It was the Japanese who miscalculated, and overstepped the limit, forcing Chiang to fight.
In so doing they tore everything wide open. The things that Chiang did before, he now dare not do. The things that he dared not do, he now must do. Nor can anybody on the sidelines say 'boo,' because the Japanese have smashed the whole principle of internationally maintained 'law and order' in China. Our gunboats on the Yangtze, and those of the British, uneasily shift from point to point, trying to look as if they were not being shoved out of line by the Japanese. They dare n't say anything to the Chinese, because that would look as if they were taking sides with the Japanese.
Consequently the Chinese for the first time are able to set to work on their Augean stables — and they're shoveling a lot of dirt. They have to. The people won't fight unless they are given something to fight for. Consequently all kinds of old, corrupt, outlived special privilege and graft are being dealt with in short order. It is no longer even a question of the underprivileged against the overprivileged, but of who will fight and make sacrifices for China, and who is so devoted to his private interests that he will be a traitor to China for the sake of them.
Consequently a victorious China would no longer be a nation of helpless peasants, ruled by a small oligarchy of 'politicos,' militarists, bureaucrats, landlords, and compradores, but a nation with a broadening democracy, and an effective demand for 'the greatest good of the greatest number.' This means that modernization would take place with exactly that general rise in the standard of living of which I spoke in my article, and under conditions entirely different from the Meiji restoration in Japan, which was run by an oligarchy that, as too few people realize, was not only already in power, but already corrupt.
OWEN LATTIMORE
How do you feel about 'Spella Ho'?
Ripley, West Virginia
Dear Atlantic, —
Congratulations on your new novel-serial, 'Spella Ho.' I have just finished reading the first ten chapters. Here is a novel to arouse even the most blasé, inert reader. I have seldom read of any character who fascinates as does Bruno.
As unlike a typical Atlantic story as can be, 'Spella Ho' surges forward with a rush that impels the helpless reader to be carried on wings of the wind. Bruno is alive in every paragraph. Admirable? Hardly. But worth knowing — yes.
It seems to me the best choice you have made under your new policy.
STUART P. ARMSTRONG
Is this one way out for those 'under thirty'?
Niagara Falls, New York
Dear Atlantic, —
Your 'Under Thirty' section is excellent. I'm glad to know what the younger generation is thinking and hope you will let many more of them speak up.
If ' Margaretta' hesitates to bring children into the world that we live in to-day, just when would she have done it, supposing she could have her choice of eras? Suppose all women had refused to have children during the terrible Dark Ages following the breakup of the Roman Empire or during the period of disorganization and insecurity of the Napoleonic Wars?
The point of view represented by her letter seems to me to be immature. The world is what it is, not what we should like it to be, and no good is accomplished by quitting and refusing to play the game. We shall be happier and more useful to society by living like normal human beings.
I would suggest that all who find themselves falling into morbid moods like that indicated in Margaretta's letter make an effort to snap out of it. Cultivate an interest in your fellow human beings. Read Longfellow's 'Psalm of Life'—it's just as vital to-day as when it was written. Start going to church, even if you think it is n't good enough for one who is emancipated like yourself. Yon will find some friendly and intelligent people in it. Read Accepting the Universe, by John Burroughs, and see what this thoughtful naturalist and philosopher thinks about the world we live in —how in spite of evil it is the best possible world. Read history and observe that society has muddled through periods worse than the present, because some men and women kept up their courage.
DWTGHT E. ALLEN
One Syracusan to another.
Syracuse, New York
Dear Atlantic, —
Syracusans who are of an age to remember their beautiful city in the 'Elegant Eighties' have been much interested in Colonel Powell's article in the August Atlantic. I hasten, however, to relieve the author's mind on the lack of a memorial to our early Jesuit missionary, Father Le Moyne.
It is now three years since a suitable memorial was erected to Father Le Moyne on the (then) new Liverpool Boulevard along the shore of Onondaga Lake. The tablet to our revered Father's memory is in (or on) a shrine and close to the 'Jesuit Spring.' Near by, on a height, is the attractive replica of a stockaded fort, similar to those of the French and Indian Wars. Across the Boulevard is the Salt Museum already mentioned by Colonel Powell. Besides the salt vat he alludes to, there are all the instruments used in the salt production.
Like Colonel Powell in his childhood, our family of five (though at an earlier date) loved to visit the ' salt works.' The salty icicle the Colonel dignifies by the name 'stalactite' was called by us 'salticle' — a name coined by my brother for the tasty icicles we loved to suck.
Colonel Powell was not born till 1879, and at the very tender age he attained during the 'Elegant Eighties' one could hardly expect his account of the social life of our growing city to have been drawn from personal experience — probably more or less from hearsay. Certainly his description of dark, seldom-used parlors, decorated by a huge family Bible on the centre table and wax flowers and peacock feathers on the mantel, does not jibe with my own memory of our family home, nor of those of my many school friends on both West Genesee and James streets.
However, as we are all proud of our distinguished fellow citizen, we welcome his interesting and entertaining accounts of early Syracuse, even though our own personal memories sometimes remind us to add to the narrative a grain of salt — a commodity which can never be lacking in Syracuse.
ELIZABETH PORTER CLARKE