HOLLAND is a good paintbox for those who know how to use its colors. David Cornel DeJong (p. 295) was born in the Netherlands in 1905. His parents brought him to the United States in his thirteenth year, and Michigan became his foster land. He was educated at Duke and Brown Universities, and, as English became his willing tool, his prose and verse began to appear in the Atantic, Scribner's, Hound and Horn, and in anthologies. His first novel, Belly Fulla Straw, was published in 1933, and more recently, as a recipient, of a Houghton Mifflin Fellowship, he has been putting the finishing touches on a new book about Holland.
'In Washington to-day there are a few more than 300 general publicity writers in the Federal agencies. Salaries range from $3600 to $12,000 a year. Prior to 1933 the Capital's roll of government publicists numbered 68.'
Lawrence Sullivan (p. 306) is speaking, and in the development of his article he explains what the effect of such publicity has been on the mind of the American reader. At seventeen, Lawrence Sullivan began his apprenticeship in newspaper work, an apprenticeship which was interrupted by his service on the Mexican Border and in an officers' training camp at Fort Sheridan. In 1919 he joined the Chicago staff of the Associated Press, and thereafter, with extraordinary exertion, he managed to complete three years of college work at Northwestern University without losing step in his journalistic assignments. In 1923 he was 'swing man' for the Associated Press for the thirteen states that make up the Central Division. In 1924 he reported the state and national conventions of both parties with such ability that shortly thereafter he was transferred to the Washington Bureau of the Associated Press. Since then his services have been almost exclusively confined to the Capital, where he has written for the United Press, the Scripps-Howard Alliance, the Washington Post, and Forbes Business Magazine.
It must be some peculiar form of callousness that inures us to the shocking fact that last year there were over a million injuries from motor accidents on our highways. On this huge casualty list were a good many thousand children — children who have been permanently crippled by heedlessness and speed. We believe that Ruth Sawyer (p. 316) speaks for parents everywhere, and we hope that her appeal may arouse our national conscience.
For a fair-minded and comprehensive view of the housing problem, the Atlantic calls first upon Thomas S. Holden (p. 321), Vice President in charge of Statistics and Research of the F. W. Dodge Corporation. Mr. Holden is President of the New York Building Congress, Inc. He was Chairman of the Mayor's Advisory Committee on the Real Property Inventory of New York in 1934, and Chairman of the Special Housing Committee of the Merchants' Association of New York.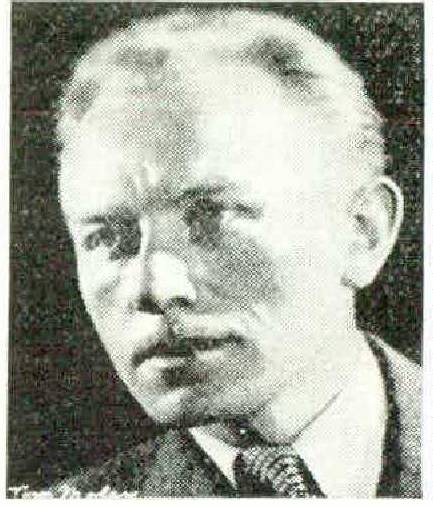 In the April Atlantic, Arthur C. Holden of the Manhattan firm of Holden, McLaughlin and Associates will continue the discussion in his paper, 'Can Housing Be Financed?'
There is no doubt that Elsa Lanchester (p. 332) is one of the wisest wives in the theatre. Her sympathy and understanding have meant much to her husband, Charles Laughton, and her gay and affectionate account of their life together will give audiences everywhere a much keener understanding of the world beneath the klieg lights. Elsa Lanchester herself is an actress of rare ability, as those know who have seen her play Anne of Cloves in Henry the Eighth and Hendrickje Stoffels in Rembrandt. So don't take seriously this account of her early start: —
'Yers ago when I had first met Charles, H. G. Wells wrote three shorts for me. Although I say "wrote," he really did not. I met him, and the first thing he said to the company was, "Elsa blows a whistle." That's all — and that was one story. The effect of my face seen blowing a whistle and the results of the blowing of it —the world of officialdom that I brought down on my head — constituted the whole story, and represented for the films something much more valuable than pages of words about how and why and when.'
Theodore Roethke (p. 340) teaches verse writing and advanced composition at Pennsylvania State College, and in his more contemplative moments gives himself to those verses which have established him in the quality magazines and current anthologies.
Gerard Swope (p. 341) needs no introduction to men of business and science. Born in St. Louis in 1872. educated at Massachusetts Institute of Technology, he has been President of the General Electric Company since 1922.
For several months past Margaret Dana (p. 345) has been conducting in our columns a Consumers' Forum — a discussion of fabrics, furs, and waterproofs. Her articles have been written with the intention of edifying the purchaser and of strengthening those fair-trade practices for which there is such need in American industry. We might add that Miss Dana's story of warmth in fabrics has been checked and approved by ranking officials of the Federal Bureau of Standards.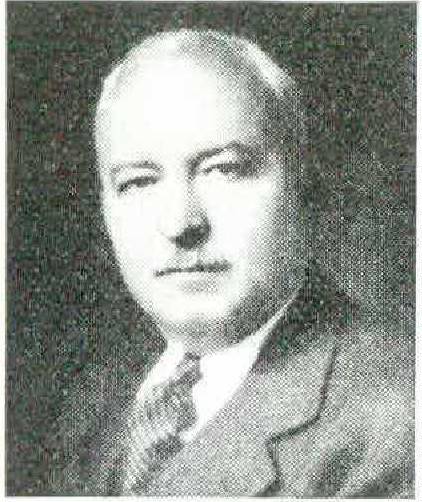 H. B. Elliston (p. 348) is a Yorkshireman with a clear head for figures and a nice sense of balance. His eighteen years in journalism have been divided between London, the China Coast, and the United States. And during that period he has rendered a distinguished service to such papers as the Manchester Guardian, the London Observer, the New York Herald, and the Christian Science Monitor, of which he is at present Financial Editor. Mr. Elliston is naturally in close touch with England, and in our two preceding issues he has outlined certain financial aspects of the Anglo-American relations.
'Whether we like it or not,' writes Alexander W. Williams (p. 352), 'it is the orchestral conductor who has become the important central figure of any musical community.' To appreciate the full force of this statement, one need only think of the attention accorded Toscanini by millions of Americans. Mr. Williams is the music critic of the Boston Herald and the successor to Philip Hale.
Perhaps it is his New England heritage which makes Wilson Follett (p. 361) one of the most definite people we know. For two years past, he has been making note (at our suggestion) of the use and abuse of the English language. In his present article he defines those words which flow back and forth across the Atlantic, as for instance: 'In a New York reporter's account of an interview with Miss Marlene Dietrich I learn that the actress wore no rouge, though she was "definitely lipstioked." A young woman volunteer on one of Major Bowes's radio programmes describes herself as being " definitely from Brooklyn." A Manhattan store (Anglice shop) says that all the debutantes are describing one of its new "creations" in winter headgear as "definitely divine." One of my cisatlantic correspondents finds himself at last, provoked to write: "There is always some popular word one must use, and whether it is used correctly or not is secondary. Just now that word is definitely."'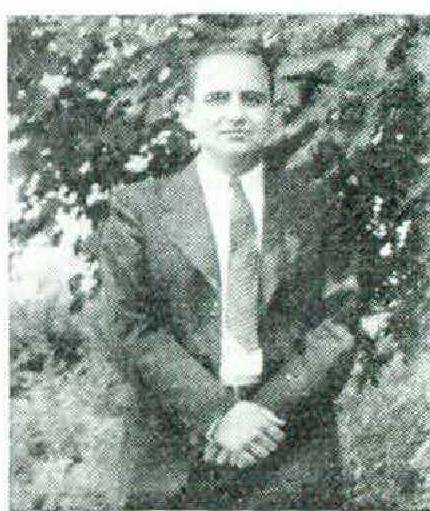 An Atlantic tradition once limited the Editor to no more than two short stories in each issue. In time this came to preclude the use of the very short story in our columns. In this issue we have indulged ourselves by printing a collection of brief narratives whose interest, we think, is out of all proportion to their length.
It, pleases us to observe that each of the four writers is under forty and that each is, in a sense, an Atlantic discovery. 'I was born in Alabama's Chattahoochee Valley,' writes James Still (p. 372), 'and have always looked toward the hills. At the present time I am Librarian at the Hindman Settlement and delivering traveling libraries on Troublesome Creek in Knott County, Kentucky. This is probably the most remote section in eastern America. It is a country of creekbed roads and nag-back travel, the long way around, the far between, the slow arrival. The last few years have brought a hard-surface highway into the county seat, and suddenly modern America is clashing with the primitive and old. It is sad to see it come. I believe the old simplicity was best in many respects.'
Walter Brooks (p. 375) is a Connecticut writer with a delightful sense of humor, His recent contributions to the Atlantic — 'Discovery of America' (August 1937) and 'Plant Early, Two Feet Apart' (January 1938) — have been received with chuckles of delight. John Cheever (p. 379) makes his home in New York State. Wherever his writing may take him in the winter, when summer comes he feels the call to Saratoga. The quartette is completed by an Englishman, Geoffrey Household (p. 383), who made his debut in the Atlantic in 1936 (four of his stories were published in that year), and whose first novel, The Third Hour, is now being widely discussed.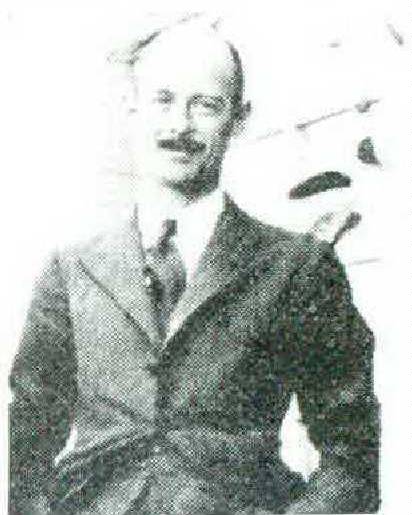 If readers have enjoyed this departure from tradition, we hope they will say so.
Arthur Pound (p. 387), economist and historian, spends most of his year in New York City, and so observes at close hand the parking problem as it troubles our most crowded metropolis. Municipal authorities everywhere are wondering how to handle transient motors. It seems to us that Mr. Pound's solution of city parking has the double virtue of relieving the pressure and of respecting property rights.
Until recently an undergraduate at Harvard, Harry Brown (p. 394) when last heard from was supplementing his college education with a trailer trip across the continent.
After his war service, Henry Williamson (p. 395) took refuge in a tiny hut on the Devon moors, and there he lived the life of a hermit and naturalist, studying the ways of the animal kingdom, and, when his day's work was done, fraternizing with the rustics over small beer in the village pub. It was a healing convalescence after the long ordeal of the war, and from these days of minute and unhurried observation came the books which established his reputation — Tarka the Otter, The Old Stag and Other Stories, and Linhay on the Downs.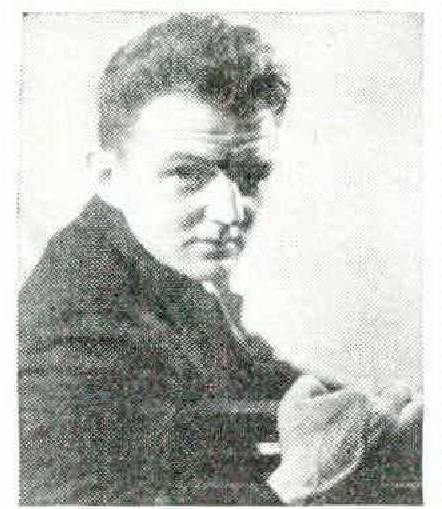 No reader of normal sympathies can view the struggle in Spain without a feeling of painful perplexity. We every one of us should like to see peace restored — but by whom and at what price? In an effort to approach a clearer understanding, the Editor has invited affirmative statements seeking to do full justice to each faction involved. Lan D. Colvin (p. 397) is a London editor long identified with the Morning Post and long conversant with Spanish affairs. John LangdonDavies (p. 403) is an English author who resided happily in Spain before the civil war and whose dispatches written from within the Government lines have been widely followed here and in England.
In this issue we conclude A Prairie Grove, that eloquent piece of Americana by Donald Culross Peattie. He was born in 1898 in Chicago. In 1922 he was graduated cum laude from Harvard, and thereupon entered the Office of Foreign Seed and Plant Introduction in the Department of Agriculture at Washington, where he spent three years in botanical research. He then became a free lance, publishing novels and non-fiction, as well as such technical works as the Flora of the Indiana Dunes. After six years abroad he returned to America and the interpretation of its Nature.
An Almanac for Moderns was published in 1935 and was awarded the first annual Gold Medal of the Limited Editions Club, as the book written by an American author during the previous three years most likely to become a classic. It was followed by Singing in the Wilderness: A Salute to John James Audubon. The next year he wrote Green Laurels: The Lives and Achievements of the Great Naturalists, and in the spring of 1937 his Book of Hours appeared. Donald Peattie is married to Louise Redfield Peattie, herself a writer, with whom he has collaborated on several books. They have three sons.
J. Donald Adams's appeal in the January Atlantic for a revival of 'personal conscience' did not go unheeded. Letters to the Editor, to Mr. Adams, editorials and comments from near and far, attest to the warm reception accorded his New Year's plea.
Grosse Pointe Farms, Michigan
My dear Mr. Adams:
In the pre-Christmas rush my Atlantic did not get read right away as usual, and it was not until I got to bed late last night that I turned to it. Your article came first, I discussed it with my wife this morning at breakfast and then read it again. It is quite impossible for me to resist telling you how glad I am that you have given this expression of yourself, and already many approving letters must have come to you.
We are of the same generation — Williams, 1911 — and for years, particularly as a minister of a suburban parish near Chicago through the fearful twenties, I have felt this decline of which you write, wondering if it was not the sure sign that we were about to topple over into some kind of pit. Nothing could be more appropriate than your castigation of Hugo Black, for, so far as my observation goes, there was no similar castigation anywhere or at any time during and since his nomination for and elevation to our Supreme Court. I mean that no paper uttered more than a mere, hint of disapproval and no one said the words in as quiet and deadly a fashion as yourself.
Your reference to Karl Marx and the British Museum makes me wonder if you have read Lippmann's Good Society, perhaps the most significant book of this whole time. The reference to the churches goes right to the point. But why this Marx and Communism I can understand. I mean I can see why men should grasp at that teaching; though why some men I know grasp at it passes my comprehension. The withdrawal from the churches, on the other hand, puzzles me. I do not know how to account for it. And, of course, in some parts of our country there has been almost no withdrawal in comparison with a generation or so ago. Here in Detroit, for example, the churches have a much more general backing from all groups than in Chicago. But just why should there be a withdrawal? Is if because of the emphasis of the social gospel, so-called, and a complete misreading of the truth that there is really no such thing as a social gospel, but rather a much fuller and widespread individual gospel?
REVEREND FRANK FITT
Princeton, New Jersey
My dear Mr. Adams:
I read with a great deal of interest and profit your article, 'The Collapse of Conscience.' More power to your pen.
Have you ever thought of the possible connection between the tremendous amount of money which has gone into secular education the past ten or twenty years and the little or nothing that has gone into the education of ministers, whose chief business it is to develop the Christian conscience and make it strong, courageous?
I have been studying the World Almanac a bit and comparing these figures. They seem to me startling and very suggestive.
HENRY S. BROWN
New York City
Dear Mr. Adams:
Three cheers for your grand piece in the January Atlantic. I wish the magazine had a circulation of 120,000,000 copies.
LYNN CARRICK
Lenoir, North Carolina
My dear Mr. Adams:
Your article on 'The Collapse of Conscience' is the finest thing I have read in years. May I congratulate you on the simplicity and conciseness of your writing, and the fearlessness and integrity of your thinking. If more writers to-day had your literary and moral qualities, our country would not be in the condition you deplore.
JEAN A. BERNHARDT
New York City
Dear Mr. Adams:
Thank you for the article in the January Atlantic. You have got down to the roots of our trouble. It is a stalwart piece.
IDA M. TARBELL
And from those who disagreed.
Sprinigfield, Illinois
Dear Atlantic, —
For fifty years I have been watching men, some who were supposed or professed to have a conscience. I have yet to find one who had a conscience when his personal or private interests were involved. I have not as yet (and I am looking for that one) found one who would not stretch his conscience out of line in order to gain a private advantage.
'The Collapse of Conscience' is a shining example illustrating my point. I thought when I started to peruse the article that a dissertation on the psychology and ethics of the subject would follow . Instead, any politician of Republican Party stripe could have, and many have, uttered the same sentiments.
Few men are willing (when their conscience is involved) to admit in public that they have made a mistake. Many a man has admitted that he was wrong, but did he, down within his own conscience, believe that he was wrong? I am not sure that the Social Security Act, or the Supreme Court reorganization, or the appointment of Hugo Black was unconscionable. Thirty-five years ago, the Socialists (what horrid beings) advocated many new principles of law and order, capital and labor, social and ethicalIf my memory serves me right, most of the then advocated and argued points have since been enacted into laws by our various states and the national government, and many of them our conscience has found good.
Time cures more things than a broken heart. Who can say what the family relations in married life will be in the next thousand years? Many philosophers and others will argue that point with you. Our conscience has gone through many changes outside of our political and governmental spheres. That which is good for us to-day was not good for us ten years ago, because we were not ready to absorb it. And this is true of the food we eat, the clothes we wear, the books we read, the daily work we do, our relation to the State, the school, the home, the Church, or our conscience.
We do not measure principles with the same rule day after day. As we are Supposed to grow in stature and wisdom, the measuring stick seems to grow. We see with larger vision, greater understanding: our conscience also grows. The conscience of the Atlantic Monthly seems to cover about all things. It takes all kinds and I am 'happy about the whole thing.'
I am not so sure that I should permit myself to 'get mad and stay mad' over 'the Black case,' or the Social Security Act, or the packing of the Supreme Court. Justice Black may develop into the greatest Justice our Supreme Court has ever had. The Social Security Act may turn out (with some corrections) to be the greatest single piece of social legislation enacted thus far by our government, and the Supreme Court may yet be raised out of the murk. Then, oh then, where has my conscience been for the past — ?
HOMER D. MCLAREN
Columbia, Missouri
Dear Atlantic, —
The article by Mr. Adams, 'The Collapse of Conscience,' interests and puzzles me. Pretending to be a lament for the general decay of conscience, it is in substance a covert attack upon President Roosevelt — a very good instance of the decay Mr. Adams is complaining about.
And furthermore it's an attack of precisely the same nature as that made by the officers and directors of the big corporations, who, as was shown by the report of the Federal Trade Commission in February 1934, voted to themselves preposterous salaries and bonuses during the panic years of 1930-1933!
J. W. RANKIN
Do readers agree that our cover'?
Washington, D. C.
Dear Atlantic, —
I have been your faithful friend ever since I can remember, and I shall undoubtedly he reading you long after memory fails. Does n't that give me the right to speak ray mind about the color of your cover?
In brief, it clashes. It clashes with the pastel shades of my tablecloths, when I read with my meals. It clashes with the rose and blue slip covers in my living room. And it clashes terribly in the bathroom.
This evening I was reading 'Business and Release' in the tub, and wondering whether I could retire at age never-mind-what and live on $8.40 a month for the rest of my life, when your pages got. so damp I could n't turn them. So I tossed you over the side, and when you landed on the delicate pink hooked-rug hollyhocks — it hurt me worse than it did you!
I could n't help thinking, 'You look just like a filling station.' And I could hear you reply, in accents dignified and rebuking, 'What am I if not a filling station? If I did not stand out prominently you might not be able to see me when you need more petrol for your thinking tank.'
And that's where the matter rests, until I can think of a suitable retort.
JOSEPHINE HEMPHILL
Beware of 'strange Oriental seeds'!
Harrisburg, Pennsylvania
Dear Atlantic, —
Such tales as 'Plant Early, Two Feet Apart' should be banned from hospitals— I very nearly did myself a serious injury, recently, laughing at it while recovering from an appendectomy. Seriously, however, let me speak for longer and sharper dragon's teeth. The story is a gem.
If you are a collector of bizarre experiences like dragon's teeth, I am reminded of a similar one which happened to some relatives of mine, hard-headed 'Pennsylvania Dutch' people who one time received some strange Oriental seeds from a missionary brother in Persia, or some such place. Fritz was suspicious of them and refused to plant them, but linally curiosity got the better of Minna, his wife. She secretly planted them one night in the dark of the moon. Not expecting any signs of the plant for several weeks, she started indoors, when she was arrested by a shout, 'Ha-ee!' followed by a jumble unintelligible words.
Minna, unfortunately, did not speak ancient Sumerian. Undaunted by that limitation, however, and believing that all foreigners speak the same heathenish gibberish, she shouted, without turning around, the only foreign phrase she knew : 'E Pluribus Oonum!' Then she added, as an afterthought, 'Are Ess We Pea!'
Then, as the shouting subsided, she gained enough courage to look about. Imagine her consternation when she saw, not fifteen Greek soldiers, hut six starving-Armenian-looking little boys. 'Fritz! Ach, Fritz!' she shrieked, and the six little boys babbled their heathenish tongue, pointing at her, but looking more frightened than belligerent. Fritz at that moment poked his head out of the second-story front window.
'Vot's der racket?' he inquired mildly, but the sight of his nightcupped head sent the little boys into a mild form of hysterics. Minna's mother instincts overcame her fright, and she ran back to the garden. As the boys' feet were not yet free, they could not run away, and had to submit to her motherly ministrations. They conferred together in low tones, Minna all the time interrupting with 'Ach, can't you talk English?'
Finally the eldest turned to Minna and recited in a singsong something evidently to the effect that they were harmless, for he showed his empty palms and finished by prostrating himself before her as soon as his feet were free.
In the meantime Fritz appeared with a shotgun, which in all probability was not loaded. At this fearful sight, the smallest boy began to run in circles, shouting the ancient Sumerian equivalent of 'Bloody murder!'
'Ach, Fritz, bring 'em in for a cup of milk!' Minna urged. She motioned to them, and led them into the spacious kitchen.
Minna set milk, gingerbread, and apples before them, then put them to bed in the spare room, six in a bed.
'But vat shall ve do now, Minna?' Fritz wondered.
'Ve must keep them, Fritz!' she replied firmly.
Keep them they did. The boys quickly learned English, or the Pennsylvania Dutch hybrid. Minna named them Fritz, Hans, Franz, Ludwig, Richard, and Johann. Some legal technicality as to birth certificates prevented them from adopting the boys, and I never did learn just what story was current as to their origin. Probably they hinted that the missionary in Persia, or some such place, had sent them. The last I heard was that the boys were growing fast, and Fritzie was planning to attend an agricultural college.
'They're such a comfort to us,' Minna said in her latest letter.
I should n't like you to use an oxometer on that story, but the moral is, Don't plant strange Oriental seeds in the dark of the moon. Minna, at least, should have known better.
EDITH M. MACHEN
What does union membership do to a man?
Schenectady, New York
Dear Atlantic, —
We have just had a house built by a contractor, and our experience leads me to ask the question: What does joining a trade-union do to a man?
We had two contractors, one to build and one to grade and finish off. At nine the builders and carpenters would arrive, and at four-thirty they were through. There was no work done on Saturday. If a man arrived a few minutes early, he sat around and waited for the clock to strike. He kept union hours. He may have been subject to a fine should he have begun at eight-fifty-five. The painters splashed paint on the new plumbing fixtures, the plumbers put black fingerprints on the fresh paint, the plasterers spat on the new floors.
Well, the work was finished on time. Then the grading was begun under a new contractor, who had his own gang of unorganized workmen. One morning they arrived, whistling, at seven o'clock. Their boss came with them. He was here, there, and everywhere. He wielded a pick, a shovel, a hoe. They all joshed each other, and the work went merrily on. They also finished on time, and when the job was completed we fed them beer and they sat under our trees to drink it. Some of them had worked long hours, some short, and the boss was around to help when it was needed. Everyone was happy.
I have heard terrible stories about labor troubles with union men. Our experience was not unpleasant, but the second contract job was much pleasanter, and more human. There was no feeling of employer and employee; no one had a chip on his shoulder, no one went around with the Bill of Rights on his tongue.
Now I am quite aware of the fact that most of the good things that have come to labor have come through the pressure exerted by the trade-unions; that the ordinary workman would have no chance in the world if the unions had not fought his battles for him. The big employers of labor have forced trade-unions on us, and it is the employers who are largely to blame for the unpleasant effects of organization. They themselves organized first. What wonder that their employees followed their example? But I believe it has done something to the individual, which is a great pity. The friendly relationship is largely gone. What a loss to both groups!
Now I do not know what my second contractor pays his men, nor do I know how many working hours they put in in a week. But I do know that they were willing, and apparently contented, and that I enjoyed having them around. I do not know whether they would have expectorated on the new floors, or walked off with some tools (by mistake, of course). They worked outside and were not subject to that temptation. But I know they did not walk over the young grass that was just coming up, as the plasterers (who had to do some work over) had to be told not to do. Their future employment depended on their doing a good piece of work, and no union would protect them if they shirked.
I have known many fine union men. The boss carpenter was a grand Scotchman, proud of his skill, a high-grade man in every sense. But he would not make my kitchen shelves as wide as I wanted them, or give the drainboard the pitch I thought it should have. I shall always be a little less contented on that account. Probably I should have been firmer, and stood up for my rights, as if I, too, belonged to a union.
Well, what is it that belonging to a union does to a man?
CONSTANCE JOHNSON
Pennyfeather on the mat.
Indianapolis, Indiana
Dear Atlantic, — I have enjoyed Mr. Moffat's 'War and Football' in your January issue. Being of Harvard leanings myself, the football prelude particularly appealed to me. But I must admit that some of the references to the hows and whys of our going to war, and to the American Legion, rather ruffled my feelings.
I am one of those queer animals who are World War veterans and proud of it.
Of course there have been disillusionments, but I still believe that we went to war to protect our people and our national life and not because Wall Street or munitions makers or England or France slyly tricked us into it.
And, being proud of my service, I am just as proud of my membership in the American Legion, because, above everything else, I look upon it as a means of holding and keeping alive a spirit and feeling that only a service man can know.
The vast majority of this particular cross section of America is going its way just as quietly, earnestly, and straightforwardly as the rest of the country. Of course the Legion, nationally, has made mistakes. Of course individual posts and members have done some ridiculous and indefensible things. But the Legion is bigger than John Doe or Richard Roe or past commanders or new commanders. For the Legion was born in the heat of one of the most tremendous moments in our national life, and will endure so long as one still lives who helped hold high the torch in that fateful darkness.
That's all there is to the American Legion — just a million Americans bound together by a common service, working together for a common end, far from perfect, full of mistakes, but everlastingly proud of the work they are doing and prayerfully hoping and believing that they will leave t he America they love just a little happier, just a little finer.
PHILIP C. LEWIS
What, exactly, was Mr. Ludwig trying to prove?
Philadelphia, Pennsylvania
Dear Atlantic, — The malicious distortions and plain untruths in Emil Ludwig's article on 'The German Mind in the February issue are perhaps too evident to require comment.
It is true that the great literary, musical, and artistic period of our culture is a thing of the past, in Germany as elsewhere. However, it is senseless to assert that prosperity and political unity, as such, have injured Germany's intellectual progress or reduced the quality of her contributions to our civilization. Ours is a scientific age, and l have never heard it denied that Germany's scientific and technical progress during the period 1870-1914 has been at least equal to that of other lands.
Ludwig has a facile pen and a captivating style. His biographies, however, have had greater success in this country than abroad, owing to the fact that Americans are less familiar with the lives and characters of Bismarck. Napoleon, and so forth, and therefore not such good judges of their biographies.
It amused me to find a thrust against Richard Wagner. Most of as admire our geniuses and gladly allow ourselves to become inspired and even overawed by their greatness. Ludwig rebels and becomes surcharged with hatred toward the man whose greatness would gain such ascendancy over us. For many years Ludwig and a little clique in Berlin have waged war against Wagner and earned the disgust of everyone in Germany with the tastelessness of their attacks. Is he attempting to stir up a Wagner controversy in this country?
May I hope that you will adhere to the good old Atantic custom and follow this Ludwig article by its counterpart, 'The Jewish Mind,' by Julius Streicher?
ANONYMOUS