AMERICANS will agree to disagree on almost any domestic issue worth mentioning, but in their wish for international peace they are as nearly unanimous as a nation can be. The questions are, first, what can we do to help maintain peace abroad, and second, what precautions should we take to preserve our neutrality if other powers elect to fight. It is in this transition from the ideal to the practical that we so frequently come to grief. Congress has labored to define our passivity as a bystander in the midst of hostility, but there are plenty of skeptics who assert that our neutrality legislation will defeat its very purpose if war breaks out.
A Southerner and a realist, David L. Cohn (p.545) is determined not to put his trust in wishful thinking. Recalling our neutrality laws from the void in which they repose, he seeks to show what would happen were they applied to-day to those two inflammable arenas, Europe and China. The results of such a test are hardly encouraging.
From his home in Greenville, Mississippi, Mr. Cohn makes periodic forays north to Stir up his friends and his publishers. Those who want to know him better should read his first book, God Shakes Creation. His second, Picking America's Pockets, is a devastating indictment of our tariff policy.
A scholar all his life, Henry Osborn Taylor (p.554) established his reputation as an historian with bis famous trilogy, The Classical Heritage of the Middle Ages, The Mediaeval Mind, and Thought and Expression in the Sixteenth Century. Not long ago Mr. Taylor wrote to the editor as follows:
'I've been occupying myself for the last three or four months with an old Greek fighter, who was a great poet, though we have only a few fragments of him. I let him tell the chances of his life (as we know them), and then follow on with his mind, after the spear had let out his breath, as it takes up the thoughts and impressions of the Greek centuries, and then the Roman and Christian, and so forth — all making his comment on the ages. ... It has nothing to do with papyrus finds, but is formed out of large knowledge by the intellectual imagination, and should be read with some imagination.'
When the manuscript arrived it was found to contain a creed of singular beauty.
Logan Pearsall Smith (p. 565) was born in New Jersey, of Quaker antecedents. His father was a glass manufacturer and an amateur evangelist of compelling exuberance; his cousin was M. Carey Thomas of Bryn Mawr (not Marion Park, as was erroneously stated last month); his elder sister was an eager student who eventually married Bernard Berenson. From this sister and an aged Camden neighbor, Walt Whitman, young Smith first learned the magic of words. Academic exposure at Haverford and Harvard left him unresolved; then, like another American stylist, Henry James, he went to England, where at Balliol College, Oxford, and at large, he developed the critical faculties and the gift of expression which have earned him his place in the world of letters. The account of his Boyhood and Youth began in our October issue and will be concluded in January.
Recognition of Labor's increasing power in industry is nothing new to England, whose regulation of industrial conditions is two full decades in advance of our own. Thus, when talk arose about the obligations which American unions should — or should not — assume, it seemed expedient to turn to the old country for advice. The editor wrote to the head of the London School of Economics, asking for an English spokesman, fair-minded and experienced: he was referred to John Hilton (p. 573), professor of Industrial Relations in the University of Cambridge.
John Hilton was educated in the elementary schools and apprenticed as a mill mechanic in 1896. He attended evening classes at Bolton Technical School while by day he was first foreman, then manager, of engineering works at Bury and Heywood. Studies in Russia occupied him in 1907-1908; thereafter he was a lecturer, a technical writer, and for twelve years Assistant Secretary and Director of Statistics, Ministry of Labor. He was president of the third and fourth Conferences of Labor Statisticians and of the Textile Wages and Hours Commission, Geneva. In short, he knows whereof he speaks.
It seems appropriate to hear from young poets, both under forty, at a time when Armistice Day compels us to pay more than lip service to the thought of wars, past or future. Graduate of Rugby and Oxford, George Allen (p. 579) is a poet who has studied in Germany, Austria, and for two years in the United States. At the moment he says he is having 'a fascinating time inspecting schools for the Board of Education. I wander round Cheshire and live in Chester. No two schools are the same, I have my fill of children, whom I love, and I am getting a very interesting training in administration, and a decent salary. It is more interesting now than in M. Arnold's time.' Edward A. Richards (p. 580), who makes his first appearance in the Atlantic, was a protégé of Robert Frost's at Amherst. He received itis doctorate at Columbia, where he is head of the Home Study Department.
Writing of Theodore Roosevelt in 1930, John Jay Chapman had this to say: —
I have just read in type-writing a book about Roosevelt — which ought to be called the Night Side of T. R.; for it is wholly malignant. — and to that extent ineffective. But it's true. He was very nearly mad at times — and broke down his mind by his egotism and mendacity. I had a quarrel with him — political, and personal, and deadly. He was a great genius for handling a situation, and with men, in such a way as to get credit — but he was a damned scoundrel. His genius was to flash a light, put someone down a well, raise a howl to heaven about honesty, and move on to the next thing. Such a genius for publicity as never was — and our people, being boy-minded and extremely stupid, found him lovely. His feebleness of intellect appears in his writings—• which are dull and bombastic — and I doubt whether he will go down as a great man. He's more like a figure out of Dumas.
The statement is characteristic of one of the most trenchant, discerning, and perverse critics America has yet produced. It is a reproach to our reading public that Chapman's writing should be better known after his death than ever in his lifetime. Edmund Wilson (p. 581), who with the aid of M. A. DeWolfe Howe's new volume has drawn the Atlantic portrait of Chapman, is himself a skilled interpreter and critic. Graduating from Princeton in 1916, he served in an editorial capacity first Vanity Fair and then the New Republic, to the latter of which he has contributed many a notable essay.
Elizabeth Hollister Frost (p. 596) is the great-great-granddaughter of Clarissa de Montfort, the spirited French lady who gave her daughter in marriage to Thurlow Weed. 'The Wedding Ring,' one of a group of dark tales of the incredible village of St. Cirq-la-Popie, introduces Mrs. Frost's first prose, and seems to stem back to her Gaelic beginnings. The author was born in Rochester, New York, and married Eliott Frost, psychologist and writer. He died in 1926. She now lives in Tarrytown-on-Hudson and high above the River Lot, in the Gothic fastness of St. Cirq itself, whenever she 'can get there.' Harpers has published three volumes of her poems, The Lost Lyrist, Hovering Shadow, and The Closed Gentian.
Joseph Fort Newton (p. 603), rector of St. James's Church, Philadelphia, sent us this explanatory note enfolded in his manuscript: —
I wonder if you would be interested in the enclosed article for the Atlantic. As you discover, it is a kind of report, or interpretation, of my experience in conducting a feature in the American press; the most interesting thing I have ever done. After reading more than ten thousand letters — real documents, too — some thoughts become clear as to the things people struggle with and against. . . .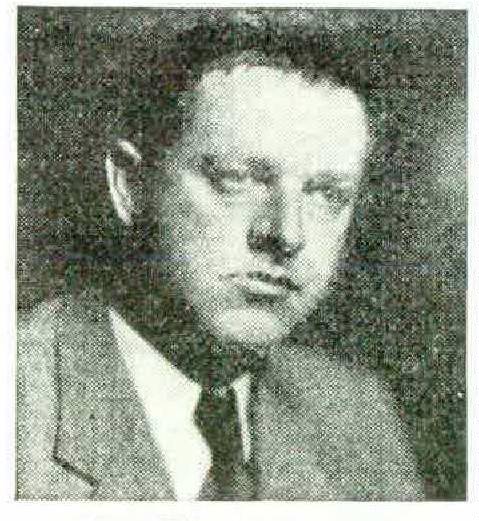 The Atlantic editors have given every encouragement in their power to Margaret Dana (p. 608). Miss Dana has befriended millions of consumers. As a merchandising counsel with offices in New York, she makes it her business to see that the commercial standards in this country are as nearly as possible what they should be. A college graduate with years of business experience, she is fearless and undeviating in her effort to perfect a better understanding between the manufacturer, the retailer, and the consumer. The technical statements in her articles have been checked by the United States Testing Company, the largest neutral laboratory in the country. It is with no small pleasure, then, that we have scheduled a series of her articles for our fall and winter issues: in them Miss Dana will endeavor to tell the consumer what he or she ought to know before the purchase is made.
A lawyer of international repute, Newton D. Baker (p. 612) was mayor of Cleveland from 1912 to 1916. He was then appointed Secretary of War by President Wilson, and served that office with remarkable efficiency until his retirement to private life in 1921.
A Southerner with an inquiring and sympathetic mind, Erskine Caldwell (p. 617) is the author of Tobacco Road, God's Little Acre, and We Are the Living, to mention three of his betterknown works. Here is an abbreviated account of his youth extracted from Authors Today and Yesterday: —
Born December 15, 1903, in a manse near White Oak, Coweta County, Georgia, where my father was the pastor of a Presbyterian church, I received no formal education until I was fourteen years old. During that time my father, who was home mission secretary of his church, moved frequently, and it was not thought wise to send me to school for two or three months at a time. So, whatever education I had by the time I was fourteen, it had been derived from reading and listening and looking in the Southern states west of the Mississippi River.
I attended public school for the first time in Atoka, Tennessee. I completed the eighth grade that year. Two years later I completed a year's work in the high school at Wrens, Georgia. A year or two out for informal travel (informal travel: travel without my parents' permission), during which time I discovered the Gulf of Mexico, Mexico, and something of Central America, and I was pushed into preparatory school in South Carolina. After several efforts to escape, I finally managed to reach the University of Virginia. . . ,
I first began writing at the University of Virginia, continued my efforts, or training, or whatever you wish to call it, at Atlanta, Georgia, in the city room of the Journal, and at last found that a lot of work could be done in Maine in a day's time.
This year in company with Margaret BourkeWhite, the photographer, Mr. Caldwell journeyed through the Delta and the scraggy foothills to Secure a clear-eyed, unretouched portrait of the tenant farmers of the South. The book which resulted from the collaboration, You Have Seen Their Faces, will be published in November.
Elsie Singmaster (p. 628) lives in Gettysburg, in that golden valley so coveted by Lee and so well-stocked by her neighbors, the Pennsylvania Dutch.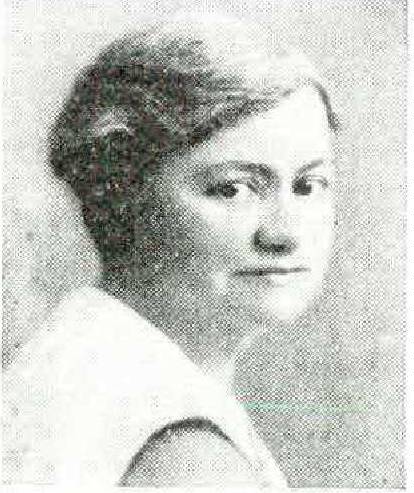 Nebraska-born and a graduate of Yale, Edwin R. Embree (p. 636) served with the Rockefeller Foundation for twenty years before becoming president of the Julius Rosenwald Fund. He has specialized in the study of races and particularly the education and health of the Negroes and whites in our South.
Seldom, we feel, have the horrors of bombardment, the heart-rending uncertainties which confront noncombatants in war, been more poignantly described than in the words of our two correspondents from the Far East. Captain Walter C. Kent (p. 644), a United States Army reserve flier, was one of a group of Army and Navy trained aviators who sailed for Shanghai in 1932, under contract with the Chinese Government to train the Chinese air corps. His sister sends us this thumbnail sketch of him: —
'Foxie,' so nicknamed because his Negro mammy thought his hair exactly the color of a red fox's brush, is a native of Kentwood, Louisiana, where his grandfather and father were pioneer lumbermen in Louisiana longleaf pine. He spent his early life with a gun in one hand, fishing rod in the other. At the University of the South, Sewance, Tennessee, he made, a notable athletic record, having been selected for the All-Southern football team in 1926, the year of his graduation.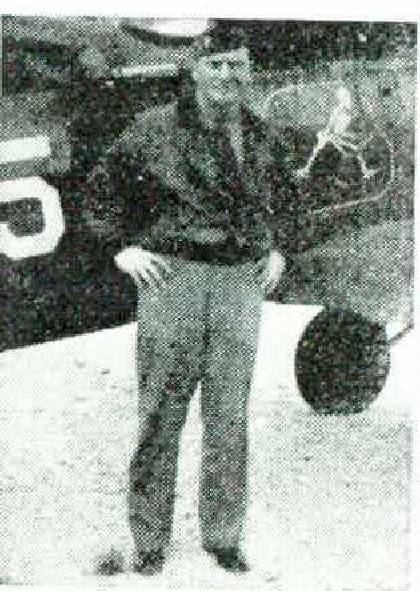 After some time in Mexico with a construction company, he succumbed to a long-felt urge by entering the 'West Point of the Air,' Brooks Field. Texas, as a flying cadet, finishing at Kelly Field. Since his was the first class, under a new ruling, not to be automatically absorbed into the regular Army air corps, he was enrolled in the Army reserve corps with the grade of lieutenant. It was in this capacity that he went to China in 1932 with Colonel John H. Jouett, under contract with the Chinese Government to train a Chinese air corps and establish flying schools there on the pattern of America's Randolph Field.
Equally acquainted with the ebb and flow of events in the Far East, Lillian Shively Rice (p. 648), a young American graduate of one of our Middle Western colleges, has spent the past four years in the offices of an American law firm in Shanghai.
A native of Chattanooga and president and editor of the Chattnooga Daily News, George Fort Milton (p. 633) is well qualified to represent the consumer's interest in TVA. His article carries on the discussion introduced by Wendell L. Willkie ('Political Power,' in the August Atlantic) and answered by Dr. Arthur E. Morgan, Chairman of the TVA (' Public Ownership of Power,' in the September Atlantic).
The informative debate on Power in the Atlantic led to voluminous correspondence with the Tennessee Valley Authority. By vote of the Board, in which the Chairman, Mr. Morgan, did not concur, certain of these letters were given to the press by the Authority, including a flat and wholly untrue statement that the Atlantic 'did not see fit to open its columns to both sides of a public issue.' Such a charge, as our readers well know, is as unfair as it is gratuitous.
Toward the close of the correspondence, which we trust has terminated, the Atlantic asked a question which, with its reply, seems to us to cast essential light on the important policy of the Authority which should be borne in mind when its value as a 'yardstick' is considered.
The editor wrote: 'The controversy is involved and would be greatly simplified if the methods of accounting of the Tennessee Valley Authority could be brought into line with the methods of accounting of the large private companies. Obviously, the yardstick is no yardstick at all unless parallel results can be placed side by side. Will you, then, state quite definitely whether it is the purpose of the Tennessee Valley Authority to keep their books and to publish their figures in the manner of the private corporations with which the public is familiar?'
To this pertinent inquiry the Authority replied formally through its Director of Information: —
It is the practice of the Tennessee Valley Authority, pursuant to specific statutory provisions, to keep its books in accordance with a detailed classification of accounts as prescribed by the Federal Power Commission, which agency also prescribes the classification of accounts by which the private utilities engaged in interstate commerce keep their accounts. As to the publication of such figures, under the TVA Act we are required, and it is our practice, to present annually to the Congress and to the public the results of our financial operations, in a simple, understandable way.
Your question goes further than this, however, and asks whether it is the purpose of the Tennessee Valley Authority to keep its books 'in the manner of private corporations with which the public is familiar.' The laws governing the Tennessee Valley Authority and the policy of the Board alike forbid following the precedent of private utilities with respect to their books and figures. The 'public is familiar' with the financial and accounting practices of the private utilities as a result of an investigation of public utility financing and accounting carried on by the Federal Trade Commission during the administrations of Presidents Coolidge and Hoover. After a six-year inquiry, that Commission reached the conclusion that in the books of these utilities there were 'write-ups, improperly capitalized intangibles, and inflation' in eighteen large companies and their subsidiaries, totaling $1,491,000,000. (See Senate Document 92, Part 72-A, 70th Congress, first session, page 302.)
I am sure you will agree with me, in my specific reply to your question, that the public interest would not be served if 'the methods of accounting of the Tennessee Valley Authority could be brought into line with the methods of accounting of the large private companies,' as such methods are disclosed by this investigation.
Very truly yours,
TENNESSEE VALLEY AUTHORITY
W. L. STURDEVANT, Director of Information
It will be obvious to our readers that the Atlantic's question was based upon the familiar and proper methods of accounting generally used and meeting the requirements of the Federal Power Commission and the Securities and Exchange Commission.
The Editor declares — and so, for that matter, do a number of readers — that Enchanter's Night-shade is the best novel that has yet come from the urbane pen of Ann Bridge (p. 663). As a young girl, the author occasionally visited her Italian relatives in the north of Italy, and to those serene days of 1905 and 1906 the present story is traceable. Enchanter's Nightshade is a novel about the provincial Italian nobility in their great country houses — large and complex families they were, with the manners and morals of the eighteenth century. Into their midst comes an innocent, flaxen-haired English governess — and so the trouble begins.
Ann Bridge is married to an official in the British Foreign Office. As the wife of a diplomat and the mother of three grown children (a son and a daughter were at Oxford this past year), she did not begin her literary career until middle life, when, in the words of Virginia Woolf, she had a room of her own.
Mr. Taft has his day in court.
Cincinnati, Ohio
Dear Atlantic, —
The article by George E. Sokolsky in the September issue, entitled 'The CIO Turns a Page,' has been called to my attention because it contains a reference to the Federal Steel Mediation Board.
While Mr. Sokolsky's attitude in the article is anything but impartial, he is of course entitled to bis opinions. On page 316, however, his statement of the facts is entirely inaccurate. He says that the Board was authorized: '(a) to investigate issues, disputes . . . that are burdening or obstructing . . . interstate commerce; (b) to conduct hearings, take testimony under oath, and make findings of fact and recommendations for settlement; (c) to act as voluntary arbitrator on request of the parties to the dispute.'
He implies that this was the whole commission to the Board, and goes on to say: 'The Board ignored a and b of its commission and without request from the steel makers immediately started to act as arbitrator. Undoubtedly this made for failure.'
In the first place, Mr. Sokolsky confuses arbitration and mediation. The Board made no attempt to arbitrate because the parties did not request it. It did attempt to mediate because the order of appointment mad: 'Now, therefore, I, Frances Perkins. Secretary of Labor, by virtue of and pursuant to the authority vested in me by Section 8 of the Act of March 4, 1913, do hereby appoint Charles P. Taft, Lloyd K. Garrison and Edward F. McGrady, as Commissioners of Conciliation, to mediate the said labor dispute which has arisen in I hesteel industry.'
Furthermore, Section 8 of the Act of March 4, 1913, is headed, ' Mediation of Labor Disputes,' and reads in part as follows: 'The Secretary of Labor shall have power to act as mediator and to appoint commissioners of conciliation in labor disputes whenever in his judgment the interests of industrial peace may require it to be done.'
There is no authority in the Federal statutes for the power attempted to be given in the part of the order quoted by Mr. Sokolsky. In particular, neither our Board nor the Secretary of Labor had any power
to subpœna witnesses. We therefore proceeded as the statutes provided.
Mr. Sokolsky has the reputation of a publicist who knows a good deal about business and industrial relations. It is difficult for me, therefore, to understand how he could confuse 'mediate' and 'arbitrate.' Because, entirely apart from statutory authority, the first effort of public agencies in nearly every strike is the same as our first effort —namely, to mediate. That means to try to find some common ground upon which both parties can agree.
In mediation the personal opinions of the government agent about the dispute, or about labor policies in general, have little or nothing to do with the case. His success or failure usually depends upon his familiarity with the viewpoints of the parties, his ingenuity in working out intermediate positions, and his persuasiveness in getting the parties to come together. The more matters there are in dispute, the easier it is to mediate, because more concessions can be made without yielding principles. The difficulty in the steel situation was that there was just one point of dispute, and neither side could yield without a public defeat. Under these circumstances it was quite unlikely that either one would make such a concession. Even so, the settlement of the Inland Steel strike at Indiana Harbor, Indiana, was substantially on a basis previously suggested by us at Cleveland.
As to whether a different 'arbitration Board might have accomplished more,' as Mr. Sokolsky suggests, he might talk to the leaders of the steel companies and of the union about it. He'd be surprised.
CHARLES P. TAFT
Chairman, Federal Steel Mediation Board
To which Mr. Sokolsky makes reply.
I think Mr. Taft makes too legalistic a distinction between mediation and arbitration in a labor dispute. The job is to end the dispute. This job his Board, in my opinion, was not fitted to do, because its members had expressed a biased opinion concerning the one issue at stake. One side of the dispute could not trust them — and did not.
As to the technique employed by mediators, which Mr. Taft describes in his letter, it is generally regarded as a process of wearing down the resistance of the weaker side, usually the employer. In this instance the employer was not the weaker side, and therefore the process could not and did not work.
So many suggestions were made to the employers by the mediators that I suppose they can lay claim to any outcome. The employers had only one proposal — namely, that the plants be reopened on the basis of May 26. This was done in each case. There is no difference between the opening of the Inland Steel plant at Indiana Harbor and any other struck plant. Mr. Taft ought to know that.
As to his final tour deforce, that I should be surprised if I spoke to ' the leaders of the steel companies and of the union about it,' — 'it' meaning his Board, — I did talk and I was surprised — but not as Mr. Taft means for me to be.
GEORGE E. SOKOLSKY
A question of morality that well deserves answering. First, the 'Dutch Uncle' speaks.
Portland, Oregon
Dear Atlantic, —
I wonder if any of my experiences have become sufficiently mellowed to enable me to sign this letter 'your Dutch Uncle'? You know, I have always considered the Atlantic Monthly as my Alma Mater, and the mere thought of a change of relationship makes me feel just a little uncomfortable. Here are the facts: If you will go back into your records of the early nineties, you will find that the writer of this communication was a perceptible cog in your office machinery. I entered the employ of Houghton, Mifflin and Company in the spring of 1892 and worked some three and a half years at 4 Park Street, Boston, along with Allan Jacobs, Ernest Show, and George Tucker, the mulatto porter. Our job was to sweep out the office in the morning, — that was before the invention of vacuum cleaners, — attend to the getting and sending out of the mail, answer the telephone, and run errands. We were the first to get there in the morning and were supposed to be the last to leave at night—once, however, I inadvertently locked in Miss Frances and she had to make her escape out the back window and across the snow through the Old Granary Burying Ground. I heard all about it the next morning.
At that time Mr. Horace Seudder was the editor of the Atlantic, and Mr. Garrison secretary to Mr. H. O. Houghton. Mr. Scudder wrote all his letters in long hand, but Mr. Garrison dictated his to Miss Plunkett. Have you ever had another stenographer with a more fitting name or a more efficient worker?
Once each week the dignitaries of the office, Mr. H. O. Houghton, Mr. George Mifflin, Mr. J. Murray Kay, Mr. Seudder, Mr. Thomas B. Tichnor, Mr. Coolidge, Mr. H. N. Wheeler, Mr. Smith, and Mr. Kimball, would assemble for two or three hours in Mr. Scudder's room on the third floor for the 'Powwow.' Many a time I have had to break into the static with some message from the Press which required an immediate answer.
We boys were stationed right at the main entrance on the second floor and were the ones to greet the public and carried the name of the caller to the official whom the caller wished to see. I gasp when I think of some of the distinguished visitors whose names I have announced. Harriet Beecher Stowe, F. Hopkinson Smith, Elihu Vedder, Lucy Larcom, Mrs. A. D. T. Whitney, Margaret Deland, Agnes Repplier. Sarah Orne Jewett, John Fiske, George H. Palmer, Phillips Brooks — I believe I saw James G. Whittier once, and soon after his death I heard Oliver Wendell Holmes, the father of the late Justice, tell Mr. Garrison that he was now the butt of his own wit, 'The last leaf on the tree.'
I used to like to see manuscripts come in through the mail from Lafcadio Hearn. He put so much of his personality into the address on the wrapper. I still have one of those wrappers in my possession which I swiped from the waste-paper basket.
We office boys were not encouraged to be on intimate terms with those who came to the office, but I remember that Thomas Bailey Aldrich used to tempt us to break through the rules and we would jolly with him occasionally. Once, when George Tucker
had been sick and got behind in his rent and was in grave danger of being ejected from his home in Chelsea, the men in the office made up a purse; Mr. Aldrich was the only one outside the office whom we felt like asking to contribute, which he did most liberally.
Now, why all this reminiscing? Well, I think you will agree with me that the men and women I have named were not only clear-minded, but also cleanminded. I doubt if any one of them would have written or would have approved for the sake of humor or frankness or even for the cause of sociology the printing of such lines of a shady character as those which appeared on page 581 of the May Atlantic, Oh, yes, I know we are not living in the early nineties and life is supposed to be freer now than then — but all the same, smut is smut and no one can use it without himself becoming smutty.
George Tucker used to say to me, 'Never mind, a hundred years from now it won't make any difference'— but that is one piece of philosophy upon which we did not agree.
Your Dutch Uncle,
J. A. L.
And the Editor's reply.
Dear J. A. L. —
How your letter brings back the old days! During the first years when I was editor of the Atlantic, circa 1908, we were an adjunct of Houghton, Mifflin and Company. The smell of Aldrich's pipe had not yet been thoroughly aired out, and though business methods had progressed, they bore a definite relation to those of the days you describe.
As to changes in the Atlantic, a magazine lives in its own time — or it does not live at all. I should be very sorry to see anything in the magazine that could not be read aloud, or that was in any sense, near or remote, prurient. But the line that divides pruriency from frankness is very wide, and I am not sure that the increased candor in expression is not a healthy sign. Certainly it wrought no evil in Shakespeare's day and had not the corrupting influence of the lascivious prose and verse of the Restoration. As I turn the pages, the Atlantic seems to me a pretty decent magazine.
Among those who speak up for the 'new Atlantic' . . .
East Lansing, Michigan
Dear Atlantic, —
It's fine to come home from vacation and find the Atlantic in new dress! Becoming, too! Maybe, being an optimist, you'll think you can beat the September issue, but I have my doubts. Moving the 'Column' to the 'front porch,' and enlarging the book-review type make me clap my hands. Of course that outside cover with Atlantic in white, and the larger, clearer type of the contents, are fine steps forward, as well as the enlargement of the page. If your choice and treatment of Atlantic portraits will equal the initial, I shall be tickled to the point of saturation. I propose, too, to find a cosy sitting in that 'Sun Porch,'and enjoy it. In short, both in make-up and in contents you have surpassed yourself in this September edition, and I proffer congratulations! You may subject this letter to the 'Oxometer' if you wish.
Very sincerely,
MARTIN LUTHER FOX Associate Minister, The Peoples Church
New York City Dear Atlantic, —
I must say that the Atlantic gets better and better. This last issue was simply corking. I read 'The Oxometer' piece out loud and everyone nearly had hysterics. George Sokolsky's story was fine, too. And of course, being Hoover fans, we liked the Hoover thing immensely. Could n't the short stories be as good as the serial? That, by the earmarks, is going to be a honey. Anyway, what I 'ru trying to say is that the Atlantic seems more alive 1o me than ever before, and I hear many others mention the same thing. I don't know exactly what is the explanation, but I like it, at any rate.
MARGARET DANA
Galesburg, Illinois
Dear Atlantic, —
I have just finished reading Herbert Hoover's article in the current September issue. Atlantic is to be congratulated on the splendid presentation of our national problem.
I wish this article could be published in pamphlet form and broadcast over the entire nation. I should be glad to be a subscriber to a fund for that purpose.
EDWIN NASH, M.D.
Straight from the heart come these tributes to Dwight L. Moody, whose 'portrait,' drawn so tellingly by his son Paul, appeared in the September number.
Altoona, Pennsylvania
Dear Mr. Moody,—
I am an old Catholic — Roman, if you will — priest, sixty-two years in the priesthood. I have just read your most interesting article in the current enlarger! number of the Atlantic telling of your dear good father, and want to send you a word of thanks for the same.
What a wonderful father you had! From your sketch of him, so vivid that I can now see him, I am in admiration of the father and the man. May I say this to his worthy son; if he were a member of the Catholic Church he would or should be enrolled among her great saints — a confessor non-pontiff at least.
Will you kindly toll the Atlantic that it has done well in leading the new series of its Portraits with Dwight L. Moody.
Very sincerely,
MORGAN M. SHEEDY
Middlebury, Vermont
Dear Mr. Moody, —
When I tore off the wrapper of our September Atlantic, the first thing that my eyes beheld, after its white-lettered cover, was your name, and I said to Mother, 'Why, here is an article by our President
Moody,' which I promptly proceeded to read to her. We both enjoyed it so very much that I was moved to write and thank the author.
It cannot be an easy thing, I should imagine, to paint the portrait of anyone so close to you, especially to make it both accurate and appealing, as you have done. The big, warm-hearted, dominant type portrayed reminded me a little of Clarence Day's 'Father,' though of course there was no religious element in the latter. 'There were giants in the earth in those days' occurs to one after reading both. 'If a man die shall he live again?' seems as though it could be answered, 'Yes, if he has a son who makes him live again, with love and artistry.' Please accept the congratulations of one Atlantic reader.
VSOLA C. WHITE
Curator, Abernethy Library
Chicago, Illinois
Dear Mr. Moody, —
I am a Hebrew of somewhat advanced religious tendencies, hence am not particularly interested in your late distinguished father's religious views. I am, however, moved to write you to say that, all matters of controversy apart, I think your article upon your father's domestic life and attributes in the September Atlantic constitutes one of the most beautiful tributes that I have ever read and must, I feel certain, elevate and stimulate any reader, regardless of his sectarian or I heological allegiance.
I take the liberty as a stranger to tender my hearty congratulations upon a lovely piece of prose writing and a very worth-while article.
EMANUEL STERNHEIM
Concerning Persepolis.
University of Chicago
Dear Atlantic, —
Mr. Canby's interesting article, 'A Letter from Persepolis,' in the August Atlantic is a refreshing glimpse of that great site. Perhaps he is unnecessarily severe on the Persian art, which he accuses of an ignorance of portraiture and a lack of life. This may be true if one compares if directly with the best pieces of contemporary Greek sculpture, but Mr. Canby passes over the fact that ancient Oriental art was not interested in portraiture. It was interested in representing scenes as a decorative setting for a building in which personages took action. The ancient Oriental would have felt it a sacrilege to represent living and important individuals too concretely in stone.
Mr. Canby refers several times to 'the expedition' which is operating at Persepolis. Until 1930, French archæologists had a monopoly on excavation in Iran. The first concession granted to another nation went to an American institution, the Oriental Institute of the University of Chicago, under the able field directorship of Professor Ernst E. Herzfeld. The work at Persepolis has been excavation with a view to restoration. At present the expedition is under the joint auspices of the Boston Museum of Fine Arts, the University of Pennsylvania Museum, and the Oriental Institute of the University of Chicago, with Dr. Erich F. Schmidt as Field Director.
JOHN A. WILSON
Director, The Oriental Institute