New Books for the Younger Children
For more than a quarter of a century Anne Carroll Moore has had charge of the children's books in the New York Public Library. An idealist, she has fought valiantly to secure for her young audience clearer printing, better illustrations, and above all a text which has both integrity and interest. The Atlantic is fortunate in being able to turn to her again for her selection of the better new books in the juvenile field.
BOOKS for children of all ages are more plentiful than ever this year. Far too many of them look alike, feel alike, smell alike (like linoleum), taste alike, to become acceptable additions to a child's own library.
The old supplementary reader made no claim to general attention. It was unmistakable in intention and reasonable in price. The new utilitarian type of book growing out of the school project is too often clothed in a format far in excess of the value of its content.
I usually begin my selection of children's books for the Atlantic by looking for a book for family consumption. This year I've found two in which the children are satisfyingly real.
The Weans of Rowallan (Coward-McCann, $2.50), by Kathleen Fitzpatrick, is a new edition of an old favorite published more than thirty years ago. Peggy Bacon's inimitable drawings of the five children — Mick, aged twelve; Jane, eleven; Fly, who is nine; Patsy, eight; and Honeybird, six — are in key with the Irish setting in which they live with a gusto that sets back the clock.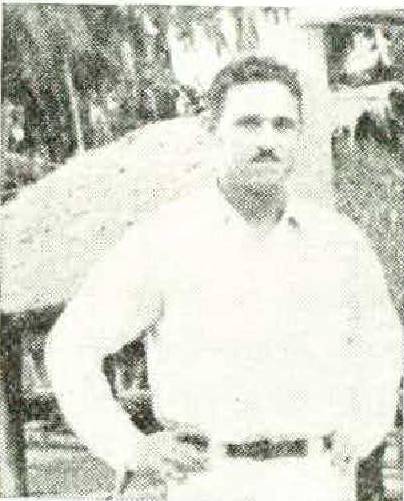 'Literature is not a parasite on the here and now,' says Walter de la Mare in an introduction which defines the quintessence of a good book, with special reference to this one. Whether The Weans of Rowallan is a book for children some parents may question. But that it is an enchanting story of children and a vivid reminder of childhood's own country is ample justification of its revival.
In Do Not Disturb (Oxford University, $1.00) Elizabeth Lulling, seven-year-old daughter of Sylvia Thompson, the novelist, has written a delightful story of the adventures of the two Teddy Bears belonging to her and her sister. This little book rings true as a child's invention and accomplishment. Georg Salter has illustrated it with complete understanding and sympathy. Whether the book will appeal to children only children can tell. I think it will, and, what is more, that it will encourage the child who loves to write on her own terms. Nor should it be forgotten that she may need a room of her own to write in.
But what of surprise? Is there no book so completely spontaneous that the American child can take it to his heart on sight? Dr. Seuss, the artist-author of And To Think That I Saw It on Mulberry Street (Vanguard, $1.00), has provided one — an American picture-storybook in rhyme, as original in conception, as spontaneous in the rendering, as it is true to the imagination of a small boy. The drawings, in bright color, have the dynamic quality of the comic strip, but are without vulgarity. The verses have a rhythm and swing born of familiarity with good nonsense verse and a sure knowledge of cumulative effect.
We never can have too much good verse. In Four-and-Twenty Blackbirds (Stokes, $1.50) Helen Dean Fish has made a discriminating selection of such classic nursery rhymes as 'The Old Gray Goose,' 'Merry Green Fields of England,' together with the airs to which they were sung. Robert Lawson's spirited full-page drawings make this a delightful picture book, as well as a source book of nursery songs which are uncommonly hard to find.
This Year: Next Year (Holt, $2.75) is an unusual picture book in four colors by Harold Jones, with verses by Walter de la Mare. From 'Daybreak,' with tulips in bloom and nut-brown squirrels in the trees, through all the seasons to the day of the Christmas Pantomime, the poet shares what he sees in each picture in his own inimitable way. To children who have a feeling for design this book will have a special appeal — the artist has had such evident pleasure in every detail of each lovely drawing.
I turn now to two books of distinction presenting contemporary life, the one in South America, the other in Persia, through the personalities of ten-year-old boys.
In Red Jungle Boy (Harcourt, Brace, $2.00) Elizabeth Steen has given a picture of the life of the Indians of the interior of Brazil in a series of vigorous drawings in color, accompanied by a factual story of an Indian boy who seems real. The book has been given a format in keeping with the subject and the importance of such a record by one of the few living scientists who have explored the region.
In Ali Lives in Iran (Holiday House, $2.00) Caroline Shiver and C. LeRoy Baldridge have told a story of a Mohammedan hoy living at first in hostility and later in friendship with his tenyear-old neighbors — Cyrus, a Zoroastrian; Isaac, a Jewish boy: and Luke, an Armenian Christian. The rescue of Fatima, the five-year-old sister of Ali, by the boys is vividly pictured in text of unusual clarity and strength. The illustrations are authentic drawings in color from first-hand observations made in Iran.
Searching for books which would have more interest for girls than for boys, I choose first Riema (Knopf, $2.00), by Kathleen Morrow Elliot, the story of a little girl of Java. Riema is eight years old, and her series of adventures are not too heavily encumbered with descriptive text. There is atmosphere here, and a real story. Roger Duvoisin's pictures in color are charming.
Petite Suzanne (Doubleday, Doran, $2.00), by Marguerite de Angeli, is a book about life in the Gaspé. Mrs. de Angeli has made drawings in water colors as well as many effective line drawings for a book which is warm with feeling for the people who make up little Suzanne's world.
In Alice-All-by-Herself (Macmillan. $2.00)', Elizabeth Coats worth has created a ten-yearold girl with a lively interest in the people and tilings about her. Damariscotta, Maine, is the background of the story, and those who are older than ten will enjoy the fine flavor of Maine that Miss Coatsworth gives to these everyday adventures so true to the life she pictures. The verses which hold the episodes together are an integral part of the book, and a reminder that poetry holds its own place in everyday life.
In Vinny Applegay (Viking, $2.00) Ethel Parton has written her best book. While it may be the story of her own childhood in New York of the 1870's, it bears none of the stigmata of reminiscence for the present generation. Vinny Applegay is alive, and so are the other characters of a thoroughly readable and amusing story. Vinny's age is not given, but it is somewhere stated that she is not yet in her teens.
Of Wet Magic (Coward-McCann, $2.00) it need only be said that it has to do with a mermaid and life under the sea, and adds one more to the joys of those who look upon the revival of another title by E. Nesbit as one of the major events in a publishing season.
In Pigeon Post (Lippineott, $2.00) Arthur Ransome has taken his lively party of boys and girls back to the English Lake Country and set them looking for a gold mine on High Topps. What matter that copper rather than gold is found? Mr. Ransome continues to hold the interest of boy and girl readers in his characters and in their adventures. This book was awarded the Library Association Carnegie Medal for 'the best children's book published in England in 1936.'
ANNE CARROLL MOORE