A Letter to Robert Frost and Others
by
THE art of letter writing and the craftsmanship of versemaking are so rarely exhibited in these thumping thirties that either is to be welcomed for its own sake. Mr. Robert Hillyer's A Letter to Robert Frost and Others encompasses both. That Mr. Hillyer writes with skill, born out of respect for tradition and exercised by constant acquaintance with the classics, has long been recognized: that he should turn to the heroic couplet, after polishing the sonnet and tuning the lyric to the best of modern speech, is sign not only of his versatility but also of his mature equilibrium.
He has handled this form in a way that fits both the rigid demands of rhymed pentameters and the informality of intimate communication. If Pope stands behind him, Horace, as he himself says, 'at one elbow sings.' and, singing, lends him lucidity, urbanity, and the happy use of enjambment to play over the regular pattern of his lines. And Byron is drinking at the other side, suggesting no doubt such mischievous rhymes as 'but,' 'lot,'and 'Connecticut,' and such bland anticlimaxes as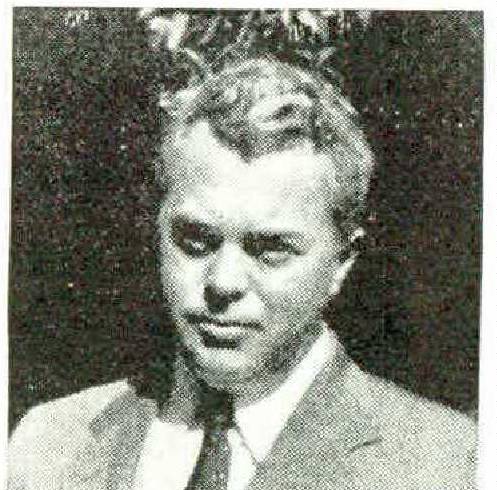 My shining acres and the house I built,
All mine, all earned, all mortgaged to the hilt.
Throughout the letters one detects notes of the eighteenth-century tone and style — a use of invocation, personification, conventional epithet, of balance, precision, and epigram. Professors and reviewers are seldom better impaled than by these lines: —
The critical reviewers, week by week,
Damn poets who command their own technique.
Professor is a title that to them
Begins in laughter and concludes in phlegm.
The use of allusion, echo, and direct quotation is both extrovert and introvert. Learning, for Mr. Hillyer, is not 'a mere extraneous possession'; it is part of his mind. Allusions — though they range from Egyptian philosophy to the 'propagandist boys and those 'camp followers of literature, the columnists — do not make his poems what, according to Robert Frost, they make of Ezra Pound's — 'bad note-taking in the graduate school.' Rather, they are stretched on the pins of his satire, and glitter in and out of the fabric of his lyrical passages: —
Mere English, mightiest tongue, whose cadences
Roar with the tides and murmur with the trees,
Since I hear living beauty, what care I
What tongues dared frame thy fearful symmetry?
Not that these letters are mere embroidery on an old-fashioned frame. They attack with energy modern war (specifically in the letters 'To My Son' and 'To Peyton Randolph Campbell'), and contemporary affectations in poetry and scholarship (in the letters to Robert Frost, Charles Townsend Copeland, James B. Munn, and, at their best, in the one to Bernard DeVoto). It is the limitation of reason and order that they conflict victoriously with strangeness, beauty, and compassion. It is to Mr. Hillyer's credit that he nevertheless goes on serenely ploughing his own pleasant furrows, with 'adequacy quietly achieved.'
In each of the poems there is at least one lyric passage of delicate and golden beauty—beauty both of image and of music. The play of variation in his lines is subtle and lovely, and, as in Tennyson's poems, the long open-voweled lines fill and satisfy the ear.
The best letter in the book is the last one; it is the only one to a woman. Dramatic portraiture is a thing Mr. Hillyer does remarkably well, and most skillfully when he re-creates the beautiful mysterious queen of the Nile and her noble lord Akhnaten. Here is a whole-hearted giving up of self— the poet's tastes, his wit, his observations —to an impassioned absorption in a great and lovely soul. Never, except perhaps in his early 'Prothalamion,'does Mr. Hillyer write with more felicity and beauty than here: —
Fickle as victory, December sends
False April northward on the winter winds;
Oblivious to inevitable snow
I watch brief sunlight on your statue glow.
Brief interlude of radiance, — though it pass,
And nightfall splinter frost on withered grass,
Still the false Aprils quicken us, as bright
Forerunners swift with tidings of the light.
This is the hint of one who loves to dwell
Within the heart; who never says farewell
To you, or to Akhnaten, or the best
That man has known when he has bravely guessed.
This is the voice that in the end shall sing
In cities of horizons wide with spring.
These lines were alone enough to make the book worth owning and reading aloud.
MILDRED BOIE