WHO are the three greatest living stylists in English prose? The question has point at this moment when realism and the social consciousness of much contemporary literature tend to obscure the elements of fine style. Most discriminating readers, the editor believes, would nominate Logan Pearsall Smith (p. 409) as one of the trio. Mr. Smith is known for his fastidious pen wherever good writing is appreciated. Like A. E. Housman, his work is not voluminous; it is best to be seen in those deceptive-sounding titles, Trivia and More Trivia, vignettes of life written with humor, wisdom, and a delightful power of selection.
Logan Pearsall Smith was born in Philadelphia of Quaker antecedents. His father was a glass manufacturer and an amateur evangelist of compelling exuberance; his cousin was Marion Park of Bryn Mawr;; his oldest sister was an eager student who eventually married Bernard Berenson. From this sister and an aged Camden neighbor, Walt Whitman, young Smith first learned the magic of words. Academic exposure at Haverford and Harvard left him unresolved; then, like that other American stylist, Henry James, he went to England, where he found a stimulus and a sympathy which were somehow lacking in the American air. Now from his English promontory he looks back to those early, mellow days in the Friendly City. Mr. Smith's autobiography will be continued in successive issues.
'We have admittedly become a nation of blindly trusting people. It is our tendency to trust anyone and everyone with something to sell, politically, economically, or over a counter. This tendency appears in an exaggerated form when we buy our consumer goods — and it is one of the most subtly dangerous and subversive factors in our national life. . . . Two points indicate the nature of the problem. One is the fact that consumers no longer see their merchandise made and must arbitrarily take it on trust of some sort. The other is the frequently unrecognized fact that there is no longer any such thing as a "best."in any generic field of production. A "best" at each price level, perhaps, but no dead-centre, static, definable "best" for all.'
So says Margaret Dana (p.421), one of the most candid and courageous contributors to the Atlantic. As a merchandising counsel with headquarters in New York, it is her purpose to bring this country to a better set of commercial standards, She makes it clear that consumers are quite as much to blame as retailers for such shortcomings as now exist. Constant readers will remember her article, 'Fear the Facts and Fool the Women,' which appeared in the Atlantic last April.
Raoul de Roussy de Sales (p. 431) is a Frenchman who has learned to think, speak, and write in American. His linguistic ability, his fair-mindedness and penetration, to-dav qualify him for a unique position: as New York correspondent for Paris-soir and as diplomatic correspondent for Havas it is his responsibility to explain the American democracy to the French — and vice versa. Recognition of his standing in both countries came to him following his visit to Paris this summer: he received the Strassburger Foundation prize of $1000 (an American award) for writings considered to have served the interests of FrancoAmeriean friendship and he was made 'Chevalier de la Légion d'Honneur.'
Beginning novelists will do well to remember the record of that valiant Canadian, Mazo de la Roche (p. 440). For fifteen years she served an apprenticeship in Letters, and during that formative period she wrote novels, short stories, and plays. Christopher Morley was the first American critic on our side of the border to announce her 'Discovery,' but, although other reviewers and editors followed suit, the reading public gave her only passing attention. Then in 1927 her novel, Jalna, was awarded the Atlantic Novel Prize of $10,000 and Miss de la Roche stepped into the limelight. Little did she realize that that turbulent family, the Whiteoaks, were to occupy her waking and sleeping moments for the next ten years to come.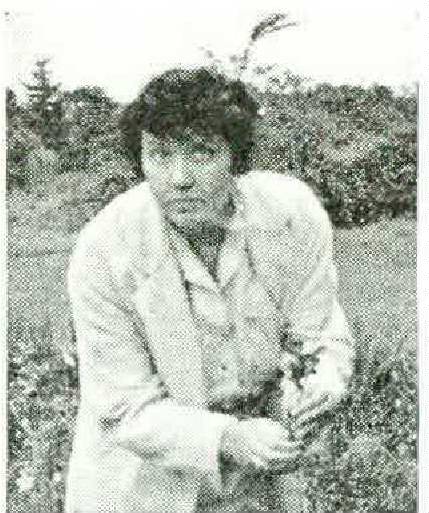 To-day Miss de la Roche lives happily in England with her two adopted children, Esmée and René Michael. Her literary offspring, the Whiteoaks, have come to dwell in half a million homes. They have been the subject of one of London's most popular plays, and they live on in her outer consciousness when, as at the present, she closes the door of her mind against them in order to write short stories.
Manhattan born, Robert I. Center (p. 447) graduated from Columbia University in the class of 1925. His first job was with the American Mercury as head of the Statistical and Research Department (he was the only member of that department!). After serving a term as literary adviser, he joined the editorial staff of Dodd, Mead and Company, where he devotes much of his time to working with new authors. Back in 1928 Mr. Center formed and was the first president of the Detective Story Club, Inc., but he has not found in fiction anything to surpass the skill and cool determination of Prosecutor Dewey's attack on organized crime. Let no one think that such racketeering is confined to New York City, for actually it exists under cover in most metropolitan districts. And let no one think that racketeering can be abolished in one crusade: like wildfire it can be stamped out only by the concerted efforts of watchful citizens everywhere.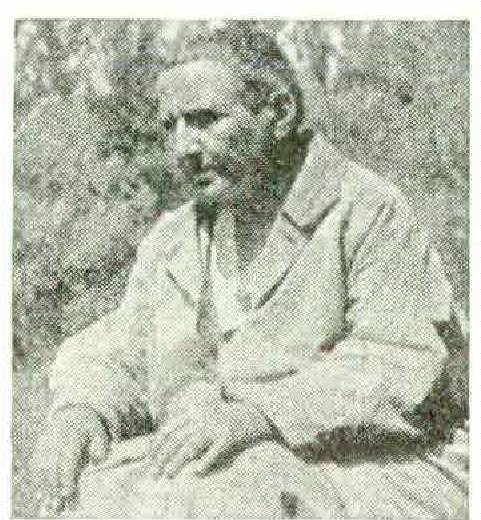 The poem by Christopher Morley (p. 458) is, as he says, 'a spark ejected by thinking on the legend of the Trojan War, which — founded on Chaucer's hyperglorious version — is the theme of my new novel, The Trojan Horse, to be published at Thanksgiving.' He wrote this poem for Ph.D.'s to answer while he was staying at the Crater Club in Essex County, New York. There he has been resting from his labors as novelist, critic, columnist, lecturer, and editor in chief of the Eleventh Edition of Bartlett's Familiar Quotations.
To see ourselves as others see us is always refreshing, though not always complimentary. Gertrude Stein (p. 459) once knew Baltimore, San Francisco, and Cambridge as intimately as the backyard of her birthplace in Allegheny, Pennsylvania. But Paris claimed her in the years before the war, and there for nearly a quarter of a century she made her headquarters, maintaining her friendship with artists and writers, carrying on the table talk for which she is noted, and gradually piecing together the books which first infuriated and then rewarded readers. In 1935 she and her inseparable companion, Alice B. Toklas, made a Prodigal's Return, bring accorded that effervescent welcome which we usually reserve for foreign celebrities. It is easy — though no longer fashionable — to mimic Miss Stein. If those who wish to do so in this case will first read her paper aloud, they may be the wiser.
Champion of the Middle Ages and a Boston architect of international repute, Ralph Adams Cram (p. 469) has needed eighteen books in which to express his faith, artistic, religious, and political. His most recent volume, My Life in Architecture, appeared in 1936.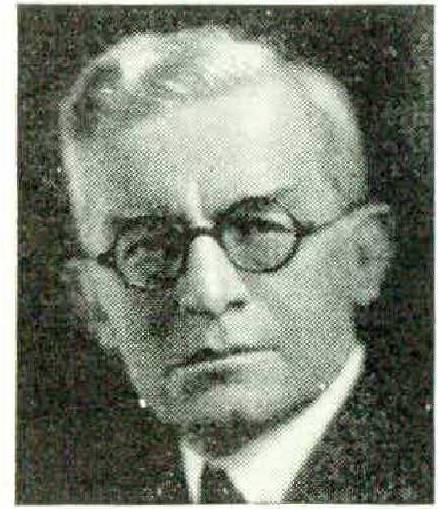 Curious, how novelists will devote pages to describing a snowstorm and yet give only three words to an apple pie. How many writers are able to cook up a meal in prose, so succulent that it makes your mouth water? You can count them on the fingers of one hand. The American Booksellers Association voted The Country Kitchen by Della T. Lutes (p. 473) 'the most unusual book published in 1936,' thereby indicating their appetite for her American food and her American characters. Home Grown, a new volume by Mrs. Lutes, will come from the press in November.
Author, teacher, and parent, Marjorie Barstow Greenbie (p. 477) knew from experience the grief that attends all youngsters who find it hard to read. She consulted with Dr. Samuel T. Orton in preparing her paper on reading disability. She knew that there were students now going happily through Harvard, Princeton, and Bennington whom he had rescued from failure and helped into college; she knew that certain schools have remedial teachers working under his direction. She knew that in 1935 Dr. Orton received the Salmon Memorial Award in recognition of his exploration in this troublesome field.
Graduate of the Episcopal Theological School of Cambridge, the Reverend Phillips Endecott Osgood (p. 481) was ordained in 1908. He began his service as curate of the Church of the Ascension, and to Boston he has now returned, as rector of Emmanuel Church, after twelve years of notable achievement in the pastorate of St. Mark's Church, Minneapolis.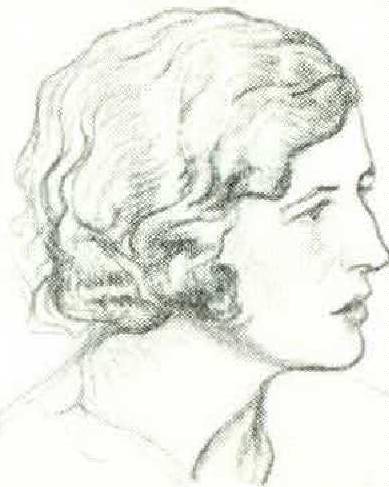 Nora Waln (p. 487), the author of The House of Exile, has exchanged her residence in China for a secluded spot in the Rhine Valley, where she broods over her next book and identifies herself with her German neighbors. To the editor she sent this charming note, written while on a visit In Czechoslovakia: —
Your letter written as you gazed at the sunny splendor of May on the Public Gardens of Boston has reached me in a yellow castle on the banks of the river Moravou. Your plans for adding thirty new pages to the Atlantic rouses my attention. As a reader, I have loved the Atlantic for a long time. The Atlantic belongs to my childhood. Dear and familiar, it has followed me into far places, always a sure and steady friend. Sitting here looking through cherry trees to a meadow where women in the bright costumes of Morava are forking the hay men scythed yesterday. I am anxious as to how my loved Atlantic will change. In memory I am back at the place where I sat to read the first letter you wrote to me. You told of your plans for the Atlantic Monthly Press and asked me to write a book. It was summer then on the Mongolian plateau and the book was the story of my China years. The camel rider who brought me that letter was curiously not unlike the sun-browned Czech who has handed me this one. Yes, I would like to be one of the three writers who fill the Atlantic's new pages in their first year. I appreciate your turning your thought toward me as you planned. This would be an opportunity for me to give back to young readers of to-day something of the treasure that past Atlantic writers have given to me.
'Shady Mill' is a school in Cambridge where the three R's are taught with a difference, Founded some twenty years ago by a group of Harvard professors, it has developed 'a learning process' highly individual and highly successful. It now numbers a capacity enrollment of 250 pupils between the ages of five and fifteen. Its apprentice teachers (college graduates serving as assistants with each grade), its double-grade system, its extraordinary collaboration of teacher and pupil, have earned the respect of educators the country over. The editor does not exaggerate when he says that Katharine Taylor (p. 496), the headmistress from the start, has done more than any other person to make it a lasting institution.
If Wilson Follett (p. 503) quarrels with the writing of contemporary English, he does so not as a pedagogue (although he once taught at Brown and at Dartmouth), but rather as a novelist, short-story writer, and critic, who lives by the pen and who can see nothing but verbal chaos if our present confusion continues.
A graduate of Rugby and Oxford, George Allen (p. 513) is an English poet whose studies— whether of people or of literature — have carried him to Hamburg University, Western Reserve, and Harvard. A free lance still under thirty with the world his open book, he spent last winter in the Potteries of England lecturing about current history and literature to working-class groups.
'It opened my eyes, 'he says, 'to the dirty nature of most post-War history and the darkness of the immediate future (which is now a bit brighter again), and also to the conditions in which most people live. I'm not any sort of a Marxist; but I think I see how some people have become Marxist. Incidentally, it was interesting to see how completely meaningless the so-called poets of the people are to the people.'
Paul Hutchinson (p). 514) is the editor of the Christian Century and a writer whose sympathies have been deeply aroused by the present religious crisis in Germany.
The editor firmly believes that Enchanter's Nightshade is the best novel that has yet come from the cosmopolitan pen of Ann Bridge (p. 525). As a young girl, the author occasionally visited her Italian relatives in the north of Italy, and to those serene days of 1905 and 1906 the present story is traceable. Enchanter's Nightshade is a novel about the provincial Italian nobility in their great country houses — urbane and intricate families they were, with the manners and morals of the eighteenth century. Into their midst comes an innocent, flaxen-haired English governess — and so the trouble begins.
Ann Bridge is the wife of an official in the British Foreign Office. Much of her mature life has been spent abroad and she speaks French, German, Italian, and Chinese, with a smattering of Gaelic and Romansch. As the wife of a diplomat and the mother of three grown children (a son and a daughter were at Oxford this past year), she must needs follow Trollope's example by doing her writing in the very early morning.
THE ENLARGED ATLANTIC
Twenty-four hours after the publication of our September issue, word began to reach us by telephone and postman of what our readers thought of the new format. Never in the history of the magazine have so many enlargements been effected in one issue. Such at least is the editorial view, and it is mighty gratifying to those in charge to hear thatAtlanticsubscribers are eager for more, rather than less, reading matter. We realize of course that certain details are still in need of further adjustment. The damp heat in which the September issue was printed affected the typography. And we were not wholly pleased with the colored reproduction of the jacket design forEnchanter's Nightshade. But these are minor matters.
Here then are characteristic comments from a poet, a teacher, a doctor, and a minister. Should other readers wish to speak up, their opinions will be welcome.
Somerville, Massachusetts
Dear Atlantic, —
May I, as a reader of the Atlantic Monthly, congratulate you on the appearance of the September issue; It renews an enthusiasm I had naturally come by, which had lately abated somewhat, in spite of finding as a reader my own poems as a contributor. The magazine seems to promise something solid for a reader to look forward to each month now.
The shift of the Contributors' Column to the front pages is a happy change. I found myself reading it as a real introduction to the issue, and wish that it were longer and still more informative. I have always been in favor of a good resounding introduction to a magazine, and this position gives the editors an excellent chance. It seemed to me that some of the notes were skimpy; I would like to see the fullest possible entries, short of revealing content. I'm all for having the Column a big and very readable department. Give it everything. Make it an enthusiastic reception where readers, writers, and especially editors, come together. The Atlantic needs a room where the editors may be met.
The Bookshelf also seemed much improved to me, wit h a long-deserved typographical prominence, and pictures. Here again I feel that the brief and incisive Atlantic reviews ought to get more spotlight, and be more numerous.
The September contents as a whole are first-rate, and nicely distributed for reader interest. Especially I congratulate you on the poem by George Abbe, and urge you to seek out other contributors to Trial Balances, an anthology of college verse where he appeared two years ago. You featured one piece as good for reading aloud, but I found the Moody portrait excellent reading aloud, because it was so objective and close-packed. Why not promote by editorial suggestion and the provision of more material the lost art of reading aloud? Of course I applaud the series of portraits of which the Moody one is the first. With this new insistence on a monthly magazine for readers, the Atlantic definitely takes first place in the country, and I feel that you should do everything possible to hold that place as a journal for the literate and the bookish, to use the latter word in its best sense. I wish you pointed up even the book advertising to make it seem to readers the most desirable thing in the world to buy and own books. I have long thought, from reading daily, weekly, and monthly the many periodicals for supposed readers and book buyers, that the one thing the publishers never stress is the pure joy of accumulating books, building a personal library, gazing at bookshelves slowly and pleasurably filled. Even the advertisements could be made to contribute to this feeling, and certainly editorial attitude could stimulate it. Of course I liked Kathryn Worth's too brief piece on 'Poetry and the Child' about as well as anything in the issue — swiftly said and convincing, a really mature and civilized attitude. But I wish there had been one or two more essays on an aspect of literature. especially of poetry. The Atlantic is the place for them. I feel strongly that bound volumes of certain magazines of these years are going to be very dull items, and as long as the Atlantic persists in omitting these timeless subjects it is in danger of the same dullness. Let there he less proportionally on strictly contemporary affairs and more that will bear rereading a few years from now. For heaven's sake trust, people to appreciate this sort of thing. It is a very real duty of literate and gifted people in these days to keep on writing poems, literary essays, imaginative fiction, and criticism in order to maintain (just to keep abreast, like Alice) the civilization that many social workers and WPA teachers are fighting for on the war front. We must not drop this activity, or else we add mental and spiritual poverty to the material poverty that has darkened such areas of the country now. An editor's duty here is plain as selector and distributor, as conservator and insurer of all that is good in living literature. So let's have more literature, more interpretation of literature, more appreciation of literat ure. This is a thing that has to be done over again every few years. Let the Atlantic revaluate and maintain and quicken the love of writing.
Yours most sincerely,
JOHN HOLMES
Sherman's School
Mount Vernon, New York
Dear Atlantic, —
Congratulations. After many years as a reader of your magazine, I opened my September number and enjoyed it even as a hungry man would a splendid dinner. Its change in style or format is altogether helpful.
The Hoover article is a thought-provoking one. The close-up of the great Evangelist Moody is delightful, but 'The Oxometer' is the cream of the number. I am a member of the Rotary Club, in fact Governor of the District. At the present time I am thinking of offering a resolution in my club to-day to purchase an oxometer.
I am a member of a bank board and at its executive committee meeting yesterday I told them about the oxometer, enough to excite their curiosity, but I did not tell them its purpose, and immediately two members of the board telephoned their offices to get a copy of the September number.
I have always maintained that I could tell the class in the world at large to which any man belonged, depending upon whether he had the Atlantic Monthly in his home. Only poverty will prevent me from continuing my subscription to the Atlantic Monthly after its present expiration.
Cordially yours,
C. F. SHERMAN
Falmouth, Massachusetts
Dear Atlantic, —
Your September number is certainly a huge success. Never have so many good articles appeared under one cover. Mr. Nock deserves the Nobel Prize for introducing the Oxometer. Though I have to scratch for a living, a tithe of my earnings would be devoted gladly towards purchase of machines for every Department in Washington, beginning at the White House. There would be enough saving at I lie Printing Office to pay the national debt.
LOMBARD CARTER JONES, M.D.
Cathedral Rectory
Altoona, Pennsylvania
Dear Atlantic, —
I want to send you a word of warm congratulations on the enlarged Allantic, and the literary feast it offers to its readers. If my estimate is worth anything, I regard it, and I have been a devoted reader for years, as not only the oldest but the best of our American magazines. Those who know it value it highly, Long may it wave!
Very sincerely,
MORGAN M. THIEEDY
In response to Pierre Crabitès's fair warning regarding the future of Palestine (July Atlantic) have come numerous letters, some approving, others contesting his survey of the conflict.
New York City
Dear Atlantic, —
Involved in the building of the Jewish National Home are two promises, one to the Jewish people in the Balfour Declaration, and the other (the terms of which are not clear) to Arabs living in lands contiguous lo the Promised Land.
In issuing the Balfour Declaration in 1917, it was made clear that these assurances of coöperation were based upon the historic association of Jews with the Holy Land. When the first discussions took place in Paris in 1919 at the Peace Conference between the representatives of the Allied nations and of Jews and Arabs, the attitude taken by Arab representatives toward the Balfour Declaration was not in accord with the views now being expressed by Arab leaders. The son of King Hussein of the Hedjaz, Prince Feisal, subsequently King of Iraq, did not regard the promises made to him as incompatible with the Balfour Declaration. It is interesting lo contrast the letter written by Prince Feisal to Felix Frankfurter on March 3, 1919, with the tone and spirit of those who now speak on behalf of the Pan-Arabic empire. This is what Prince Feisal said of the relations between Jews and Arabs: —
'We feel that the Arabs and Jews are cousins in race, have suffered similar oppressions at the hands of powers stronger than themselves, and by a happy coincidence have been able to take the first step towards the attainment of their national ideals together. We Arabs, especially the educated among us, look with the deepest sympathy on the Zionist movement. Our deputation here in Paris is fully acquainted with the proposals submitted yesterday by the Zionist Organization to the Peace Conference, and we regard them as moderate and proper. We will do our best, in so far as we are concerned, to help them through; we will wish the Jews a most hearty welcome home.'
If Iraq, Syria, Saudi Arabia, and Transjordan are taken together, it will be found that the territory already assigned to Arabs as integrated Arab states represents at least 1,500,000 square miles, which could be made available for twenty times the population which now occupies it. On the other hand, the Land of Promise (Jewish National Home), against which a violent attack is made, includes not more than 9000 square miles, and, with the further dismemberment proposed by the British Royal Commission, is reduced to practical insignificance.
The Arabs never acquired a right to Palestine through work and sacrifice. When the Jews arrived in Palestine before the war, they found it neglected, undeveloped, with large tracts of swamp land. They found it devoid of commerce and industry, lacking in the means of transportation, pursuing primitive agricultural methods, a land of epidemics and chronic diseases. They found an Arab people in the lowest stages of poverty. In the course of a few decades, under the inspiration of a national hope, the Jews have brought recovery and health to the land. They have built up the cities, they have introduced modern agricultural methods. They have established hospitals and clinics. They have reduced the mortality of Arabs and Jews. They have expatriated trachoma and malaria. They have developed whatever natural resources Palestine possessed, and they have made possible the building of the harbor at Haifa, which is destined to be the largest and the most thriving of all ports on the Mediterranean Sea. In other words, the Jewish people have brought many of the comforts and social advantages of Western lands into this fringe of the Oriental world.
LOUIS LIPSKY American Member, World Zionist Executive
New York City
Dear Atlantic, —
On behalf of the Arab National League of America, I wish to thank you for publishing, the splendid article on Palestine by Judge Pierre Crabitès. The Judge, because of his unparalleled knowledge of the Near East, has dealt with this highly controversial subject fairly and courageously. In this day and age when we are nurtured on high-pressure propaganda by a powerful group, I can only say: 'Thank God there is somebody left who has not bent his knee to Baal.' Furthermore, since the Palestine problem may become an American problem, thanks to the efforts of a group of busy bodies who wish to use the United States as a club over the head of England, it is important that the American public should know both sides of this question.
F. I. SHATARA
President, Arab National League
Why men ran at Bull Run.
Lambertville, Neiv Jersey
Dear Atlantic, —
I have just finished ' Men Running' by Mr. James Gould Cozzens, in the July issue, and am delighted with the story for two reasons. In the first place, as a narrative it appealed to my taste more than anything else the Atlantic has published since 'Bugle Ann.' As to the second reason, my father served in the Third New Jersey Volunteer Infantry, which, like the Second of Mr. Cozzens's story, got to the field of Bull Run in time to take part in the running, although not in the fighting. I have often heard my father tell of that experience and know that from title to closing word ' Men Running' gives a remarkably correct impression of the character, point of view, and conduct of the three months' men from this State. In just ice to my father, I must add that he, with a great number of men from the two companies that this small town sent out in response to Lincoln's first call, reënlisted in the field and spent a further three years in the great campaigns of the Army of the Potomac.
E. W. HUNT
My 'Discovery of America.'
Oxford, North Carolina
Dear Atlantic, —
Congratulations on the publication of that delightful fantasy, 'Discovery of America,' by Walter Brooks, which appeared in your August issue. It was indeed a rare combination of charm and satire. Although the tale contained more of the humorous and less of the biting qualities usually found in satires, few Cosmopolitans who have visited the Hinterland and stayed any length of time will fail to feel its impact.
I was a native New Yorker until a few years ago, when my profession as a history teacher took me to a small Southern town. I arrived at the station one hot afternoon equipped with two degrees; a definite concept regarding 'Intellectual honesty'; many lofty ideas of a noble and uplifting nature, including (must I confess it?) the donation of my services for a few lectures on art and history; and last but not least large quantities of my favorite toothpaste, soap, and hair shampoo. My 'Discovery of America' began en route to the hotel, where in several stores I saw all the latter articles prominently on display. the next day, I visited the Woman's Club and found it well equipped with reproductions of all the Great Masters and a Study Course in Art, which would have put me right in a class with poor Hubert. As for history, well, if I wish to be sure of a date, I can always verify it by going to see the town doctor.
GERTRUDE BRADFORD
And if the middle class makes room for the worker . . .
Bloomington, Indiana
Dear Atlantic, —
As a member of that much discussed section, the middle class, I was greatly interested in William Allen White's article in the August Atlantic in which, if I interpreted him correctly, he tells us we will have to move over and make room for the worker in the near future and wonders if we have the intelligence to do so gracefully. As I read the future in the light of the present, he is correct in his forecast, and as I read it in the light of the past I should prophesy that the workers will be genuinely welcome on this side of the fence IF —.
The middle class in America, in spite of Sinclair Lewis, has been the breeding ground and the nursery of well-nigh every worth-while movement, whether religious, intellectual, or economic, that has enriched human lives in the past century. The middle class with all its faults, and they are legion, is composed mainly of generous, tolerant, intelligent human beings who have not only struggled to secure for themselves and families the worth-while things, but have extended a warm hand to suffering and struggling humanity when in need of help.
If ' the revolt of the masses' is only a 'belly revolt,' as one writer labels it, concerned only with a desire to live in better homes, wear better clothes, eat better food, they will be neither welcome nor comfortable on this side of the fence, but if they are willing to join whole-heartedly in the middle-class programme of helping themselves, but not at the expense of others, they will find a ready and honest welcome among their neighbors on this side of the economic fence.
I have in mind a man in my town who to my knowledge has never risen above his early status as a skilled mechanic, but nevertheless has been a power in his community for well on to forty years. Uneducated in the academic sense of the word but exceptionally well read in the things that count, he has been accepted at the high standard at which he rates himself. He has been an intelligent and capable public officer, a leader in his aristocratic church, and his voice and services have always been on the side of the public good while at the same time he has been a trusted member and officer of his labor union. All that the middle class has ever asked of its members is to subscribe to its code of intelligence, honesty, charity, and tolerance. If it now is asked to find room for its neighbor, the worker, surely it is not too much to ask that the new member of the family live up to the family code.
Truly,
PAUL M. STRAIN
Anybody willing to help?
32 Leckhampton Court
Dunedin, New Zealand
Dear Atlantic, —
Can you put me in touch with any first-class, reliable, eugenic matrimonial agencies in any of your large cities and towns, especially those over a quarter of a million?
Thanking you kindly in anticipation, I am
Yours sincerely,
(MR.) W. S. DUNKERTON
More heroism and less tolerance.
Denver, Colorado
Dear Atlantic, —
I read Mr. Harold Nicolson's article on 'The Meaning of Prestige' with great interest and attention.
While it must be freely conceded that the English, like the French, 'possess a large colonial empire on which they maintain a high level of obedience without the display of overwhelming force,' still it is well to remember that 'in the beginning it was not so,' and neither India nor Ireland is without memory of bloody purges in the past.
It is reasonable to question whether 'obedience' rests on respect for national character and reputation, or whether it is rather a strong belief in the potentiality of overwhelming force which has been exercised before and may be invoked again. If the belief in England's material power is ever seriously shaken it will be time to consider whether 'the virtues of gentleness, honesty and objectivity' will suffice to hold the warring tribes together. Frankly, I doubt it.
And there is also the possibility that another set of virtues, more positive in character, are the need of the modern world. Perhaps we need more heroism and less tolerance.
ELEANOR McALPIN