ALTHOUGH appearances may be against him, every editor is an optimist at heart. He has to be, for his life is one long, persistent quest rewarded by momentary flashes of talent. Whatever ability an editor may possess is always incidental to the talent — or, at rare intervals, the genius — displayed by those who write for him. It is his quest to find the perfect manuscript and to publish it at precisely the right moment. Thus he lives perpetually in hope, and not only does he compete with all the other editors in the field, but, like a lone golfer, he continually tries to surpass himself. Every American loves to beat his own record.
The Atlantic editors have been true to type, then, when individually over a period of eighty years they have done their utmost to produce a better magazine with each succeeding issue — better even than they knew how! Collectively it has been their ambition to keep the Atlantic essentially unchanged, and yet always to modify it with their own individual touches. And this is important, for obviously if the Atlantic is to mean to the new generation what it meant to their fathers it must hold to the constant elements in our national life and always be able to accommodate the modern temper.
From the first the Atlantic was intended for those who like to read. It puts no stock in pictures, either artistic or suggestive. It offers no short cut to culture. It believes in good reading, unexpected reading, undiluted reading. For some time past the present editors have been experimenting with plans which would make the Atlantic more readable. The plans culminated in the enlarged format introduced by this issue, and, with your permission, we should like to point out the improvements.
To the customary text of one hundred and twenty-eight pages we have added a new form of approximately thirty pages an issue. In this new room — call it a sun porch — we intend to serialize three full-length books a year, twenty thousand words each month. Not just 'three books,' but three books of Atlantic quality, books so irresistibly entertaining that they well deserve their première in the magazine. Then we have moved forward and enlarged the Contributors' Column, so that, it now becomes the front porch and entrance to the magazine. We want regular readers to congregate here, read the mail, and then take their pick of the new writers. Next we have reserved space in each issue for a series of Atlantic Portraits, vital and authentic. As a comfort to the eye, we have enlarged the page by a quarter of an inch in width, thus affording a more generous margin and a more open type; we have selected a larger type for our book reviews, and we have made the cover (which is also our table of contents) more legible for those who run while they read. Personally we are rather pleased with this architecture, but if there are any readers with other suggestions we will listen attentively.
'My concern with political parties to-day is that they perform their prime responsibility. That is, they should align themselves with intellectual honesty and present to the people the opportunity to express their will as to the real issue of our times — possibly the greatest issue of one hundred and sixty years. . . .
'America needs a new and flaming declaration of the rights and responsibilities of free men. All discussions of new parties, changes of name, or coalition are at best merely political strategies. The real question is, what do the parties represent.? The special weakness in the Republican Party is its failure to crystallize an affirmative and consistent body of principle in the face of a new situation. The nation needs a party which will clearly and courageously and constructively set out the affirmative alternative to the coercive direction of the New Deal.'
It is Herbert Hoover (p. 257) speaking, and bis words issue a ringing challenge to every literate voter in the country. As a Republican, he realizes that bis party, now in minority, must, measure up to an increasing responsibility; as a politician, lie identifies the confusion and dissent which grow up within every party at a time of crisis; as an American, he is determined that we shall not depart from our tried and true form of government without a full realization of the steps we are taking.
The president of Middlebury College, Paul D. Moody (p. 269) was the youngest son of a magnetic American. His father, Dwight L. Moody, was one of the most influential men of the nineteenth century, who by the spiritual fervor of his words helped millions to a better understanding of life. It is a delight to see the great evangelist as his family saw him — exuberant, great-hearted, full of humor, direct and devoted in his faith. This is the first of the new series of Atlantic Portraits.
To read Thoreau or W. H. Hudson or Donald Culross Peattie is to appreciate how callous we most of us become to the joy of seeing. Not many months ago Ethel Wallace Hawkins (p. 279) was threatened with the almost certain loss of her eyesight. She prepared herself for the fateful operation, and both then and afterwards she treasured as few of us ever do the miracle of seeing.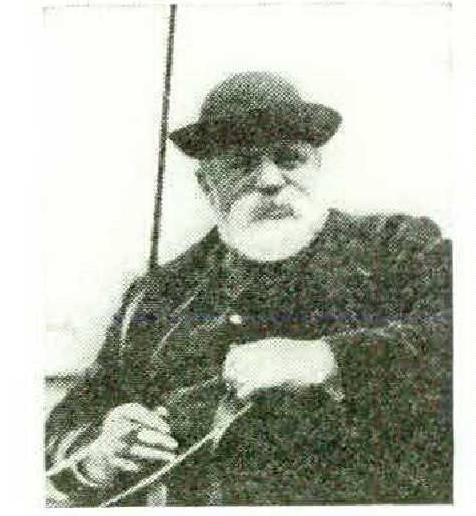 'I believe it is possible for the city people of the United States, during the next twenty-five years, to have the maximum of prosperity by planning with farmers to bring about an economy of gradually increasing balanced abundance. To bring this to pass may require somewhat higher Federal expenditures than before 1930, but I believe that if we do have such expenditures, supported by adequate taxes, the net income in the hands of the average business man after he has paid his income tax will be greater over a period of years than over a period without such expenditures.
So argues Henry A. Wallace (p. 283), who as Secretary of Agriculture has been one of the shining lights of the present Administration. If our farmers can profit by a more careful planning of their future, here is their prophet.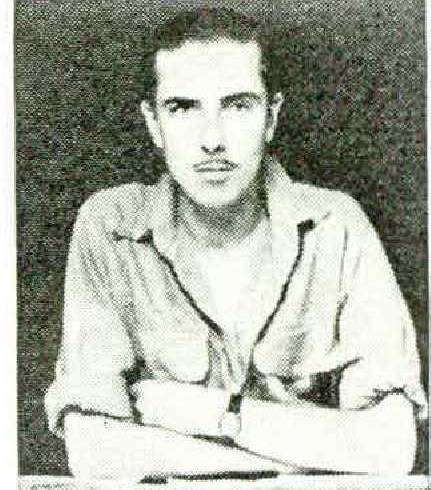 Ever since his graduation from Eton, Ivan Sanderson (p. 290) has wanted to see how the other half lived. One of the most fearless of mammals, he has explored jungle, plain, and primeval forest in search of rare birds and animals, who are to him not game but fellow beings. His first. expedition took him to the Dutch East Indies. Then, in 1932-1933, while still in his early twenties, he led the Percy Sladen Expedition to British Cameroons, West Africa, where he traveled with a mobile laboratory, recording observations and collecting specimens for the British Museum, Cambridge University, J. P. Hill, and University College, London. At present he is familiarizing himself with the zoölogy of Haiti and the West Indies. His book, Animal Treasure, has this month been adopted by the Book-of-the-Month Club.
In 1935 Mari Sandoz (p. 300) won the Atlantic Non-Fiction Prize with the biography of her father, Old Jules. She takes fierce pride in Nebraska, her native state and the scene of much of her writing.
Have you a clear, coördinated picture of what the CIO has accomplished? If is asking too much of any man that he speak of this feud without prejudice. But you know where to find George E. Sokolsky (p. 309) and he knows where to find the facts, the motives, and the emotions involved.
Friend and protégé of Stephen Vincent Benét, George Abbe (p. 318) is a young poet (with a novel on the fire) who enjoys teaching at the University of Iowa.
Although he has witnessed and reported most, of the major sporting events of the past quarter century, John R. Tunis (p. 319) never tires of his annual pilgrimage to Wimbledon.
Ever since Jules Verne's imagination went twenty thousand leagues deep, people have wondered what it would be like to walk on the ocean's floor. Rachel L. Carson (p. 322), who took her M. A. in Zoölogy at Johns Hopkins University, has a clear and accurate idea. The sea is her chosen medium, and she is now employed as a biologist in the United States Bureau of Fisheries.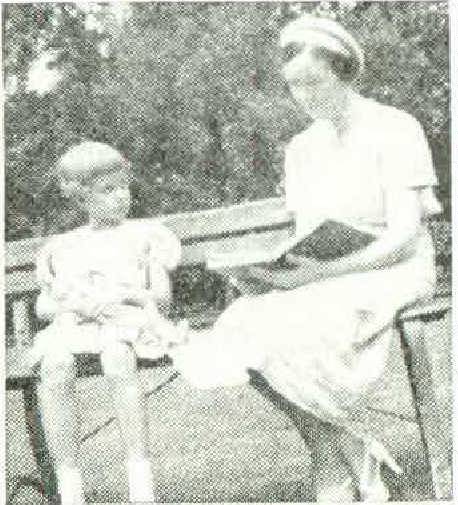 How old must one be to enjoy poetry? The question is not academic, but practical. Kathryn Worth (p. 326), a poet in her own right, has a daughter of eight who is by this time a fairly reliable critic. The account of how she graduated to her understanding may stimulate those parents who have lost the habit of reading verse. Mrs. Worth's collected poems will he published this fall under the title of Sign of Capricornus.
Caroline Howard King (p. 329) was born in Salem, Massachusetts, May 4, 1322. As a child she knew the veterans of the Revolution, her personal friends fought through the Civil War, and as one of the oldest citizens on the North Shore she herself lived to see the reign of Edward VII. At the insistence of her young relatives, she set down her reminiscences, so that they might be read aloud at family anniversaries. And read aloud they should be, for the benefit of those who never saw Salem in its Golden Age.
In the August issue the Atlantic began a debate upon the private or public ownership of utilities. We called first upon Wendell L. Willkie, president of the Commonwealth and Southern Corporation, who made a candid and energetic plea for private ownership. In this issue Dr. Arthur E. Morgan (p. 339), Chairman of the Tennessee Valley Authority, presents the philosophy of those who would prefer to see our utilities more precisely under government control. Trained us a civil engineer, Dr. Morgan has devoted much of his career to flood control and reclamation projects. From 1920 to 1936 he presided over the destinies of that most enterprising institution, Antioch College. In accordance with parliamentary usage, Mr. Willkie will have an opportunity for rebuttal later in this column.
Still on the sunny side of thirty, Glanville Smith (p. 347) has made himself expert in three lines. When he is at home in Cold Spring, Minnesota, he earns his bread as a cutter of tombstones; when he is at liberty he travels in pursuit of the furthermost islands, and in between times he polishes and perfects those essays which have made his name familiar in the Atlantic. At present, he is the recipient of a Guggenheim Fellowship, enabling him to travel beyond the horizon's rim.
Albert Jay Nock (p. 351), of the Players Club and the South County, Rhode Island, has a friend who has an invention which ought certainly to be installed in every editorial office. What an oxometer would do to manuscript and proof reading is nobody's business. At this point we ought to include a postscript to his article which has just been received from Mr. Nock. Gardeners will like it.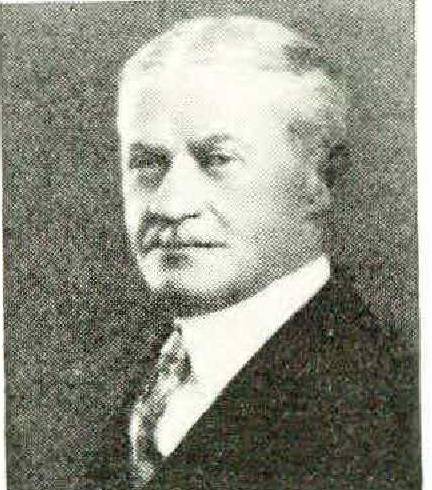 In describing the oxometer I forgot to mention that in spite of Bill's indifference to profit, the machine seems bound to be a money-maker, on account of a remarkable by-product. Whim in operation it throws down a small quantity of a darkish substance which has most extraordinary fertilizing properties. The stuff is so highly concentrated and so powerful that a very little of it, only an ounce or so, made up in solution with a couple of gallons of water and applied to the soil with a sprinkler, will go a long way. Bill told me he got enough out of three issues of the Congressional Record this spring to fertilize his garden.
Bill discovered this curious property by accident. When he was cleaning up the machine after one of his earliest tests, he tossed the precipitate—about half a teacupful of it — out of the window, where apparently the wind must have carried some of it over on his wife's tulip-bed, and a light misty rain set in shortly after. When those tulips came up, some of them grew five feet high, with stalks threequarters of an inch thick, and the buds a good bit bigger than lemons. Bill and his wife were half out of their minds trying to account for this, but presently they noticed the same thing happening again with some grass and weeds, and then he guessed what had done it. People, came from all over the North Atlantic States to look at that tulip-bed, until Bill got bored and dug the bed up to get rid of them.
I asked Bill if he could remember what it was that he had been testing the machine on, and he said yes, he could; it was a volume of reports of the Carnegie Peace Foundation.
I don't know how this slipped my mind when I was writing about the oxometer, but I dare say I was too much overcome by the wonders of my own experience to remember half the things Bill told me.
Charles Martin (p. 355) was born in Lake Charles, Louisiana, and educated in Jesuit schools. He knows the Cajun country in and out, and writes about it with delightful zest.
Business men will do well to follow the discussion of silver by H. B. Elliston (p. 363), the financial editor of the Christian Science Monitor,who is now visiting London for his and our edification.
Josephine Bates (p. 366), a poet, at the outset of her career, lives in Fredonia, New York, in the midst of hills 'whose gentle and quiet beauty' she finds conducive to her versification.
James Terry Duce (p, 367) is conceded to be an authority on South America. He has hiked, milled, and flown over every inch of it for twenty years, and knows the laws, the personnel, and the peculiarities of each block on the map.
An English spokesman. Sir Arthur Willert (p. 374) makes it his business each summer to occupy a ringside seat in the cockpit of Europe, where he may observe the motives and strategy of those statesmen who contend for the balance of power.
Many candidates were called for the first of the new Atlantic Serials, but only one was chosen Enchanter's Nightshade, by Ann Bridge (p. 385). No novel that we have read in years has delighted us so much. The style is moving and graceful, the characterization irresistible, and the background charming as it is authentic. Here is the situation; —
Time: the years of serenity, 1907-1908.
Place: the province of Gardone, in the north of Italy.
And the Girl: Almina Prestwich, small, very English, very innocent, for all her Oxford learning, and unconsciously very attractive with her fine pale hair and her dark brows.
Miss Prestwich is engaged as governess to the daughter of the Marchesa di Vill' Alta—a high salary. Borne in winter, the country in summer, delightful people, and a household where there is always something going on.
She finds herself in the midst of an Old World aristocracy. The shock is mutual. The urbane, intricate family are surprised by her naïveté, whereas Almina is bewildered to have to cope with devotion, jealousy — and a lover who never once mentions matrimony.
So much is enough. The story will certainly speak for itself,
Mr. Wendell Willkie, who advocated private ownership of power in the August Atlantic, presents his rebuttal of Dr. Morgan's thesis (see page 339 of this issue).
New York City
Dear Atlantic, —
In his article for the September number, Dr. Morgan refers to two abuses in the utility industry which would be impossible of repetition under present laws. One of them is the type of extravagant financial promotion represented by the Insull affair, which is an almost inevitable accusation in any article directed against utilities. The other has to do with the excessive charges which Dr. Morgan states are frequently rendered by service companies.
The relationship between the service company and the operating company is now thoroughly regulated under the Public Utility Act of 1935. In The Tennessee Electric Power Company, the charges of the mutually owned, non-profit service company represent five sixths of one per cent of the company's gross income — an amount so small that its total elimination would not affect in the slightest the cost figures of labor, taxes, interest, or materials and supplies which I set out in my original article and upon which Dr. Morgan comments. Likewise, the elimination of every officer's salary in the entire system would amount to only a fraction of one per cent of the company's gross and could not affect the conclusions to be drawn from the figures cited. Neither the Federal Trade Commission nor any other commission or investigating body has ever claimed that there was a dollar of overcapitalization in The Tennessee Electric Power Company. The Tennessee Electric Power Company keeps its books in strict compliance with the rules of the Federal Power Commission, and the Commonwealth and Southern Corporation keeps its books in accordance with the regulation of the Securities and Exchange. Commission. Therefore Dr. Morgan's questioning of the figures cited must have been made without examination of the facts. There are no intermediate holding companies in the Commonwealth and Southern Electric System.
Dr. Morgan, a public official, questions the honesty of other public officials. If he is correct that state regulation has failed through corrupt public officials, then he doubly warns us against the adoption of public ownership, where the opportunities for corruption by public officials would be greatly multiplied.
Dr. Morgan makes one charge which I must acknowledge. He charges the Alabama Power Company with 'propaganda' against the public ownership of power. To state that thus the Alabama Power Company is 'taking away from the American people the long-established right directly to administer essential public services' is as logical as to say that Dr. Morgan's article or 'propaganda' in favor of public ownership is taking away the people's right to private operation of industry.
I am, of course, in entire agreement w ith Dr. Morgan when he states that 'it is coming to be the recognized duty of management lo provide the w idest and best possible service at the lowest possible cost consistent with a fair return.' I think the industry has well deserved his praise for 'its excellent technical work,' and for the fact that the larger part of its investment is 'prudent, necessary, honestly made.'
Dr. Morgan is the only government official of standing who has had the courage to state that 'in the operation of public "yardstick" systems there should be no hidden subsidies.' He of course w ould not say this if he were not conscious that such exist. Unfortunately, he has not carried the decision in the councils of those who control government power policy or the TVA.
Dr. Morgan stated that one of my proposals — i.e., that of the Power Pool, suggested by President Roosevelt — was 'too vague to be conclusive,' I think that that is probably a just criticism. It was my hope that the President's proposal would become much more specific as a result of the power conference called by the President last autumn. Unfortunately, however, that conference was terminated by the President a short time after engineers on both sides had started their research into the details of a pooling agreement. It was reported at the time that a majority of those active in the government power programme wanted, not coöperation with the utilities, but their elimination. If we can get back to the coöperative attitude, it should not be difficult for reasonable men to settle the problem in a reasonable way.
Faithfully yours,
WENDELL L. WILLKIE
The trouble with housework — a letter from a maid who speaks straight from the shoulder.
Hartford, Connecticut
Dear Atlantic, —
Reading 'The American Aristocracy,' in the June Atlantic, both amused and infuriated me. Such aristocrats as those exist, of course, and are only what could be expected when 'Anonymous' tried to pick a servant from among her neighbors. Neighbors never do make good servants. There's something about living on the same street with an employer that makes us wonder discontentedly why we should wait on that woman for a living, just because her father had money and her husband had a pull, whereas ours were n't so lucky. There are thousands of hard-working, capable girls, most of them receiving far less than they earn. It's very curious that none of them ever gets a chance to work for the women who eternally complain about the servant problem.
For my own part , I was thankful to take a job at three dollars a week, and to cook, wash. iron, scrub paint, and look out for two children to earn it. Sunday afternoon when the dishes were done was my only time off. Even after my day's work was over I had to keep an ear open lest the baby cry on the frequent nights that the boss went out,
Another interesting job was offered to me at eight dollars a week (ten if I had agreed to do the laundry) and I snapped it up, thinking myself lucky. The people were college graduates, the man a geologist. "Here,' I thought, 'are intelligent people who'll be pleasant to work for, and who'll have lots of books that I can read in my spare time.' For their cottage was in the country.
When I arrived I found the cottage was a rough cabin, with a meagre supply of oil lamps, supplemented by Candles, for light. Mosquitoes and mice were plentiful. Water for washing and dishes had to be pumped by hand, and was red with rust. All the water for drinking and cooking had to be brought —that is, I had to bring it — from the spring, in a pitcher. The path was always muddy in the morning, and the tall grass and weeds that leaned over it soaked my skirt and shoes. If it rained the water had to be brought just the same.
But the inefficiency of my employer was my worst trouble. I had to be up at six to get breakfast for the husband arid child. Then I had no instructions, and was never able to get any, as to what work to do for the next three hours. The boss got up at nine, after I d waked her to ask for the grocery order. The buy came for it every morning at the same time, but she never wrote out the order the night before, though she was always a little annoyed at being waked.
I worked at odd jobs till she got up — seven o clock being a decidedly unnatural time for loafing — and then after breakfast the Mrs. would tell me one thing she wanted done. She never gave me a schedule for the day, so I could arrange the work to do it most, efficiently. Each time l finished a job I had to spend fifteen minutes being instructed about the next one.
In spite of six-o'clock rising, I wasn't entitled to a rest in the afternoon, she thought, and she would set me to mopping the rough, splintery floors, which filled the mop with slivers—and I had no patent wringer. In spite of the fact that I had n't agreed to do the laundry, and was n't being paid for it, I was asked first to do the light things and, before I left, all the washing hut the bed linen.
The books never did materialize. There was no library within walking distance; there were no other maids for miles around; poison ivy made walking in the fields or woods impossible. I was never offered a chance to go into town, though the car wont several limes a week and l should have enjoyed the slight diversion.
The climax came when my room was invaded by lice from a birds' nest just outside my window. Of course when I gave notice I said I was leaving because the country was too lonely; I did n't say that my employers were stupid, that they imposed on me, that I needed mental nourishment, and that I could n't put up with the menagerie.
Alter a week spent with the unemployed — I had earned just enough to keep me until I got another job I went to work at the shore. Here I worked ten hours, seven days a week, for the magnificent sum of five dollars. There were two moods in that household — sullen and furious. It was particularly nerve-racking when other members of the family came down for vacations or week-ends. However, the house was run on a definite schedule, and being near the shore compensated for a lot of things. When the millennium comes, perhaps maids will he permitted an afternoon shower, but until then a chance for a swim when the lunch dishes are done will continue to be a major blessing.
From my own experience I conclude that the more energetic, ambitious girls get out of housework as soon as possible because the hours are longer than in industry, the constant contact with the employer is often irritating, and because there is little chance to meet others in the same social class. The great English houses, where the servants remained generation after generation, employed footmen, butlers, grooms, stable boys, and so on. An American family, if it can afford two servants, hires a cook and a maid and drives its own car. With so few men in domestic service, girls think it preferable to work in a store, or even a lunchroom, where their chances for marriage will be better; the chances for advancement are so few and slight, and the pay so small, that, few maids are likely to dream of becoming rich — or even comfortably fixed for their old age. A girl in service, like any other girl, longs for a home of her own where she can entertain friends, as she cannot do in her employer's house. The cook used to entertain the iceman in the kitchen, but nowadays the kitchens are too small for a really good-sized iceman, and besides, the family uses the kitchen all evening for mixing cocktails. A maid has to meet her friends on the street. Again, girls prefer industry because once their day is over they can leave work behind; there are no fussy children to tend in the evenings. Employers have caused — or was it the industrial revolution?—the conditions which have made good servants scarcer.
But why worry about the servant problem? It, would be a fine thing for many women to do their own housework. They'd have less time for 'nerves,' complexes, and pursuing other women's husbands.
Very truly yours,
LAURA WILLIAMS
No fear of 'parochialism'?
Waterford, New York
Dear Atlantic, —
I read with a start your line suggesting the possibility that Robert Hillyer's 'Letter' in the July A/lantic might, be too parochial for your far-flung readers.
What if it is about Harvard?
And what do I know of Harvard? Very little. It is an honored name, — and, for the rest, I remember seeing handsome, lanky youths in plug hats driving about Cambridge in model-T Fords when I happened to be there one Commencement time.
But knowledge of Harvard is, I suspect, as little necessary to our appreciation of Mr. Hillyer's poem as our knowing just where Xanadu and Alf, the sacred river, are to our appreciation of that one.
No, Mr. Editor, poetry will out whether its locale is known or unknown, real or imaginary.
And, may I add, don't worry about being parochial. Other things being equal, "t is no vice at all.'
H. V. BUTTON