From a Surgeon's Journal: I. The Harvard Unit and the Ambulance Américaine
VOLUME 154
NUMBER 4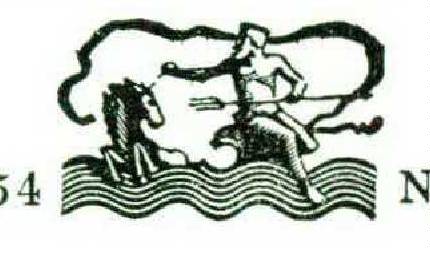 OCTOBER 1934
BY HARVEY CUSHING
[IN August 1914, a group of Americans resident in Paris undertook the organization of a military hospital and ambulance service. The French Government put at their disposal a newly erected school building, the Lycee Pasteur, which was altered and equipped to provide for some six hundred patients. Certain universities in the States were then asked to participate in the project by successively supplying the professional personnel capable of caring for a certain number of wounded for a three months' period. The first of these units, from Western Reserve University, under the direction of Dr. Crile, began its term of service in January 1915. A Harvard unit, financed by Mr. William Lindsey of Boston, followed in April 1915, — THE EDITORS]
Thursday, March 18, 1915
SHE seemed very low in the water — the Canopic — when we found her hidden behind the new Commonwealth Pier yesterday afternoon, with two interned Hamburg-American ships on the opposite side. Strange company! And when, after our false start at 4.15, we returned again at eight for the sailing, she was still lower. Ammunition for the Allies, it is said. What a temptation it must have been to die Leute across the dock! A stowaway with a bomb would do it — and there seemed to be no precautions such as one would perhaps expect on an English ship under existing circumstances.
It was a cold blowy March night by the time our pilot was dropped outside of Boston Light, and though the merrymakers, Benet and Barton, marched the decks with tin flutes tuned to 'Tipperary,' blue noses soon drove us in and to bed.
There are only fifty first-cabin passengers, seventeen of them constituting our immediate party, to which three or four others are c'est a dire allied. So there's plenty of room, though no place to go but out, and no place to stay but in — with one's overcoat on in either case.
Friday, 4 P.M. It still blows hard from the N.W. quarter. These people who talk about getting one's sea legs make me ill. Greenough says it's all in your head, but I know better: it lives just under your diaphragm, halfway in, and is intensified by culinary odours — Englished with a u.
Sunday, the first day of Spring
Overcast and dirty. A boat drill this A.M., and such a lot of pirates you never saw — shanghaied, I judge, from anywhere and everywhere. Transatlantic voyages just now are not popular with deck hands. They were too funny in their cork life belts and we were not permitted to look on from the upper deck. I doubt if the ship's officers cared to have us see them. It was our unanimous decision to commandeer a lifeboat or two for ourselves rather than trust to any such aggregation, individually or collectively. Some of them would have made fine models for Howard Pyle.
We have been in Marconi communication both with Cape Cod and with the Azores, so it is rumored, but the Captain keeps mum. 'T is at his discretion, we're told, that the sending of messages lies. They say he does not wish to be located — but by what? The Karlsruhe is in the South Atlantic. Perhaps by the auxiliary cruiser which is reported to have slipped out of her internment in the Azores the day before we sailed. Our lights have been fully blanketed every night since sailing — the storm canvases are stretched along the promenade deck and towels tacked over our cabin windows.
The service this morning was conducted by the Purser — a companionable chap named O'Hegan. He read Psalm CV: 'O give thanks unto the Lord ... he increased his people exceedingly, and made them stronger than their enemies, whose heart turned so that they hated his people.' One wonders to-day who are his people, — if perchance He still takes sides, — the hated or the hating. Doubtless the one of the combatants that would do the most after peace for the betterment of mankind and his abiding place. But which would?
Such thoughts were aroused by O'Hegan's reading; nor was his mind solely on his text, for, having interrupted his prayer to send a steward to stop the noise of a creaking timber, he could n't find his place again.
Sunday, March 28, 6 P.M. Such a gloomy landing! In a perfect downpour we had a hazy glimpse of the African shore, were bespoken by a destroyer and told to go ahead, and then were carried down far beyond Gibraltar so that when it came dimly into view it was off the starboard bow, which was very confusing. But after all, the rock of which so much is said and written was mantled by a heavy cloud. Damp, cold, forlorn, and huddled together on deck, we finally, about ten o'clock, steamed into the Bay of Algeciras and came to anchor. In a wretched little boat we were then put ashore on the north mole, our luggage likewise.
After fiddling about for some time and learning that we must wait for a 2.20 boat to Algeciras, we clambered into strange little fiacres holding four on a pinch, and with flapping wet curtains and such individual protection as each of us had, — 't was not much, — we started to see Gibraltar. There was a long delay at the end of the wharf while our passports were viseed, and in return we were presented with a water-port pass. Meanwhile a fine Welsh bobby who stood in the downpour told us, as did others, that there had been nothing but rain — fifty-two inches for the season instead of the usual fourteen, according to his calculation. We could see up on the Rock only as far as the old Moorish castle.
The converted Cunarder Carmania, in her gray war paint, was lying alongside the south mole in the British harbor. It was she who sank the Cap Trafalgar. On the whole, there seemed fewer men-of-war than one would expect, even in times of peace. We rode along Church and Southport streets, rubbering at what we could see of the Rock in the rain and mist, — enough to assure us of its fascination and interest in better weather, — past the sad and dripping little Trafalgar cemetery as far as the Alameda, a park laid out a century ago. At its far end is a flight of steps surmounted by a bronze bust of General Elliot — hero of the great siege of 1780 or thereabouts.
Our later arrival at Algeciras, across the Bay, was the worst of all — simply drenched, we were landed on a long pier without cover and walked into the customhouse, our soaking baggage following after us. The jabbering officials finally satisfied, Strong, Boothby, and I, being about the only ones with overshoes, started out bravely for a promenade in the town. We were soon joined by a fascinating boy named Diego who attached himself to us for the rest of the afternoon. He took us first to a high point from which we had a lovely view of the distant hills — the Sierra de los Gazules — with the winding Miel between us and the town itself. The clouds were breaking, and the light on the roofs of the houses crowning the opposite hill made a stunning picture. It was good to see and feel the sun again. Next — and most important to Diego — was the bull ring, where there was to have been a fight this afternoon, postponed owing to the rain, for the seats are without shelter. As we were strolling through the narrow cobbled streets lined by little, close-packed, unpretentious Spanish houses with their barred windows, there was an approaching sound of an excited rabble. Soon a crowd of small boys appeared, then a carriage, and then a mob of people shouting, 'Belmonte! Belmonte!' It was the local hero — the bullfighter.
[At Algeciras the party entrained for Madrid, and proceeded thence to the French border.]
March 31, 7 P.M., BAYONNE Encampments for the convalescent wounded and soldiers returning to the line begin to appear. At every station are girls with tricolor buttons and money boxes 'pour les blessés' We are going into France by the military back door. The men are still in their blue and red uniforms.
11.30 P.M., BORDEAUX Here they are — soldiers by the number. They look just like the pictures of our old Civil War veterans with their long blue coats and visored caps. Zouaves also, and occasionally a man in a blue-gray uniform, but all with red caps and trousers. They have put on many more cars, and the forward ones are packed with soldiers. They look very small and forlorn — not much elan here. We have wangled a few pillows and rugs and will try to sleep.
April 1, PARIS It was a poor night, and a most bedraggled and unkempt group of people made some tea in one of our baskets about 6 A.M. But, despite the cold, our first bright clear day brought us cheer; and we finally slid into the Gare d'Orleans, where was breakfast, and a chance to pull ourselves together. Very exciting to look out on the streets of war-time Paris — officers speeding by in motor cars — an armored car with machine guns — ambulances and all else — all in gray war paint except for the red crosses and the red splashes of the old French uniforms.
Grecnough commandeered three big buses into which wc clambered, bag and baggage, and set out across the river, through the Place de la Concorde, where Alsace and Lorraine are still draped in black, out along the Élysées, under the Arc to the Porte Maillot, and through it into Neuilly. A very interesting ride on a crisp, clear, spring morning. But the streets seemed very empty for Paris — children playing whip top on the Élysées paths as usual, showing that it was really not Sunday, though it looked it. Everyone not in uniform seems to be garbed in black.
The converted Lycee Pasteur, now the Ambulance Américaine, is not far from the Porte Maillot, and as we approached it along the Boulevard d'Inkermann it was immediately recognizable: the handsome school building with its courtyard full of Ford motors over which a bevy of uniformed drivers — youngsters from home, for the most part — were tinkering, some freshly arrived machines being newly assembled. A row of patients and nurses waved a welcome from the upper terraces; Blake and others of the permanent staff, most of them in khaki, greeted us below.
The hospital was quite a revelation, and wc met so many people and saw so many familiar faces it's impossible to set it all down. They have admitted no new cases to our 164 beds — indeed, have emptied them as far as they were able, so that we may have a fairly fresh start.
The first man wc saw had a dreadful paraplegia, with a huge bedsore, due to a section of the spinal cord. He'd been shot in the back by a pointed French bullet — recognizable in the X-ray. In a Frenchman, too! So war is doubly dangerous for the soldier — from behind as well as before. Many other minor cases — none of them very bad — we hurriedly glanced at as we were ushered through the several rooms. No Germans. They would require a guard, and the few they have had in the past did not make Germans very popular.
Good Friday, April 2
Another brilliant sunny day, and a busy one for us. It is difficult to tell just what arc one's most vivid impressions: the amazing patience of the seriously wounded, some of them hanging on for months; the dreadful deformities (not so much in the way of amputations, but broken jaws and twisted, scarred faces); the tedious healing of the infected wounds, with discharging sinuses, tubes, irrigations, and repeated dressings — so much so that grating and painful fractures are simply abandoned to wait for wounds to heal, which they don't seem to do; the risks under apparently favorable circumstances of attempting clean operations, most of which seem to have broken down — a varicocele, an appendix, and, worst of all, a thoracotomy for a bullet in the pericardium which apparently was doing no harm. Some of this miscellaneous work savors of 'souvenir surgery,' and doubtless pressure may oftentimes be brought to bear by the wounded, for they are very proud of these trophies. From the man in question the unoffending bullet, which he wanted as an exhibit to show his visitors, was removed from the pericardial sac; but he got a collapsed left lung, a right pneumonia, then in turn a left pneumonia, and now a bad empyema, with a tube in his side which may or may not close some day. Still he seemed very proud and happy.
The histories are all interesting, citing, as they do, the man's name, regiment, the place where he received the injury and under what circumstances, how long he had had on his clothes without changing them (three months in some cases!), when he had his bath, where he got his first, second, and possibly third dressing before reaching our ambulance, and so on — each item full of horrible, though fascinating, possibilities. No doubt this will all seem very commonplace after we have been here a few days.
I was going over a man this afternoon with a facial paralysis from a bullet wound in the mastoid. He got hit during an engagement on September 7 at a place called Croult, and, with a field full of other wounded, was left for dead. The enemy came over them a day or so later; a soldier poked at him and, finding him alive, swung at his head with the butt end of his musket, breaking his jaw. He was finally picked up during a counter-attack and, after a bad otitis media and erysipelas, is now ready — after seven months! — for a nerve anastomosis. It seems hardly worth while, under present circumstances, to attempt cosmetic operations. What's a simple facial paralysis, after all?
Then, too, there are those not badly hurt who simulate worse things. For example, one strapping minor officer, a gymnasium instructor in peace time, threw out his chest and made a great deal of fuss about a trifling crackle in his shoulder movement which Osgood immediately identified as a subacromial bursitis.
Many of the men have badly deformed toes (possibly from sabots?), and they complain that their military shoes are bad, though those we saw seemed sensible enough. But there are other bizarre troubles with the men's feet of really serious nature. There are erythromelalgia-like feet — painful, blue, cold, macerated-looking extremities; and indeed the whole circulatory condition of many of the blesses is very bad. It is presumable that the worst of this is over, with the return of not only dry but warm weather. The standing in cold water, even though above the freezing point, — one cause of the so-called waterbite, - is as bad as frostbite itself, especially when helped by the tootight application of puttees which may shrink. Some of these poor devils must have so stood for days in hastily dug trenches without a chance of getting off their boots.
Almost from the start, the majority of the men have been admitted with bronchitis, and many with influenzalike colds. Then, too, the African troops may have brought with them underlying tropical disorders of which we know little. One of them was a fine Turco in a gay Zouave uniform, with a through-and-through thoracic wound made by a German ' ball,' the wound of entrance so small it could hardly be found. Gan you picture him, with no one around he can understand or who can understand him, industriously putting together the biggest and most intricate jig-saw puzzle 'made in America' you ever saw, on a table in an American hospital in France, with Americans taking care of him? What can his thoughts of us be? They tell us the Germans don't take the blacks prisoners; but then, what may or may not we believe about all this business? Here we are as near the worst affair in history as Boston is to Worcester, and everyone appears to take it as though it had always been so, and always would be, and meanwhile goes about his own little business unconcernedly.
Easter Sunday, April 4
Our first batch of newly wounded received to-day — only a few of them, seven in all. We saw them brought in and bathed, an interesting performance. They were not so terribly filthy, this lot, as I had expected, though one of them, a beautiful creature, a French peasant, had not had his clothes off for a month. He had come all the way from Flanders, wounded last Friday in the leg, — only forty-eight hours from the firing line, — to a hot bath, a shampoo, and a universal lather in a comfortable hospital.
Lunch at the Ambulance and a visit from Roger Merriman, who has had an interesting time over here helping in the Embassies while giving his French lectures. He has recently visited the front at Nancy, watching the 75-millimetre guns in action, and dodging under an abri when a German shell gave warning, by its whistle, of near approach. He has first-hand information of atrocities — of which there may be something to say on both sides — stories about a few wild German regiments in particular whose course can be traced through Belgium. But M. Marty has just told me at tea of the Turcos who broke loose one night in Versailles and made away with some German officers who were there; also of the Turco in hospital at the College who presented a little girl, to whom he had taken a fancy, with the car of a German soldier. But there are always points in these stories where they don't quite hold together.
Monday, April 5, a holiday<br/&gt;10.30 P.M. At the Ambulance, working on histories all the afternoon. Some of our recent cases have appeared tagged with pink cards, which are tied on at a poste de pansemcnl or at the poste de secours, and I gather that there are often two zones of these first-aid stations, primary and secondary, the wounded being gathered up from the battlefields or trenches usually at night and taken to the primary line. There are several kinds of labels — pink (those capable of transportation), yellow, blue, and so forth. From the poste de secours they are taken in peasants' carts or ambulances to an evacuation centre (ambulance de tri) which may be anywhere, preferably some railroad station, and there the sitting and lying cases are separated, the serious from the minor cases, the medical from the surgical. The petits blesses remain and ere long go back to the front; the bad cases — chest, abdomen, head, spine, and so forth — are sent to near base hospitals. The attempt is already being made to concentrate particular kinds of wounds — as might well be the case here for fractures of the jaw. This programme will doubtless become perfected in time, and more efficient work will then be done.
In the early days, when things were badly disorganized, and when even as good an organization as the present one would have been put to the test, the conditions were shocking. The wounded were all rushed south as rapidly as possible and the more seriously ill were put off whenever and wherever the hospital trains stopped. They were picked up in any way chance might favor — luckily if by an ambulance, but more often by a cattle or provision train returning from the front. One little place where the American Ambulance used to get wounded in large numbers held about five hundred badly hit men simply lying between the tracks in the rain, with no cover whatsoever. Blake spoke of one English officer who had been six days thus in transport, with a musket for a splint tied to a compound fracture of the femur, no dressing whatsoever, almost no food or drink; he was in delirium when he arrived. Fortunately the wounded were young and in the pink of physical condition; few would otherwise have pulled through.
Thursday, April 8
Our admitting day brings in only ten cases, though there were about two hundred at La Chapelle station last night. Still, this must have been more than our proportion, for there must be some fifty hospitals strung along the Champs Élysées alone, and in all Paris heaven only knows how many.
One of these men had had his spinal cord divided by a piece of metal driven off from the bayonet case at his hip, which had been struck by a German bullet. The vagaries of the foreign bodies are many. Not only may one find the projectiles themselves, but often pieces of equipment which have been detached, and which acquire the full velocity of the bullet itself and are really more dangerous. Sometimes these secondary missiles may have come from someone other than the person actually hit, even a piece of the skeleton of a neighboring soldier, or a bit of stone or wood.
The actual surgery itself, it would seem, is not very difficult, but the judgment of knowing what and how much to do, and the wheres and whens of intervention — these are the important things, only to be learned by experience. First or last, most of the missiles apparently must come out.
Some of the to-day's wounded were very dirty, with the mud of the trenches on them, and though they acknowledged some pain and great fatigue they were cheerful and uncomplaining — even gay. It's a great sight to see them get their hot bath and fall into a deep sleep the moment they strike their beds —— but not so deep either, for they are wide awake on any call or noise. A temporary restful sleep is a great thing before X-rays, dressings, and ether anæsthesia — should the last be necessary, as it was for two bad shoulder cases today.
Everyone, of course, tells us that we know nothing yet of what it can really be like. After the battle of the Marne the wounded came in sixty at a time, with the operating room in continuous performance and not enough beds to go round.
Friday, April 9
One comes upon many examples of hairbreadth escapes. We have in our wards a man who got off with a slight burn of the forearm when a German contact shell exploded near him, and yet many of his companions were killed. Another man had both bones of his forearm broken in similar fashion without being actually hit, and yet his more distant companions suffered heavily from shrapnel. One man was blown into a tree and hung there for a long time by his trouser leg. Another was blown out of a trench and found the timing piece of a shrapnel in the seat of his trousers. Many have barely escaped because they happened to be stooping when a shell exploded near by. One artillery officer was knocked down three times in succession by shells landing only a metre or two away from him; he suffers from a severe nervous concussion — what the British call 'shell shock.'
Tuesday, April 13
Carrel's hospital is established in a famous hotel, the Rond Royal, south of Compiegne on the very edge of the forest. Here, backed by American money and with an admirable staff, they will have ample opportunity for special investigations; and the lines on which they have started to work are along the paths of suction treatment of wounds without dressings with the employment of new bactericidal substances. These are being evolved by the incomparable Dakin.
After lunch we went off in an open car and drove along the north bank of the Oise to Longeuil-Annel, where we finally turned into a pretty road which led us through groves uphill to the Chateau d'Annel. The line passed through Ribecourt, barely six kilometres away. Just before we arrived a bombardment had taken place and six badly wounded men had been brought in hit by the explosion of a shell near Montmacq, three kilometres this side of the line.
It is a lovely chateau, equipped as a hospital since August 7 by Joffre's permission. About half of it is occupied by the family, Mr. and Mrs. Depew, Stanley, a Bart's man of recent years, a Dr. Eaton of Albany who is his assistant (soon to leave), and Dr. F. E. Frere, one of Henry Head's London Hospital men, nurses, and others. In the other half of the building everything has been dismantled, with beds installed for forty soldiers and ten officers.
They have good operative arrangements and an admirable X-ray plant. One of the recent cases was taken in and fluoroscoped, disclosing a shell fragment in his left frontal lobe, point of entry on the right.
In spite of the severe character of the wounds brought in, the hospital has done very well — only 20 per cent deaths, many of them having occurred soon after admission. They keep their beds full and evacuate promptly to Compiegne. It is an ideal place for some young man of skill and quick judgment. This is the sort of work a mobile ambulance might do — what the Ambulance at Neuilly indeed was doing in September and October 1914. It can still be done here, because this chateau happens to be placed near to the present rather stationary line. Fortunately, flying the American flag, the building was not damaged by the Germans going or coming on their first rush — only some wine looted.
Saturday, April 17, PARIS Morning, in the ward at the Ambulance — in the X-ray, dental, and photographic departments. The members of our unit are all doing excellent work, and the condition of the patients could not be better so far as care in their treatment goes. Much telephoning in the evening from the Chateau d'Annel, where they wish to borrow someone from our group, but Greenough rather thinks complications would ensue. If this keeps up we are likely to get fined and may even have our telephone taken out, for talking English over the lines is forbidden — queer, this being the language of an ally.
Tuesday, April 20
Our admitting day, and last night twenty-five wounded were brought in — all recent cases. . . . There is a strange medley of unassorted people working here. The orderly in No. 28, for example, I chanced to meet at dinner. He turns out to be an Englishman of widely traveled sort; has a home in Naples and another villa in Florence; seems to know everyone, and is attractive, informed, and modest. We talked much of the war, the early days in particular, when the Ambulance was sending out to the Marne battlefields and getting patients from Meaux, when dead and wounded lay all along the roadsides. The disgraceful motor parties from Paris to see the gruesome sights were soon stopped by the authorities. It was easy then to get passes — pendant la guerre.
Wednesday, April 21
In the afternoon, while waiting for Jaugeas to fluoroscope a man with a shrapnel ball in his cerebellum, a person appears in the shape of an ambulance driver who asks loudly for me, and on my being presented he says, 'Oh yes, of course, I 'm Washington Lopp, you know; it was I put the salt in the water — ha, ha! — and I'm going to make up for it; and here are some wives of the cabinet ministers who will make it all right with you.' And sure enough, he was followed by four females in black who might well enough have been wives of cabinet ministers. I was much mystified and did the best I could with 'heureusements' and ' avec plaisirs ' and 'vos connaissances' — all this while the corridor was thick with patients and nurses and stretchers and waiting attendants.
Well, they finally left without taking any salt from the water, so far as I could see. Not until later did I learn that M. Lopp is a terpsichorean person who teaches, or once taught, the high life of Paris to tango — cabinet ministers' wives being his specialty, and possibly their husbands, also. He, having retired well-to-do, now keeps (or kept in ante bellum days) a large establishment where balls and dinners and dances and other social affairs are held. It is called, I believe, Washington Palace, which is better than Lopp Palace — a little. He is now an active and busy ambulance driver, but has many ears to whisper into; and learning through his wife, an Auxiliaire, that a member of the Harvard unit, newly arrived, wanted 'head cases,' he went about it. So this accounts for the twenty-five shattered jaws with which we were swamped the day Cutler and I went to Gare d'Orleans for blesses. M. Lopp and the cabinet ladies will have this all changed — the salt in the water, ha, ha! Of such is the Ambulance Americaine.
Thursday, April 22
The morning passed with Tuffier, and now waiting for him for a moment at his private hospital. Here at this place are several officers, one a general with half of his face blown off and quite blind. T. says most of the officers have been killed, and that is why the men are so brave! It puts courage into them. Queer idea; but possibly I don't quite understand.
He tells me of peculiar wounds that he has seen. An officer, hit in the trenches by the explosion of an enemy hand grenade, had a small wound of entrance near the inner canthus of the right eye, without special symptoms. An X-ray showed an undeformed cartridge in the frontal lobe of the brain. This was extracted and it proved to be an intact French cartridge! I give it up. He explains that the captured French ammunition, which of course does not fit the German rifles, is used with whatever else may be handy to fill the hand grenades which are now so murderously thrown about in the trench fighting.
Another instance was that of a woman who had been injured in the thigh by a fragment of the first of the aeroplane bombs dropped on Paris. There was in addition a trifling wound of the scapular region, and a point of tenderness low down in the back, where subsequently an X-ray plate showed the presence of a French bullet! She had been hit by a falling ball that had been fired from a French mitrailleuse at the aeroplane. Strange coincidence that she should have got both injuries at one and the same instant.
Saturday, April 24
This afternoon, in response to a call to the Ambulance for all of its many cars, Boolhby and I went in one of them to La Chapelle, which is the present single distributing station for all the wounded forwarded to Paris.
Red Cross ambulances of every pattern, and from a great many hospitals, were being picked up from all sides as we neared our destination — a rather unusual sight here at midday, for the authorities do not like to have the recent wounded carted through the streets by day even though it be in closed cars; and as a matter of fact the larger number of our admissions occur in the late hours or at night.
A large, high building, once a freight shed, I presume, possibly 250 feet long, has been transformed for the present purpose. The train runs in on a single track behind a curtained-off side of the building — curtained off by a huge heavy black canvas which opens at one place through which the wounded successively come — first the petits blesses on foot, then the men in chairs, then the grands blesses on stretchers.
The impressive thing about it is that it is all so quiet. People talk in low voices; there is no hurry, no shouting, no gesticulating, no giving of directions — nothing Latin about it whatsoever. And the line of wounded — tired, grimy, muddy, stolid, uncomplaining, bloody. It would make you weep. Through the opening in the curtain, beyond which one of the cars of the train could be seen, they slowly emerged one by one — cast a dull look around — saw where they were to go — and then doggedly went, one after the other, each hanging on to his little bundle of possessions. Many of them were Moroccans, though for the most part they were downright French types. Those with legs to walk on had heads or bodies or arms in bandages or slings, in the hurried applying of which, day before yesterday, uniforms and sleeves had been ruthlessly slit open. Not a murmur, not a grunt — limping, shufiling, hobbling — in all kinds of bedraggled uniforms, the new gray-blue as well as the old dark blue with red trousers — home troops and African Zouaves, and occasionally a marine, for they too have been in the trenches of late.
The procession wound directly by us, for the American Ambulance drivers are privileged to go into this part of the shed, owing to their known willingness to lend a hand. They were sitting in a quiet group, evidently moved, though many of them had been through the Marne days when cattle trains would come in with the wounded on straw, without food or water for two or more days, stinking and gangrenous. Things of course are very different now, and here at La Chapelle Dr. Quenu, of Hopital Cochin reputation, has finally got a perfect system arranged to replace the utter confusion of those early weeks.
It has been only two days since these fellows were hit, and many of them, regarded as sitting cases, have stuck it out, believing they could walk off the train. But not all could. One poor boy, who collapsed before us, they put on a stretcher and took to the emergency booth. Others had to be helped as they walked on between the two rows of booths to the farther end of the building, where were two large squares of benches arranged in a double row about an iron brazier in which a warm charcoal fire was glowing; for it was a cold, raw, and drizzly afternoon. There was a separate place for the slightly wounded officers, of whom there were some six or eight.
The wounded all have their tags dangling from a button somewhere — a tag from the paste de secours, another from the ambulance de première ligne, and possibly one or two more indicating where they had stopped for a dressing; and in addition, on the train, to save trouble, each has been chalked somewhere on his coat with a big B (blessé) or an M (malade), so that they can be sorted readily.
It was soon whispered about that this lot had come from Ypres and that they had all suffered greatly from some German gaz asphyxiant; but I hardly believed the tale, or thought I had misunderstood, until this evening's communique bears it out. Many of them were coughing; but then, as I've said, most of the wounded still come in with a bronchitis. We have heard rumors for some days of a movement of German troops in the direction of Ypres, and this attack is apparently the result.
By the time the wounded were all congregated, many Red Cross nurses were serving them hot soup and other things, ending up with the inevitable cigarette. The men were quiet, immovable, sitting where and how they first slumped down on their benches. No conversation — just a stunned acceptance of the kindly efforts to comfort them.
Meanwhile Quenu and his assistants were going about listing the men and distributing them as they saw fit among the hospitals in accordance with the empty beds at the disposal of each. Our drivers had handed in the number their cars could take and the number of patients the Ambulance Hospital could receive, — possibly fifty, I 'm not quite sure, — and we finally went away with our due proportion of the 250 that the train had brought in.
Quenu, though busy, was very polite, — they all are, — pretended he knew me and asked if I should like to see the room where the petits pansements were being made. Among the several who had been singled out as needing immediate dressings because of pain, dislodged bandages, or recent bleedings, was the poor boy we had seen collapse as he walked out of the train. He had a high fever and a trifling first-aid dressing on his badly fractured left arm. This was surely enough, but when the young doctor cut off his circa six layers of clothing an undressed chest wound in his right pectoral region was disclosed. We then sat him up and found the wound of exit near the shoulder blade — at which the boy said, 'C'est bon, je guerirai.' He was in our lot and I saw him landed later at Neuilly spitting blood.
When we got back to the Ambulance, the air was full of tales of the asphyxiating gas which the Germans had turned loose on Thursday — but it is difficult to get a straight story. A huge, low-lying, greenish cloud of smoke with a yellowish top began to roll down from the German trenches, farmed by a steady easterly wind. At the same time there was a terrifically heavy bombardment. The smoke was suffocating and smelled to some like ether and sulphur, to another like a thousand sulphur matches, to still another like burning rosin. One man said that there were about a thousand Zouaves of the Bataillon d'Afrique in the lines and only sixty got back — either suffocated or shot as they clambered out of the trenches to escape. Another of the men was au repos five kilometres away and says he could smell the gas there. He with his fellows was among those of the reserves who were called on to support the line, but, by the time they got up, the Germans were across the canal, having effectively followed up their smudge. They seem to have been driven out later, or at least these men thought they had been. We'll have to await the official communiques, and perhaps not know even then. In any event, there's devil's work going on around Yprcs, and the heralded 'spring drive' seems to have been initiated by the Germans.
Sunday, April 25
It has apparently been a large affair at Yprcs, with the Germans the aggressors. Several hundred more wounded at La Chapelle this morning — all the ambulance men out — ail our beds full.
Monday, April 26
Many more wounded being brought in from the Ypres sector, where the Canadians have been distinguishing themselves. Everyone is singing their praises.
Wednesday, April 28
We are still very busy and the hospital is crowded. I had a strange time operating for DuBouchet on one of his patients, — Lafourcode in No. 77, — supposed to have a gouttiere bullet wound of the skull, which I did not question, though murmuring something about the desirability of an X-ray.
At all events, I was persuaded to take the case in hand and it proved to be not a gutter wound at all, the presumed wound of exit being merely where the man had fallen and cut his head on some sharp object. The track of the missile, along which an aluminum probe could be passed, led direct ly downward toward the base of the brain. This afternoon an X-ray showed a fragment of obus just over the sella — not a bullet at all.
Thursday, April 29
Several unsuccessful trials this morning to extract the shell fragment by the aid of the magnet from the brain of poor Lafourcode. I was afraid to use the huge probe which they have and so determined to make, or have made, another — of which later. We had tried every possible thing in our own cabinet and in those on the lower floors without success. Finally, while I was at lunch, Boothby hit upon precisely what was needed in the shape of a large wire nail about six inches long, the point of which he had carefully rounded off.
Well, there was the usual crowd in the X-ray room and approaching corridor, and much excitement when we let the nail slide by gravity into the central mechanism of smiling Lafourcode; for at no time did he have any pressure symptoms, and all of these procedures were of course without an anaesthetic. While the X-ray plate was being developed to see whether the nail and missile were in contact, who should drop in but Albert Kocher with a friend from Berne; and then shortly a card was sent in by Tom Perry's friend, Salomon Iteinach of the French Institute, author of the History of Religions and much else.
So all together we finally traipsed into the first-floor operating room, where Cutler mightily brings up the magnet and slowly we extract the nail — and — there was nothing on it! Suppressed sighs and groans. I tried again, very carefully — with the same result. More sighs, and people began to go out. A third time — nothing. By this time I began to grumble: 'Never saw anything of this kind pulled off with such a crowd. Hoodooed ourselves from the start. Should have had an X-ray made when the man first entered the hospital.' The usual thing, as when one begins to scold his golf ball.
I had taken off my gloves and put the nail down; but then — let's try just once more! So I slipped the brutal thing again down the track, 3½ inches to the base of the brain, and once more Cutler gingerly swung the big magnet down and made contact. The current was switched on and as before we slowly drew out the nail — and there it was, the little fragment of rough steel hanging on to its tip!
Much emotion on all sides — especially on the part of A. Kocher and Salomon Reinach, both of whom could hardly bear it.
[Early in May, Dr. Cushing left Paris for Boulogne; and after a short visit with the British Medical Corps, to see on request the new 1000-bed hospitals in the Etaples-Camiers district, he crossed the Channel to England.]
Thursday, May 6
The Boulogne-Folkestone Packet was much less crowded than usual with furloughed officers, owing doubtless to the present activity at the front; still there was a goodly number, and also many Red Cross nurses, some Tommies, and several aviators.
It was warm; there was a sunny haze; the Channel was almost unruffled, with not a living thing anywhere except some wild ducks, at which the officers pulled out their field glasses as they would not have bothered to do for a man-of-war. Convoyed? Dear me! There was not a vessel of any kind in sight until we neared Folkestone, where in addition to a destroyer there was a peculiar-looking lot of mammoth floats for about a half mile, said to be a submarine net. Rumor has it that most of the German submarines have been trapped [a rumor soon to be dispelled]. Doubtless there is a mine field too, for we took a devious course into the Folkestone harbor, running down the coast a little distance and then backing in.
We landed about 12.30, passing the officials without difficulty, though every paper was scrutinized and there was particular inquiry as to whether anyone was bringing in uncensored letters, which I trust did not include this journal. The Tommies, of course, were fed as usual at the station in a Red Cross booth, and I procured a tea basket and some papers and subsequently slept most of the way to London, where we arrived at three.
So different, France and England! In Paris everyone who has a distant excuse wears black; in London apparently a ban has been put on the exhibition of any signs of mourning.
Friday, May 7
London seems to all outward appearances no different from the London of ordinary times. People are leisurely and there are quantities of them in the streets. The men have time to shave and read the papers, the last page of which is full of racing and football, and they arrive at their places of business about 9.30 or 10 A.M. Disappointed is he who tries to get into a shop before that hour, as I have had occasion to learn. Then, too, there is abundant time for tea in the afternoon. All this shows itself down the line, even to Tommy Atkins, who is clean-shaven (by regulation, I doubt not), whereas Piou-Piou — or, as he is now commonly called, Poiht ('shaggy' or 'hairy') — either does n't have time or just does n't.
Paris is empty and serious; London by ten wakes up to its customary crowded roar and is outwardly carefree.
To the American Line office for my tickets on the St. Paul tentatively reserved in Paris, followed by a series of calls and errands. Then lunch at the Automobile Club with Sir William and Walter Morley Fletcher, the physiologist. He is secretary of the National Research Committee and has been appointed, in conjunction with Osier and Adami, to make preparations for a Medical History of the War. A colossal undertaking it will be, unless records can be more carefully kept than seems possible under present circumstances in France. This they hope to rectify.
Fletcher has been looking into the psychopathic ('shell shock') cases, of which there must be many, as I gathered from Pierre Janet to be true also in France, — men who have broken down nervously under the terrific strain of trench warfare and the frightful bombardments. One story he told of an officer who, following the near-by explosion of a shell which did not injure him, has now a completely changed personality. He is at a hospital somewhere in Wiltshire, I believe, and has had to be reeducated to read and write and speak; he now uses a Wiltshire dialect whereas he came from an educated class in another part of England. He has absolutely no recollection of a previous existence, but when put in an hypnotic state he is his former self in every respect and perfectly clear on all events up to the moment of the explosion of the shell.
After some hurried shopping, I go at five to Brown's to see Mrs. Emmons, who has come up for an appointment made at Lady Osier's request. On my return, while making some purchases at a shop, an agitated bobby pokes his head in the door and loudly announces: 'They've got the Lusitania!'
There can be no doubt about it, for by the time I get back to Trafalgar Square sandwich men appear bearing the news — nothing more than the bare fact, however, and there is a huge crowd gathered before the Cunard Office with policemen holding them back.
'Wot'll they do next?' says my taxi man. 'When will England wake up?' say I. This may arouse them — and us!
A few hours later I stop again at the Cunard office. On the street there is the same gathering craning to read the bulletin boards, which give no additional news other than that some of the survivors are being taken to Queenstown and that lists will be published later. The office evidently will remain open all night; within is another crowd, with haggard, anxious, and tear-stained faces — waiting.
Saturday, May 8
There is little to be learned from the morning papers except the bare announcement — the Lusitania has been sunk. Boothby and I take the train from Euston at 10.30 and share a compartment with a lady who is traveling with a parrot in a huge cage; the bird tries vainly to sleep and can't. About three we pull into Liverpool and are packed, bird cage and all, into a bus and have a long rattly ride to some remote wharf far up the Mersey where lies the St. Paul, and there we find many people in trouble. . . . We and the parrot were almost at the end of the long line of prospective passengers, all of whom, one by one, were obliged to produce passports properly viseed before they could go aboard.
None of the usual business of baskets of fruit and flowers and friends skylarking aboard, I can tell you. It was a serious matter. People enraged and trying to ' put it over ' the consular officer until gently removed by a burly bobby who stood alongside — people in tears — or people simply stunned. One hysterical woman, whose papers were faulty, broke through and ran up the gangplank to the deck, where she was held by a couple of sailors until the policemen went aboard and started to pick her up bodily — they've had practice in England of late. At this point she became good, but we left her an hour later on the dock still protesting or wailing or fuming as the mood struck her.
Doubtless the Lusitania was a little on everyone's nerves. And doubtless, too, there had been a great many shifts of plans in the past twelve hours, both to go and not to go — and the ' to go's' had had scant time to get their papers in order.
Well, we finally left some fifty despairing people on the dock and pulled out into the stream. We were locked down the Mersey and there, at the last stage, pulled up alongside of the mammoth Mauretania, in gray and black as though in mourning for her sister whose dangerous place she now must take. Some hours late, we are at last moving out into the Irish Sea between long rows of floating red and white flash buoys which mew at us disconsolately.
We sat at dinner with the Gifford Pinchots, who have just been turned out of Belgium by the Germans. They and others are wearing inflatable waistcoats such as are being distributed in the Navy, I'm told. There was much indignant and wildly belligerent talk in the smoking room afterward on the part of certain fire-eaters, of whom we seem to have a goodly sprinkling.
Sunday, May 9, 11 A.M. The St. Paul, once a cruiser herself in the Spanish War, has been hitting it up very fast, so that we are off the Old Head of Kinsale an hour earlier than the passengers expected. It is a bright sunny day with just a little sea, and we have passed a destroyer or two, but nothing else.
Most of the passengers were at morning's service and I was writing here when Boothby looked in and said I had better come on the forward deck. This I did, but rather wish I had not. We were going through the Lusitania wreckage — had been, indeed, for the past half hour. Steamer chairs, oars, boxes, overturned boats — and bodies. As I came out we passed quite near a collapsible boat which was bottom side up, with the body of a woman and a child floating alongside; they must evidently have been tied to it in some way, else with the easterly wind the boat would have drifted from them. All told, I believe some fifteen bodies were counted, and this was only in our immediate lane; the wreckage must have been strewn for some twenty miles or more — we at least were passing through it for considerably over an hour. Once we veered off to get a nearer view of the only boat which was seen to be right side up; but the officers, all of whom were on the bridge scrutinizing everything with their glasses, appeared satisfied and we went back on our course.
That was about all. No, there was something else: a single little trawler a long way off on our port quarter, evidently patrolling for corpses — at a guinea each — on this sunny Sabbath morning.