VOLUME 153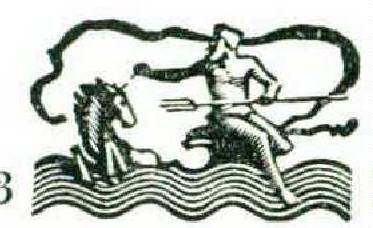 NUMBER 2
FEBRUARY 1934
BY WILLIAM H. TOWNSEND
THE name of Abraham Lincoln has become a synonym for conservative, farsighted statesmanship, keen sagacity in practical politics, and rugged personal integrity. Vital problems of government which deeply agitate the public mind, especially if moral issues are thought to be involved, hardly ever fail to evoke the query, 'What would Lincoln do?' In recent months this question has frequently been asked as the various states have voted on the repeal of the Eighteenth Amendment. Members of the House of Representatives discussed it pointedly during the debate on the beer bill at the Special Session of Congress.
With federal prohibition eliminated, power to regulate the liquor traffic is again vested in the several states. Wets and drys are already recruiting their ranks for bitter legislative battles, and both sides, mindful of the magic of his name, claim Lincoln.
Would he favor state-wide prohibition, or would he endorse the view of those who contend that temperance is a personal matter which cannot be enforced by legislation? Was Lincoln a total abstainer, a prohibitionist, and a lecturer against the evils of strong drink, or was he a user of liquor, a saloon keeper in his early manhood, and a foe of reform who denounced prohibition as 'a species of intemperance within itself'?
Recent research among old newspaper files, musty court records, archives of the Illinois Legislature almost a century old, and the priceless though little-known Herndon-Lamon manuscripts, clarifies for the first time this highly controversial subject, and sheds new light upon Lincoln's personal habits, his attitude toward the liquor problem of his own day, and the environment and association which doubtless influenced his views and actions.
I
The Kentucky of Abraham Lincoln's childhood was a brawling, whiskeydrinking, horse-racing, card-playing region that amazed early travelers to the Western country. 'They are nearly all natives of Virginia,'observed the Frenchman, M. Michaux. 'With them a passion for gaming and spirituous liquors is carried to excess, which frequently terminates in quarrels degrading to human nature. If a traveler happens to pass by, his horse is appreciated, if he stops he is presented with a glass of whiskey.' The Englishman, Timothy Flint, noted in his journal: 'Fights are characterized by the most savage ferocity. Goughing, or putting out the antagonist's eyes by thrusting the thumbs in the sockets, is a part of the modus operandi. Kicking and biting are also ordinary means used in combat. I have seen several fingers that have been mutilated, also several noses and ears which have been bitten off by this canine mode of fighting.' And Flint's fellow countryman, F. Cumming, wrote back to London: 'They fight for the most trifling provocations, or even sometimes without any, but merely to try each others prowess, which they are fond of vaunting of.'
Copyright 1934, by The Atlantic Monthly Company, Boston, Mass. All rights reserved.
Lincoln's father, easy-going, lethargic Thomas, was not a teetotaler; occasionally he worked at a stillhouse that adjoined his farm, but he used liquor very moderately, and, for his day, was counted a temperate man. The timestained store ledgers of Bleakley and Montgomery at Elizabethtown, Kentucky, contain occasional items such as 'Thomas Lincoln — one pint of whiskey — 21c,' but they are few and far between when compared to similar entries for other customers.
So much cannot be said for the uncle of Abraham's father, who was also named Thomas. This kinsman, frequently mentioned by Abraham in his correspondence of later years, owned a flourishing stillhouse on South Elkhorn Creek up in the Bluegrass section near Lexington. In 1810 his wife, Elizabeth, sued him for the recovery of certain property under a separation agreement, which recited 'that the said Elizabeth hath come to a final determination to reside with her husband no longer.' Her bill of complaint alleged that 'the said Thomas hath been very abusive to his said wife, & has twice kicked her with his feet & once thrown a chair at her & gives her very repeatedly the most abusive language.'
The response that Thomas filed is in contrite but somewhat guarded terms. It alleges that 'the said Lincoln with truth can say that whatever of his conduct towards her that may have savoured of either injustice or cruelty, has proceeded either from a deranged mind or casual intemperance & intoxication, and while he with the deepest remorse laments & acknowledges these errors of his own life, it has been the misfortune of his wife to have her errors also.' In further defense, he states that on one occasion his wife 'actually approached to strike him with a chair & was about to strike him, when he repeled the blow by striking her.'
When the case came to trial on December 13, 1810, one of Mrs. Lincoln's witnesses, Peter Warfield, admitted that she was 'in the habit of frequent intoxication' and that he had 'frequently seen her in that state,' but expressed the opinion that it was 'generally believed in the neighborhood that Mrs. Lincoln's intemperance proceeded from the bad conduct of her husband.'
Evidently the infuriated Thomas, after adjournment of court, laid violent hands upon the truthful Peter, because Warfield next morning filed a suit against Lincoln for assault and battery, stating that on the previous day 'Thomas Lincoln did with feet and fists commit an assault upon the said plaintiff & him the said Pltff. then & there did beat, wound & evily treat so that his life was despaired of greatly.'
In after years, when Abraham Lincoln lounged about the courthouse at Lexington on visits to his wife's home town and, as he wrote Jesse Lincoln, 'heard the older people speak of Uncle Thomas and his family,' and perhaps read the dust-laden records in the clerk's office, it must have been apparent to him that mutual indulgence to excess in the mellow juice of Kentucky corn had been a vital factor in the marital unhappiness of Thomas and Elizabeth Lincoln.
Abraham's Uncle Mordecai, his father's older brother, whom he says ' he often saw,' was a heavy drinker, and so was his son, 'young Mord.' The elder Mordecai moved to Hancock County, Illinois, and on a bleak December day in 1830, the winter of 'the deep snow,' Uncle Mord dismounted from his horse, lay down in a snowdrift to sleep off his liquor, and never awoke.
Abraham Lincoln had no recollection of his birthplace, the rude cabin by the Sinking Spring on Nolin Creek. When he was two years old his father moved across Muldraugh's Hill to a fertile little farm in the bottom lands of Knob Creek. Here the closest neighbor of the Lincolns was Caleb Hazel, Abraham's second school-teacher, who kept an 'ordinary,' and on one occasion was indicted in the Hardin Circuit Court for 'retailing spirituous liquors by the small without a license.' Peter Atherton, the Knob Creek ferryman, sold whiskey also, and shortly after the Lincolns moved to that vicinity was indicted for the same offense. Every mill site, crossroads, and other public place had its 'ordinary' or 'groggery' where peach brandy, applejack, and corn whiskey could be had at low cost.
Liquor drinking was by no means uncommon among the clergy. William Downs, pastor of the Little Mount Separate Baptist Church where the Lincolns worshiped, probably the first preacher Abraham ever heard, who baptized Thomas Lincoln in Knob Creek, was addicted to the use of liquor and at one time was summoned before the congregation to answer a charge of being intoxicated. David Elkin, another pastor of the same church, who, according to tradition, preached the funeral of Lincoln's mother, is said to have had his reputation 'sullied in later years from too free use of strong drink.'
So that Abraham Lincoln during his childhood, whether he rode to mill or played about the ferry or went to school or attended church, was brought into intimate contact with liquor, and with those who drank it regularly and, frequently, to excess.
Moreover, corn whiskey was one of the chief mediums of exchange. Even at Lexington, the 'Athens of the West,' church subscriptions were acceptable 'in good merchantable whiskey.' And it is not surprising that, when Thomas Lincoln left Kentucky to stake out a claim in the wilderness of Indiana, the rude raft that he launched in the swift, shallow waters of Rolling Fork carried 400 gallons of distilled spirits.
II
Social life in Southern Indiana at the time the Lincolns moved into what Dennis Hanks, Lincoln's cousin and boyhood companion, called 'that darn little half-faced camp' was much the same as on Knob Creek in Kentucky. Amusements were rough and boisterous, alcoholic beverages potent and plentiful. The most popular form of entertainment was the 'frolic.' A traveler wrote: 'They seldom do anything without having one. Thus they have husking, reaping, log-rolling frolics, etc. Among the females they have picking, sewing and quilting frolics.' And on these festive occasions the men usually took their whiskey straight, while the women sweetened it to a toddy, or drank it in the form of stiff eggnogs.
Even at religious services liquor seems to have had a proper place. Before the log church on Pigeon Creek was built, the little congregation met the preacher at a neighbor's cabin on Sunday morning. Here there was always a bottle of whiskey, pitcher of water, sugar and glasses, and a basket of apples or turnips, and sometimes a cake or batch of fried apple pies. When the refreshments had been consumed, the shepherd of the flock took the floor, threw off his coat, opened his shirt collar, read his text, and then 'preached and pounded' until the sweat produced by his exertions and the exhilarating effects of the toddy rolled down his flushed jowls in great drops. The services were then concluded by singing such hymns as, using the grotesque spelling of Dennis Hanks,
' O, when shall I see jesus and Rain with him aBove,' and 'how teageous and tasteless the hours when jesus No Longer I see.' But one of the worshipers remembered that at 'old Mr. Linkern's house' the Sunday morning 'treat' was only 'a plate of potatoes, washed and pared very nicely. They took off a potato and ate them like apples.'
Whiskey was sold at the crossroads, which later became Gentryville, and young Lincoln and his stepbrother, John D. Johnston, Dennis Hanks, and Nat Grigsby loafed a good deal around Gentry's store, where Abe was extremely fond of telling his droll stories. 'Sometimes we spent a little time at Grog,' Dennis Hanks naively recalled in 1865. And Nat Grigsby says, 'Abe drank his dram, as well as all others did, preachers and Christians included.' But he stresses the fact that 'Lincoln was a temperate drinker.'
William Wood, a Kentuckian and a thrifty early settler of Indiana, was a near neighbor of the Lincolns, and the trusted friend and adviser of Abraham's youth and early manhood. According to Wood, 'Abe once drank, as all people did here at that time.' Wood was a temperance man and took a paper devoted to that cause which Lincoln frequently read. One day Abe wrote a ' piece on temperance ' which made such an impression on Wood that he gave it to Aaron Farmer, a Baptist preacher, who had it printed in a temperance paper published in Ohio. No copy of this article has ever been discovered, but apparently young Lincoln's views were not opposed to the manufacture of whiskey. In the autumn of 1829 he wrote a contract for his stepbrother, who agreed to operate a distillery for John Dutton on what is now the Fredonia and Princeton Highway, four miles southwest of Huntingburg, Indiana; and here Lincoln worked among the mash tubs and copper worms the last winter that he spent in the Hoosier State.
Doubtless Lincoln's indulgence in alcoholic beverages during the Indiana years was extremely casual, but the tall, loose-jointed youth in coonskin cap and skimpy buckskin breeches found the evenings at Gentry's store none the less entertaining because of bibulous company, and when the hour grew late and the storekeeper finally dismissed the loungers by snuffing his candles, and the boys of the neighborhood started home, Abe's voice, if not the most melodious, was certainly one of the loudest in singing, as Dennis Hanks wrote, 'the turpen [turbaned] turk that Scorns the world and Struts aBout with his whiskers Curld for No other man But himself to See,' and 'Hail Collumbia Happy Land if you aint Drunk I will Be Damned.' Dennis further recalled that 'Abe youst to try to sing pore old Ned, But he Never could sing Much.'
III
At New Salem, a straggling village of some fifteen log cabins, perched high upon a wooded bluff of the Sangamon River in Illinois, Lincoln started out in life for himself in the summer of 1831. His first job was keeping a store for Denton Offutt, a brisk, boastful, venturesome trader, who had purchased a raftload of goods in St. Louis. As in all country stores, whiskey was as much a part of the stock as coffee, tea, and sugar. The best evidence that liquor was not sold by the drink at the Offutt establishment is that the convivial element did not congregate there, but gathered across the road at a 'grocery,' where the sportive Offutt himself spent much of his time.
The deviltry of the 'Clary Grove Boys' added a spice and zest to New Salem atmosphere that Gentryville never had. Wild, reckless, warmhearted, impulsive, this swaggering set of picturesque young rowdies, descendants of Kentuckians who had brought their racing stock and gamecocks to the frontier country, were equally ready for fight or frolic. Devoted to rough sports involving feats of physical strength, hostile to strangers whose courage was yet untested, they stood aloof from Lincoln until one sunny afternoon under the giant oak near Offutt's store when the tall, sinewy clerk conquered their chief and champion wrestler, Jack Armstrong. Thereafter, as one of them declared, 'Abe was king. His word was law.' He umpired their cockfights, wrestling matches, and foot races, and his decisions were accepted without a murmur.
Strangely enough, Lincoln never drank any liquor at New Salem. The evidence is uncontradicted and conclusive on this point. 'I have seen him,' says R. B. Rutledge, 'frequently take a barrel of whiskey by the chimes and lift it up to his face as if to drink out of the bunghole, but I never saw him taste or drink any kind of spirituous liquors.' And yet, though he neither drank nor brawled, Lincoln never rebuked his roistering companions, nor attempted to reform them in any way, except, perchance, by force of his personal example.
While he was stretched out reading on the counter, his head propped up with bolts of cotton and calico, a drunken fight would frequently start in the village street and Lincoln would run out, 'pitch in,'grab the aggressor by the 'nap of the neck and seat of the britches,' and toss him '10 or 12 feet easily.' This, an eyewitness dryly observes, usually 'ended the fuss,' and Lincoln calmly returned to his book. Although Dr. John Allen, the genial physician of New Salem, organized a Temperance Society, there is no evidence that Lincoln was a member, but tradition has it that years later he publicly acknowledged that Dr. Allen had greatly influenced his ideas on sobriety.
IV
In the spring of 1832, Denton Offutt failed in business and left the country. Out of a job, Lincoln announced himself as a candidate for the Legislature, and then enlisted as a militiaman in the Black Hawk War, which was over in ninety days. Defeated in the August election, he again embarked in the mercantile business, this time with a young drunkard named William F. Berry. Of course, the firm of Berry and Lincoln did not prosper. The junior partner spent most of his time with a book, and the senior partner with a bottle, until the following spring when Lincoln sold his interest to Berry.
It has hardly ever been denied that Berry and Lincoln sold liquor in quantity at their store. But a fierce controversy has raged for years as to whether they sold liquor over the counter by the drink. Under the law of Illinois at that time, all persons who desired to sell spirituous liquors in quantities less than one quart, or beer, ale, or cider in quantities less than two gallons, were required to take out a tavern license, give a bond, and pay a fee 'not exceeding $12.00.' Stores that sold liquor under such license were called 'groceries,' and the term 'grocery' was synonymous with 'saloon.' The records show that on March 6, 1833, the County Commissioner's Court of Sangamon County 'ordered that William F. Berry, in the name of Berry & Lincoln, have a license to keep a tavern in New Salem,' and fixed the prices to be charged for liquor as follows: —
| | |
| --- | --- |
| French brandy, per 1/2 pt | 25c |
| Peach brandy, per 1/2 pt | 18 3/4 |
| Apple brandy, per 1/2 pt | 12 |
| Holland gin, per 1/2 pt | 18 3/4 |
| Domestic gin, per 1/2 pt | 12 1/2 |
| Wine, per 1/2 pt | 25 |
| Rum, per 1/2 pt | 18 3/4 |
| Whiskey, per 1/2 pt. | 12 1/2 |
The bond is signed 'Abraham Lincoln, Wm. F. Berry,' with Lincoln's old friend, Squire Bowling Green, as surety. Apparently Berry subscribed his partner's name to the document, since an examination of the original shows that it is not in Lincoln's handwriting. There is no doubt that Berry operated a 'grocery' under this license after Lincoln retired from the firm and became the village postmaster on May 7, 1833, but the recollections of old residents of New Salem are not in accord as to whether the store became a 'grocery' before Lincoln sold his share in it.
When William II. Herndon, after Lincoln's death, began interviewing his late law partner's early friends and associates, he wrote to George Spears, who lived for many years near New Salem, about the kind of store Berry and Lincoln had kept. On November 3, 1866, Spears replied that he had made inquiries of the Potters, Armstrongs, and others, but that he could 'arrive at no dates. Old Mrs. Potter affirms that Lincoln did sell liquor in a grocery. I can't say whether he did or not. At that time, I had no idea of his ever being president, therefore I did not notice his course as close as I should if I had.'
Nine days later W. McNeely wrote Herndon: 'Father asks me to say that he never was in Lincoln's House, but then understood it to be a common grocery — whiskey shop — by the drink.'
But in the Herndon-Lamon manuscripts there is a definite statement to the contrary from James Davis: 'Lincoln & Berry broke. Berry afterwards kept a doggery — a whiskey saloon, as I do now or did. Am a Democrat — never agreed in politics with Abe — he was an honest man. Give the Devil his dues: He never sold whiskey by the dram in New Salem. I was in town every week for years — know, I think, all about it. I always drank my dram and drank at Berry's often, I ought to know.'
And Harvey Ross says, 'I am sure that no liquor was sold by the drink in their store while Mr. Lincoln had an interest in it. I had occasion to be in the store very often while I was carrying the mail.'
On August 21, 1858, Judge Douglas, opening the first joint debate at Ottawa, Illinois, referred to the many points of sympathy between him and Lincoln when they 'first got acquainted.' Said he: 'We were both comparatively boys and both struggling with poverty in a strange land. I was a schoolteacher in the town of Winchester, and he a flourishing grocery keeper in the town of New Salem.'
In reply to this sly thrust, which Douglas did not repeat during the campaign, Lincoln said: 'The judge is woefully at fault about his early friend Lincoln being a grocery keeper. I don't know as it would have been a great sin if I had been; but he is mistaken. Lincoln never kept a grocery anywhere in the world.'
'It is true,' he added drolly, 'that Lincoln did work the latter part of one winter in a little stillhouse, up at the head of a hollow.' And the big crowd roared with laughter.
In view of Lincoln's emphatic denial and the positive statements of James Davis and Harvey Ross, the weight of the evidence is decidedly against the contention that Lincoln sold liquor over the counter at New Salem. But, whether he did or not, the Berry and Lincoln partnership was his last business venture. Again his thoughts turned to politics.
V
The following year (1834) Lincoln was elected to the Legislature, and thereafter reelected for three consecutive terms. The session of 1838-1839 felt strongly the effect of the numerous temperance societies that were springing up all over the country. Petitions poured in expressing deep hostility to the 'liquor traffic.' Realizing that prohibition at this time was impossible, the foes of liquor confined their efforts to more strenuous regulatory laws. A high license fee, a heavy bond, an increase in the minimum quantity which could be sold without a license, and a provision which later came to be known as 'local option,' were the chief objectives.
On February 26, 1839, John J. Hardin, the temperance leader in the House, presented such a bill, which failed of passage by a tie vote, 39 to 39, Lincoln voting against the measure. On the following day a similar bill, including a local-option provision which had been approved by the Senate, was received by the House and was passed, 43 to 27, and again Lincoln is recorded as voting in the negative.
The new liquor law was hailed as a victory for the temperance forces, but the liberal element was not ready to concede defeat. Hardly had the special session of 1839-1840 opened when a bill from the committee on the judiciary was introduced to repeal it. This bill reduced the maximum license fee from $300 to $150. A license was required only for the sale of liquor in quantities less than one quart instead of one gallon. The local-option clause was omitted. A representative from Vermilion County moved to amend the act by inserting a local-option provision, such as the existing law contained. This amendment was lost by a tie vote, 39 to 39, Lincoln voting against it. On January 13, 1840, when the bill came up for its third reading, a localoption amendment was again offered, but voted down, 42 to 36, Lincoln still voting in the negative. On January 27, the bill was passed by a vote of 52 to 29, Lincoln voting in favor of the measure. Although this act passed the House by a decisive vote, the temperance forces succeeded in blocking its passage in the Senate, and it failed to become a law.
When the 1840-1841 session convened, the temperance leaders immediately assumed the offensive in an effort further to restrict the sale of liquor. To that end, Attorney-General Kitchell promptly addressed the Legislature and recommended that 'all persons be prohibited from retailing intoxicating liquors in less quantity than one quart in any situation, or under any circumstances whatsoever.' This he said would eliminate 'the great evil resulting from congregated masses at tippling shops.'
On December 19, 1840, as the House was considering a new bill which had been presented by a select committee, the House Journal recites that 'Mr. Murphy, of Cook, moved to strike out all after the enacting clause and insert as follows: "That after the passage of this act, no person shall be licensed to sell vinous or spirituous liquors in this State."'
For a few moments the members seemed dazed at the unexpectedness with which the question of state-wide prohibition had been squarely thrust upon them. But Lincoln was equal to the emergency, and the House Journal records that 'Mr. Lincoln moved to lay the proposed amendment on the table,' which was hastily done by an overwhelming vote of 75 to 8.
For many years, and particularly after the adoption of the Eighteenth Amendment, the report was circulated at various times that Lincoln on this occasion, the very page of the Journal being frequently cited, made certain emphatic remarks against prohibition, including the declaration that 'prohibition will work great injury to the cause of temperance. It is a species of intemperance within itself, for it goes beyond the bounds of reason, in that it attempts to control a man's appetite by legislation.' But neither the House Journal nor the Springfield newspapers, which published abstracts of the debates and legislative proceedings for December 19, 1840, show that Lincoln made any remarks whatever in support of his motion, nor is the statement attributed to him to be found in any of the several editions of his writings and works.
On the contrary, there seems to be satisfactory evidence that this statement was fabricated for the purpose of influencing Negro voters during a heated campaign to close the saloons in Atlanta, in the fall of 1887. Handbills were circulated among the colored population bearing a picture of Abraham Lincoln striking the shackles from a kneeling Negro, followed by the spurious statement against prohibition, and a stirring exhortation: 'Colored voters, he appeals to you to protect the liberty he has bestowed upon you. Will you go back on his advice! Look to your rights! Read and act! Vote for the sale!'
Still, it cannot be denied that Lincoln's record in the Illinois House of Representatives shows that he voted consistently with the liberal element on liquor legislation. He voted against a bill offered by the temperance forces when his vote would have passed the measure. He voted against a similar bill that had passed the Senate. He voted twice against local-option amendments, once when his vote would have carried the amendment. He voted for an act reducing the restrictions placed upon liquor sellers, and it would have become a law had not the temperance advocates defeated it in the Senate. And he voted in favor of his own motion which killed a state-wide prohibition amendment.
VI
In spite of Lincoln's apparent attitude toward the enforcement of temperance by law, it cannot be doubted that he firmly believed in temperance as a rule of personal deportment. In less than a year after he had voted against prohibition, Lincoln was an active member of the Springfield Chapter of the Washington Society, a temperance movement originated by six reformed drunkards at Baltimore that swept across the country with the fervor and zeal of a crusade. Article 2 of the Constitution adopted by the Springfield organization declared that the ' sole object ' of the Society was ' to advance the cause of temperance, and especially direct its efforts to the redemption of our fellow men, who have been degraded by the use of intoxicating liquor.'
On February 22, 1842, following a spectacular parade of the Sangamo Guards, Lincoln delivered a Washington's Birthday address before the Society and an assemblage that crowded the Second Presbyterian Church. He began his speech by congratulating the friends of temperance upon the rapid strides which the cause had made in recent years. This great success was due to new advocates and a new 'system of tactics.' The old champions of the cause 'for the most part have been preachers, lawyers and hired agents.' The 'new class of champions,' to whom 'success is greatly, perhaps chiefly owing,' were themselves reformed drunkards. When 'a redeemed specimen of long-lost humanity' appeals to his former associates, 'there is a logic and an eloquence in it that few with human feelings can resist.' Nobody can doubt his sincerity or question his motives.
Lincoln expressed the opinion that former methods of reform had been injudicious. 'Too much denunciation against dram sellers and dram drinkers was indulged in,' said he. 'This I think was both impolitic and unjust. It was impolitic because it is not much in the nature of man to be driven to anything; still less to be driven about that which is exclusively his own business; and least of all where such driving is to be submitted to at the expense of pecuniary interest or burning appetite.'
'Persuasion, kind unassuming persuasion,' said Lincoln, is the best way to influence human conduct. Gain a man's friendship first and then it is not difficult to appeal successfully to his reason. 'On the contrary,' he observed, 'assume to dictate to his judgment, or to command his action, or to mark him as one to be shunned and despised, and he will retreat within himself' — all efforts to reform him will be in vain. The Washingtonians knew that 'their old friends and companions' were not 'demons, nor even the worst of men.' Far from it. 'Generally they are kind, generous and charitable, even beyond the example of their more staid and sober neighbors.'
It was no longer an open question as to 'whether or not the world would be vastly benefited by a total and final banishment from it of all intoxicating drinks,' Lincoln declared. 'Threefourths of mankind confess the affirmative with their tongues, and I believe all the rest acknowledge it in their hearts.' This being so, the speaker urged that everybody lend a hand in providing 'moral support and influence' for those who were struggling to resist the craving for drink. No person, however sober and reputable, should regard himself too good to join what some people called 'a reformed drunkard's society.'
'In my judgment,' said Lincoln, 'such of us as have never fallen victims have been spared more by the absence of appetite than from any mental or moral superiority over those who have.'
In conclusion he expressed the hope that the day would come 'when there should be neither a slave nor a drunkard on the earth,' and paid a brief, glowing tribute to Washington.
Such was Lincoln's first temperance address. The Washingtonians were satisfied with it and had it printed. The newspapers gave it favorable mention. But caustic comment came from other quarters. His criticism of the old reformers and his exhortation to fellowship with the fallen rankled in the breasts of the bigots. ' I was at the door of the church as the people passed out,' says Herndon, 'and heard them discussing the speech. Many of them were open in the expression of their displeasure. "It is a shame," I heard one man say, " that he should be permitted to abuse us so in the house of the Lord." '
VII
The Washington's Birthday address, although the only one now preserved, was not Lincoln's last temperance speech. The recently discovered minutes of the Board of Visitors of the Sangamon Temperance Union note that he spoke before the Springfield Juvenile Society in 1846 and made 'an excellent address at Langston's' in 1847, long after the hysteria of the Washingtonian movement had subsided.
However, Lincoln did not allow his personal views on the liquor question to interfere with the performance of professional duties. The court records show that with impartial zeal he appeared as counsel for saloon keepers and for temperance crusaders who destroyed the property of saloon keepers.
In 1846, at the December term of the McLean Circuit Court, 8 Illinois Reports 93, Lincoln represented Rowell Munsell, who kept bar in the Bloomington Hotel at Bloomington, Illinois, in a suit against Wm. H. Temple over the validity of his liquor license. In 1853 he defended Patrick Sullivan, who was convicted at the October term of the Macon Circuit Court for selling liquor without a license. The fine was only ten dollars, which was less than the costs of an appeal, but Lincoln took the case to the Supreme Court, 15 Illinois Reports 233, and strenuously contended that the existing laws of the state did not prohibit the sale of intoxicants without a license. The wholesale grocers at Springfield sold large quantities of liquor to saloon keepers in central Illinois, and were vitally interested in the outcome of this litigation. Since the proceeding was obviously a test case, it is not improbable that Lincoln actually represented Jacob Bunn, who was one of his regular clients, a close personal friend, and a large wholesale grocer.
In May 1854, Lincoln represented nine women who were indicted for 'riot' in the Dewitt Circuit Court. According to the Decatur Gazette, a man named Tanner had opened a 'doggery' in the Town of Marion, 'much to the annoyance of the fair sex,' who called upon and requested him to 'desist his traffic of liquor.' The request being refused, the women, 'in a quiet and respectful manner, took the liquor and turned it out upon the ground.' At the trial more than a hundred ladies were present to witness Lincoln's defense 'of the fair daughters of Adam.' The jury having imposed the insignificant fine of two dollars, the editor of the Gazette felt that Lincoln and his clients had won a victory, and exclaimed, 'Huzzah for the Marion ladies! '
In this same month Pearl and Pearl filed a suit in the Tazewell Circuit Court against Alexander Graham and twenty other men for trespass, claiming that they had entered complainants' dwelling and destroyed certain liquors and other property. The response filed by the defendants is in Lincoln's handwriting, and alleges that 'the supposed dwelling house in said declaration mentioned was a common, disorderly and ill-governed house, within which, by the permission and procurement of the plaintiffs, drunkenness, idleness, quarreling, profane swearing, obscenity and other offensive acts and noises were then and there practiced and encouraged to the great injury and annoyance of the peaceful citizens of the neighborhood.' A year later, May 4, 1855, the defendants were tried, and fifteen of them were acquitted, six were found guilty, and damages were assessed at fifty dollars.
In a similar case over in McLean County, Lincoln was not so successful. His clients, Ephraim Platt and A. B. Davidson, were fined six hundred dollars, according to the Bloomington Pantagraph, for ' destroying certain barrels of spiritual comfort' belonging to the firm of Reynolds and Fuller.
VIII
This saloon raiding and the heated trials that followed reflected in some degree the persistent agitation of the liquor question, which finally induced the Illinois Legislature, on February 10, 1855, to pass a state-wide prohibition bill, known as the 'Maine Liquor Law.' Under this enactment no liquor could be sold for beverage purposes in Illinois, but the measure, in order to become effective, had to be approved by the people at an election which was called for June 4, 1855. During this interval the fight for votes was extremely bitter and vituperative.
The prohibition contest came at an exceedingly inopportune time for Lincoln, who was doing his utmost to arouse public sentiment against the repeal of the Missouri Compromise. The antislavery men were sharply divided by the liquor question. Young Billy Herndon, Lincoln's law partner, then Mayor of Springfield, though intemperate himself, was ardently in favor of prohibition. So was Judge Logan, Lincoln's former law partner, who had been in active charge of the bill when it passed the House. So was his intimate friend, Simeon Francis, editor of the Illinois Journal.
On the other hand, the ninety thousand Germans in the state were solidly against the Maine Law, and they were as much opposed to the extension of slavery as they were to prohibition. Their leaders, like Lieutenant Governor Gustave Koerner and Dr. Theodore Canisius, were staunch Lincoln men. Thus caught on the horns of a dilemma, Lincoln, with his usual astuteness, took no part in the prohibition contest that raged so fiercely about him. In spite of comparatively recent efforts to prove him not only an open champion of the Maine Law but actually the author of the Illinois measure, there is no authentic evidence that Lincoln either said or did anything whatever that might have offended any group or faction of the antislavery element who opposed prohibition. And we have the unequivocal testimony of Ward Hill Lamon, his law partner at Danville, of James Gourley, his nextdoor neighbor for many years, and of his son, Robert Lincoln, that he did not do so.
The poll books show that on June 4, when the Maine Law was rejected by the people, Lincoln cast his vote, but how he voted does not appear. If he voted for it, he again did not allow personal opinion to interfere with his law practice, because an order book of the Sangamon Circuit Court recites that on June 12, eight days after the election, the case of George Organ and Benjamin Kessler, jointly indicted for selling whiskey without a license, was called, and the firm of Lincoln and Herndon is noted on the docket as counsel for the defendants.
It is little wonder that the prohibition movement was defeated. As one looks back upon it, the large vote that it received is surprising. In 1855, the consumption of intoxicants in Illinois had not greatly decreased in proportion to the population since pioneer days, in spite of the fact that the growing temperance sentiment had reduced individual excesses. The clergy had become outspoken against the use of liquor, but the members of the legal profession showed no such hostility. The Springfield lawyers usually prepared their briefs in the Supreme Court Library at the State House, and one of them relates that 'with but few exceptions they drank their toddy,' making frequent visits to a jug of good whiskey which Colonel Warren, the clerk of the court, 'usually hid from sight, but which was never so cleverly concealed that the wise ones could not find it.'
Out on the circuit, tippling shops and taprooms clustered about the courthouses, and when a court was established in Christian County the two buildings first erected were the courthouse and a saloon.
IX
Yet Lincoln himself very rarely drank liquor. 'Not so much,' says his old friend Judge Joseph Gillespie, 'as it seemed to me, from principle, as from a want of appetite.' And John Hay, Lincoln's private secretary, reflects the same opinion in speaking of him after he became President. 'He drank little or no wine,' Hay declares; 'not that he remained always on principle a total abstainer, as he was during a part of his early life in the fervor of the Washingtonian reform, but he never cared for wine or liquors.'
'I am entitled to little credit for not drinking,' Lincoln told Herndon, 'because I hate the stuff; it is unpleasant and always leaves me flabby and undone.'
Ward Hill Lamon, whom Lincoln set down in his own handwriting as ' entirely reliable and trustworthy — my particular friend,' on July 4, 1889, replied to a letter written him by Miss Kate Fields: 'You ask my recollection of Mr. Lincoln's views on the question of temperance and prohibition. I look upon him as one of the safest temperance men I ever knew. He was neither what might be called a " drinking man," a total abstainer, nor a prohibitionist.'
And Lamon left a statement which was found among his papers after his death that 'none of his nearest associates ever saw Mr. Lincoln voluntarily call for a drink,' but they had seen him 'take whiskey with a little sugar in it to avoid the appearance of discountenancing it to his friends. If he could have avoided it without giving offense he would have gladly done so.'
Lincoln Dubois, son of Jesse K. Dubois, one of Lincoln's closest political and personal friends, in his unpublished reminiscences, corroborates Lamon: 'He decidedly was not what would be called a drinking man, but made no fuss about it at all; took it when offered, but seldom drank it.' And Herndon wrote Jesse Weik that 'Lincoln did sometimes take a horn when he thought it would do him good.'
But the occasions on which Lincoln took 'whiskey with a little sugar in it' must have been very infrequent, because several of his associates agree with Judge Logan, who says, 'I never in my life saw Lincoln taste liquor.' Henry C. Whitney, who was on the circuit with Lincoln more than Logan, though not so much as Lamon, recalls an incident when he and Lincoln and several other lawyers drove out to the residence of Reason Hooten near Danville, where several varieties of homemade wine were passed around. 'A mere sip of each affected Lincoln,' relates Whitney, 'and he said comically, "Fellers, I am getting drunk!" That was the nearest approach to inebriety I ever saw him.'
Men with whom Lincoln came in contact were not always able to appreciate his failure to indulge in the habits that gave them pleasure, and he was fond of telling a story on himself which illustrated this fact. One morning in 1849, Lincoln left Randell's tavern in Springfield for Washington. The only other passenger in the stagecoach was a well-dressed, affable Kentuckian who was on his way home from Missouri. The two men immediately fell into conversation, and after a while the Kentuckian took a chew of tobacco and handed the plug to Lincoln, who politely said that he did not chew. Later on, as the clumsy vehicle jolted and swayed over the rough, dusty road and conversation lagged, the stranger pulled a leather case from his pocket and offered his companion a cigar. Lincoln thanked him, but said that he never smoked. Finally, as lunch time approached, the traveler produced a flask from his satchel. 'Well, my friend,' he remarked, 'seeing you don't smoke or chew, perhaps you will take a little of this French brandy. It's a prime article and a good appetizer besides.' But Lincoln again declined this highest and best demonstration of Kentucky hospitality. In the afternoon, at the junction, as the gentleman from the Bluegrass State was about to take another stage for Louisville, he shook hands cordially.
'See here,' he said smilingly, 'you are a clever but peculiar companion. I may never see you again and I do not want to offend you, but I want to say this: My experience has taught me that a man who has no vices has damned few virtues. Good day.'
X
The fact that Lincoln was an exceedingly temperate man made it difficult for his friends to understand his fondness for the society of certain men whose habits were notoriously bad. Whitney complained that Lincoln would play billiards by the hour with George Lawrence, 'a worthless, drunken fellow who turned lawyer late in life.' Judge David Davis, who presided over the 8th Judicial Circuit, accounted for Lincoln's association with a few 'low and vulgar' men by the fact that 'he loved sharp, witty things, loved jokes, etc.,' and expressed the opinion that 'Lincoln used these men merely to whistle off sadness, gloom and unhappiness.' But Davis was sure that Lincoln 'hated drunkenness.'
Still, as Dubois says, he 'made no fuss' about drinking. 'I never heard him disclaim against the use of tobacco or other stimulants,' recalls Judge Gillespie. Certainly Lincoln's presence caused no restraint among the jolly circuit riders who regularly gathered after supper in Judge Davis's room at the best tavern in the town where court was being held. Indeed, he was the outstanding favorite of all that gay, versatile group. A bucket of beer stood on the hearth, a pitcher of whiskey on the table, and hour after hour would swiftly pass in song and story, while Judge Davis's fat sides shook as Lincoln related some humorous anecdote in his droll, inimitable way.
'Now, Hill, let's have some music,' someone would exclaim, and Lamon, with his rich barytone and Virginia accent, would sing 'The Blue-Tailed Fly,' or 'Cousin Sally Downard,' or some other ballad of equal interest but less propriety.
Nothing could better illustrate Lincoln's very marked disinclination to criticize the conduct of his associates than an incident which occurred between him and his law partner on his last day in Springfield. It was late afternoon. All day crowds had filled the lobby of the Chenery House, where Lincoln, as President-elect, was receiving visitors. Herndon waited down the street in the frowzy old law office. Presently Lincoln came in. The lines of his rugged face were deep with care and fatigue. For a little while they discussed unfinished legal business and went hastily over the books of the firm. Then Lincoln threw himself down on the battered, rickety lounge, and for a few minutes lay with his face toward the ceiling without speaking. Suddenly he blurted out: —
'Billy, there is one thing I have for some time wanted you to tell me, but I reckon I ought to apologize for my nerve and curiosity in asking it even now.'
'What is it?' asked Herndon.
'I want you to tell me,'said Lincoln, 'how many times you have been drunk.'
Herndon, though somewhat abashed by the bluntness of this inquiry, told him as best he could; but when he had finished, Lincoln, instead of delivering the anticipated lecture, merely said that on several occasions efforts had been secretly made to have him drop the junior partner from the firm because of his intemperate habits, but that he had always declared his intention to stand by Herndon in spite of his shortcomings.
Then, as though anxious to change the subject, Lincoln began to talk of the early days of his practice, recalling the humorous features of various lawsuits on the circuit. Thus his reminiscences ran on until dusk crept through the grimy little windows and it was time to go home. As he gathered a bundle of books and papers under his arm and started out, he spoke of the old sign, 'Lincoln & Herndon,'which hung on rusty hinges over the door at the foot of the steps. ' Let it hang there undisturbed,'he said in a lowered voice. 'Give our clients to understand that the election of a President makes no change in the firm of Lincoln & Herndon. If I live, I am coming back sometime, and then we will go on practising law as if nothing had happened.'
He lingered for a moment, as if to take a last look at the old quarters, then passed forever through the door into the hallway and down the narrow stairs.