MANUFACTURERS generally have taken to gilding the lilies of their various fields, as we all know from turning the fore and back pages of a magazine. How Art was coaxed into the employ of Business, how Beauty became as desirable as Efficiency, is a matter of utmost concern to Earnest Elmo Calkins, senior partner of a prominent advertising concern and a pioneer on the freshest trails of fashion. Everywhere about us we see the tendency he describes. There is real significance in the report that Mrs. J. D. Rockefeller, Jr., has just placed $7000 in the hands of the Art Centre to be used in stimulating improved design in the roadside 'hot dog' stands. ¶That A Guest of the United States should receive from the officials at our threshold a reception so brutal and inconsiderate is an outrage infuriating both to patriots and to the stranger within our gates. The instance is not exceptional. We greatly fear it is typical. ¶An English military critic of the first rank, Captain B. H. Liddell Hart gives us an Allied and understanding estimate of 'Black Jack' Pershing. This is the second paper in Captain Hart's series on the commanders of the Great War, the first of which, 'Joffre,' appeared in the July Atlantic.Summerfield Baldwin, a member of the newer generation, is a convert to the Roman Catholic Church. Rudolph Fisher, one of the younger Negro writers, graduated with honors from Brown University and is now practising as an X-ray specialist and a writer of Atlantic fiction in New York City. Among our editorial trophies is the Gem razor blade which 'Eight-Ball5 used in his encounter, sent to convince us of the actuality of the occurrence.
We print one of the originals of the three ancient Chinese poems discovered and translated in Peking last year by Stella Fisher Burgess and Li An-Che. Mrs. Burgess, whose husband is the head of Yenching University, has divided her time almost equally between the United States, China, and Japan. Albert Rhys Williams, a former Congregationalist minister of Boston, was in Petrograd at the time of the 1917 Revolution and since then has made his residence in Russia, either at Moscow or at Khvalynsk, a village on the Volga. ¶A modern Jefferies, Henry Williamson is a young Englishman who for seven years has lived as a hermit in a tiny cottage in North Devon, spending his days on the moors in observation of the life around him or as a follower of the Devon and Somerset hounds, his nights with pen and paper. He was first called to our attention by Mr. John Galsworthy, who wrote us that Mr. Williamson is in direct and legitimate succession to Hudson as the first of English nature writers. ¶In and out of school Leslie Hotson is a literary detective who would rather scout through old documents than eat. He has already made a name for himself by his capture and identification of Christopher Marlowe's murderer. Josephine Preston Peabody died before her lovely work was finished. These unpublished verses are sent us by her husband, Professor Marks of Harvard, who is at work collecting the poems for their definitive edition. ¶Late Principal of Rajahmundry College, Oswald Couldrey has returned to his native Berkshire, where in prose and painting he records the beauty of lus Indian hours. ¶Unlike Mrs. Noah, Mrs. Helen Murphy, a plucky Louisiana housewife, took her animals to the attic when the Flood came. ¶The Reverend Herbert Parrish, rector of an historic New Jersey Church, sends us this prologue to his play: —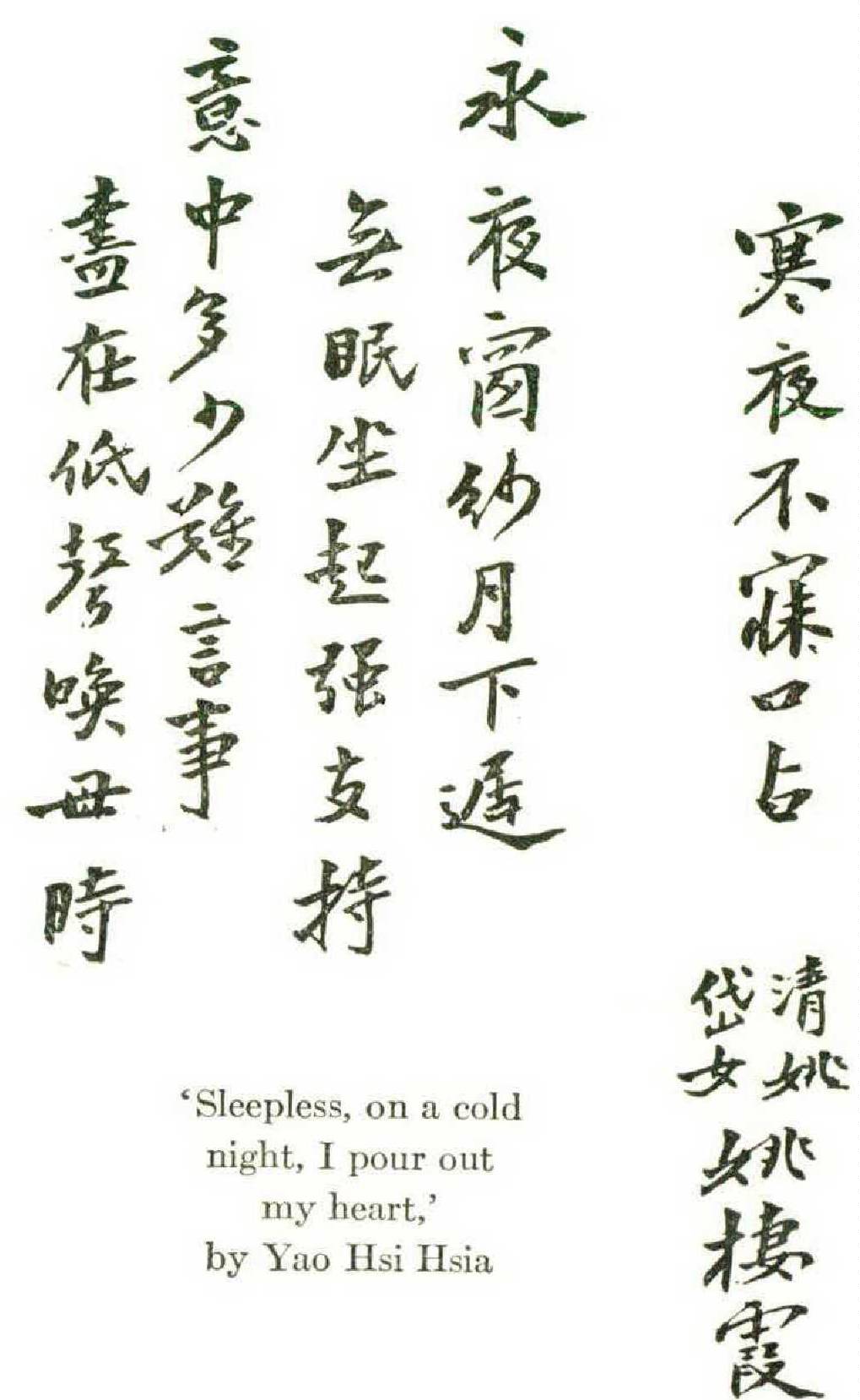 I got the story about 1900 from a sea captain on the Pacific Coast. He said the priest put off in a small boat and boarded his vessel at a port in South America, asked for white bread and wine, and then told him about a fellow who had won away the natives by representing himself as a god. The priest waited until Holy Week and then worked the people up to crucify the man. Thus, the foundation for my play.
All Presidents have naturally enough resented criticism of their policies, but none, according to Willis Sharp, has perhaps gone quite so far as Mr. Coolidge in his attitude toward the duties as well as the rights of the Press. ¶An attorney and the author of a standard work on the Supreme Court, Charles Warren is a Bostonian who practises his law in Washington, D. C. ¶English editor and publicist, Lionel Curtis server! in the South African War and was subsequently made the Assistant Colonial Secretary to the Transvaal and a member of its Legislative Council. For years he was editor of the Round Table.
It has been reported that Mazo de la Roche, the author of the Atlantic prize novel, had a narrow escape recently when, on her way to her summer cottage in the Ontario woods, the motor in which she and her friends were riding was caught between the closed gates of a railroad crossing and the occupants were forced to jump for their lives. Miss de la Roche is contemplating a sequel to 'Jalna,' but this is, we believe, far too hazardous a way of collecting material, however exciting.
For the benefit of those casual readers who may have missed an installment we print below the synopsis of the narrative thus far: —
When Captain Philip Whiteoak and Adeline Court were married in India in 1848, they were the most brilliant couple in their military station. But the inheritance of property in Canada prompted Philip to sell his commission and bring his wife and infant daughter Augusta to Ontario. A great stone manor house was built and a thousand acres of wilderness transformed into the semblance of an English park. 'Jalna' the estate is called, after the military station where the couple first met.
The story is of the present time. Adeline, her husband long since dead, is an indomitable old woman, eagerly on the verge of completing a full century of life. She has two surviving sons, themselves old men: Nicholas, whose wife left him for a young army officer, and Ernest, a bachelor. A third son, Philip, is dead. His two marriages embarrassed the declining estate with six children. From the first marriage came Meg, the only girl, and Renny, now master of the cohesive little Whiteoak clan. From the second came Eden and Piers, now in the twenties, Finch, sixteen, and Wakefield, nine.
The relations of this pungent family are complicated and intensified by two further marriages contracted by members of its youngest generation. Piers arouses unbridled resentment and abuse by bringing home as his bride a girl of illegitimate birth. She is Pheasant, whose father, Maurice Vaughan, is a friend of Renny, and had been engaged to Meg until she learned of his fault. Eden in the meantime has upset Whiteoak tradition by writing a volume of poems. During a visit to his New York publisher, he meets Alayne Archer, a girl of sheltered and cultivated life, who, on the death of her parents, has become a publisher's reader. On the news of their engagement, the family at Jalna naïvely conclude that the girl is rich, and the pair, arriving after their marriage, are extended a welcome in sharp contrast to the hostility shown to Piers and Pheasant.
A REASONED OPINION
'So much publicity has been given to Professor Felix Frankfurter's outline of the Case of Sacco and Vanzetti, as it recently appeared in the Atlantic Monthly, that little more need be said than that, in a somewhat lengthened form, it has now appeared in book form. It consists of an attempt to present to the reader not legally trained a running picture of the controversial points raised in the record, both those of law (with a description of just what the reviewing court did, and did not, pass on) and those of fact, entering mainly upon the questions of judicial discretion. The presentation is not only interesting, — an important fact, since the ordinary reader is aimed at, — it is also temperate in tone and in refreshing contrast to the notes of personal abuse of one's opponent that characterize so much of the writings of others on this subject. Certainly it is highly successful in awakening most grave doubts whether the trial of Sacco and Vanzetti fairly and convincingly did disclose their guilt.' — Review from the Journal of the American Bar Association, vol. 13, p. 311 (June 1927)
With Miss de la Roche's permission we are printing at least one of the extraordinary letters she has received following the award of the Atlantic Prize of $10,000.
ANTIGONISII CO., NOVA SCOTIA
Miss Mazo de la Roche
DEAR FRIEND: —
Permit me to call you my friend & kindly pardon me addressing you by letter. As I am a 'shut in'—I am lame from getting hurt and may have to have an operation on my leg if it dont improve, friends are kind to send me books & papers to cheer up my lonely moments, and I enjoy them all so much. In the papers I read of your brilliant success as an authoress. Allow me to congratulate you, and extend my heartiest wishes for your future success, — all good luck. I am a Canadian also; I was born just 60 yrs. ago in the dear old Chateauguey Valley Quebec Prov. Nova Scotia is the land of my adoption thro marriage, but I have never been happy in this country & long for my native land & scenes of my childhood and dear old home. I was married to my husband 35 years ago & came East on a little visit to his people, who were quite aged & helpless almost with rheumatism & sickness & as none of the family seemed to care for them in this isolated place, on a small farm, they induced my husband to stay & I tried to do my very best in every way but just could not please them, — I was either to particular & clean, or not clean enough. My nerve became shattered and also my health & my husband was quite indifferent. He was out at his work and went on his trips & never worried about his folks. I had to get up twice & three times at night to attend to the old woman, — and so cold. A few days ere my first child was born I fell downstairs and was near killed. I had 6 children, & never once a Dr. — today I am ruined. I wonder how I ever endured it all, and suffered so much, — no one at this time would do it, & living a life of poverty & self sacrifice for thankless people. The old man was a paralytic for years — a big man over 6 ft & so ignorant and I was ruptured lifting and lugging him & often only a little girl to help me fix the bed, & then the washing — Oh dear when I recall it, I often wonder where I got the strength; and I suffered so much mentally & as well as physically, I cannot stand anything rough or ignorant, I am so very sensitive to the like. Dear Granny was such a lady — & a Christian; oh the memory of these dear old days — our lessons, our play, — the little Church — our playmates & dear Mother & little sister's grave. 'Memory is the only thing that grief can call her own' and my old heart often aches. Now, dear Friend — If I wrote the story of my life from childhood up, would you purchase the same from me — and write a novel from it? I am sure you could, as it has been a very strange & lonely life — yet full of adventure & exciting — love scrapes too.
I want to get some money to buy back my dear old home & go & live there & be happy. Wont you be my friend & help me dear & ease my lonely heart, — I have to go to the hospital with my sore leg, but have no money, — would you give me $100, thats what it would cost me I am told.
Yours in love & best wishes
R. S. C,
Commenting on the various letters which have come in response to his paper on the Junior College, Professor Palmer writes: —
In none of the adverse letters thus far, in few of the approving ones, has there been any mention of my main point — the destruction of that great body of 'amateur scholars' who are at present the glory of American education and the chief support of our colleges. How little way has thought on the subject gone!
The alumni object.
SAN FRANCISCO, CAL.
DEAR ATLANTIC, —
A few days after your April issue arrived on the Pacific Coast, marked copies were flying back and forth among the alumni of Stanford University enthusiastically calling attention to the article by Dr. Palmer on 'The Junior College.' A large majority of us have viewed the rapid progress of this change in the educational system with the same alarm that Dr. Palmer expresses. A recent canvass of the alumni throughout the country indicated more than eighty-five per cent of those who are now engaged in applying what they gained at Stanford to the varied problems of life as emphatically opposed to any change which would require Stanford men and women to get the first two years of their college training at a 'grown-up high school' dignified with the name of Junior College.
However, when we dare to voice such an opinion, we are promptly silenced by the academic authorities. We are accused of inconsistency to the extent of building ourselves modern homes and offices, driving back to the campus in 1927 model automobiles, and then parking them at the gate and expecting to walk in and find everything as it used to be when we were there in '95, '06— or whenever it may have been. We are further told that the destinies of the University are in the hands of men who are devoting their lives to educational matters, and that when, after mature deliberation, they conclude that the elimination of the lower division will increase the efficiency of the educational system, we have no justification for expressing 'horseback' opinions after a few minutes' superficial consideration of the matter.
Many of us have children whom we hope to see following us through the Alma Mater that holds such a warm place in our hearts. But we see, as does Dr. Palmer, grave defects in a system which would give only two years of college atmosphere to all of those except the relatively few who are qualified and needed as technical, professional specialists.
Granting that four years' work after graduating from high school is all that the prospective business man or politician needs, it is clear that those who go first to Junior College will have only two years under the broadening influence of the University. Dr. Palmer points out that 'even after four years many young men graduate without bearing any distinct mark of their college life.' We emphatically agree with him in doubting whether that life could be cut in two and still leave the graduate with any worth-while University heritage.
Cordially yours,
G. O. WILSON
The students cheer.
ST. JOSEPH, Mo.
DEAR ATLANTIC, —
In our town we have a junior college — I shudder to admit it. And its standards are shocking.
There is not a single undergraduate instructor in the faculty.
Grades are not figured on a curve — each student gets just what he is worth, though the whole class fail.
Our instructors are absolutely impartial, and are actually delighted when a student shows exceptional interest or ability.
Our college has no stadium.
Basketball is our only form of athletics. But worst of all is our idea of research or independent work.
The instructor approves the topic for investigation, and says, 'Now dig.' The student has access to no ready-gathered material neatly filed and often used. There are no obliging seniors to write the paper from their old notes for twenty-five dollars. The instructor does not, as does the research professor of a university, give the student references to books and pages where choice material may be found. The student has to find his material, take his notes, and write his reports by himself, which is a difficult system, as witness those students who do fairly well at the university as freshmen, come back to finish their sophomore year at junior college, and flunk.
Accordingly I agree that the junior college is a menace to our educational system, for its students do not do real college work.
Respectfully,
W. H. KLICK
This personal letter from an Atlantic author comes pat on the heels of our recent discussions of China.
SHANGHAI, CHINA
26 April 1927
DEAR ATLANTIC, —
You will realize from the address at the top of this letter that we are included among the number of refugees and very thankful indeed to be under the protection of the British Defense Force.
We had several very uneasy weeks under the Nationalist 'government' before the order came to evacuate, although Wuhu suffered far less than many other places. The new régime opened for us with the looting of some of the Customs premises and many acts of wanton destruction. When the Customs Club was sacked, for example, the mob hacked and tore the piano to pieces, and after they had wrecked everything on which they could lay hands, and strewn the fragments of what had been a fine library round the neighborhood, proceeded to pull up the boards of the floors and pry loose the window copings. We had a most dramatic view of this from our hill, whence at the same time we could see a Customs station upriver going up in flames, defeated troops pouring along the dikes from the north while we held our breath wondering where an incoming troopship with the first of the Cantonese forces was planning to land: had it pulled alongside one of the foreign hulks, as it seemed about to do, the immense mob gathered to welcome it would have been set going upon an orgy of plunder of which we all too soon should have felt the effects. The crisis passed, happily for us; under cover of darkness we hurried the women through camps of soldiery just in from battle and much too tired and dispirited to challenge us, getting them safely to the protection of the British and American destroyers. The next day came an immense demonstration, some twenty thousand people gathered with drum and banner on the foreshore and bands repeating ad nauseam the French nursery ditty which the Kuomintang have lifted to the absurd dignity of a national anthem. All day long we sat in the hot sunshine, worried as to how the business would end and keeping a weather eye on possible roads of escape if the crowd turned our way; but a huge British cruiser, H. M. S. Emerald, had come in the night, two American destroyers arrived at a critical moment, and the long procession passed our gates shouting, 'Strike down Imperialism! Strike down Britain! Strike down foreigners!'—waving red flags, rushing off to loot more of the Customs (this part was instigated by the Opium Smugglers' Union, who created a disorderly diversion to carry away the stocks of opium which had been seized), but never offering to molest us. By sunset the Bund was open to us again and we used the chance to get what luggage we could to our wives, who had been ordered to take refuge in Shanghai.
The following were weeks of constant uneasiness. Troops were quartered in most of our buildings, especially churches, which they soon reduced to an unspeakable state. In addition to defiling these places, using the concrete floors for building fires and the altars as convenient platforms on which to stand while addressing the soldiers, they allowed the students free play in most mischievous agitation. All the old restraints had gone by the board: elderly members of the gentry were dragged through the streets with humiliating placards tied round their necks; girls' schools were visited daily by students who
refused to give their names, but who kept calling out the more attractive of the girls on 'patriotic' errands. The headmistress of a Methodist school, finding this intolerable, closed her school after consultation with the parents and immediately found herself threatened with a riot, for the Students' Union refused her permission to close! It was consolation to us that our school, conducted by an American order, the Sisters of the Transfiguration, remained thoroughly loyal. Their delegates had to attend a meeting of the students at which those from the various mission schools stated their false grievances. When our girls were asked how the Sisters treated them, they replied, 'Like father and mother.' This, to anyone who knows how Chinese fear the taunts of the mob, was an astounding exhibition of courage. They were roundly cursed by the boys, called 'Running-dogs of Imperialism' and a good many other names which would not bear translation.
At last, after the attempted massacre in Nanking, our position on shore became untenable, so we had to take refuge in Shanghai. Refugee conditions provide us with too much leisure and too little chance of using it profitably, so I have got the Bishop's permission to take a temporary position as supervisor of Chinese traffic on one of the British ships trading to Hankow. It was my only way of getting consular sanction to a further voyage upriver where the recent break between the communist and more moderate wings of the Kuomintang may provide excitement. Incidentally it may allow me the chance to visit my house, which I had to abandon to the tender mercies of the soldiers. I wonder whether they have made inroads on my library — I had about eight hundred books — and broken up the furniture, which a Ningpo carpenter made to my designs, to keep their fires going. This has been their practice in other places. . . .
VINCENT H. GOWEN
When a feller needs a friend.
LARAMIE, WYOMING
DEAR ATLANTIC, —
The Atlantic has been found in many strange places in this world, but did you ever hear of a better one than this?
My brother was wounded at St. Mihiel, September 15, 1918. When his pack was unrolled, there lay in the middle of it two Atlantics with several pieces of shrapnel embedded in them. So you see you are a war hero yourself.
E. C. H.