The Apache Trail in Sunshine Land
LAST Fall on the Sunset Limited from New Orleans to Los Angeles I met the man who introduced me to the Apache Trail trip of Arizona. And I have never ceased to thank him for his kindness.
Stephen Weston knew the land he loved. To him the awesome peaks, deepcut canyons, strange cactus growths and ancient cliff-dwellings between Globe and Phoenix were old-time friends. Cowboy — prospector — mining engineer — adventurer — he had covered every inch of this sparkling bit of the golden Southwest many times. "Each time," he said, "I find new beauty on the sunshine stretches of the Apache Trail. A man is blind to romance who fails to take this trip on his way to Los Angeles." To both of which sentiments I now heartily subscribe.
It was a day of sapphire skies and golden sunshine when we arrived at Globe. With the rush of crisp, clear desert air in our faces we were whirled away in our comfortable 12-passenger motor car. Over Cemetery Hill and into Apache Land we sped through snakelike canyon walls that shimmered in liquid light with every changing color of the rainbow.
Eyes began to sparkle — blood to tingle. Life was a glorious fact as we soared up, up on wings to the summit, nearly four thousand feet above the sea. There a wonderland lay spread before us. To one side was the Gila Valley, on the other that of the Salt River. From their depths rose needle-like spires that seemed to tremble in the swimming sunshine. Down further the jagged rocks quivered, now amethyst, now indigo, now emerald green, to blend gradually with the blueblack shadows at their base. "Like a giant goblet filled with shaking lights,"said Weston as we gazed and gazed. And then he pointed out Roosevelt Lake in the distance — a little piece of blue sky that had fluttered to earth.
Next we were whisked away to Apache Lodge at Roosevelt Dam, making a rapid but comfortable descent of 2,000 feet in six miles through a succession ol whirling rushes down the smooth road. Just before the dam was reached we caught a glimpse of the ancient cliffdwellings high on the rocky buttress above the Trail.
At Apache Lodge we enjoyed a fine luncheon and strolled around the huge Roosevelt Dam. It can furnish the power plant it operates with 9,380 horsepower and has created an irrigable area of over 230,000 acres below the Salt River.
If the first part of the trip was thrilling, that after we left Apache Lodge was even more so. Down into the wild gorge of Fish Creek Canyon we glided. The "Walls of Bronze" rising 2,000 feet above the rushing stream all but hemmed us in from the sky. Then our car climbed gently up the steep ascent of Fish Creek Hill to the heights that crown the canyon.
Soon we were gazing awestruck into the dizzy depths of Hell's Canyon. "Bad place for a fellow to fall in," chuckled Weston at my elbow. "Expect he'd have a hard time finding his way out." Then Canyon Diablo, Niggerhead Mountain, Tortilla Rock, Whirlpool Rock and the Little Alps fled by in beautiful, rapid review.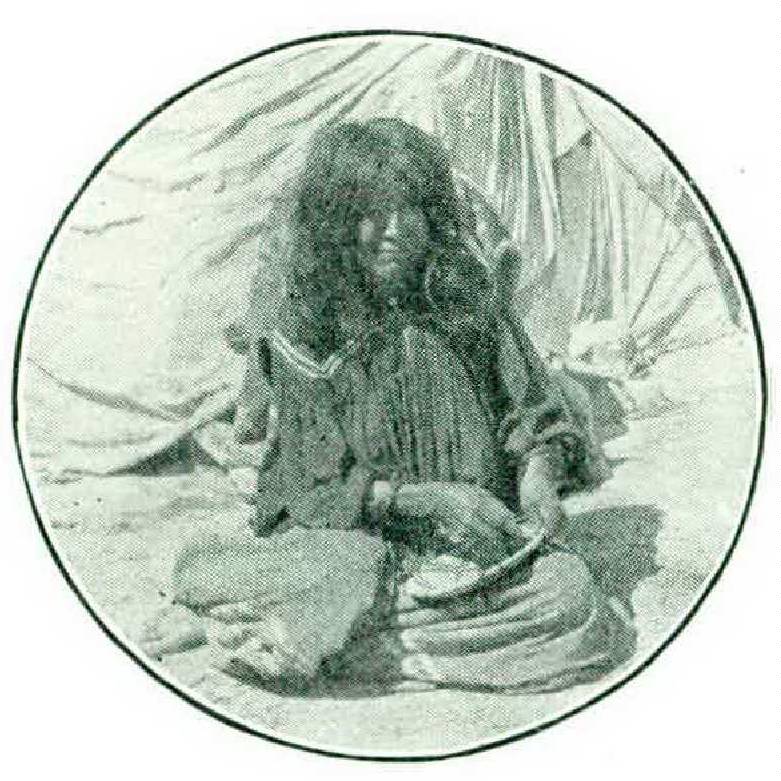 Day was dying gloriously as we emerged from the foothills and swept past weird Superstition Mountain — the last outpost of the range. Like a golden pomegranate the sun slid silently beneath the blue of the enfolding hills. All about us was a smiling land of fertile fields and glowing gardens. Never could there be a better example of the creative impulse of the irrigation from Roosevelt Dam than the green growing plants of Salt River Valley.
The bronzed farmers of the beautiful little towns of Mesa and Tempe were a happy, healthy lot who shouted hearty greetings to us. Then, too, they were gone, and we were slipping through the park-like streets of Phoenix, where we boarded a comfortable Pullman for Los Angeles.
So our happy trip over the Apache Trail ended. The next day Weston and parted in Los Angeles, Hut the trip has lived on pleasantly in my mind and letter just received from Weston has made me determine to put off my desire no longer. I am joining him at New Orleans next month. This time you can be certain that Pm going to take the detour to the cave-dwellings.
If you are contemplating a trip to the Southwest or to the Coast this Winter, by all means take in the Apache Trail. It is easily and comfortably reached by the Sunset Limited of the Southern Pacific on its "Sunshine all the Way " route to 'alifornia. Commencing November 2, through Pullman ears are operated between New Orleans and Globe on the east and between Los Angeles and Phoenix on the west. Your through ticket in eitherdirection is honored for the side trip with an additional payment of only $10.00. The Sunset Limited carries a club car with barber shop, shower bath and valet service; an observation car with ladies' lounge, shower bath, maid, manicure and hairdressing service; and there are sleeping cars of the latest type, and excellent diners.
Should you wish further information, you can obtain a very attractive booklet on the Apache Trail and all the facts pertaining to transportation facilities and schedules upon application to the Southern Pacific Lines, 16.5 Hroadway, New York; 0,5 West Jackson Boulevard, Chicago; Pan-American Bank Building, New Orleans; Southern Pacific Building, Houston; Score Building, Tucson; Pacific Electric Building, Los Angeles; or Southern Pacific Building, San Francisco.