The Contributors' Column--March Atlantic
' Some of the newspapers,' says Sir Rabindranath Tagore, referring to his recent visit to Japan, 'praised my utterances for their poetical qualities, while adding with a leer that it was the poetry of a defeated people. I felt that they were right.'Atlantic readers, however, will look in vain for a spirit of resignation in his blazing indictment of Western nationalism, and if he succeeds in passing on the torch to the pupils of Shantiniketan, his school in Bengal, the rulers of India of the next generation will be confronted with a new force in the land — a force vastly useful to them if they meet it intelligently. To us Americans, on whom the gift of tongues is not bestowed, it is an ever fresh wonder to find the great Bengali writer so completely in possession of the secrets of our mother-tongue.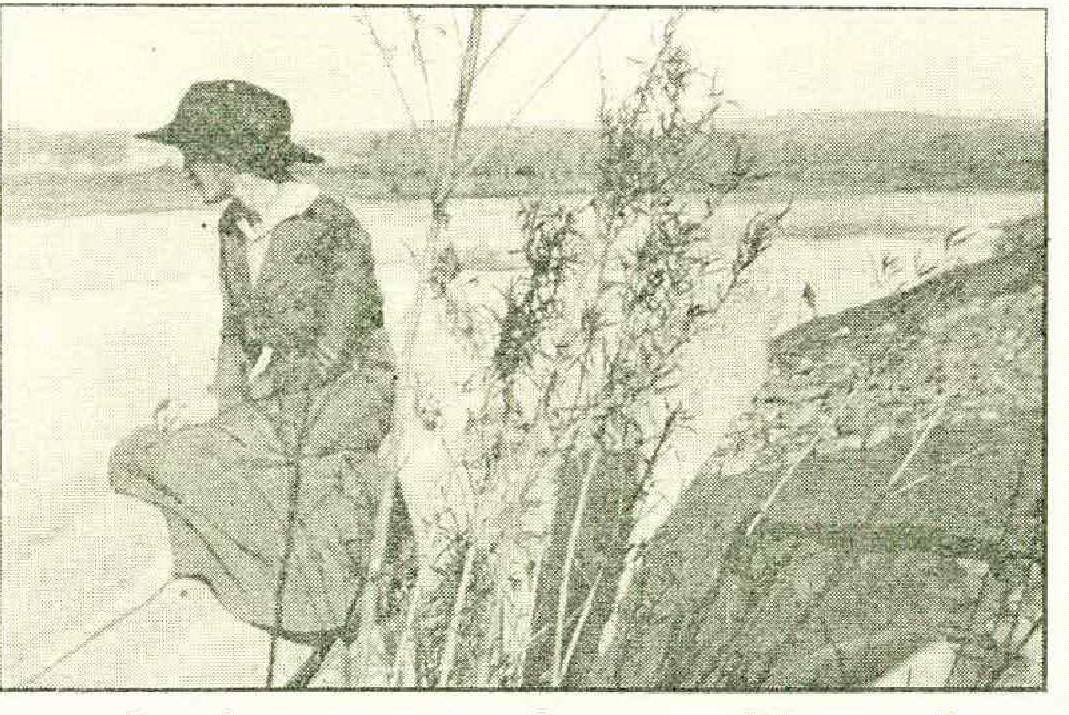 In the lines of her simple and affecting story, and between them, Laura Tilden Kent paints a likeness of herself which no words of ours can enhance. The reader will like to know, however, that since her experience at Squaw Peak, she has taught school in a remote and rough mining camp, rent by mountain storms and the feuds of Italian laborers. To-day she is living in a far western ' shack,' walking a mile and a half to her school each day, and longing in vain for time to write of the things her mind is full of.
To the austere inspiration of the war, the Atlantic owes a series of the most able and powerful essays which Miss Repplier has ever written. Of her last paper, ' Living in History' (in the October Atlantic), a famous British statesman writes: 'Miss Repplier's article is one of the best I ever read anywhere in its wit and point and lucidity. I am not thinking of its substance, though, of course, that is gratifying to me, but of its literary excellence.'—While from an English officer in General Sarrail's army comes this breezy comment: 'Agnes Repplier could squash that anti-British view in two shakes. She must be an entirely splendid woman. Every time I read her, she hits the nail on the head.' Those who have read the late Professor Royce's passionate denunciation of the ideals of the modern German state will be amazed to find him bestowing so large a measure of commendation on the man who is generally regarded as the prophet of many of those ideals. Mr. Kernan, Professor Royce's pupil and literary executor, explains the seeming discrepancy in his word of introduction to this notable essay. Laurence Binyon, after fulfilling his term of hospital service in France, has returned to his post at the British Museum as curator of the department of Oriental prints and drawings.
From his home at the great military dépôt of Versailles, Warrington Dawson sends ' The Man,' a story full of the elusive, baffling quality which readers of the Atlantic have come to expect of this writer. Concerning ' The Man on the Altar,' in the December number, Professor Clyde Murley of the Southern Methodist University, Dallas, Texas, makes this interesting comment: —
'The authenticity of the incident is attested, not only by your own ample assurance, but also by analogy from primitive religious procedure. It is undoubtedly one of those not infrequent instances of survivals of paganism, overlaid with a thin stratum of Christianity. Both Romans and Greeks had religious practices that were reminiscences of human sacrifice, and that are closely comparable to this. At a certain season of the year little puppets, called "Argei," which seem to have been effigies of old men, were thrown from the pile-bridge into the Tiber. The ancient Greeks would go through the form of abusing and killing a man, called a "pharmakos," whose prototype may once have been actually sacrificed. Dr. Mannhardt tells us that, in modern times, it has still been the habit of certain peoples to catch any stranger appearing in the harvest-field, and bind him with a sheaf of grain, making him the object of further rough handling, and regarding him as "the Spirit of the Corn."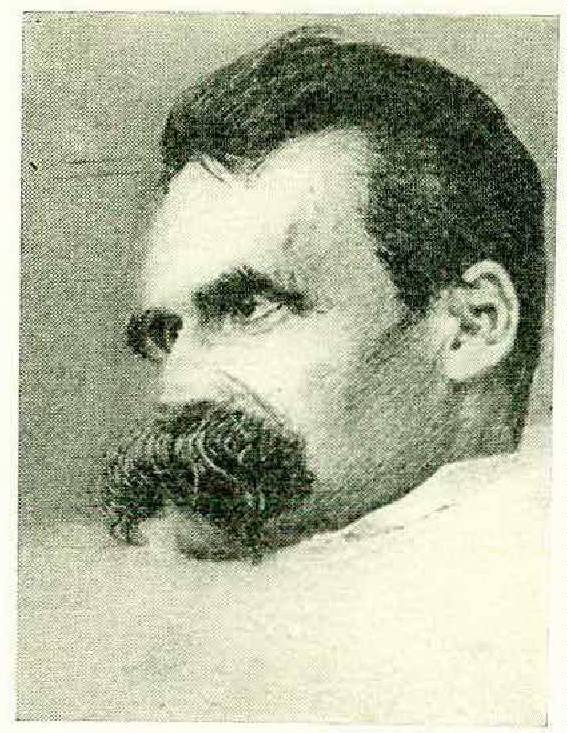 'The Incident of "The Man on the Altar" has to do with Easter: apropos of the season, it may be added that all these curious old practices have to do with the death and resurrection of the forces of nature, the act of killing or pretending to kill the victim being not so much a hostile act as done with the belief that the life shed would tend to the propagation and perpetuation of life. In the Oriental cults also, which flourished under the Roman Empire, the idea of vicarious sacrifice was as pervasive and important as ever it was in the Christian theology.'
Concerning the tumultuous career of James Morris Morgan, the ' Rebel Reefer,' who has now come to anchor in Washington, much has been said in the Atlantic for January and February.
Setsuko Koizumi's touching account of the last hours of her husband, Lafcadio Hearn, suffered no loss of its peculiarly Japanese savor when Paul Kiyoshi Hisada set about its translation. How many Atlantic readers, we wonder, have come across a slender volume, printed on rice paper and quaintly bound, — ' Lafcadio Hearn in Japan,' by Yone Noguchi, a pupil of Hearn's when he was professor of English at the Imperial University of Tokio? Among the many pleasant pages of this book, none are more charming than those in which Mr. Noguchi pays tribute to his dead master's wife:—
'It is not a daily occurrence even in Japan,' he says, 'to see a woman whose sweetness of old Samurai heart still burns beautifully as a precious incense rising from a holy shrine; Mrs. Koizumi's loveliness in heart and speech, and her nobility in appearance and manner must have soothed Lafcadio Hearn first — we know that his extremely delicate mind would have been stirred terribly even by a small break of harmony; and I believe that they worked a magic
of distillation with his character and temperament which finally soared almost divinely.
'He wrote in one of his letters: "The (Japanese) women are certainly the sweetest things I have ever seen, as a general rule; all the good things of the race have been put into them. They are just loving, joyous, simple-hearted children with infinite surprises of pretty ways." There is, in fact, no other writer who has so sung the beauty of Japanese women, or who was so loyal in faith. Mrs. Hearn gave him a strange key which he found fitted to open the door of the inner beauty of Japanese life; it was no other key but the key of love. He wrote somewhere in his Horai: "For the spell wrought by the dead is only the charm of an ideal, the glamour of an ancient hope; and something of that hope has found fulfillment in many hearts — in the simple beauty of unselfish lives — in the sweetness of woman. . . ." And that is but his appreciation and devotion for his wife. I felt a reverence sitting before Mrs. Hearn at the thought that her " quiet gray and blue way" emancipated him to be as we saw him in his later years of Japanese life; and I thought that at least half the admiration given to Hearn should be given to his noble wife. Indeed, he ended his life as a lover of woman.'
To exhibit the present state of the question of Latin, President Eliot, made a careful study of the requirements for the admission and graduation with the degree of Bachelor of Arts in seventy-six American colleges and universities. These institutions he found to be divisible into five groups, and, for the sake of interested readers, we print the analysis below.
Institutions which require no Latin, either before or after entrance.
Beloit College, Wis. University of Kansas
Columbia University, N.Y. University of Maine
Cornell University, N.Y. University of Michigan
Franklin College, Ind. University of Minnesota
Gaucher College, Md. University of Nebraska
Indiana University, Ind. University of North Carolina
Miami University, Ohio University of Oregon
Ohio State University University of South Carolina
Ohio University University of Tennessee
Pomona College, Calif. University of Texas
Reed College, Oregon University of Washington,
Ripon College, Wis. Wash.
Stanford University, Calif. University of Wisconsin
State University of Iowa Washington and Lee Univer-
Swarthmore College, Pa. Sity,Va.
Trinity College, N.C. Washington University, Mo.
University of Arkansas Western Reserve University,
University of California Ohio
University of Colorado West Virginia University
University of Illinois
Institutions which require some Latin for admission, but none in College.
Bowdoin College, Maine Oberlin College, Ohio
Colorado College, Col. University of Delaware
Connecticut College for Wellesley College, Mass.
Women Yale University, Conn.
Harvard University, Mass.
Johns Hopkins University, Md.
Institutions which require no Latin for admission, but some in College.
Carleton College, Minn. University of Missouri
Grinnell College, Iowa University of Pennsylvania
Institutions which require some Latin for admission and some in College.
Amherst College, Mass. Smith College, Mass.
Brown University, R.I. Trinity College, Conn,
Bryn Mawr College, Pa. University of Alabama
College of Williamand Mary, va. University of Georgia
Dartmouth College, N.H. University of Mississippi
Haverford College, Pa. University of Vermont
Hendricks College, Ark. University of virginia
Knox College, III, Vassar College, N.Y.
Middlebury College, Vt, Wells College, N.Y.
Mt. Holyoke College, Mass. Wesleyan University, Conn.
Northwestern University, Ill. Williams College, Mass.
Randolph-Macon Woman's
College, Va.
Institutions which require both Latin and Greek for admission and also in College.
Princeton University, N.J. University of Chicago, Ill,
Union College, N.Y. Vanderbilt University, Tenn.
(The University of Chicago and Union
College require only Latin for admission.) President Eliots paper will shortly be republished by the General Education Board, 61 Broadway, New York City, and copies may be had on application.
The music of Gretchen Warren's verses is already well known to Atlantic readers, To-day (March 1st) William Dean Howells, editor of this magazine from 1871 to 1881, celebrates his eightieth birthday. Mr. and Mrs. Follett (the former an instructor at Brown University, the latter a lecturer) have done much to explain why Americans instinctively speak of him as ' our own Mr. Howells.' In Concord, Massachusetts, his home town, Thomas Whitney Surette has vindicated his belief that, as a people, we are capable of musical expression. Elizabeth Ashe, a young writer of stories, tersely describes herself as ' a New Jersey person who spends every possible moment in Boston.' A few days ago Richard B. Kimball, a new contributor, dropped in at the editor's office and told the sequel to the story of Viola. We cannot quote the stark, modern details, but it gave us cause for solemn reflection. What part are euthanasia and the cyanide bottle to play in the scheme of the New Morality ?
In this number Private Hutchinson concludes his amazing story of Wittenberg prison-camp. It is good to know that he is now enjoying Switzerland's rich offerings of sunshine and mountain air, and to see from the accompanying photograph that in spite of the terrible memories of his captivity he can still smile broadly. The effectiveness of his story was greatly enhanced by letting him tell it in his own way, without editorial interference, and we confess that many of his expressions let in a flood of light. Take, for instance, 'Little Mary,'to whom Private Hutchinson frequently introduces us. We should like to feel that this euphemism was as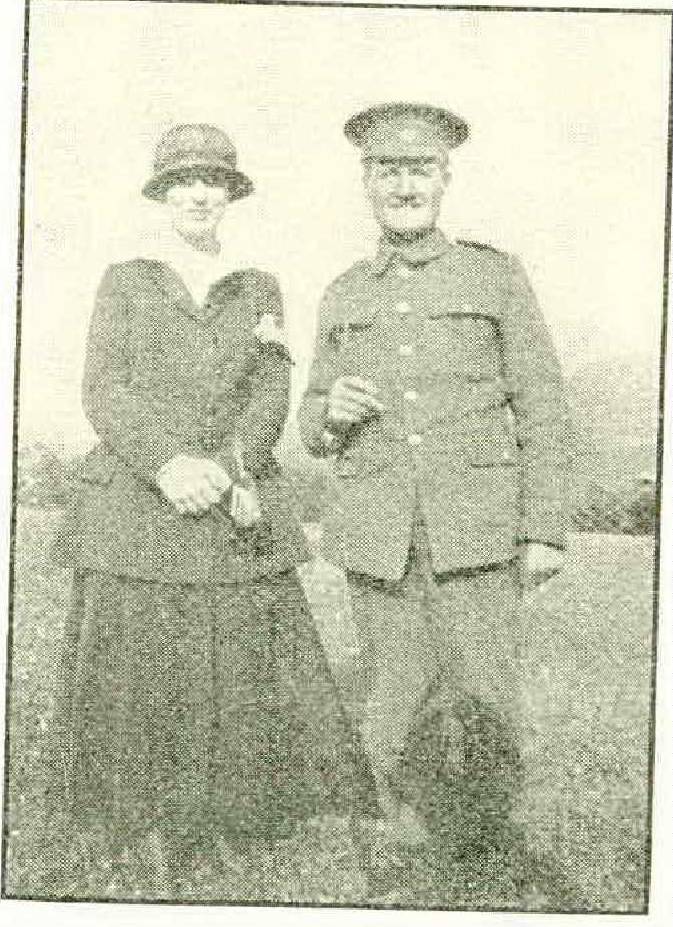 fresh and glad a discovery to all the Atlantic's readers as it was to us. but we are told on authority that the endearing term is a common one among the British soldiery: witness the ditty: —
' We wrap 'er up in flannel When we go across the Channel — (chorus) Little Mary ! '
We quote the lines with joy, even though they may prove us a back-number.
Sergeant Morlae, author of perhaps the most thrilling papers which the Great War has yet brought forth, and about whom raged a bitter controversy often alluded to in these columns, is dead. He died at thirty-eight, suddenly, and in the full prime of seemingly immense physical vigor. The cause, the surgeons said, was acute dilation of the heart, affected by eighteen months of constant strain in the trenches. And so, after all, he died for France.
We have expressed more than once our appreciation of the letters of commendation which come in pleasant frequency to the Atlantic. Occasionally, however, from some moral eminence comes a word of considerate reproof. Sometimes it seems the Atlantic is the ' minion of the trusts,'sometimes the ' confederate of revolution. The following rebuke, in particularly robust vein, in spite of a certain vagueness of incidence, gives a powerful impression of the writer's state of mind: —
'I used to read your magazine until I saw your "Booze" prowlers. Judas sold his Christ for $15. and Benedict Arnold attempted to sell America for $20,000. How much or how fat checks does the Atlantic Monthly get from repulsive liquordom ??????????? (Eleven in all!)
The Atlantic has arrived. Our friends begin to recognize in us the will to succeed, and sometimes a promoter addresses us on equal terms. Some indications of the possibilities of this larger life are given in a recent letter from a man who knows.
I am considered an authority on photo play technique, and I will furnish documentary proof of all my assertions. Please let me hear from you at your earliest convenience.
It is all a little breathless — this glad new advertising life, with its just proportions of high-brow sentiment and 'straight business propositions.' But — give us time!
A note from the foothills of Parnassus: — THE ATLANTIC MONTHLY COMPANY DEAR SIRS:
Would you wish to buy some poems for publication, and what do you pay?
Yours truly
M. Mirman, to whom frequent allusion is made in these pages, writes thus to a contributor to the Atlantic's fund for his necessary work:—
MADAME: NANCY, Dec. 3, 1916.
I have just received your draft and I thank you with all my heart for this splendid gift. I have given Francs to my dear Lucette. She has gone to Paris for a few days with her mother to organize a bazaar for charity, and she will not fail to express to you her profound gratitude. The rest of your gift will help us immensely with our Xmas tree.
The other day, while visiting the numerous classes which I have opened in the shelters established in our former barracks, I said to one of my 'poussins' that Madame Mirman had planted a Xmas tree in the garden of the Prefecture and that perhaps . . . yes perhaps ... and then all the faces lighted up and the eyes opened wide for they remembered the tree of last year.
If only . . . if only . . . the miserable Germans do not fire upon these Asylums where I have gathered thousands of women and children.
To-morrow these Germans will say to the neutrals, 'We have destroyed the barracks at Nancy,'and the neutral governments will pretend to believe them, but they know that in these 'barracks' there is not a single soldier.
This is my only fear. The Prefecture is in the centre of the town. We have several times been bombarded by the shells of the 380's.
We are waiting philosophically, my children and I, for what destiny has in store, but the idea that perhaps one of these shells might fall on my shelters full of refugees makes my heart turn cold. Happily these barracks are a little outside of the city.
A week ago Saturday we were again bombarded. These monstrous shells come from a far distance. Their explosions are terrific. The house which is struck is destroyed like a nut-shell which you crunch under your heel.
The day before yesterday was a hard day. The action was resumed that night. At eleven o'clock that evening and again at two in the morning, these explosions in the silence of the night were tragic.
One cannot forget for a moment the fate of the unhappy people who are in agony under the ruins . . . this is the sort of war that the Germans have instituted. We lift the poor mutilated bodies, we wash off the blood that reddens the pavements of our streets . . . and we return to our work.
Victory must rest with the nation who has learned the most patiently to suffer. We do our best.
Believe Madame, in renewed assurance of my sincere gratitude and my devoted and respectful sympathy. (Signed) MIRMAN.
From 1861 to 1865, James Russell Lowell printed the unfurled Stars and Stripes upon the Atlantic cover. In 1898, Walter H. Page again stamped the cover with the historic symbol, To-day, when the United States, confident in the justice and humanity of its cause, faces another war, the present editor would gladly publish the Atlantic beneath the same emblem. A recent Massachusetts law, however, forbids this use of the flag, and so the colophon of the eagle is used to express once more the spirit of American patriotism.